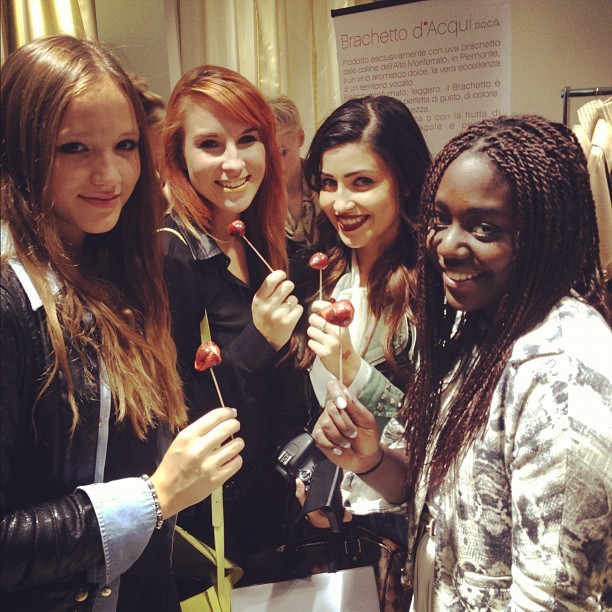 ph.: Yvan
Yvan took this picture of Carina, Susa, my friend and me with his instagram at the Patrizia Pepe Opening that took place at the Vogue Fashion Night Out.
More pics to come!
PS.: Yep, those chocolate coated strawberries tasted like strawberry heaven.. I'm having some now, while I write this post, simply because the sight of this picture inspired me to make my own.
Enjoy your weekend guys!
Love Lois xxx