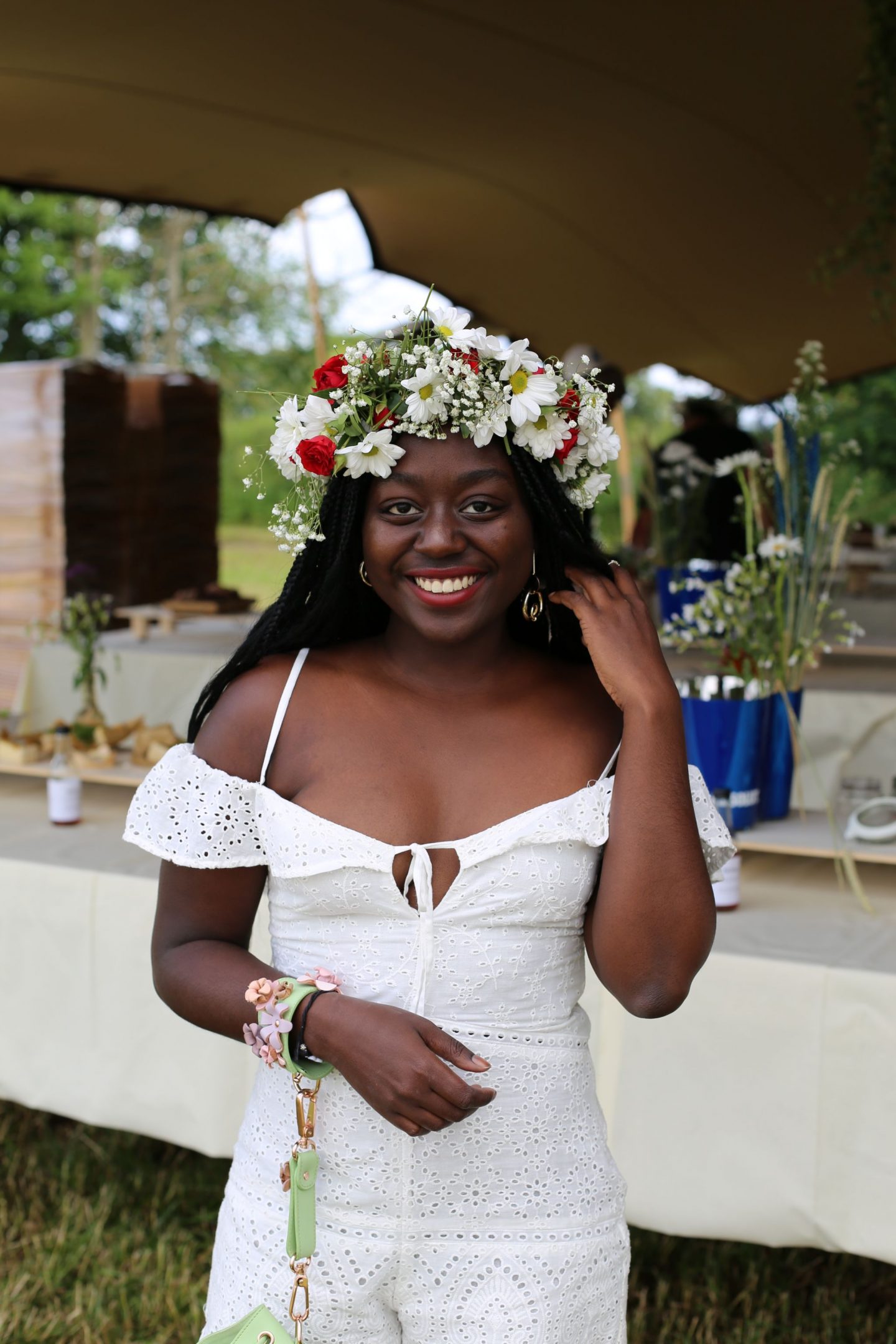 Summer solstice. It's the longest day in the year and marks the beginning of summer. And in the nordics, in Sweden the sun doesn't even set. Absolut Vodka took us back to its roots: Sweden – where this day is a national day of celebration. In light of that occasion Absolut Vodka held a special festival, it's very own Midsommar Festival.
I'm headed to Lollapalooza this weekend, which made me reminiscent of my weekend in Sweden back in June.
So here it is.. all about my weekend back in June.


I have never been to a festival before so the excitement on my part was beyond control. And it exceeded my expectations! But I have to add it was a private festival held by Absolut Vodka for around 100-200(?) people from all around the world, bartenders, magazines and influencers that have been invited as sort of Friends&Family of the Brand.
We slept in a beautiful big tent with super comfortable beds (talk about glamping! It was luxurious as it gets when sleeping in the middle of mother nature.)
The music acts, the food and of course all the cocktails and drinks on site was great. There was so much to do besides drink all day. Absolut Vodka's alcopops are the best! (Please bring them to Germany! k thx!) From Morning yoga by the lake (which I missed) but I did go for another yoga class, which I enjoyed a lot, to the parties at night and the actual traditional Midsommar Festival performance and music acts all day, or the fortune teller and games we could play and of course creating flower crowns, I enjoyed my last evening by the fire the most. Absolut Vodka totally outdid themselves for the weekend.
Another highlight for me was ZEBRAKATS performance! You probably saw all of it in a 48hr delay on my Snapchat (@loisopoku), when I uploaded my story at the airport. Tbh it was so relieving to be cut off the world and the internet for 48h and just enjoy the here and now.
Note to myself: NEVER take your own pictures on a SD card other than your own. You might never get them.
Took most of my pictures of the festival itself, the musical acts, the amazing food truck, the beauty bar where you could get glittered and glammed up and some portraits of fellow festival go-ers on someone else's SD card, which she refused to send me until deleted. (If you are reading this, again I am so sorry about your pictures!)
But here I leave you with pictures of our Midsommar Lunch, that is celebrated just as festive as the festival itself and pretty much marks the highlight of Midsommar. I can't recount how many shots I had that lunch alone, because anytime , you have to chant along and end it with a shot!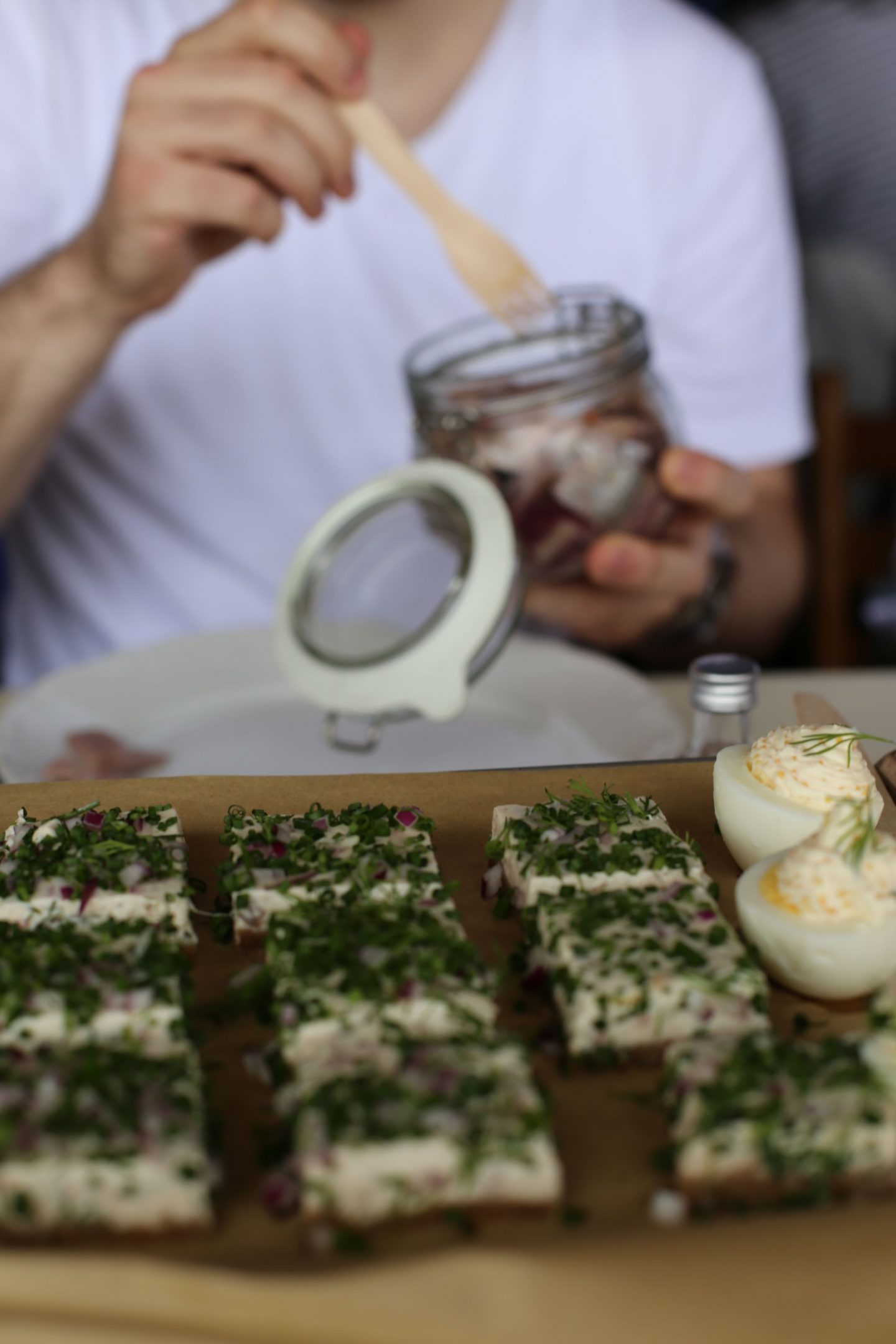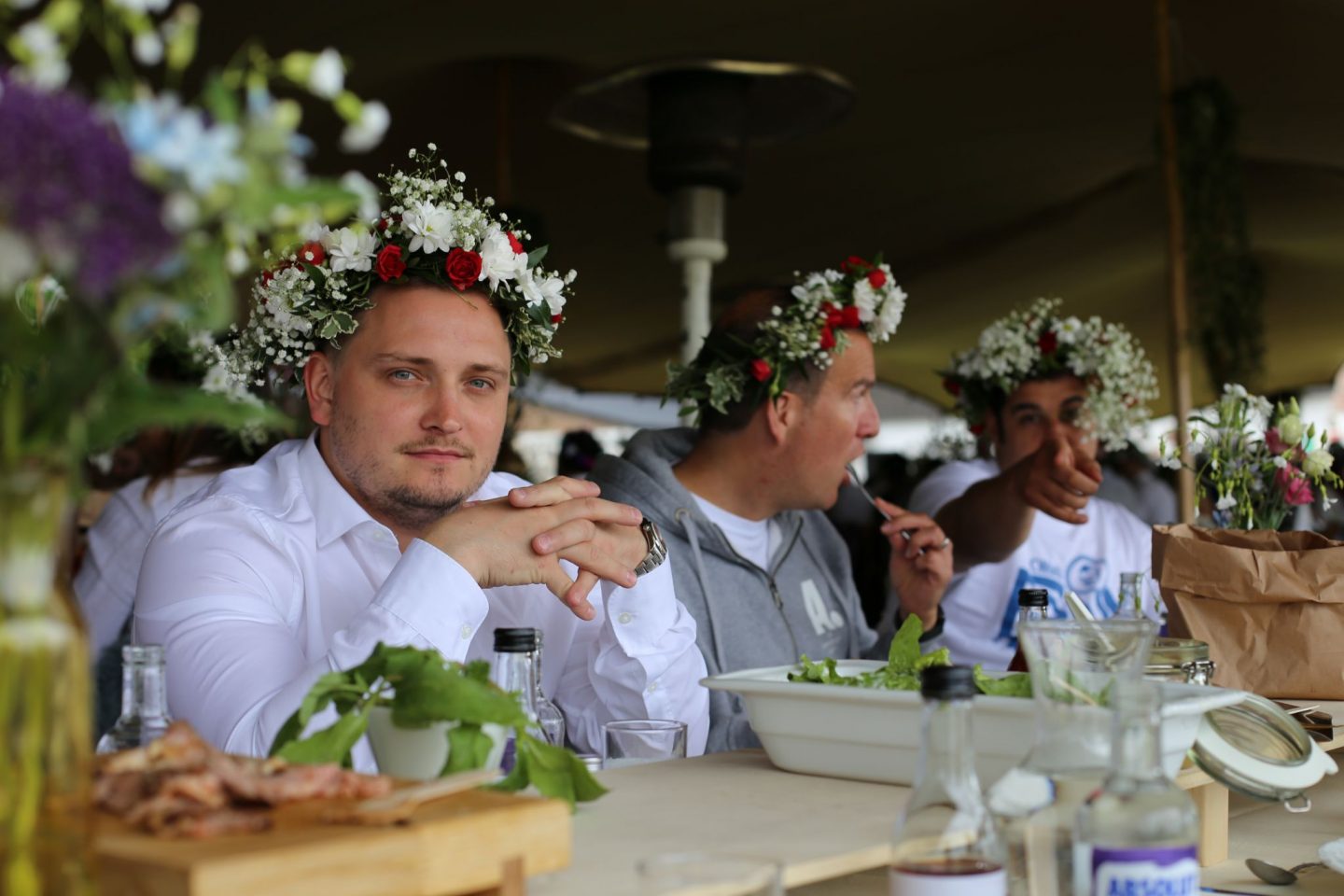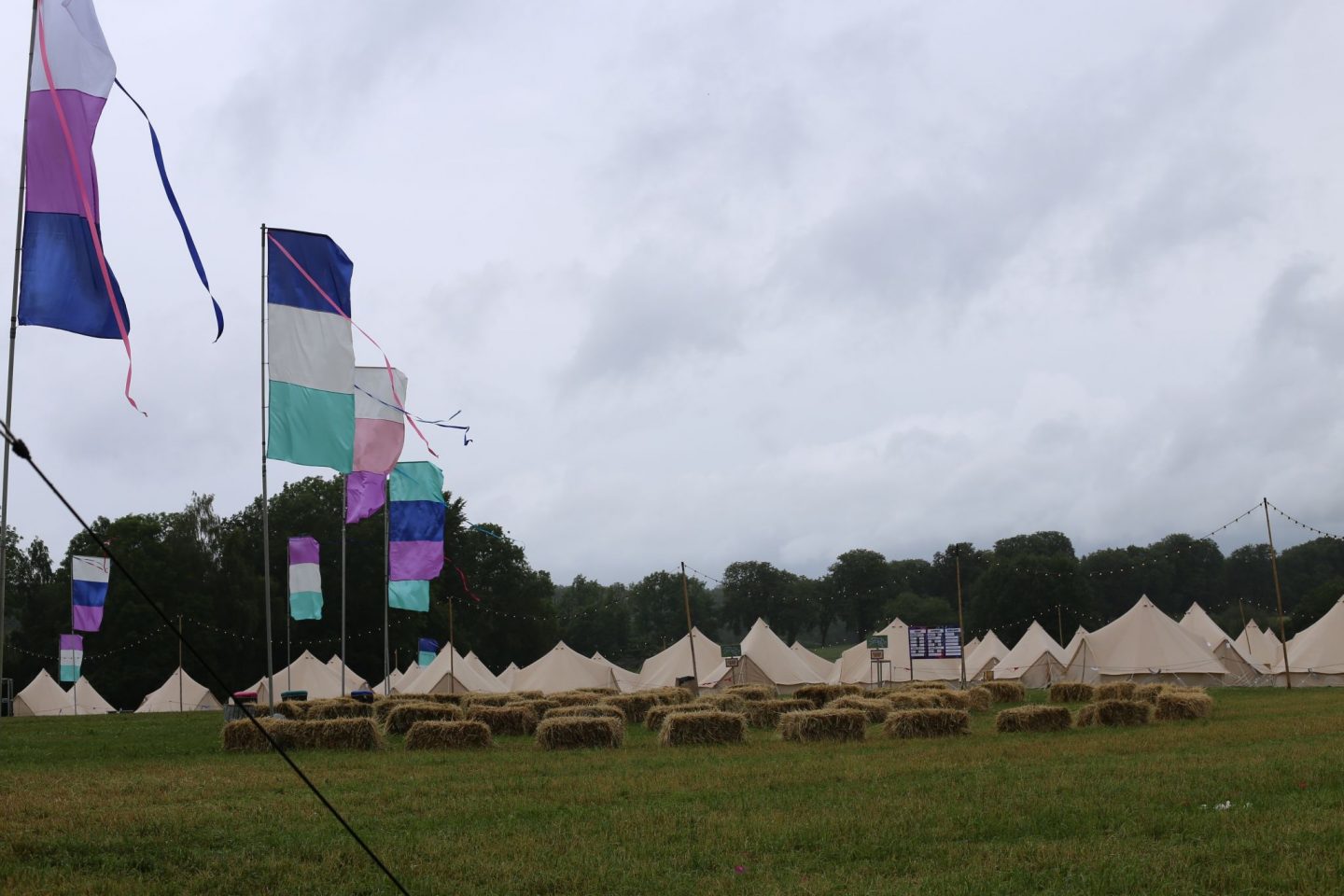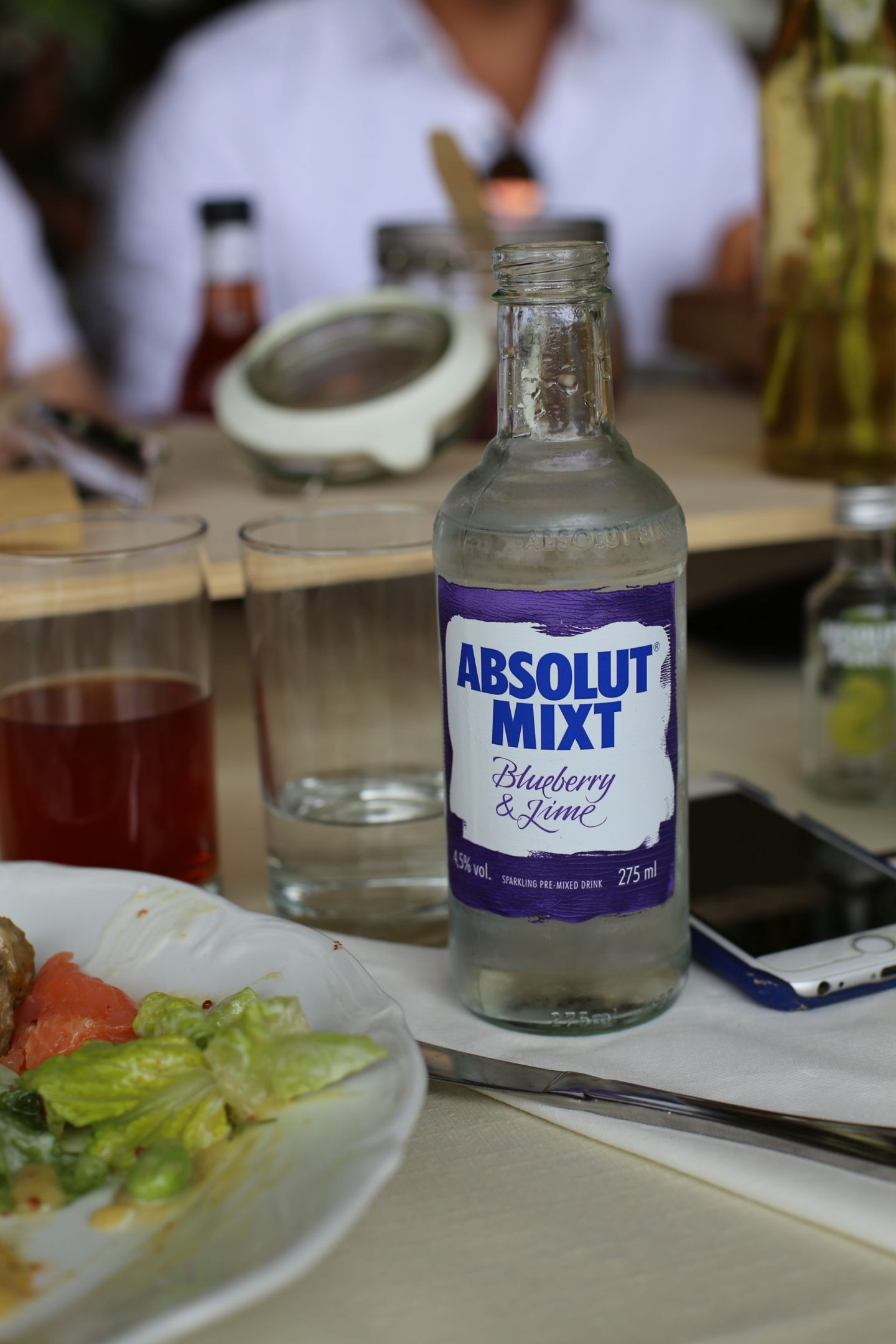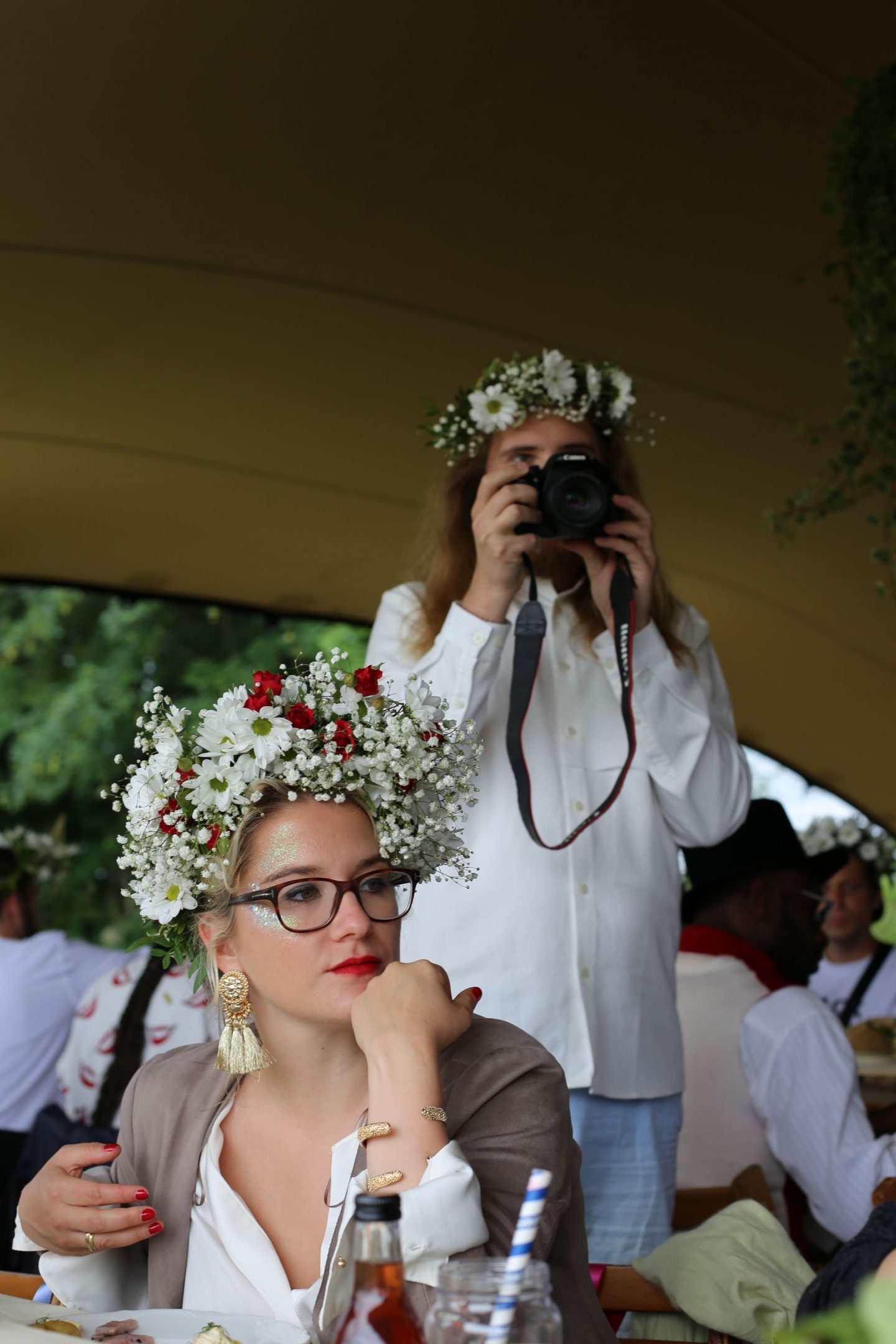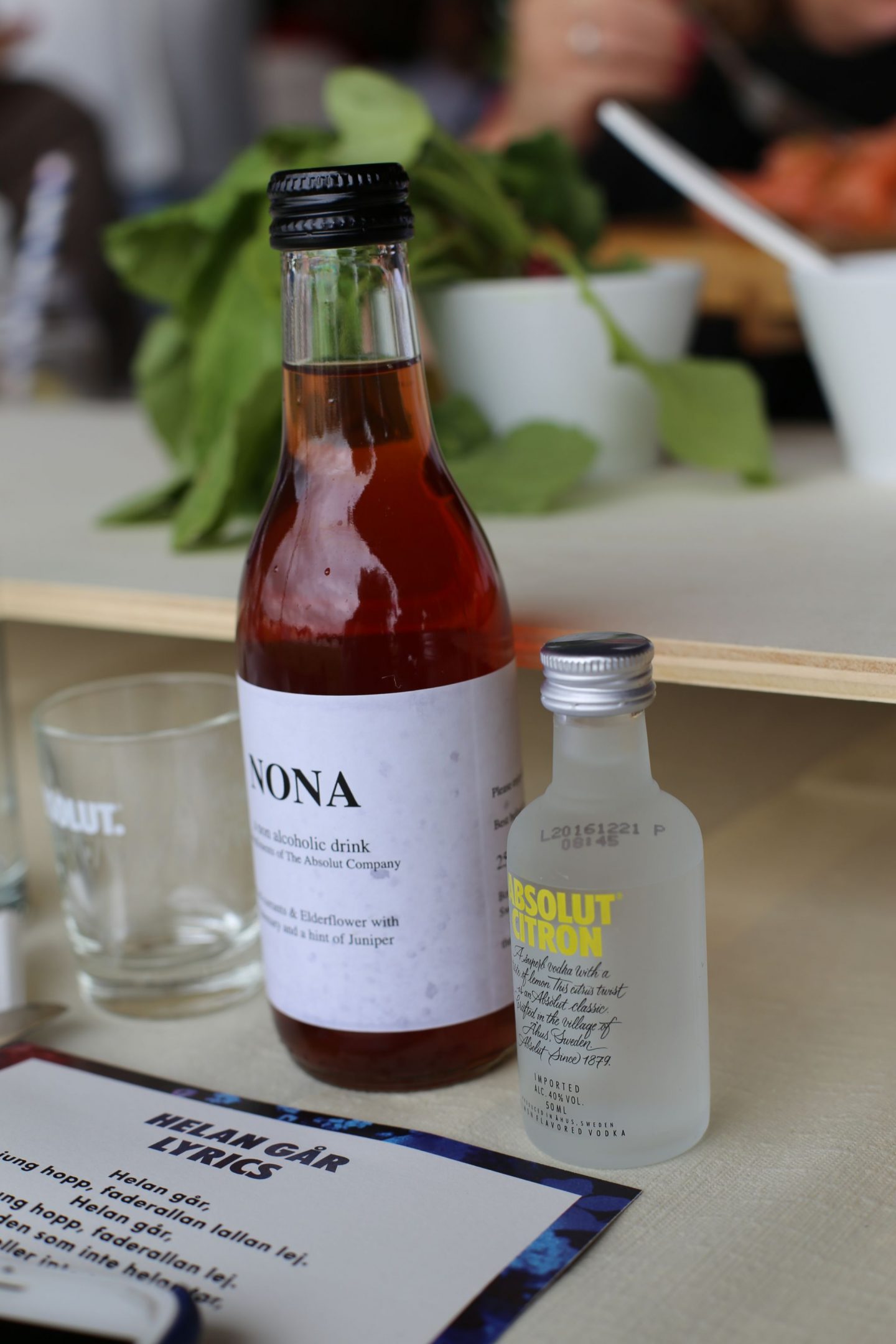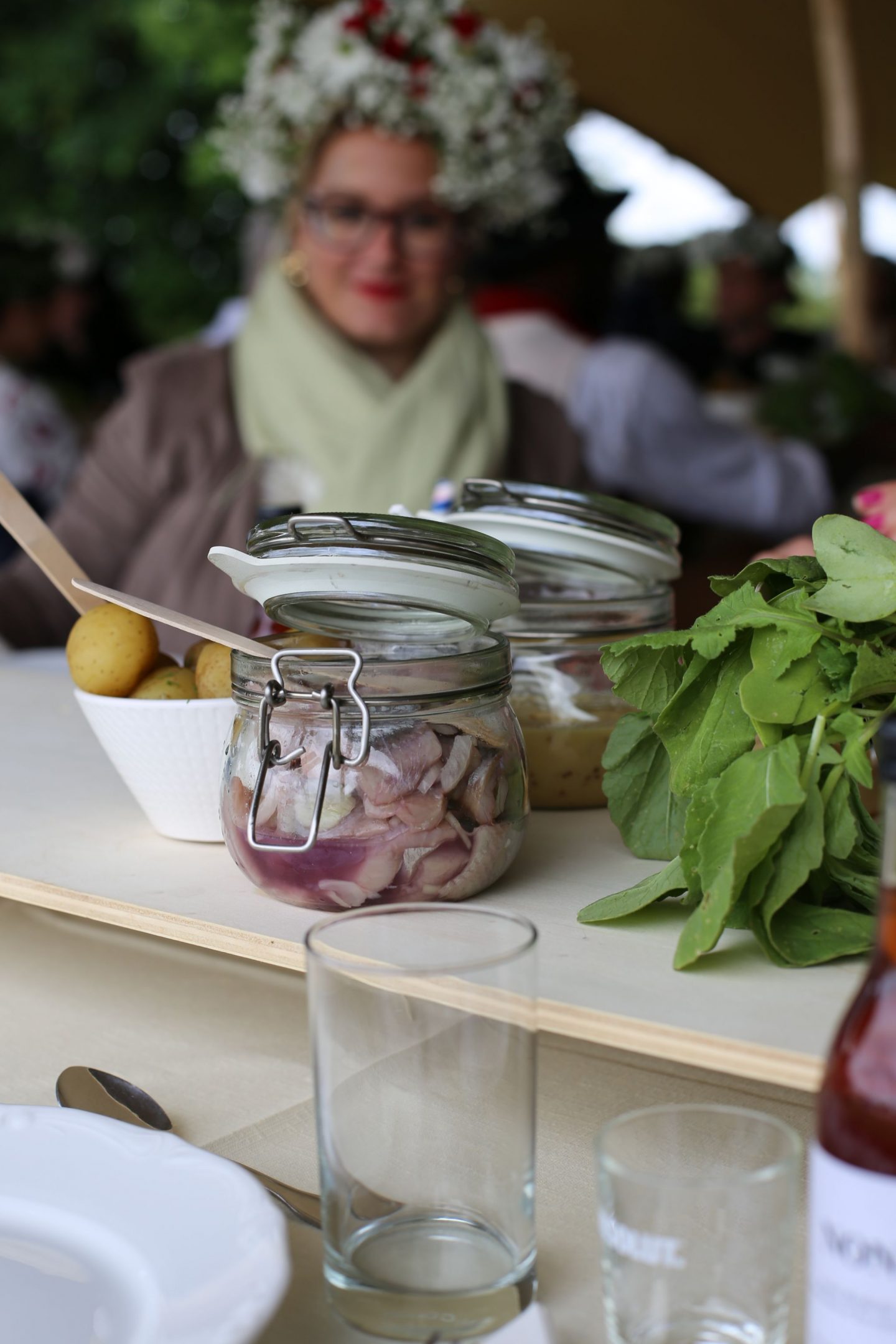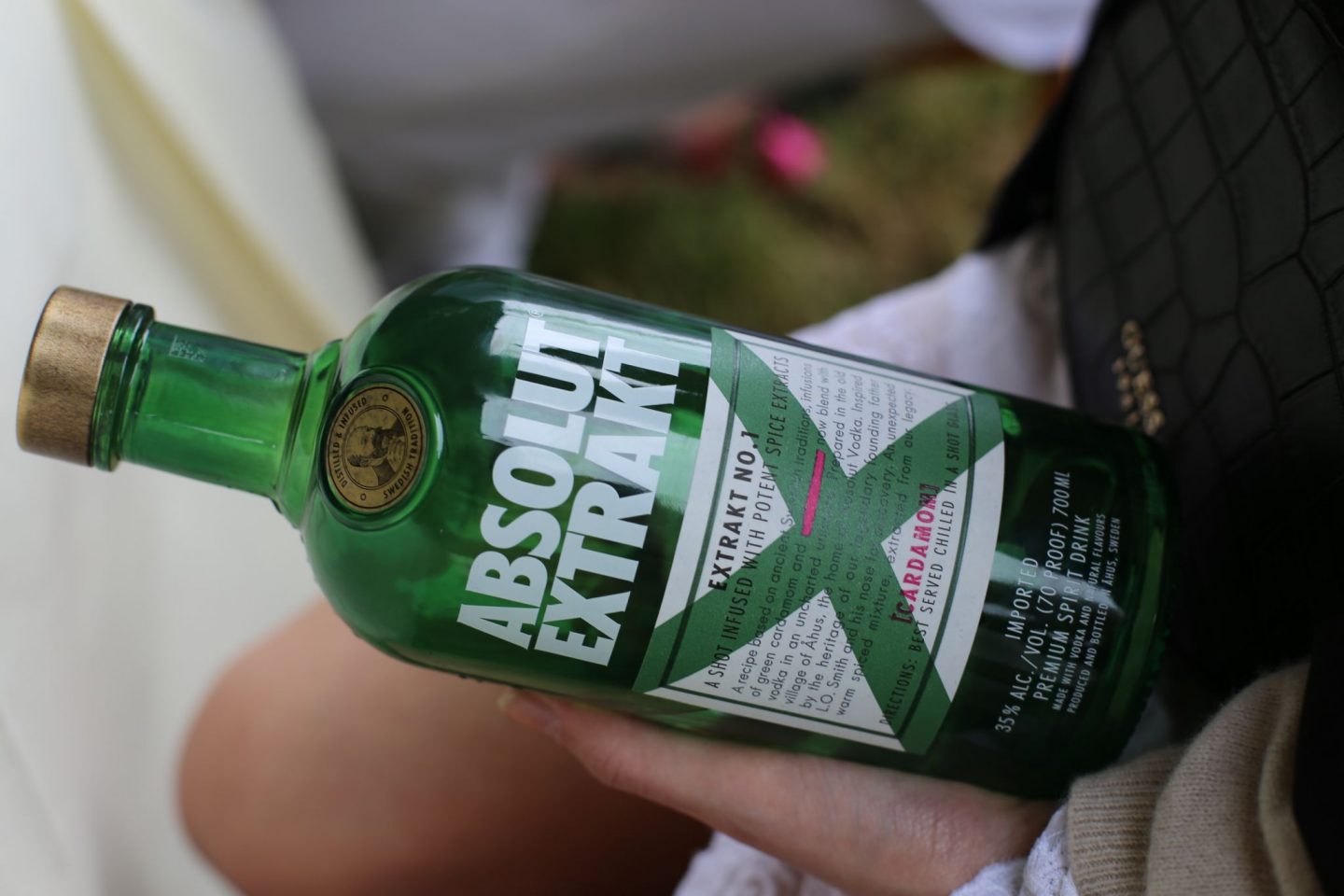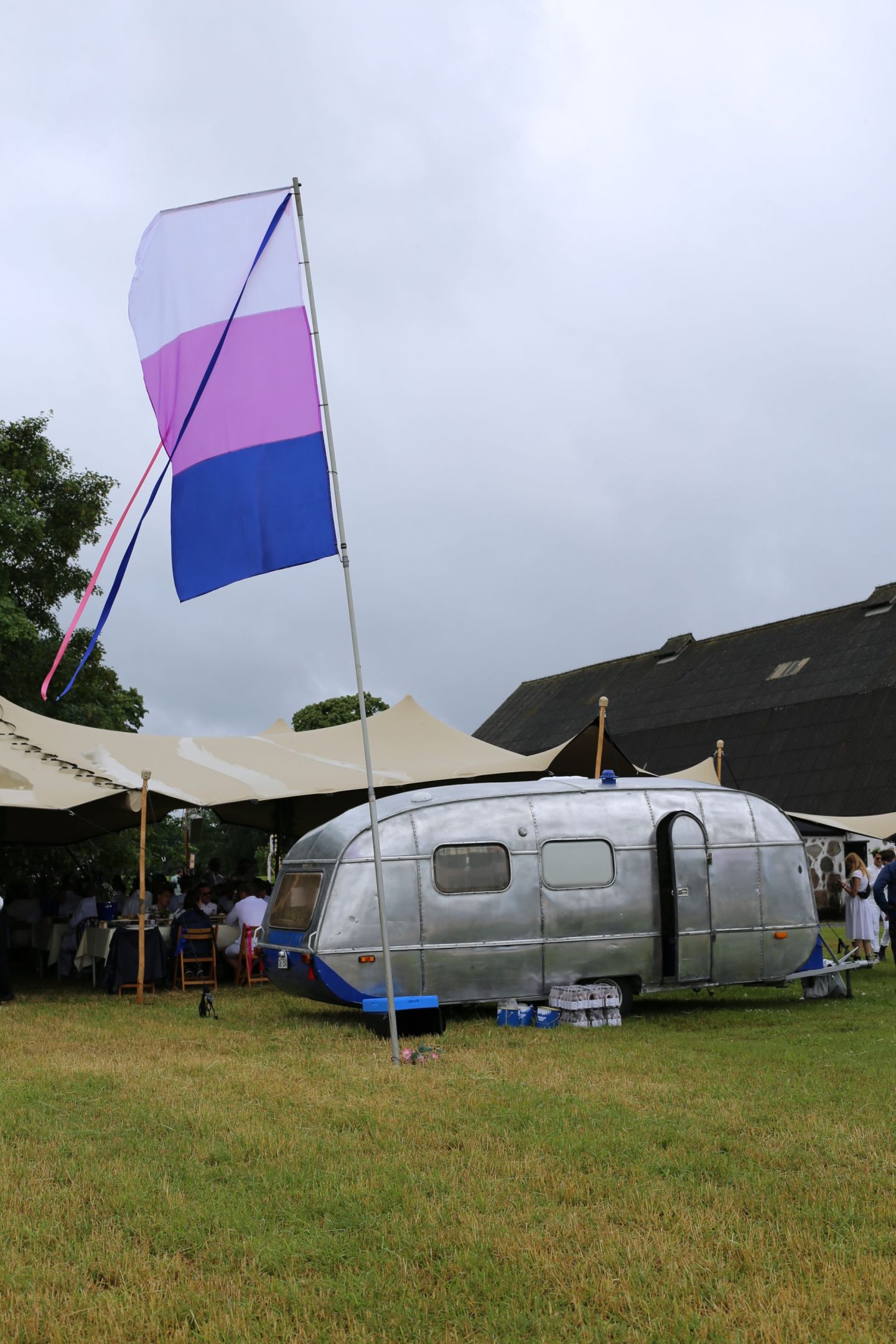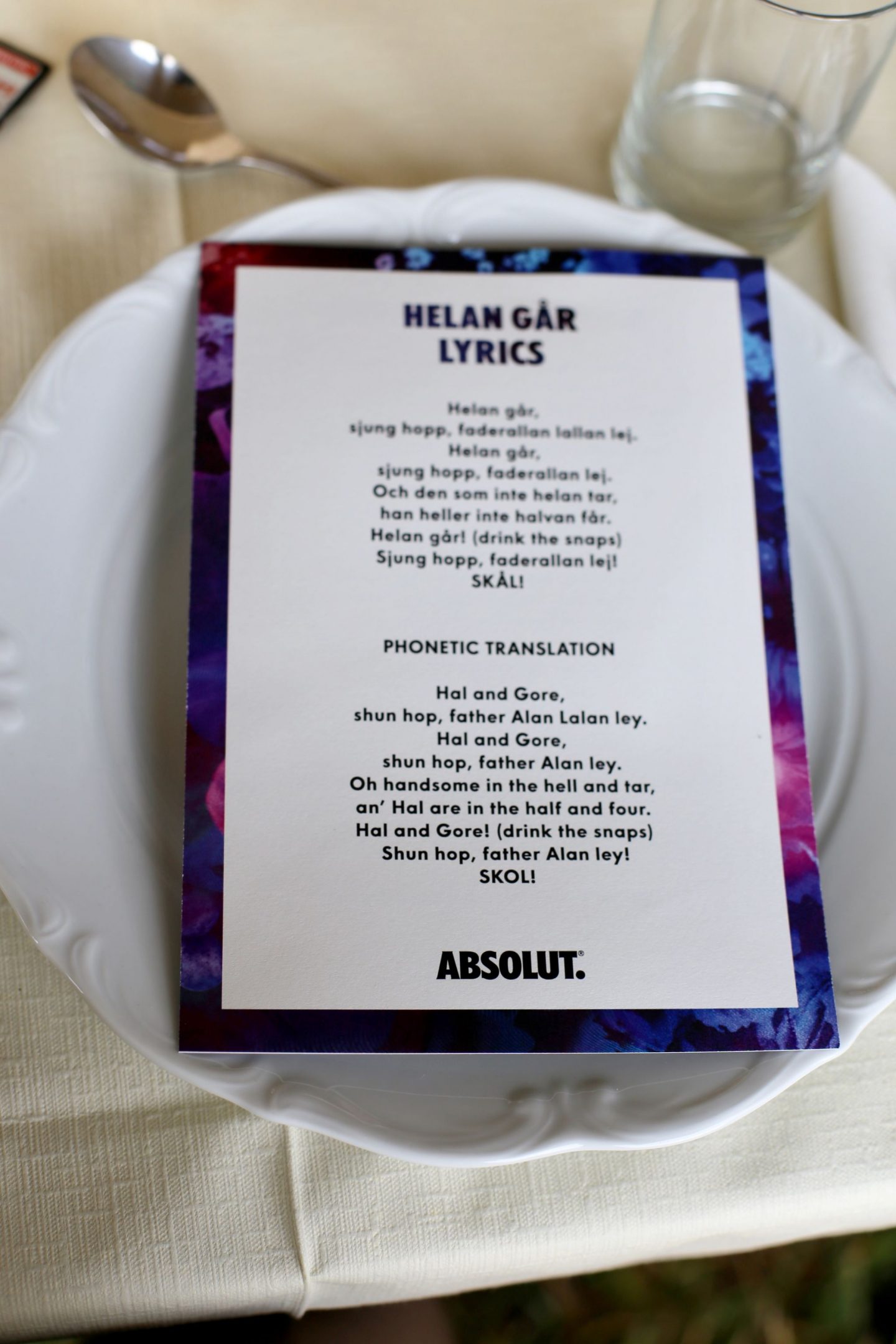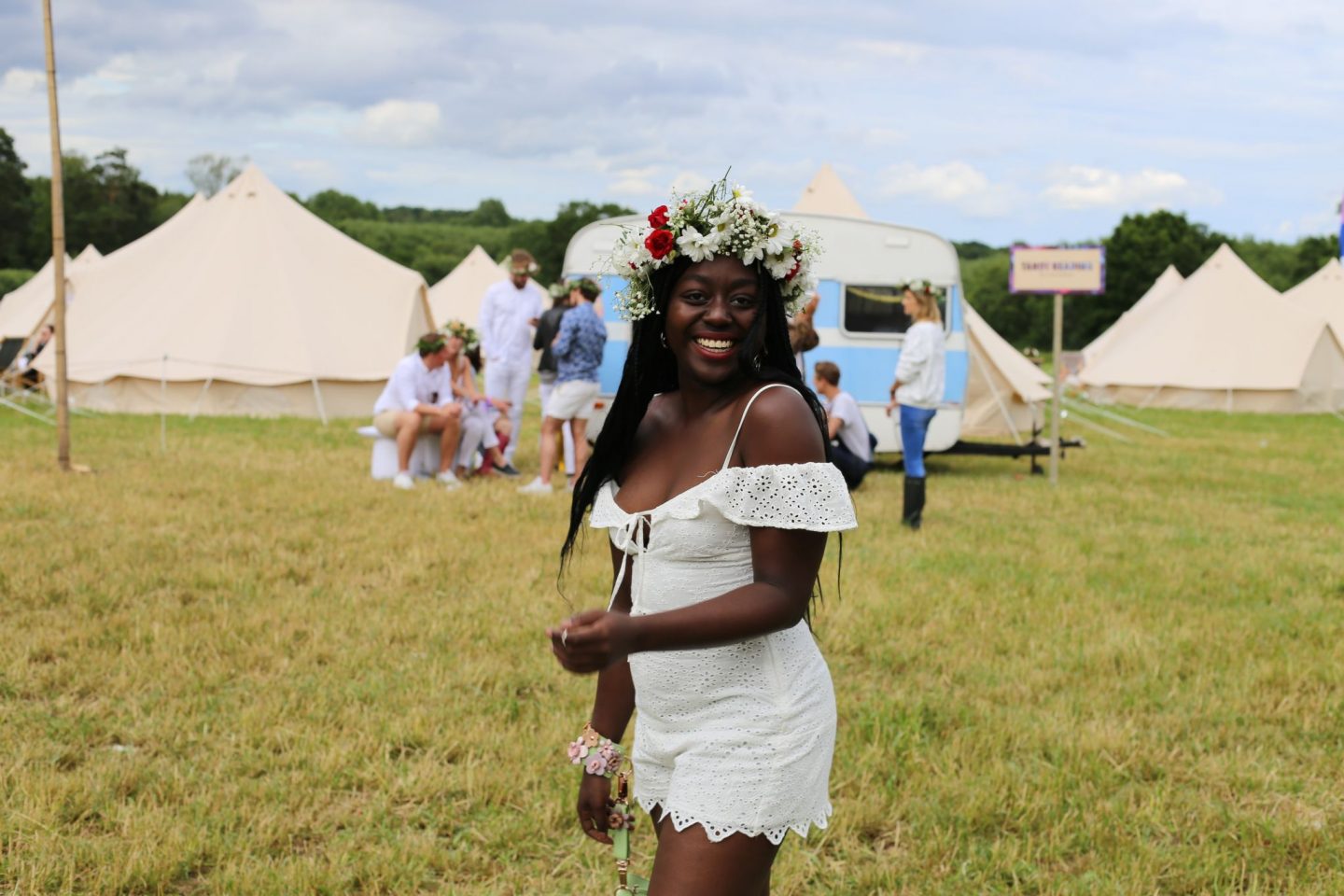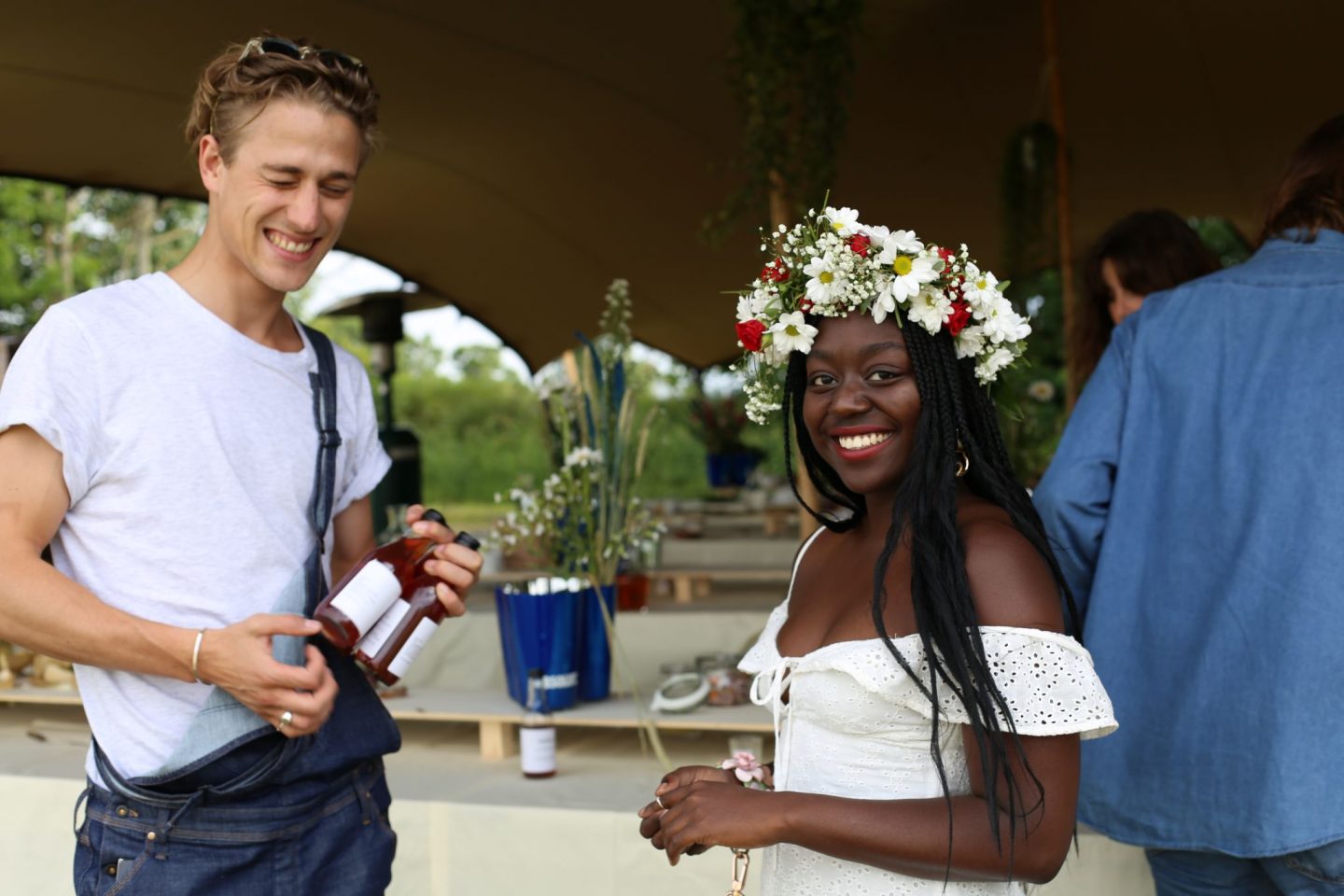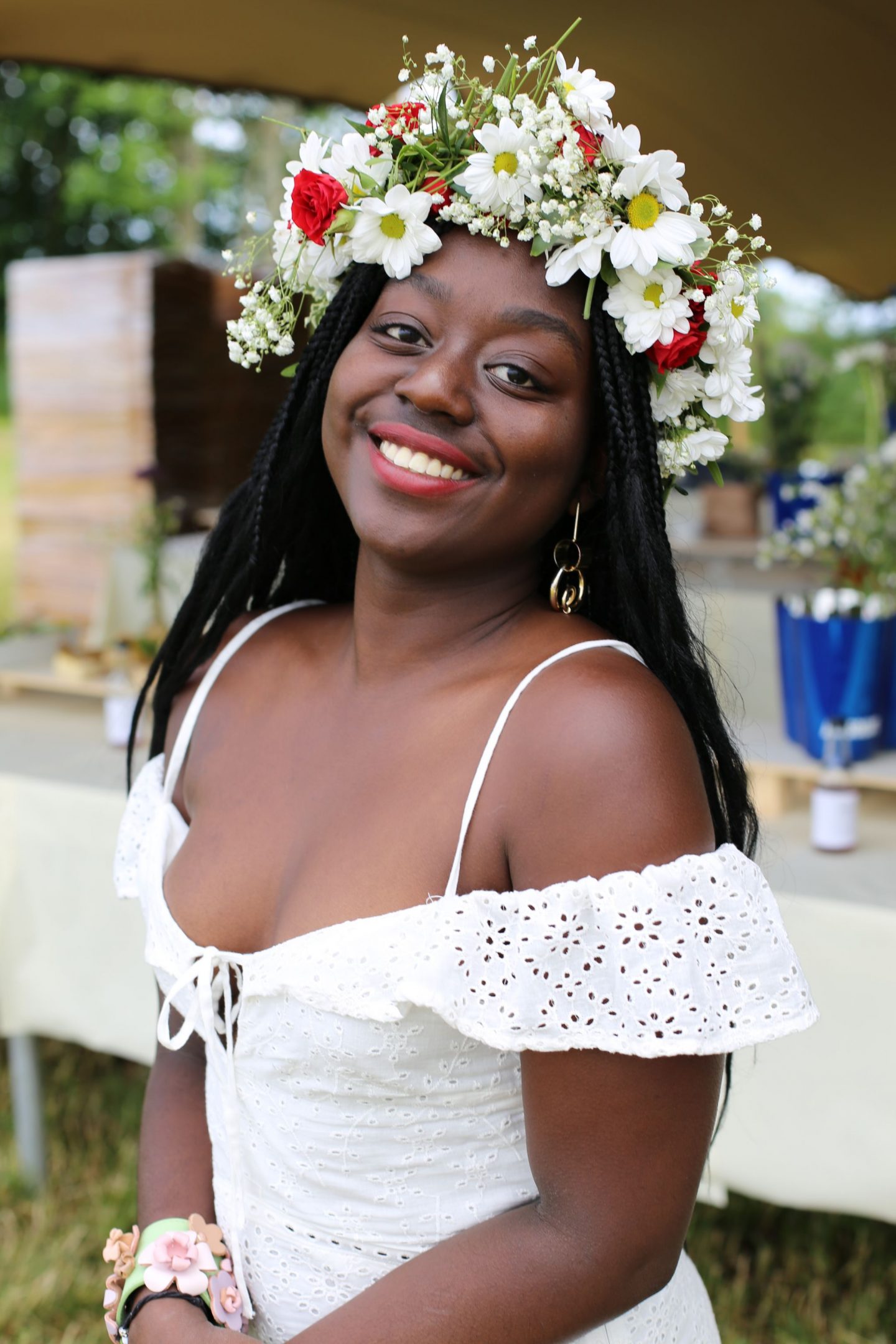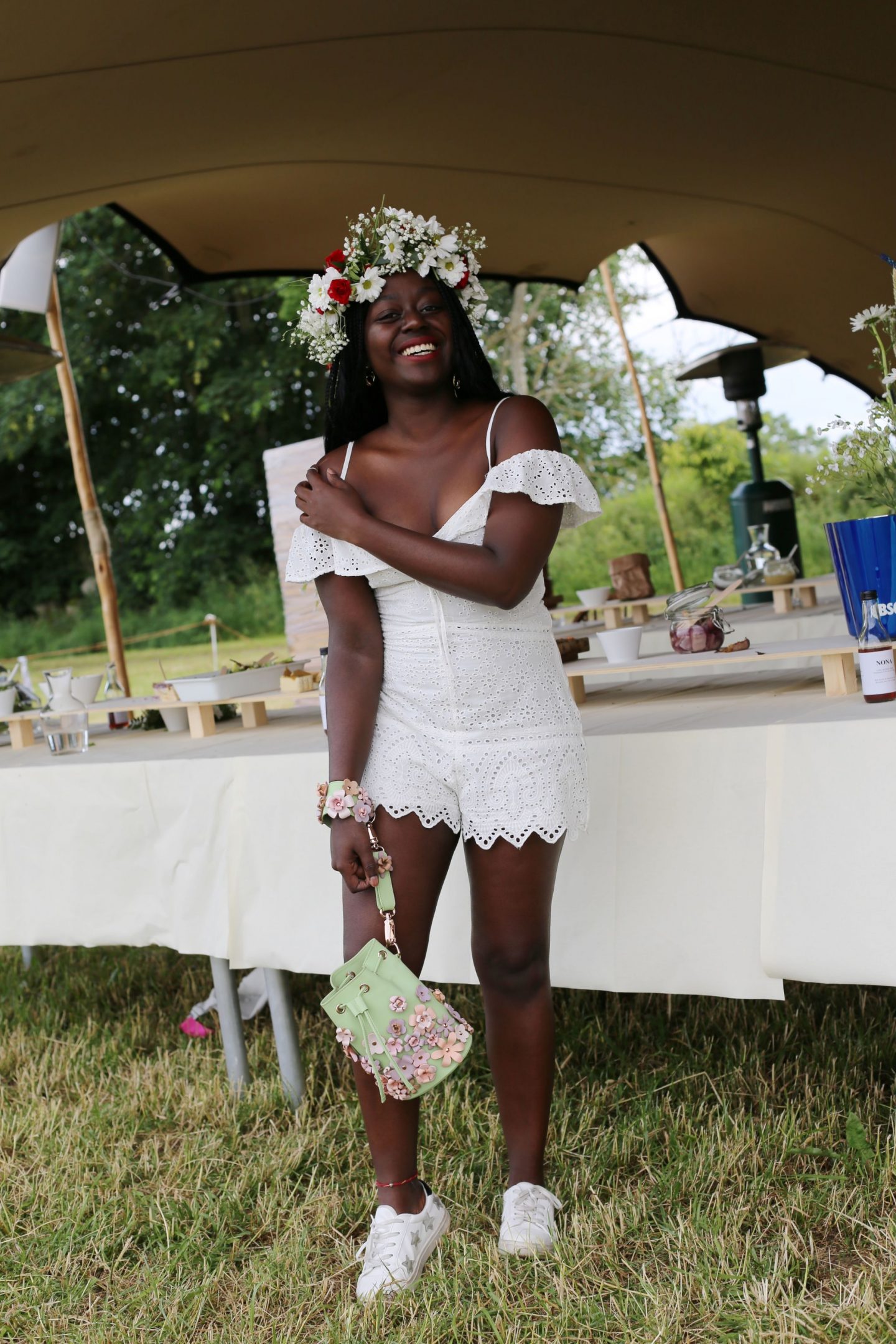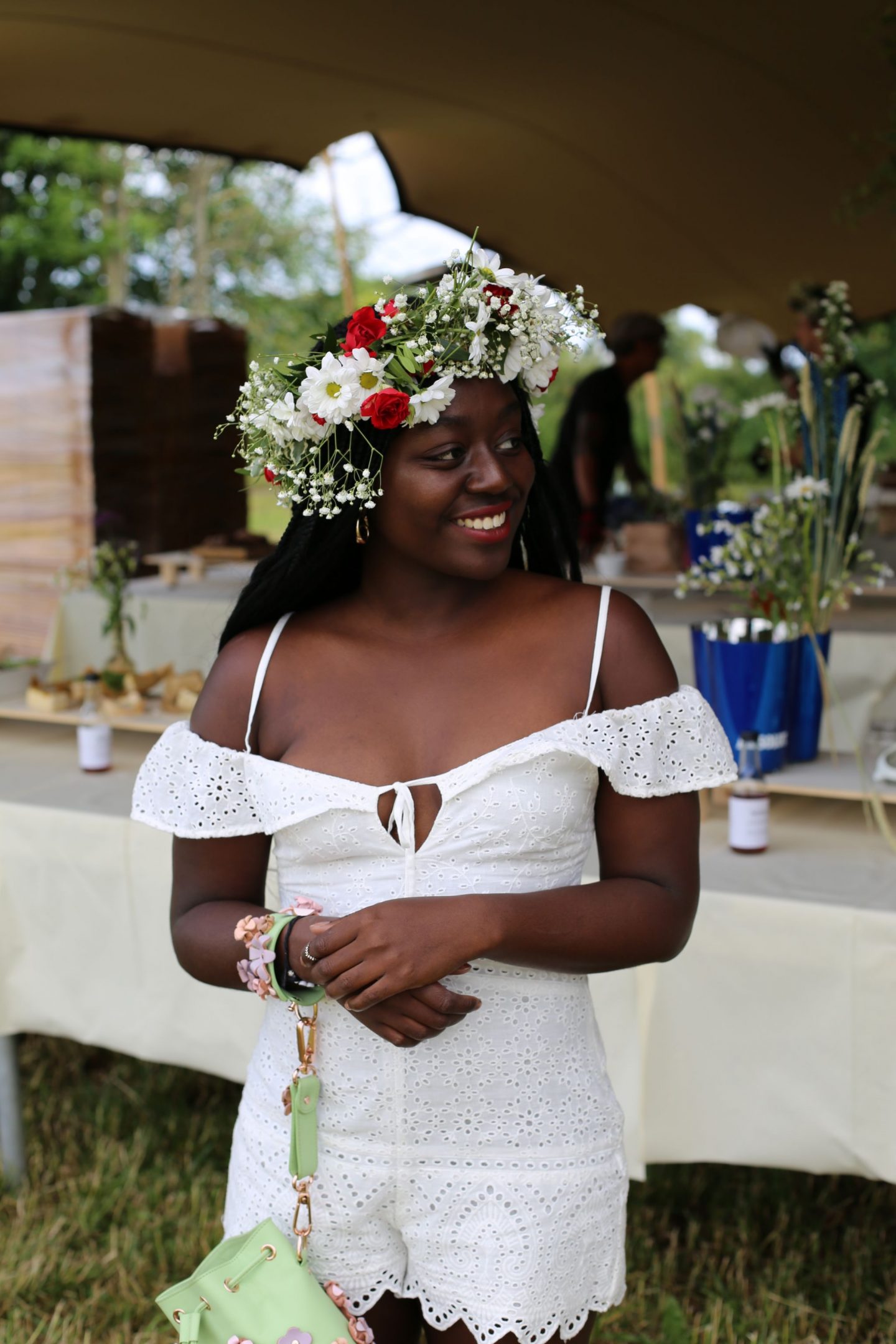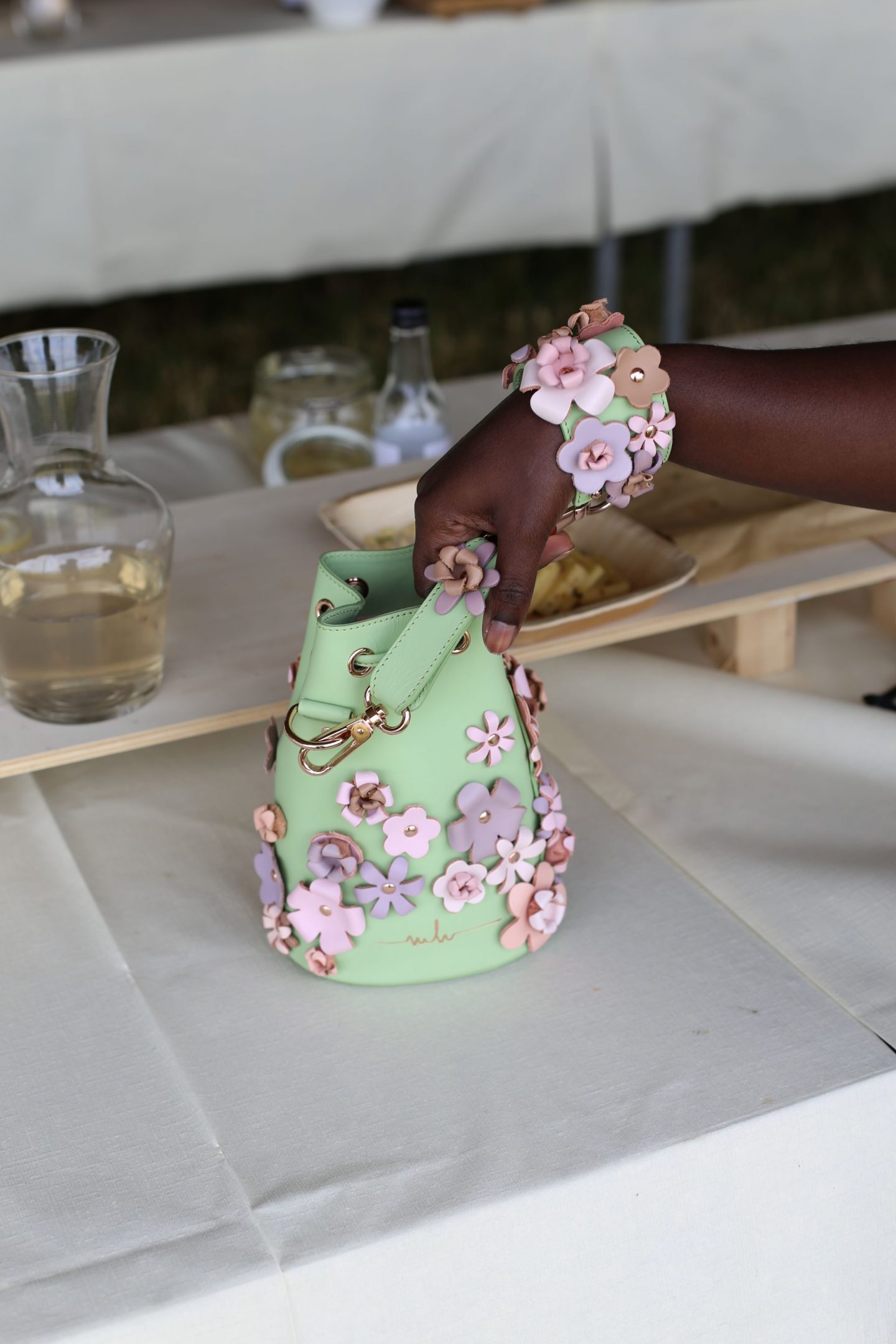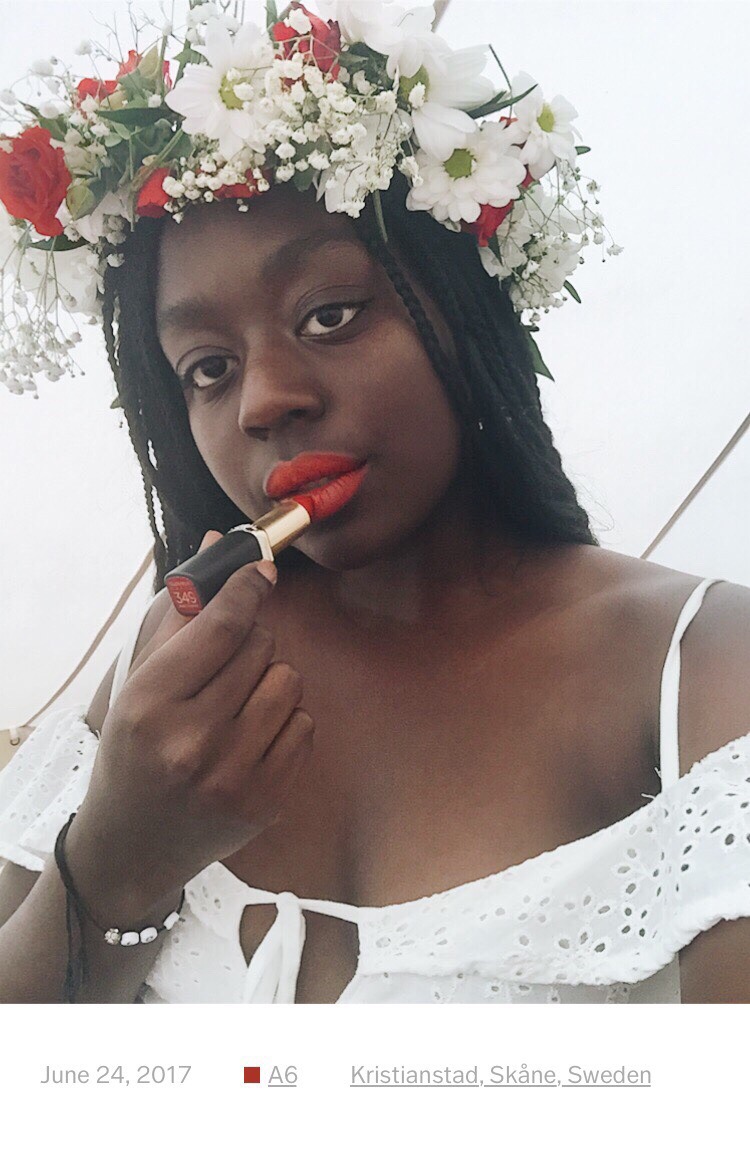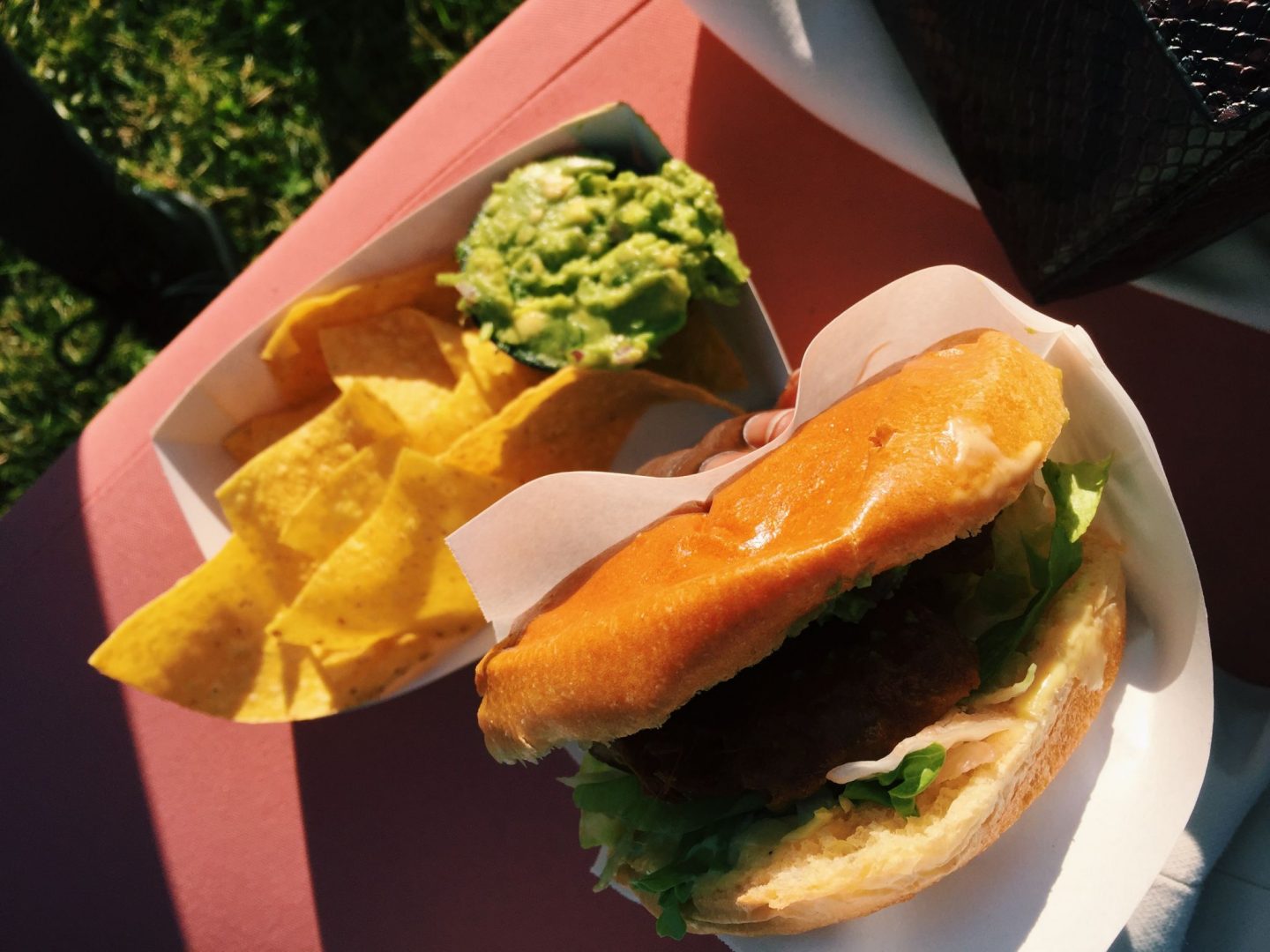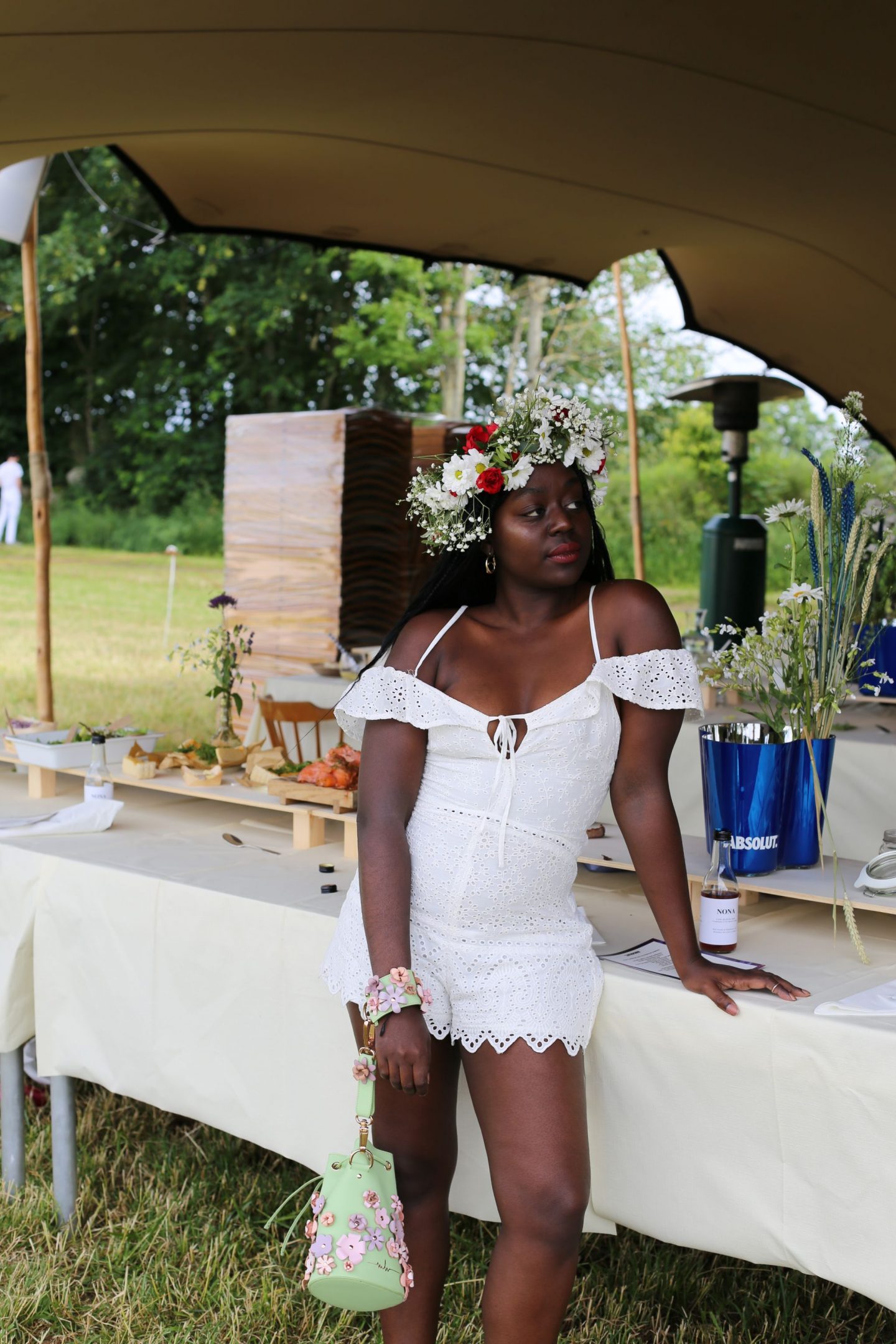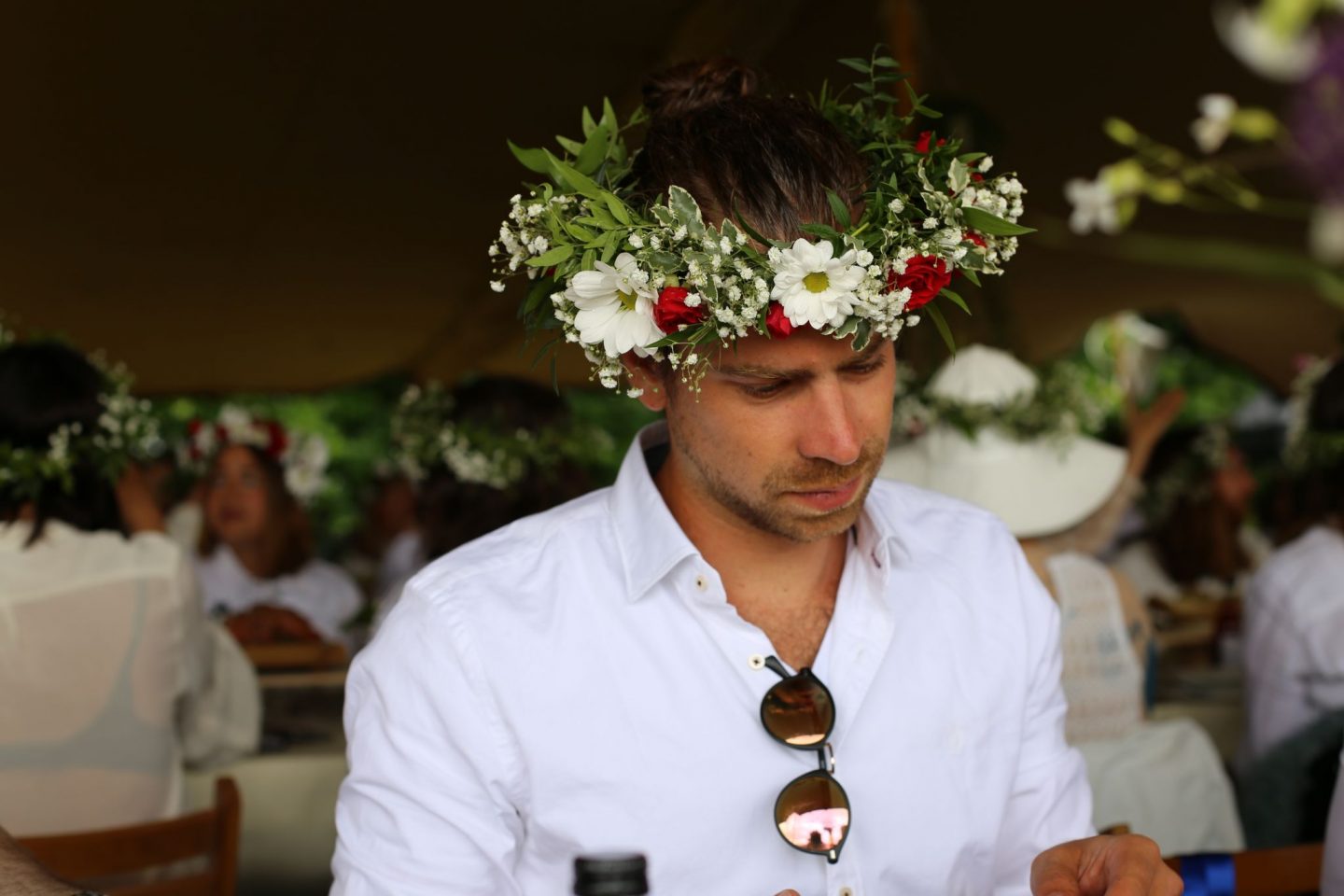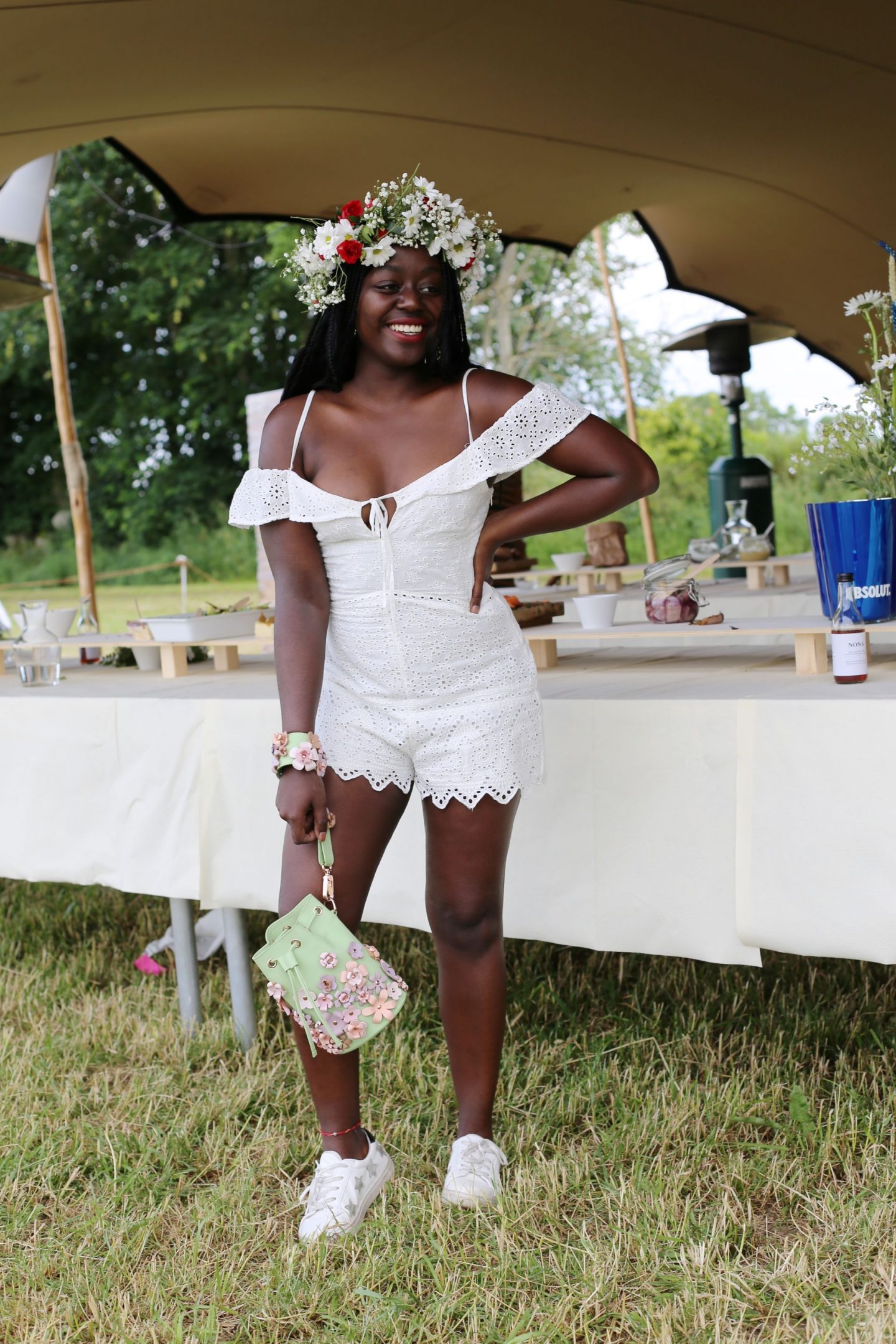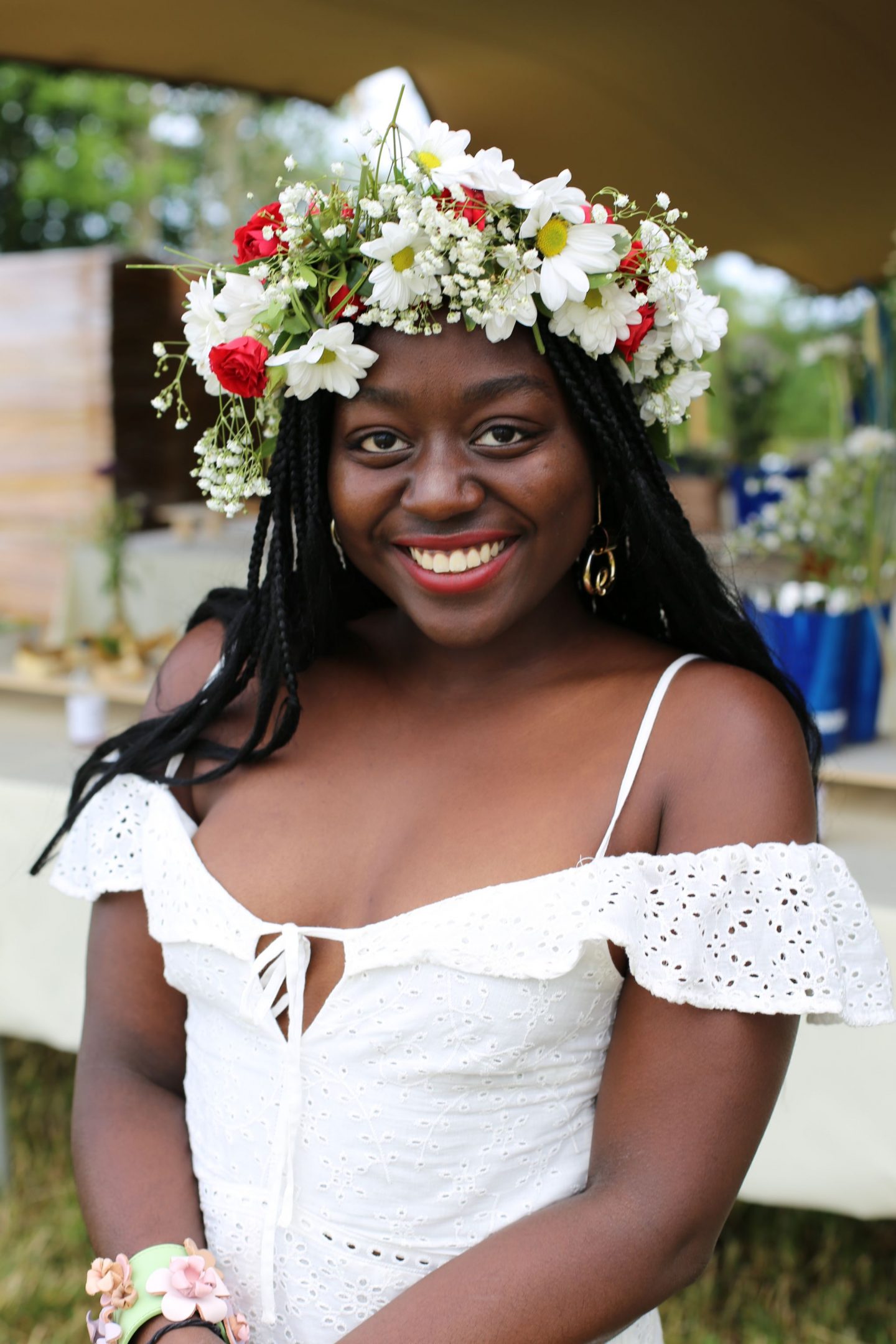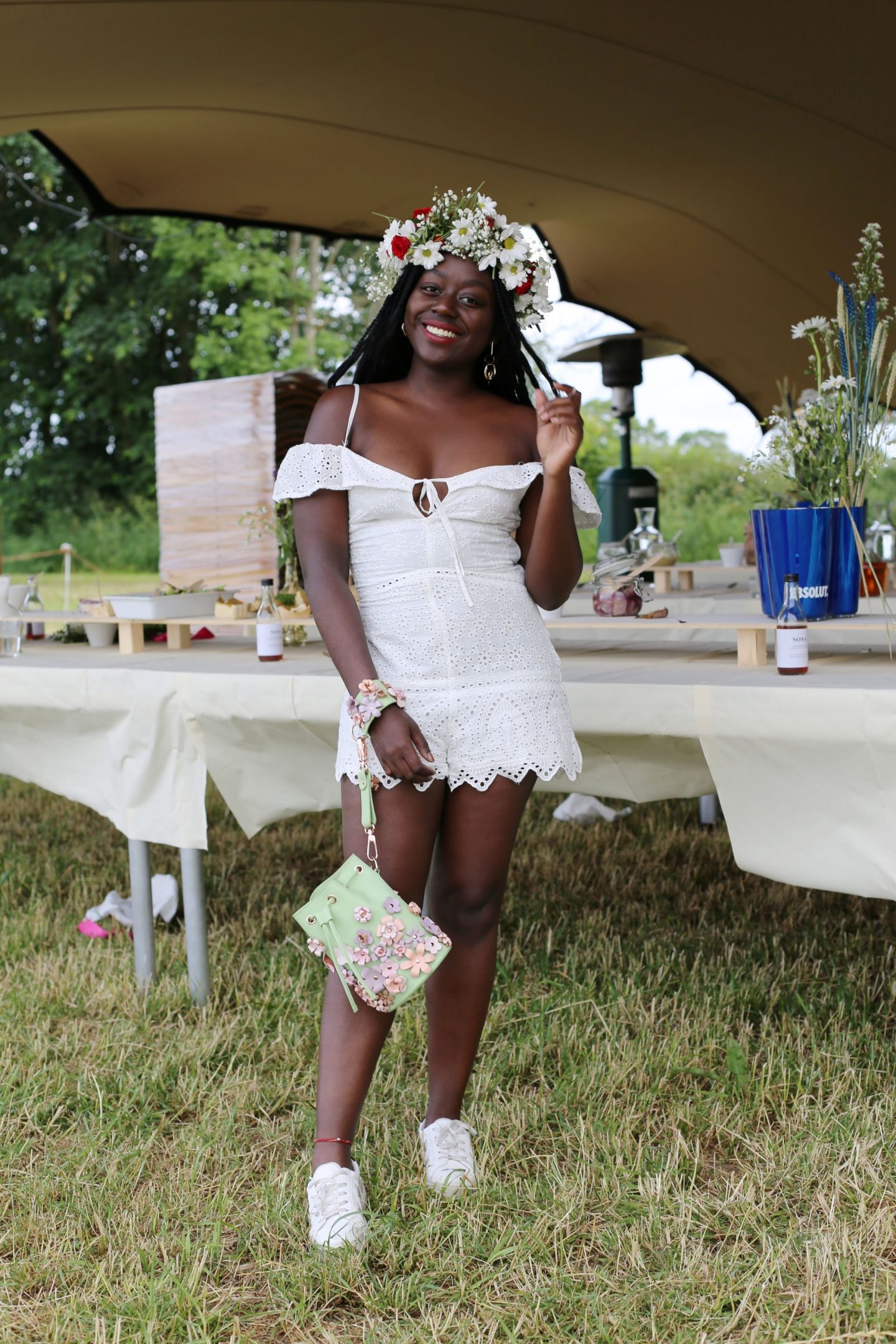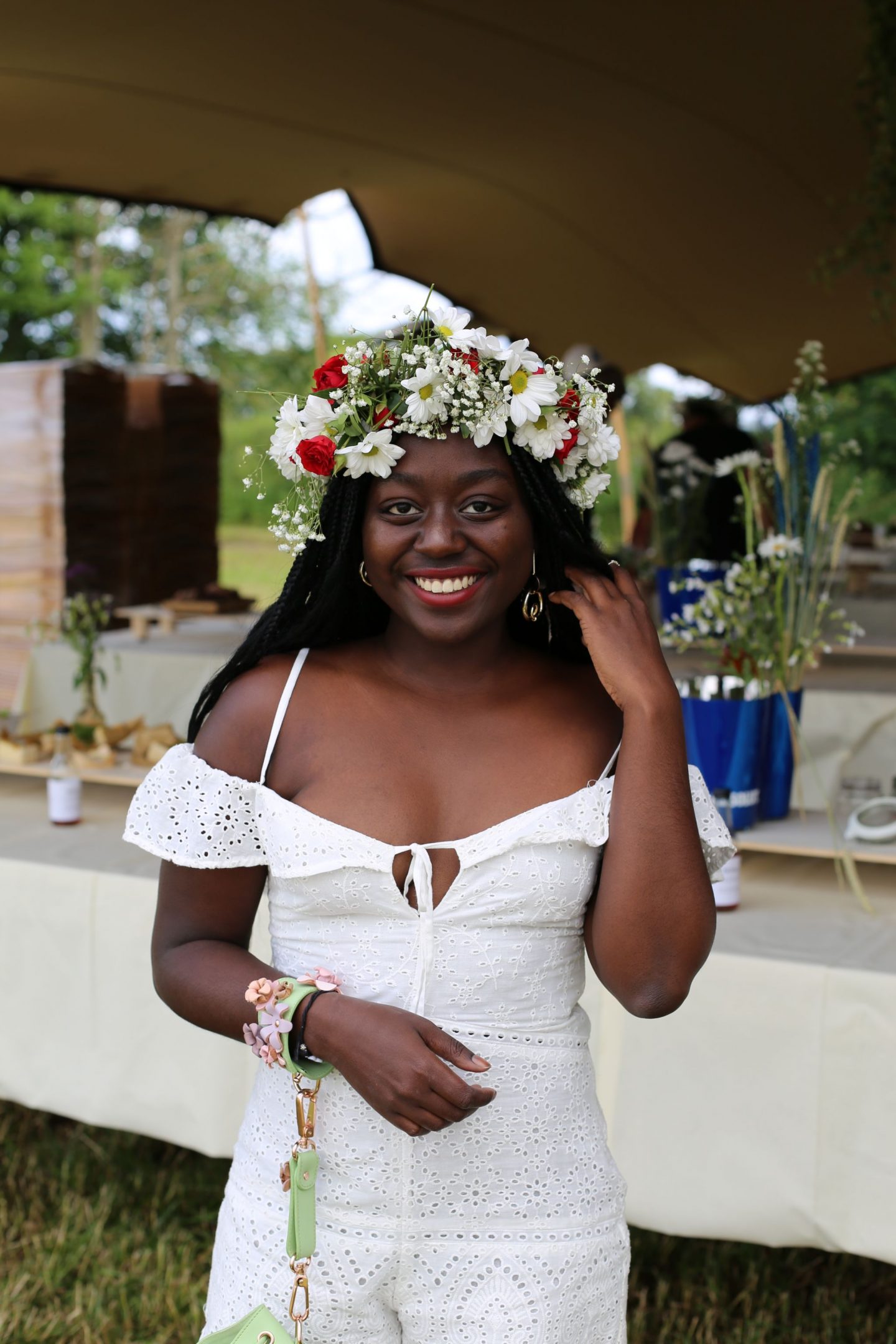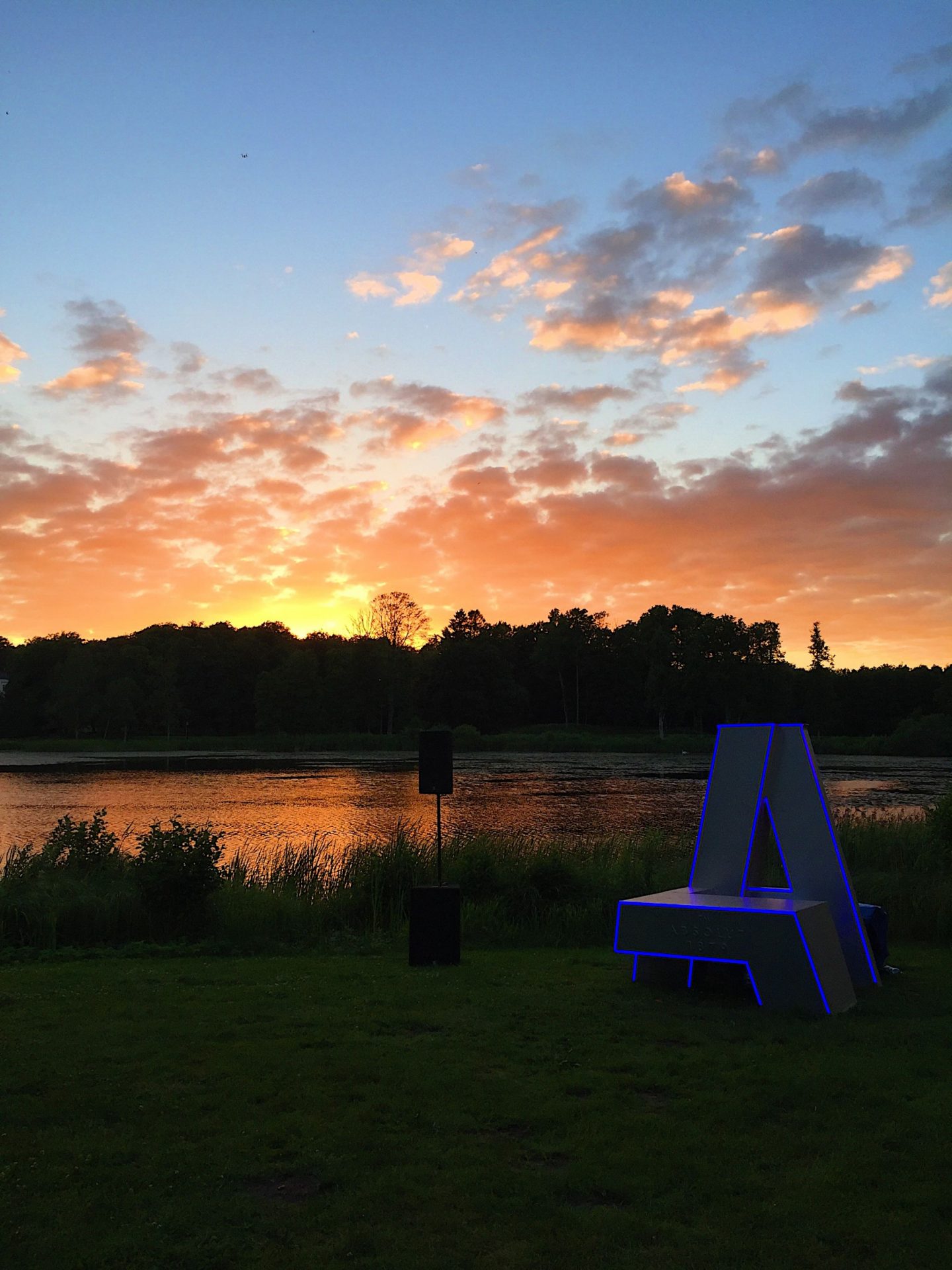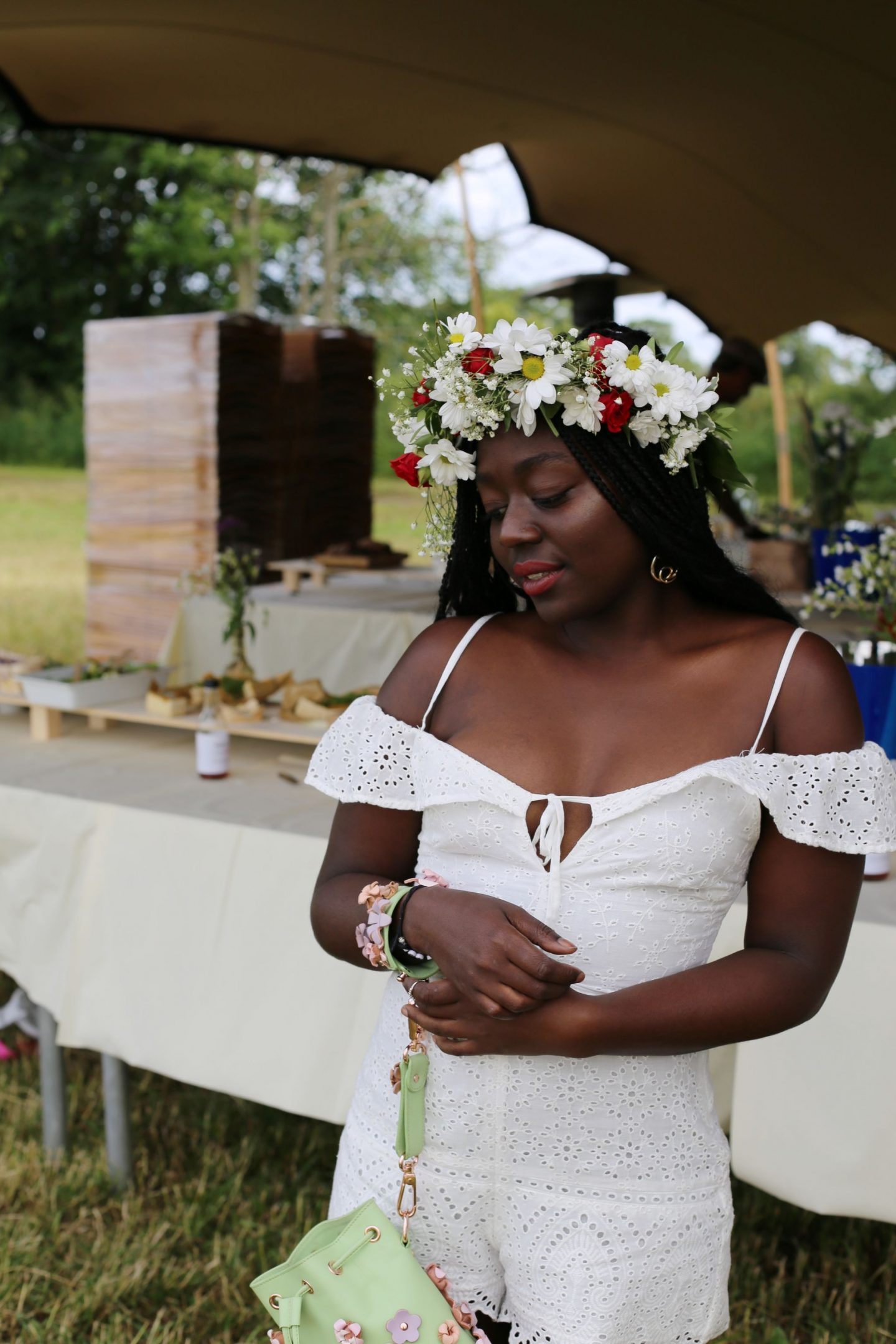 The only acceptable dress code during Midsommar is white. It kind of feels magical when everyone is dressed in white. I chose this beautiful romper I found just a day or two before my trip and paired it with my fav Topshop sneakers and this amazing bucket bag that is by one of my favourite german designers, the one and only Marina Hoermansedder. She let me take her infamous Karl bag along to the festival and it couldn't have been any better fit. Midsommar has inspired me to throw an all white party soon.
Here are some of my favourite white dresses:
Big thanks to Absolut Vodka for letting me come along!
Love Lois xxx