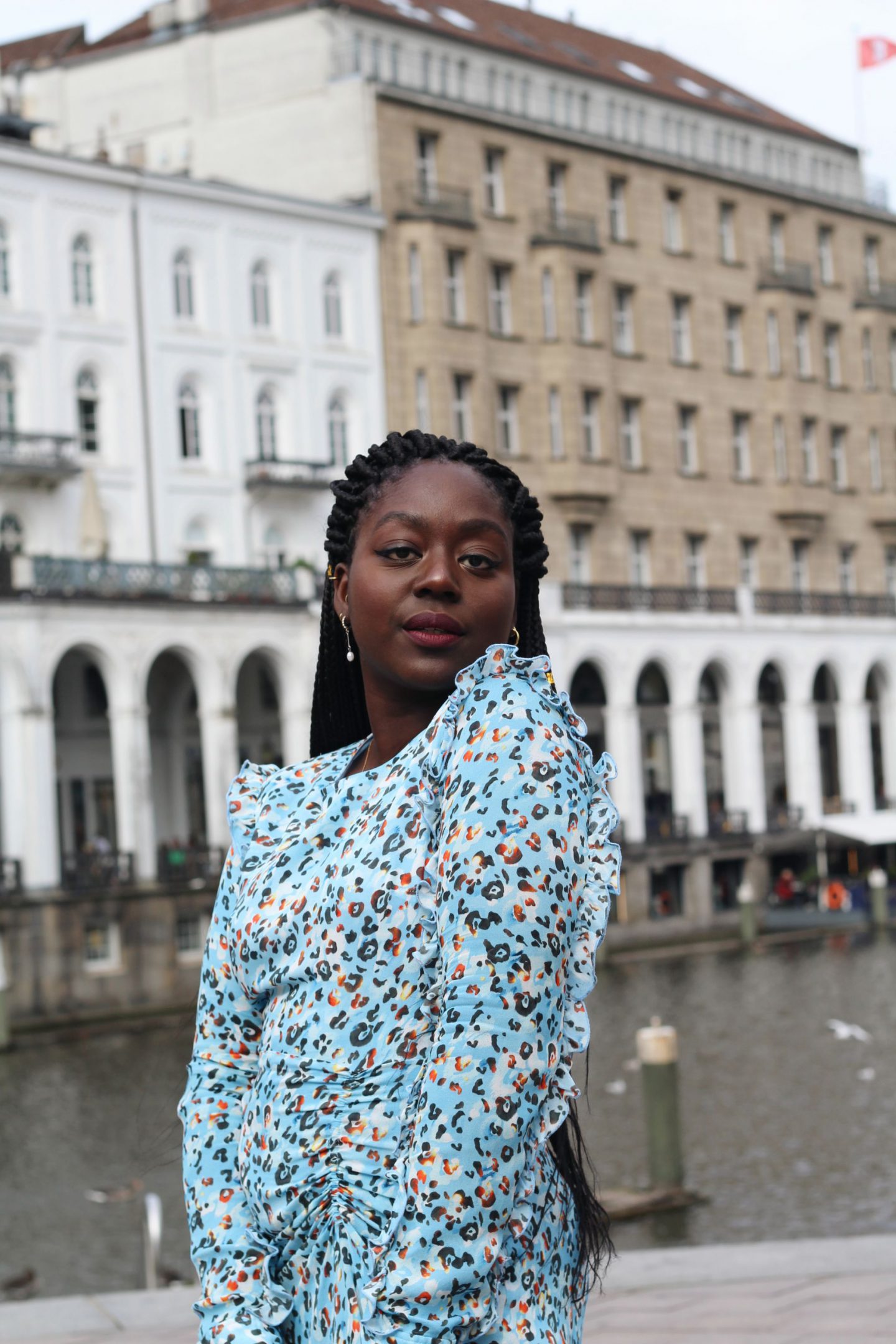 Ever since my very first Fashion Week back in 2011, I have been a huge fan of Lala Berlin, but I was never lucky enough to be invited to any of Lala Berlin's shows. So when I met Leyla, Lala Berlin's designer and founder, at the Furla party last year, it was my personal highlight all evening. Outside I was keeping it cool, inside my inner fangirl was having a total moment. All the more I was in awe of how cool this woman really is. I mean we were sitting in a backyard laughing about anything and everything, not caring about the party going on upstairs. You could recognise that deep, powerful, distinctive laugh from miles away. I remember telling you guys about this brief encounter and how it was my first time at an event with my little Brother and that he had finished shooting his first big movie. Now nearly a year later I am wearing one of her designs to my brothers premiere. Talk about life coming full circle.
No, this is not the dress I wore to Benny's premiere, it was one of my 3 options Lala Berlin gave me. (Thank you Jonas!) But I had to shoot it and show it to you guys. Although this is not the option I chose, I think it's my favourite dress. Its vibrant blue color, the playful print but very elegant full length cut makes me admire it so much. It's one of the pieces you wear and instantly feel elevated in your attitude and your posture follows.
I paired it with my dark blue Malone Souliers Zoe shoes to add a little pop of color to my cotton blue look and my Fendi Micro Baguette Monster bag.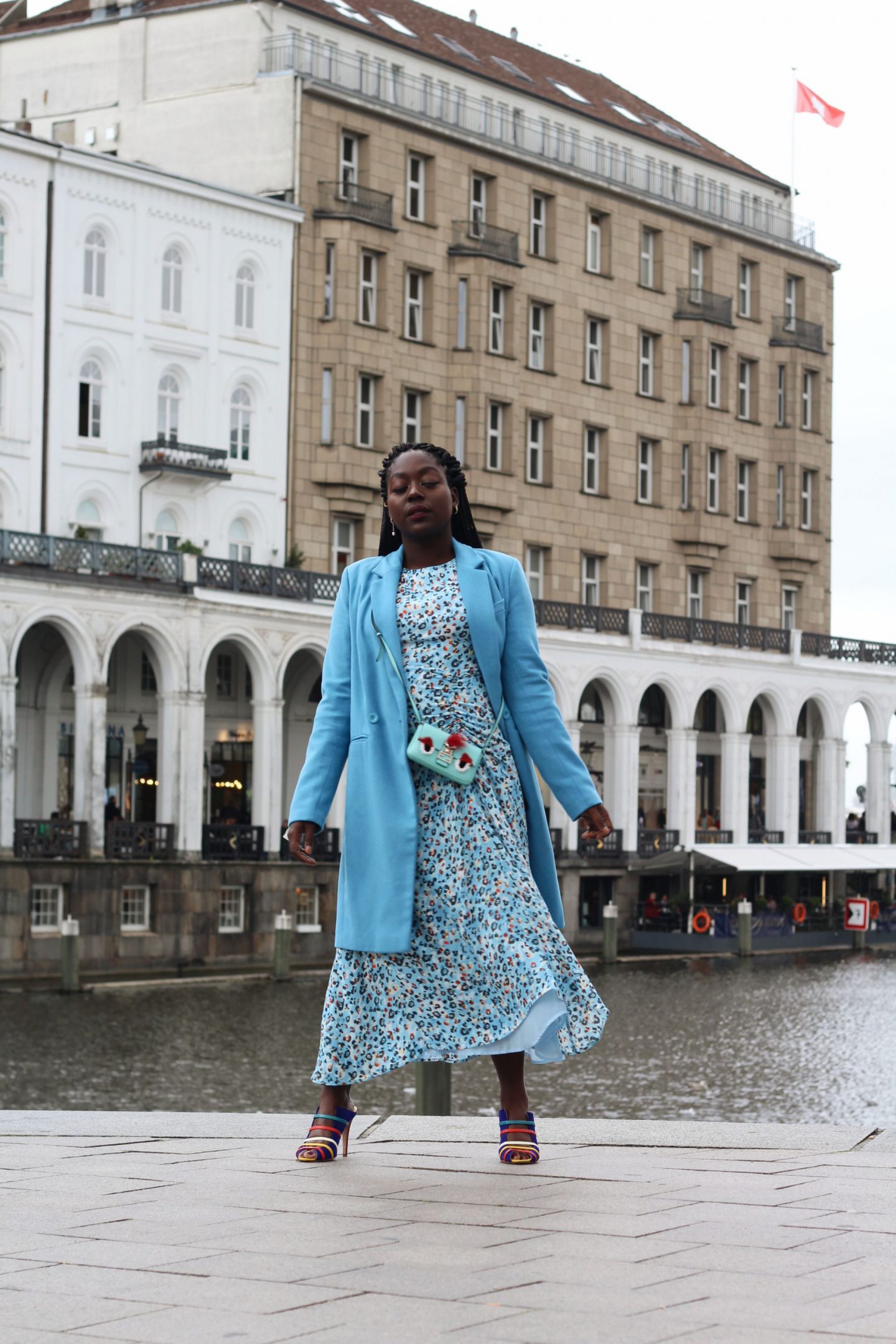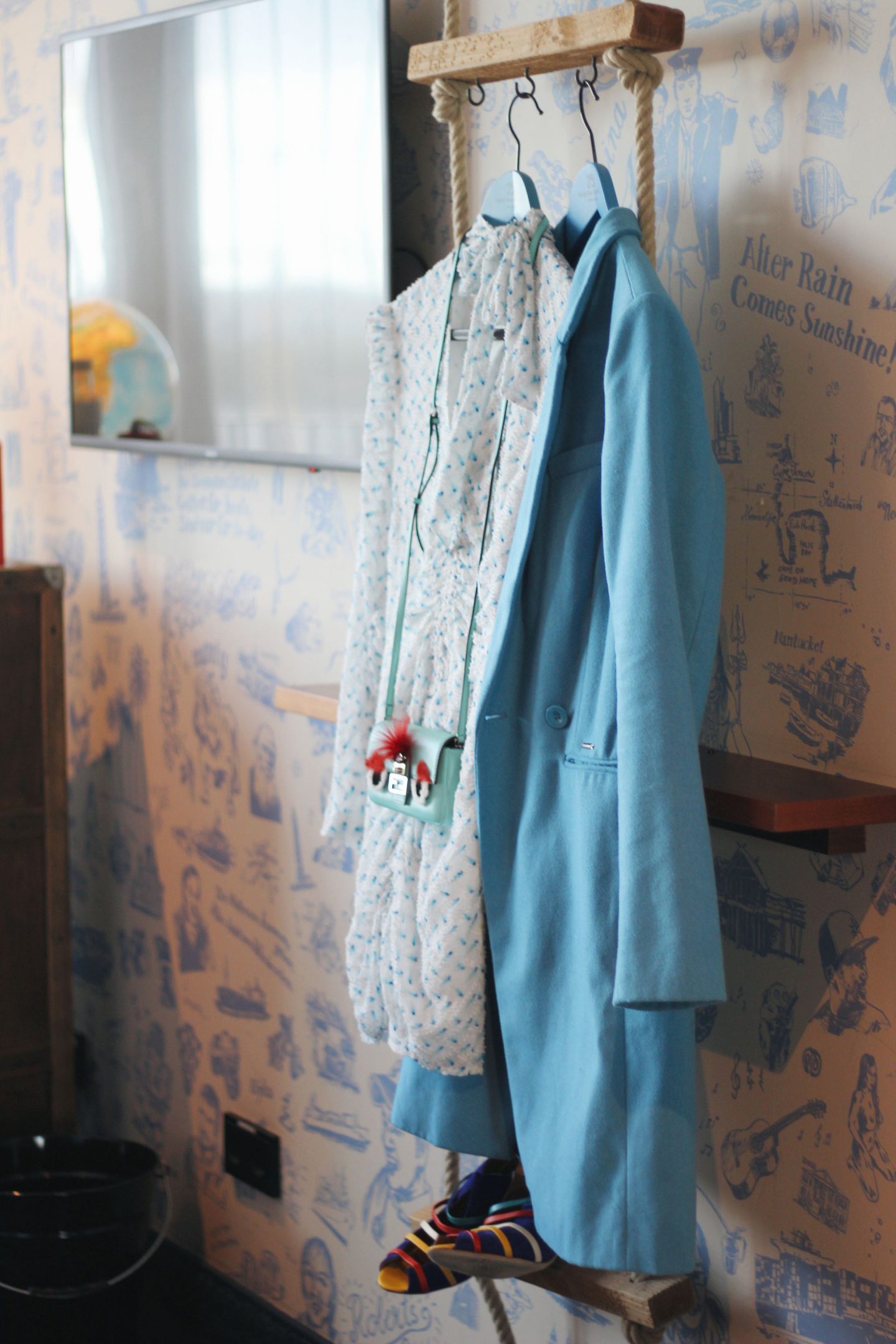 My childhood friend Grace Maleka accompanied me to Hamburg since we had been talking about a weekend trip for months. My brother's premiere was the perfect timing. Grace and I took the next day to explore Hamburg. This is also when we shot these images for my blog. It looks like Venice, but it's good old Hamburg. Grace is active on Youtube, she filmed a little vlog if you want to see what we were up to during our weekend trip. Hamburg treated us nicely. We should do more of weekend getaways and spend some quality time together away from Berlin's rush and constant demand of divided attention. It's calming to the soul to just be with someone you truly like, without further expectations and no plans.