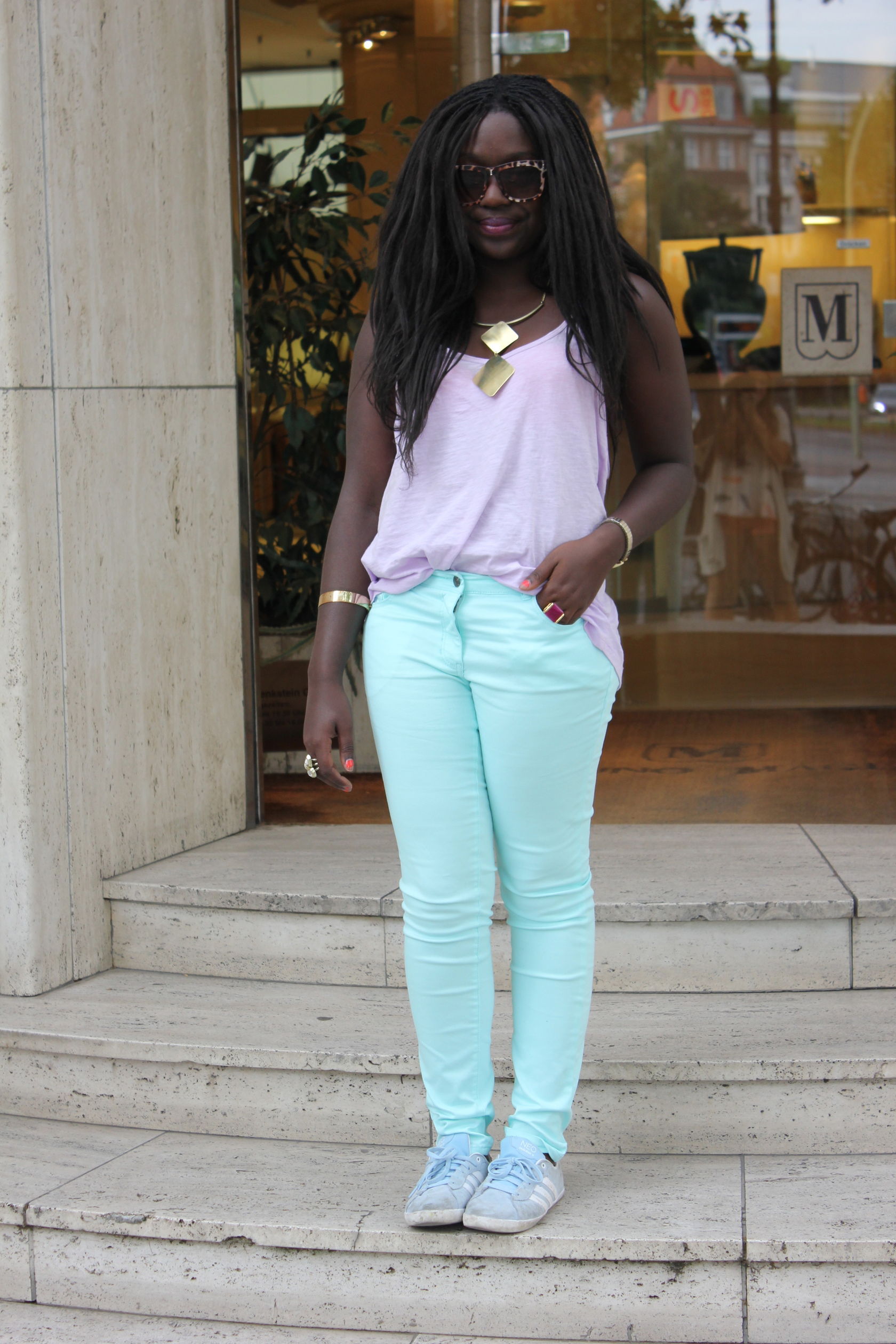 Hey guys!
Here is my latest look 🙂 I've finally worn my mint/pastel shaded jeans out, a pair I bought at H&M while ago. I gotta admit, I was caught by the pastel (jeans) trend and couldn't resist jumping on the trend wagon and purchasing my first pair of jeans as soon as I laid my hands on them. Which is a bit strange because I'm not exactly the person to follow trends. I'm not a "fashion victim" who conforms and follows each and everyone of them. I use them more as a source of inspiration, a certain idea I might give a thought to and try out sometime – when I feel like it.
In fact usually by the time I'm developing a liking for a certain trend and starting my first attempts at my very own interpretation, it's always "so last season".
You can't label me as a person slow on trends because I acknowledge them long before Vogue or Elle declares them so. I'm kidding!
What I'm trying to say is that I do have a feel for whats "in" and "so hot atm". It's just that I'm not exactly bothered or phased, unless it really captivates me..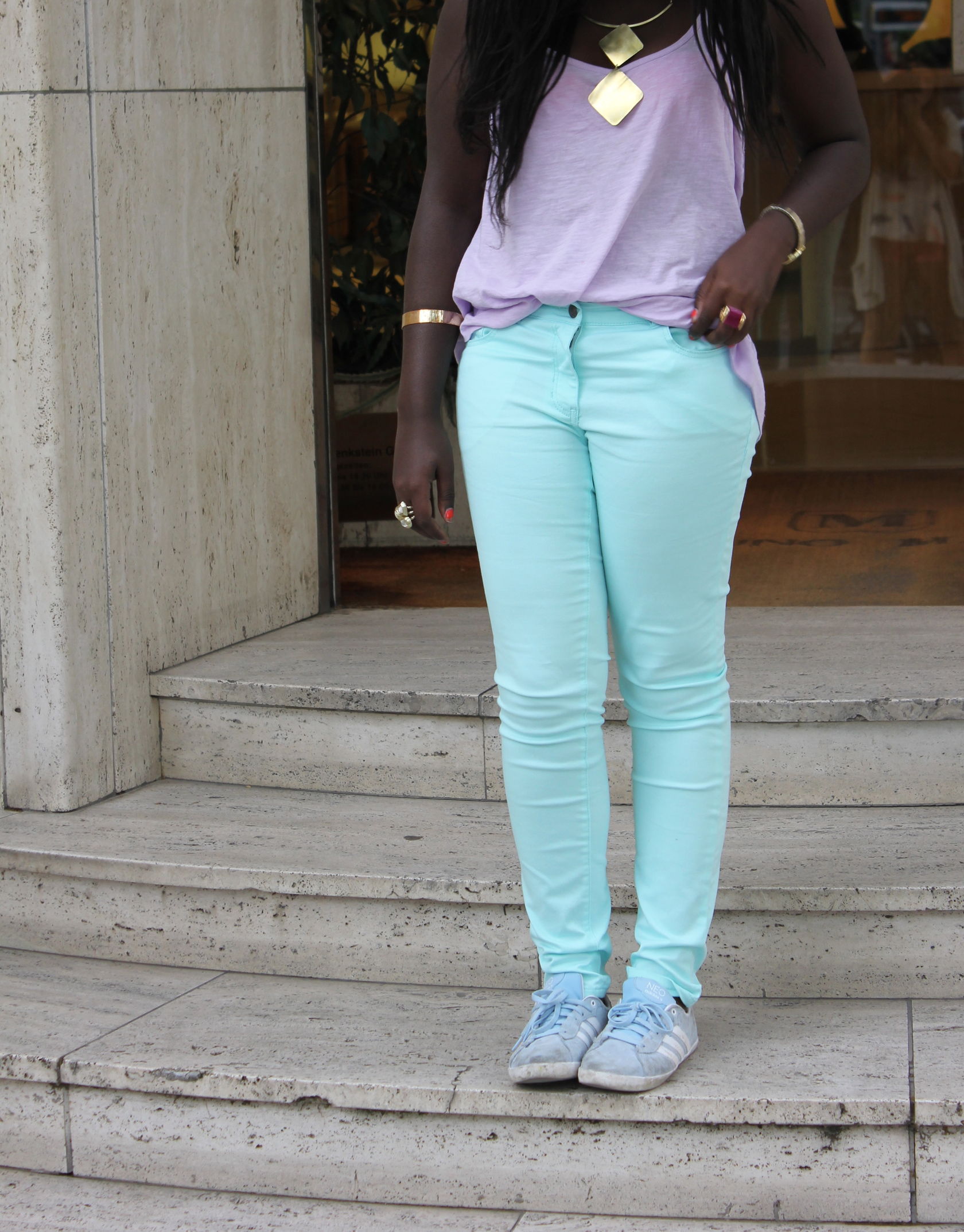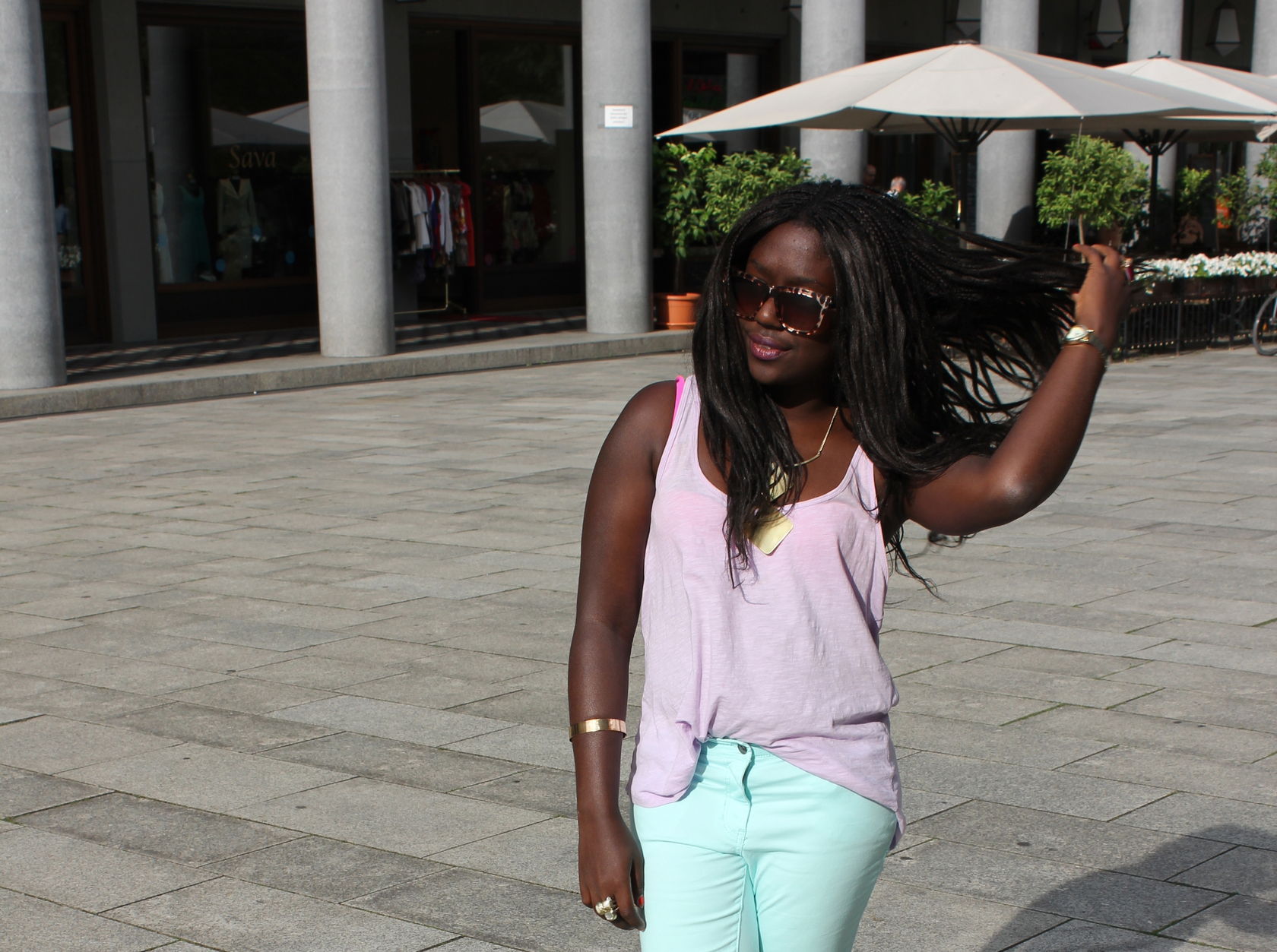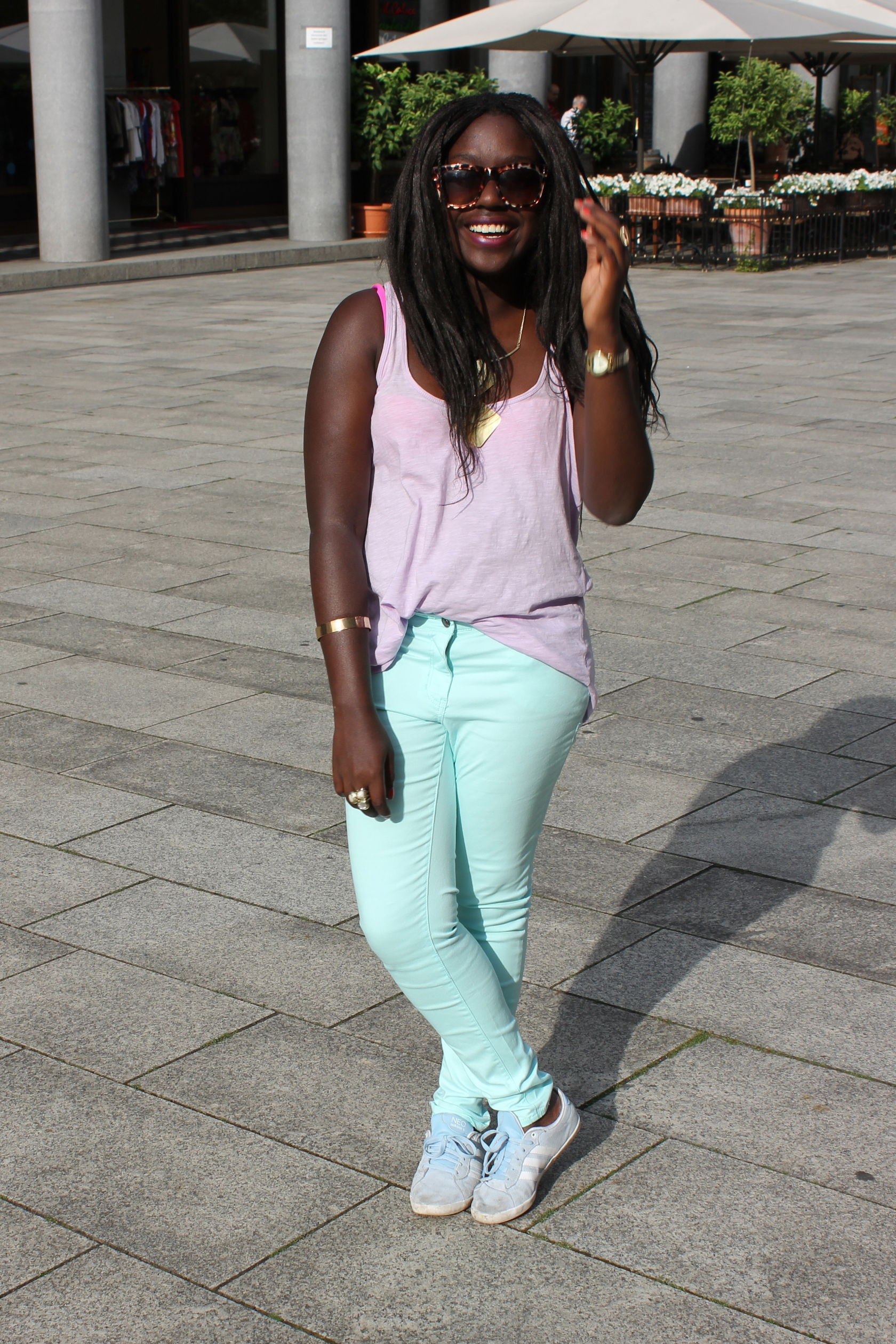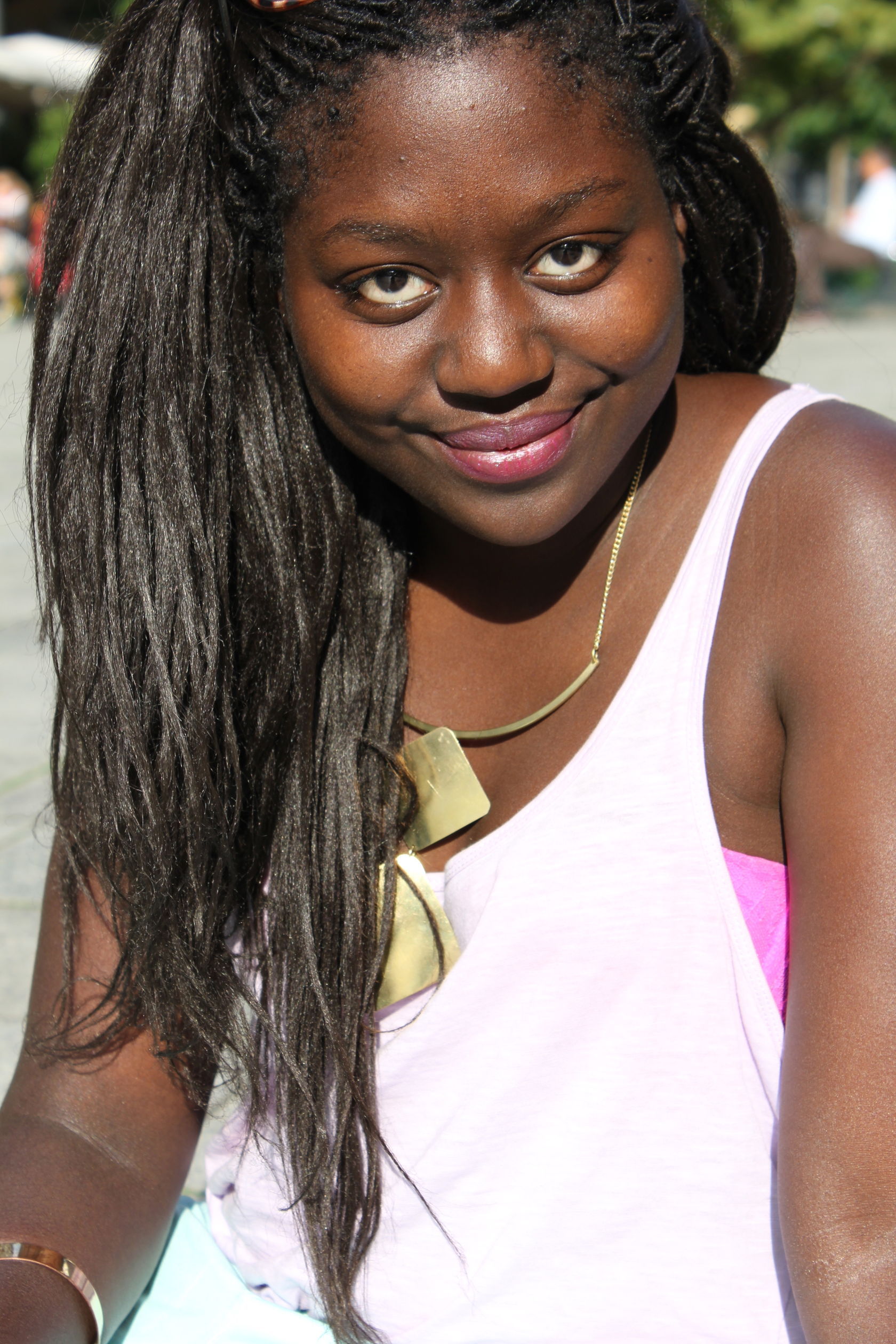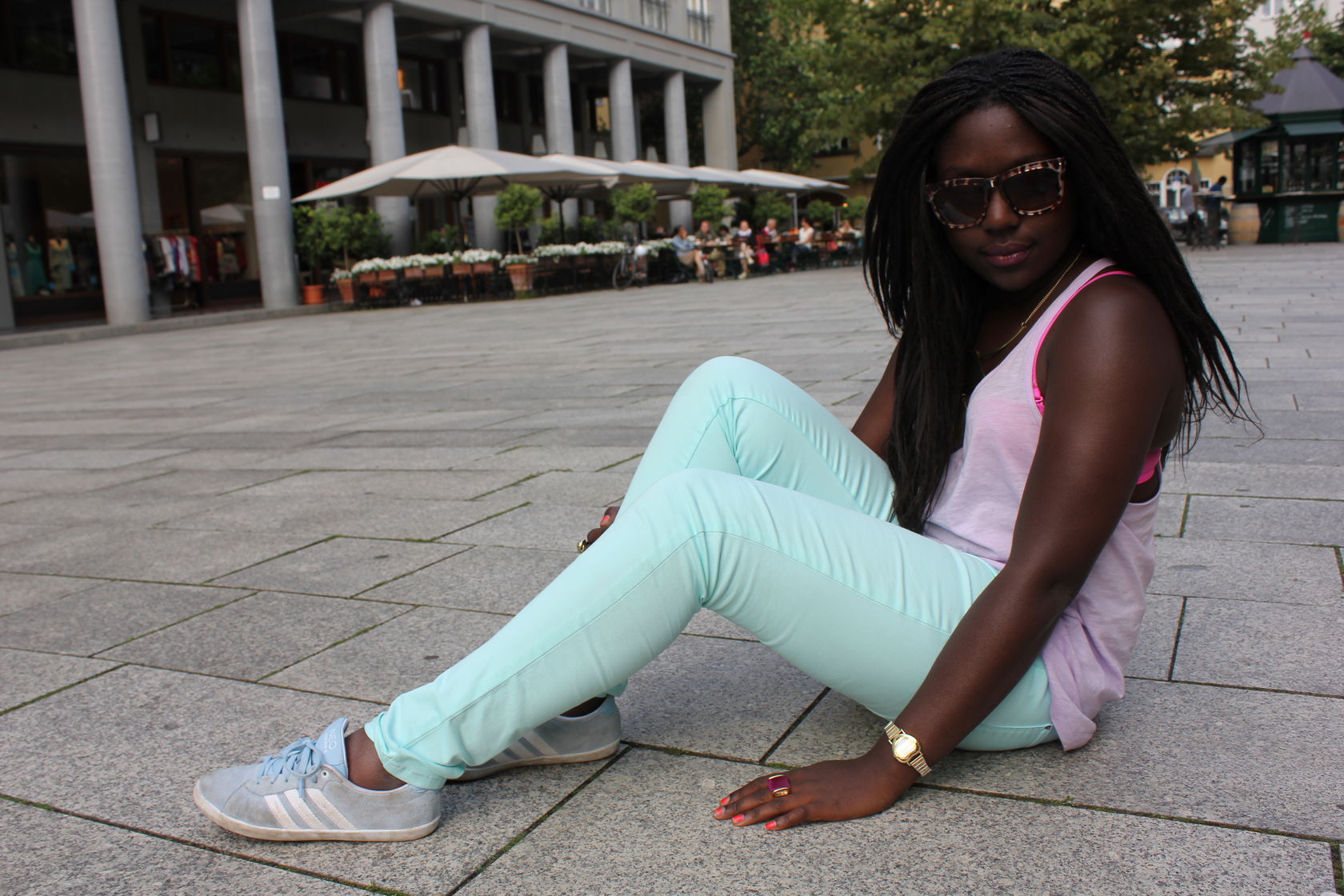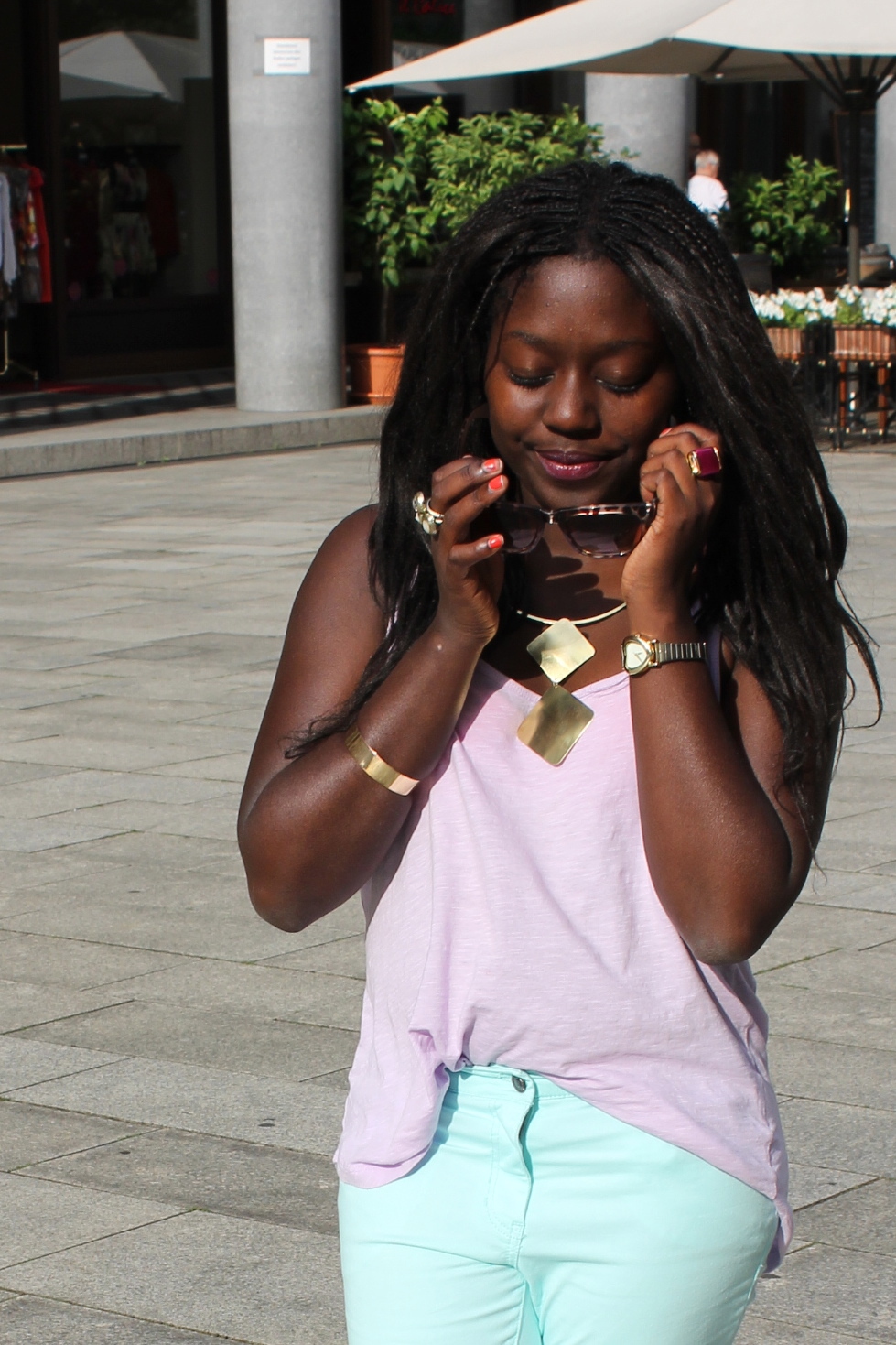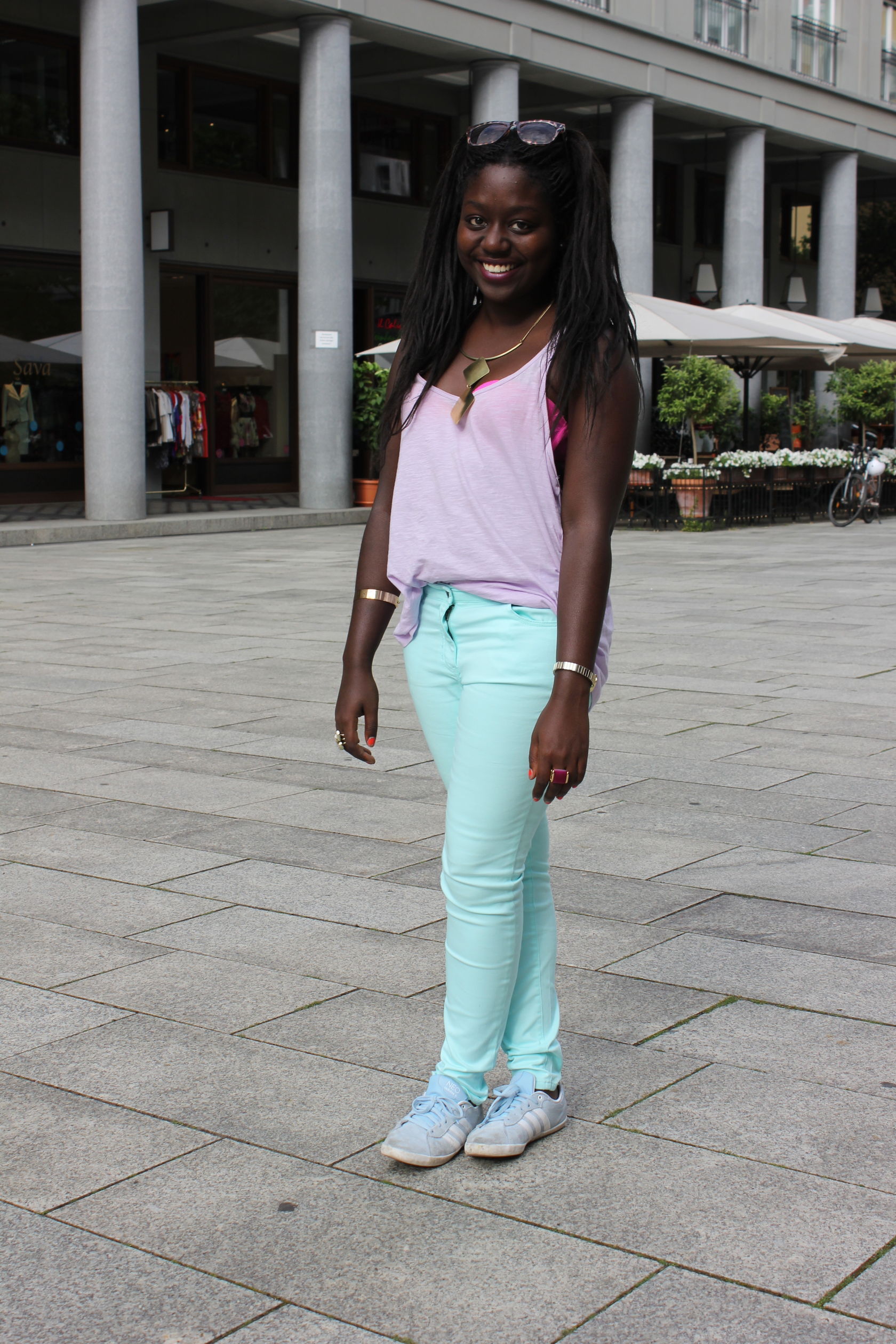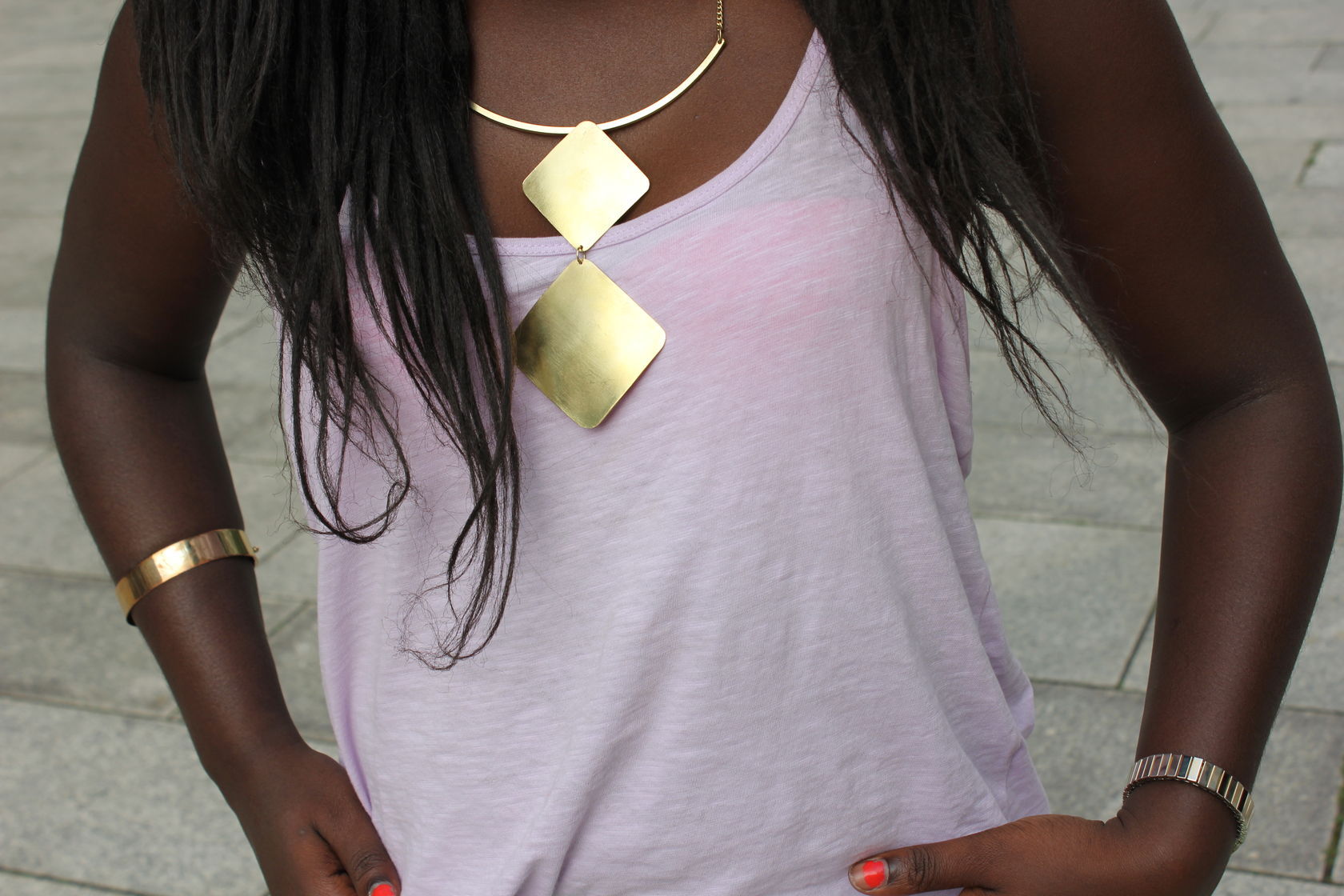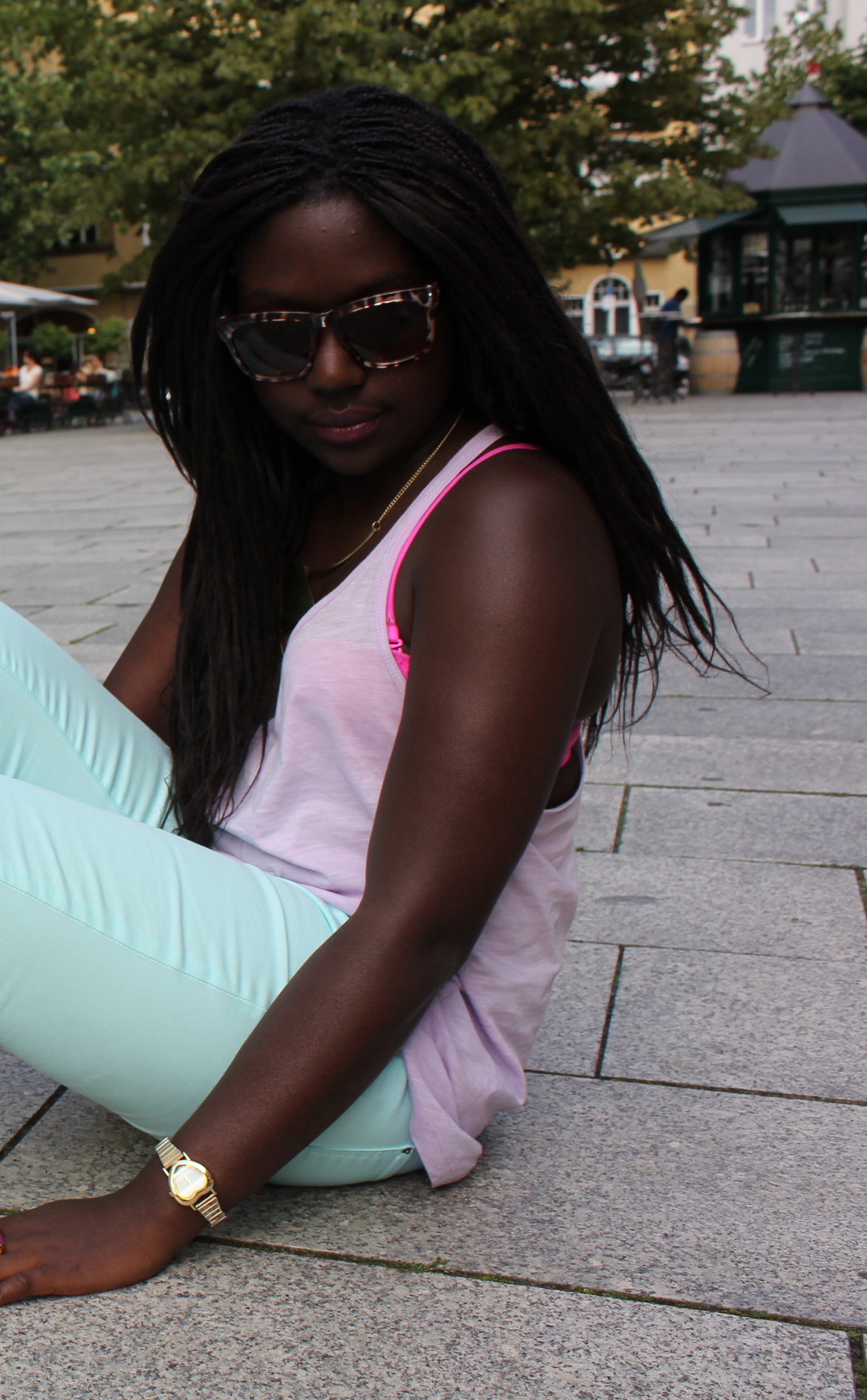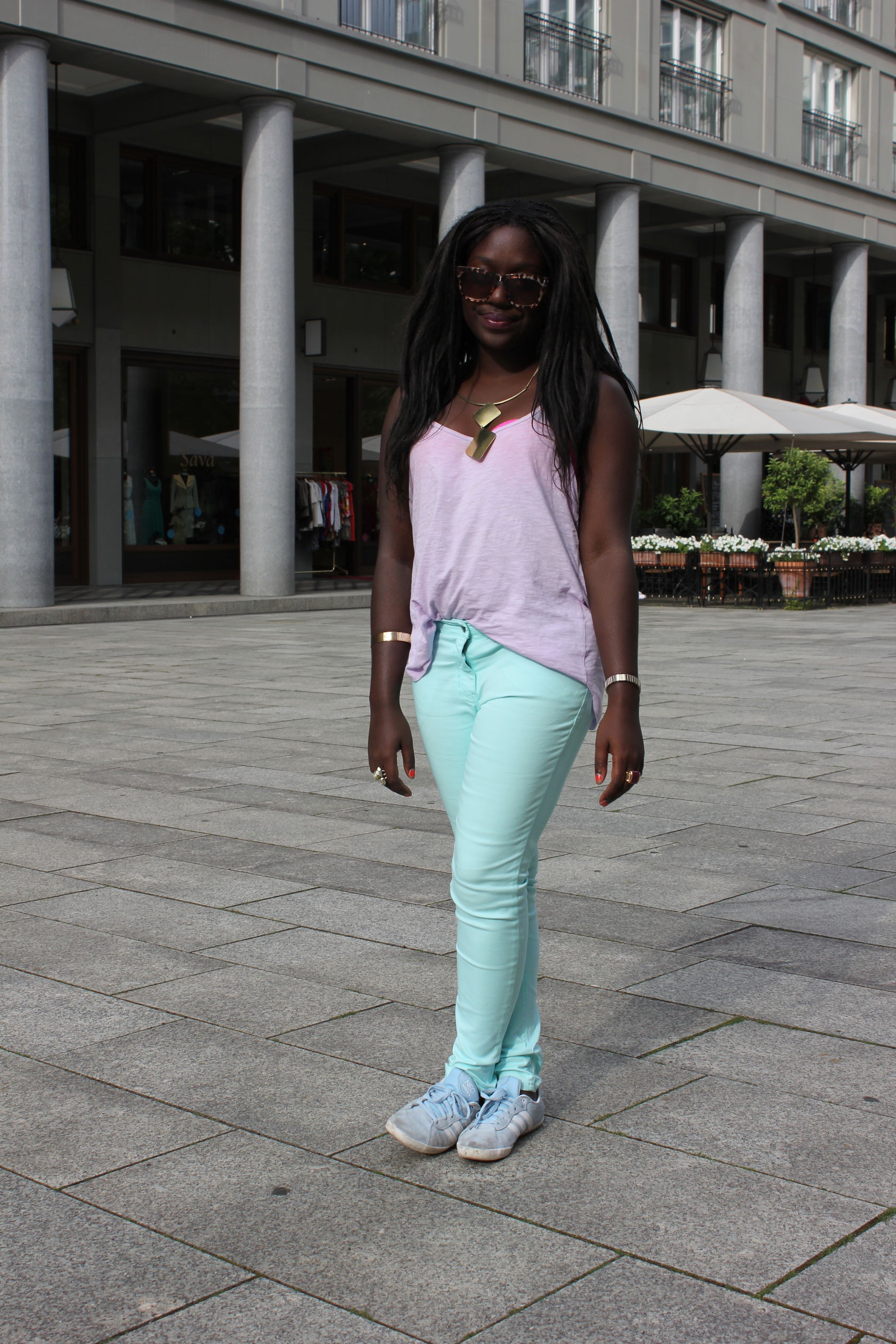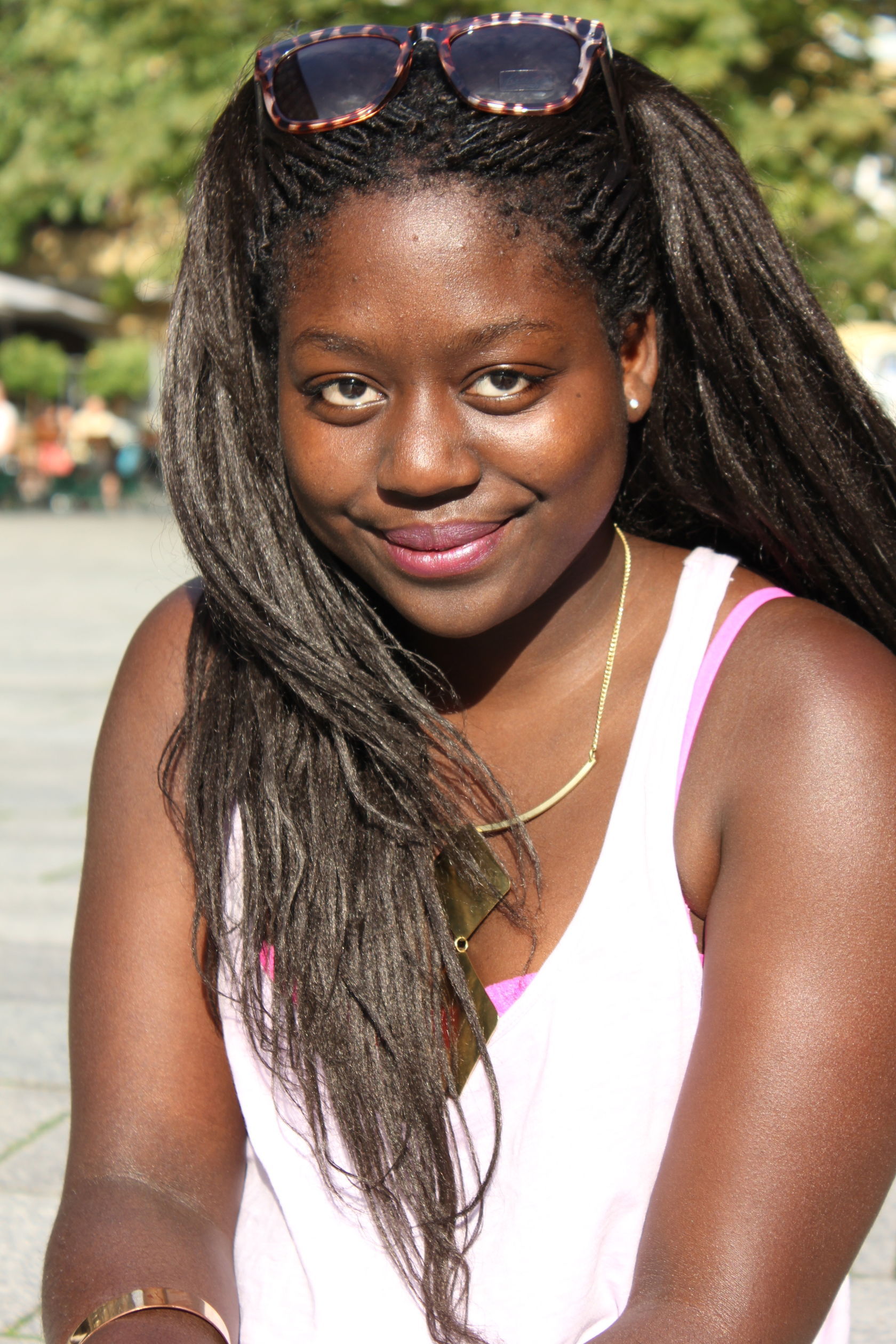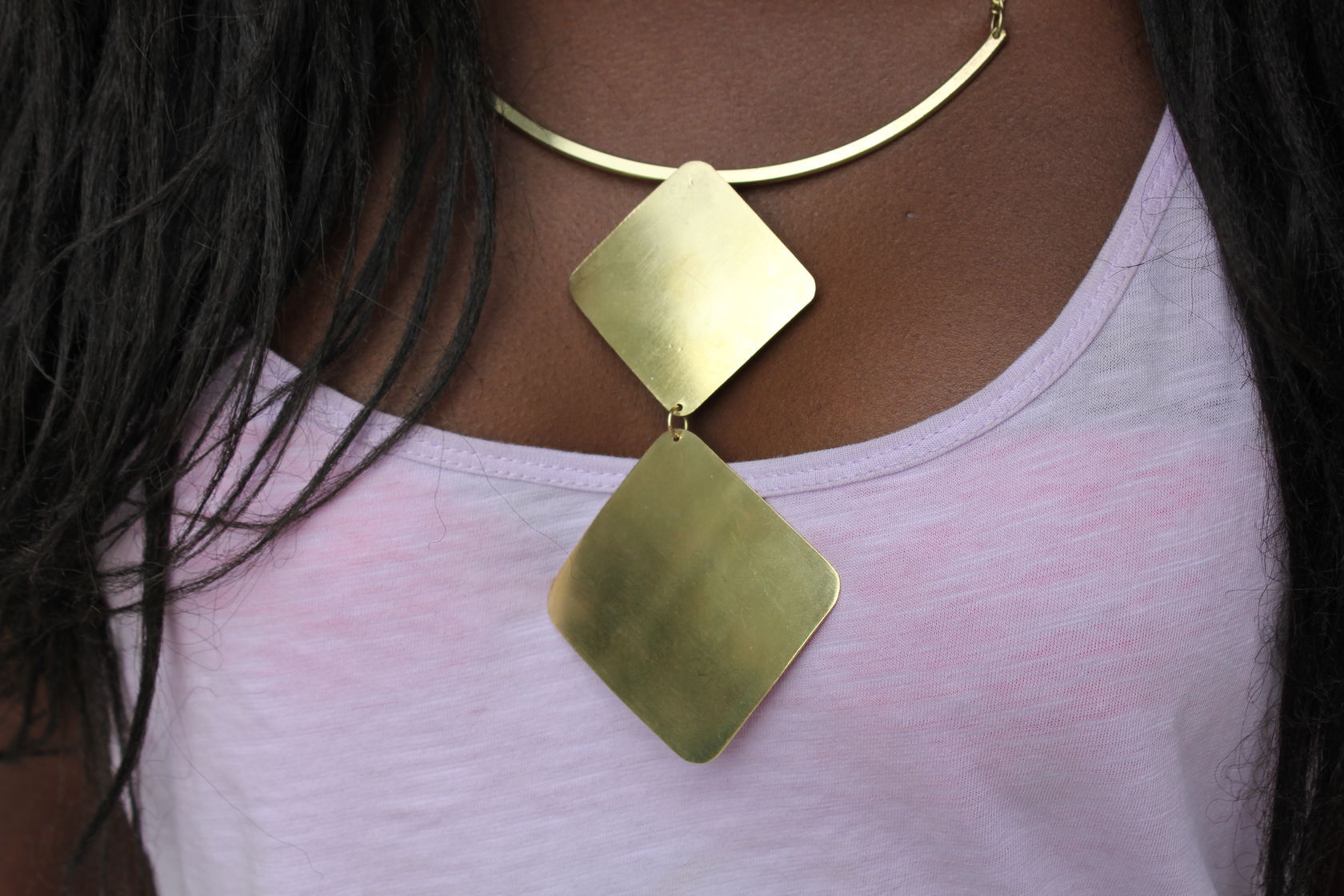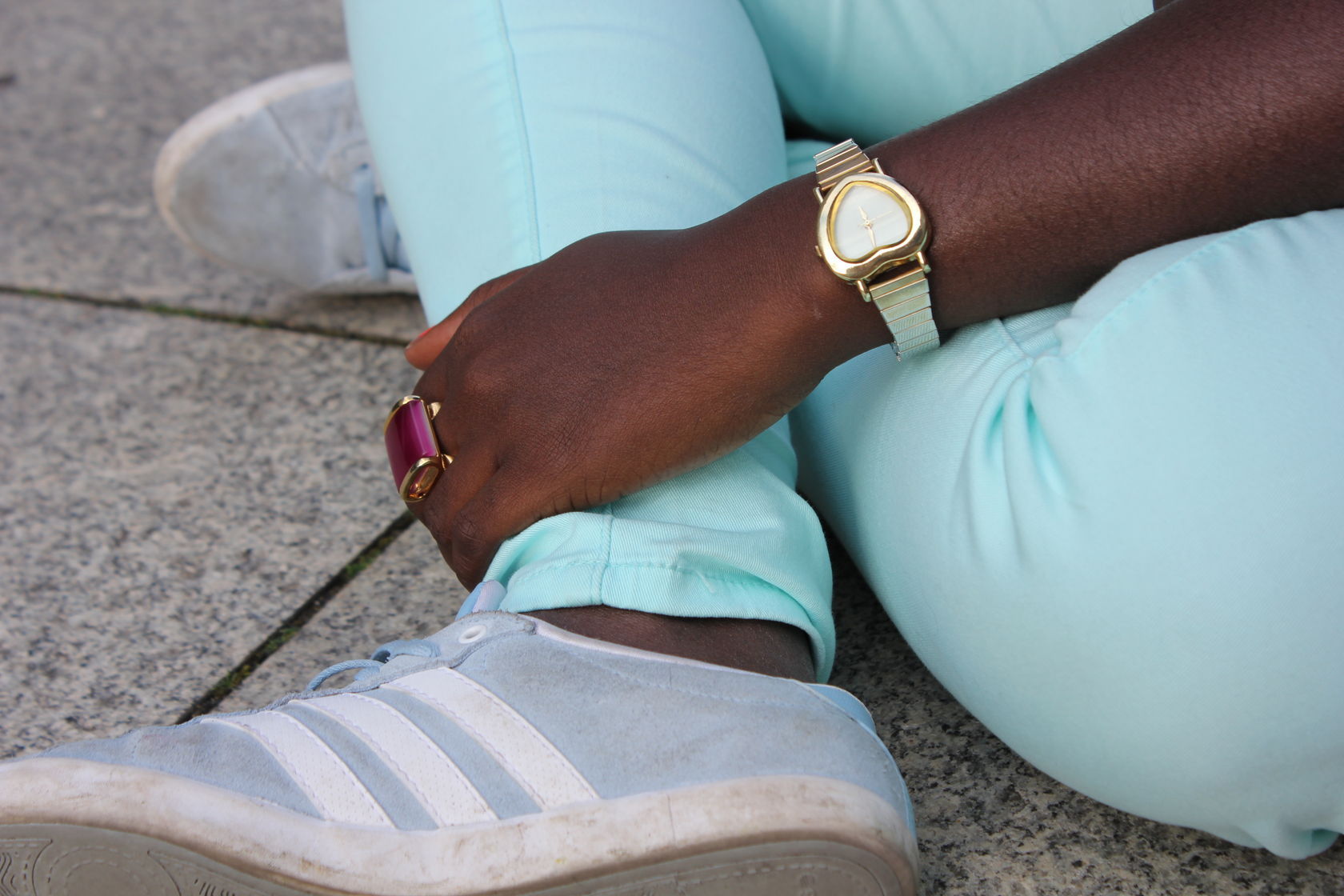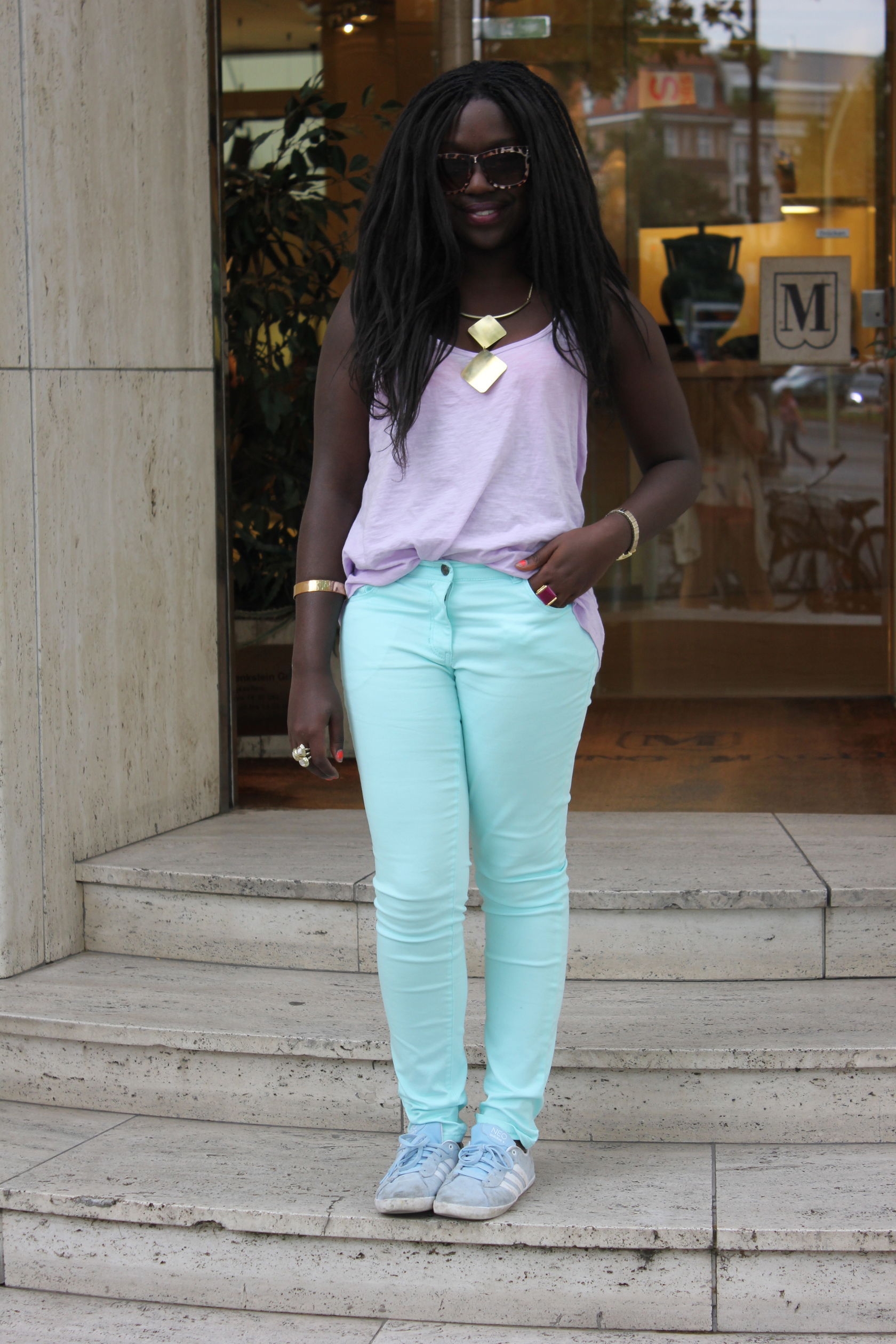 Top: H&M
Trousers: H&M
Shoes I Schuhe: THANKS TO Adidas Neo
Necklace I Kette: Promod
Ring: THANKS TO Lotus Mendes, H&M
Watch I Uhr: H&M
Bracelets I Armbänder: H&M
Sunnies I Sonnenbrille: Forever 21
I went for a total pastel look which kind of reminds me of cotton candy. The golden heart watch has been on my wrist almost daily now for the last couple of days. I guess it's becoming my favorite accessoire. But who could blame me? It's cute, right? 😀
PS: Check out who else is into cotton candy! Or my twin sistaa. However you see it..
Love Lois xxx