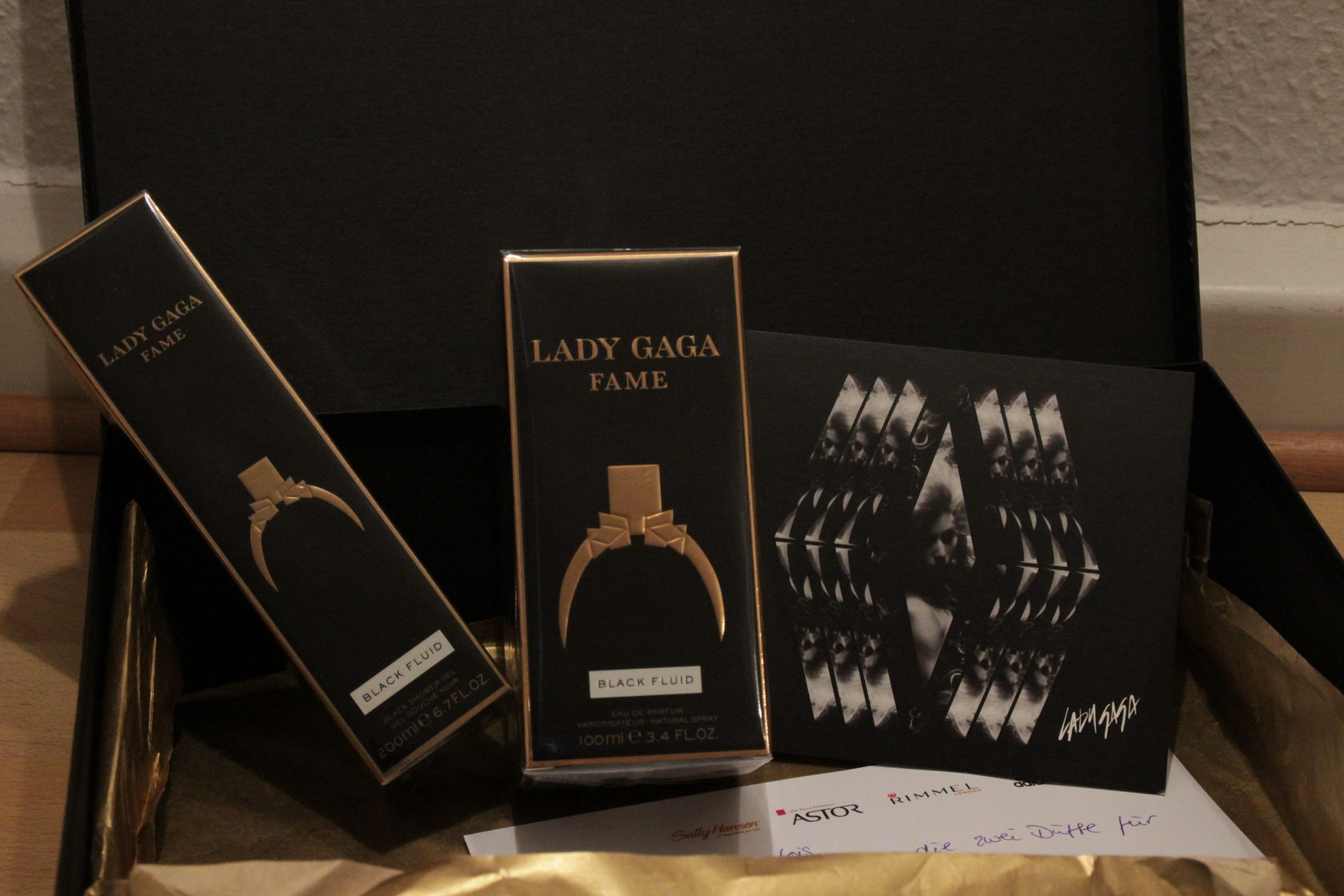 If I may be very honest, I was expecting something.. you know.. gaga.
Something very odd, very peculiar, like the scent of blood or something creepy like that. I mean come on! If you ask a woman that goes to the VMAs covered in nothing but meat to design her very own perfume, what would you expect her creation to smell like?
A woman that is not afraid to live art, to be art, to be different.
A woman that does not care the least bit of what others are going think.
Honestly I was expecting the scent to be so horrid that I would want to toss at the back of my room, but because I fell in love with the look of the flacon, it would have won a secured spot on my display.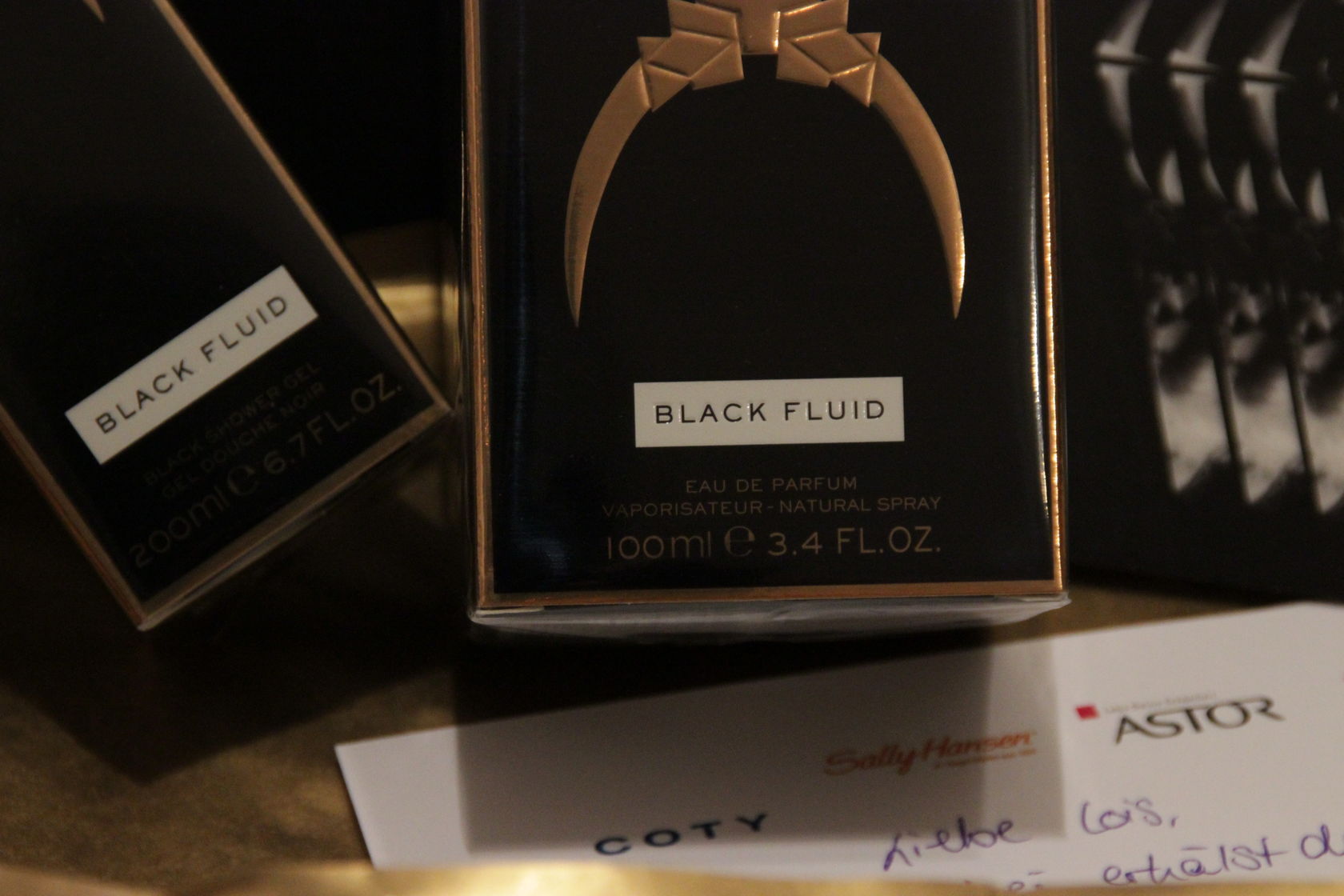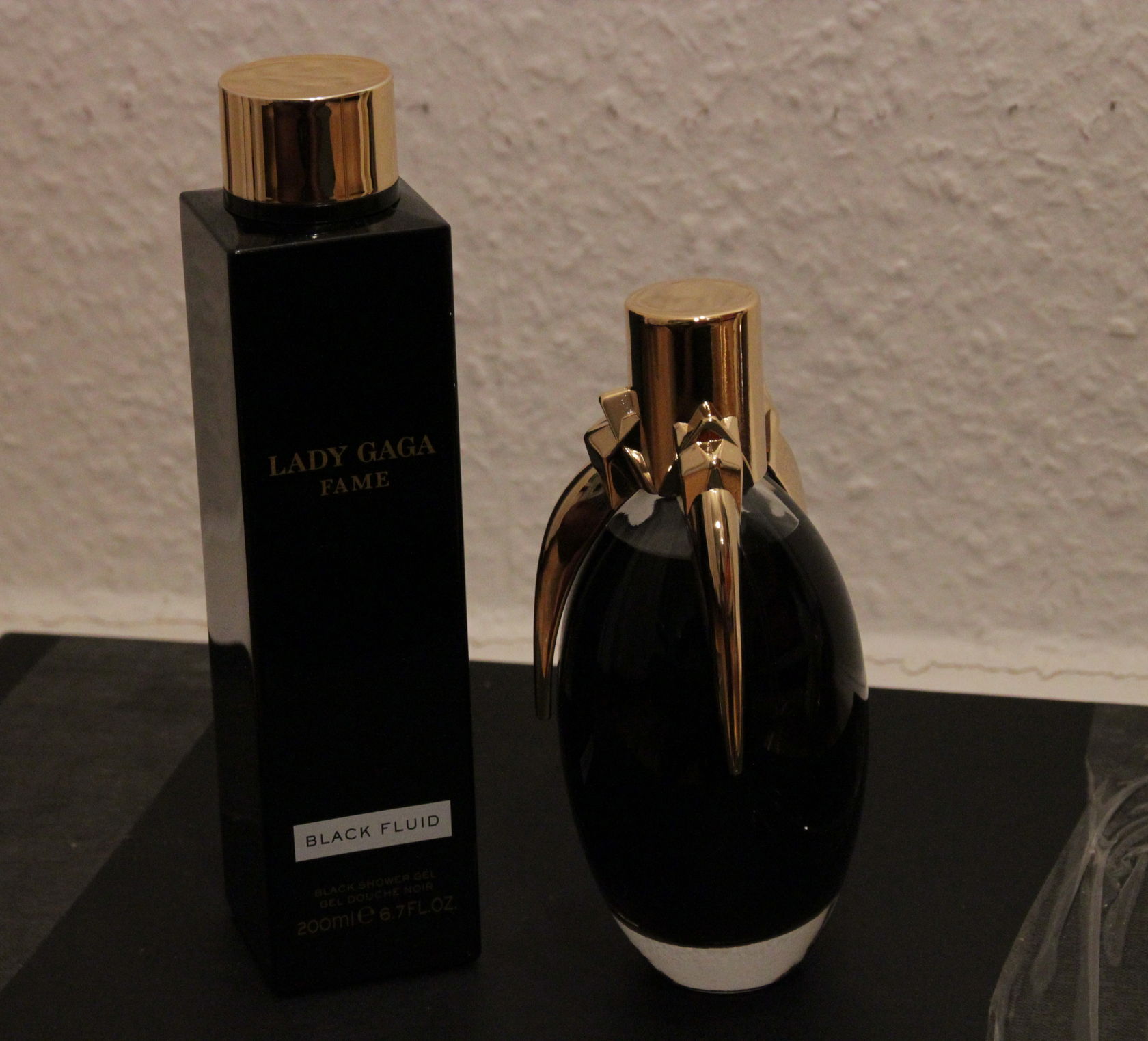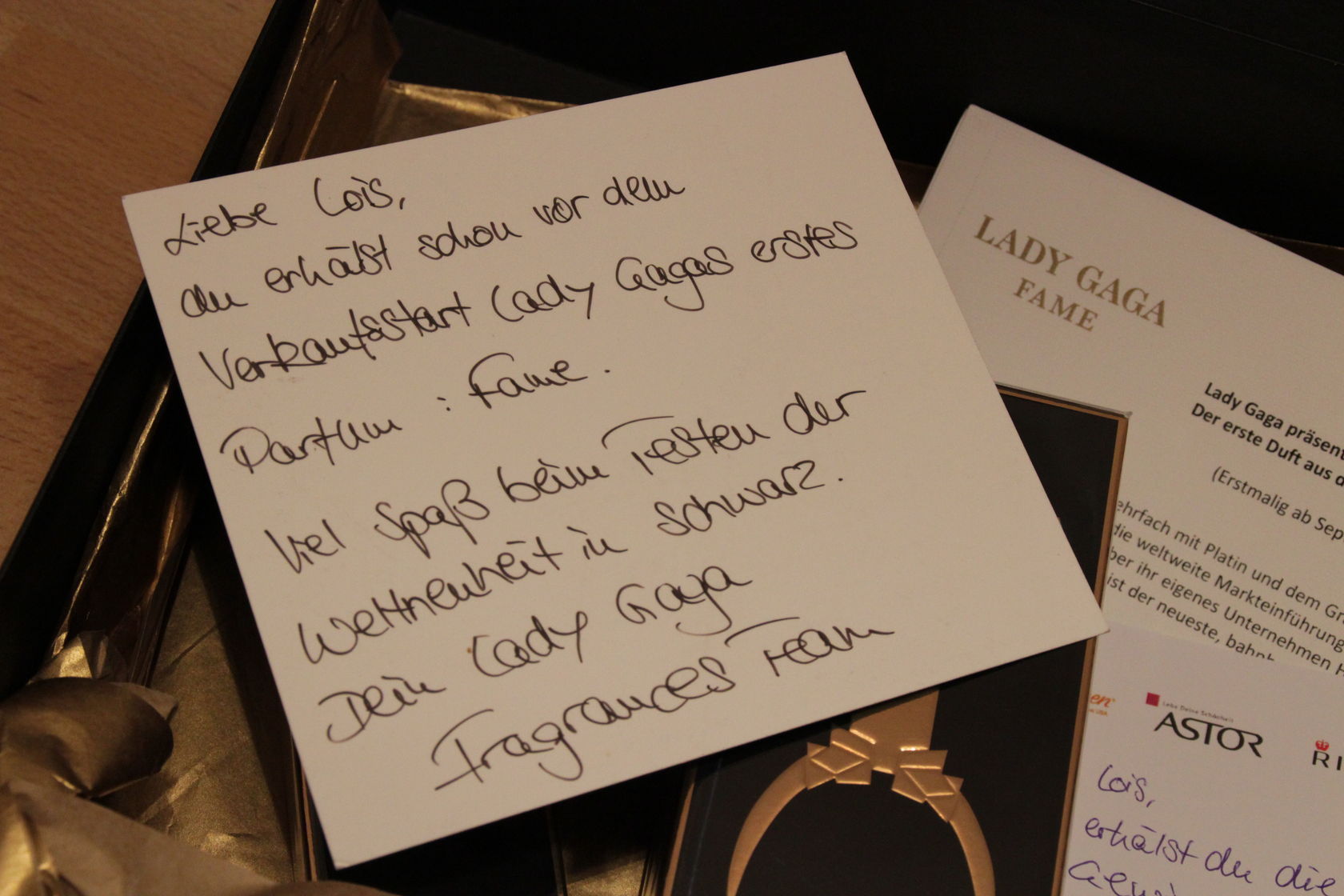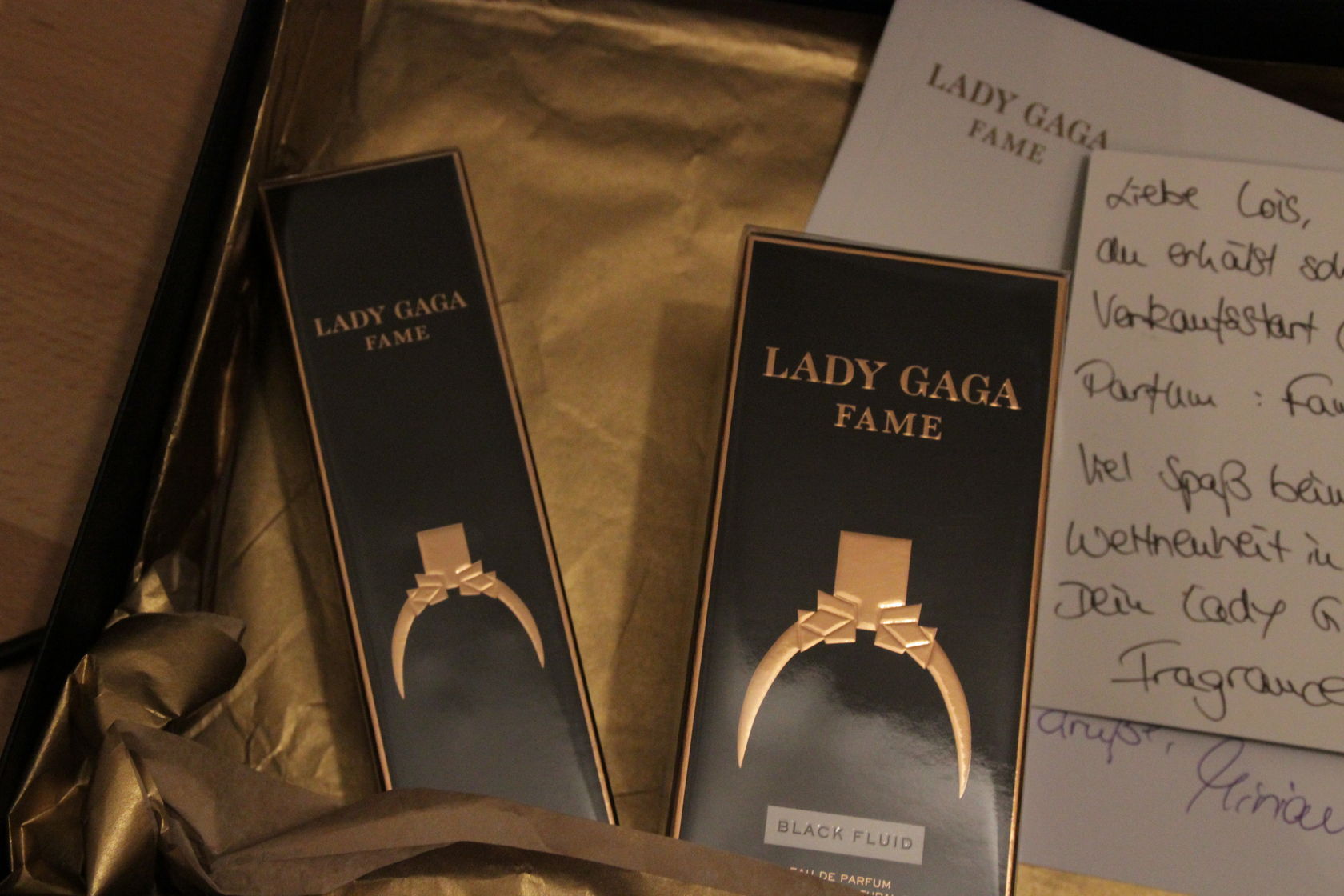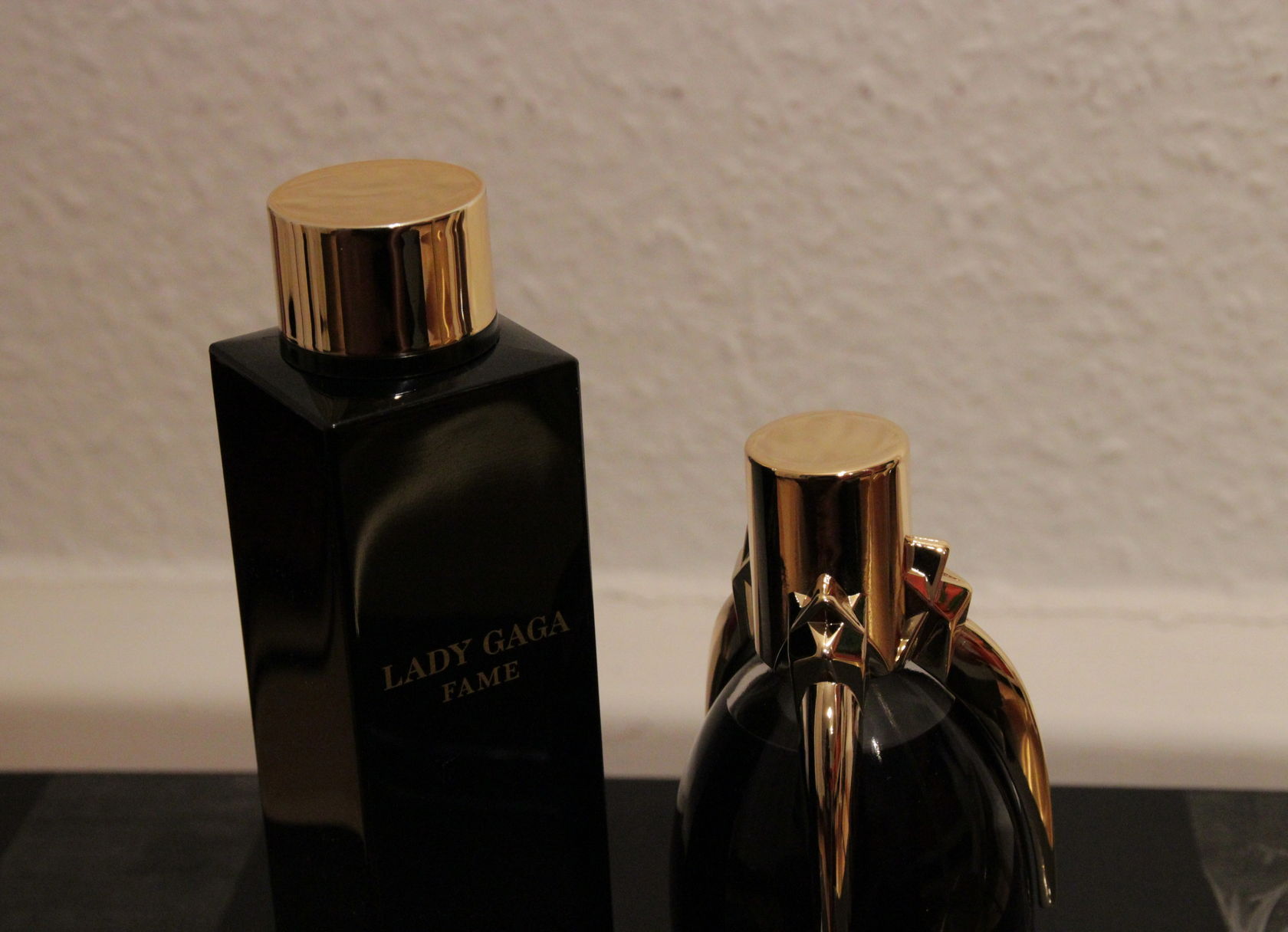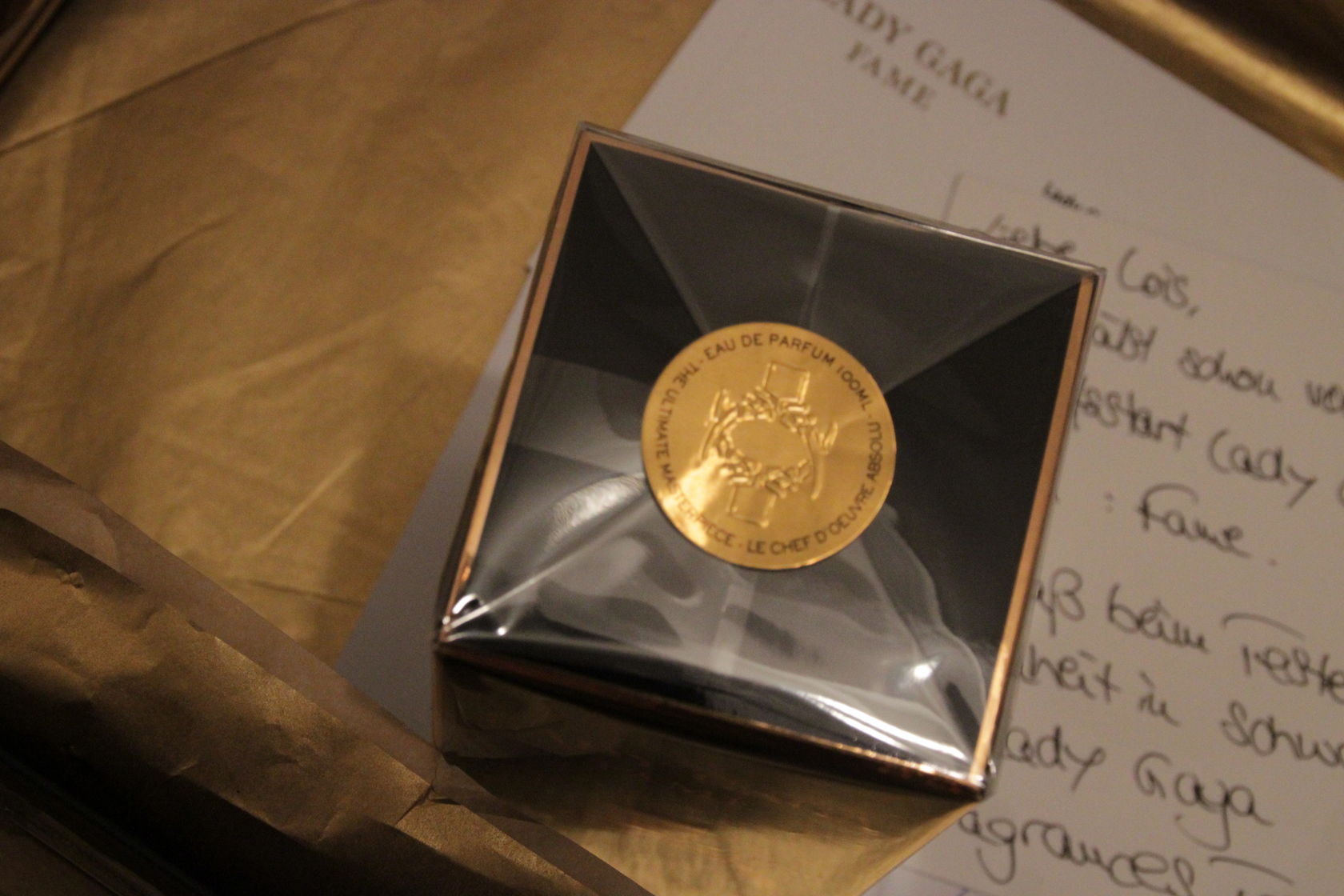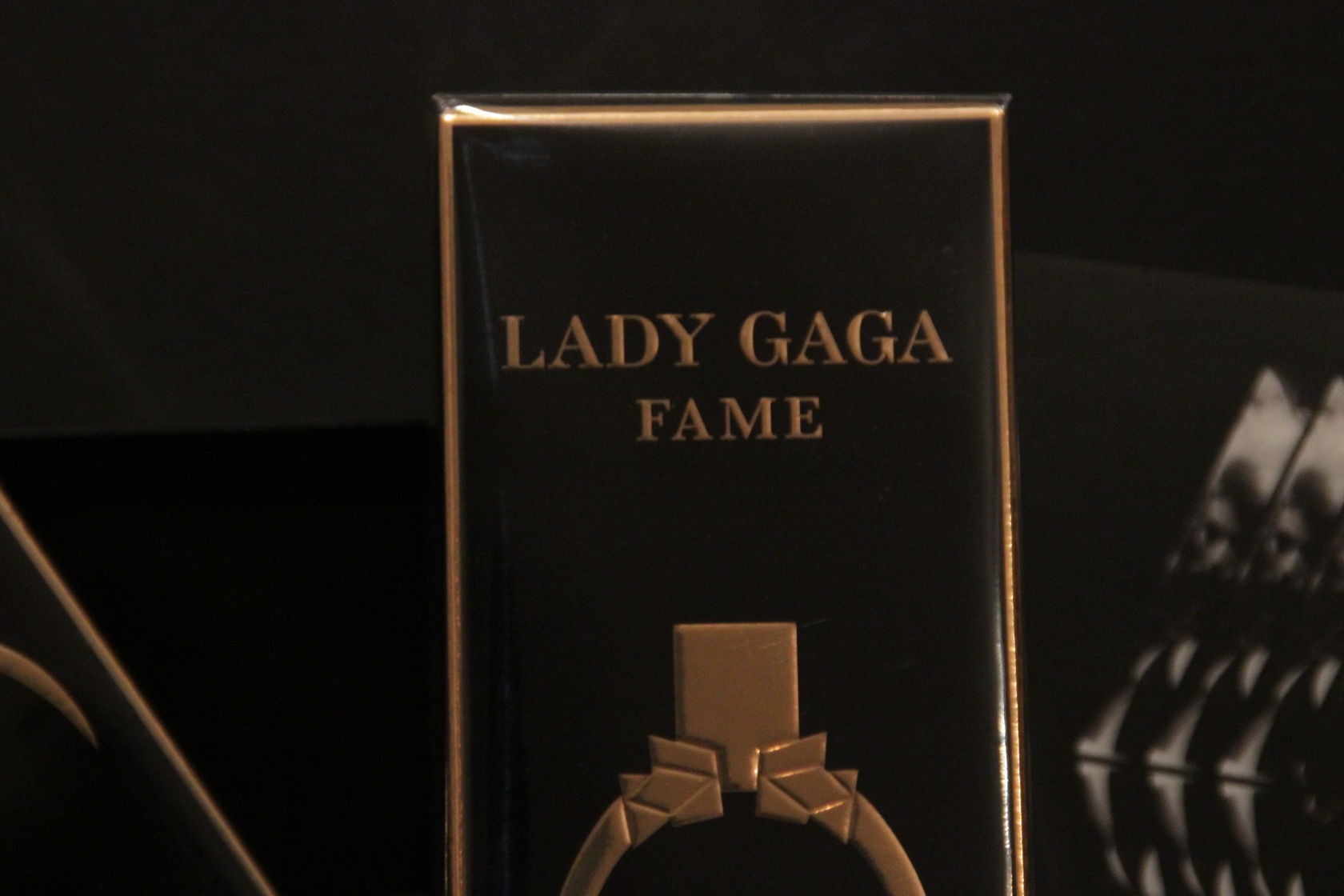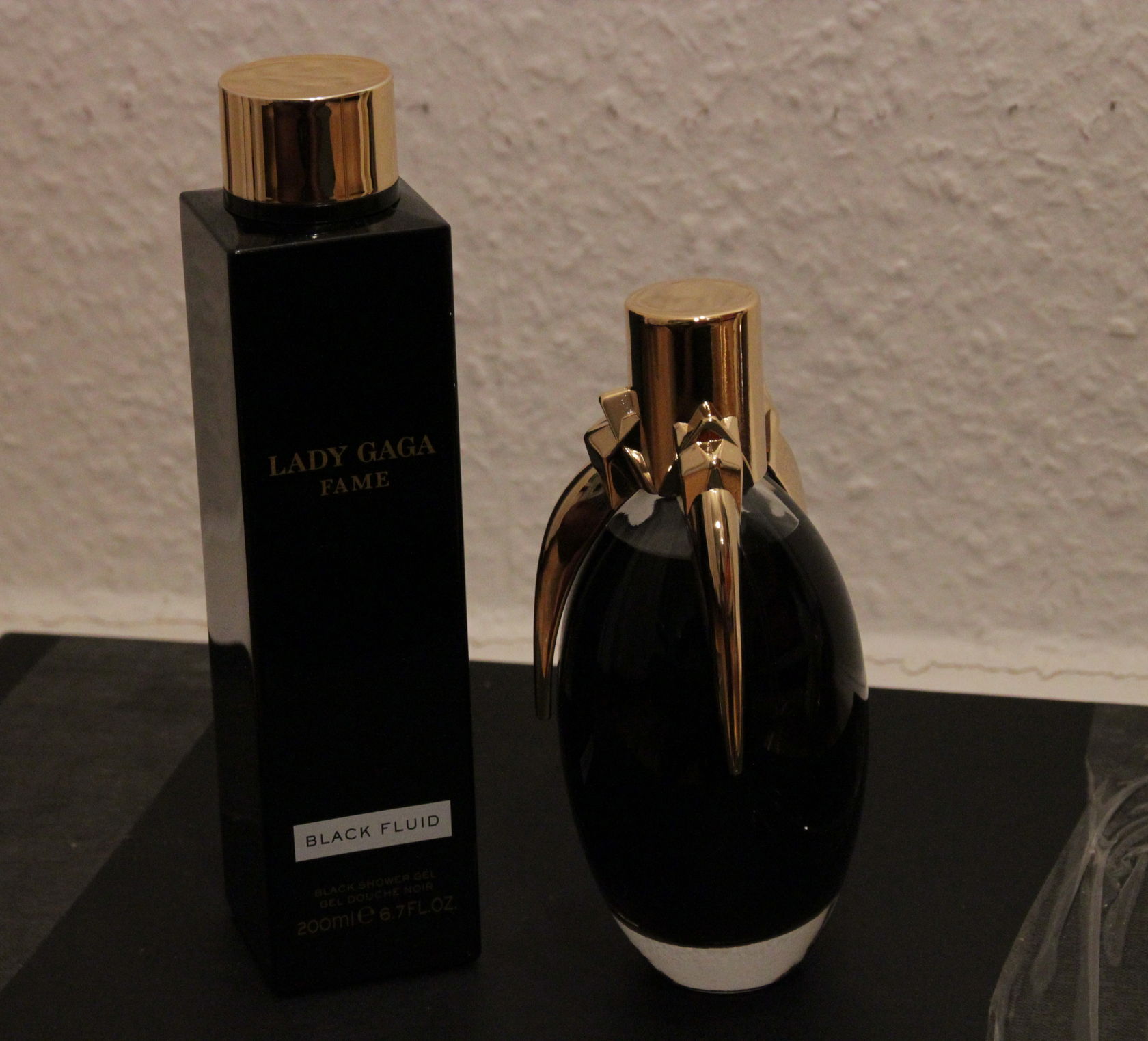 Fame smells nothing like the above described worst case scenarios.
Lady Gaga's Fame, this completely black liquid (same as the shower gel), has a very pleasant scent. It's sweet with a fruity floral taste, nothing like black, dark, devilish, obscure or different, as we know of Lady Gaga and the flacon of this perfume may convey. It's not a summer fruity-floral, I don't know how to describe it, but I feel it's a bit more sensual than sweet, rather sexy than cute. More autumn than spring. I think what I mean to say is that it's not too sweet.
When I close my eyes I see: myself at night, in an LDB, bare back, wine red lipstick, glamorous waves hair. At a bar, a club…
I enjoy the scent of Fame, I really like it a lot.
And I honestly I'm really relieved it doesn't smell of sweat or blood mixed together with meat and shit.
I think I've found my scent for this autumn. It's Fame.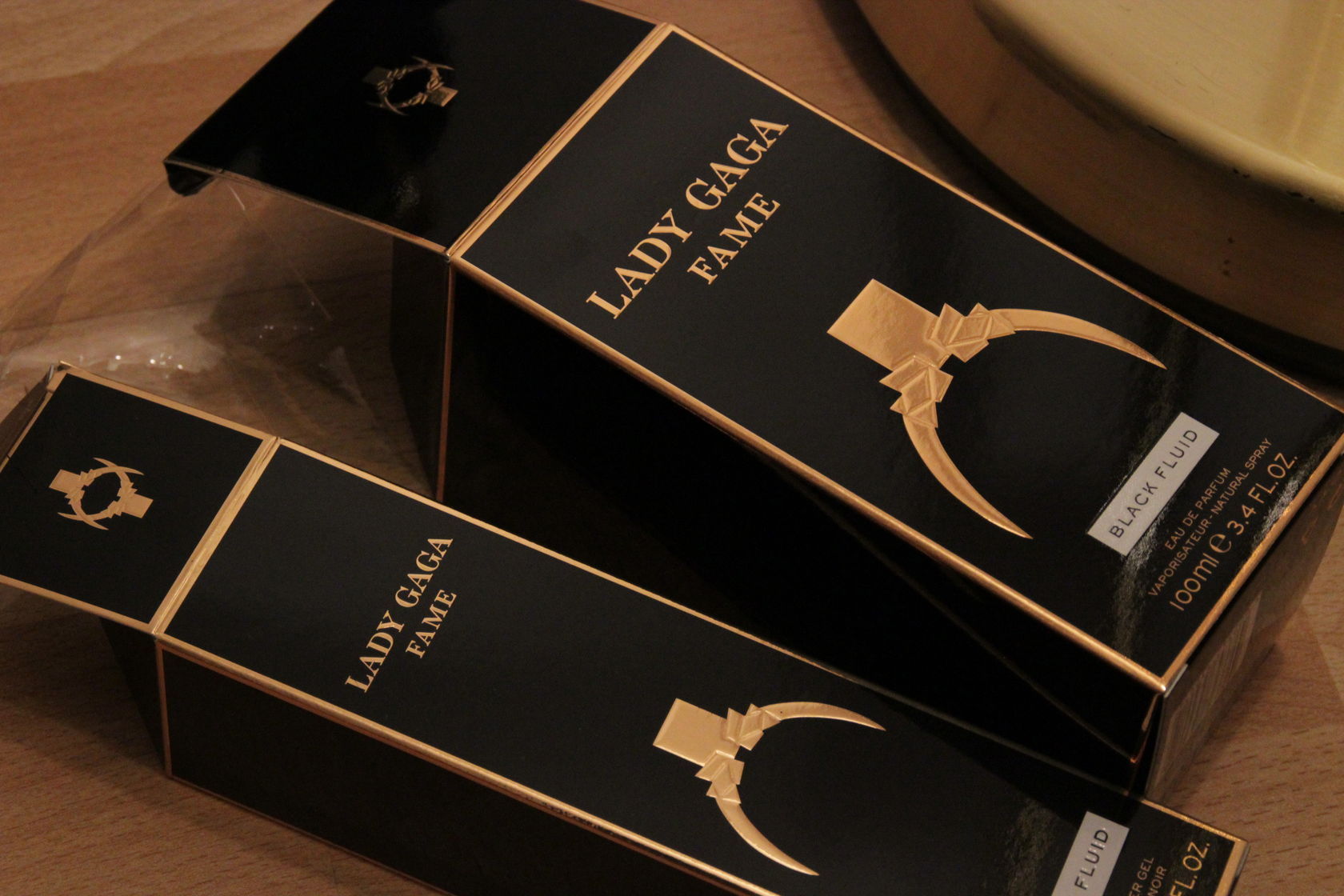 Composition: Belladonna, Honey, Saffron, Apricot Nectar, Tiger Orchid, arabic Jasmine,
Available from 17th September everywhere.
Thanks so much to the Lady Gaga Fragrance Team for this perfume!
Ps.: I really enjoyed writing a perfume review. It's probably different to what a real review should look like. Then again it's very personal. And these are all my associations. I think the hardest thing to do is describe a scent. We all perceive differently and I think perfumes smell slightly different on our skins.
Scent is one of our strongest senses, stronger than visuals, because a scent can create something visual.
Would you like me to do more reviews with "when I close my eyes I see"?
Love Lois xxx