I think today was the last day of summer. It was a hot day, 22°C. After being tortured over the tracking field for twelve minutes (Damn you Cooper! Damn you Cooper Test!) I enjoyed the day sunbathing on my balcony, sucking up all the natural vitamin D from what were probably the last summer sun rays.
Someone asked me to blog about my summer essentials.
Here is what I think.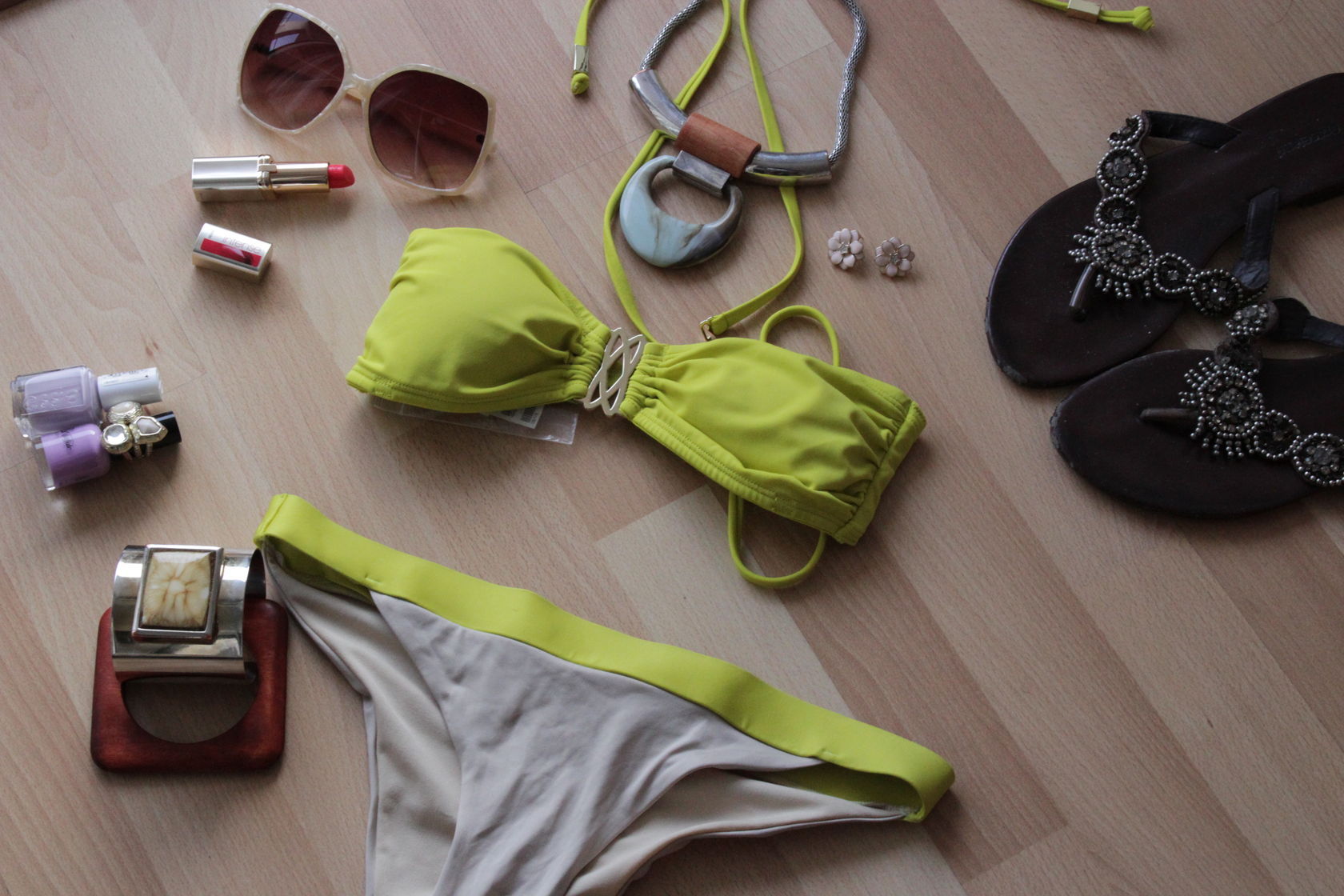 Bikini H&M – Sunnies H&M – Flip Flops Deichmann – Accessories H&M – Earrings Primark – Lipstick – Nail Polish Essie, Manhattan x Buffalo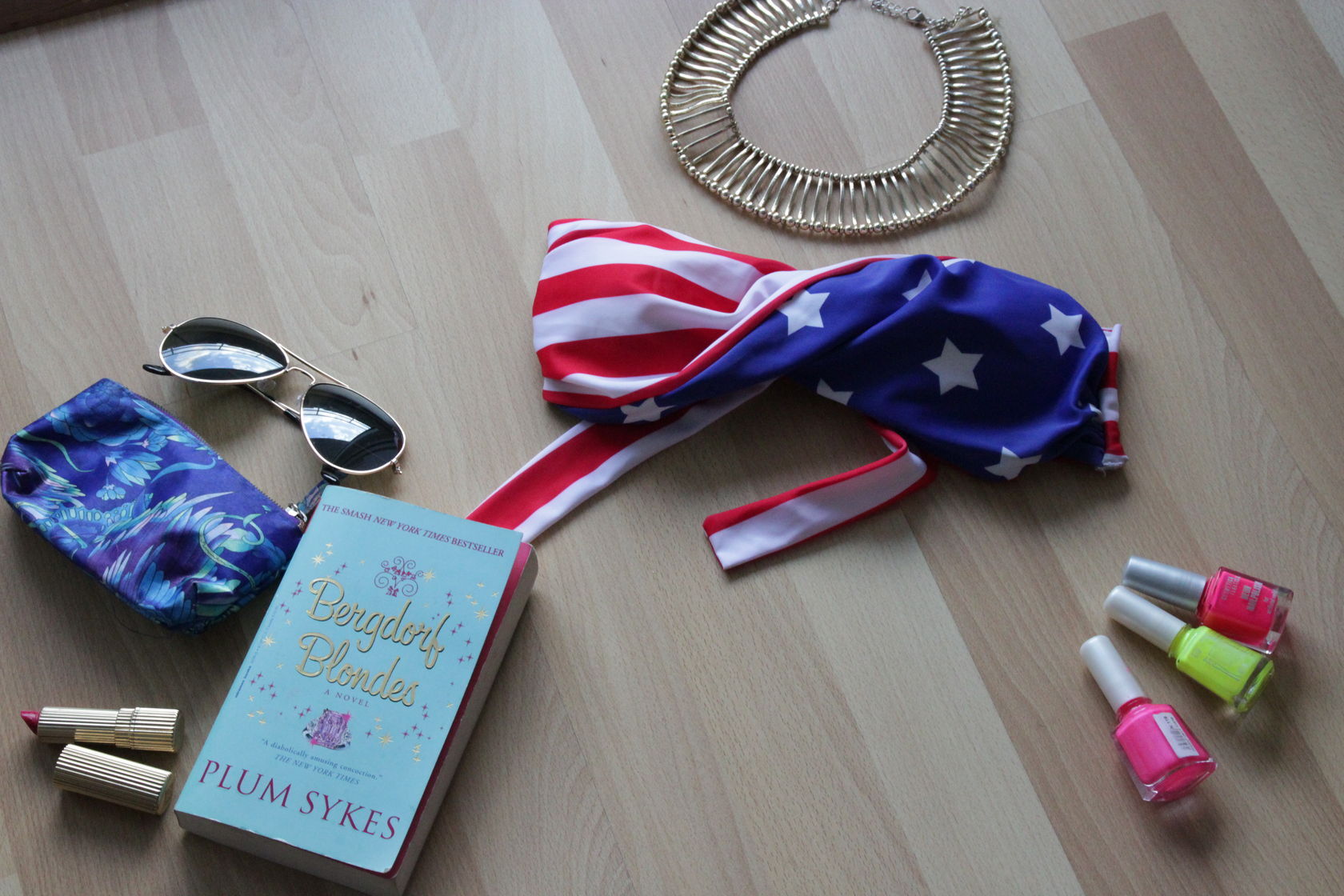 Bikini thanks to Kimstore.se – Necklace H&M – Polishes My Italy trip findings – Book Plum Sykes: Bergdorf Blondes (So funny!) – Lipstick Mary Kay – Mini Purse H&M – Sunnies Italy trip findings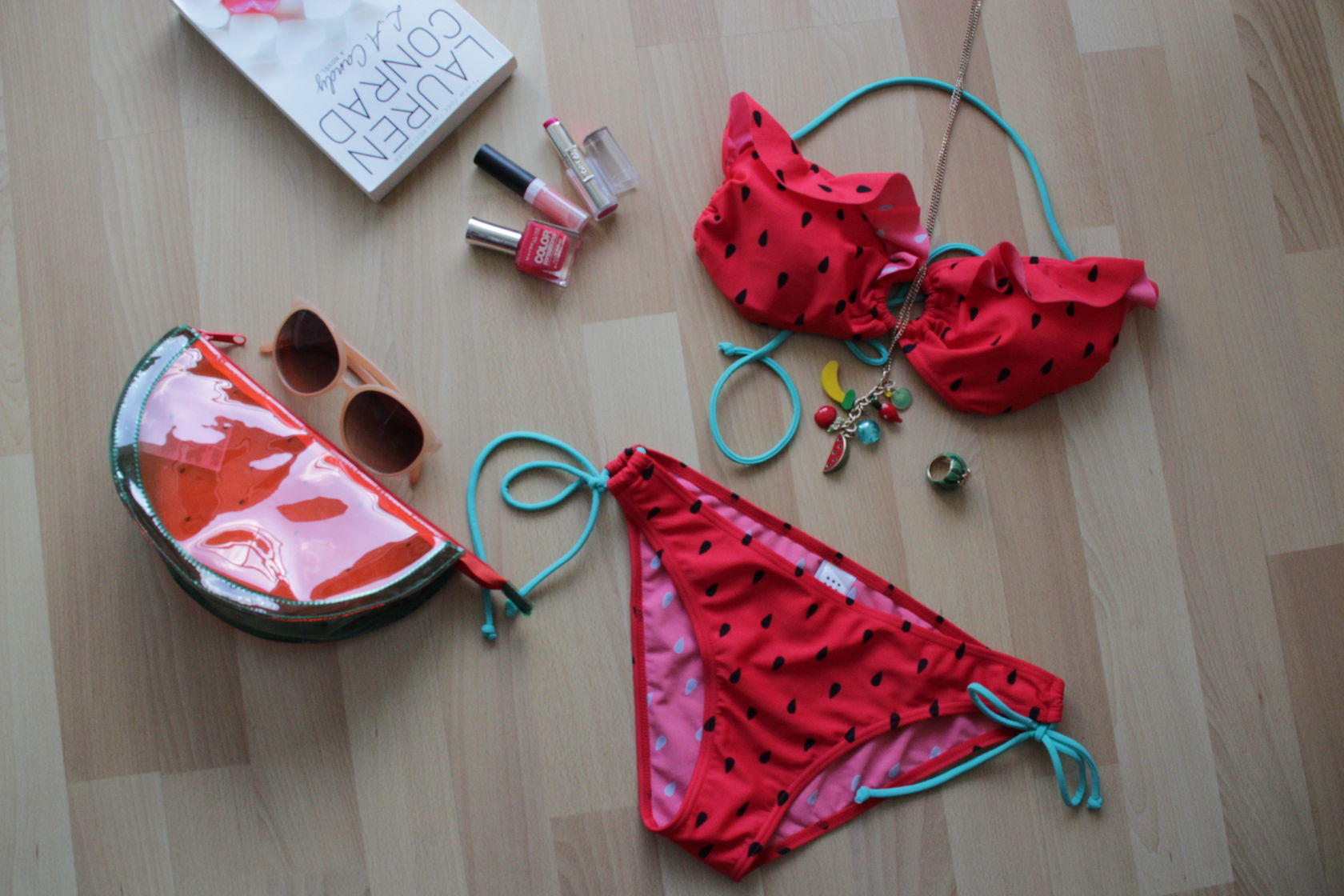 Bikini thanks to Six – Necklace and Ring thanks to Six – Sunnies H&M – Book Lauren Conrad: L.A. Candy – Nail Polish Maybelline Jade – Lipgloss thanks to Manhattan – Lipstick L'Oreal Paris – Melone Clutch thanks to New Yorker
What is summer without swimming? Or sunbathing? I think my summer essential is the right bikini. I've never been much of bathing suit person. And these were my perfect bikinis for this year: an elegant one, a fun one and last but not least, the cute one.
Good Night! Sleep tight 🙂
Love Lois xxx