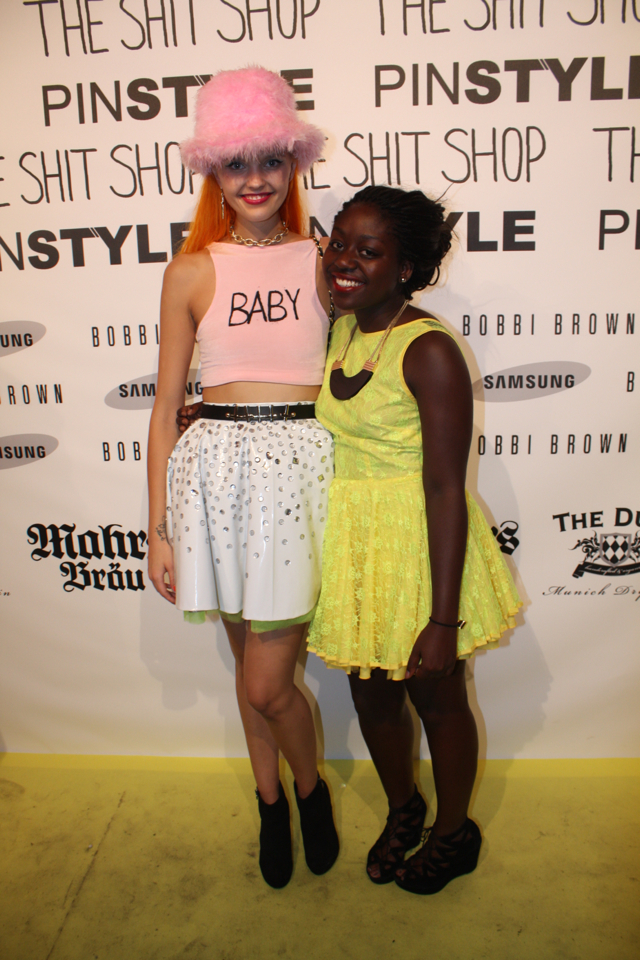 Bonnie Strange and me at her show in summer
It's probably gonna be the most exciting week for me. I feel like I'm a superagent leading a double life or something. You know: Student by day – Fashionista by night.
I'm kidding.
…Okay that's exactly how I feel. xD
I decided that this season I will only be visiting fashion week part time and the other time I will be a student extra ordinnaire and visit all my classes like a good student is supposed. Not gonna give you the whole school is important talk, but you know, it's important 🙂 And it's my final year. So it's a pretty big deal.
My schedule is crazy this year! So many off site events and parties. So much to coordinate. Unfortunately I won't be going to everything, I've selected a few things I want to see and check out, yet I still feels like a lot. Especially with school in the morning.
I'm looking forward to the G-Star Raw show, Dimitri and Dawid Tomaszweski.
I went shopping today and bought a few pieces I'm gonna wear during fashion week.
It's not like a don't have shitload amounts of clothes. (Actually I don't. But it's not like a have to run around naked..) Suddenly everything seems inadequate and the only thing satisfying my unrest is the thought of new pieces. Thank God it's sale season, otherwise this would have turned out a little
costly.
Guess what? I've already been to a pre fashion week fashion show last night! Fashion week has begun!!
Now I'm getting ready for fashion week – last minute preparations, off to classes and then to the official tent for the first time this season! Here we go…
Keep you posted! xxxo
Laterzzz! <3
Love Lois xxx