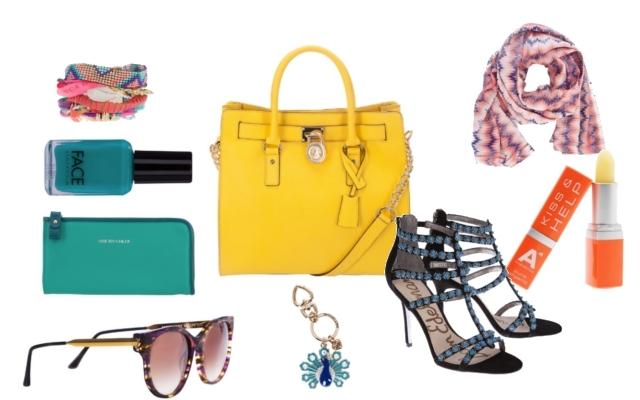 It's been a while since I posted a wishlist and right now I'm really longing for this Hamilton bag from Michael by Michael Kors. Ah wouldn't it be nice to be able to say "I'm packing my Hamilton bag for the holidays.." end of this month? Although I'm not so sure if that's such a good idea. My Hamilton bag in Callela, amongst reckless Abiturienten…?
Maybe just to my next fabulous event. And in style of "What's in my Bag with Luxodo.com" here's what you'll find:
1. A stack of bracelets from Hipanema
2. Nail polish from Face Stockholm. Always got a bottle of polish in my bag. I don't know why, I just do haha.
3. A wallet from Chloé
4. Sunnies from Thierry Lasry
5. A cute key holder by Juicy Couture
6. The Missoni scarf
7. A4 Kiss&Help Lipbalm to keep my lips from drying out leaving them with a kissable look
and finally
8. High heels by Sam Edelmann. YES HIGH HEELS in my bag. I go to events in flats, change into high heels and as soon I leave I'm back in my flats. How else am I supposed to survive hours in heels? I'm such a cheat I know! But pretending I'm opening up my bag to you before the event, you can bet a milli you'll find heels in my bag.

Here's the look I imagined to wear with it. I realize I haven't done a style inspiration in years..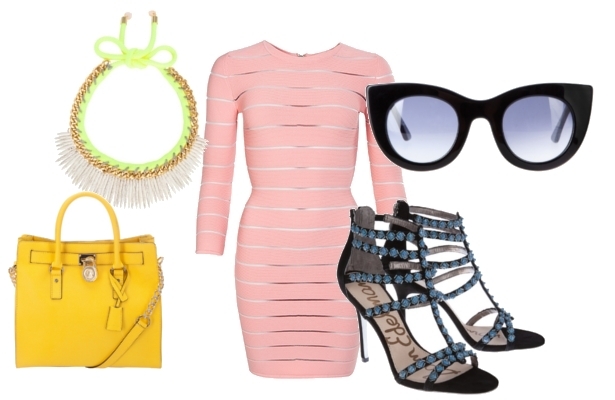 1. Fashion Nerds 2. Balmain 3. Thierry Lasry 4. Micheal Kors 5. Sam Edelmann
Pretty much in love with this simple baby pink Balmain dress and the Sam Edelmann sandals to go with it. The cat eye sunnies from Thierry Lasry are classics. And I stumbled upon this statement necklace from Fashion Nerds which is a total stunner in my eyes!
Love Lois xxx