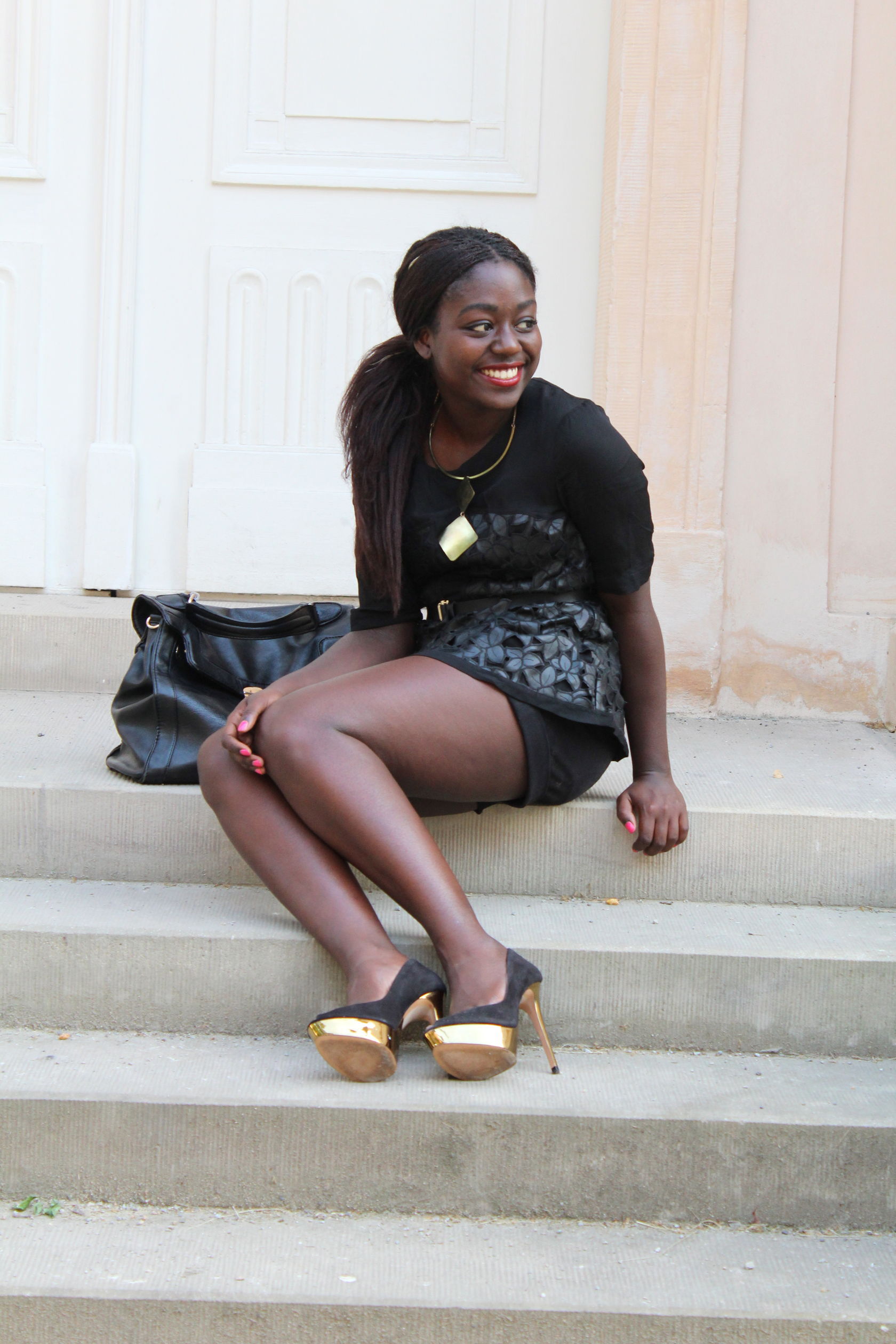 And when I thought Day 1 was going to be my busiest, I was mistaken. I didn't see many shows that day (missed 1 or 2 because of my full schedule), but had lots of events to attend and places to be at the same time. Fashion Week Day 2 in it's full blast!
All about it below.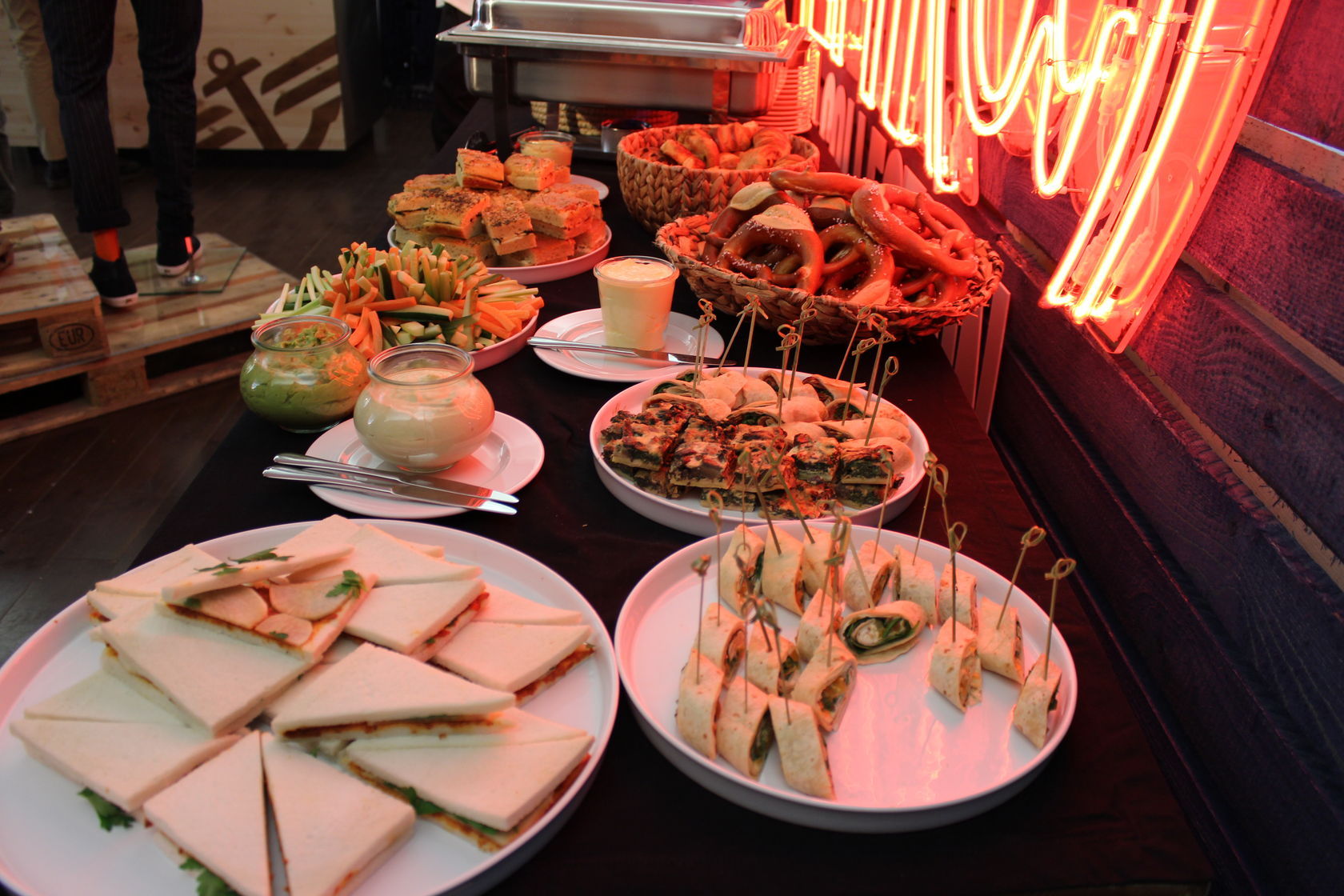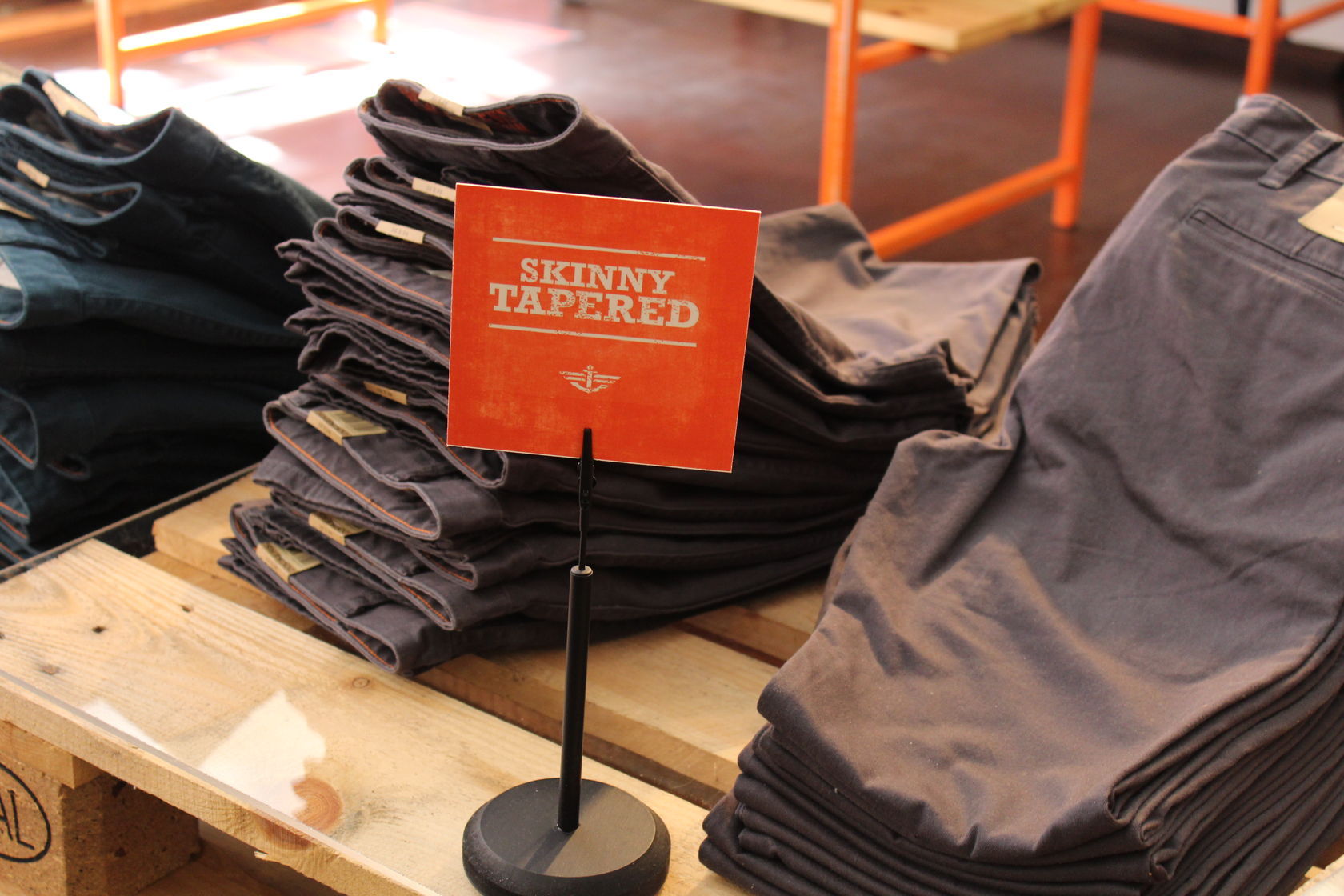 My day started with a brunch at Dockers. I was even allowed to choose a pair of pants to take home with me. Dockers is a men's wear brand so I decided to pick a pair of grey pants for my little brother.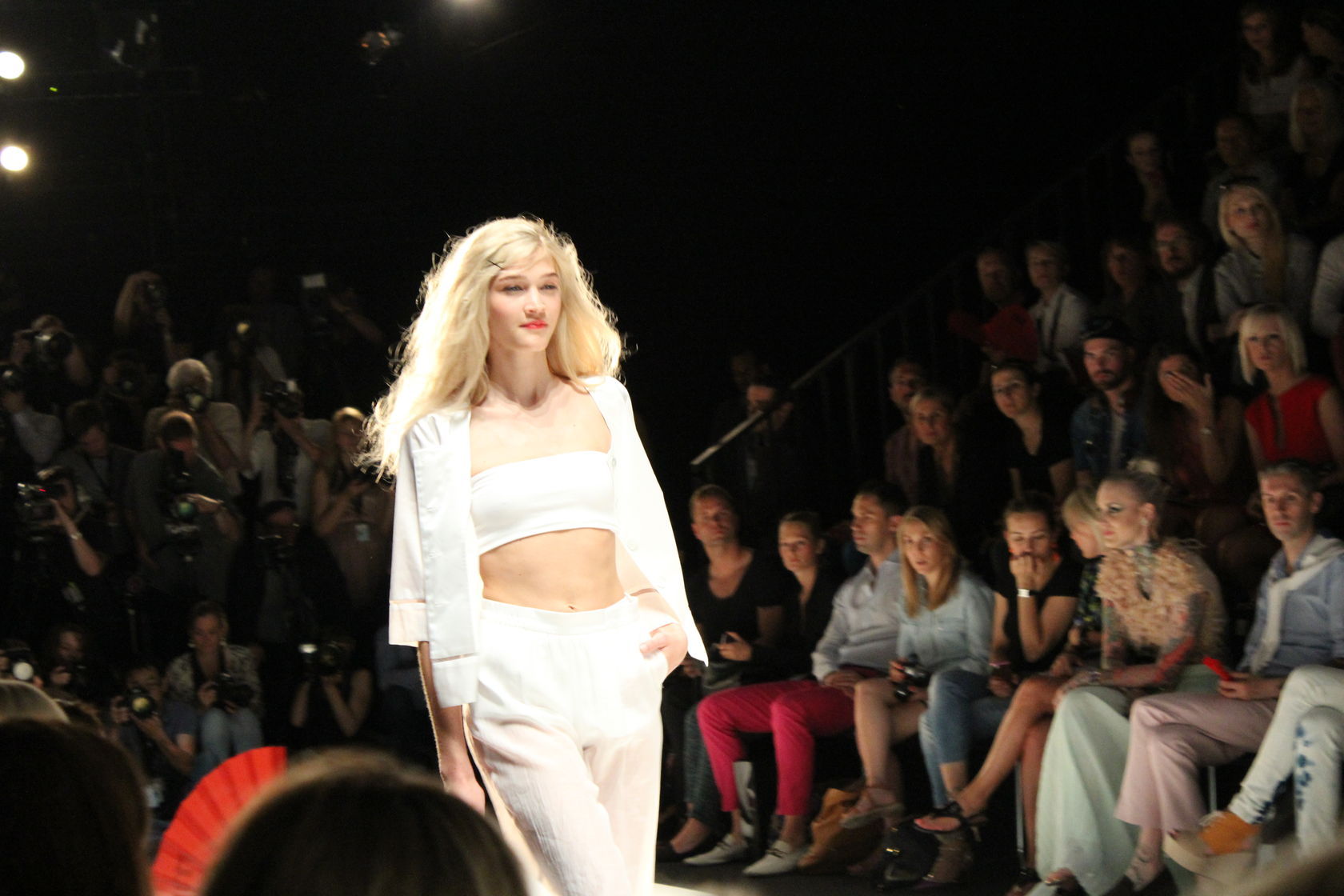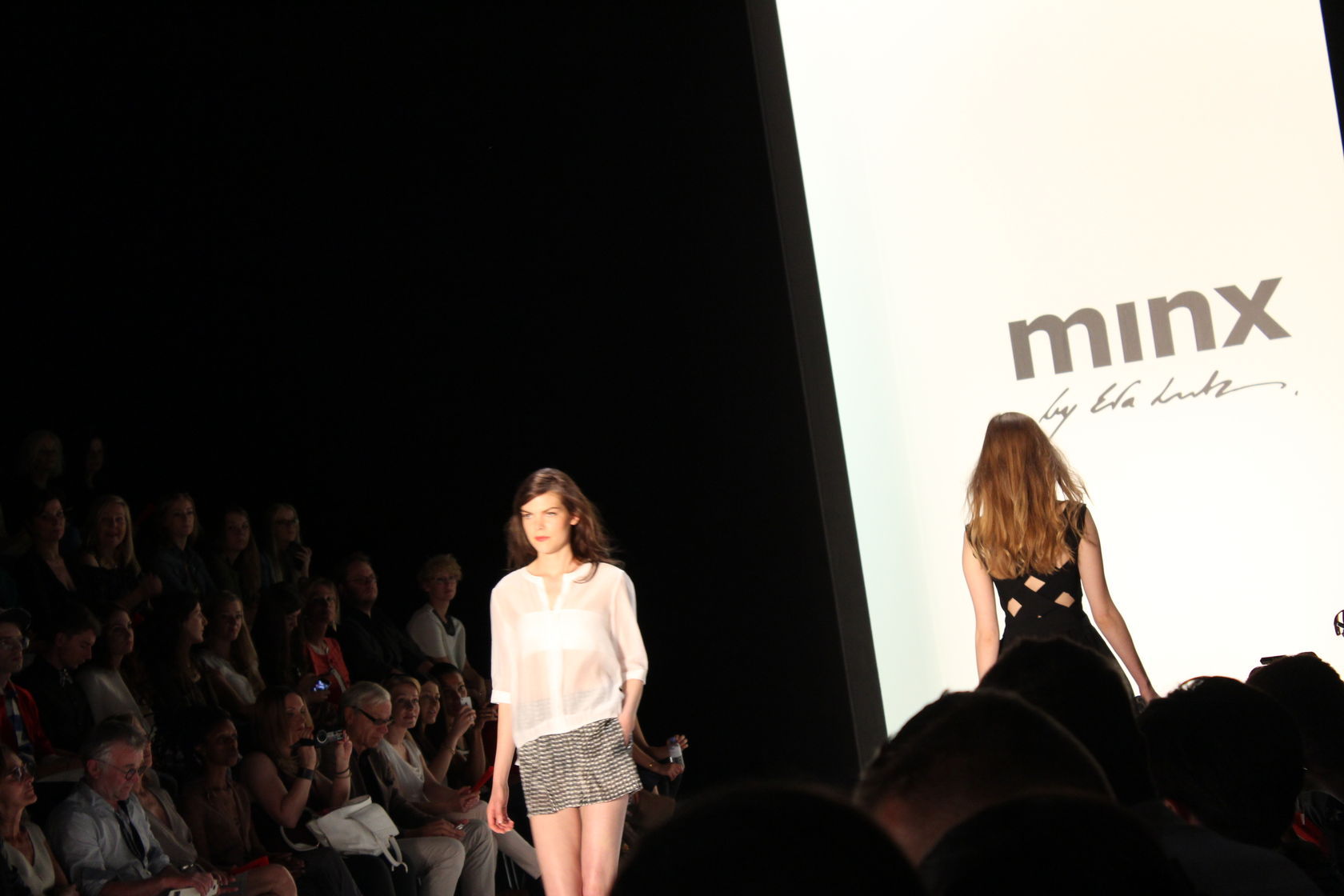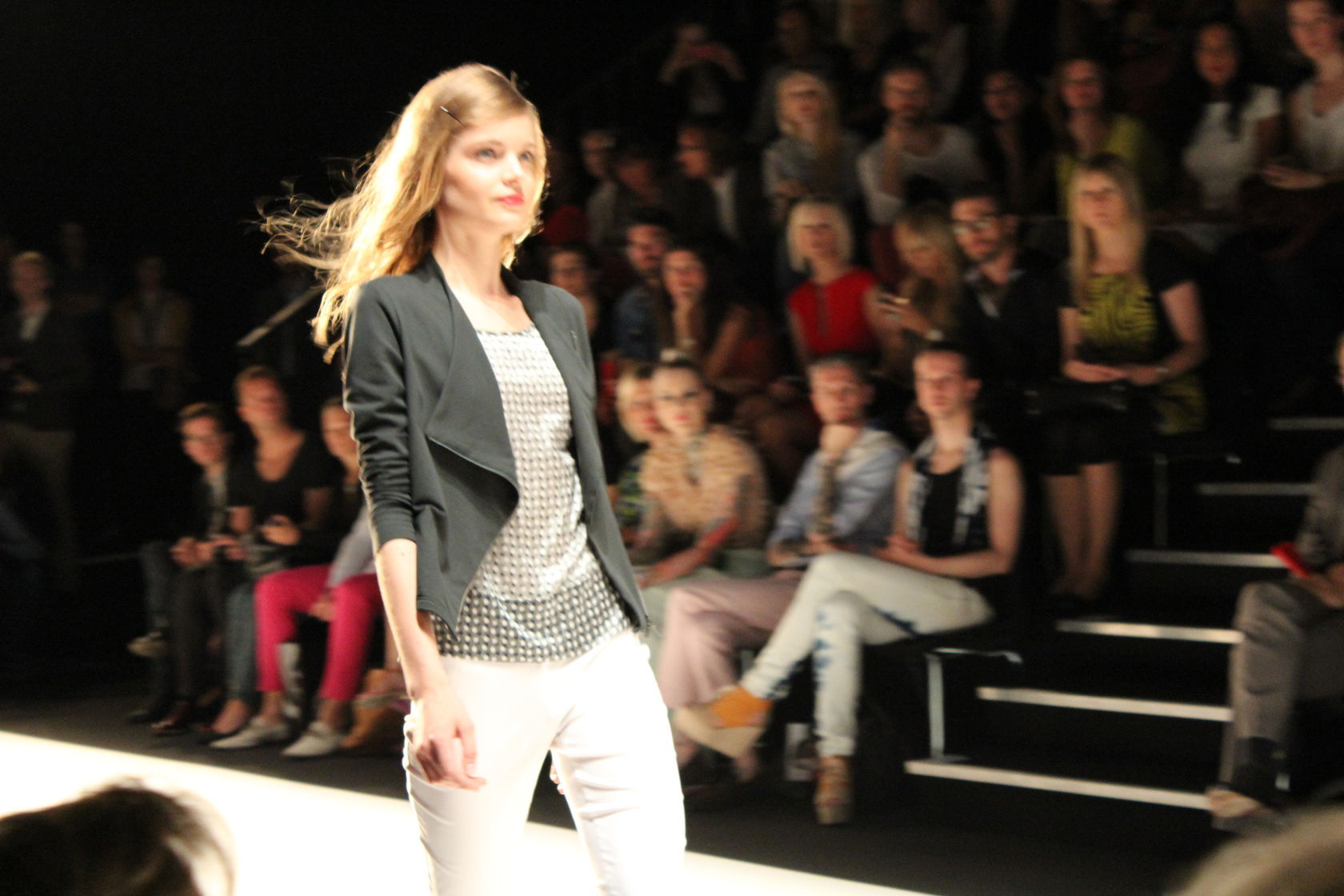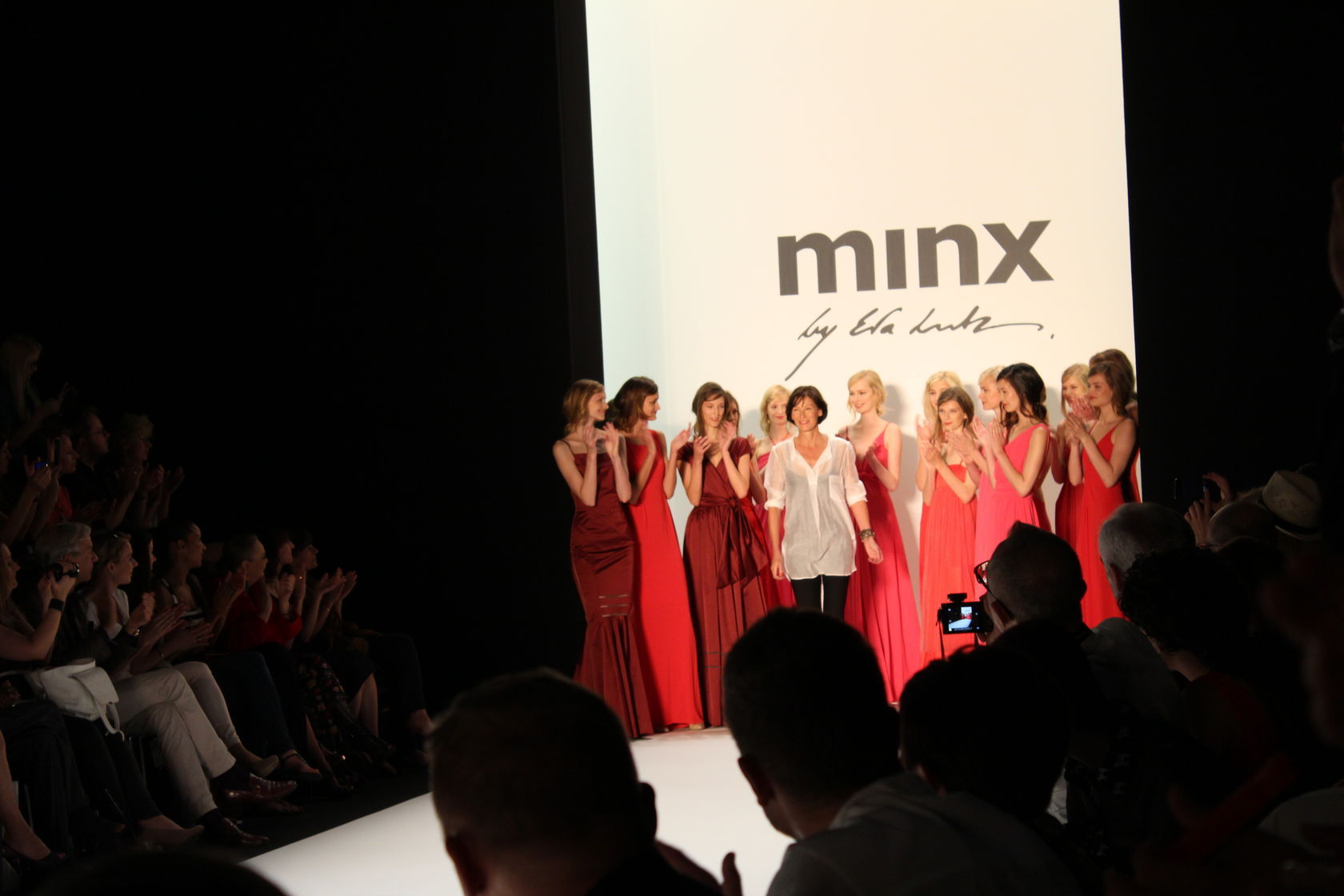 The Minx show did not especially wow me. Except for one piece I found the collection quite boring. Merely the red evening gowns were pretty, but reminded very much of what I've seen in Minx's runway shows over the past years.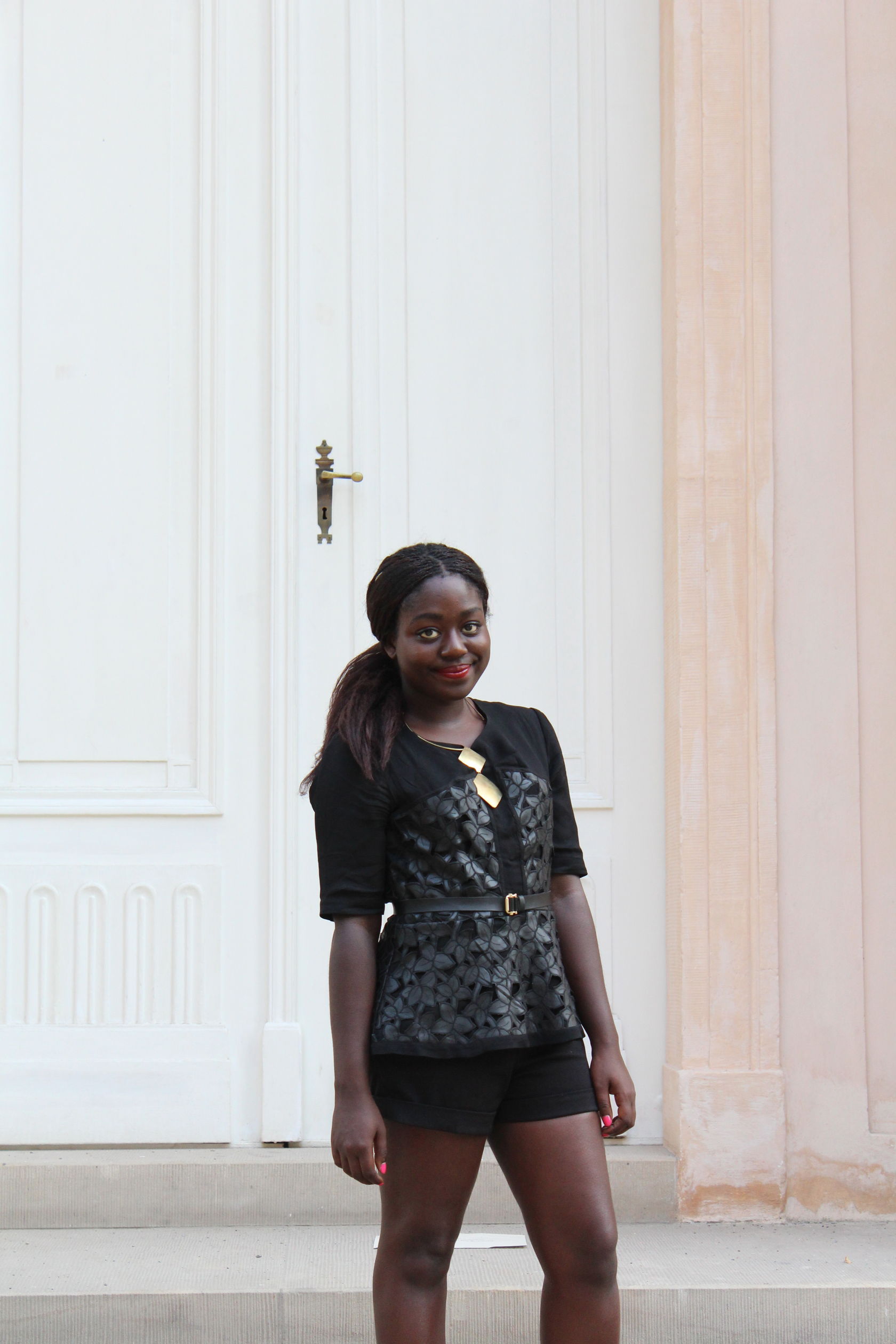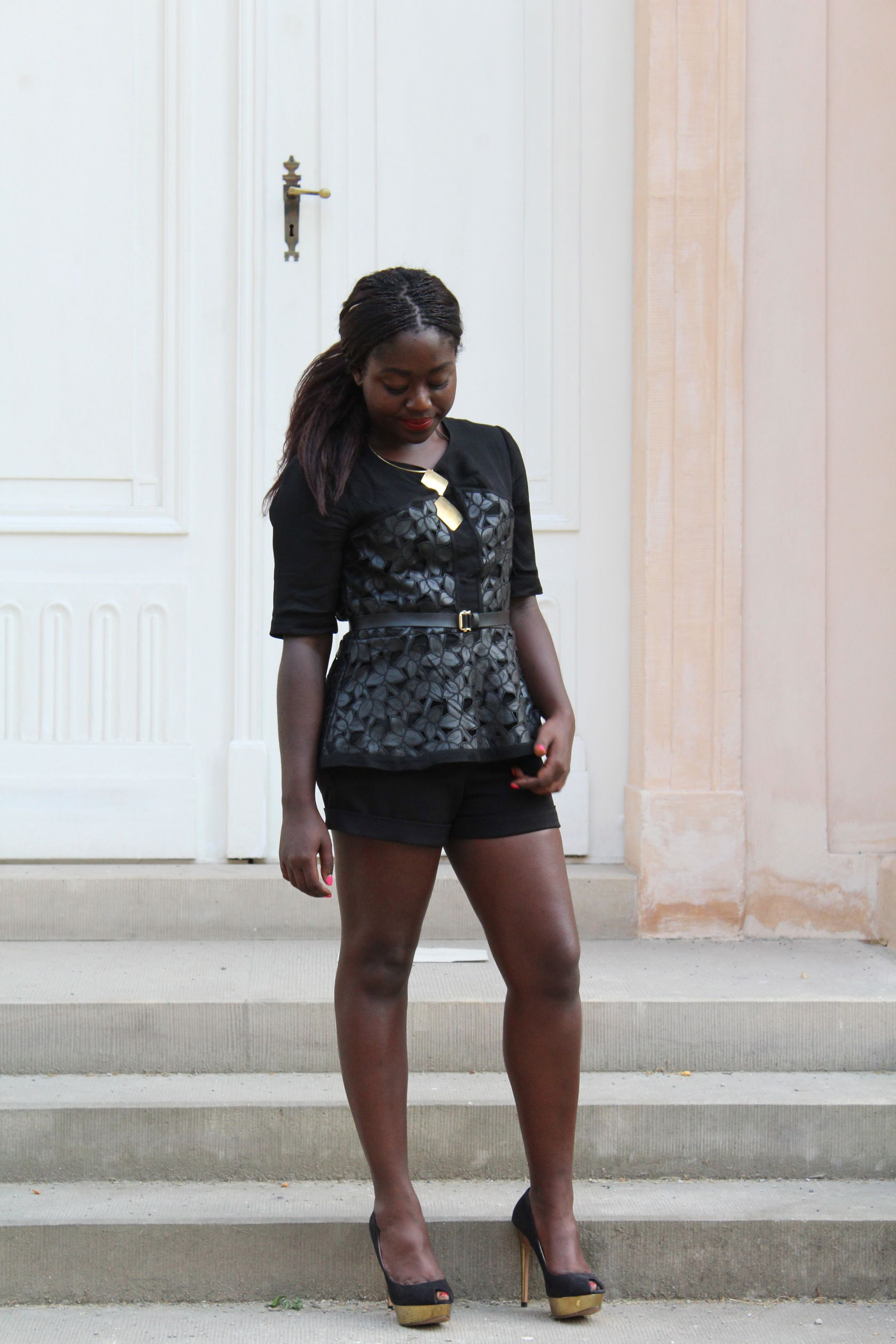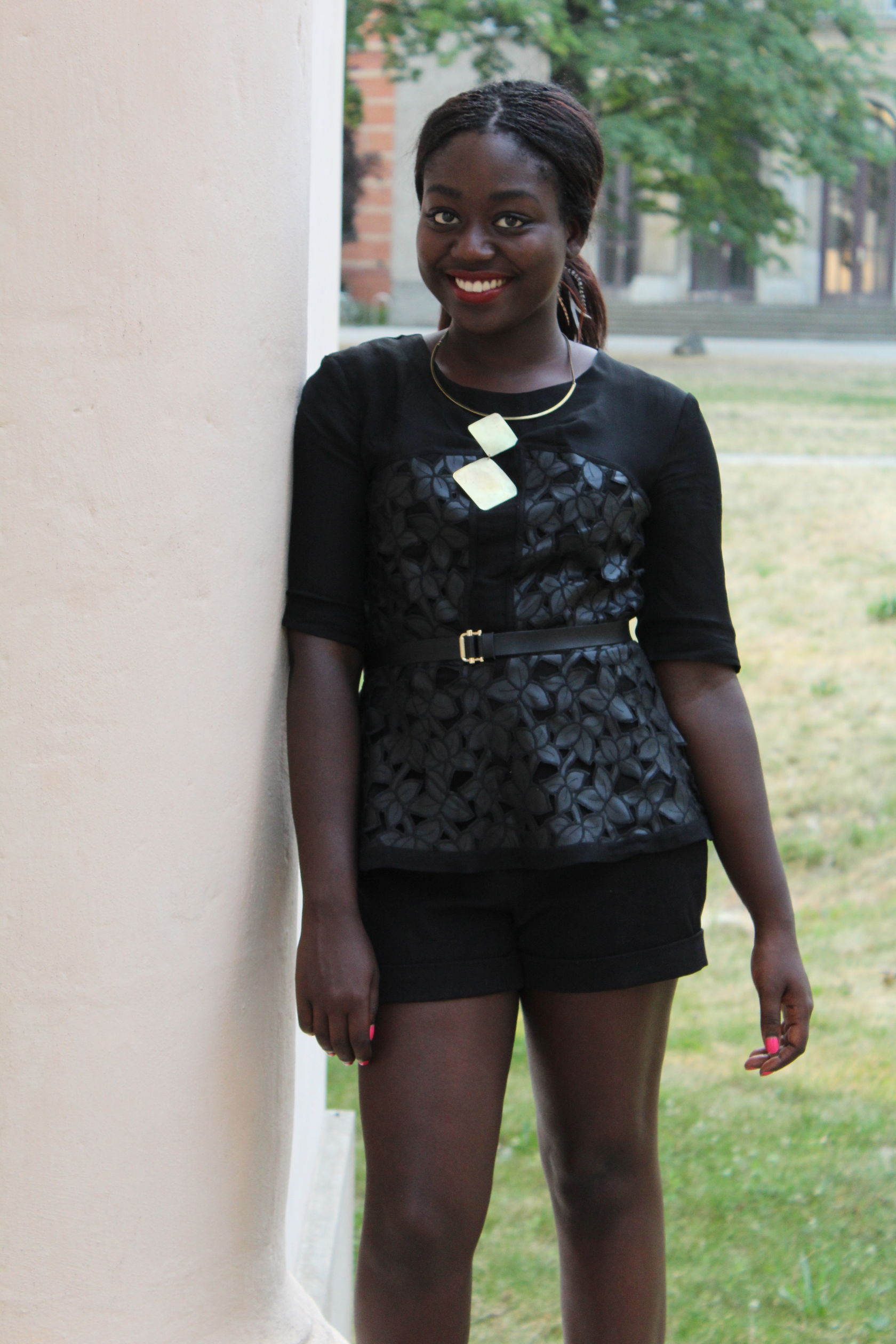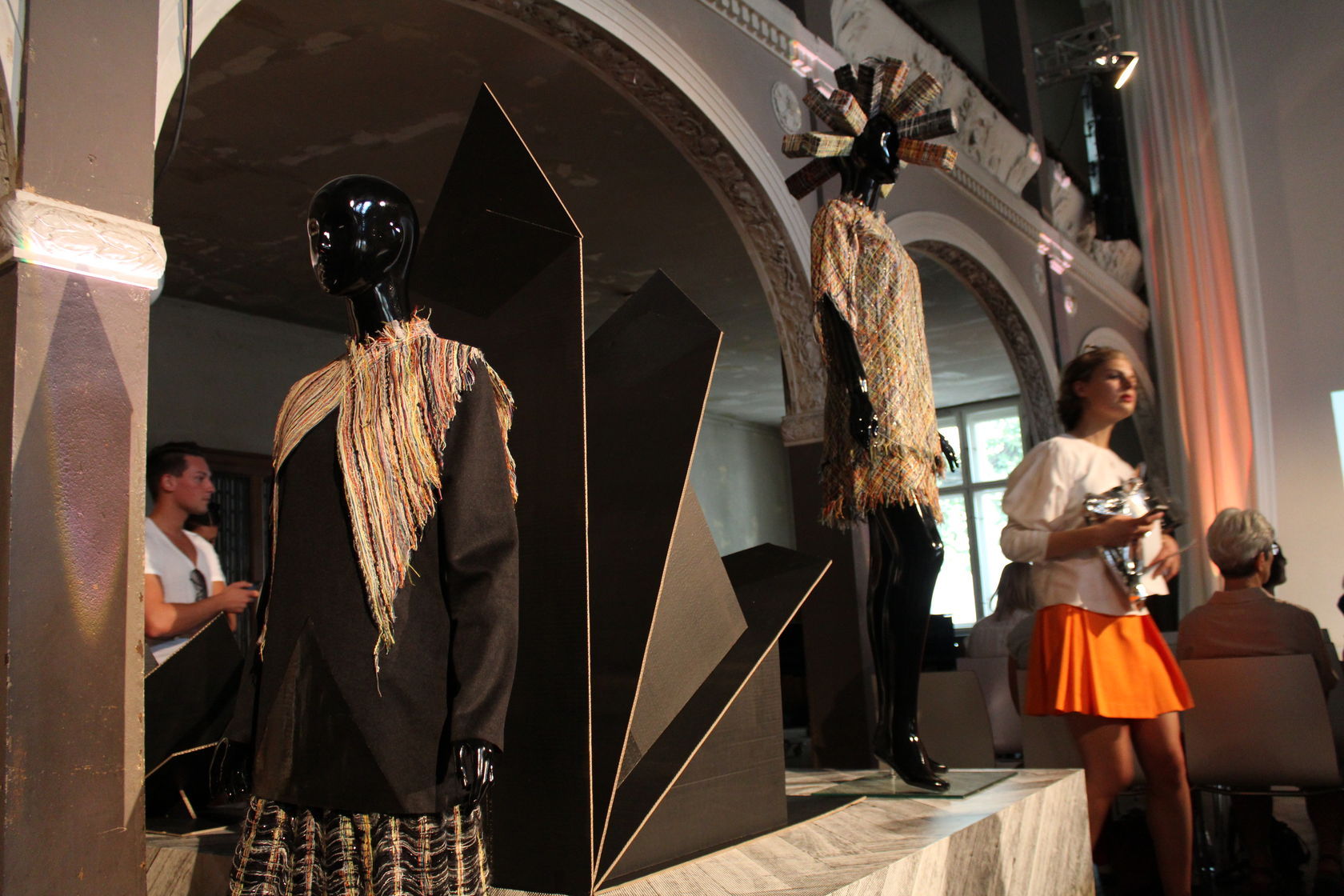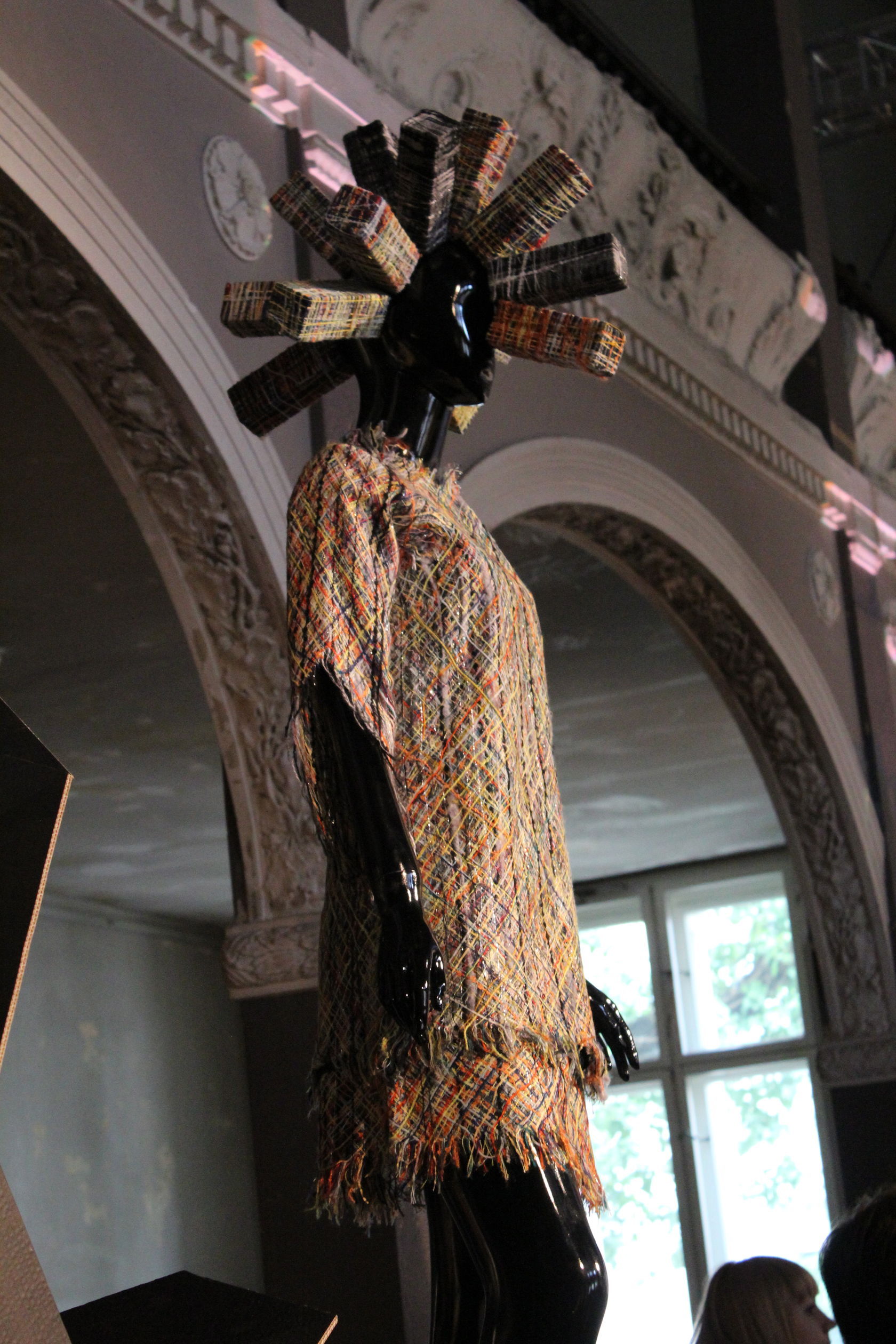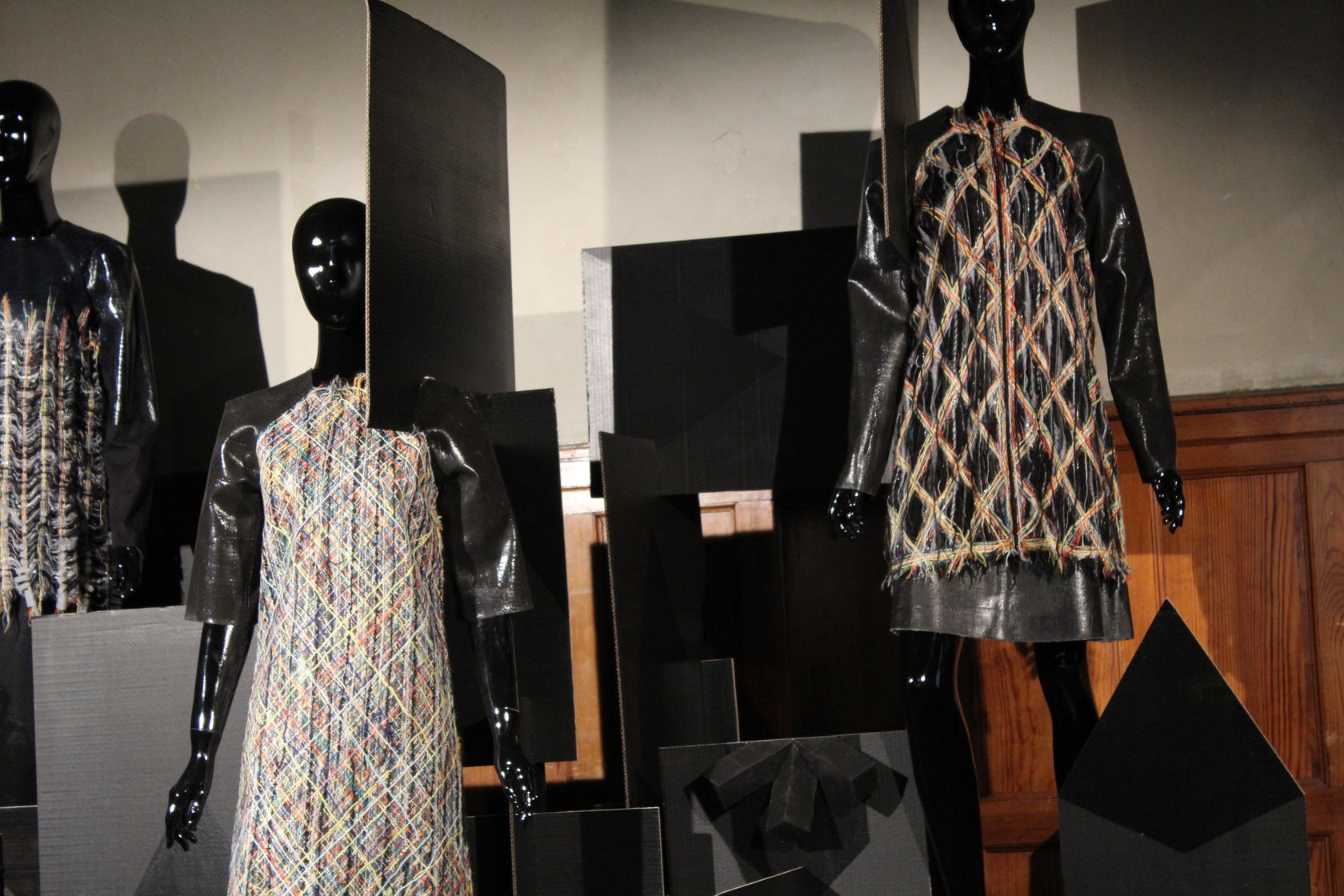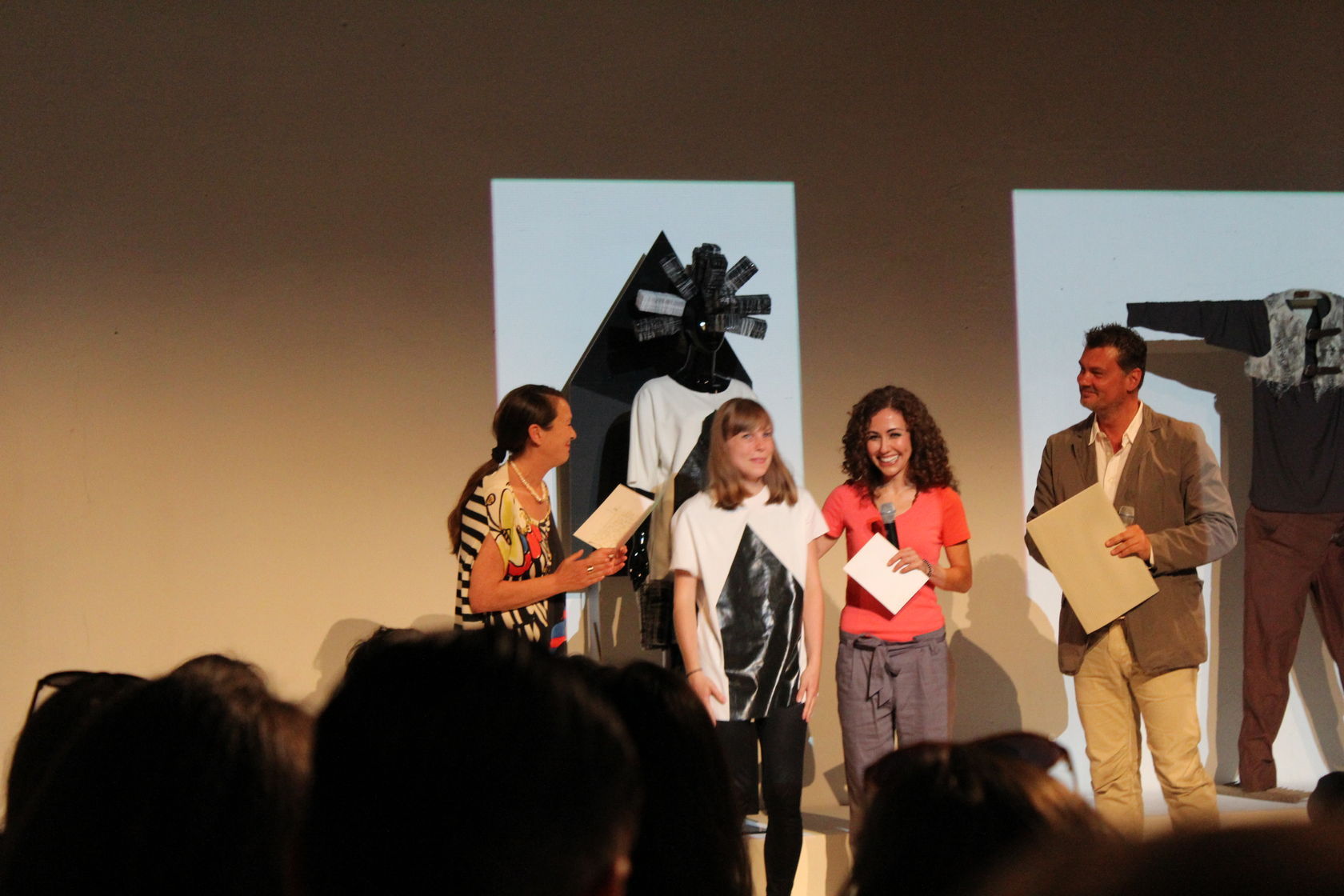 Next I headed to the Humanity in Fashion Award by Hess Natur, that took place in a wonderful setting. (January's Malaika Raiss show took place here as well, which was magic!). Unfortunately I missed the beautiful Dimitri show for this. The fashion presented here wasn't exactly my taste, but I found the winner who was chosen, was a good decision.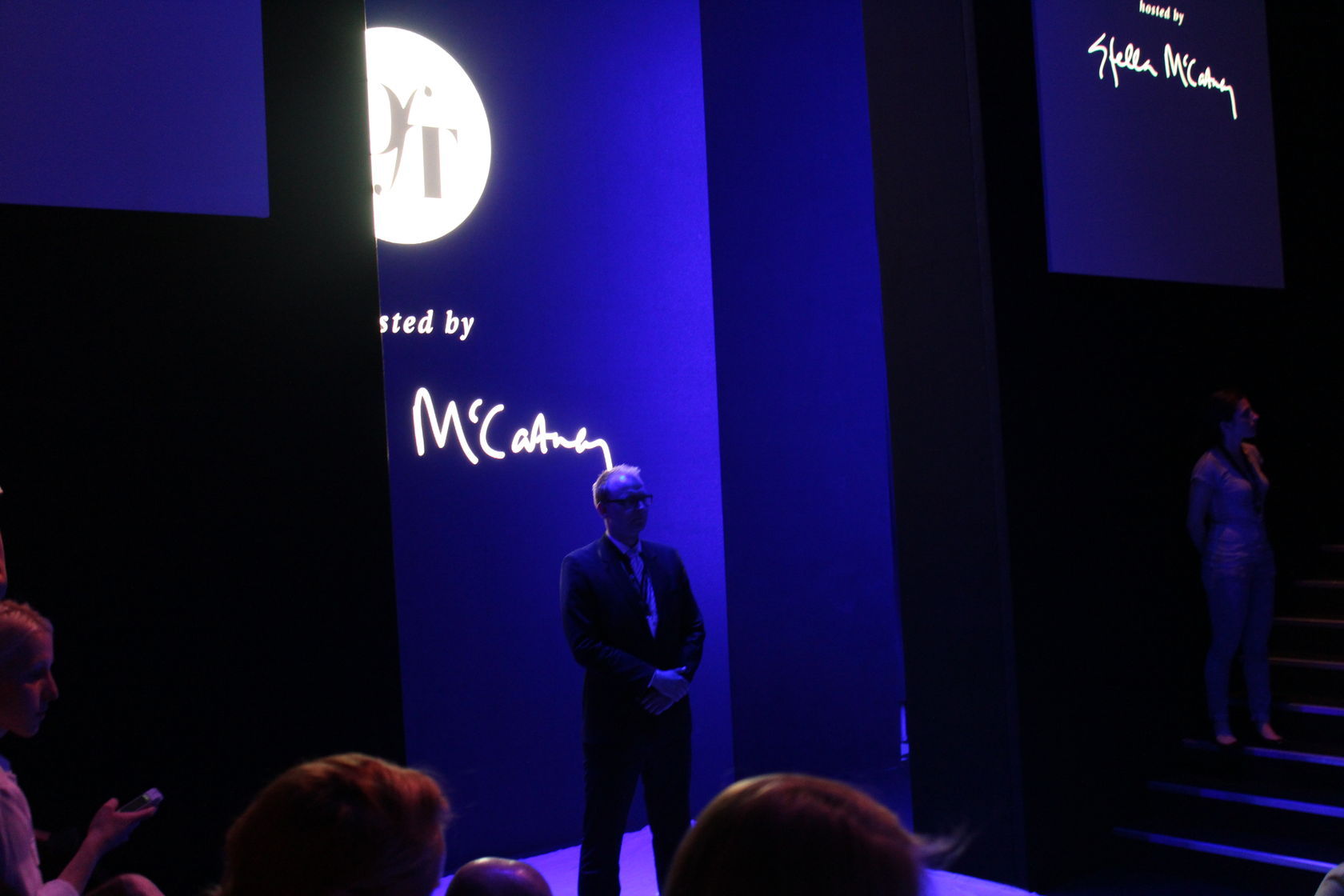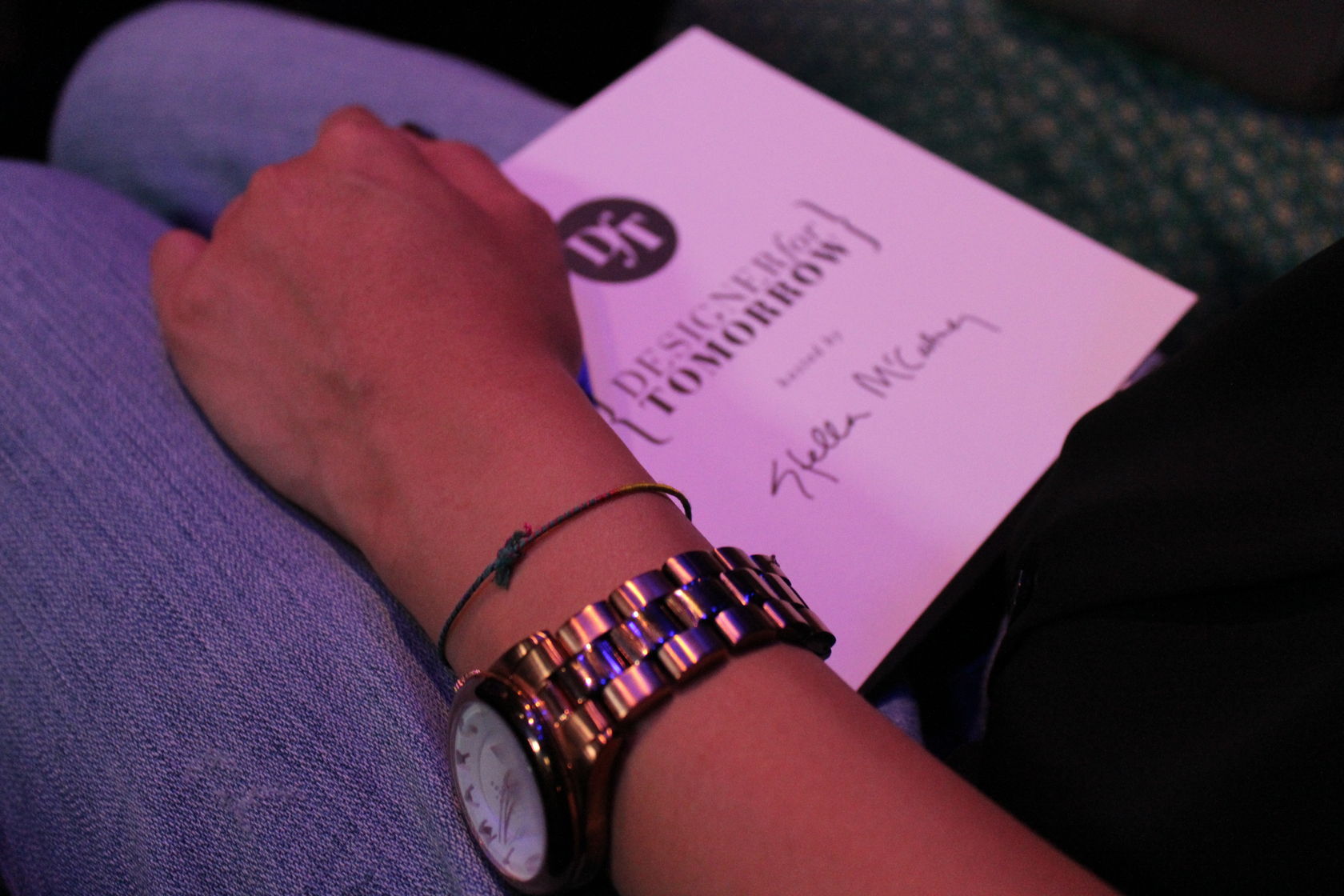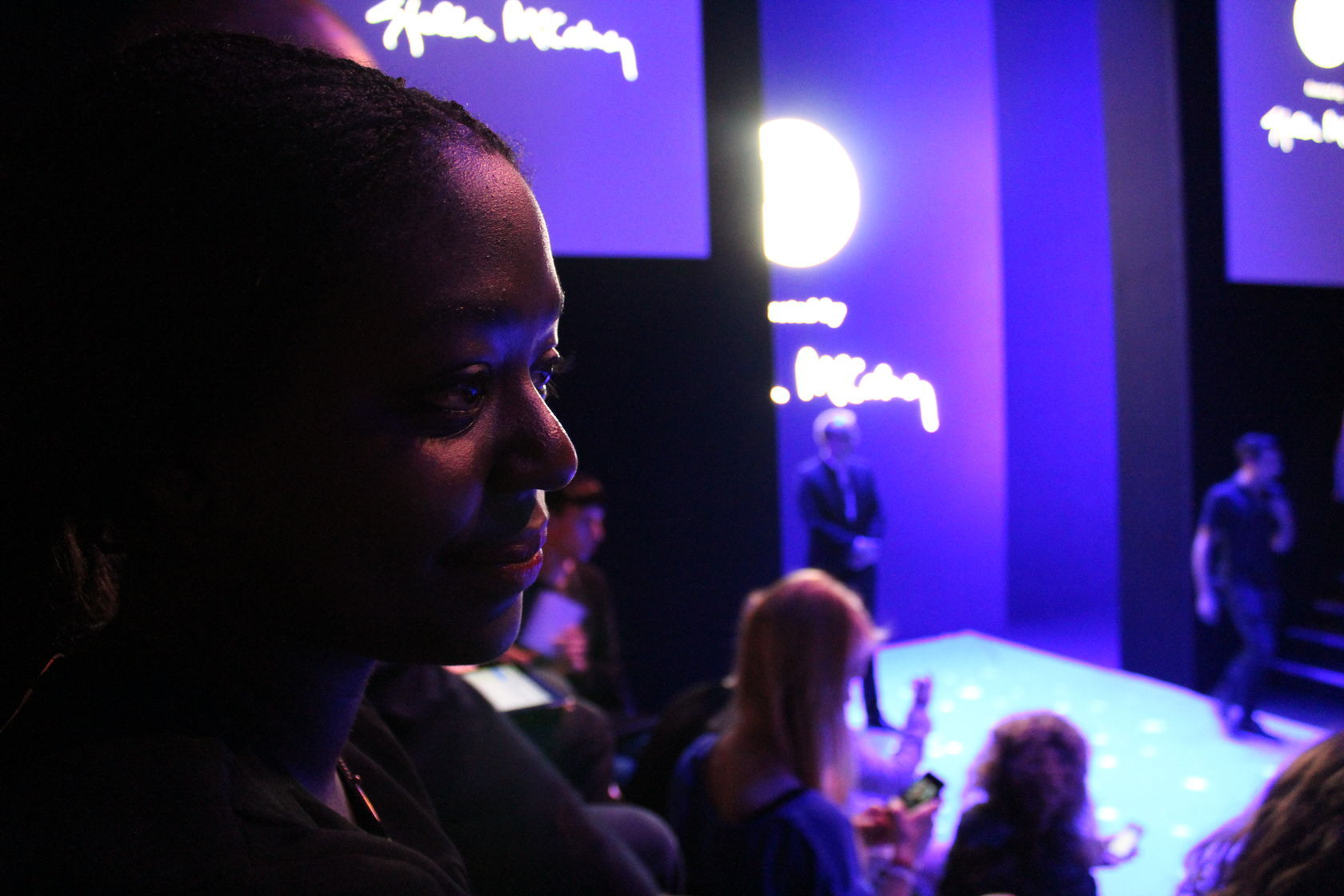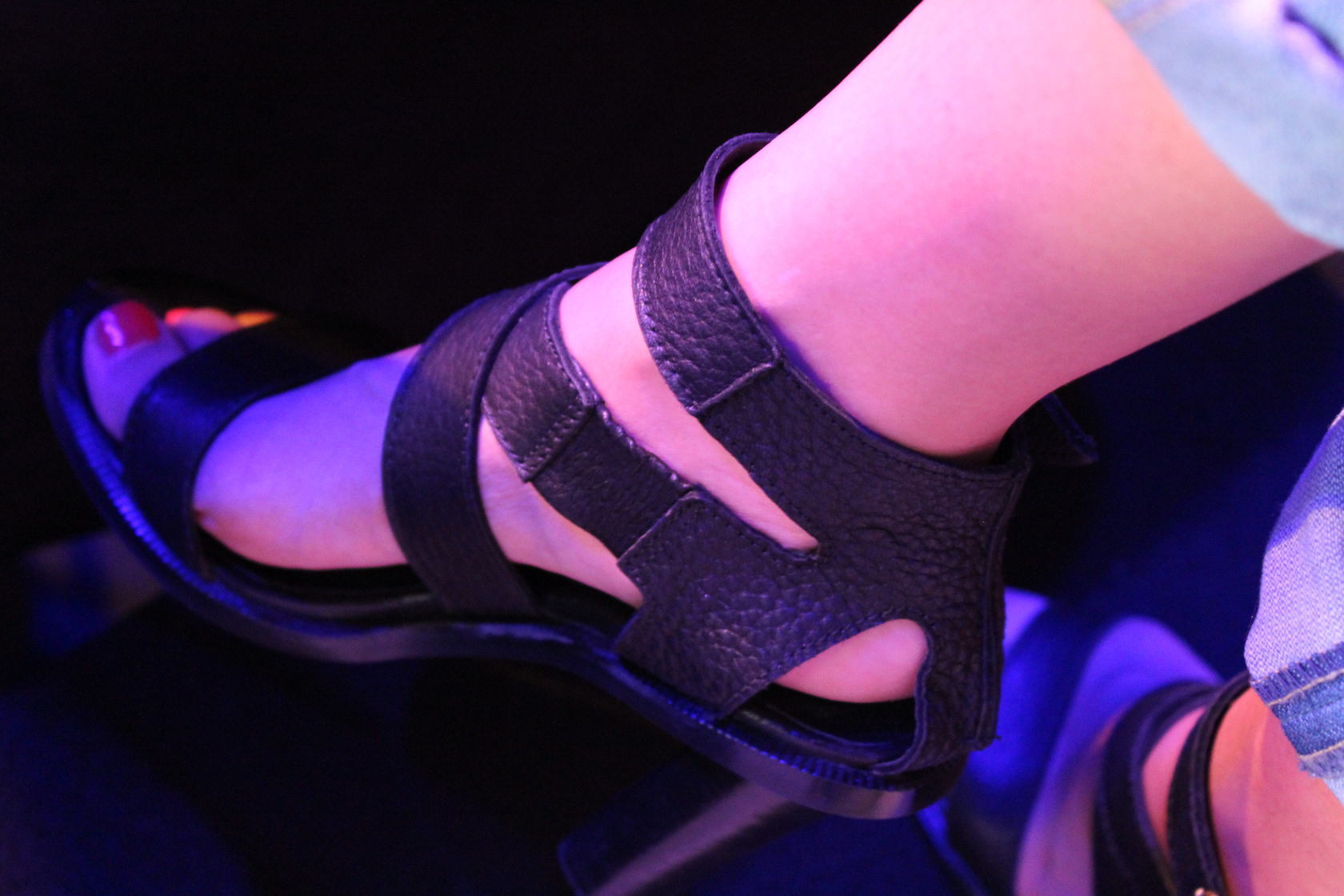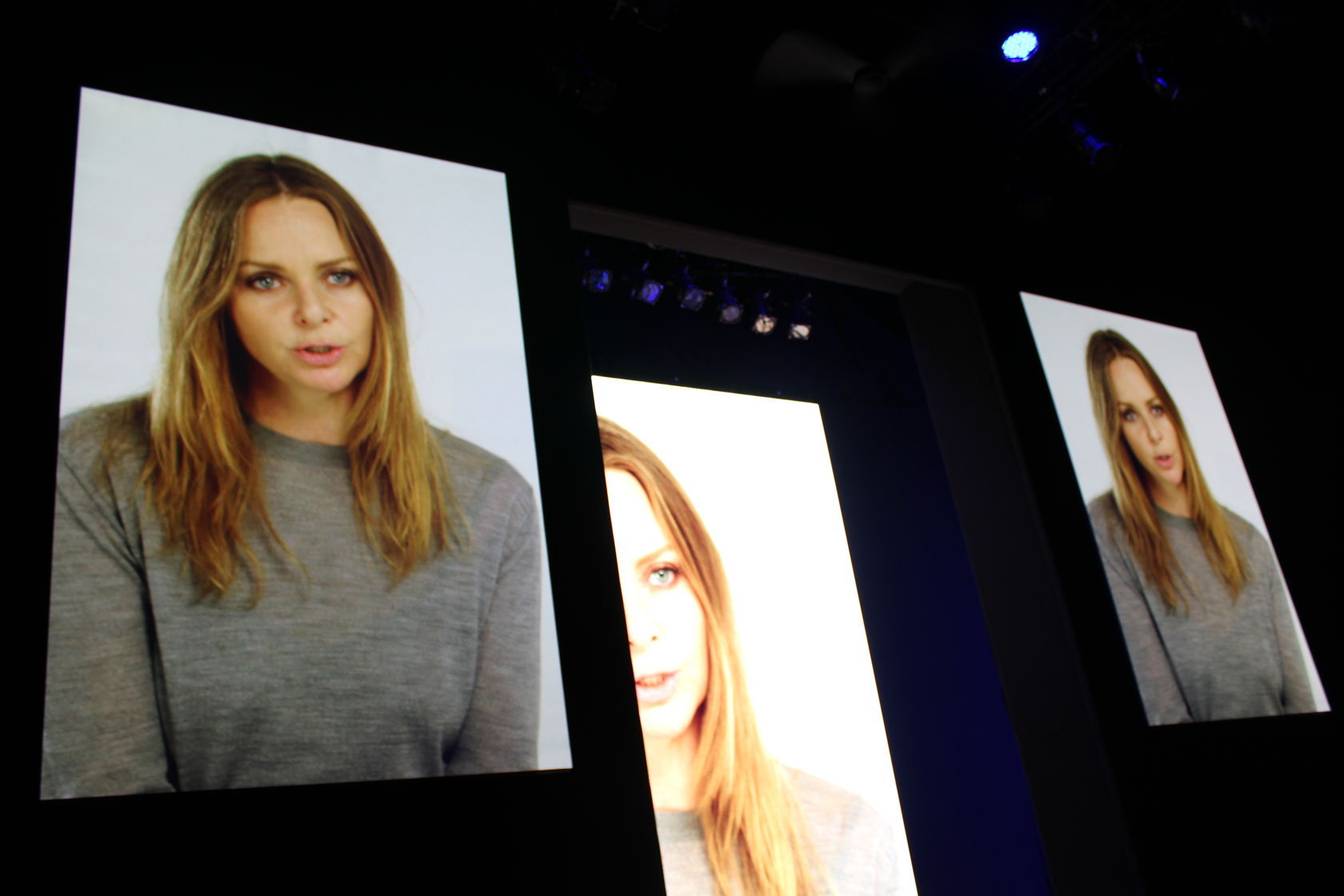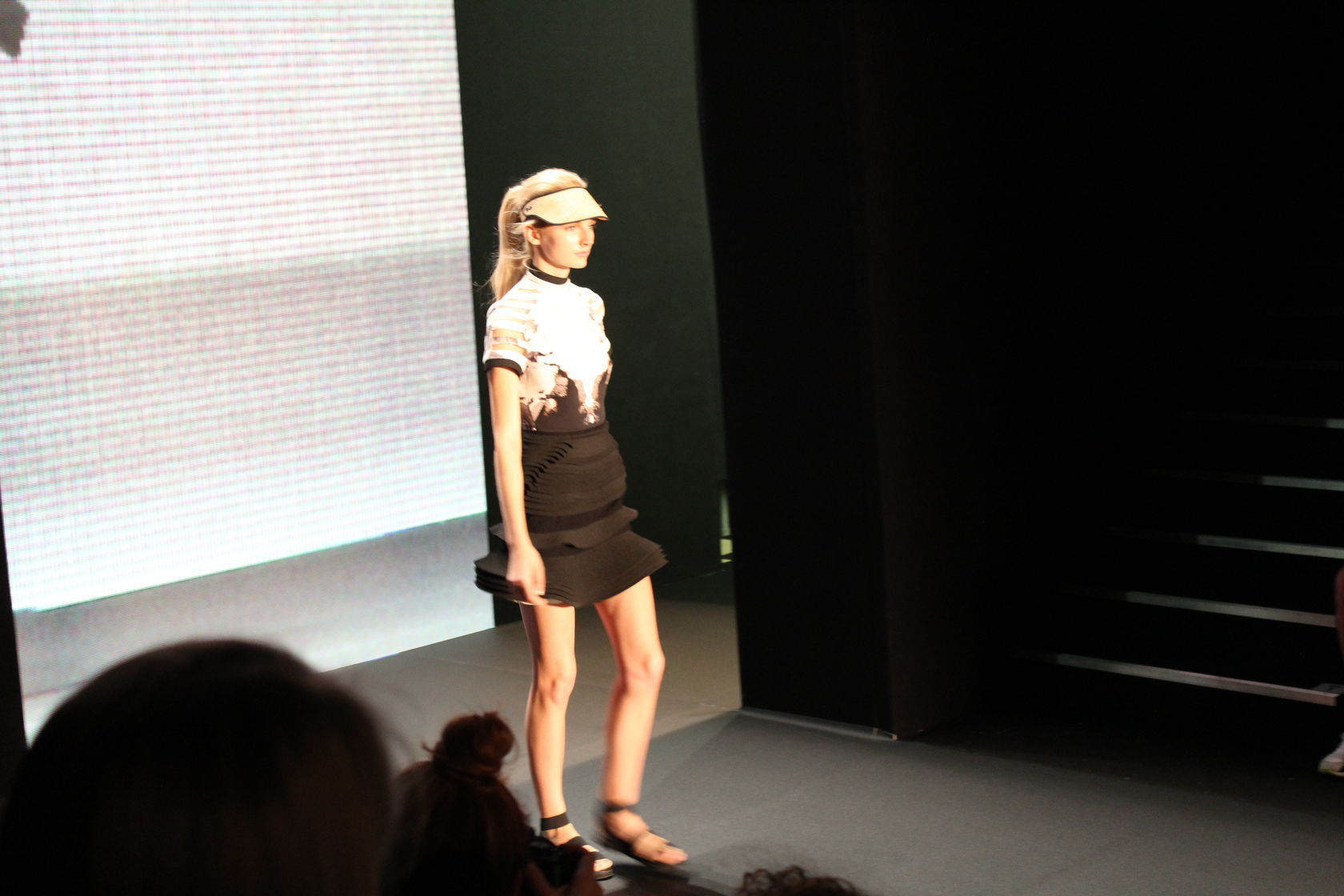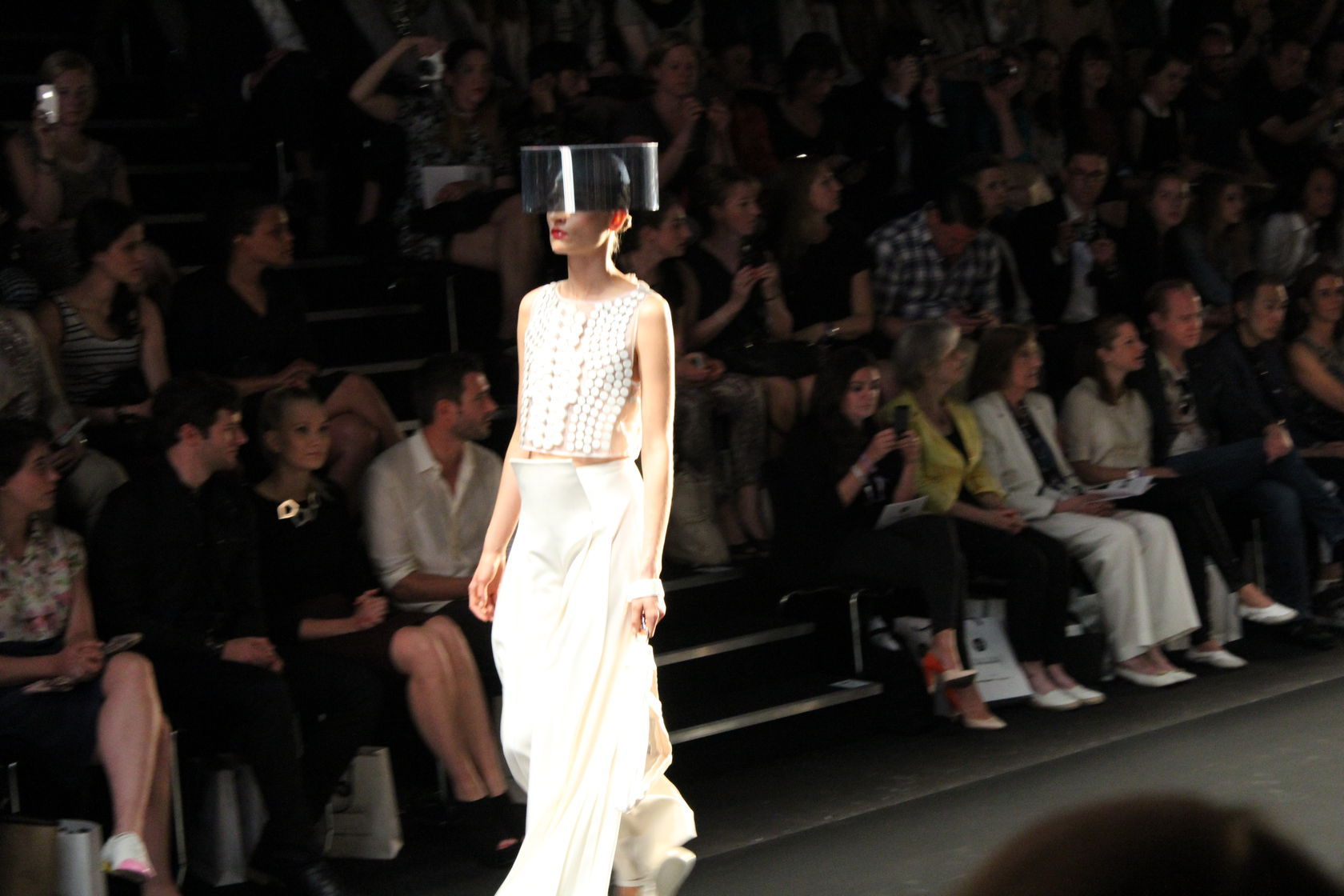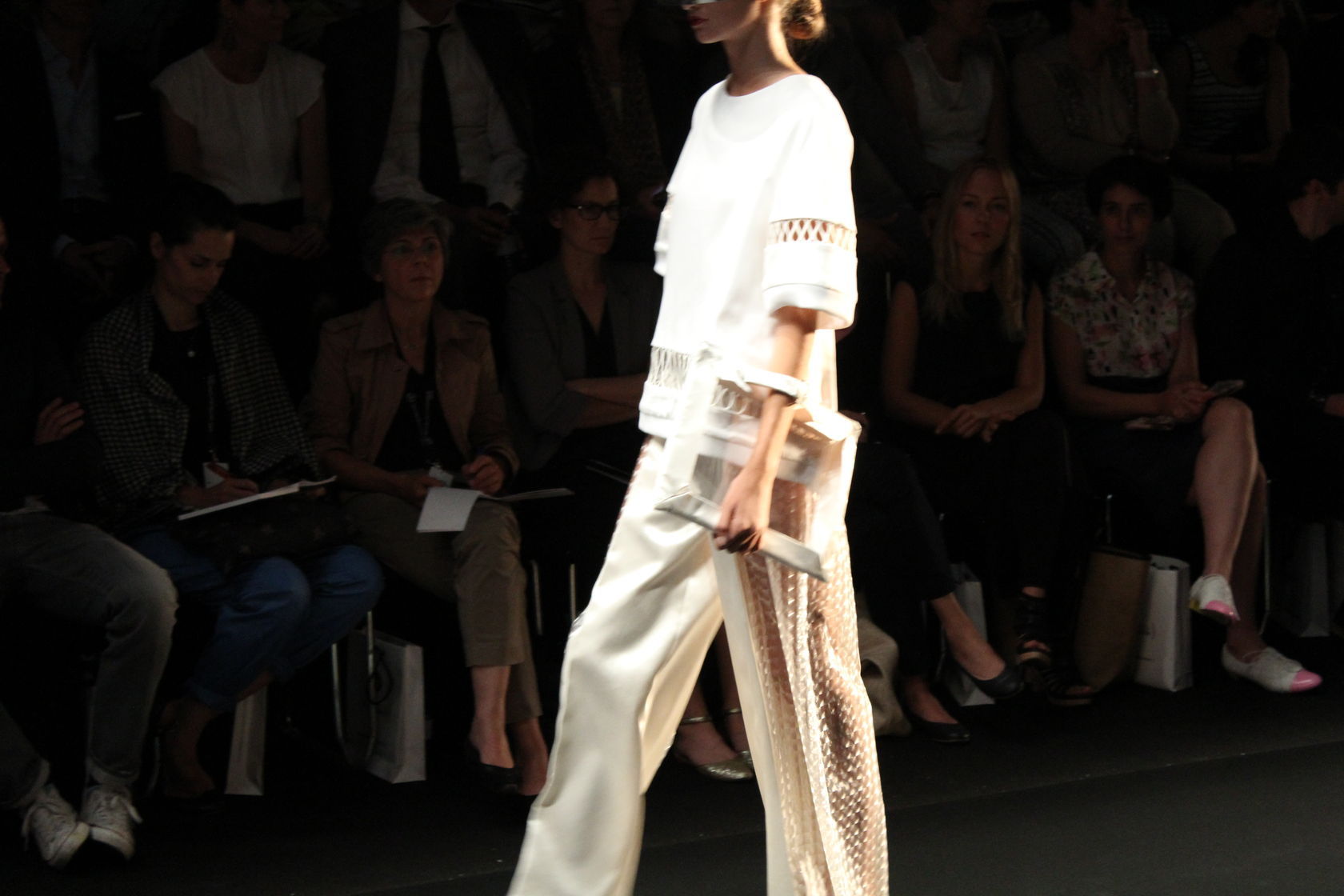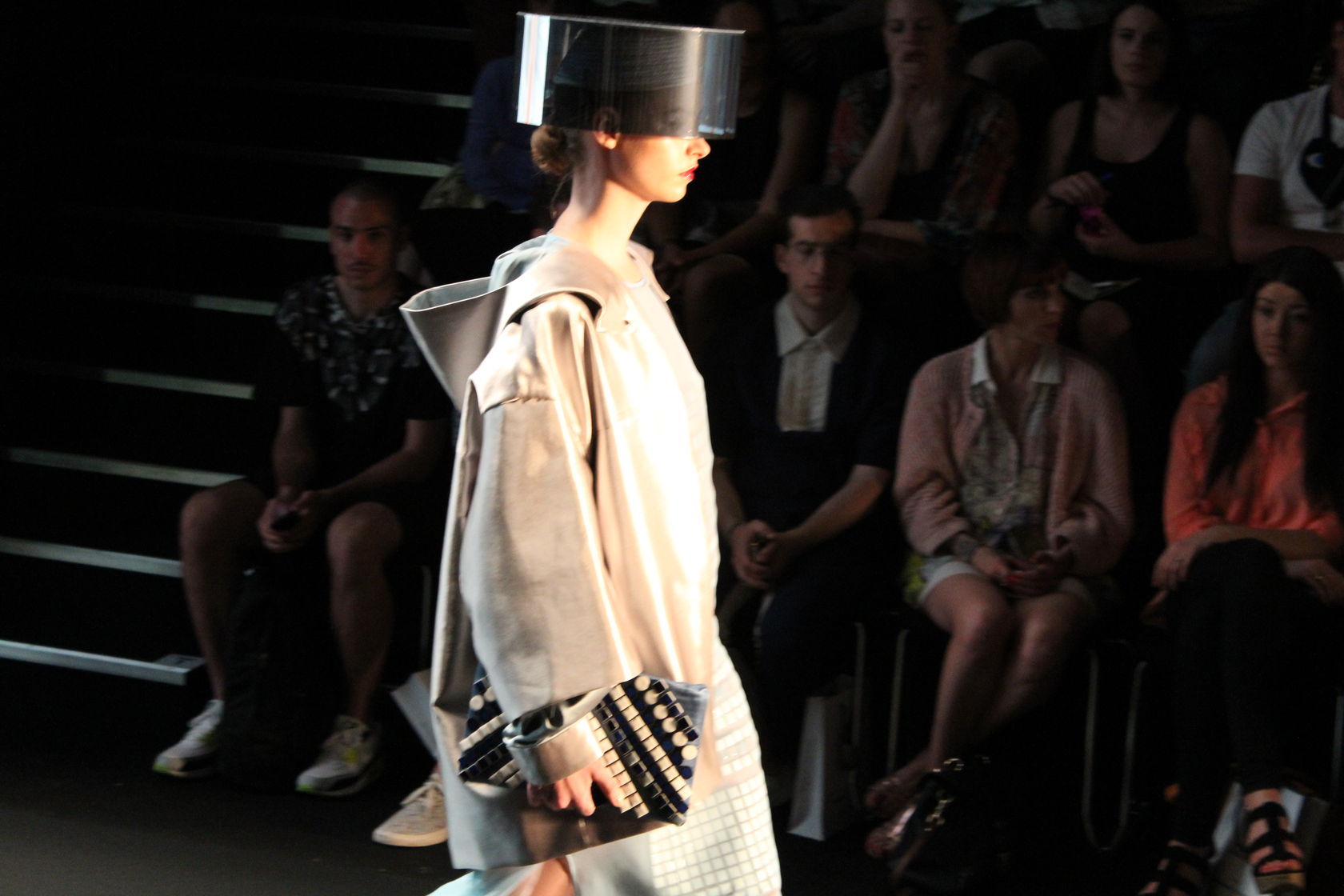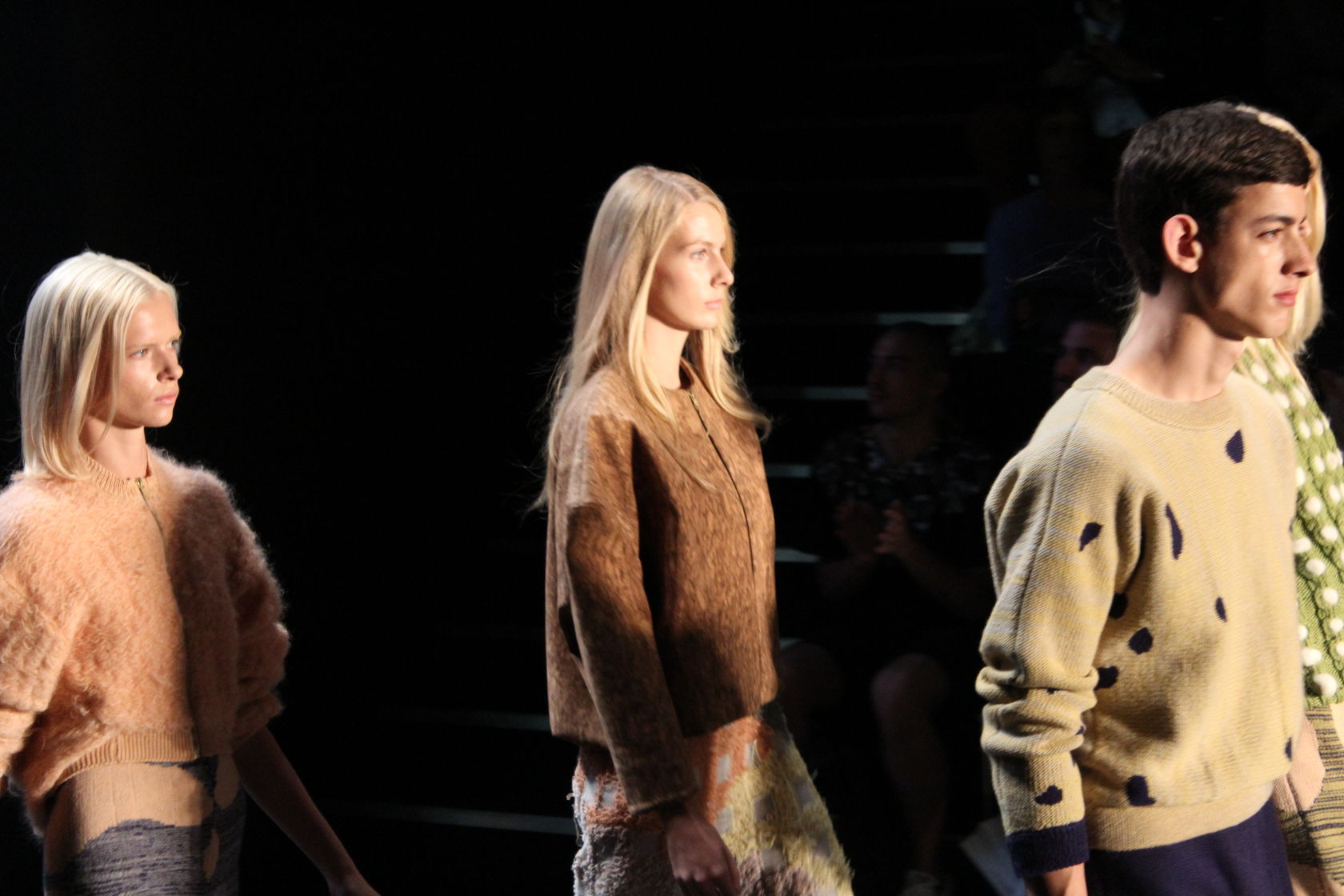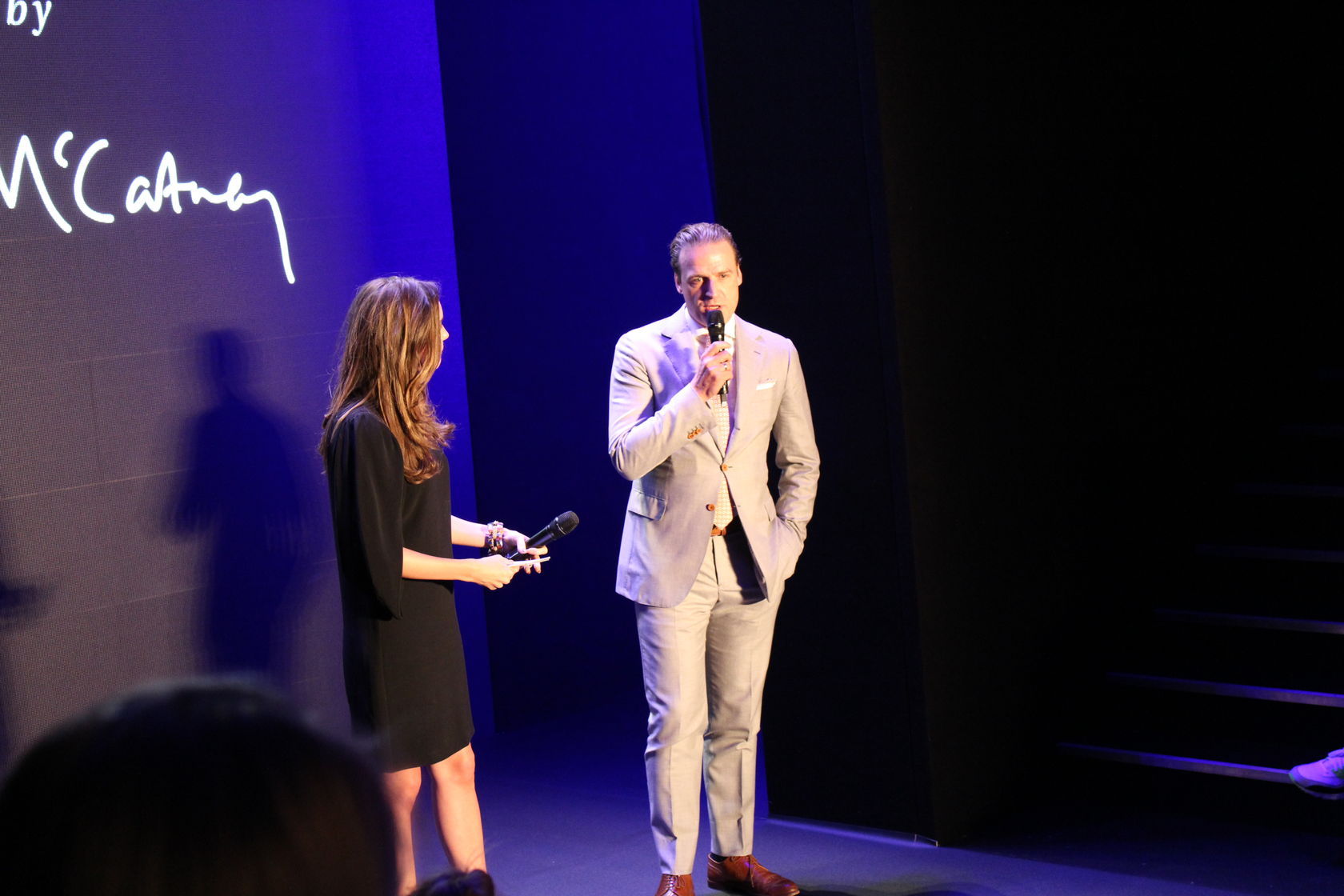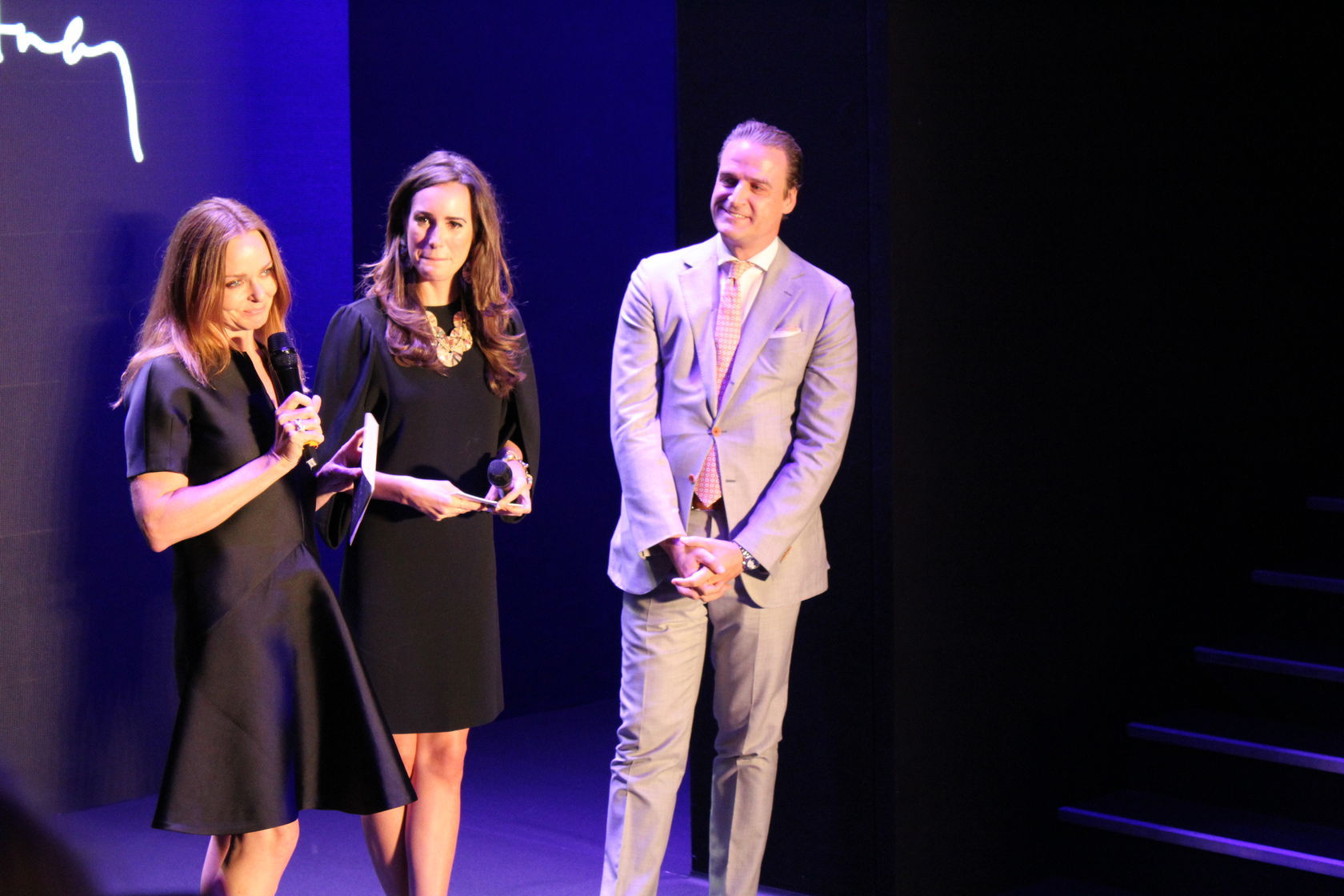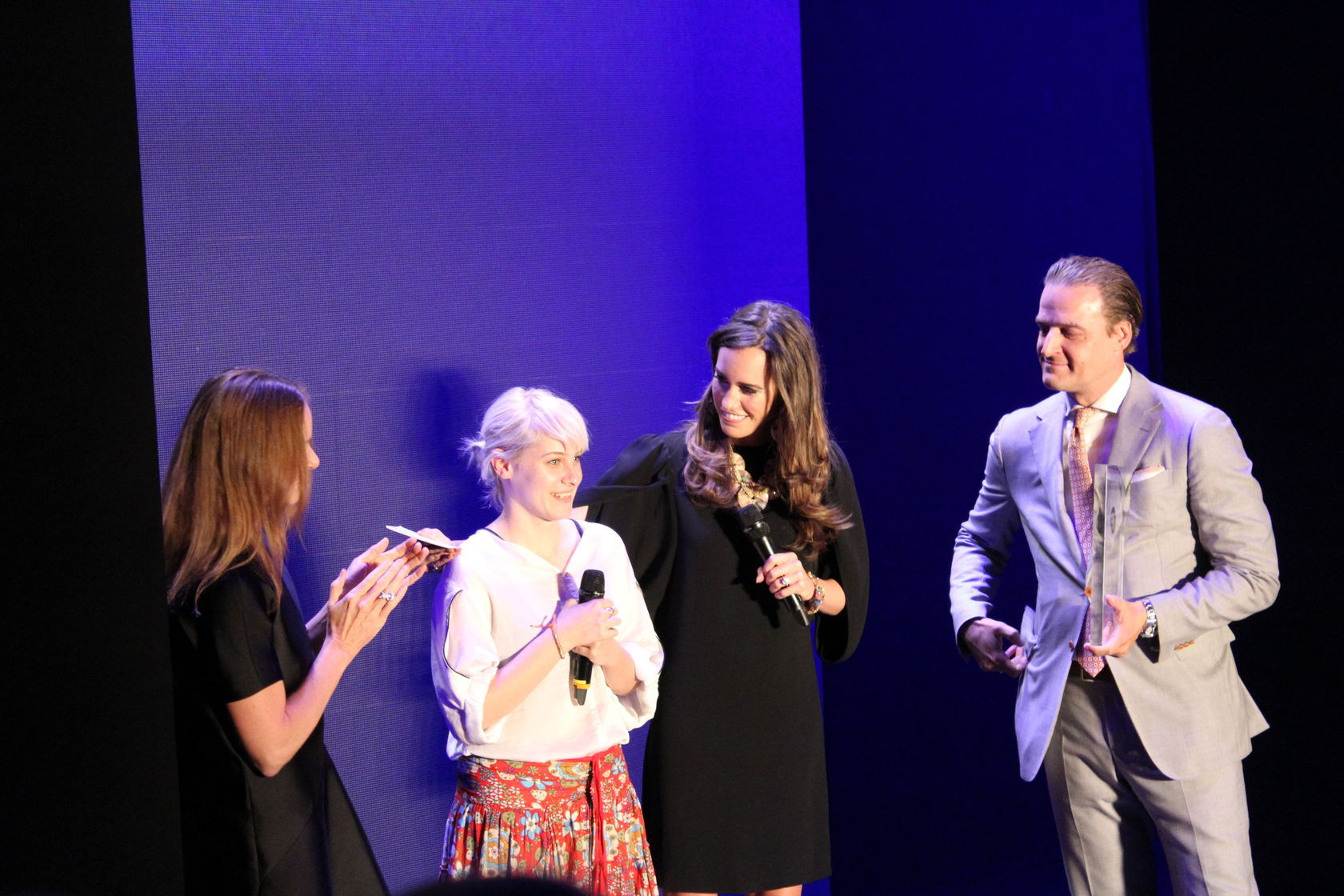 Right after I was already headed the next Award Show: Designer for Tomorrow by Peek&Cloppenburg which took place in the tent in attendance of Stella McCartney, the curator, John Cloppenburg and was presented by beautiful Louise Roe. I had gotten a little preview at the Media Morning on the previous day, so I already had my favourite. Keeping my fingers crossed helped. She won! Winner of the DFT Award 2013 went to Ioana Ciolacu Miron, designer of the Scuba skirt I'm so in love with. Probably one of my favourite pieces I saw during the entire Berlin Fashion Week.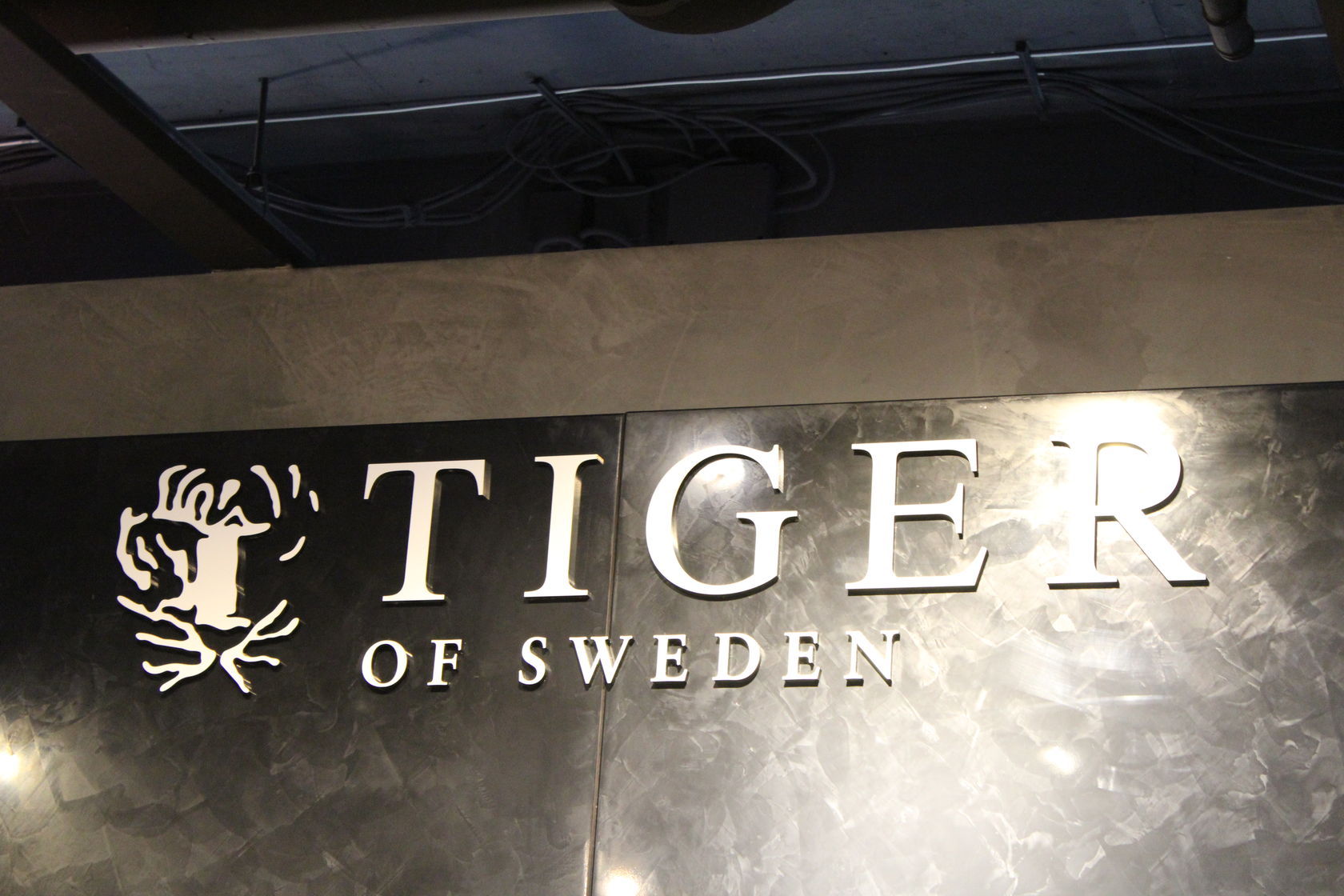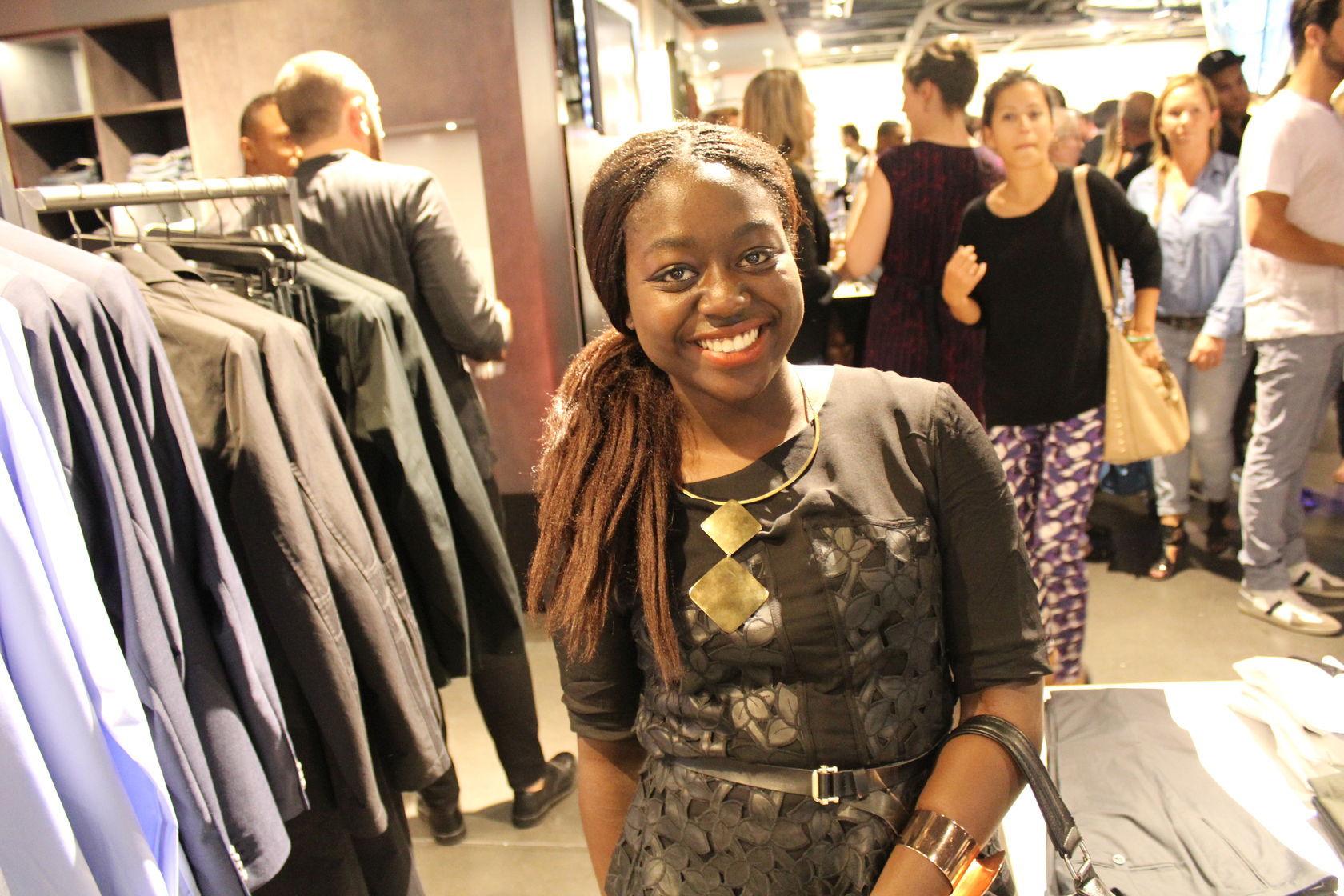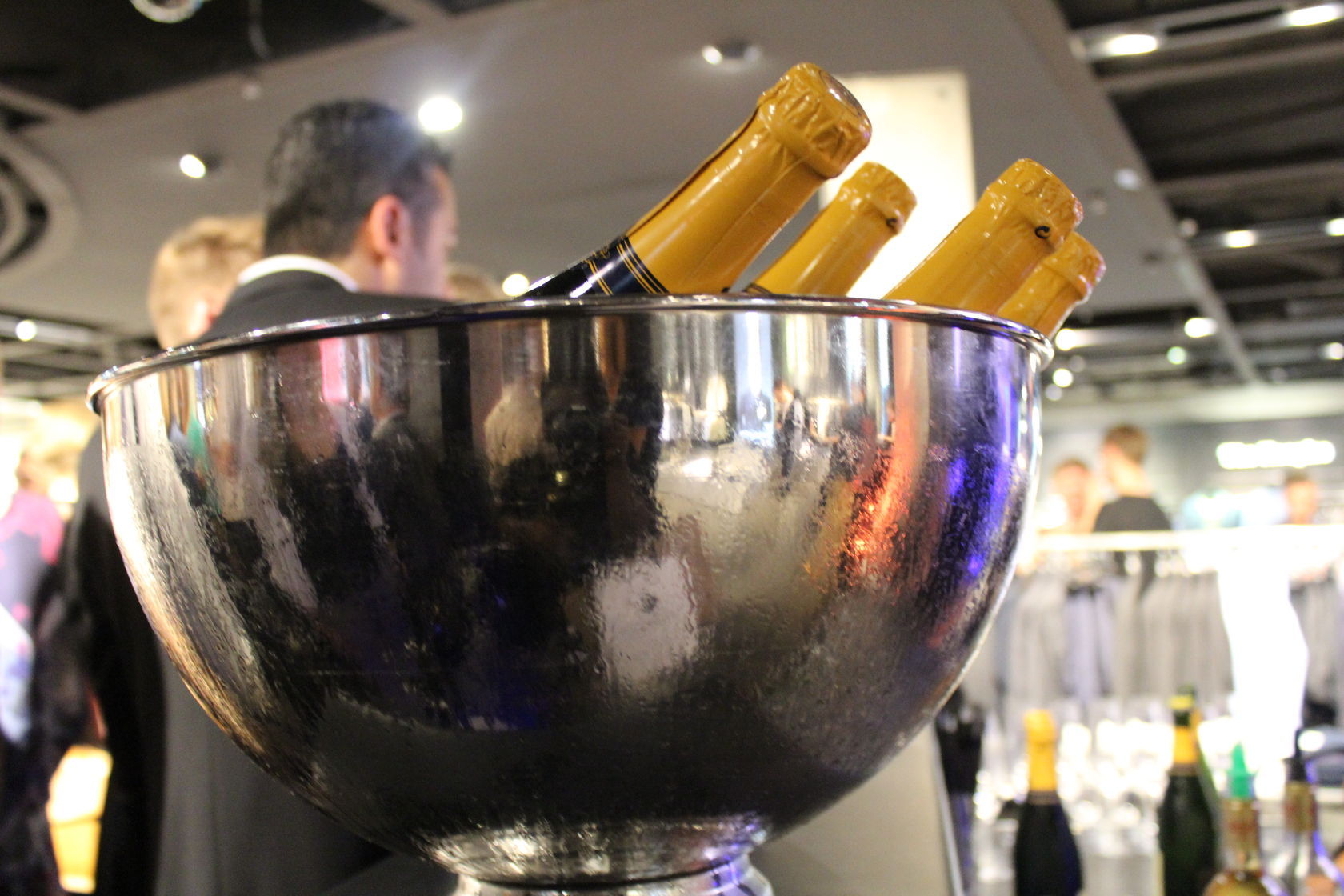 Quick stop at the new Tiger of Sweden Opening within Gallery Lafayette.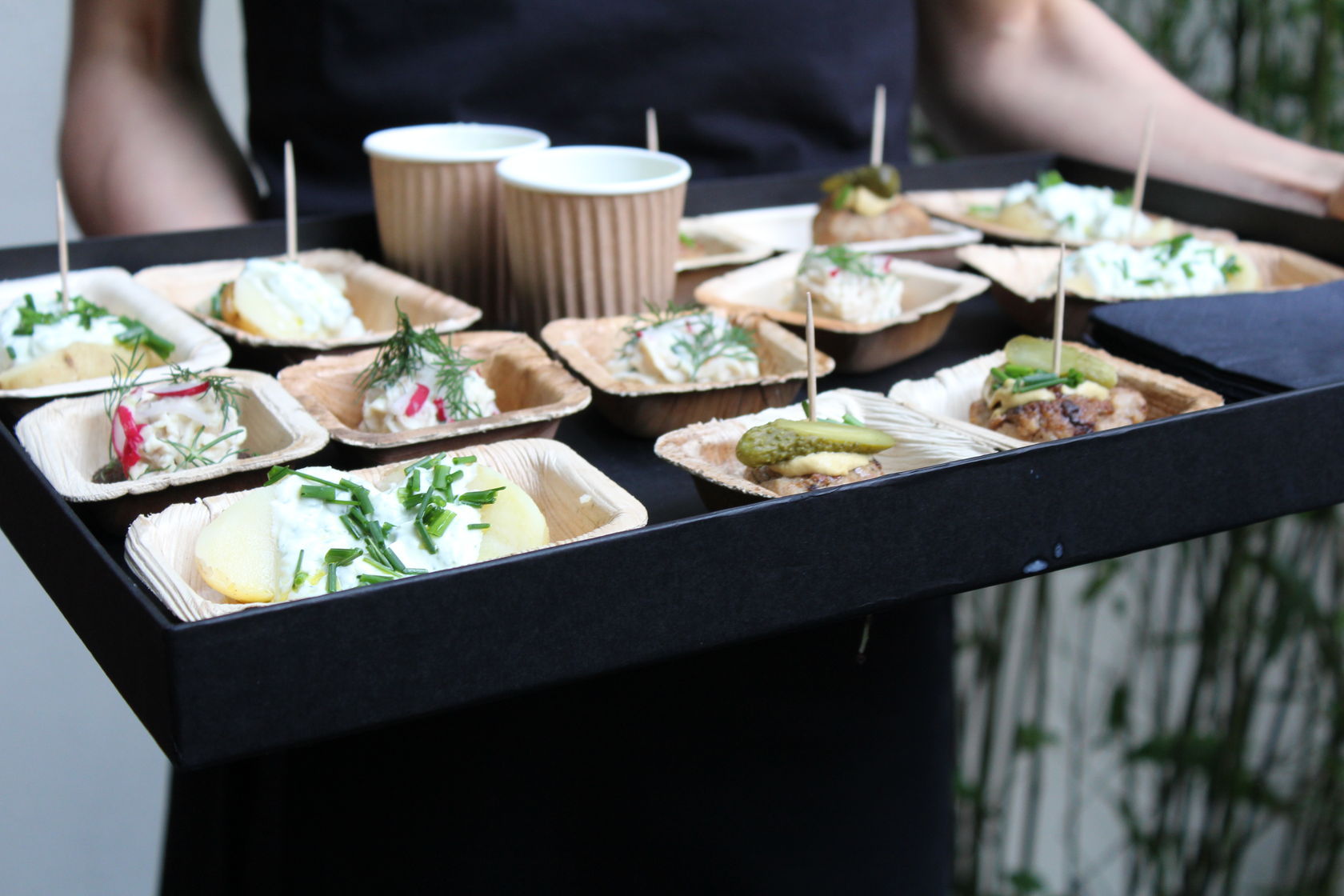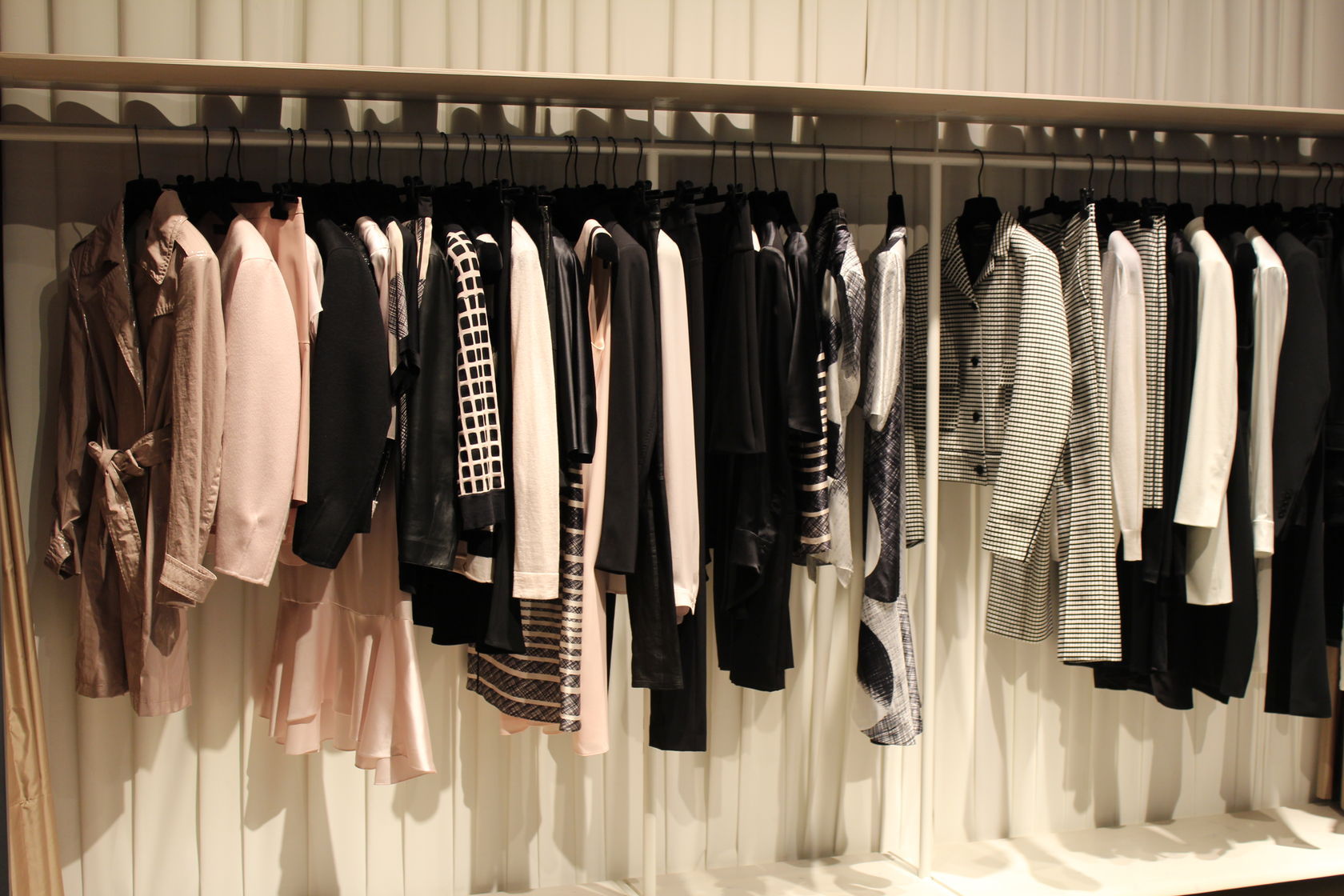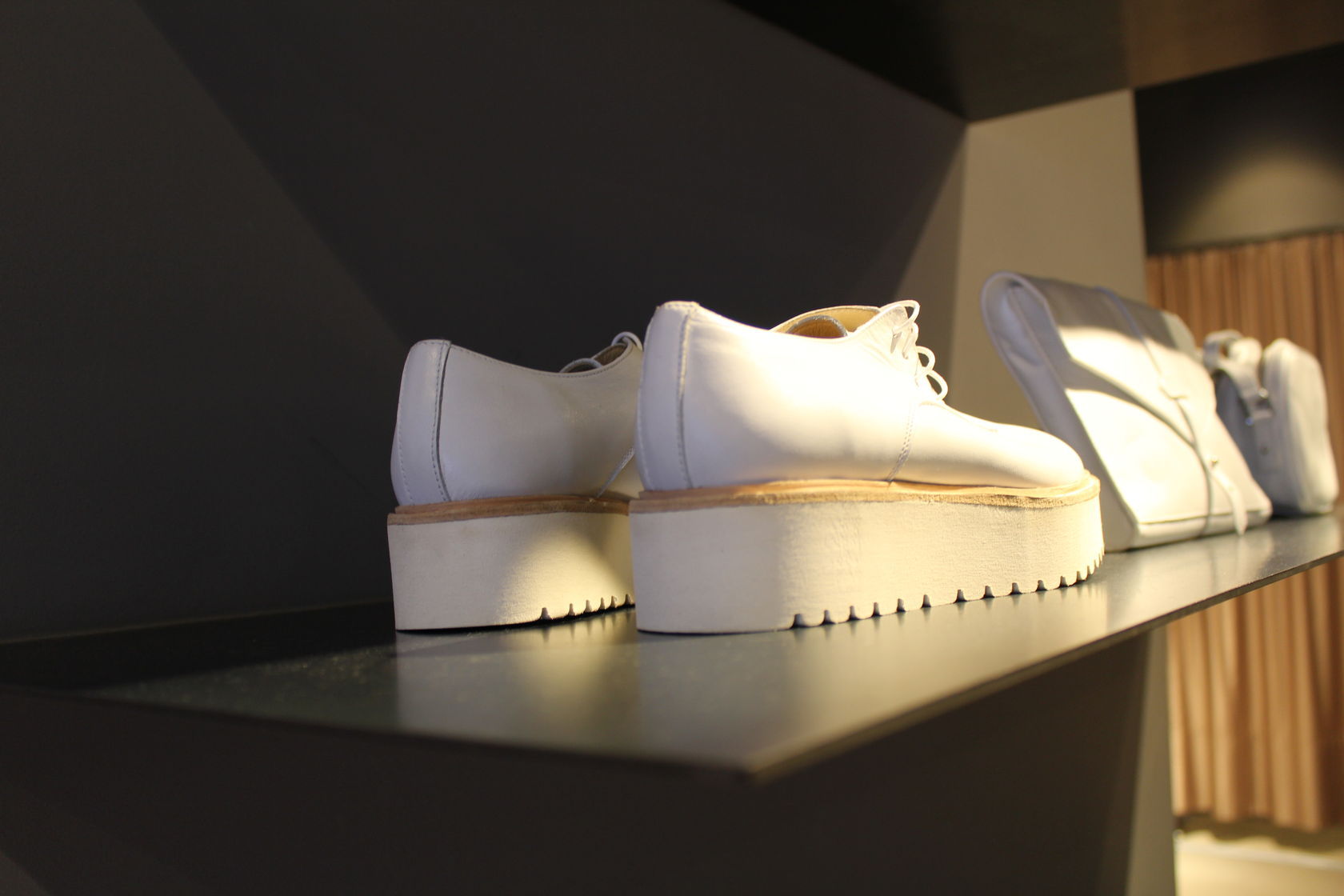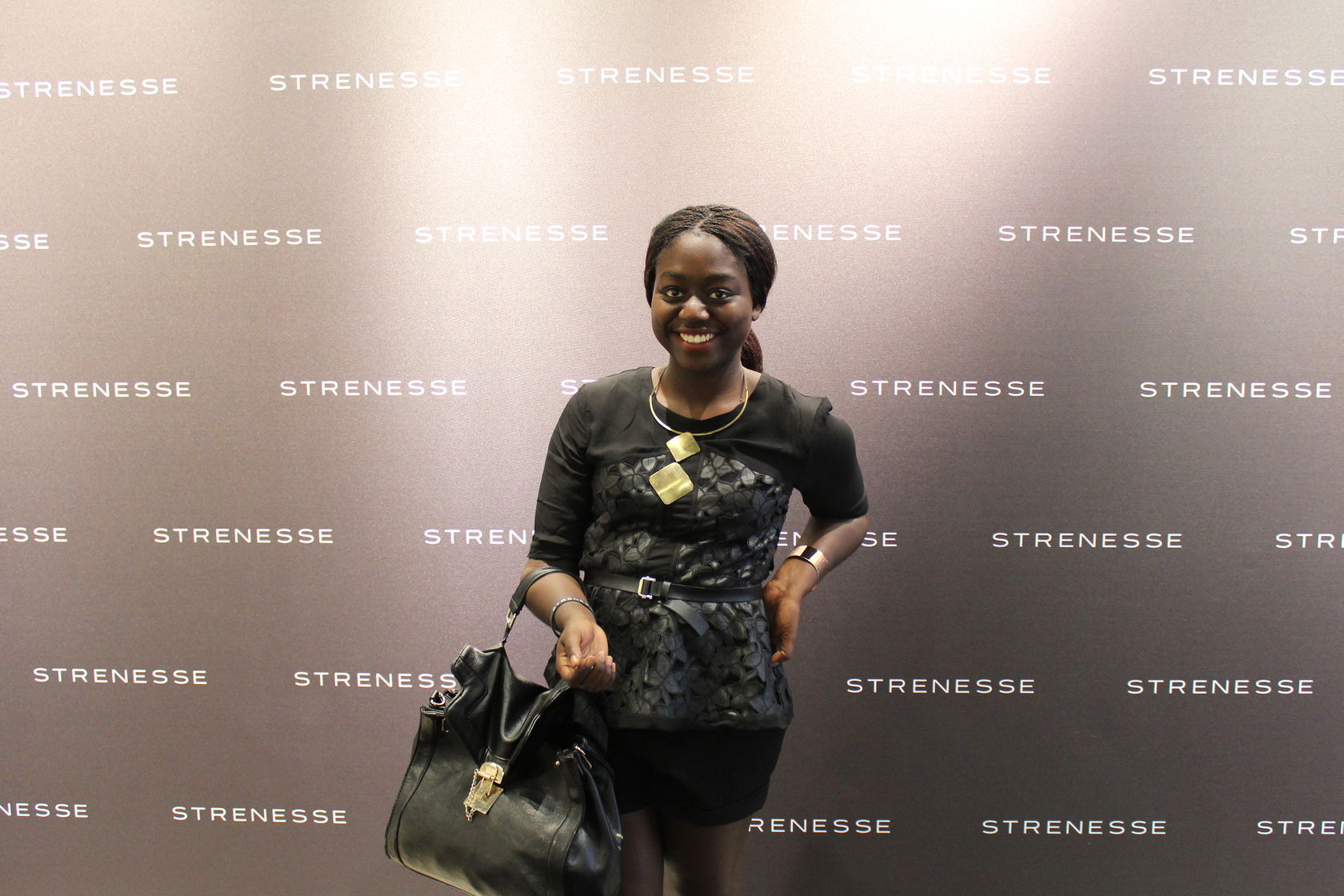 The secret backyard party at Strenesse. So cool! I nearly left without discovering the backyard party. Felt like a secrete society back there! Haha 😀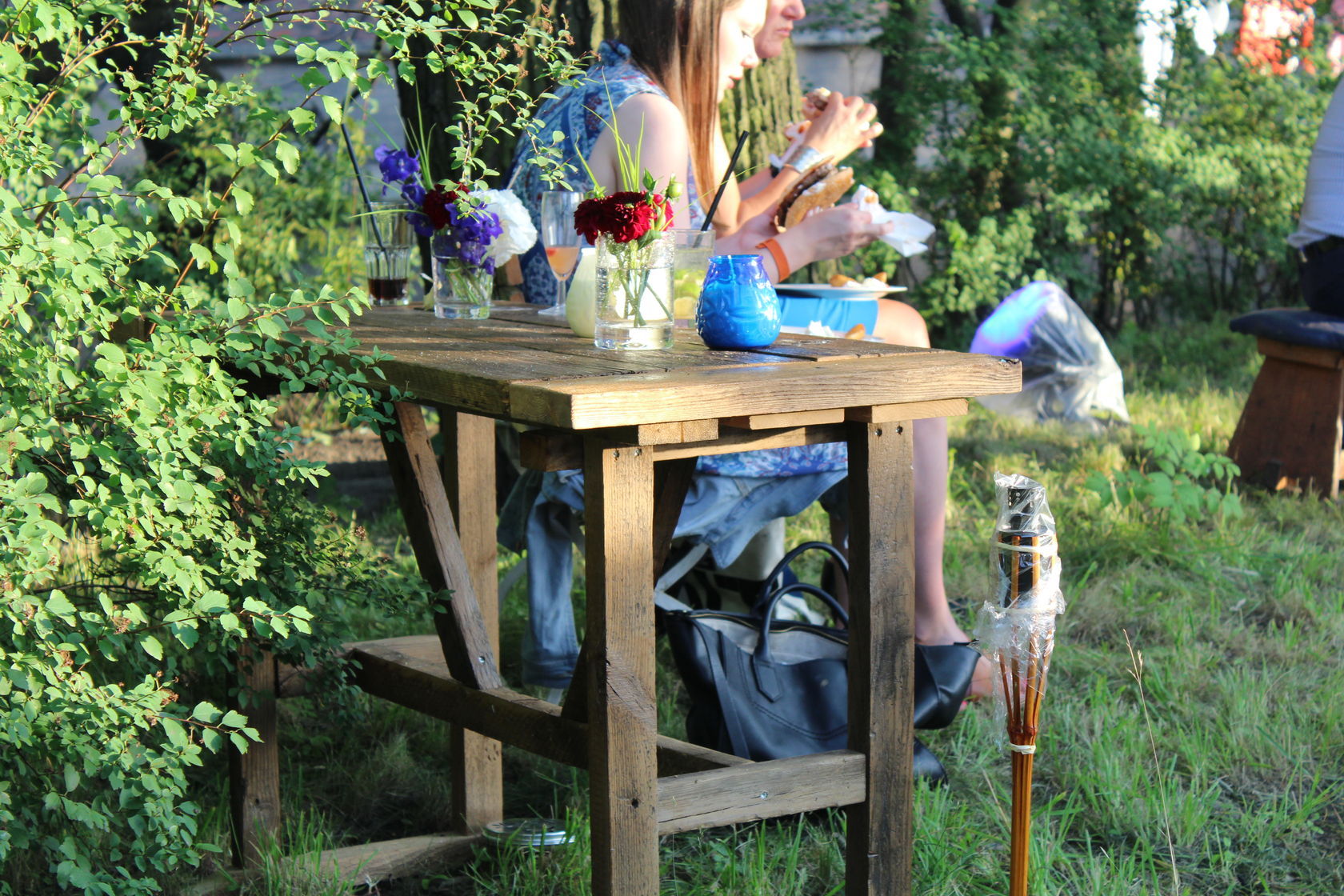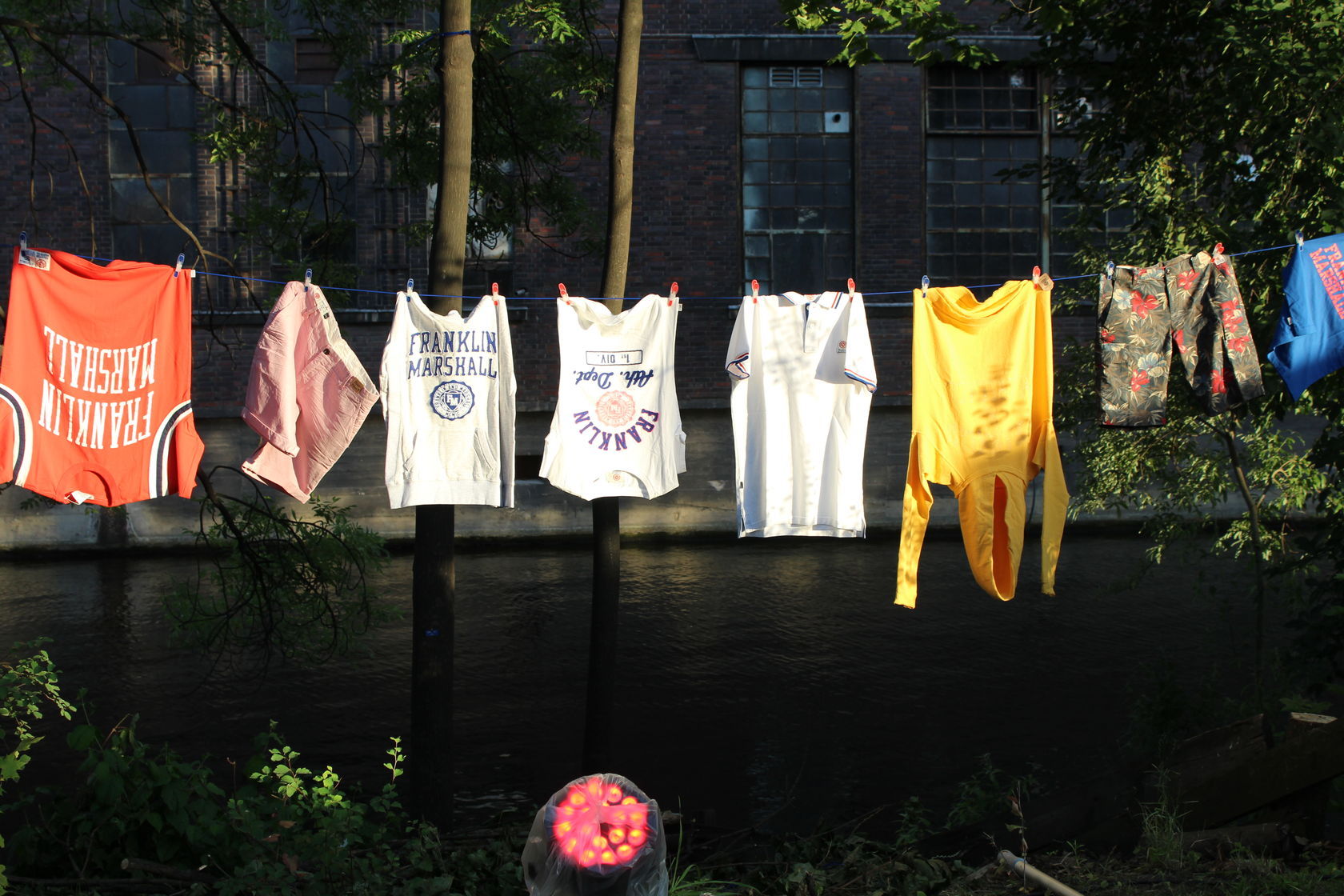 Too tired to jet off to my final show for the day, Patrick Mohr, I decided to call it a day at the Franklin&Marshall BBQ party. Best decision ever! Good food, amazing people, sun set over Berlin's Spree, drinks in company of Desi&Nisi and Anni.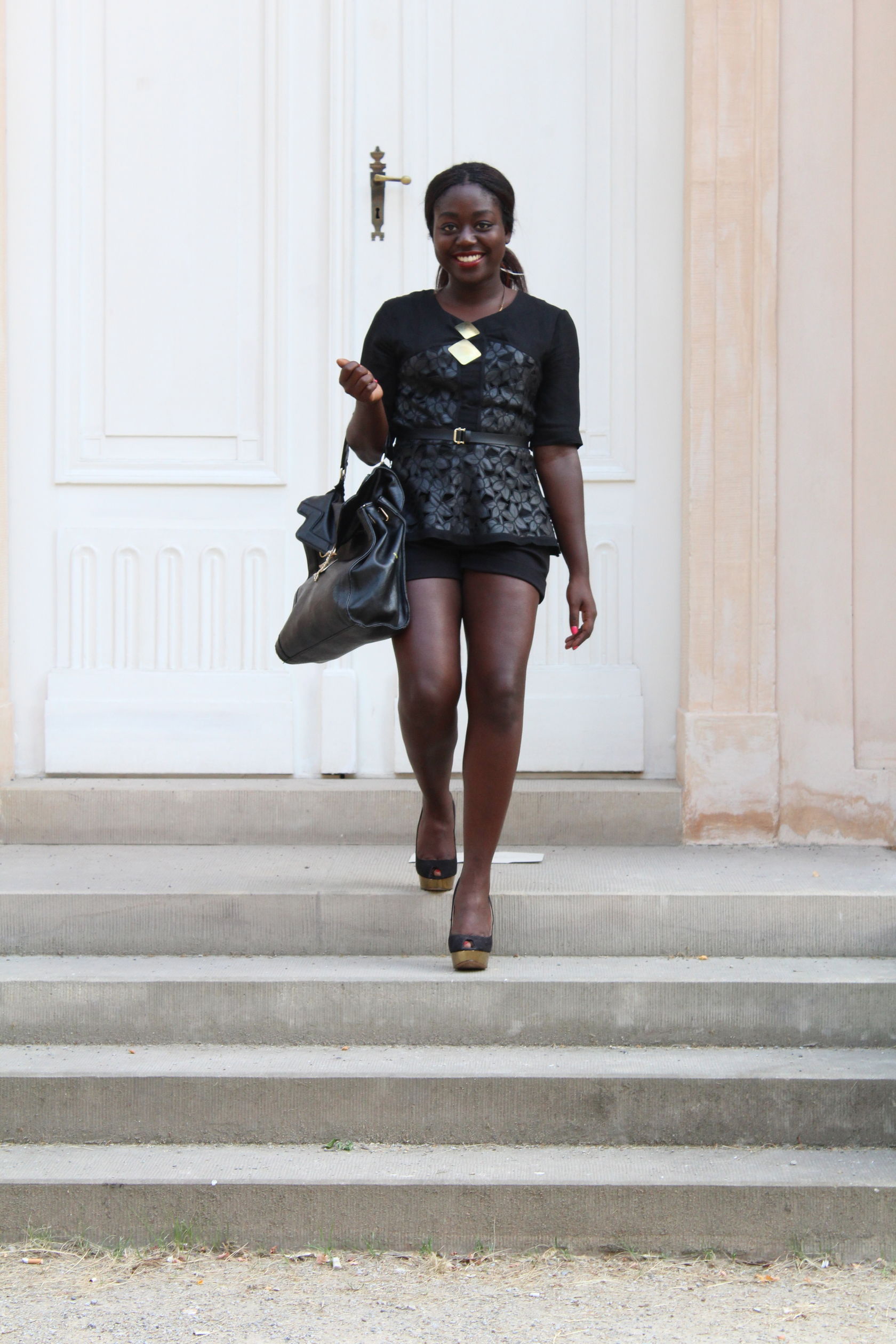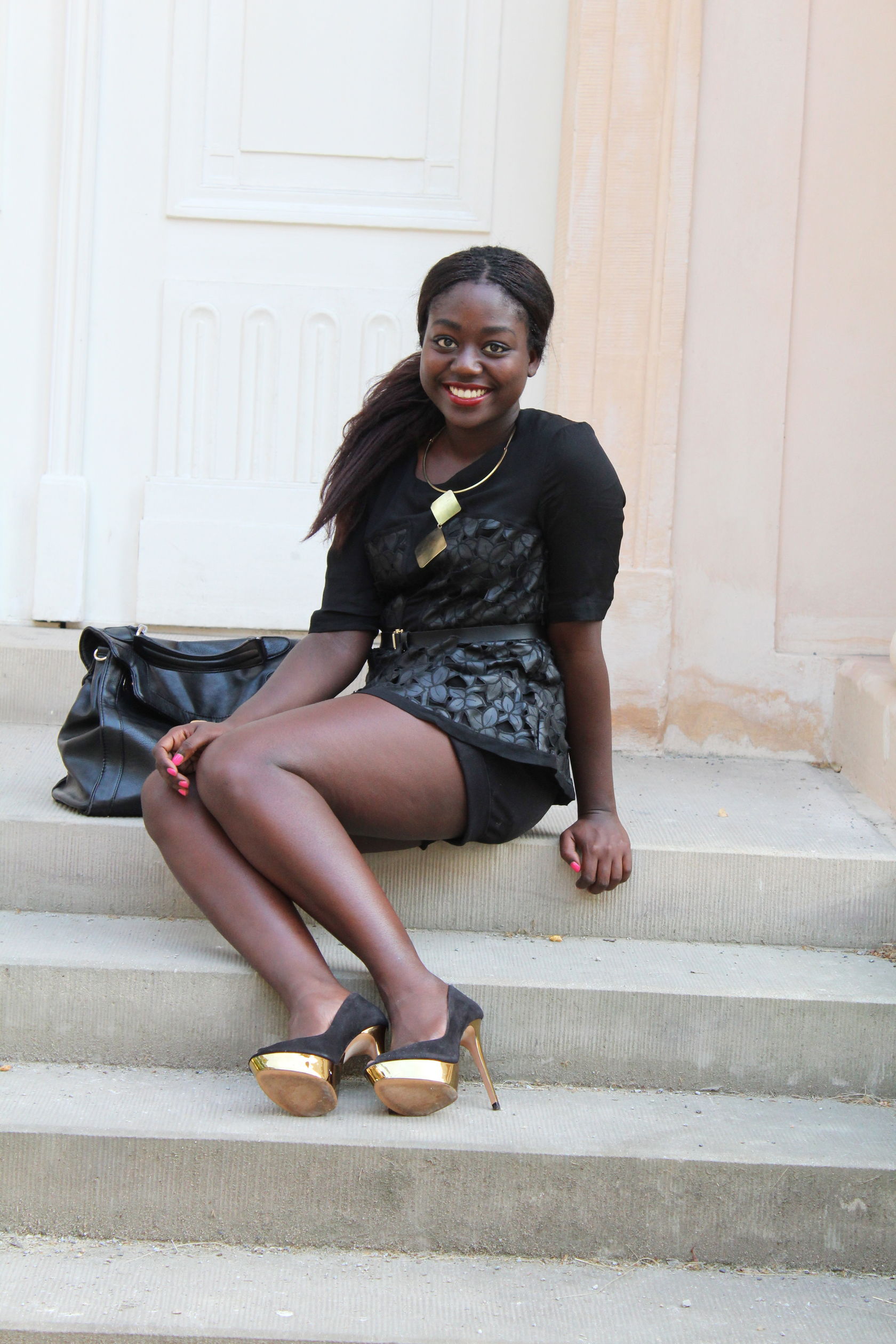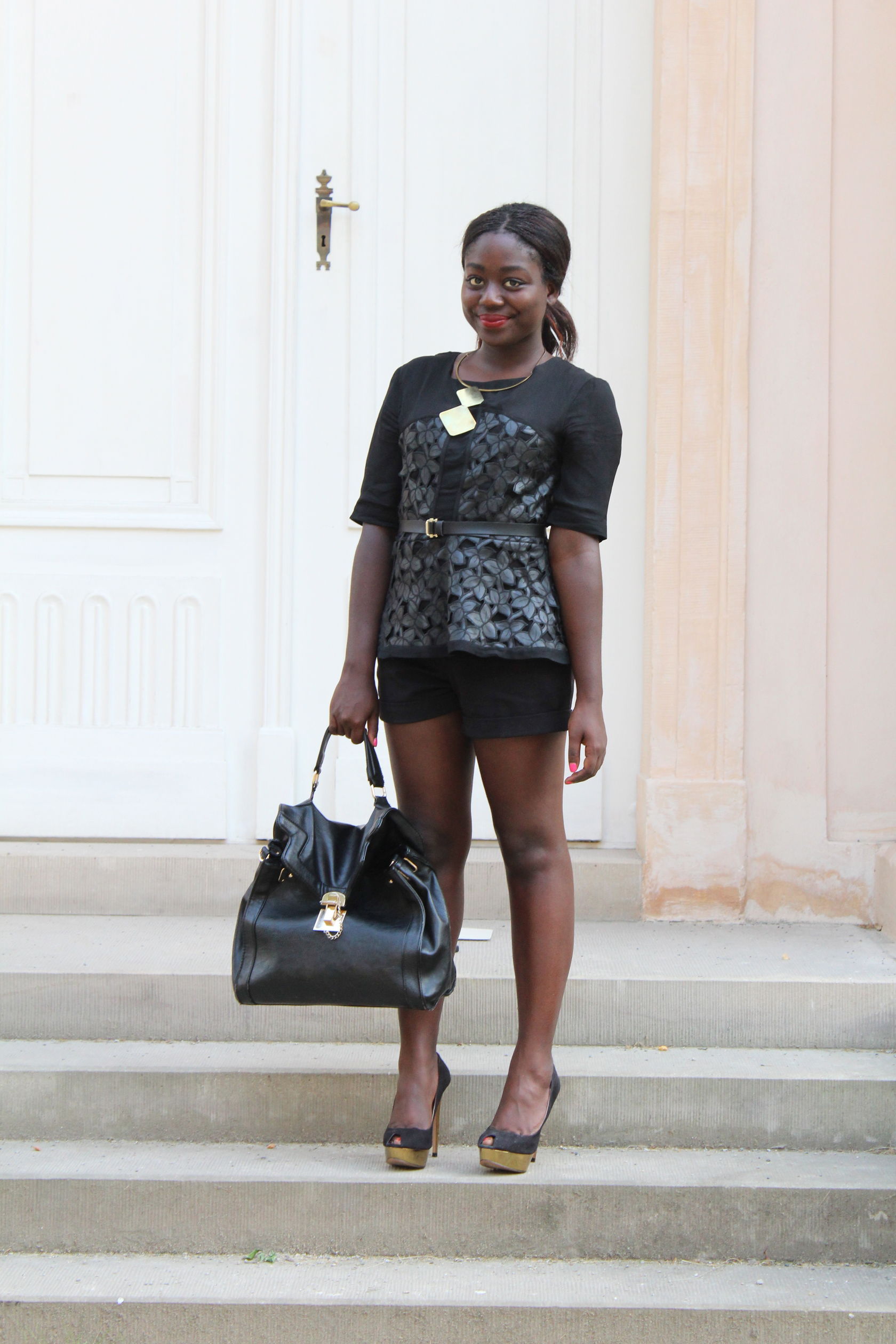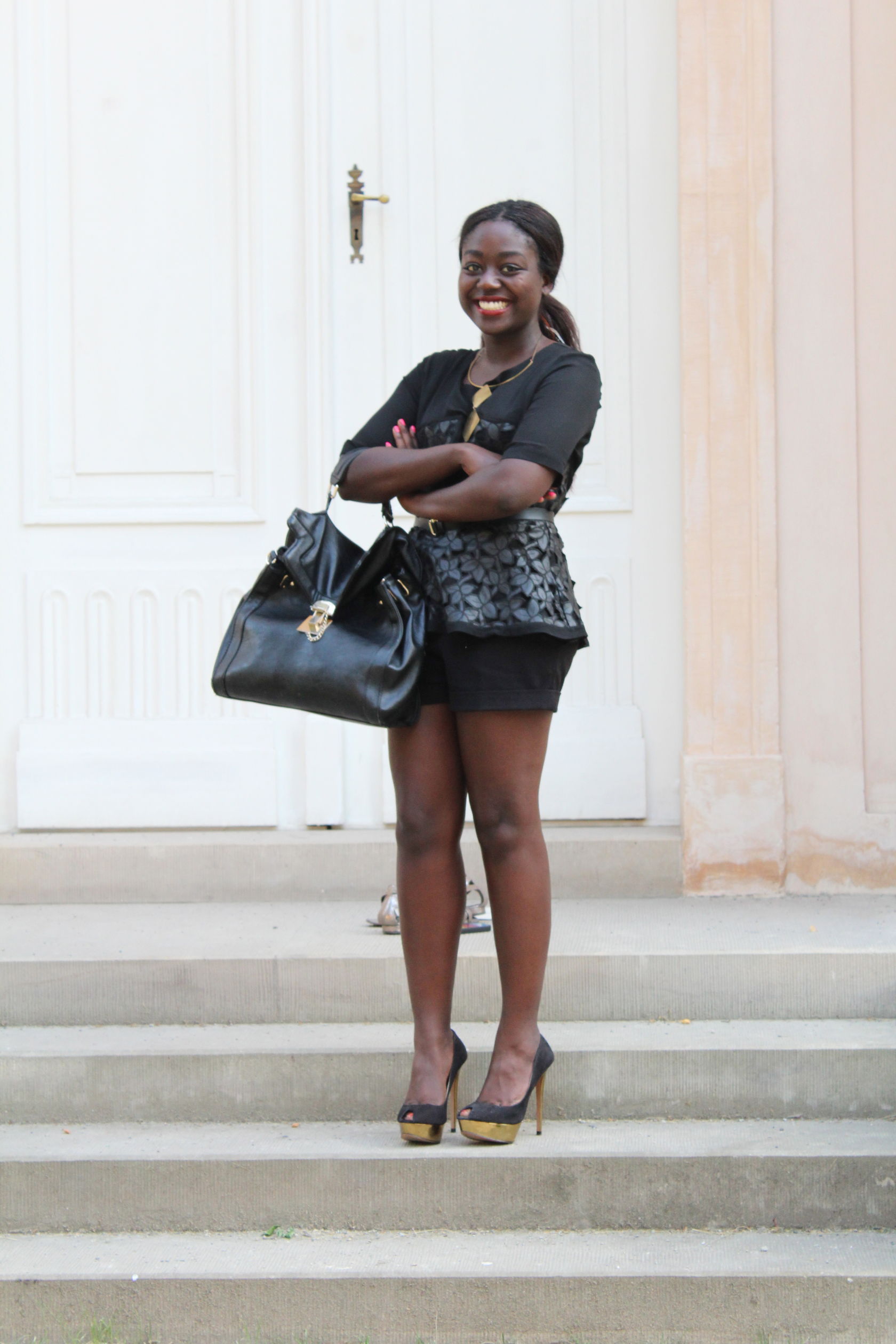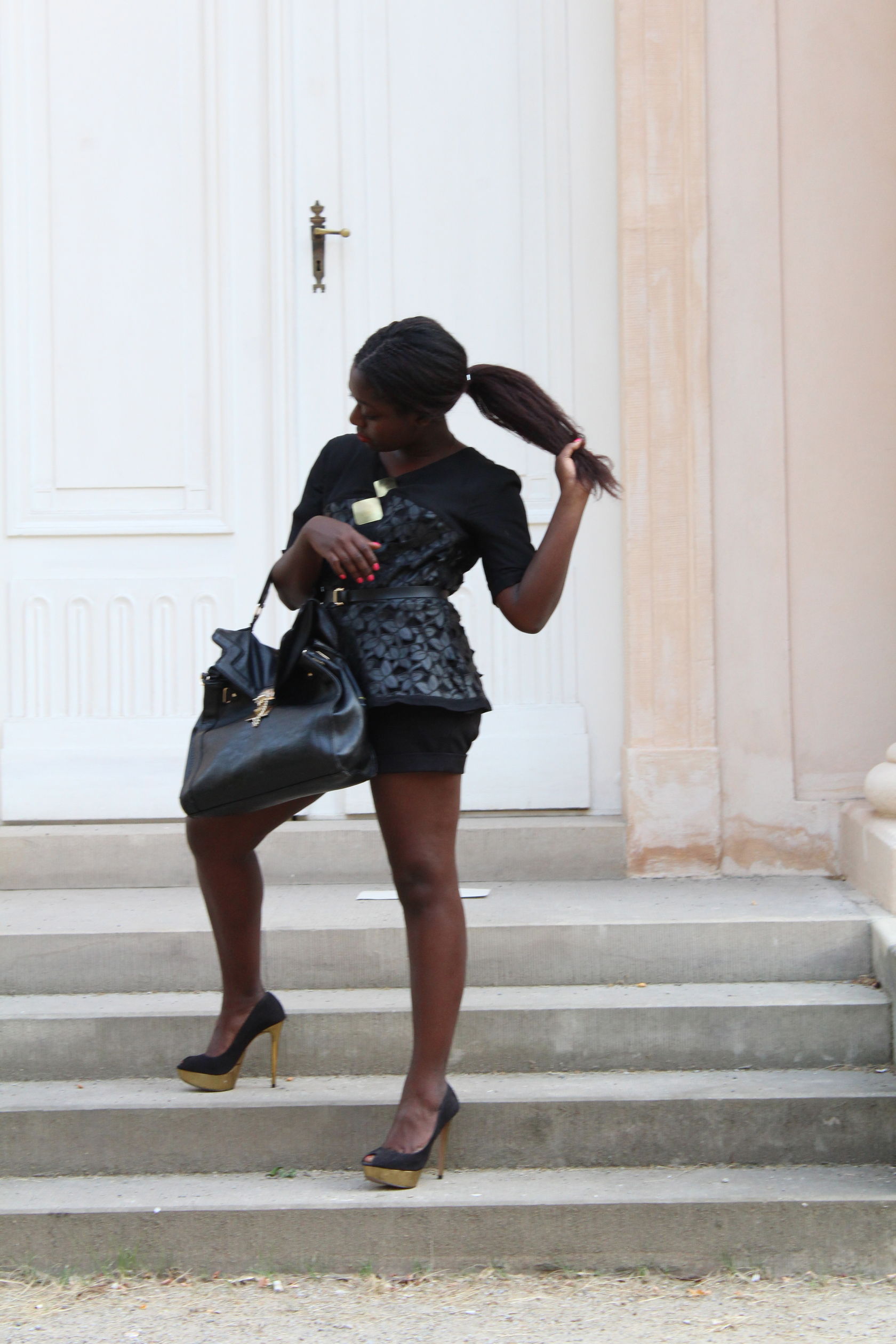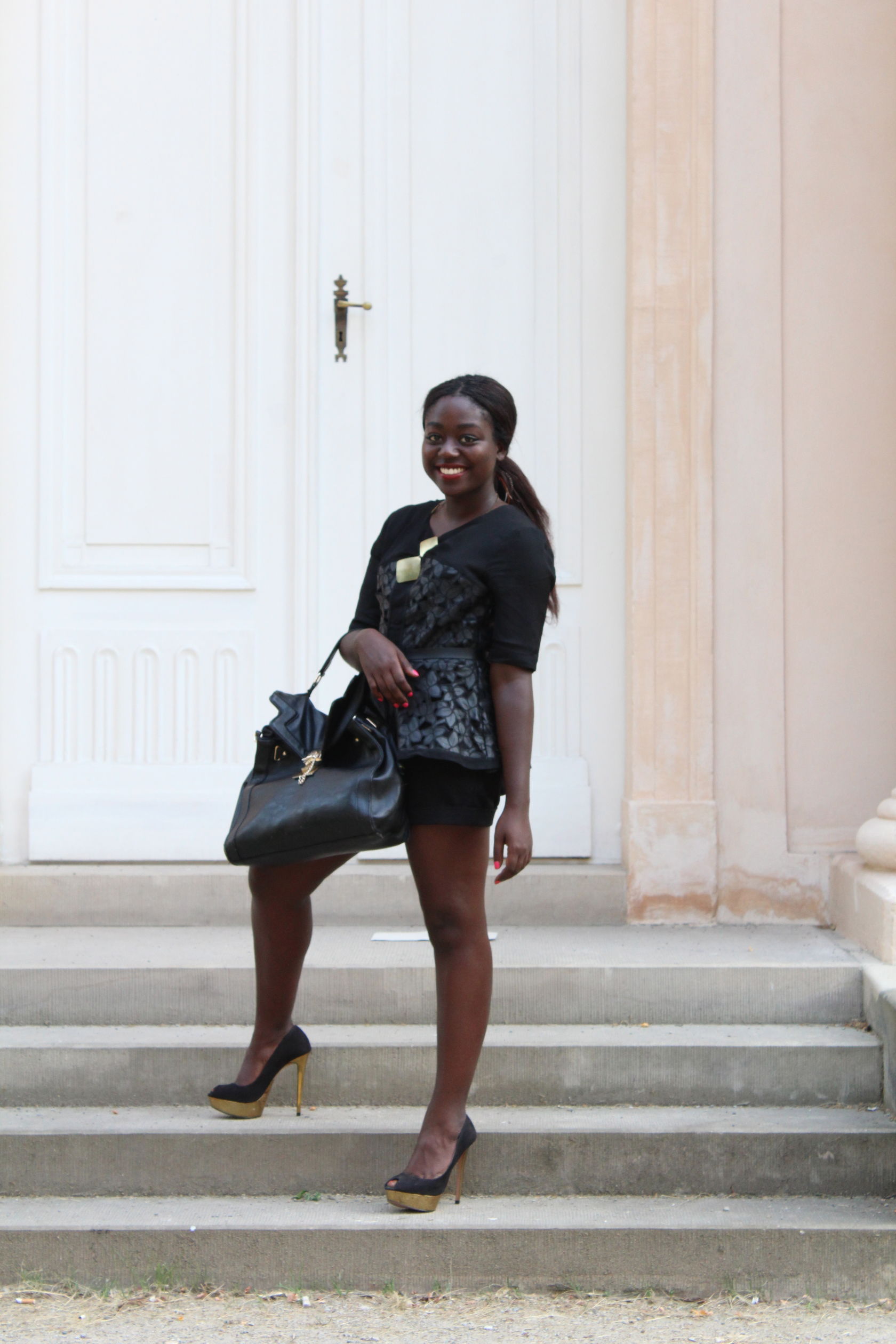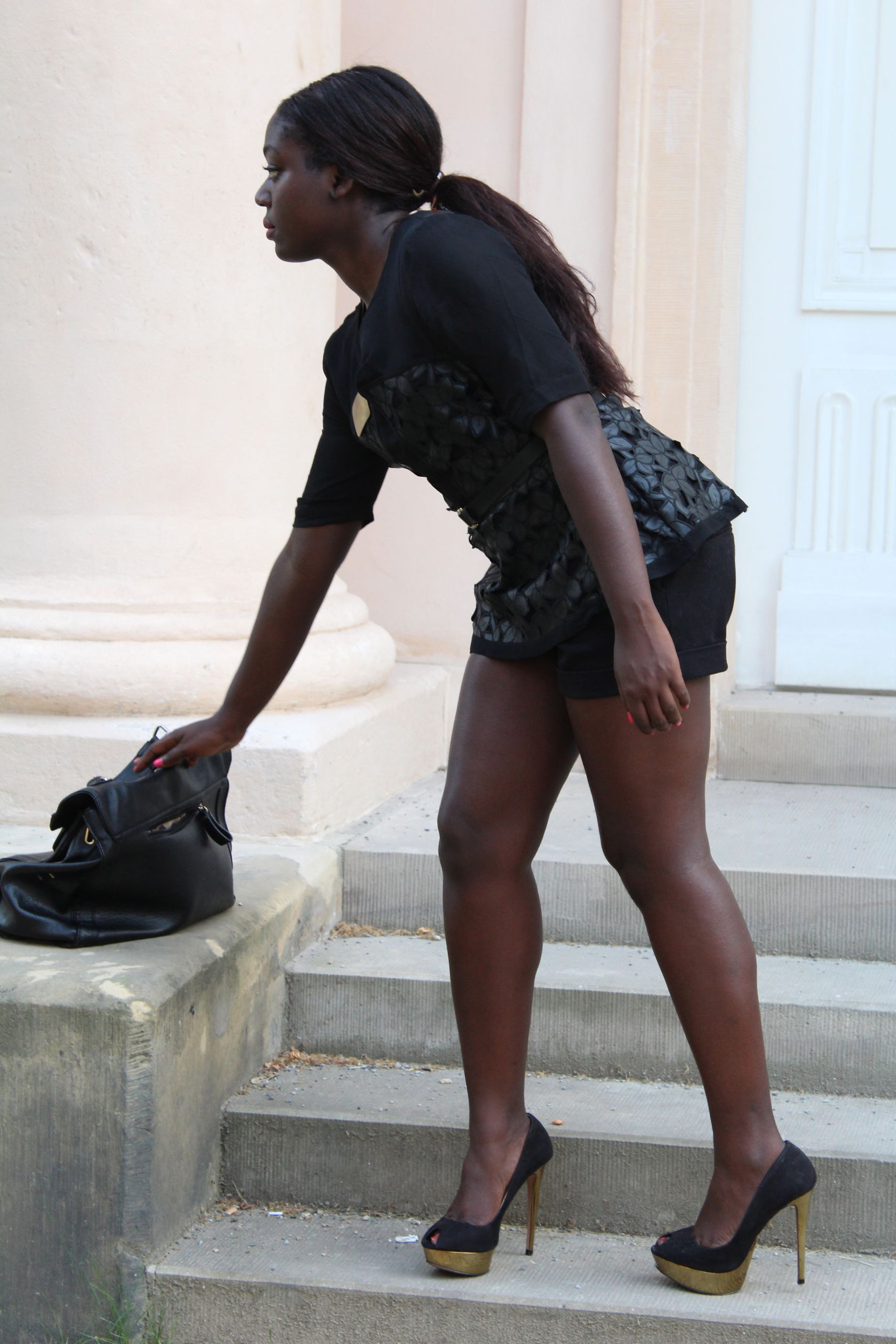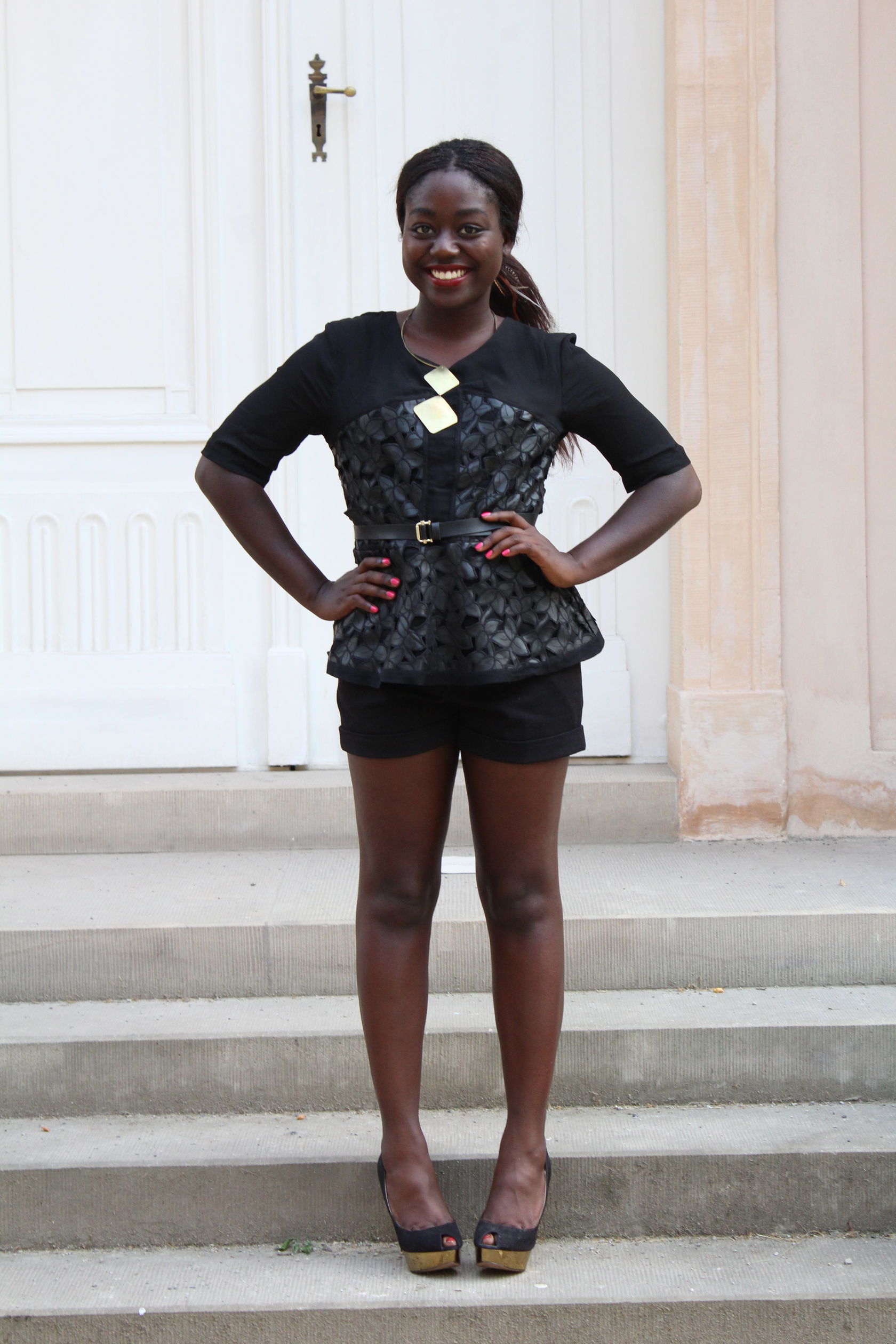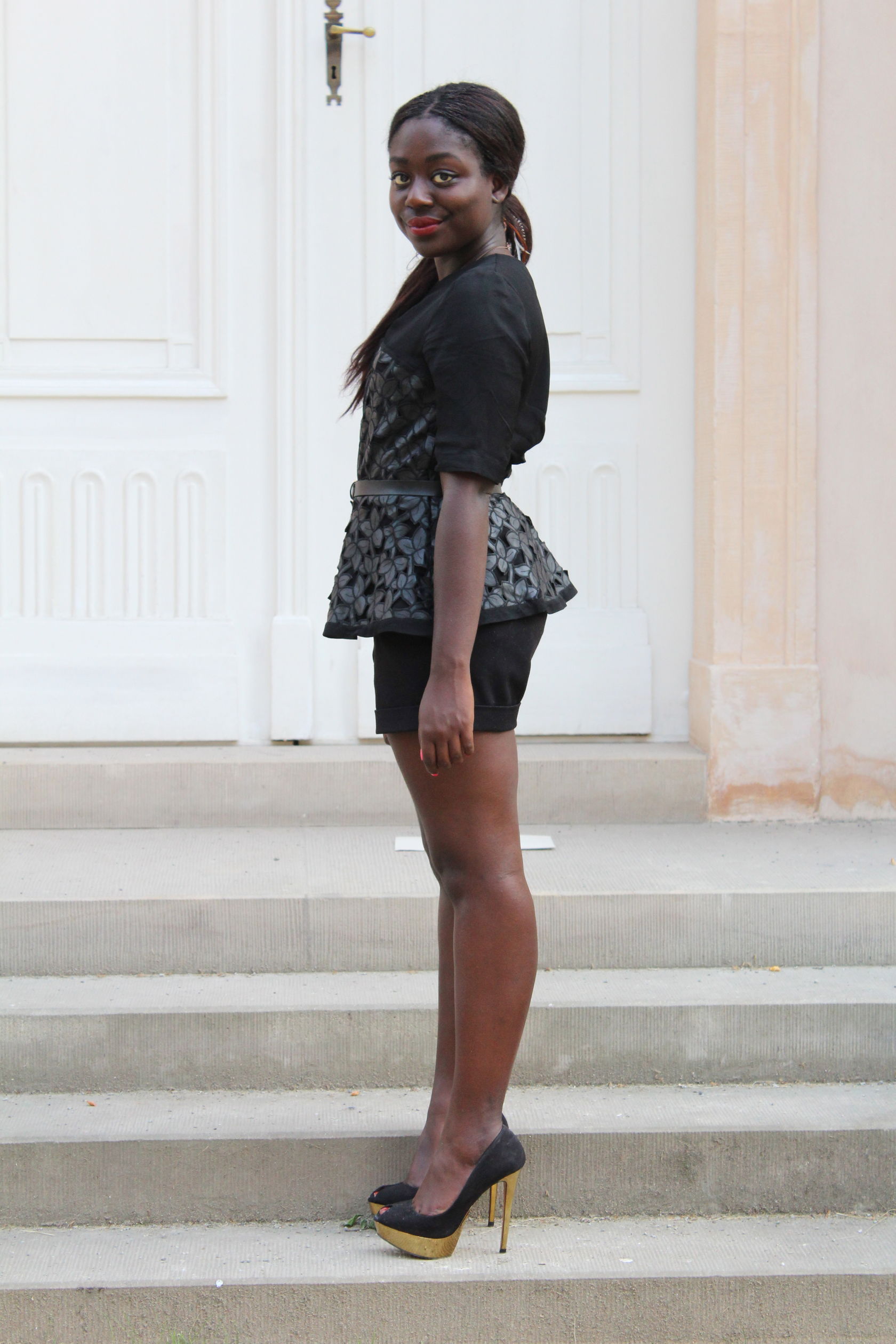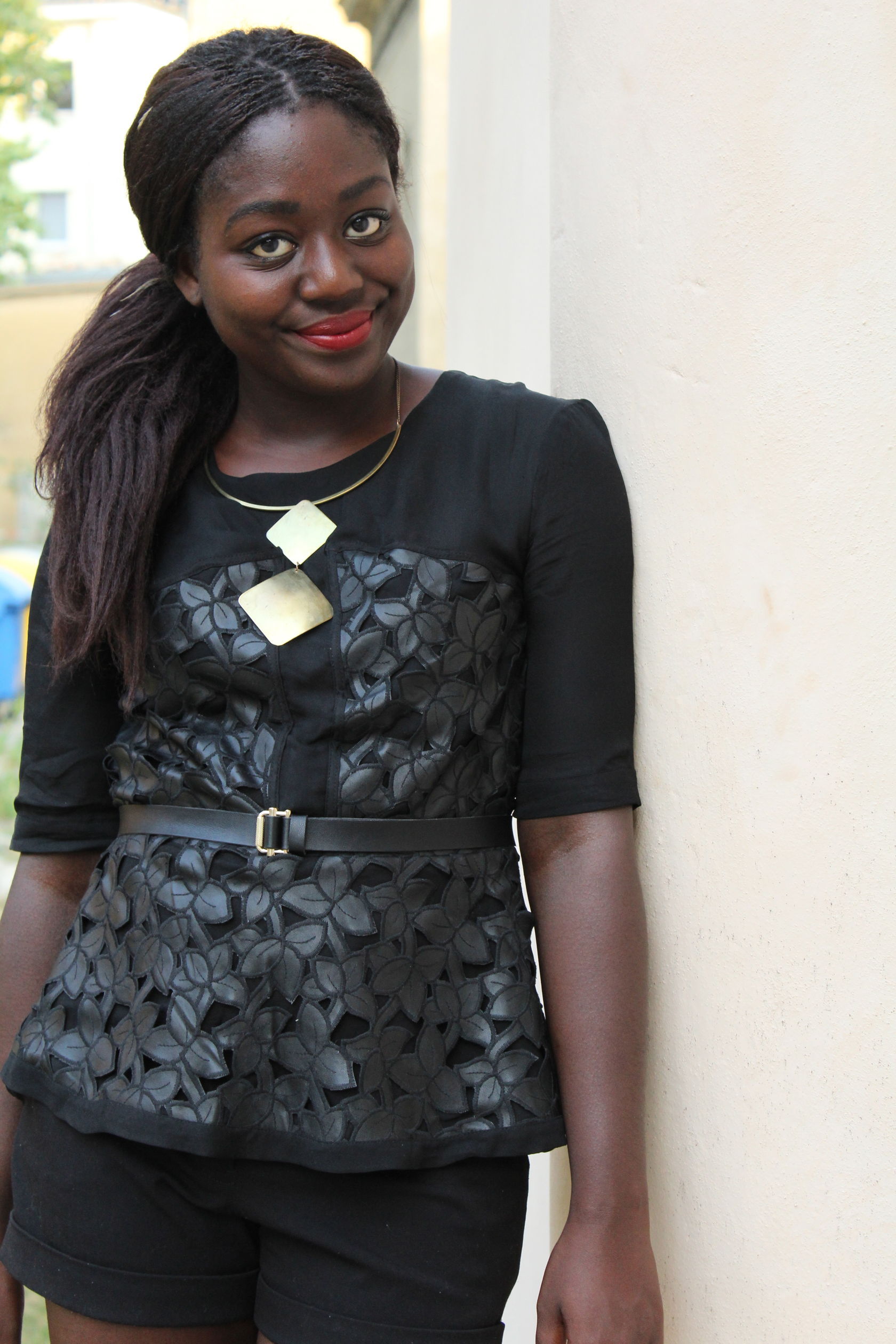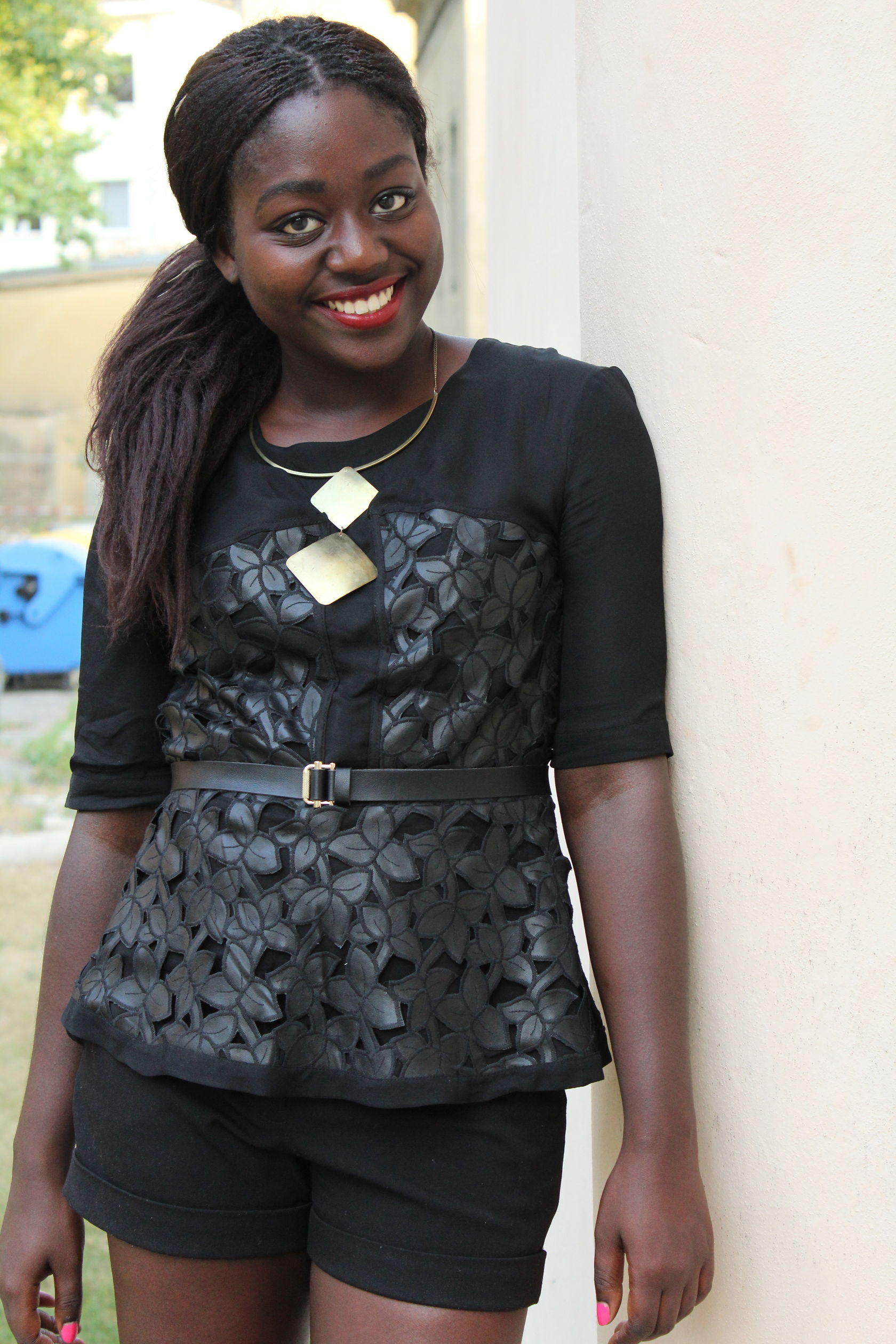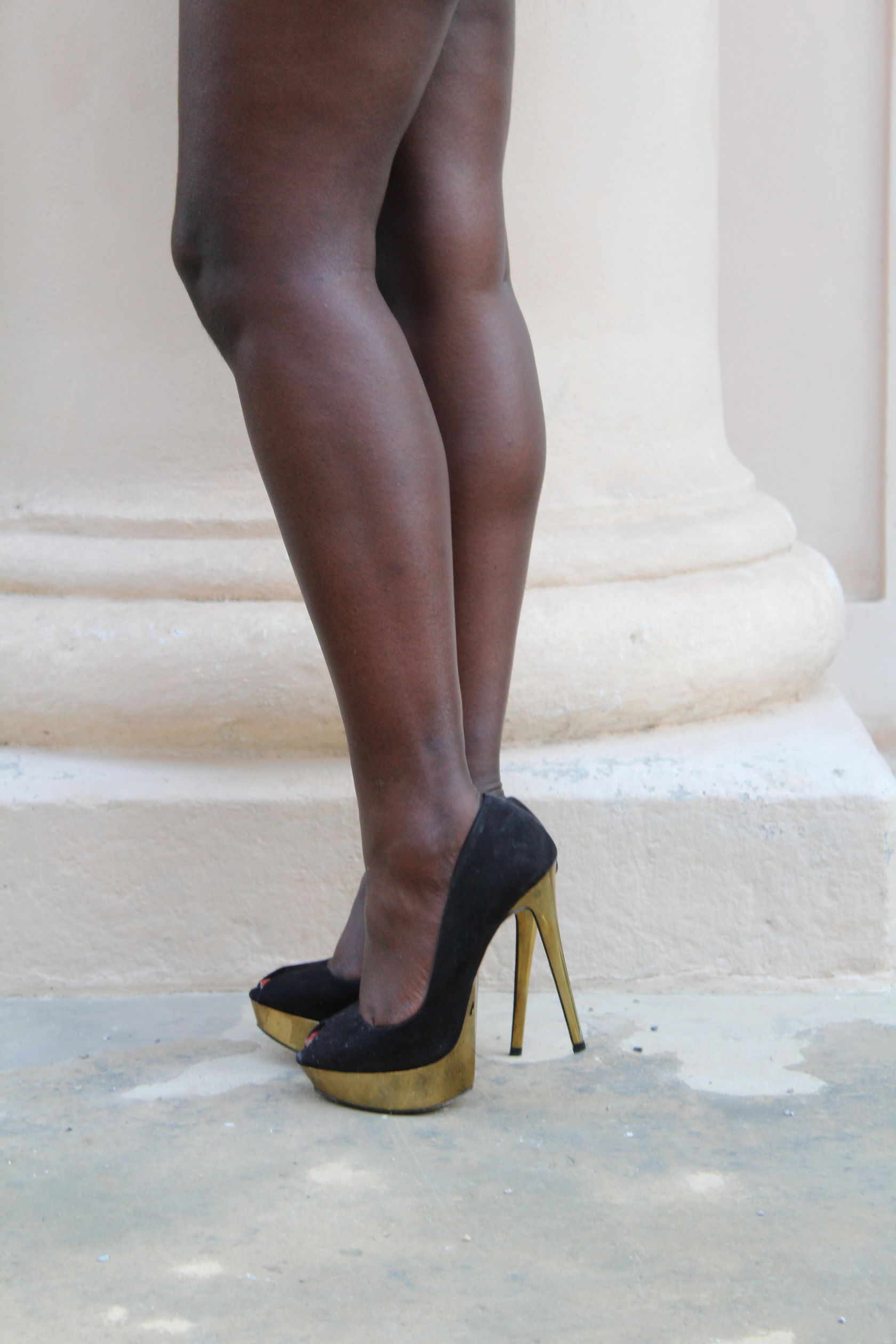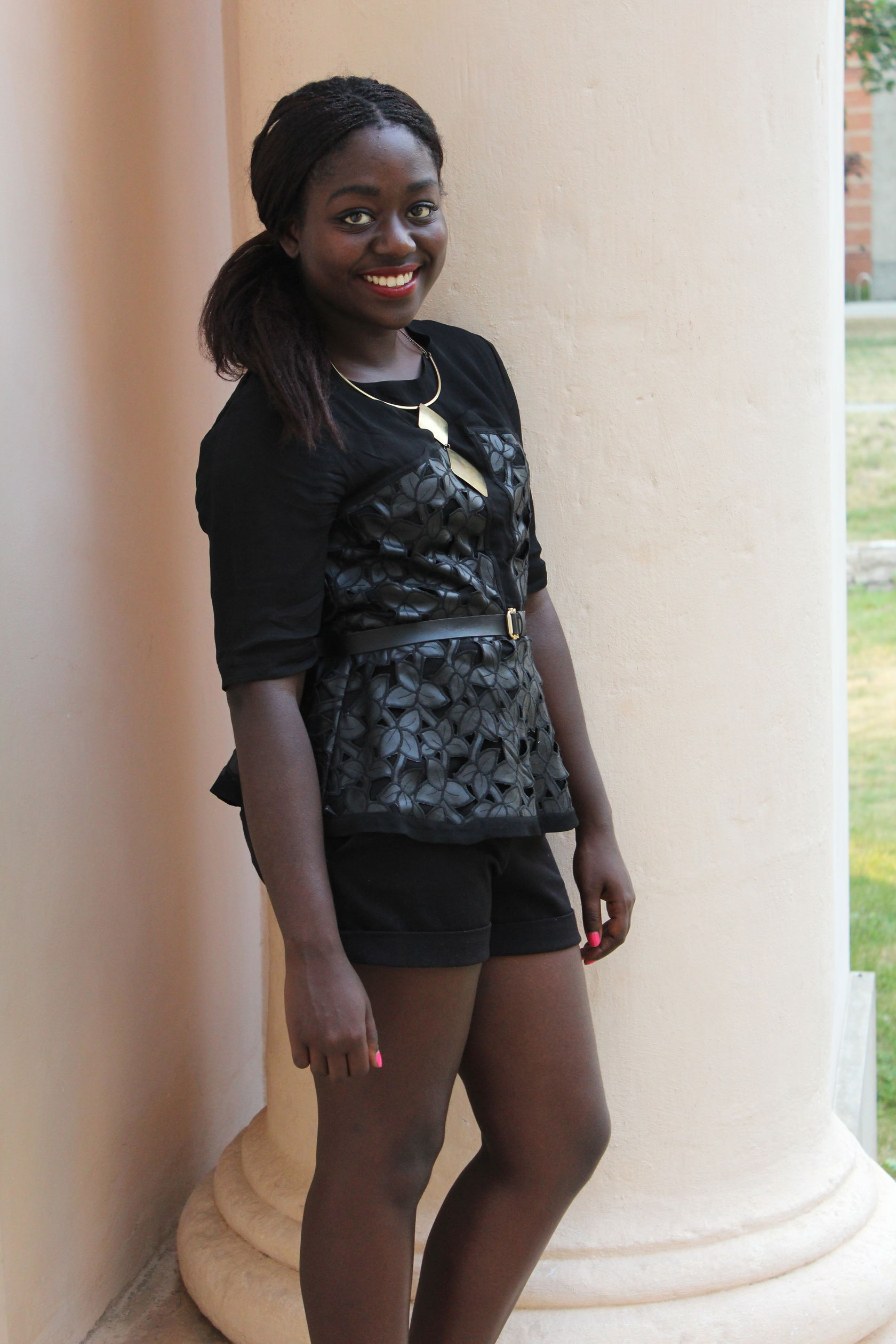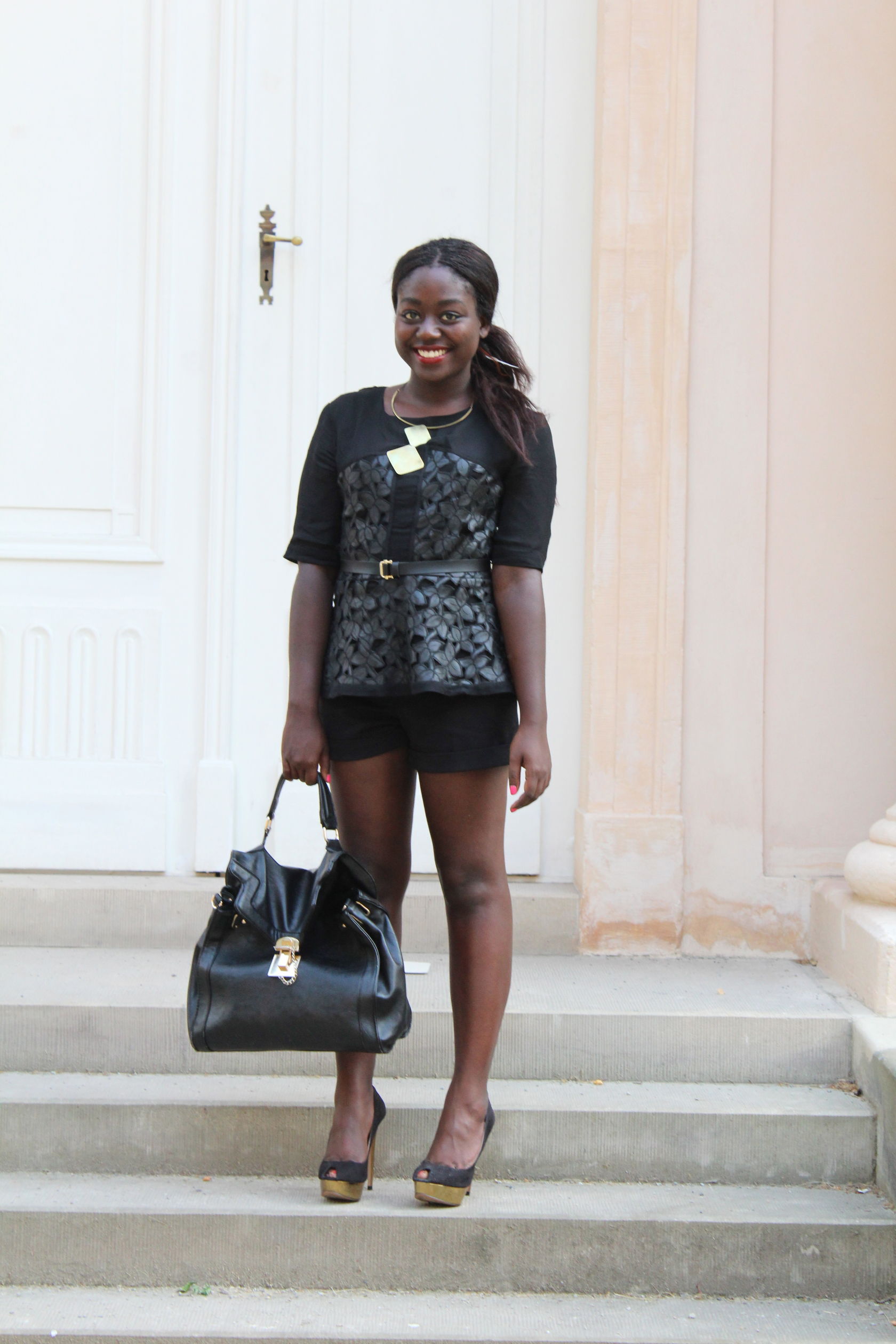 Pants I Hose: H&M
Bag I Tasche: THANKS TO Glossy Box Style
Shoes I Schuhe: Zara
Top: Kaviar Gauche for Zalando THANKS TO Zalando
Necklace I Kette: Promod
Love Lois xxx