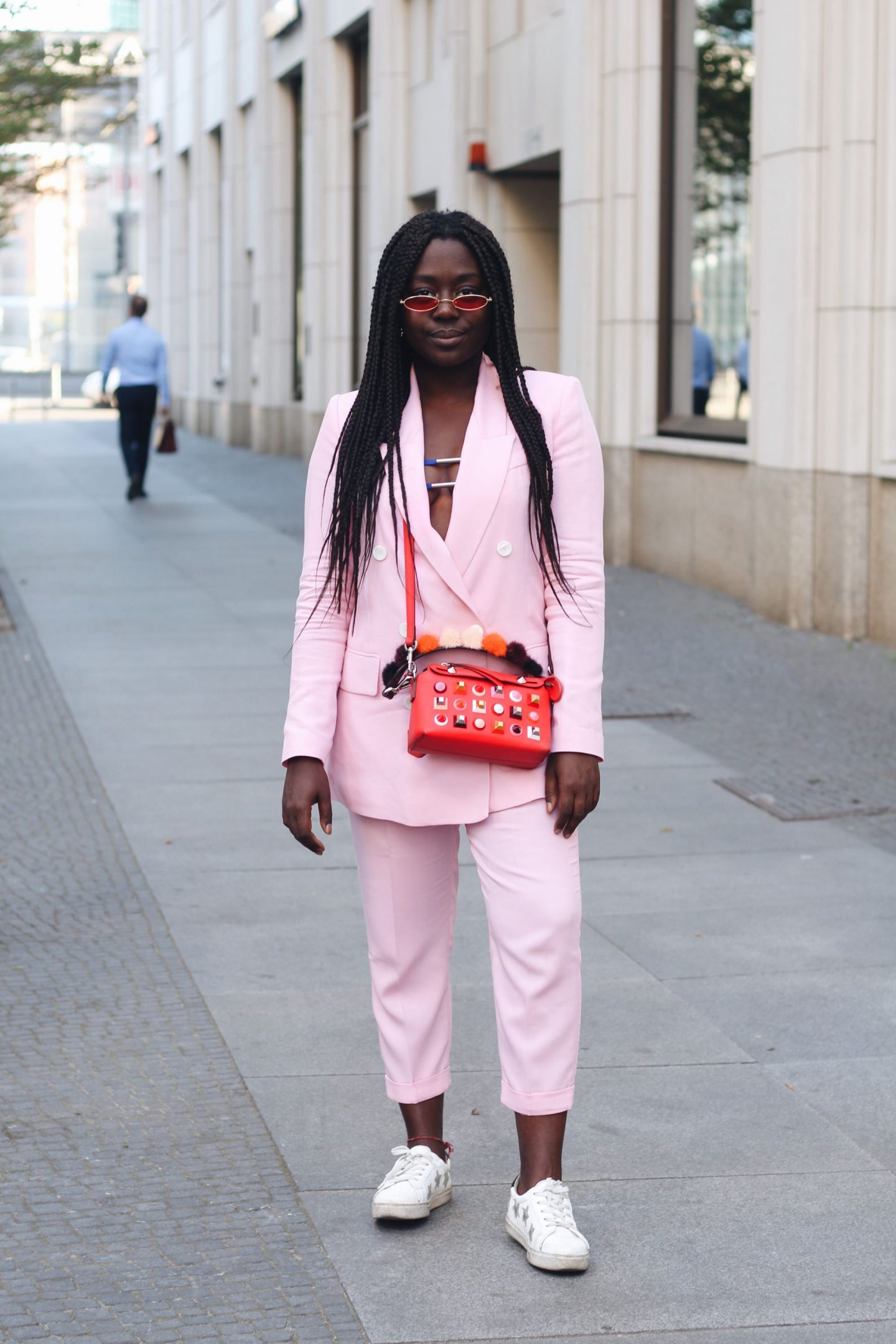 Berlin Fashion Week has come and gone and I just want to share my outfits. This time it's just going to be my outfits and no fashion diary of all the things I got to experience daily. This season was rather unspectacular for me. I didn't do any shows as I had to cancel the three I picked out to see last minute for some uni work. I did do a few events, met old and new colleagues, made a few new really lovely contacts in the fashion industry (hope to open doors for new projects).
Discover my old Fashion Week shenanigans.
For my first look I went super casual, but with a twist. I knew I had a pool party that evening so I put on my swimsuit from ASOS as a body which I then paired with a pink suit. The swimsuit is quite daring, so I wore my blazer closed all day. If you care to know, I didn't get to swim. Fashion people don't actually swim at Pool Parties *eye roll*. Fashion people are too cool for school. Fashion people only do it for the gram. I'm yawning.
My new favourite combination is red mixed with pink – a pink suit with red accessoires to be exact. I've been wearing my new Fendi By The Way Bag almost to every outfit since I got it. It gives every simple outfit an upgrade. So do these red sunnies from Na-kd. I've finally hoped on the Micro Sunglasses trend!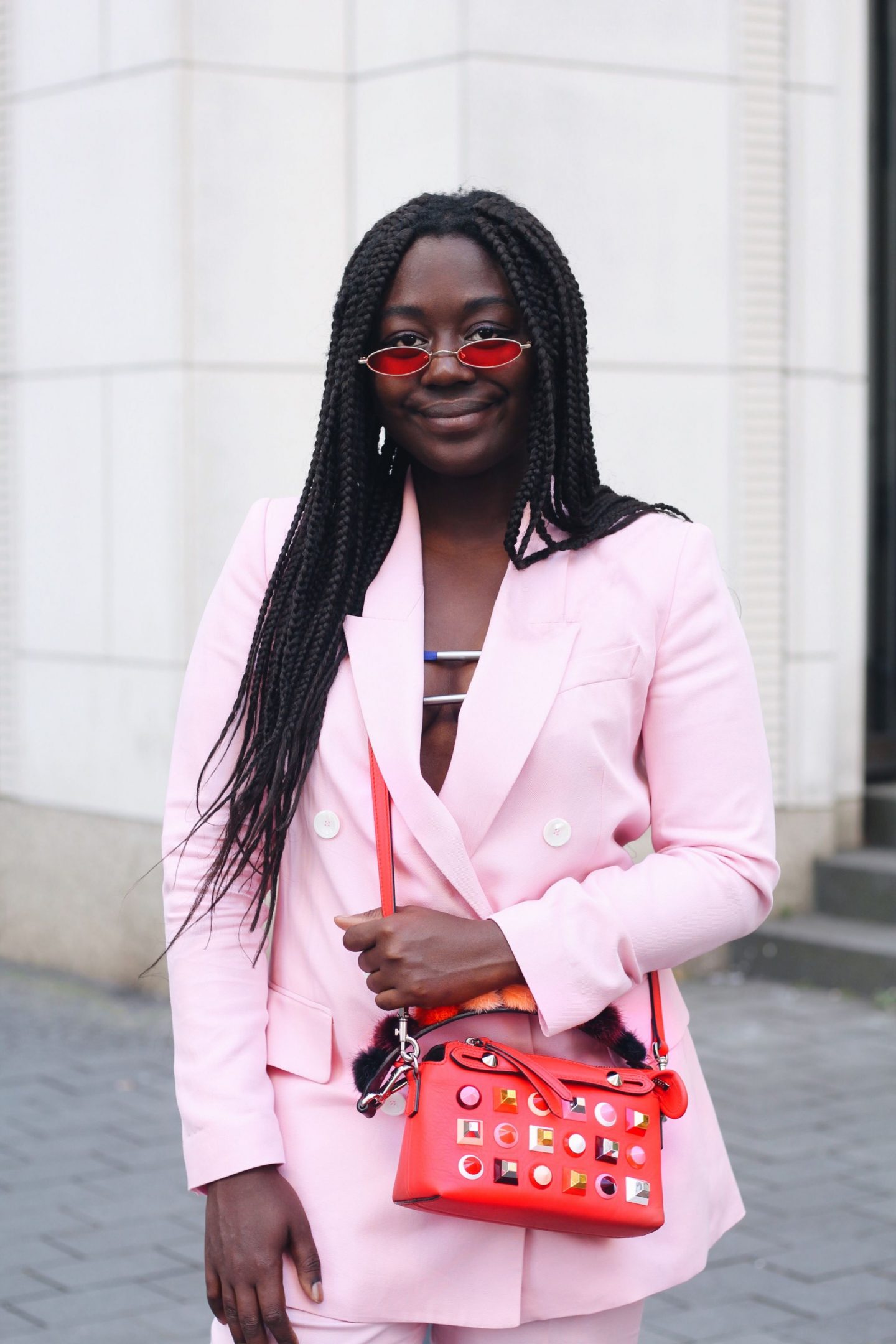 THE
PINK
SUIT


Micro Sunglasses: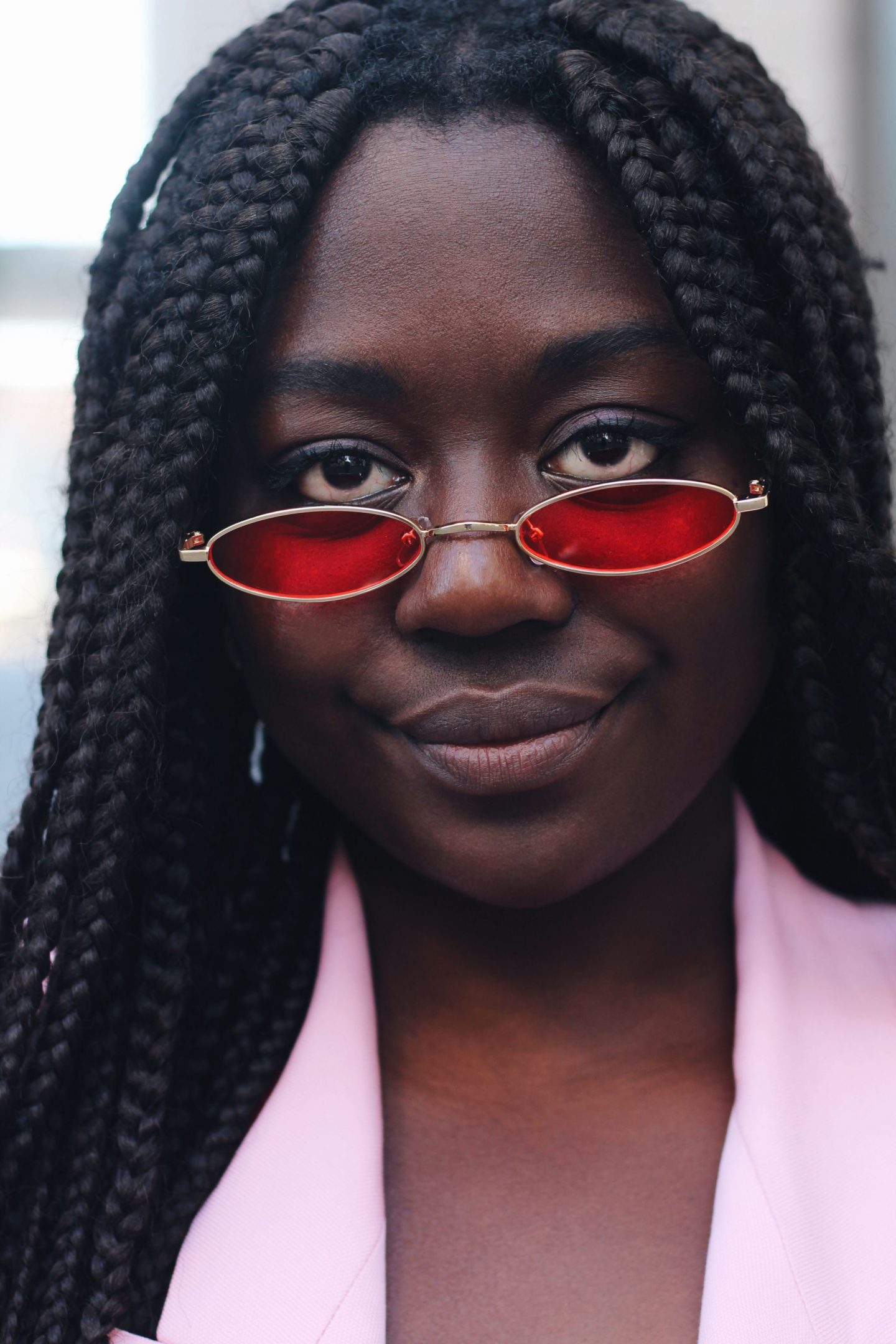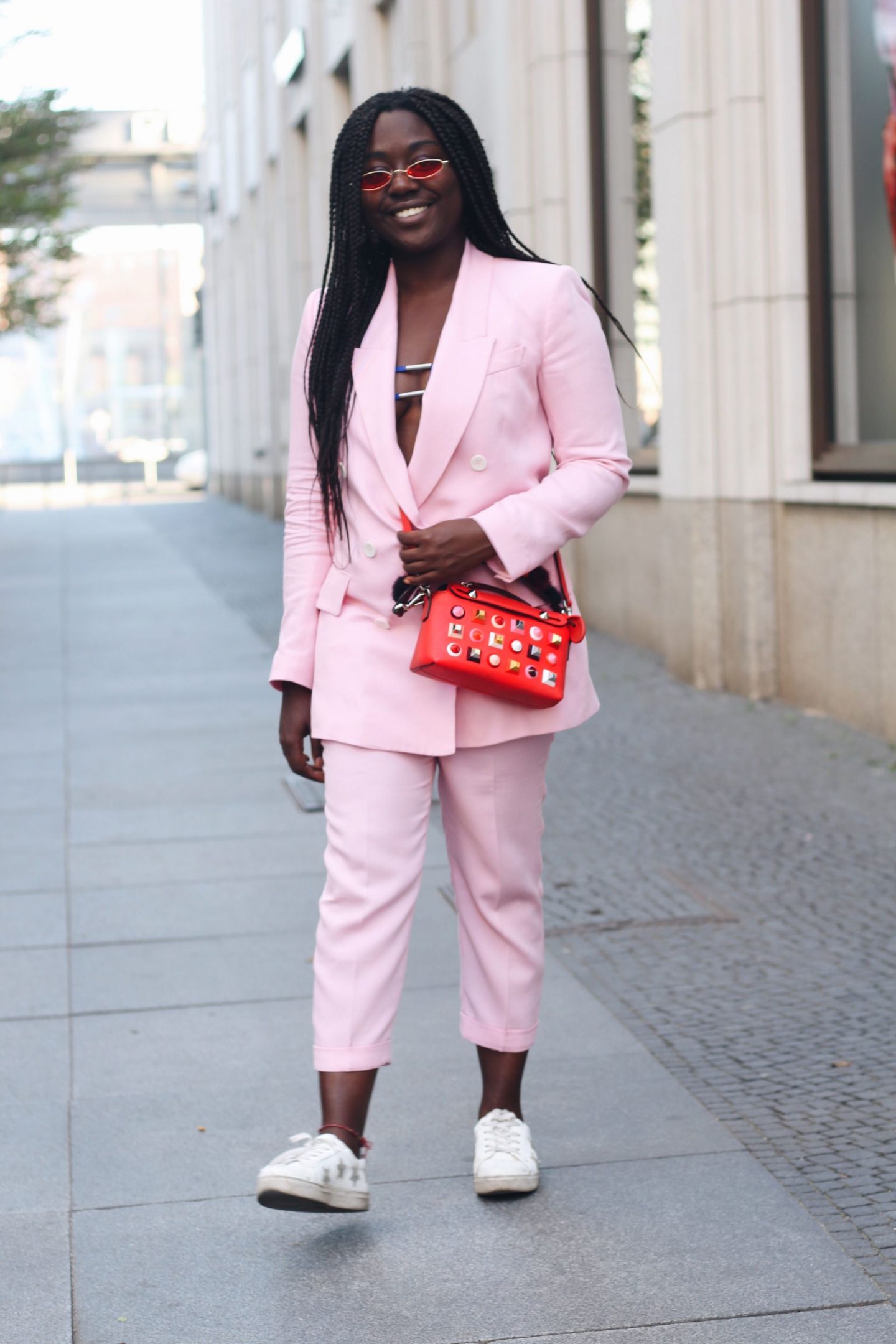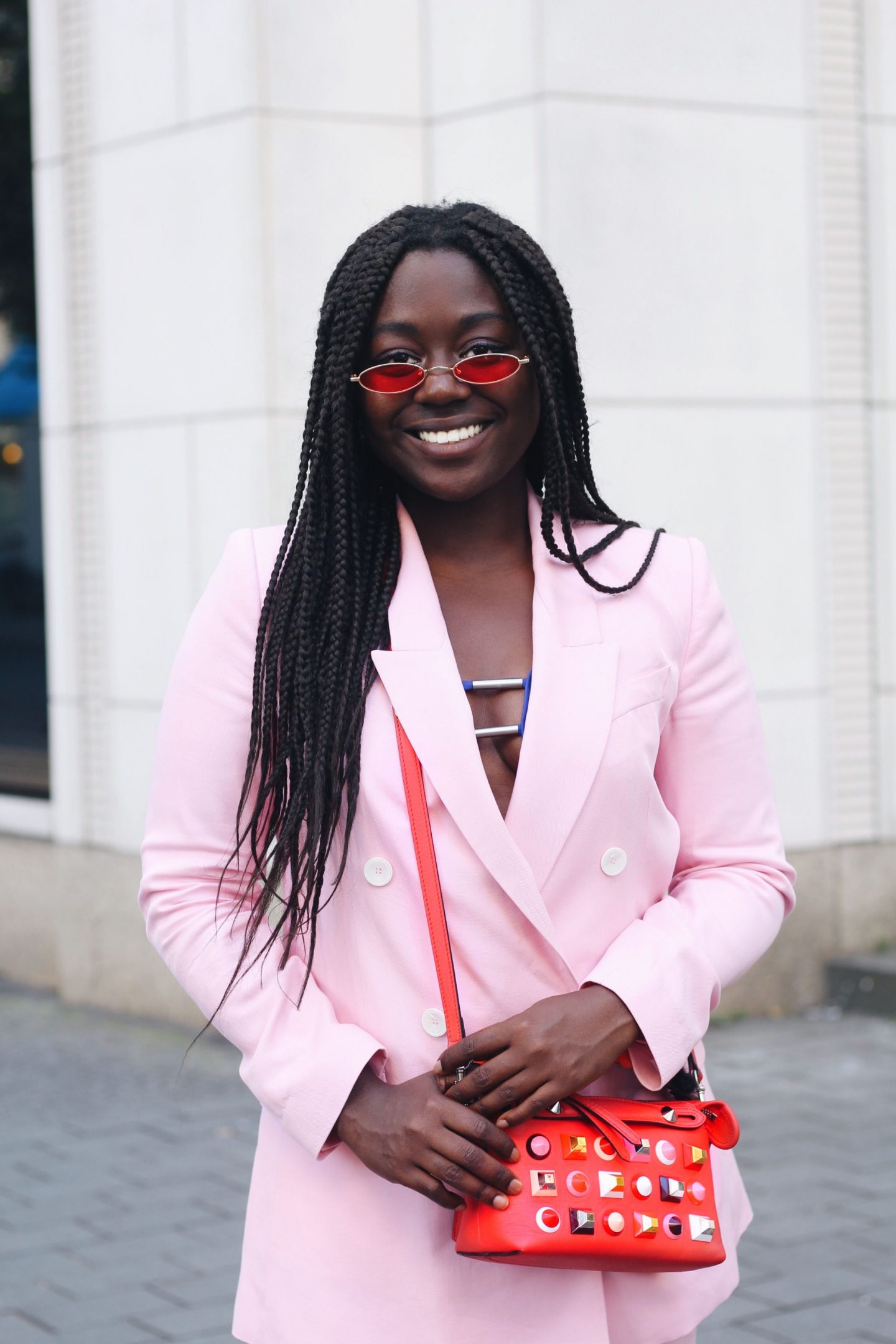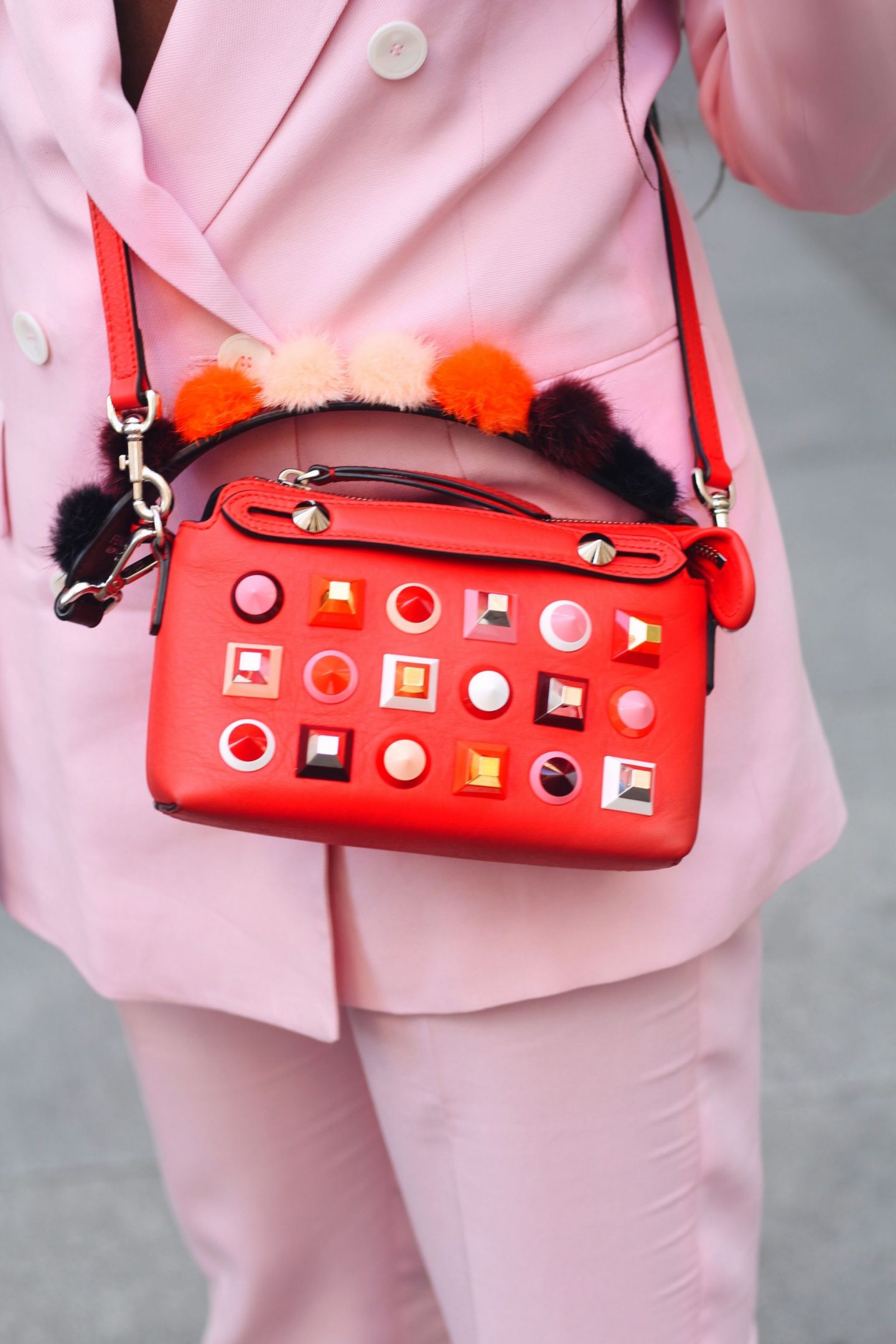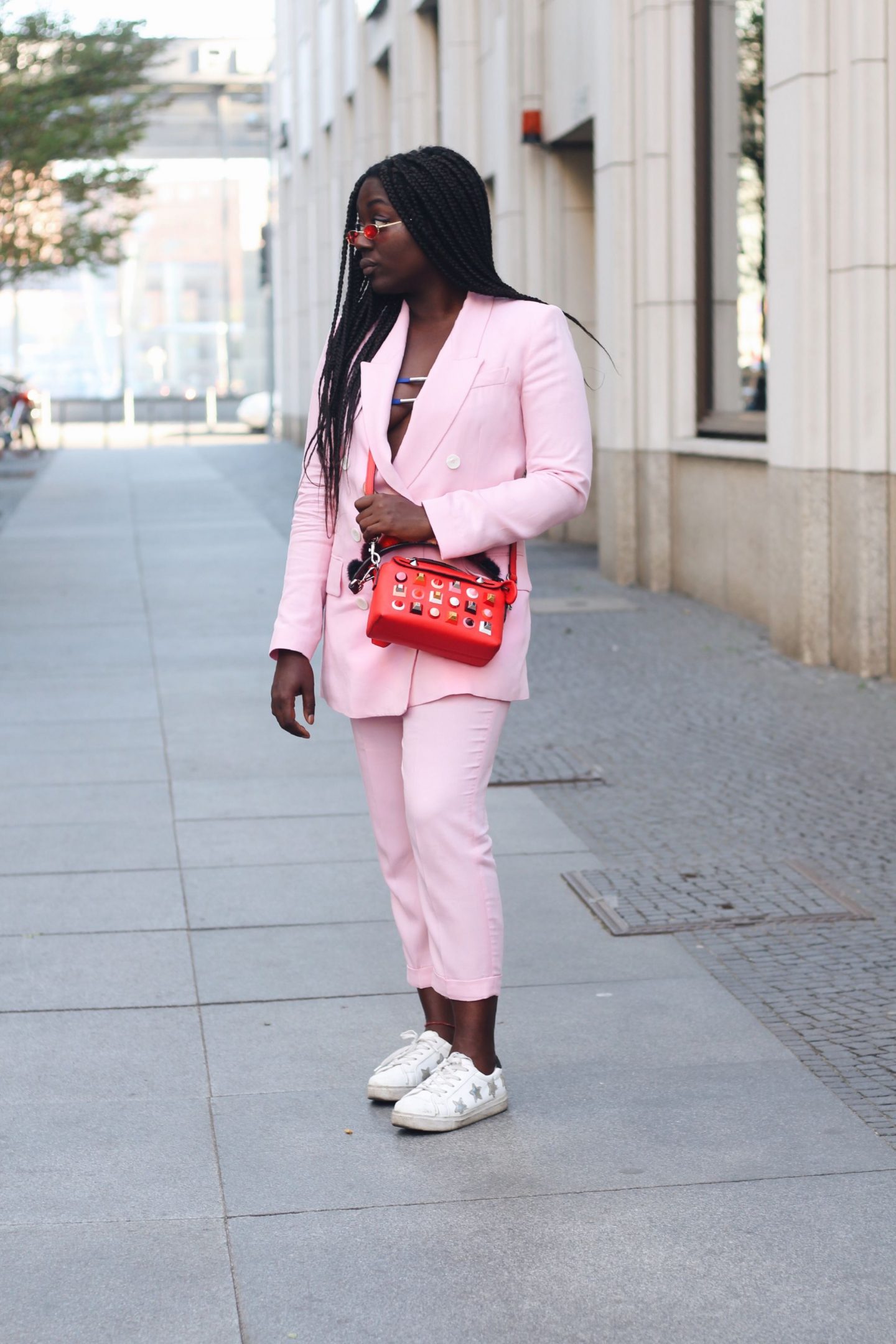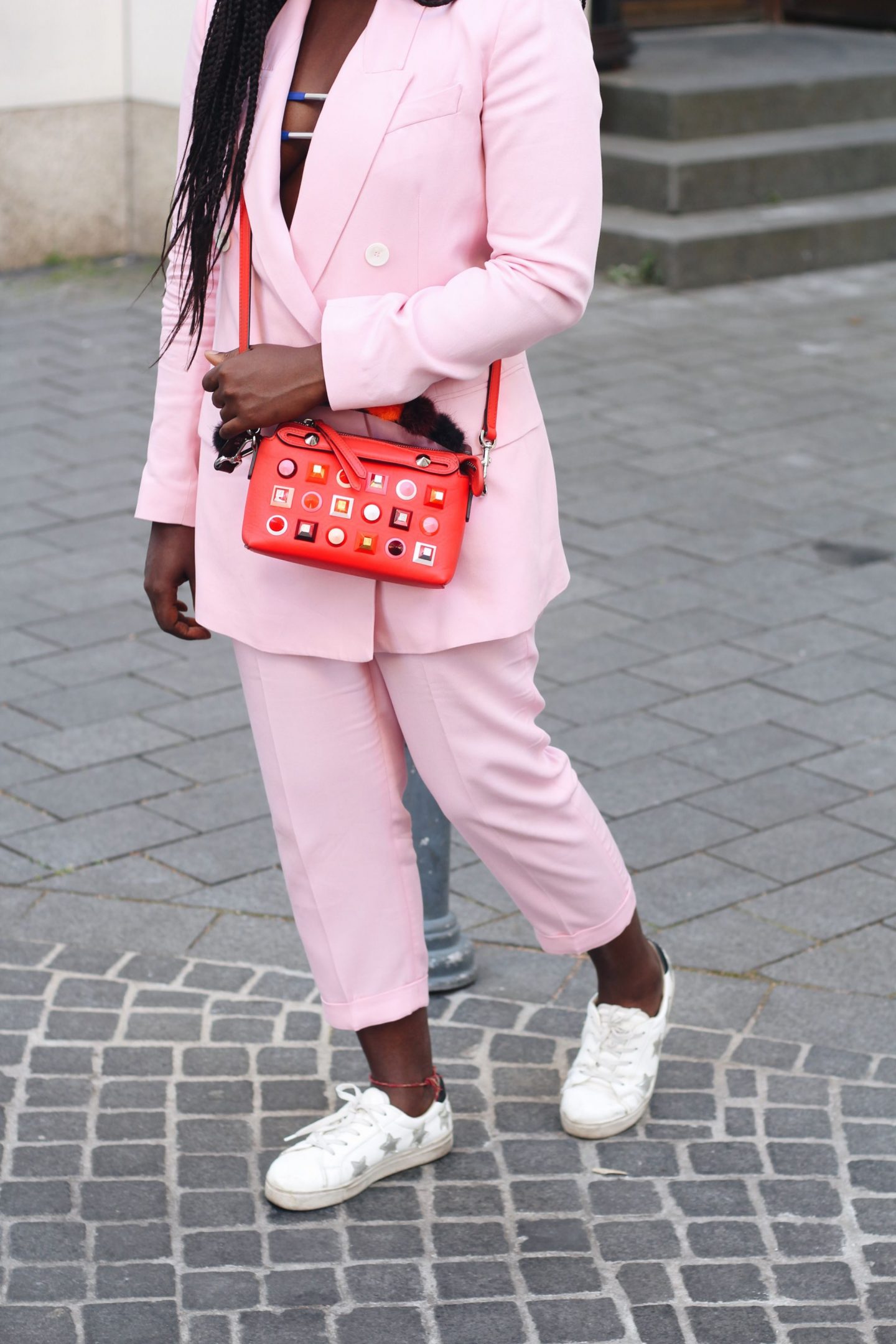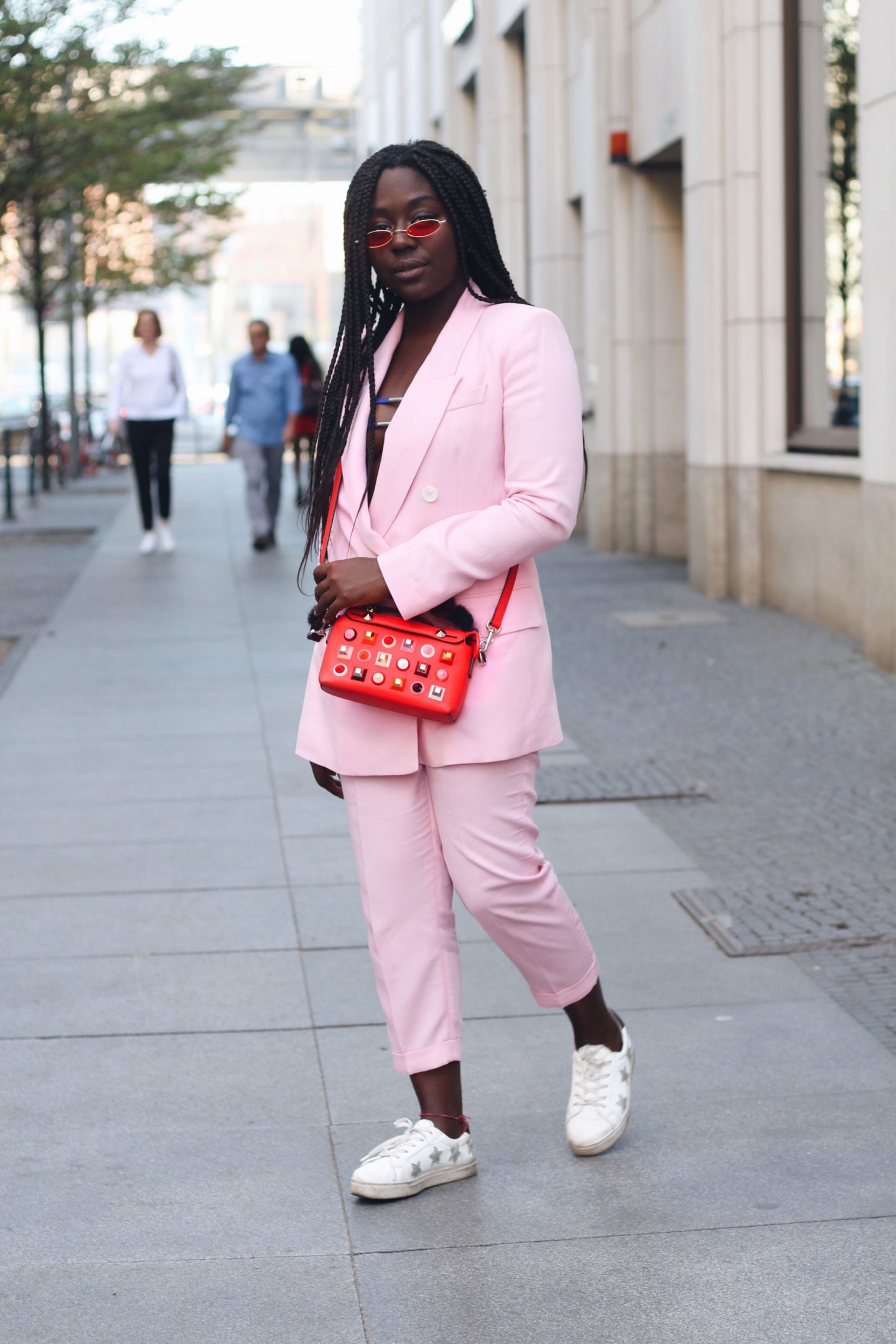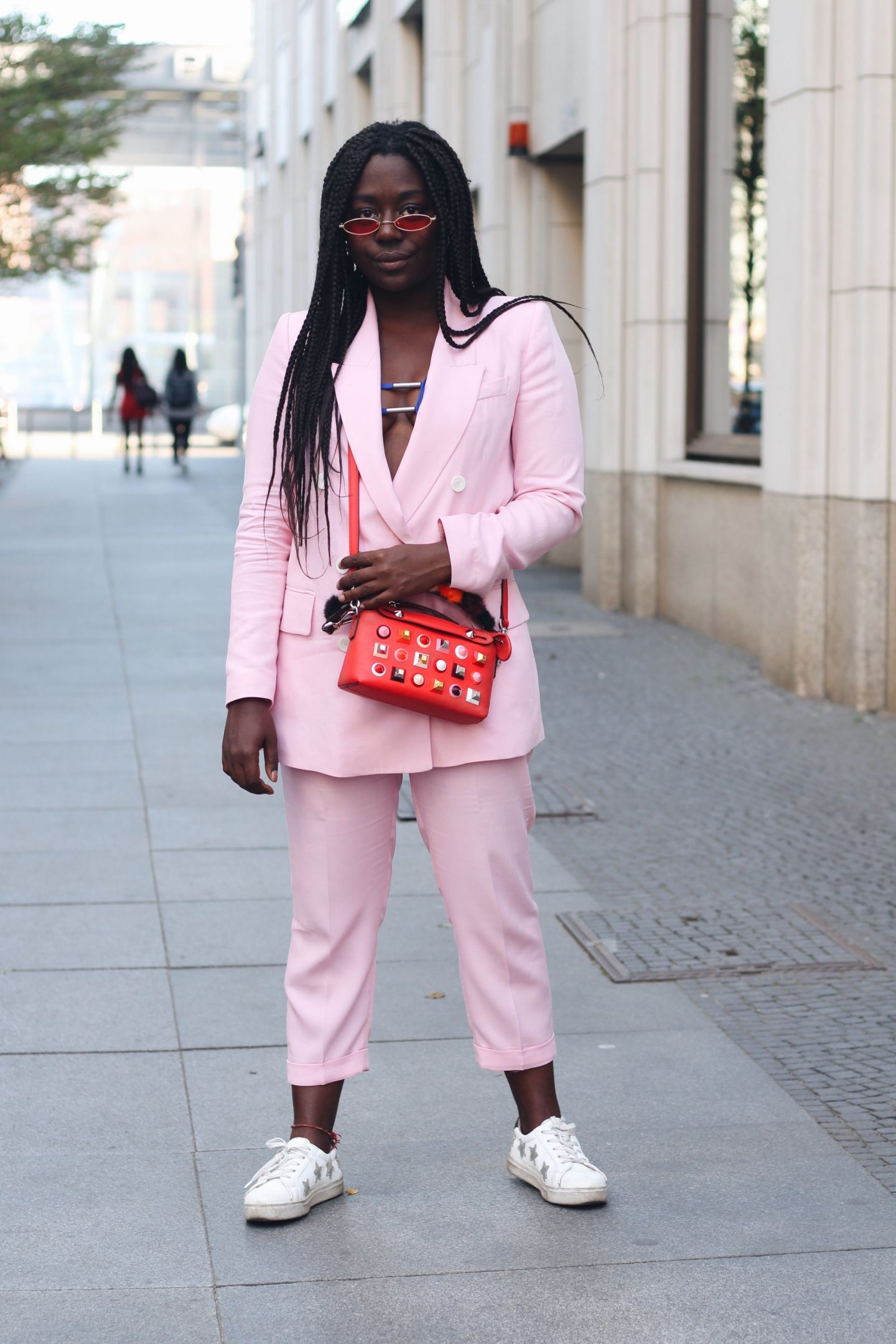 ph.: Grace

Suit
I
Anzug: Zara (
similiar here
)
Bathing Suit
I
Badeanzug:
ASOS
Sunglasses
I
Sonnenbrille:
Na-kd
Bag
I
Tasche:
Fendi By The Way Bag
Shoes
I
Schuhe: Topshop
Handle
I
Riemen:
Fendi
(sale! use
code X20JULY for extra 20% off
on
Farfetch
) or buy directly from
Fendi
Love Lois xxx