Last week I discovered the new ASOS Beauty line –ASOS Design Makeup – at ASOS' very own headquarter here in Berlin. Shot by Ruben Jacob Fees in the design and feel of the original ASOS campaign I present you the images created that afternoon. Keep scrolling to discover the new ASOS Design Makeup line and Crayola Beauty collaboration.
As you may or may not know you can now get beauty on ASOS besides your favorite clothes and shoes. ASOS has been building quite a repertoire with M.A.C Cosmetics and Bobbi Brown launching on ASOS just the last couple of weeks.
But as if that's not a huge win enough for ASOS beauty, ASOS launched their very own makeup line ASOS Design Makeup and a new campaign called "Go Play" celebrating diversity in all its forms. The campaign truly is beautiful and I've always admired ASOS publicly celebrating and acknowledging diversity the way they do. ASOS was one of the first places I could get "petite" clothing. From there they went on to sell Plus Size and Tall Size.
But just as beautiful and noteworthy as the campaign is the makeup line itself. ASOS Design Makeup is here to stay.
it includes various eye shadow palettes, lipsticks, eyeliners, loose glitter pigments, liquid lipsticks and eyeliners, brow palettes, rouges and bronzers, highlighter sticks, lip liners, mascara, translucent powder.. pretty much anything you need to get started with. Overall it's a solid collection and the price range is more than affordable placed in the drugstore makeup range.
Of course I tested the entire range for its pigmentation. And girls, (hello black girls!) the pigmentation is a solid A-B. As for packaging, I'm here for this playful look. It goes well with the overall image.
ASOS BEAUTY x CRAYOLA
But ASOS Design Makeup is not all the news! ASOS launched a collaboration with Crayola. You know Crayola, yes those were your favorite pens in pre-school, when your entire world was nothing but joyful and your only job was to paint, paint, paint. Just as playful is the makeup line exclusively to ASOS. It comes in your pens design.
SWATCHED from top to bottom: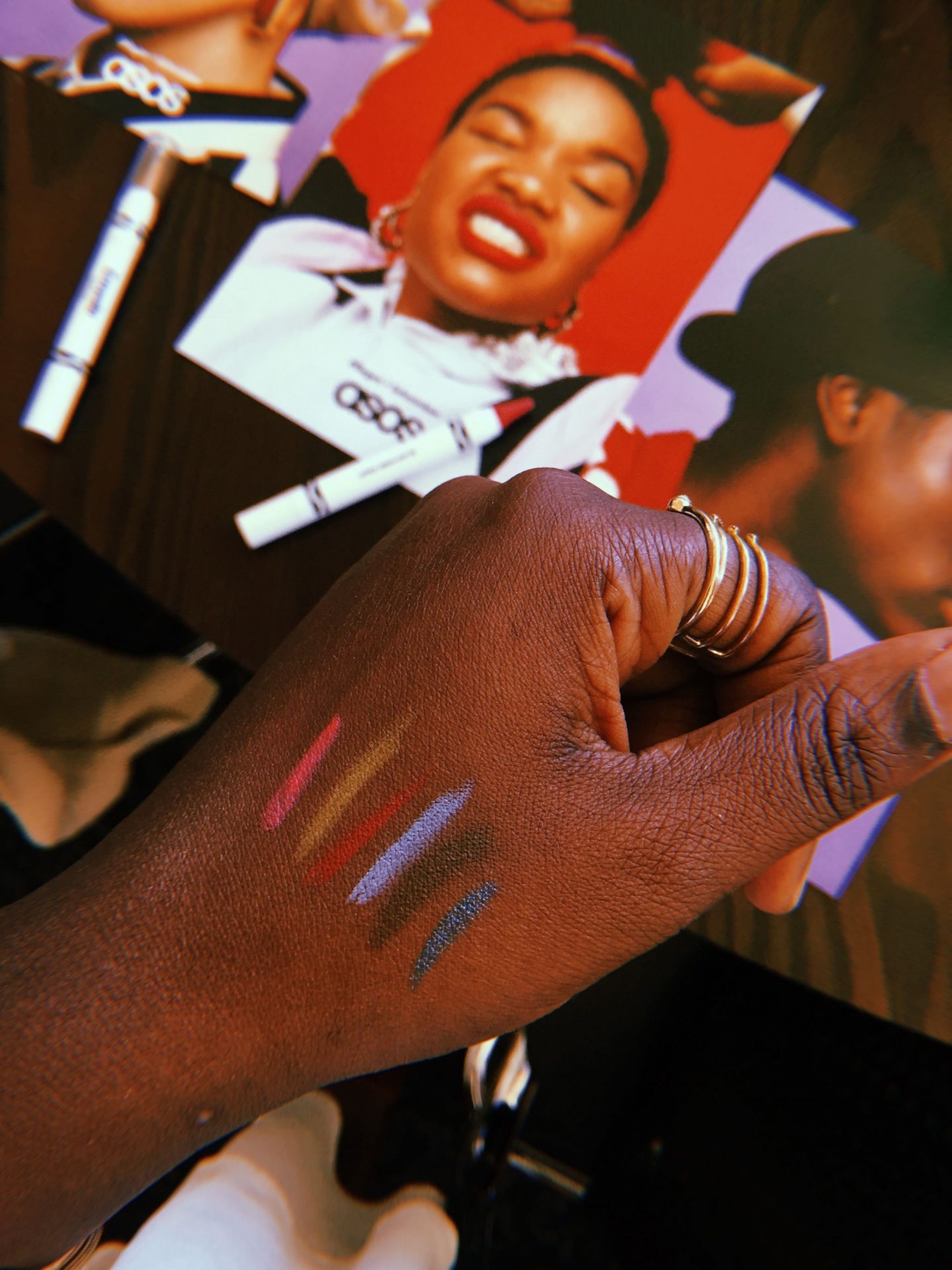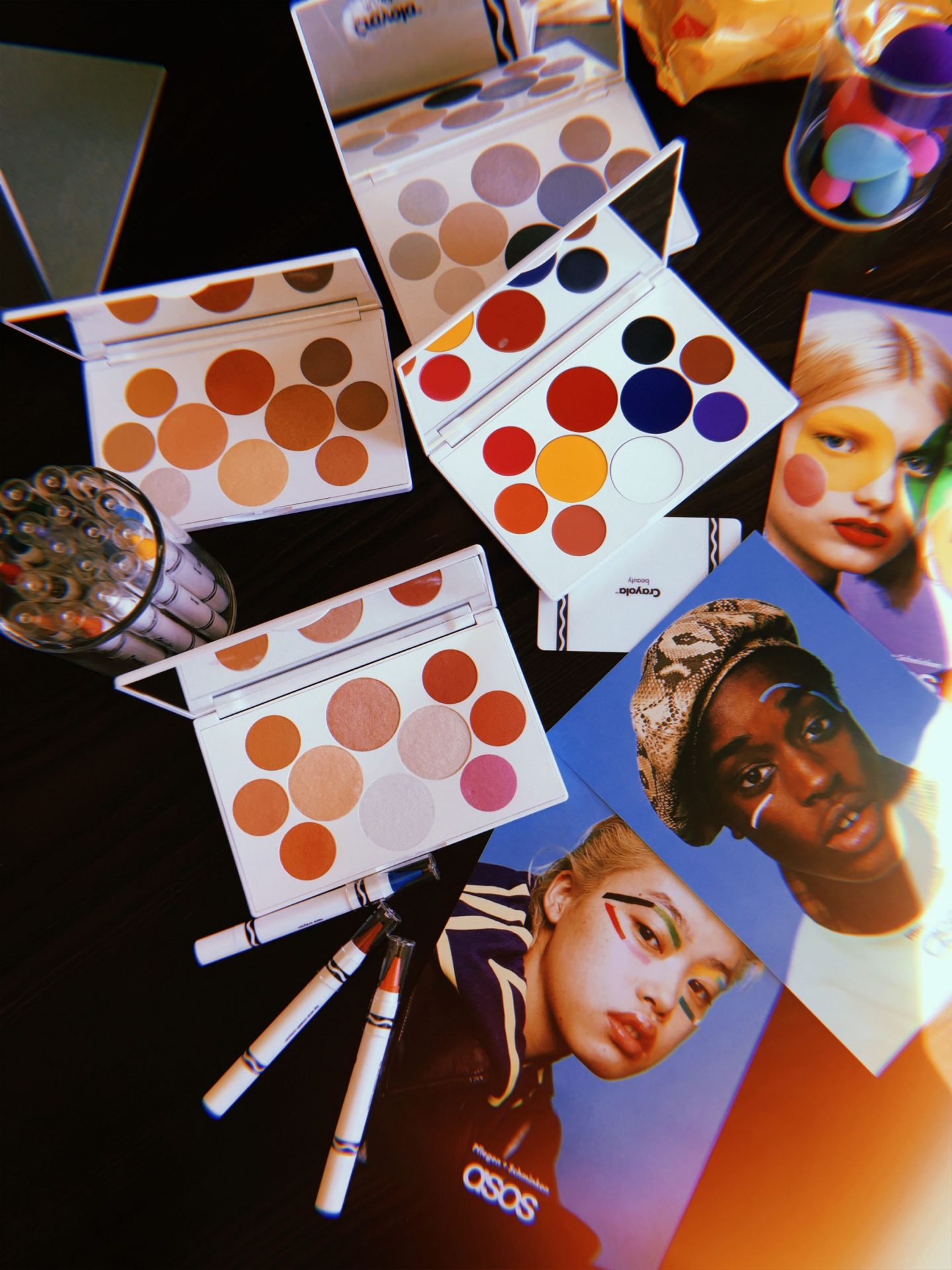 THE PALETTES:

The ASOS Beauty x Crayola collection inclused 4 palettes of one is a lip palette. But all of them are multi functional and can be used on cheeks, eyes as pleased.
ASOS Beauty x Crayola - "Go Play"
Recreate my ASOS Beauty x Crayola Look
Follow the step by step guide to get my ASOS Design Makeup look I created in 6 easy steps featuring my favorite products. It's an odé to the new ASOS beauty campaign.

Photos: Ruben Jacob Fees


What do you guys think about the new ASOS Beauty line and the Crayola collaboration? Are you wanting to try some of the stuff out? And are you just as smitten with the packaging as me?

Love Lois xxx