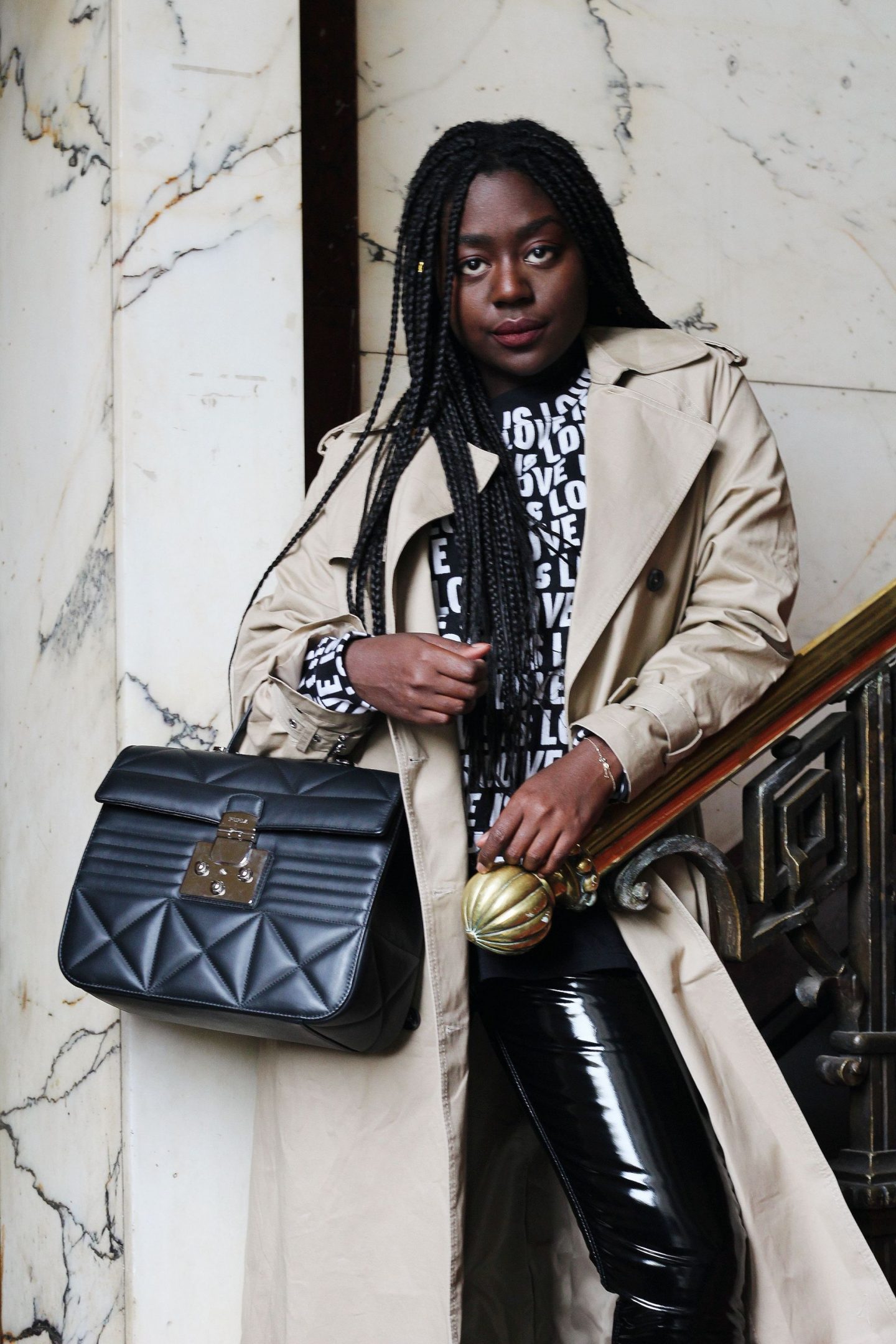 Beginning of this month Furla invited me to come celebrate The Furla Society with them in Berlin. For that occasion Furla let me choose a bag for the night from their new Fall/Winter campaign (Huge thanks again Furla!). What did I pick? Furla Fortuna.
I didn't take any pictures from the party itself this time, but if you followed my story on IG Stories, you got a few impressions. It was the first time my little brother was my plus 1. This time next year, I will be his plus 1 everywhere because he's an actor now and he'll be making headlines *eye roll*. This time next year his first movie will be playing in theaters along side Palina Rojinski.. but I can't say anymore. I'm just happy for him that everything seems to be working out right now. Maybe I'll be his PR Agent like I did for Langston (Uibel) when he started out. Would I not look cute with my Furla Fortuna at some random ass Universal Pictures meeting getting some contracts done for little bro? 😀 Anyway the Furla party was super fun, I met Rabea and Leyla Piedayesh, the designer from Lala Berlin (ughh love this brand – one of the very few Germans I adore). This woman is another kind of funny and it's always refreshing to meet people that don't take it all too serious in this industry. Enough about the party..
Furla is a luxurious brand you can afford without breaking the bank, yet doesn't comprise on style and quality. I've always wanted a Furla Metropolis for summer, but the range of colors is so vast I could never decide which to pick hence I still haven't gotten myself one. The new Furla fall range and latest designs truly turned out amazing and you realize Furla really has more to offer than their classic Metropolis style-wise.
Meet the Furla Fortuna from F/W 18.
My latest bag love.
Although I'm used to mini bags I have been wearing my new Furla Fortuna almost daily now (maybe you've spied me on the gram with it already!). It's the perfect business bag, great to carry for meetings as it spacious and lets you hold lot with you without cramming it full. It can be worn across the body as well, since it comes with a strap too. But I prefer to carry it on my arm like a lady. I'm really into the size of the bag and it's design. And the details on the luxurious leather. I'm telling you quilted bags will never go out of style! Will Chanel not ALWAYS be a classic?? The big size is perfect during the day, the smaller version of the Furla Fortuna can be a great day-to-night or just a night out bag.
You can discover the rest of the Furla Fall 2018 campaign and the Furla Society here.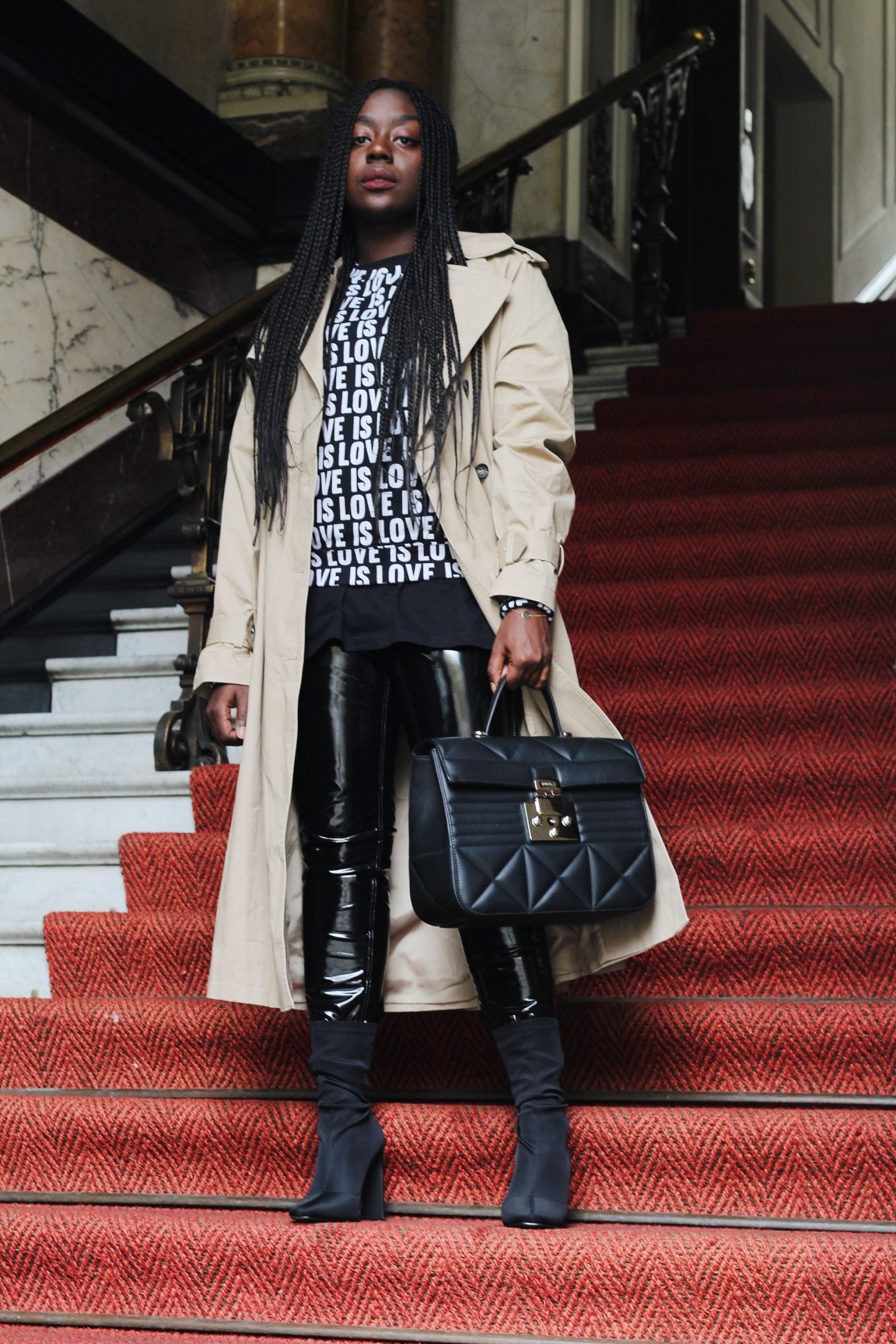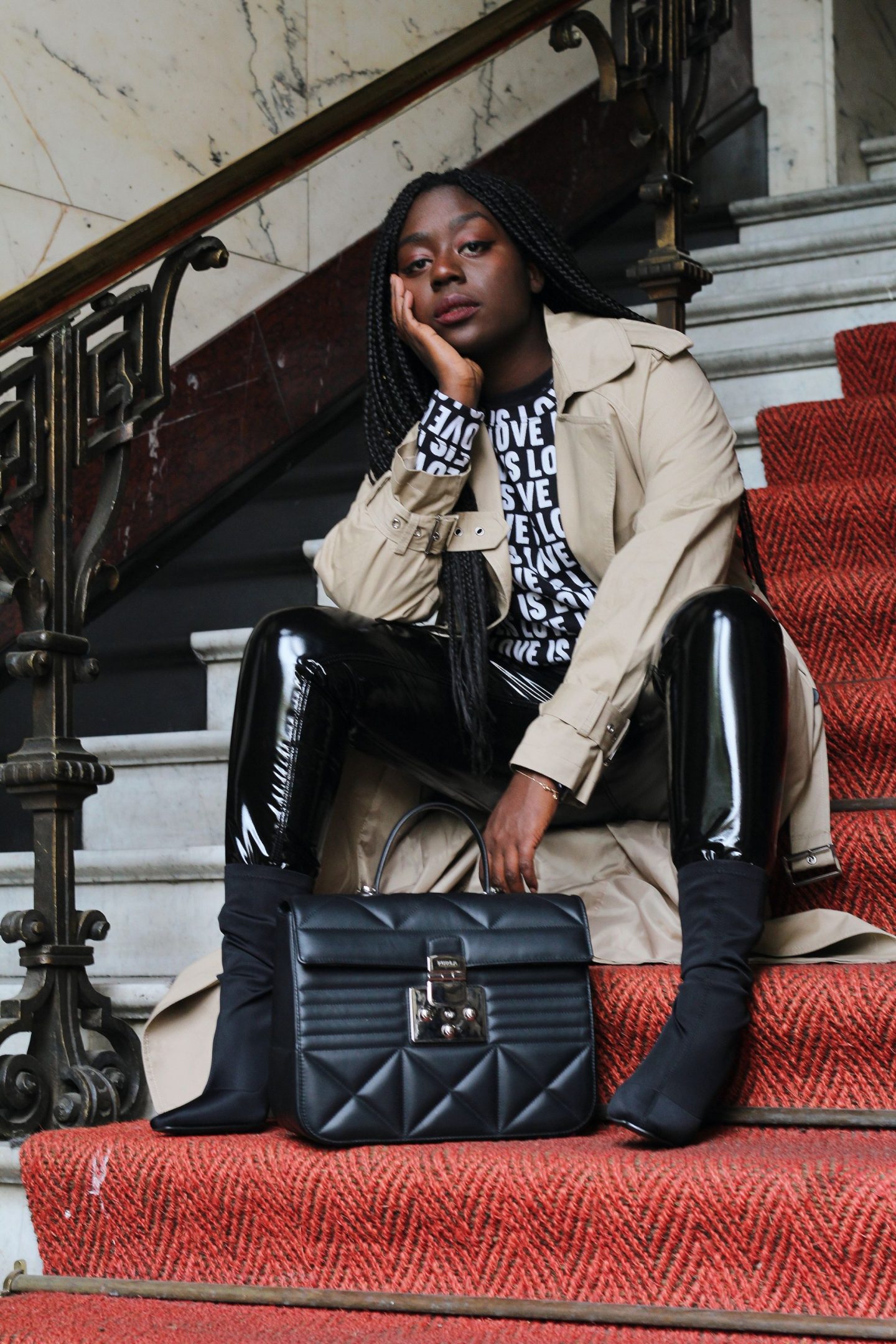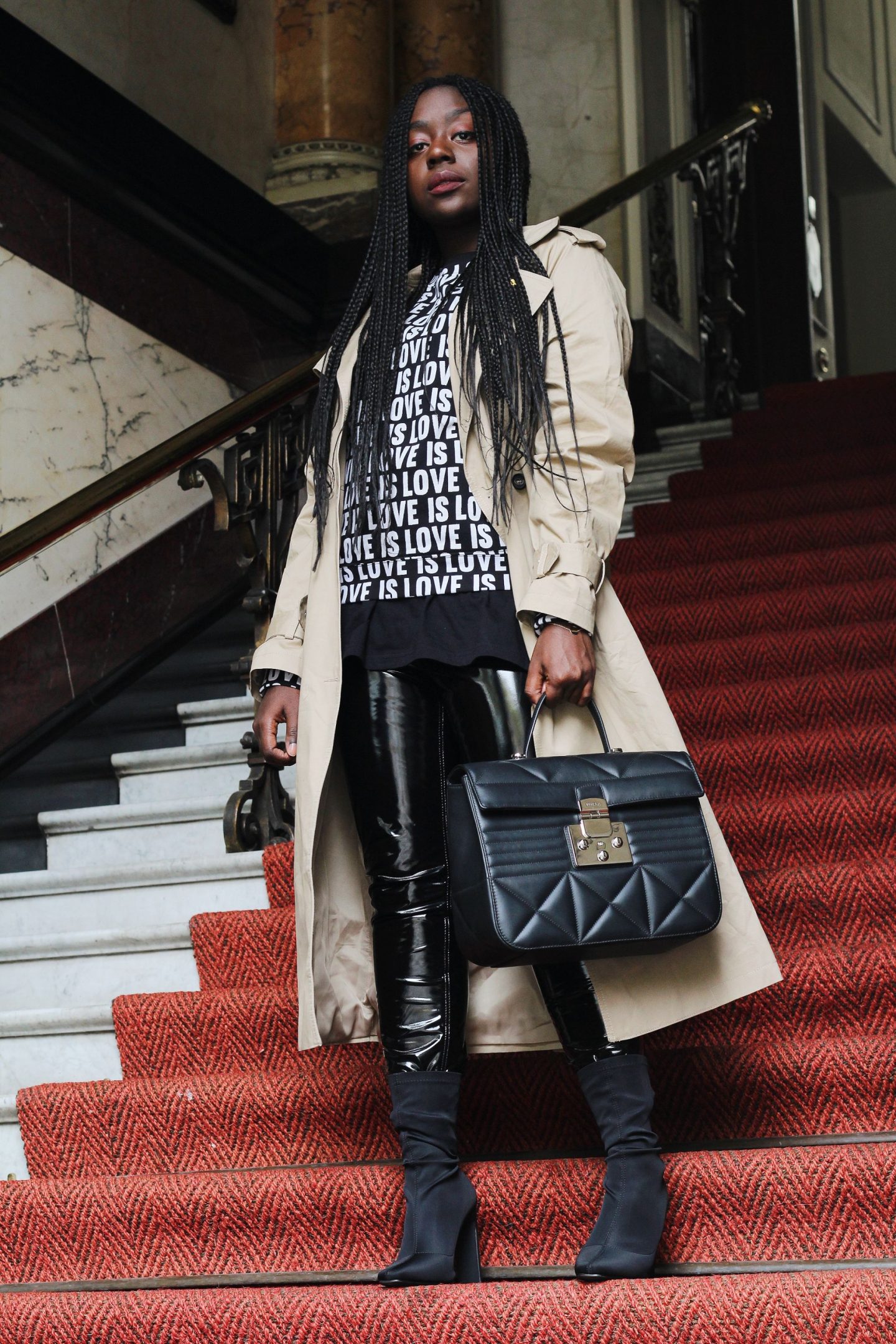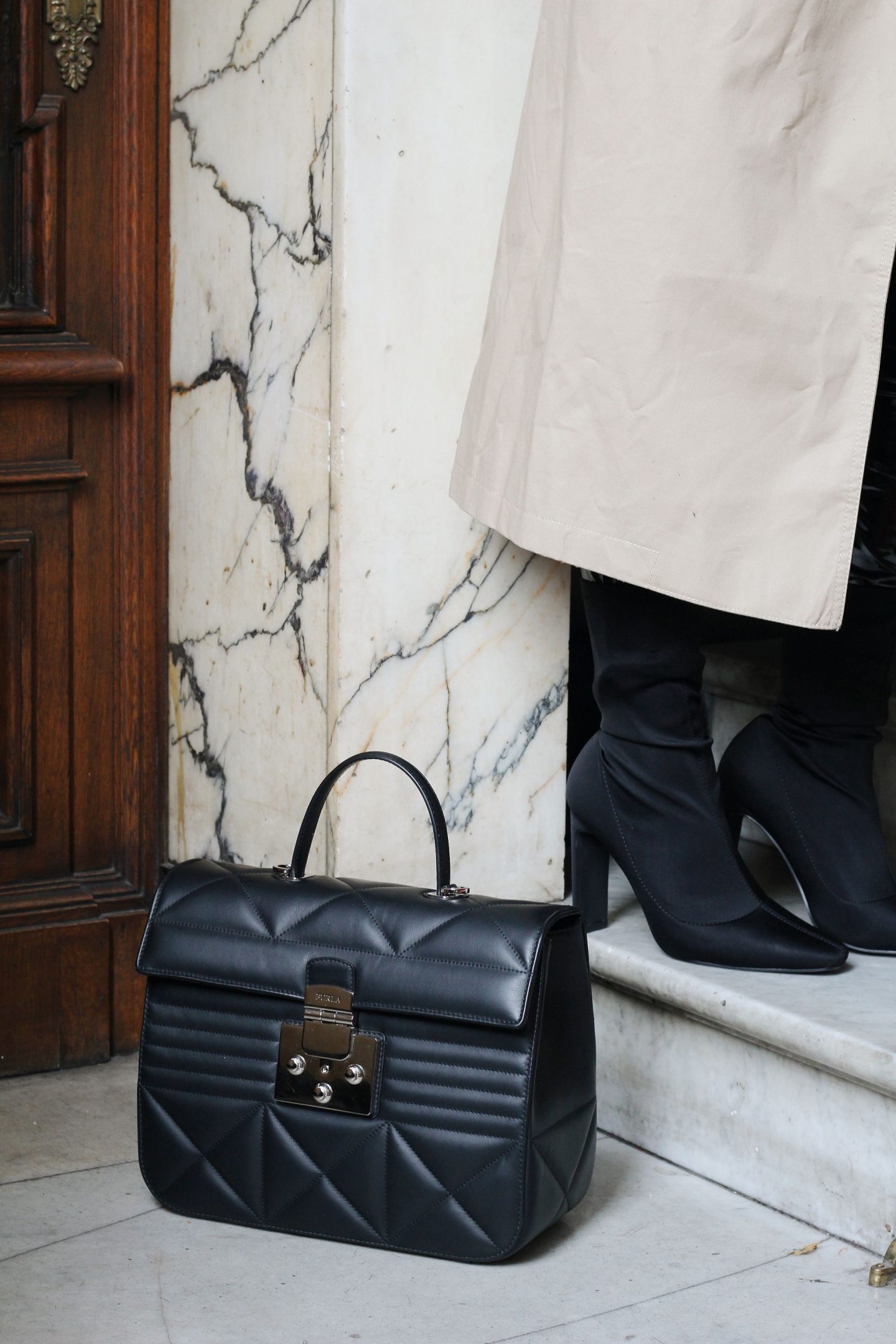 FURLA FORTUNA – THE FURLA SOCIETY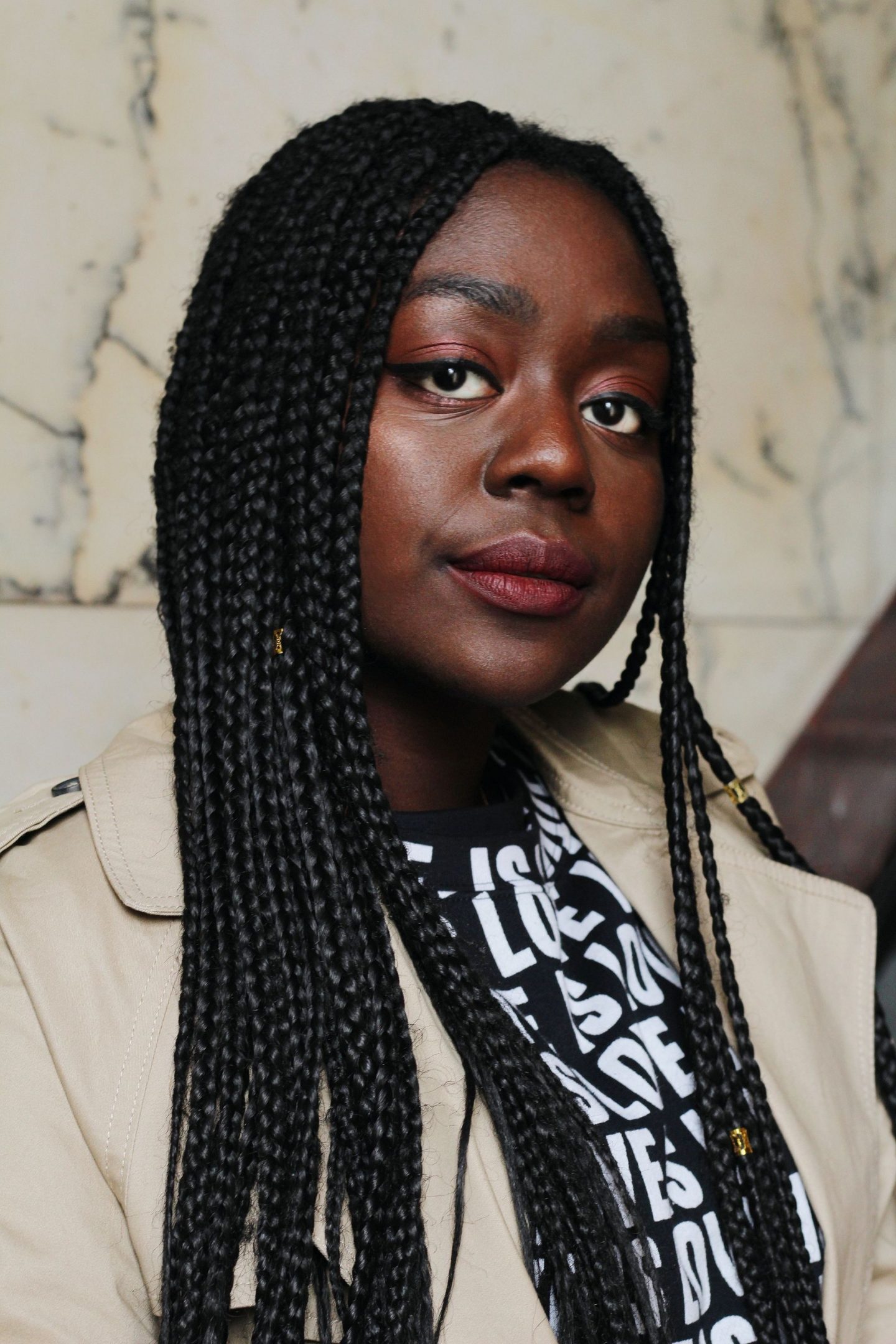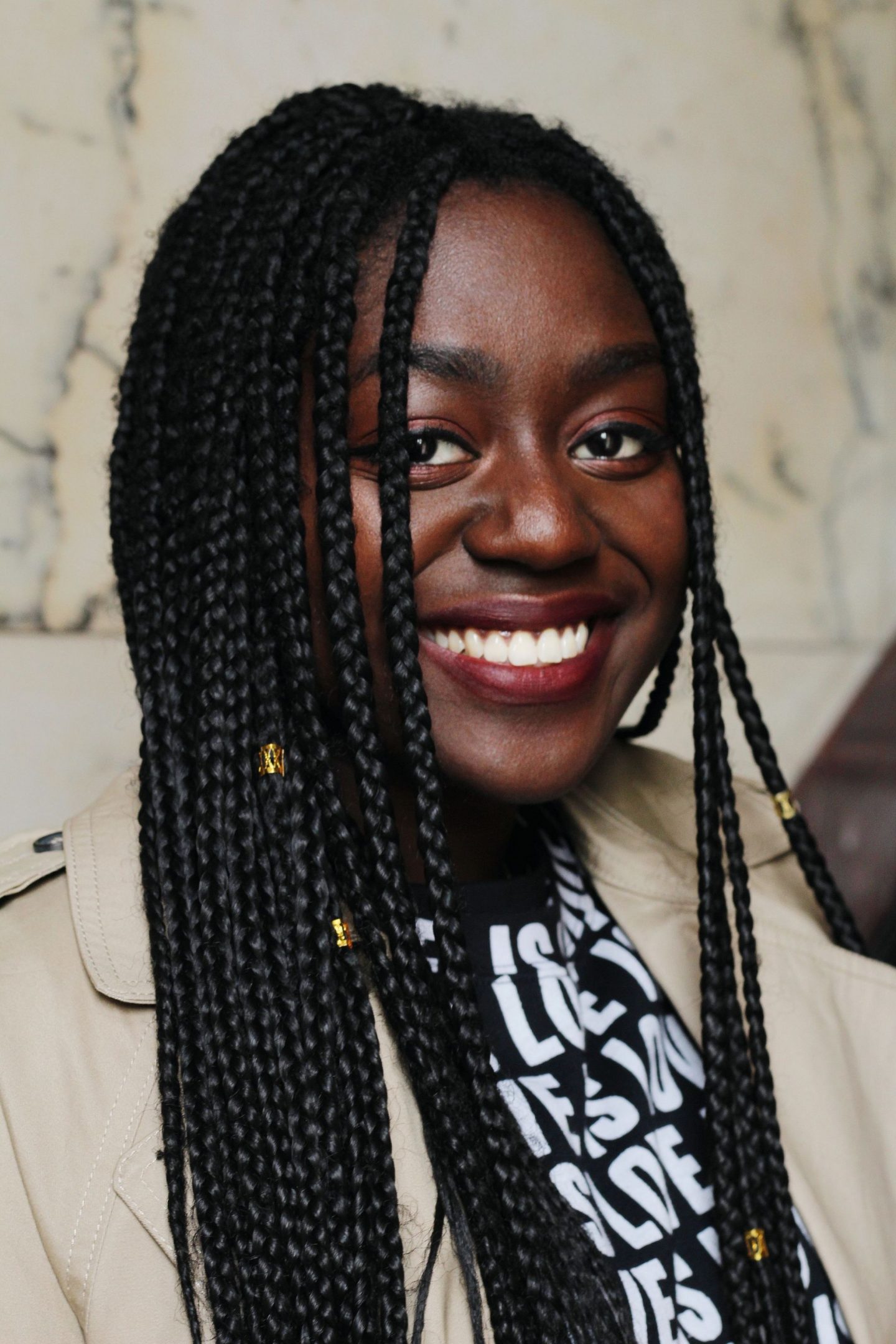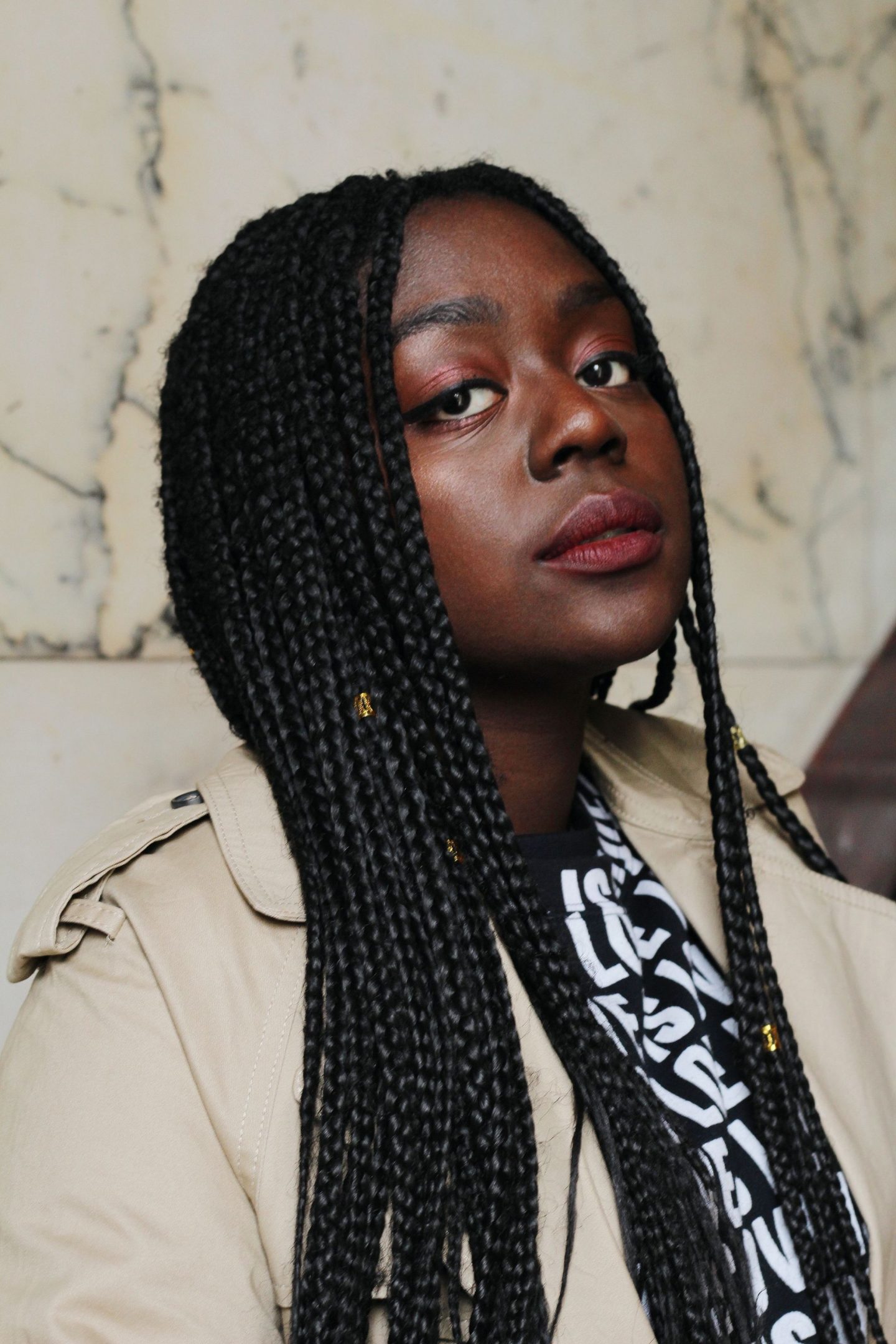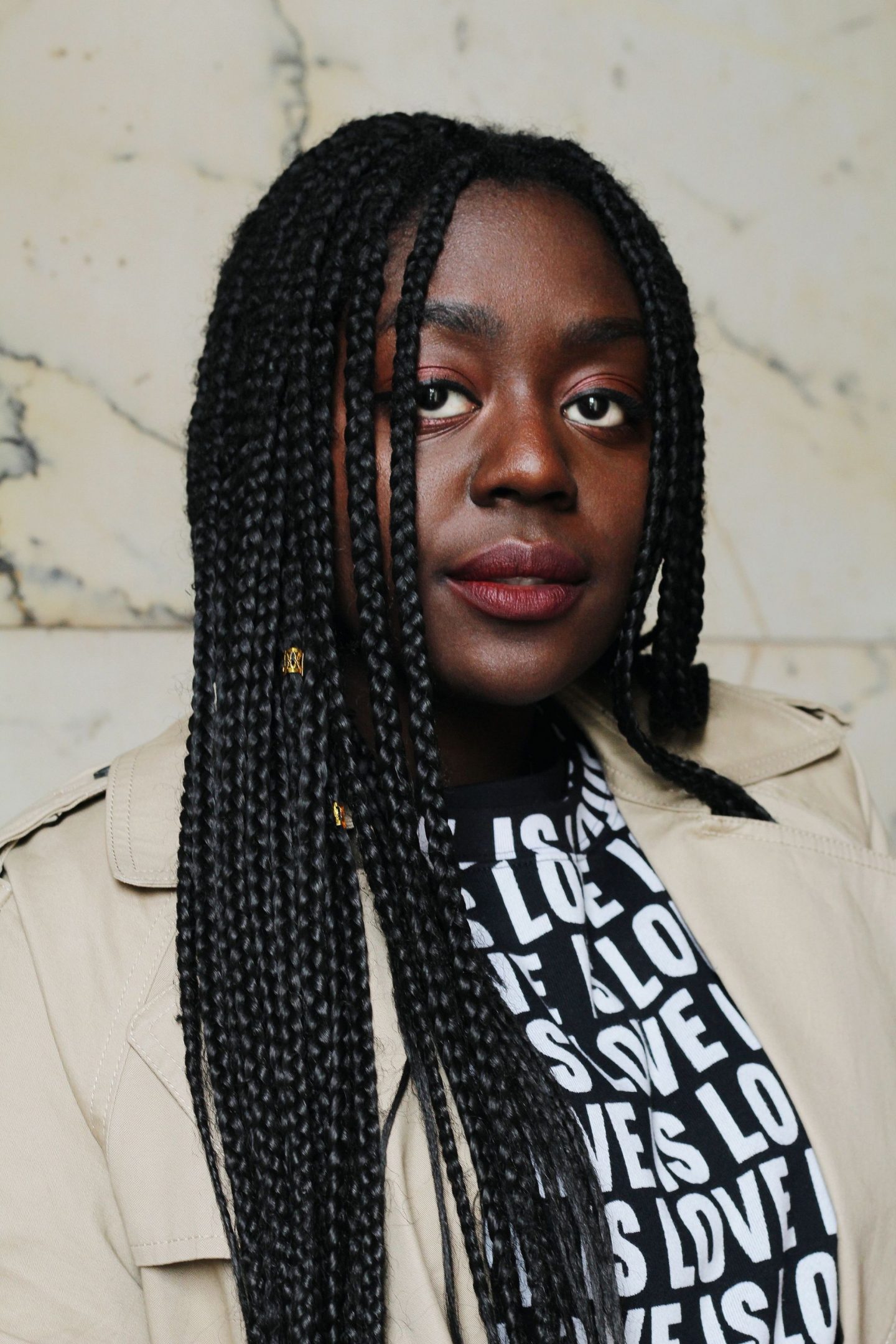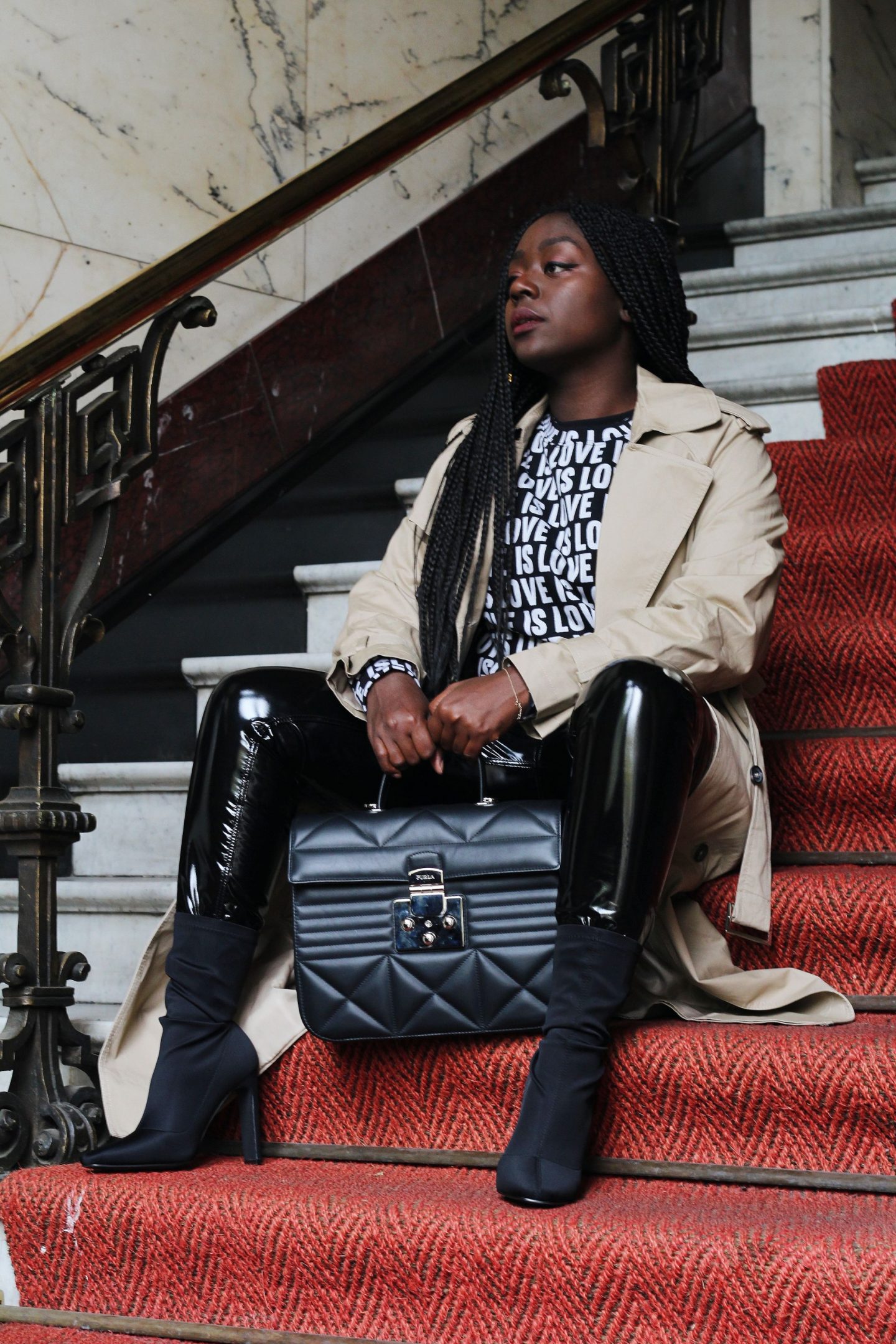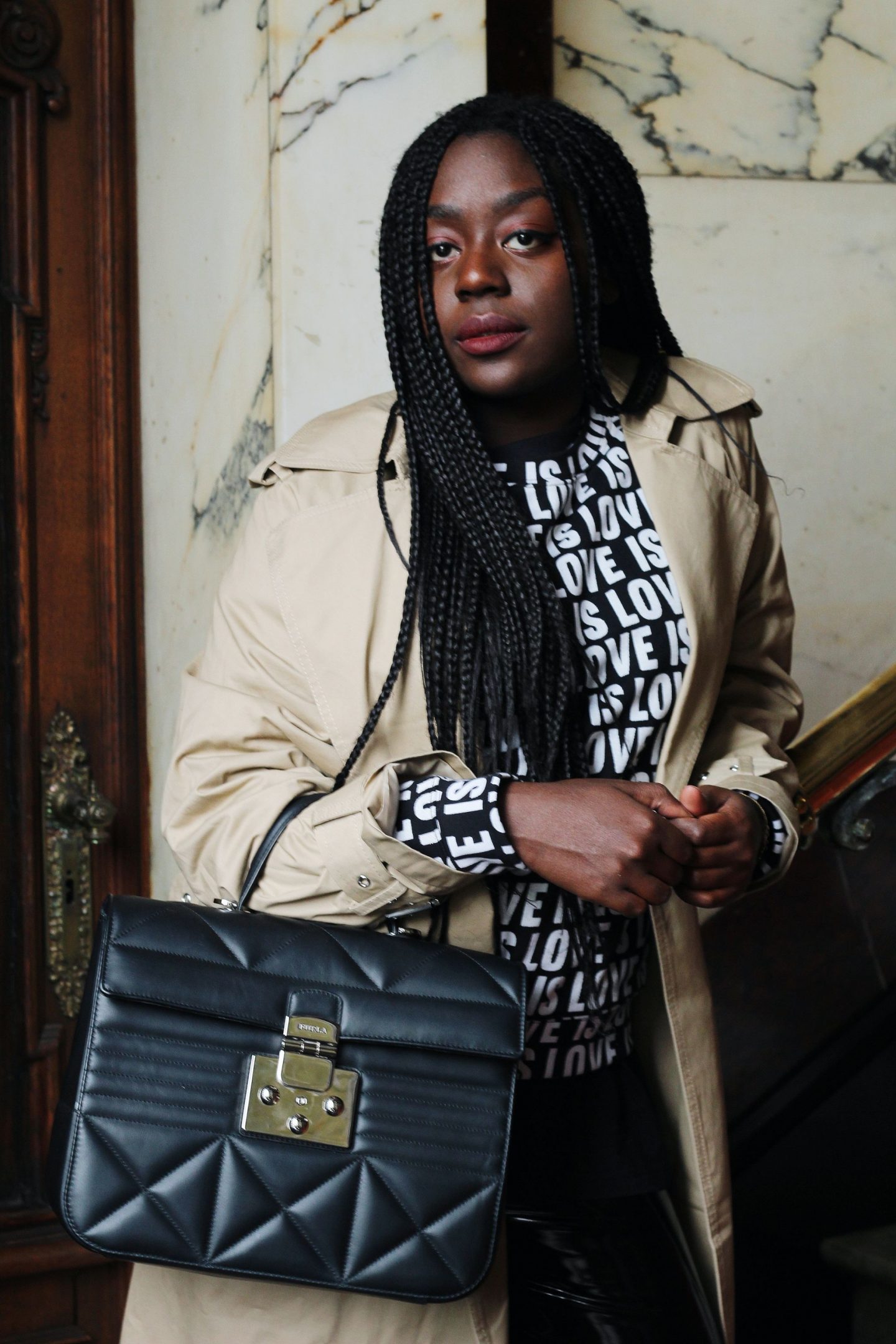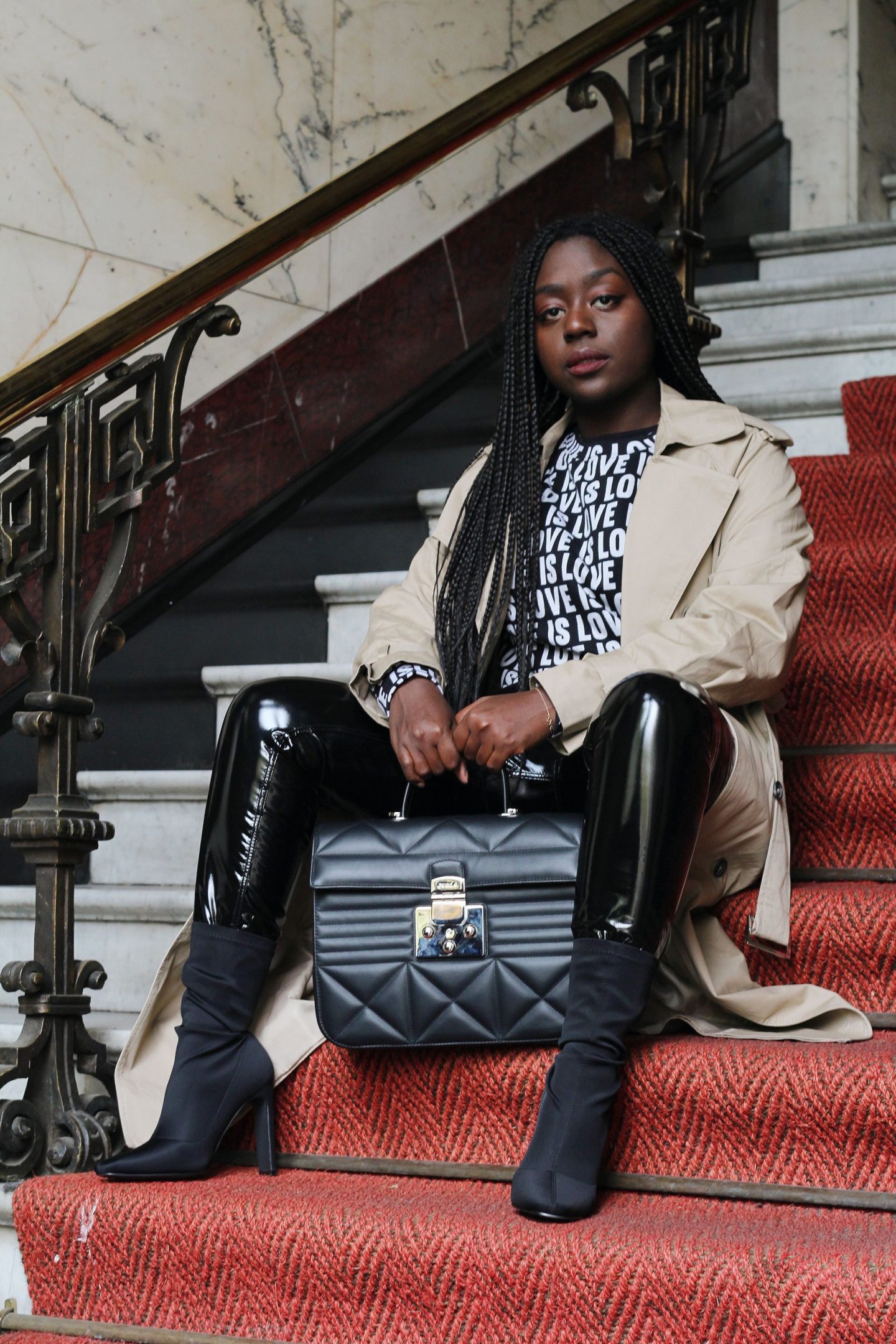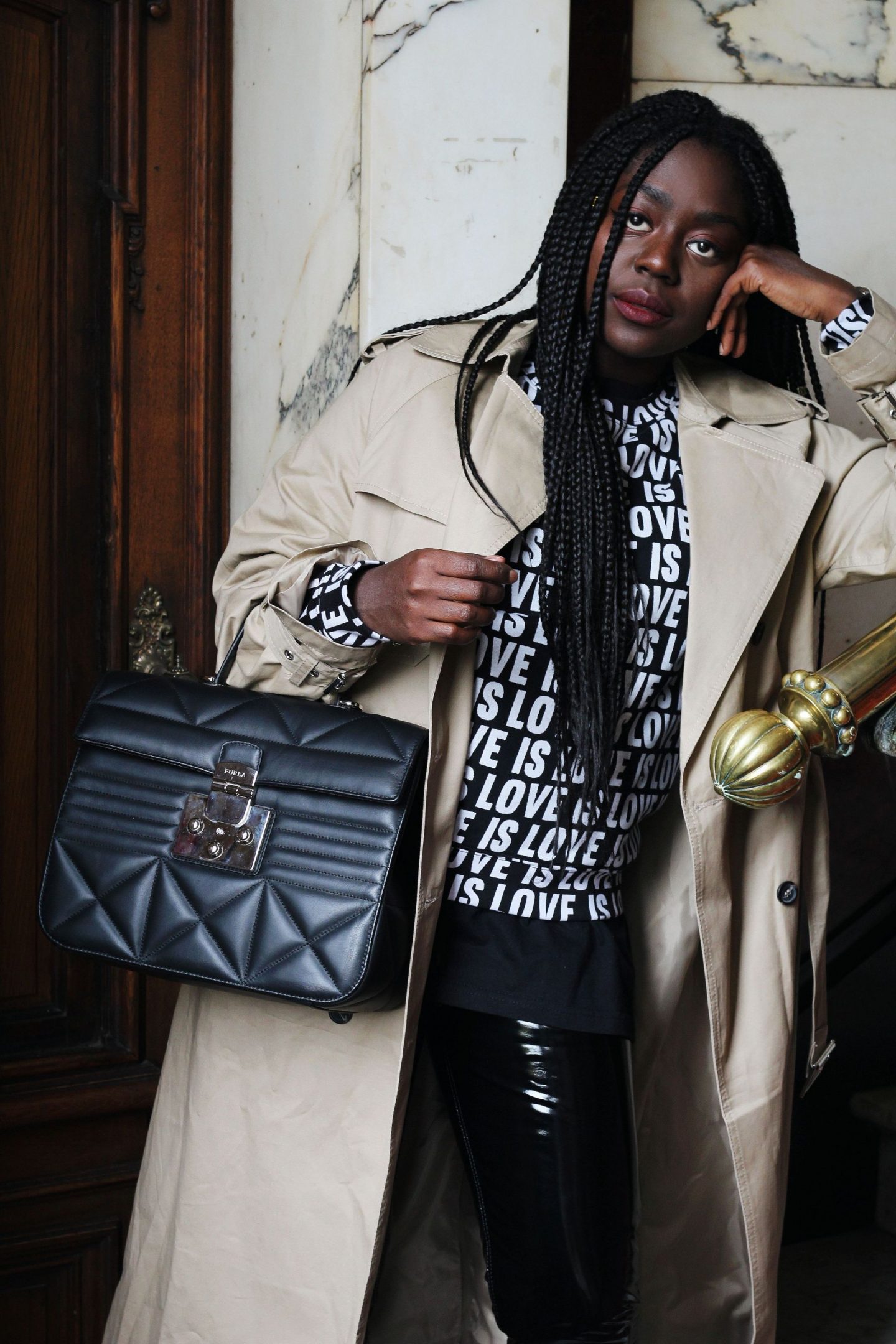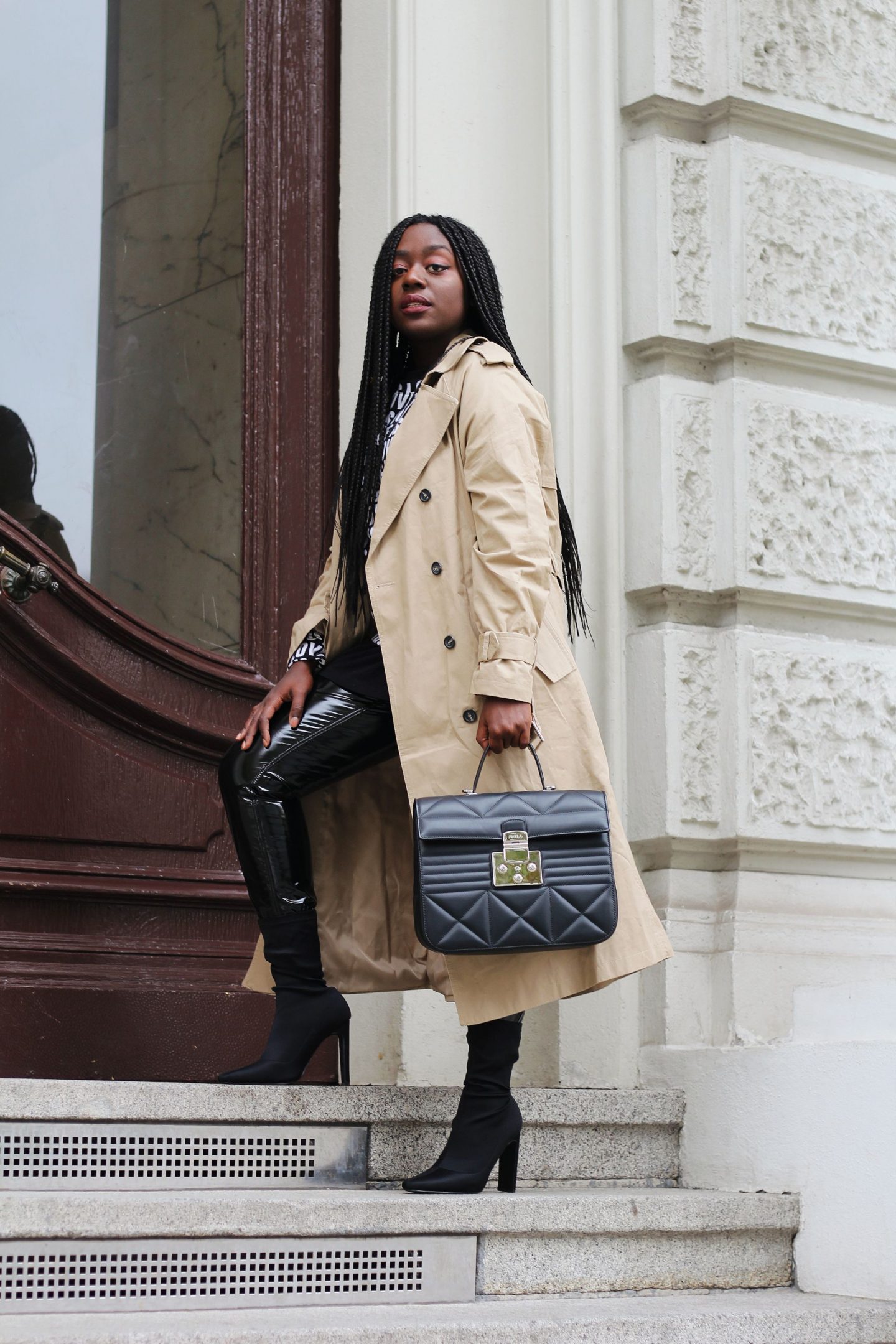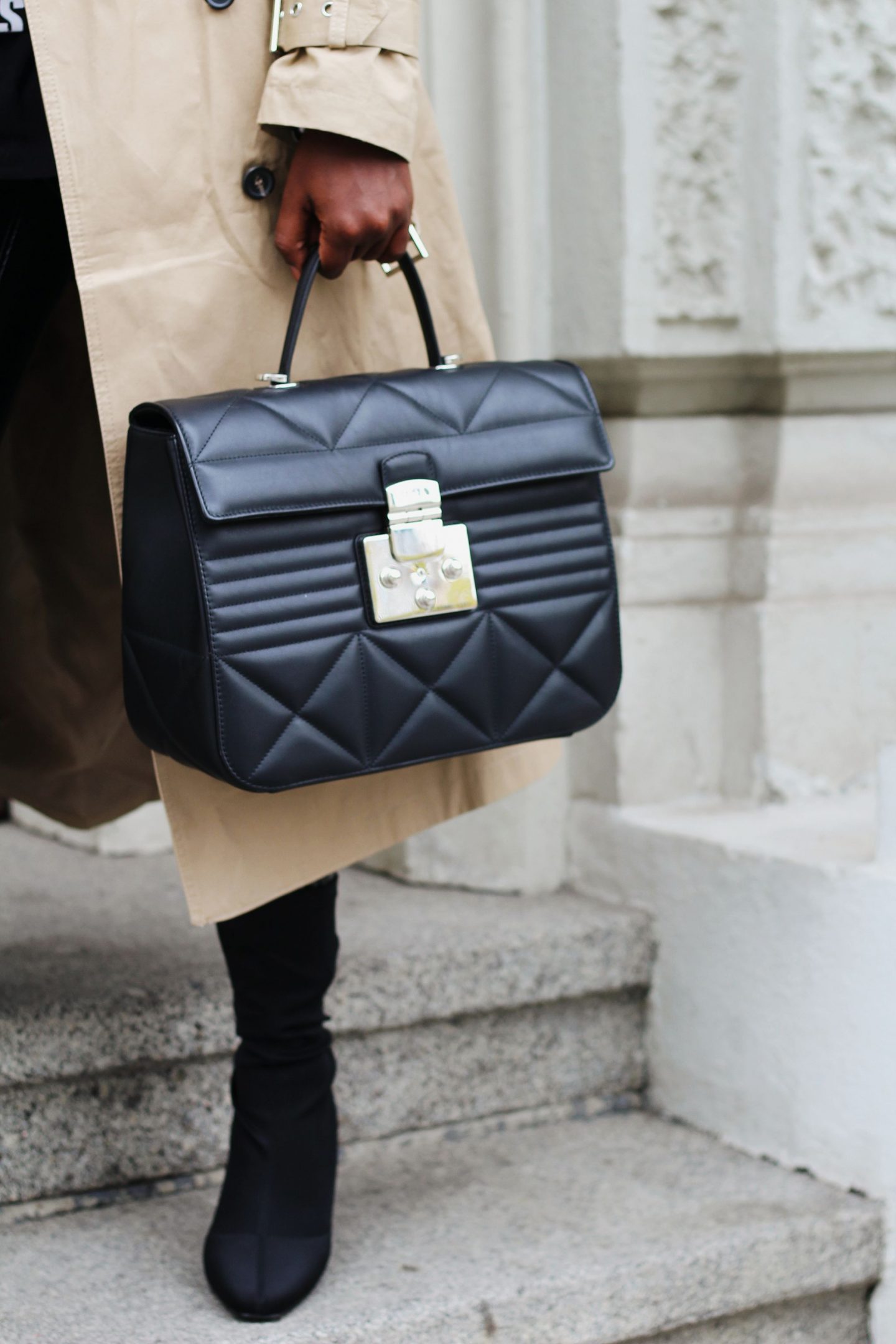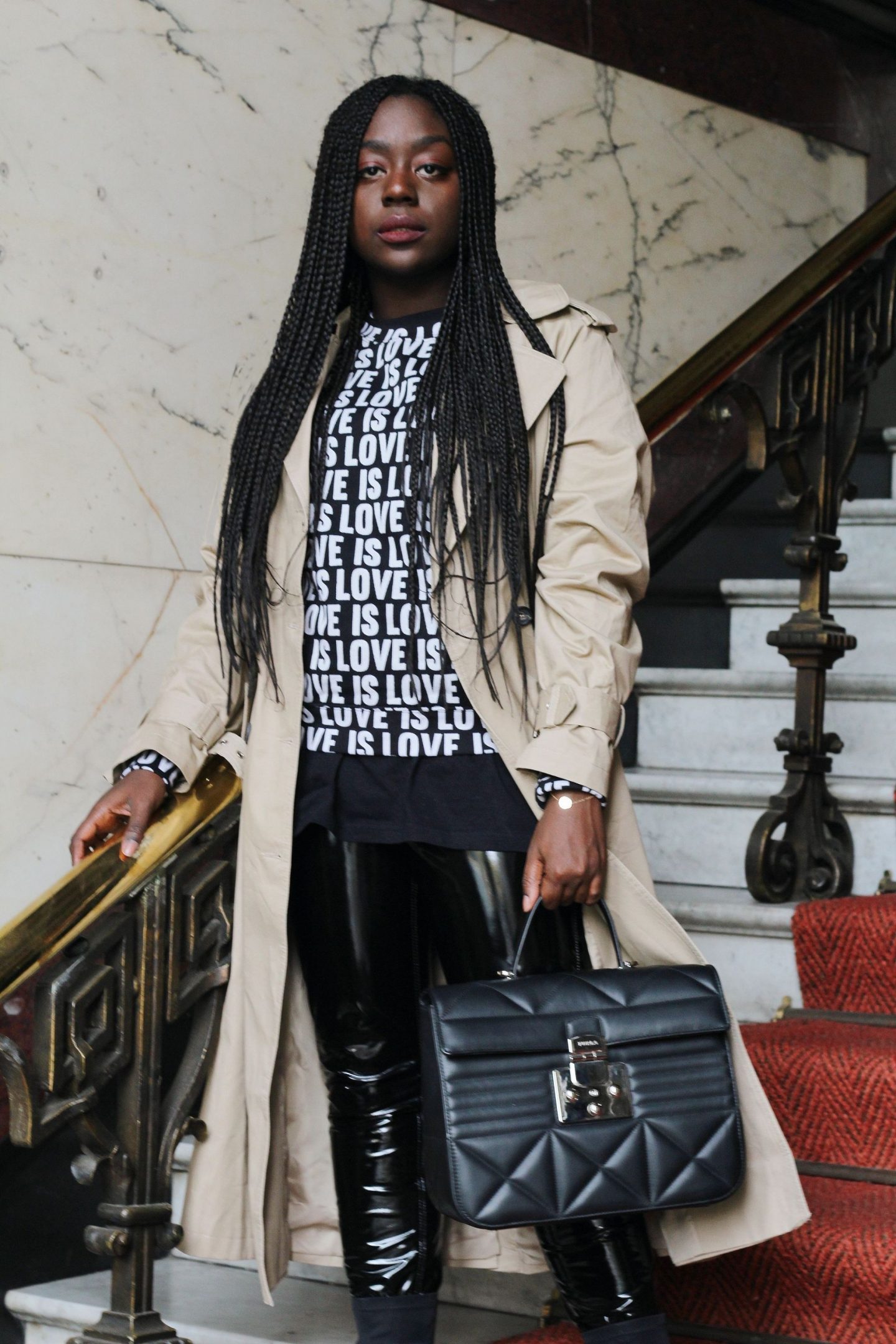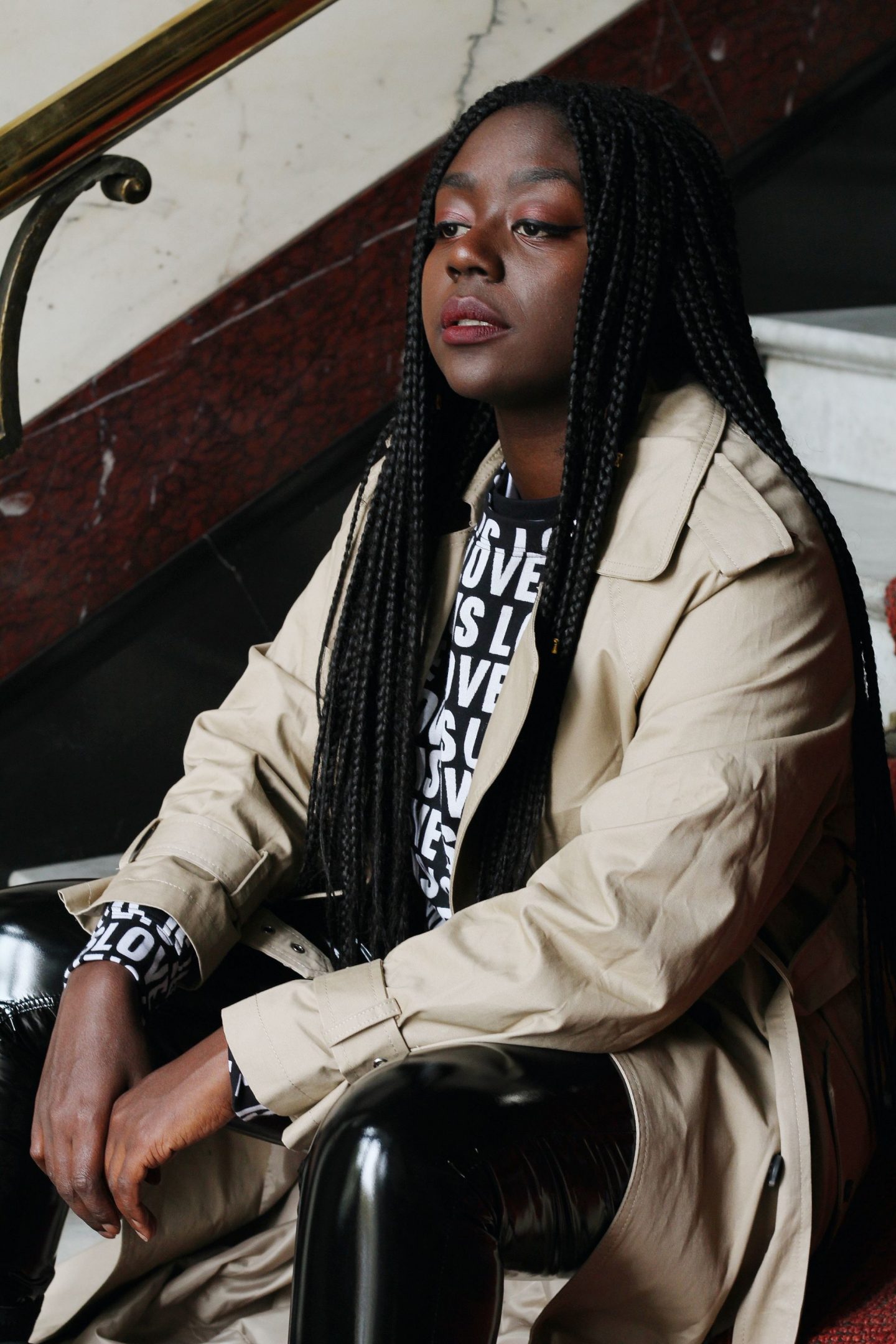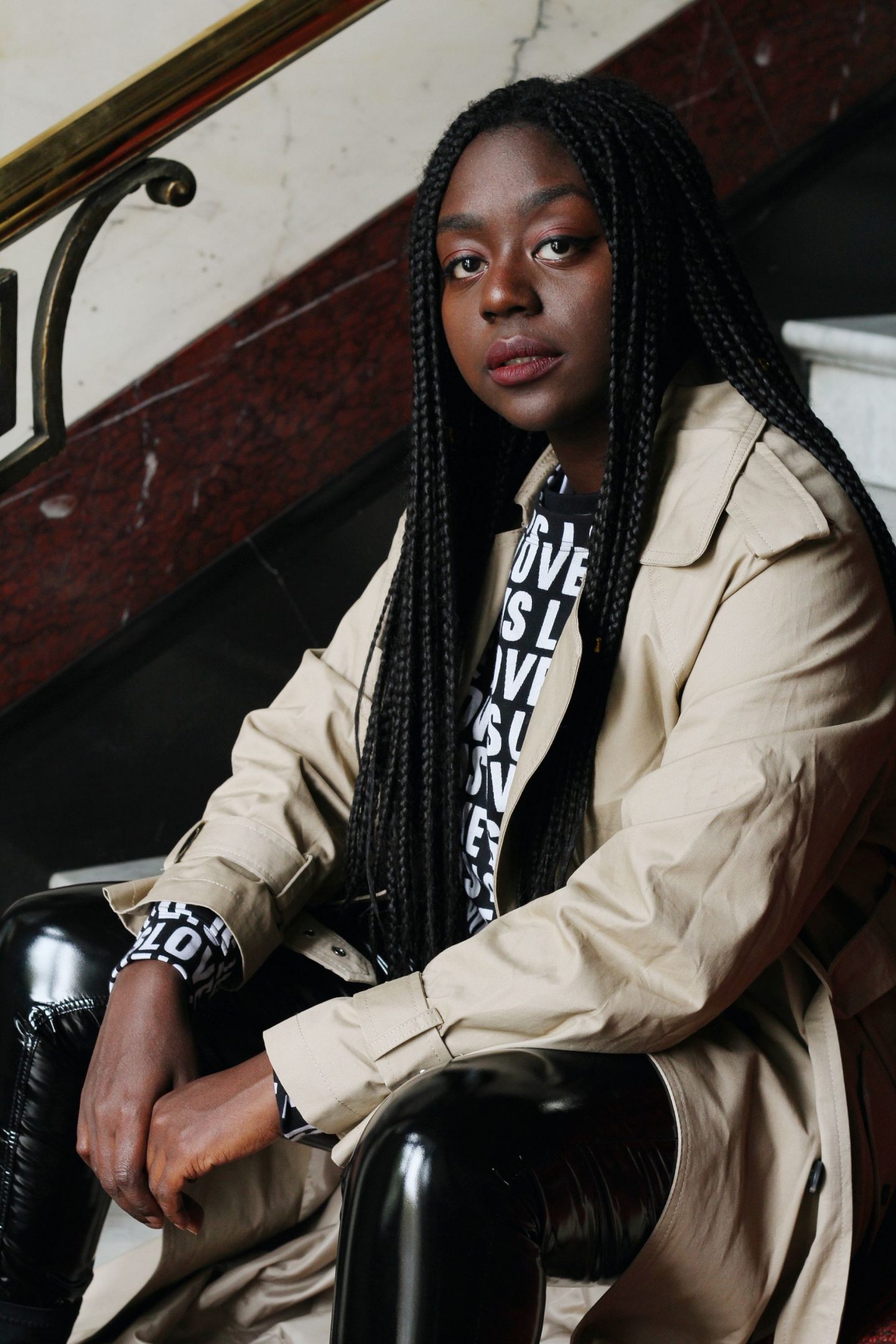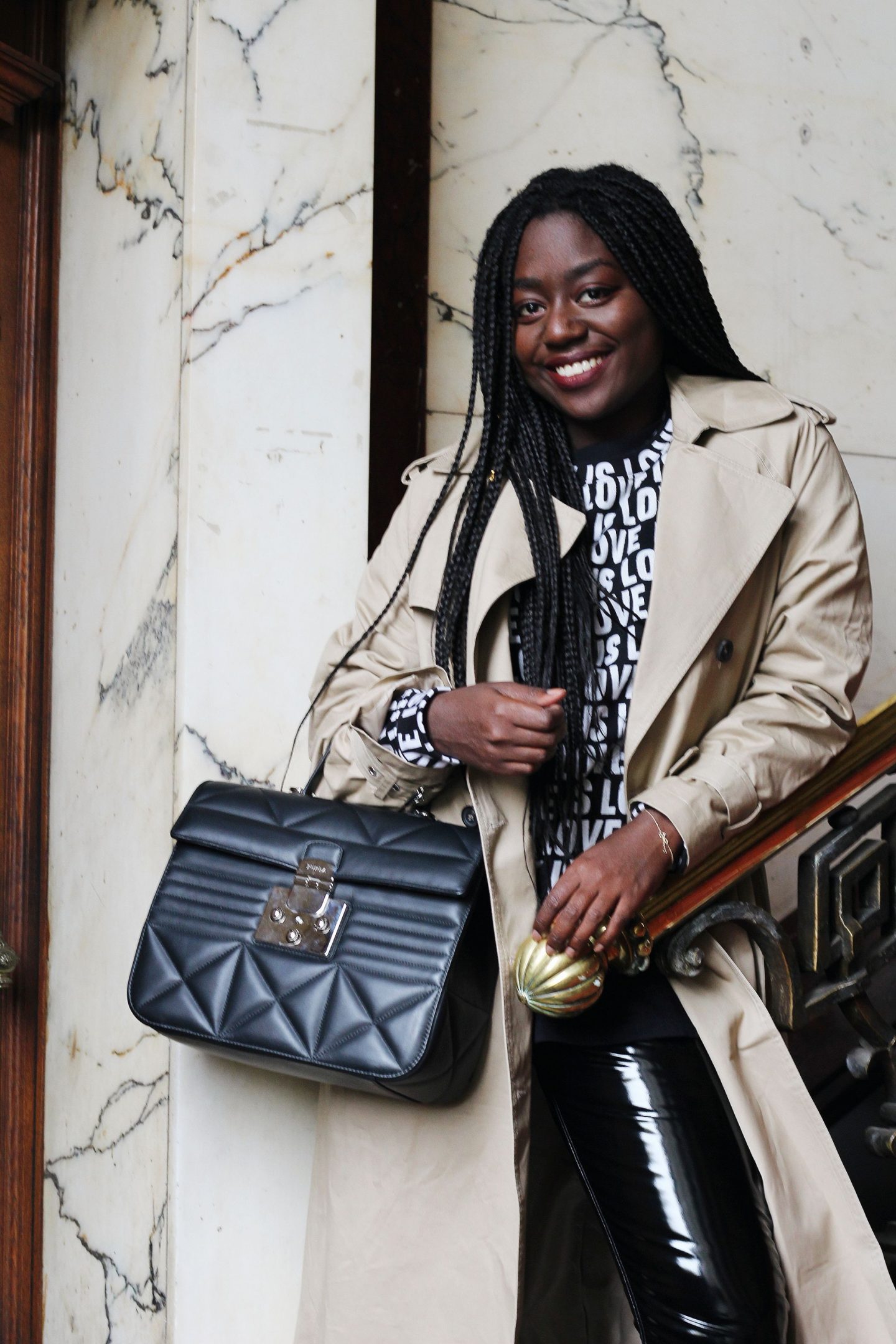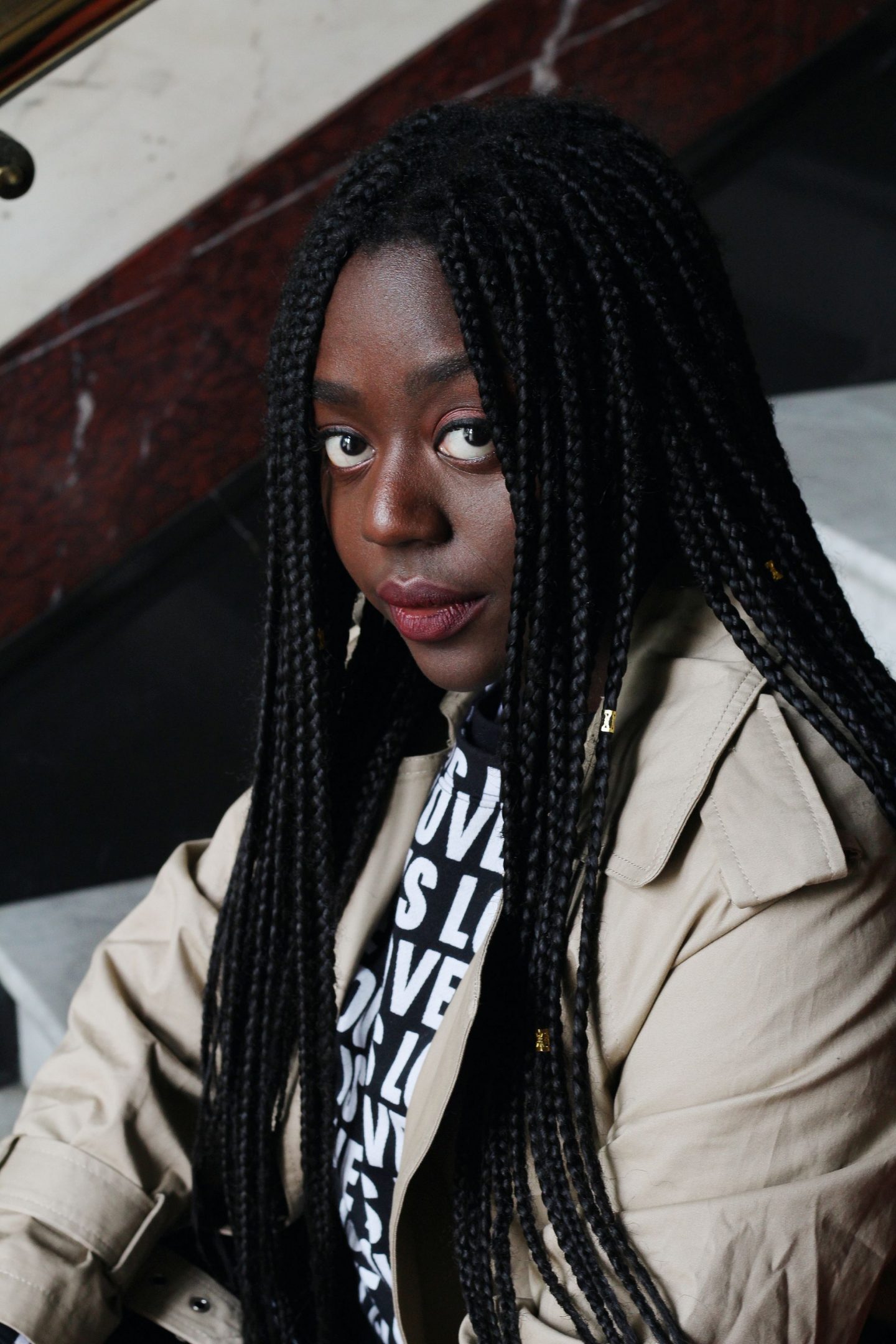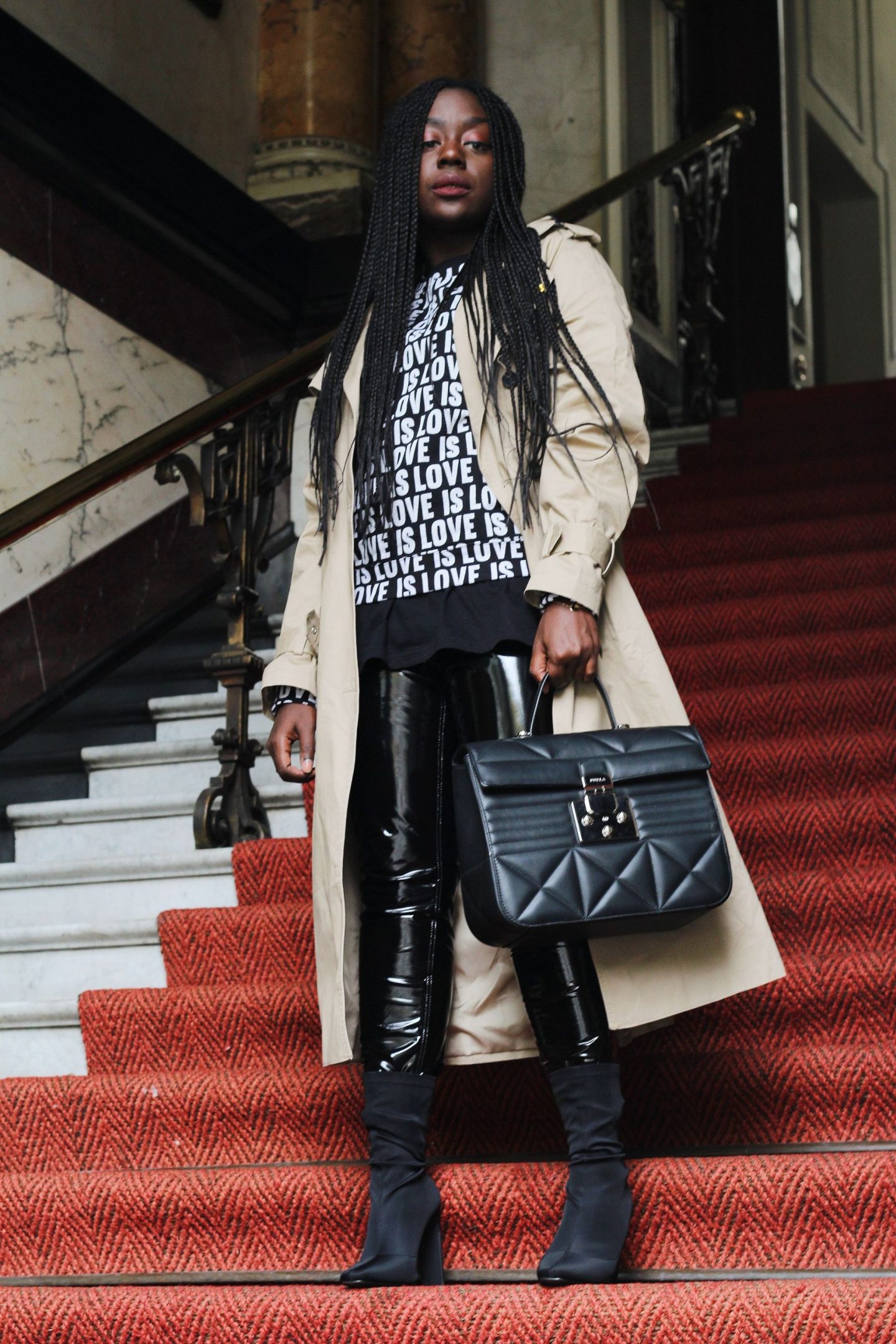 ph.: Romina


Bag I Tasche: Furla Fortuna THANKS TO Furla
Shoes I Schuhe: THANKS TO Boohoo
Vinyl Pants I Lackhose: ASOS
Jumper I Pullover: Monki
Trenchcoat: New Look
Love Lois xxx