" THE NEW SS19
MARC JACOBS MARC
312/S SHADES "
MARC BY MARC JACOBS Eyewear
Sunglasses have long since lost their prejudice that they're solely meant for sunshine. Sunglasses are THE accessoire to make any outfit, sometimes even more powerful than jewelry and today they come in the fanciest shapes, colors, finishes and details. My personal It Piece is this new Marc Jacobs MARC 312/S (here) model. It's fancy, it's different, it's loud, it's eye-catching and a statement piece in itself.

You'll probably be seeing it a lot on the streets of Fashion Weeks across the world as the Marc Jacobs MARC 312/S (get it here) is the ultimate fashion piece. It fits perfectly into my round face.
I still remember meeting Marc Jacobs himself. It must have been my second Fashion Week 5-6 years ago, I was lucky enough to be invited to an intimate panel talk by Designer for Tomorrow Award, which he was the special judge for. He shared so many intimate and funny stories and how much he loves seeing women in his designs, the first time he saw a lay carry a handbag he designed somewhere randomly on the streets – how it feels rewarding to him. He had that smile like a kid. Now whenever I see a Marc Jacobs piece I truly love, I imagine being that woman and him flashing that joyful smile in a moment of momentarily bliss and true appreciation.
DISCOVER the entire color collection: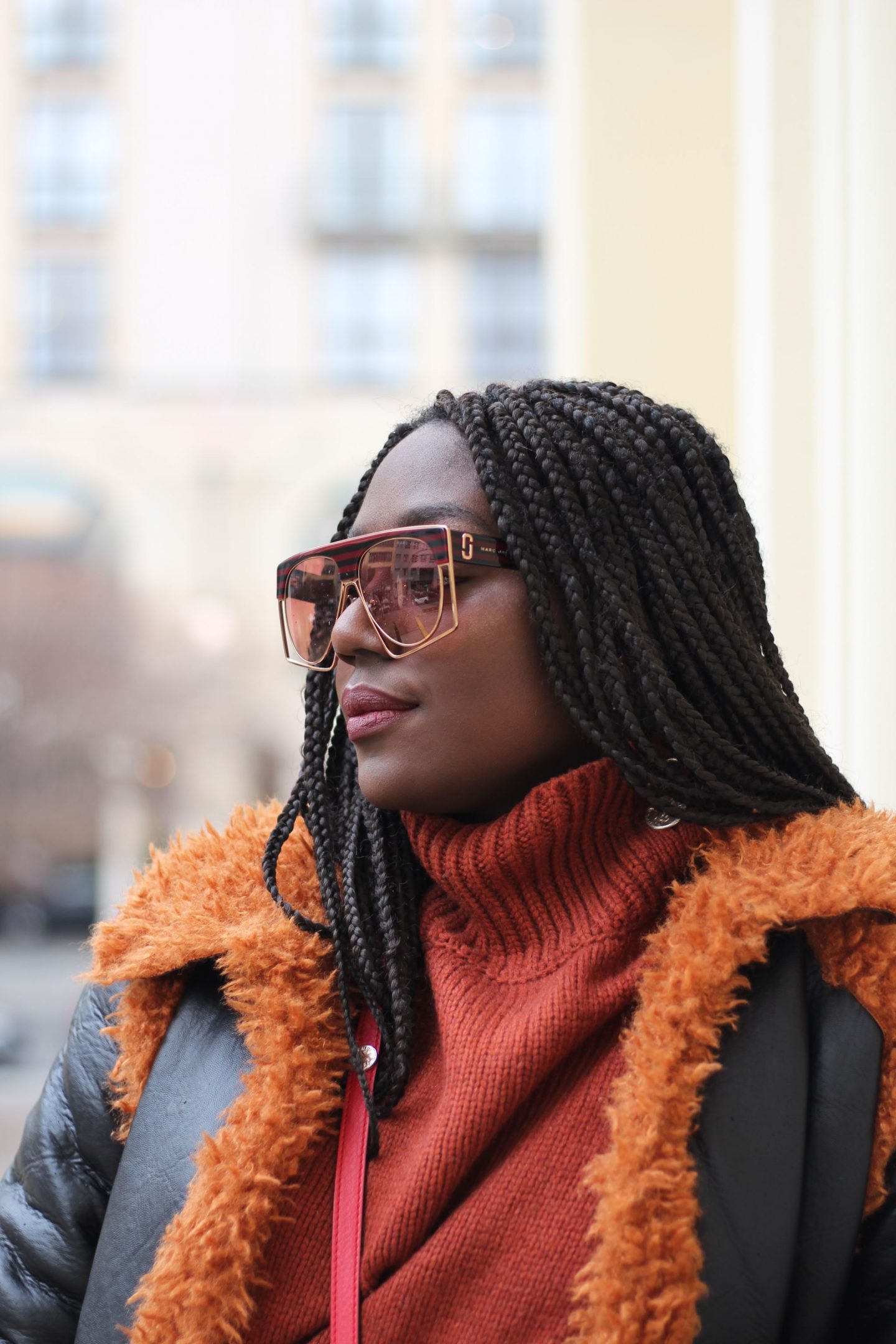 The Marc Jacobs MARC 312/S (shop) in other shades. I personally am the biggest fan of the striped burgundy/ pink mirror shade, but I'm totally digging the blue version too.