*This Post contains Sponsored links*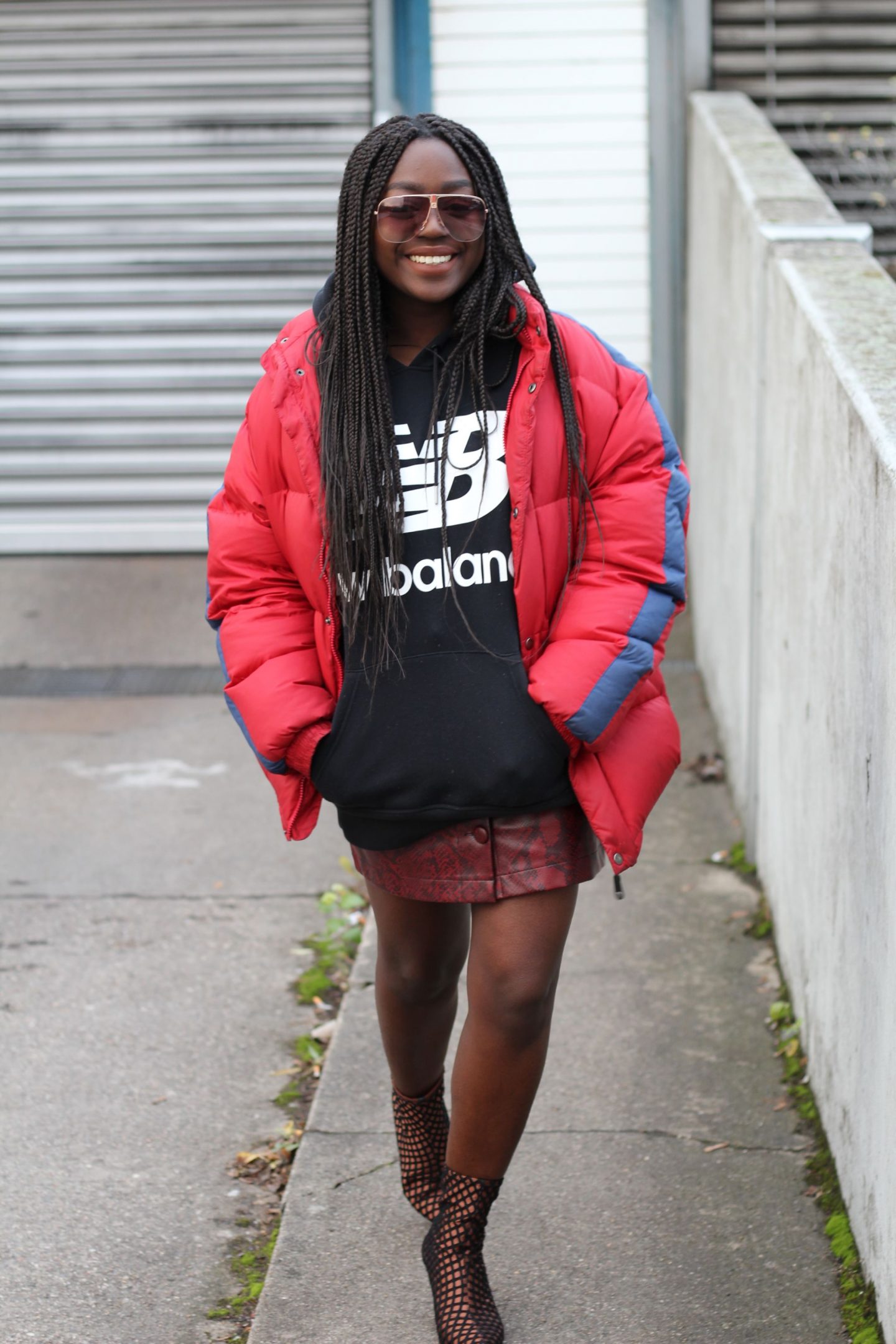 A trend I've been digging is the whole Streetwear movement that has been picked up by designers because it allows me to be me, all of me, without exception. Thing about me is I own a lot of high heels but you will always catch me in sneakers. I do girly dresses and elegant chic with them same ferocity I do sweat pants and sneakers. I love Adidas as much as I love Fendi. Fuse that together, you get what I like to call Street Chic.
This year has been the ultimate rise of Streetwear, or lets say the peak of it. It's been something that has been cooking up for a few seasons now on the high fashion horizon, but with the ultimate IT dad sneakers from Balenciaga (or even the sock sneakers) it has kind of stuck and claimed its birth right among luxury sector too. You've seen luxe labels do puffer jackets like never before and track suits and of course sneakers, sneakers, sneakers. Balenciaga and Off-White are the embodiment of Street Chic.
But the whole point of Street Chic to me is to actually use streetwear brands like Reebok, New Balance, Carhartt, Adidas and so on.. And then MIX it with a luxe or higher end or chic item. The best place to go shopping for street chic is to go check out shops that actually sell streetwear brands and that is your classic sportswear shop like e.g. Planet Sports, JD, Foot Locker etc.
From STREETWEAR To
STREATWEAR CHIC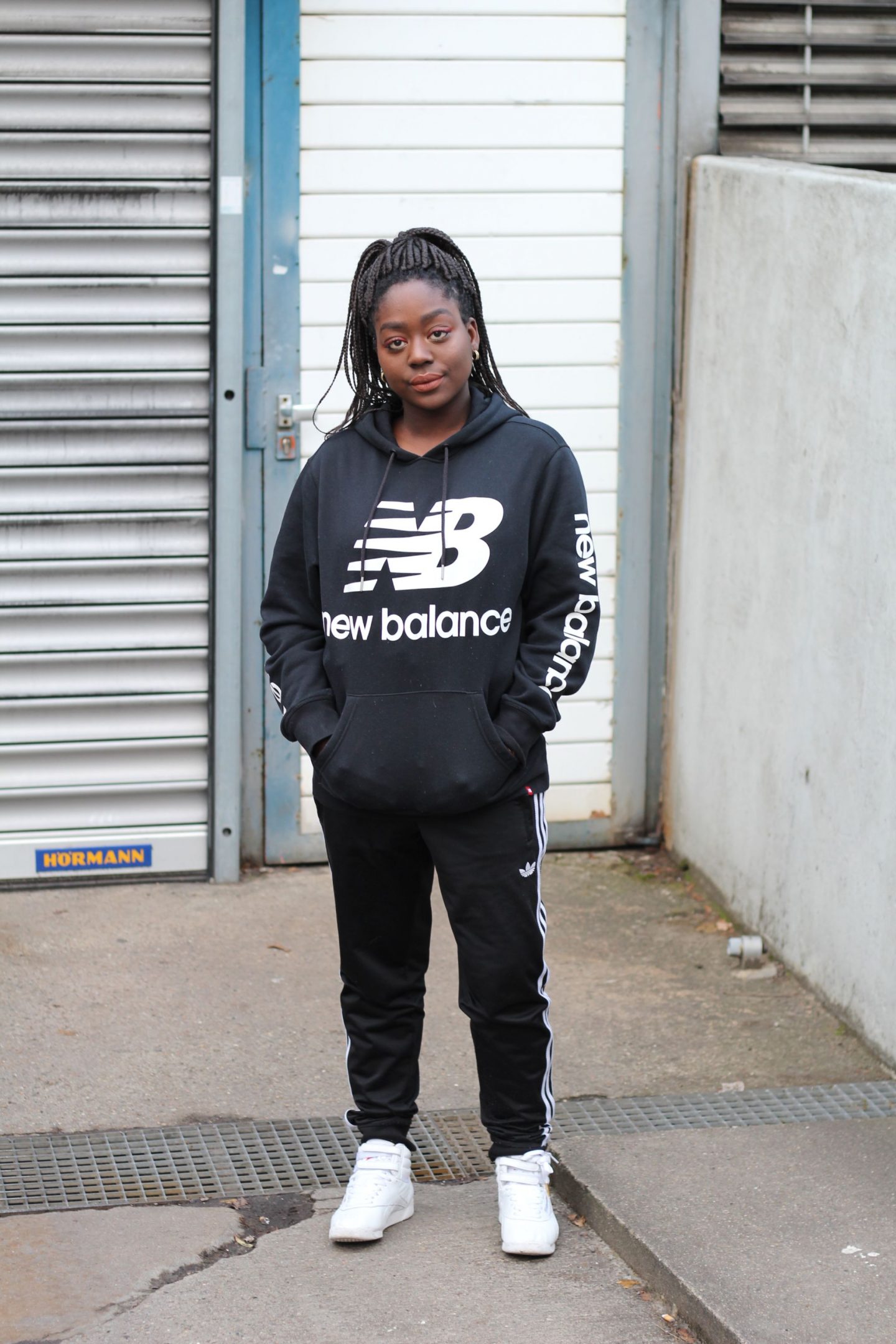 STEP 1.
Exchange your sweat pants for a chic skirt. Try a (faux) leather skirt. (Faux) Leather often easily looks luxe even if it's from H&M or Zara. Pro Tip: Try Snakeskin. Nothing screams luxury more than snakeskin print.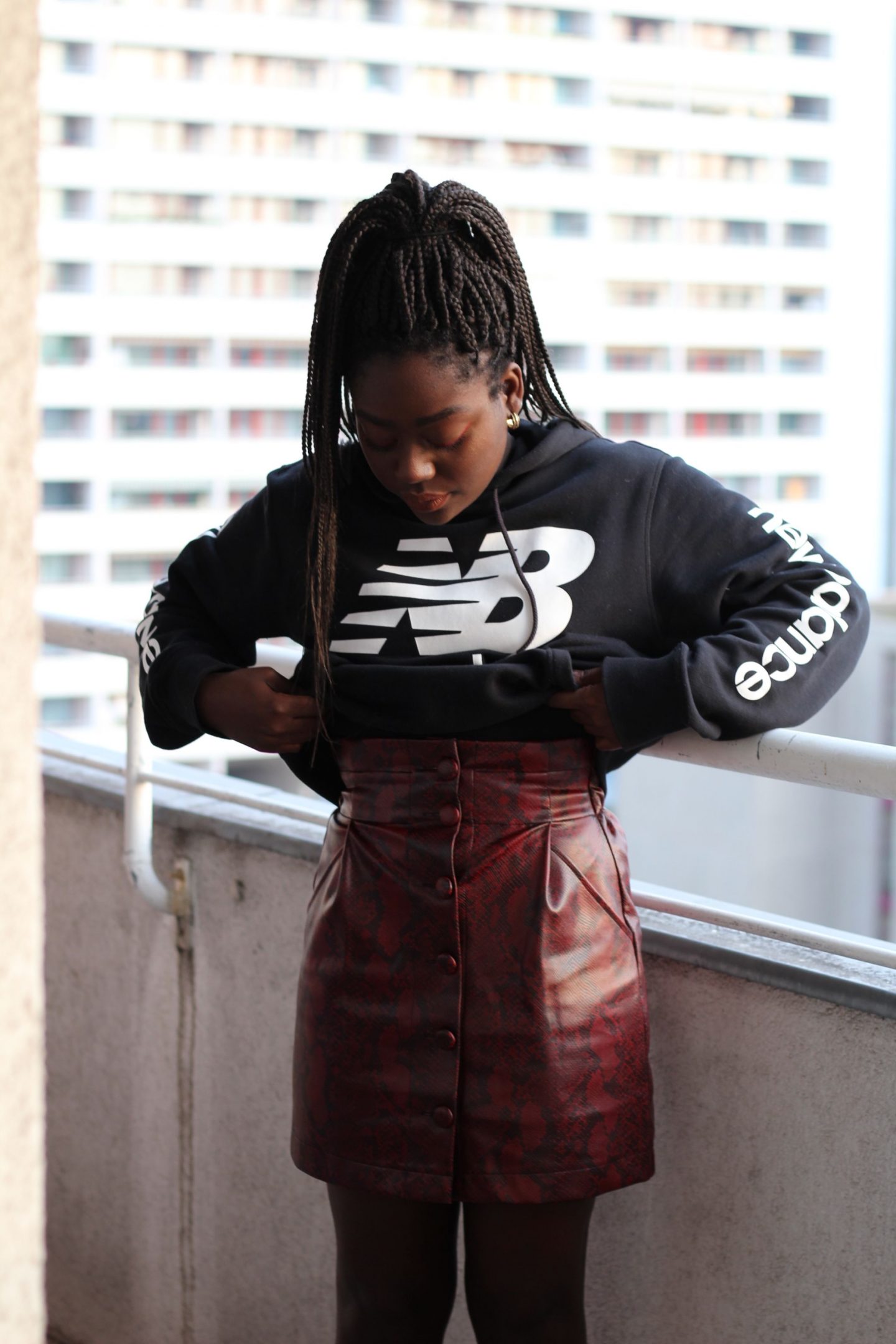 Pullover New Balance | Skirt Zara
STEP 2.
Exchange your sneakers for heels. Usually sneakers are the center of a Streetwear look, from Nike Airmax to Dad sneakers, that is what you would go for.. Imagine dressing down a chic (white) suit, adding your favorite sneakers and top it of white a puffer jacket. Same goes for your favorite Maxi dress + a leather Jacket and sneakers.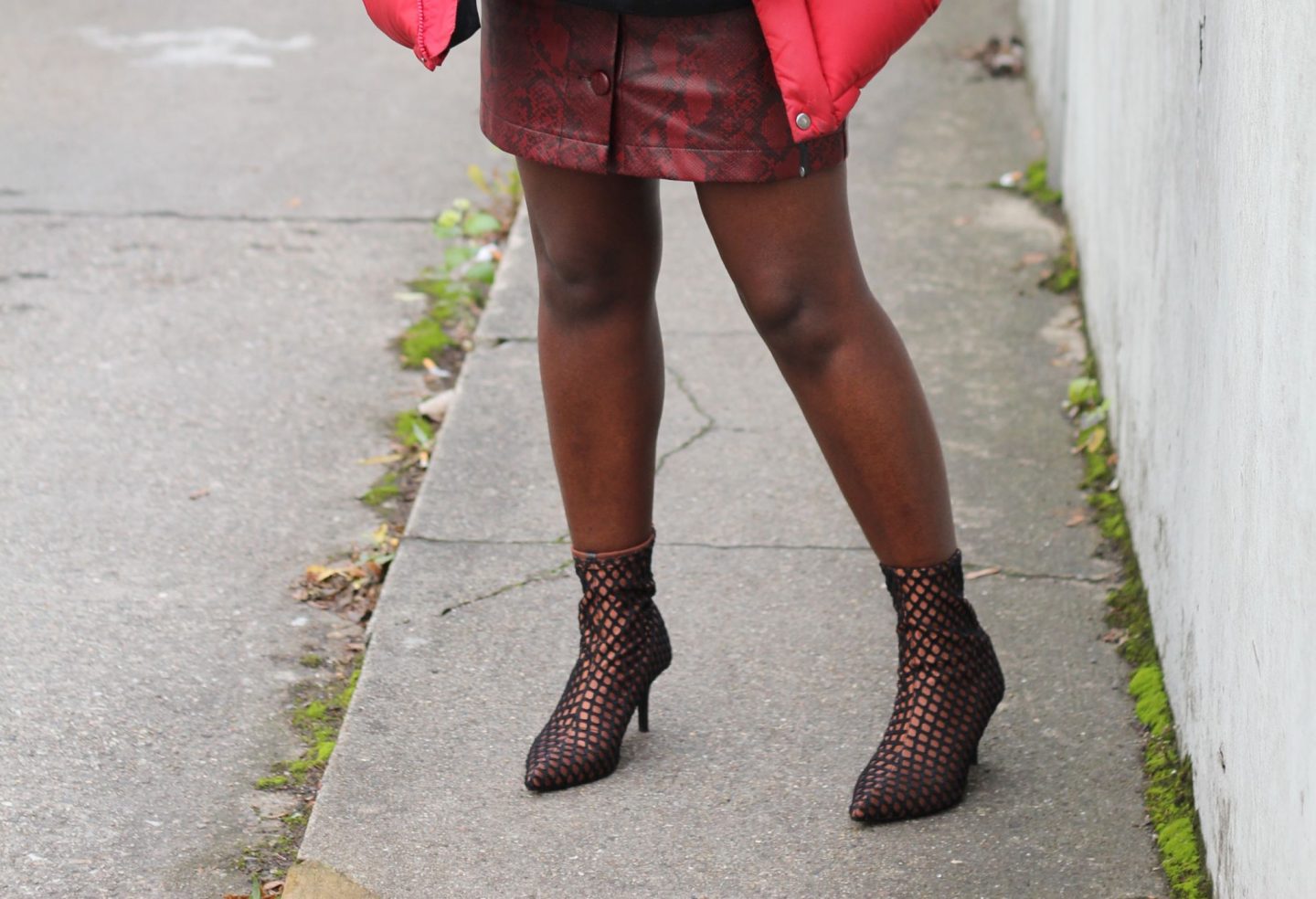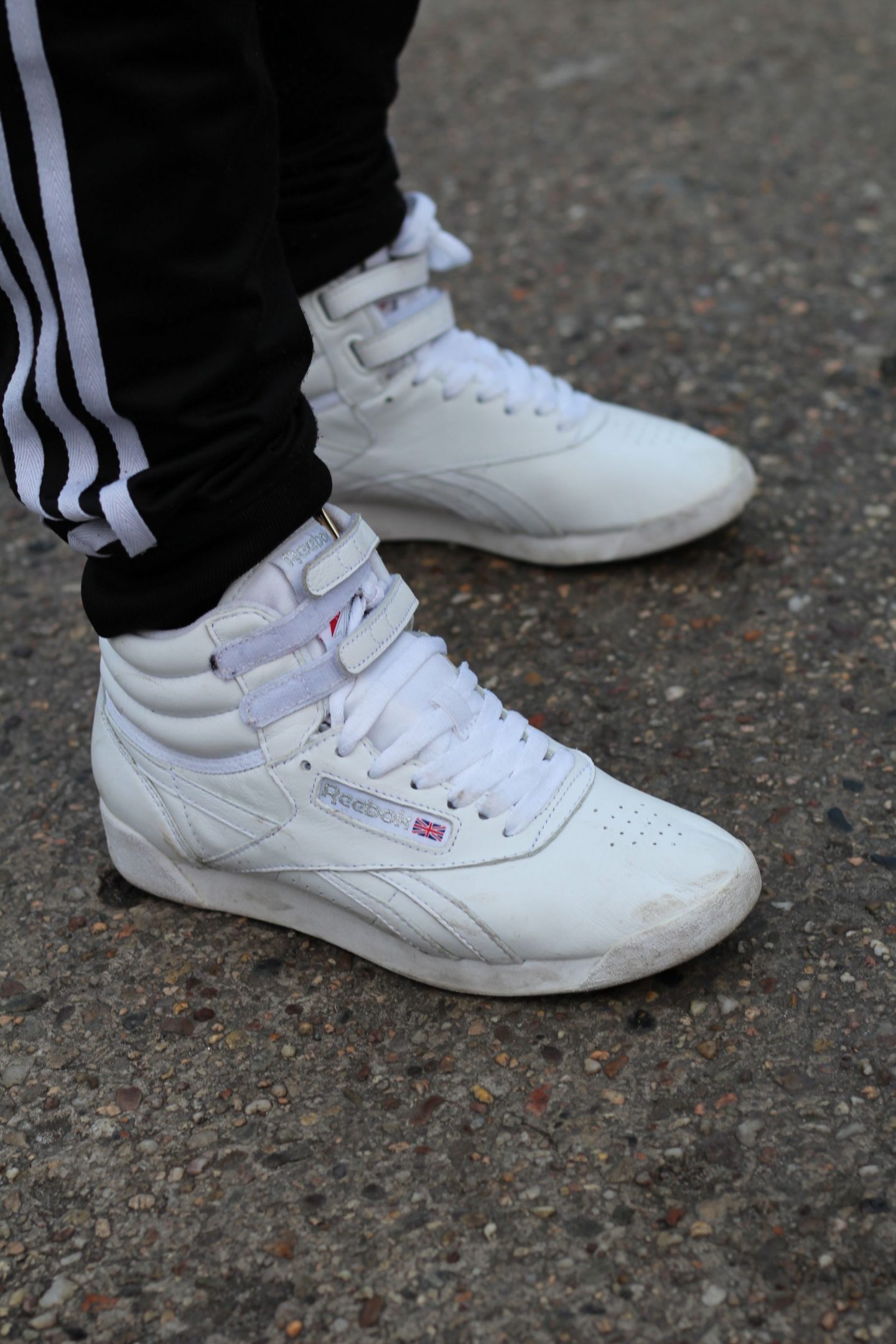 >>>
Scroll through the gallery to mix and match an outfit with sneakers for outfit inspiration and to get an idea what Streetwear Chic looks like styled.
TOP


+
BOTTOM


+
SNEAKER



But in this outfit idea I wanted to challenge myself and exchange my Reeboks for heels. Also if you are playing with sneakers, you DON'T have to get the expensive Balenciaga, Dior or Chanel sneakers. Stick to classics, the brands that invented and breathe sneakers. Those you will find at regular streetwear shops.
STEP 3.
The Puffer Jacket. Just Add it. Nothing screams Streetwear more than a puffer jacket.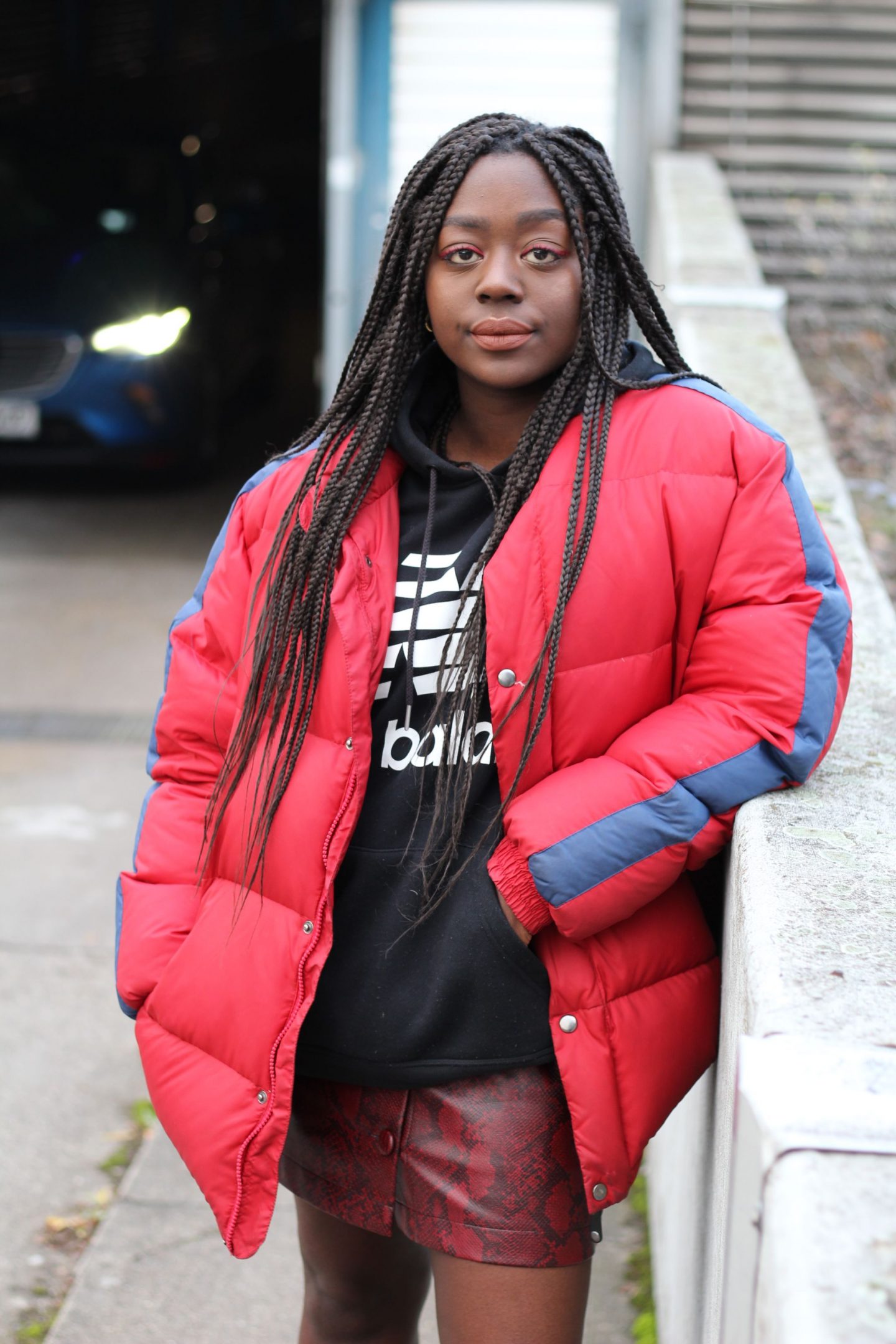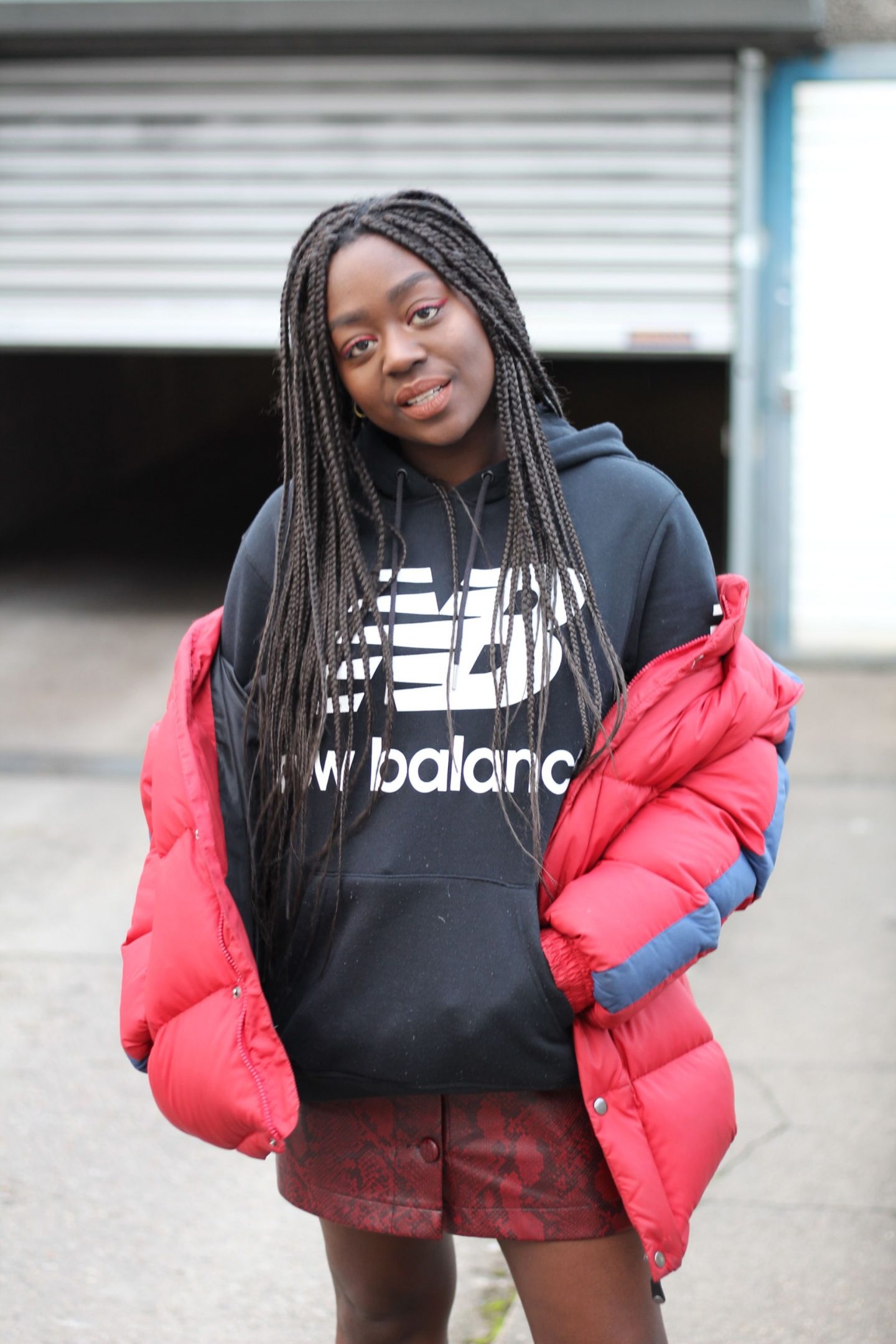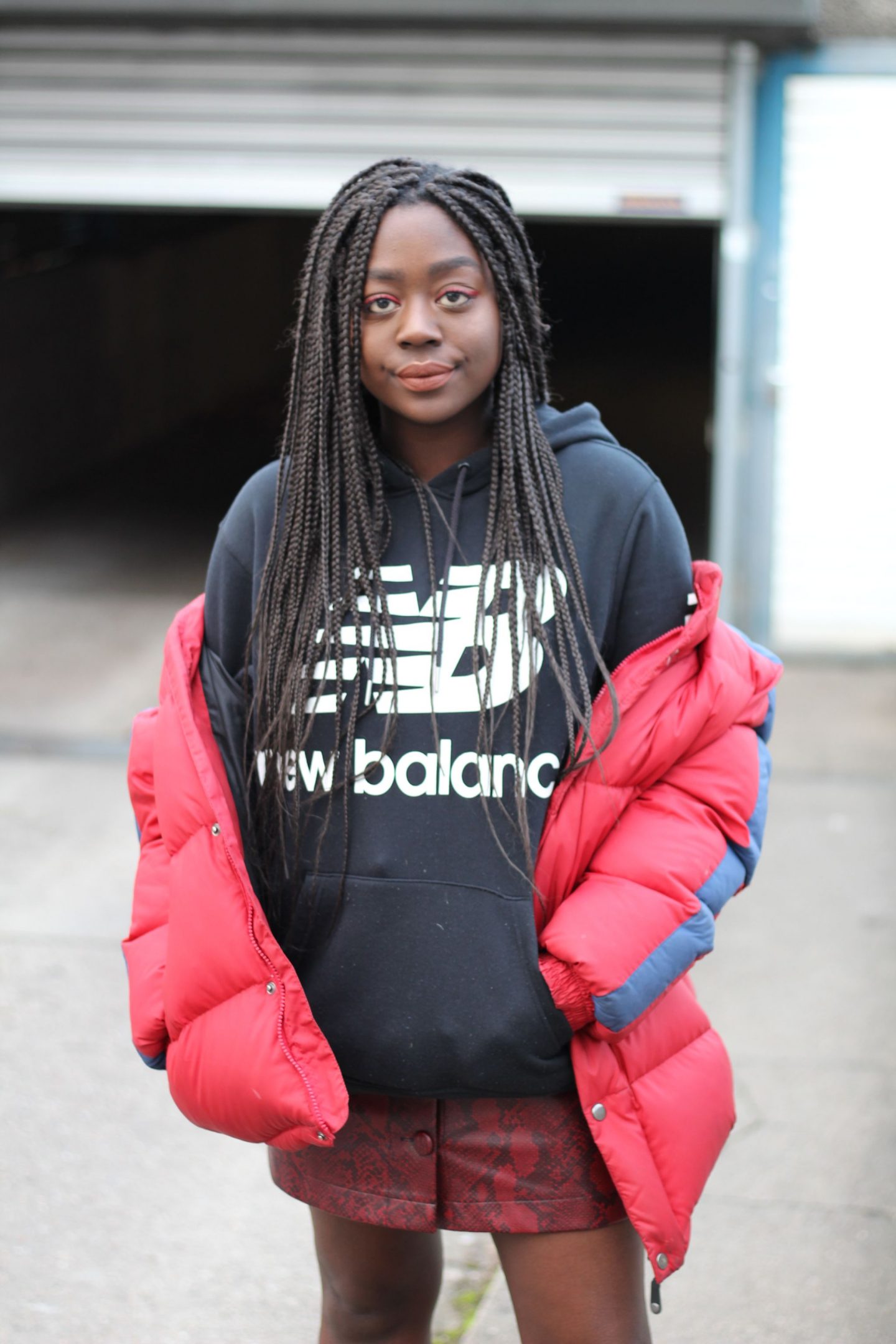 Jacket | Jacke: stolen from my lil brother who stole it from my dad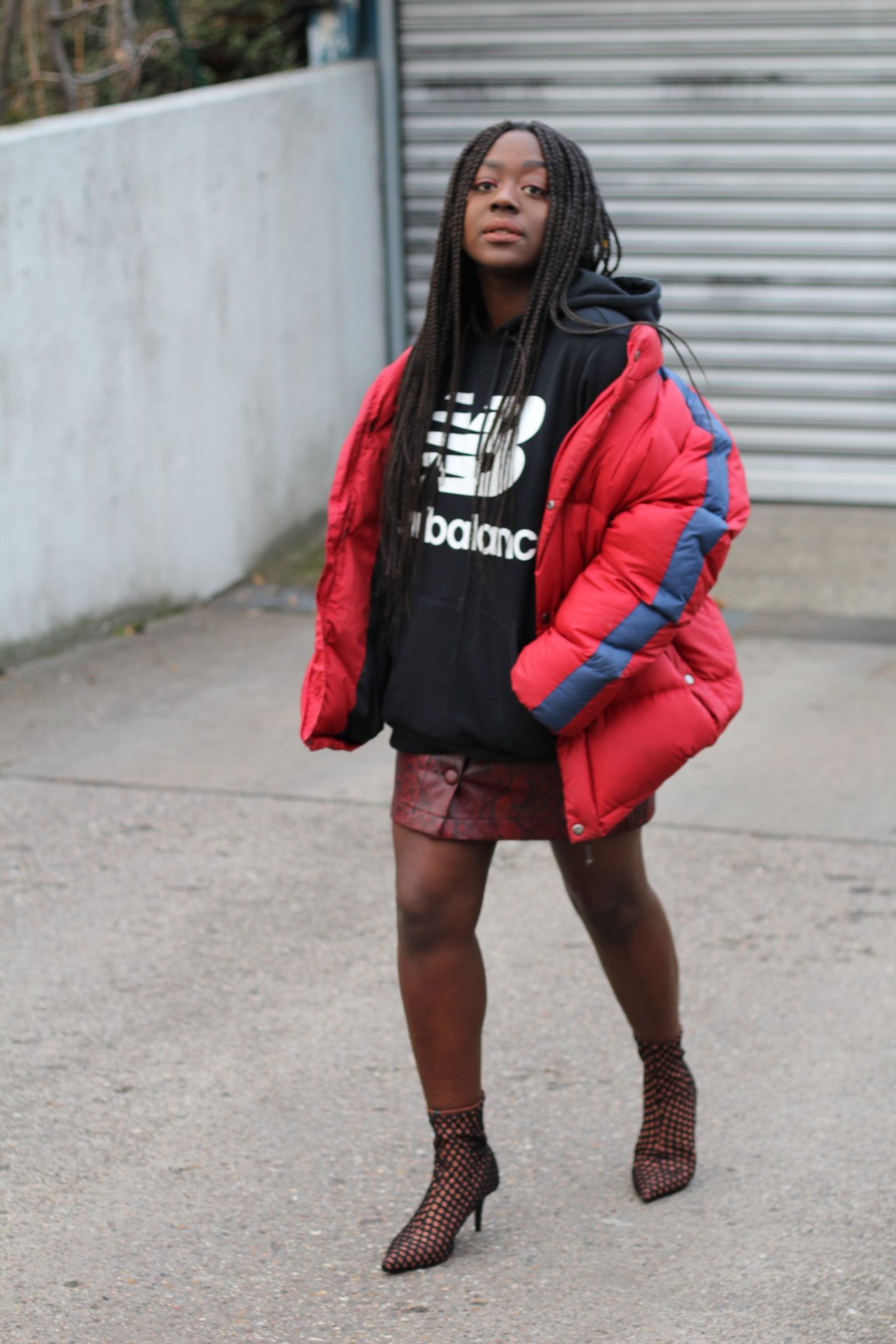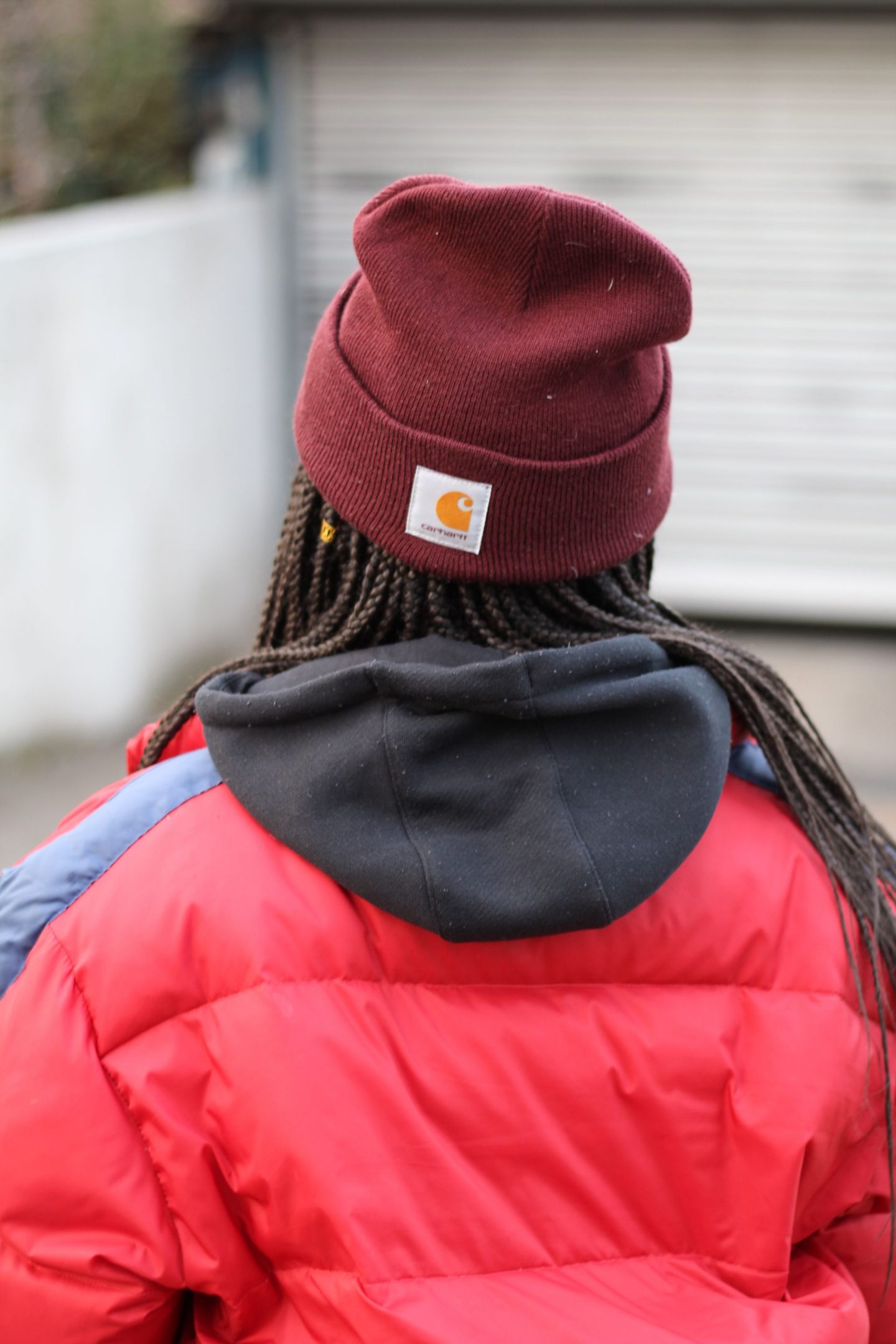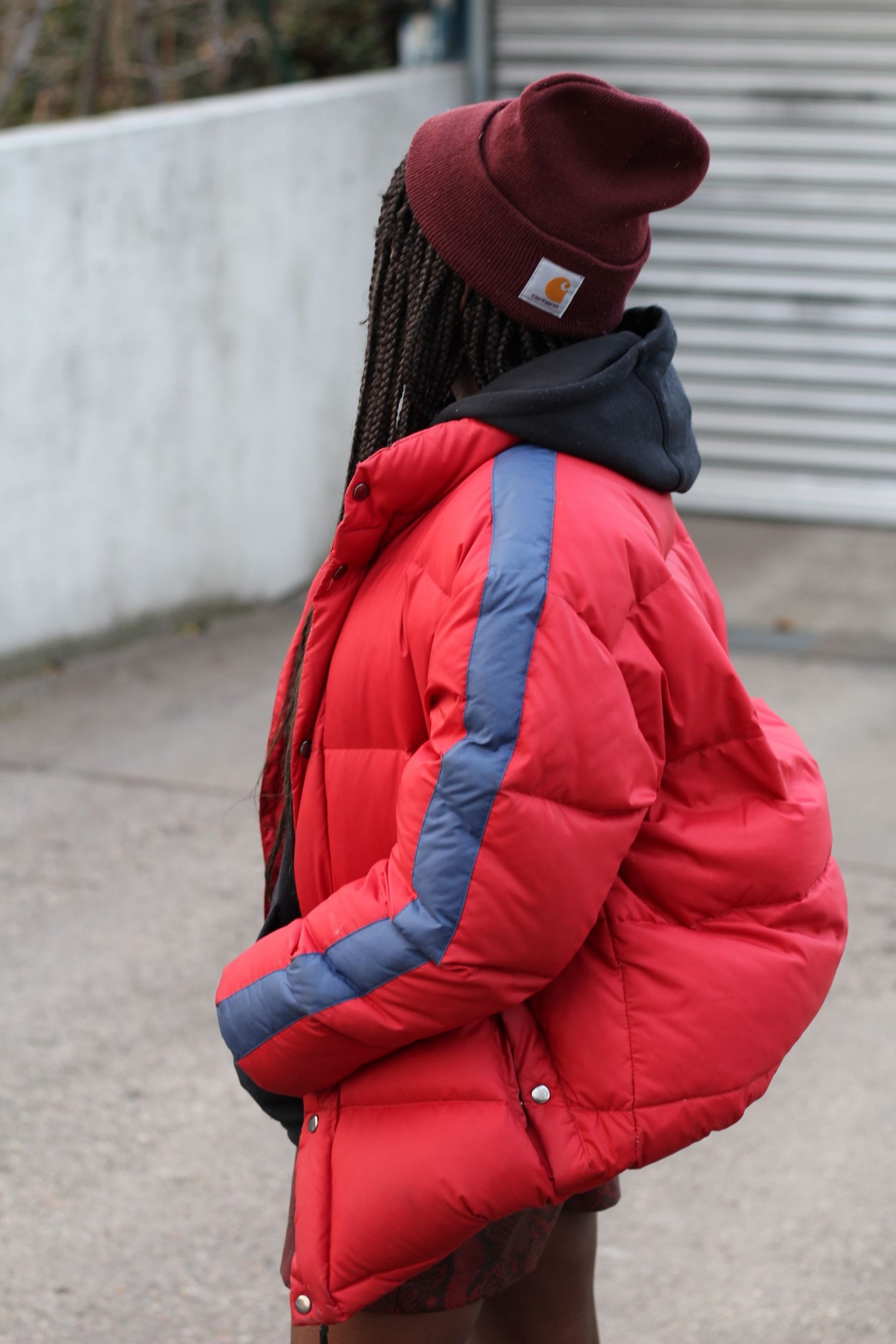 STEP 4.
Accessorize.
Wear your Carhartt hat, New era caps or beanies. Or opt for sunglasses: This can add a chic element to the look. My fav sunglasses are cat-eyes or Céline. This super sick aviators are from Carrera. And I L.O.V.E them.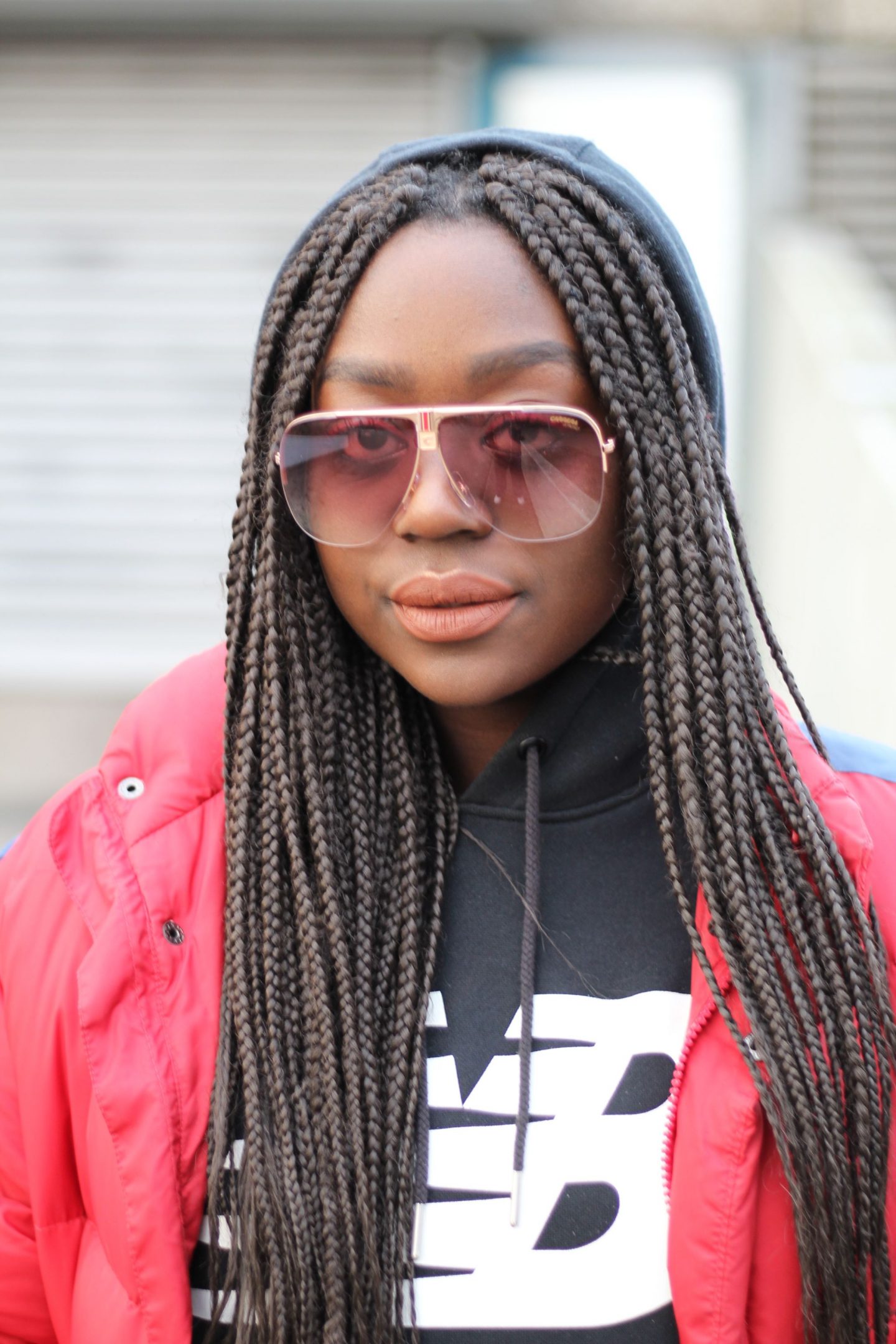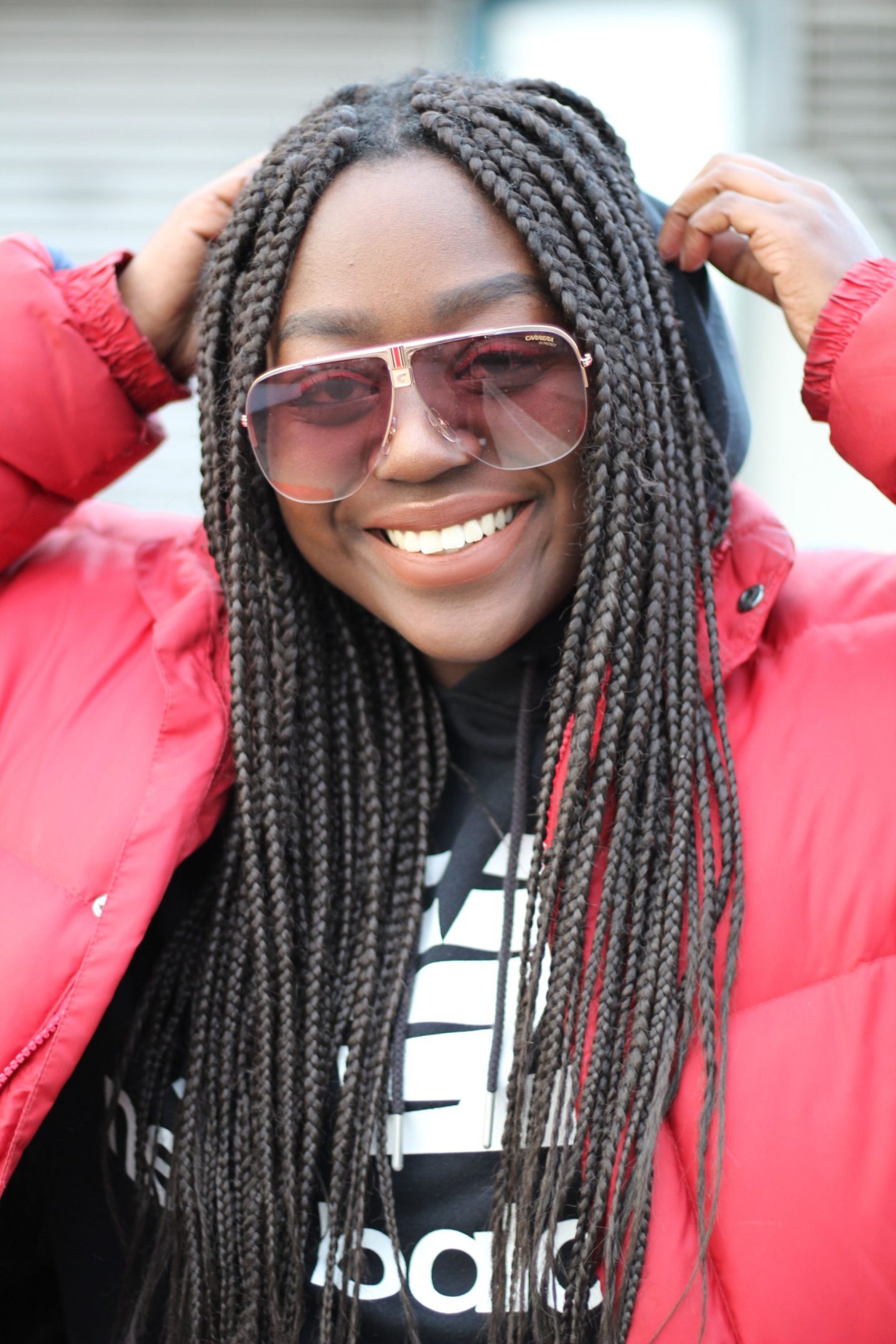 STREETWEAR CHIC
The key is to find the right balance. You wanna go for streetwear (emphasis on streetwear) you must feel comfortable. Streetwear is all about being comfortable, easygoing and laid back. It's the few little accessories that upgrade it to street chic.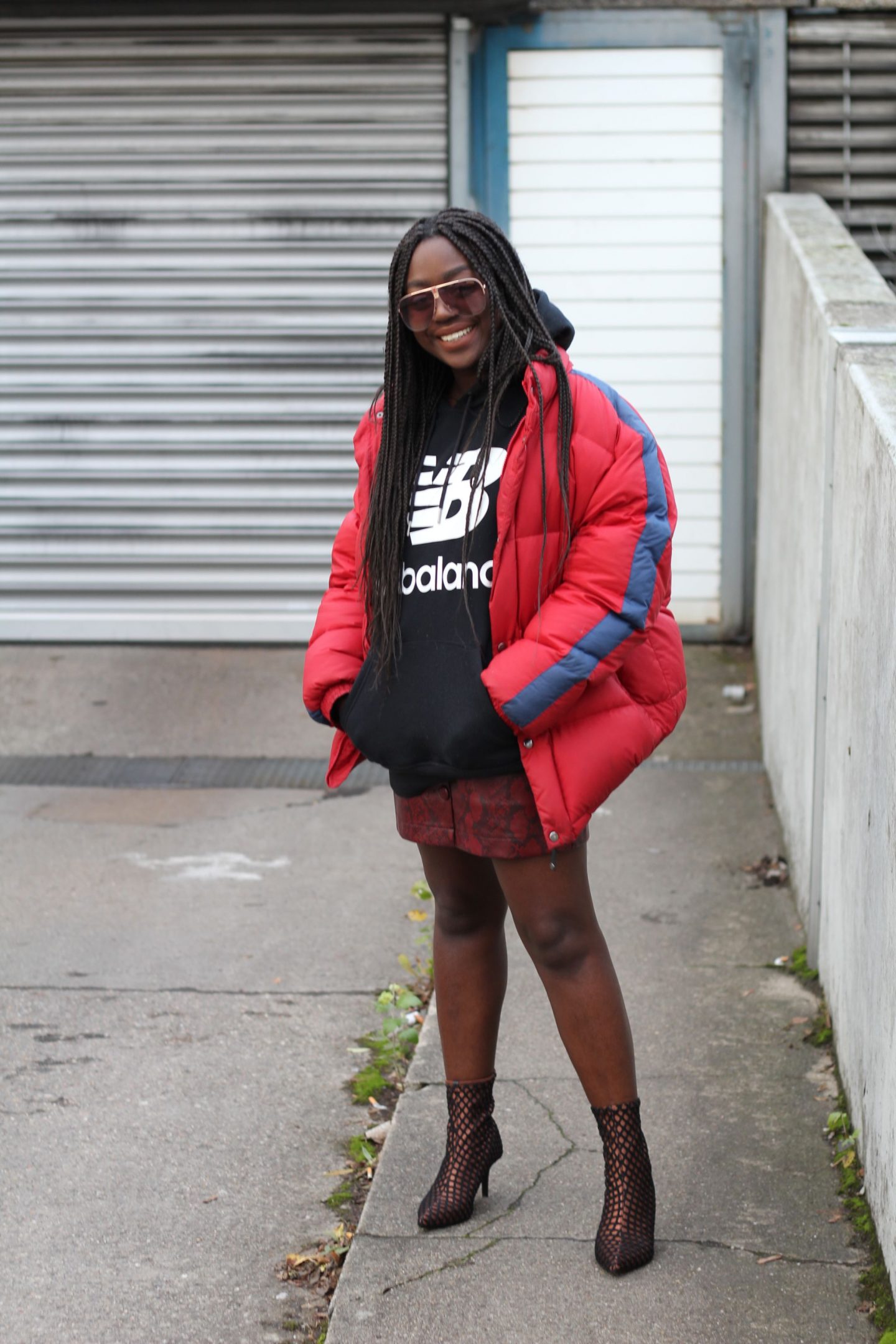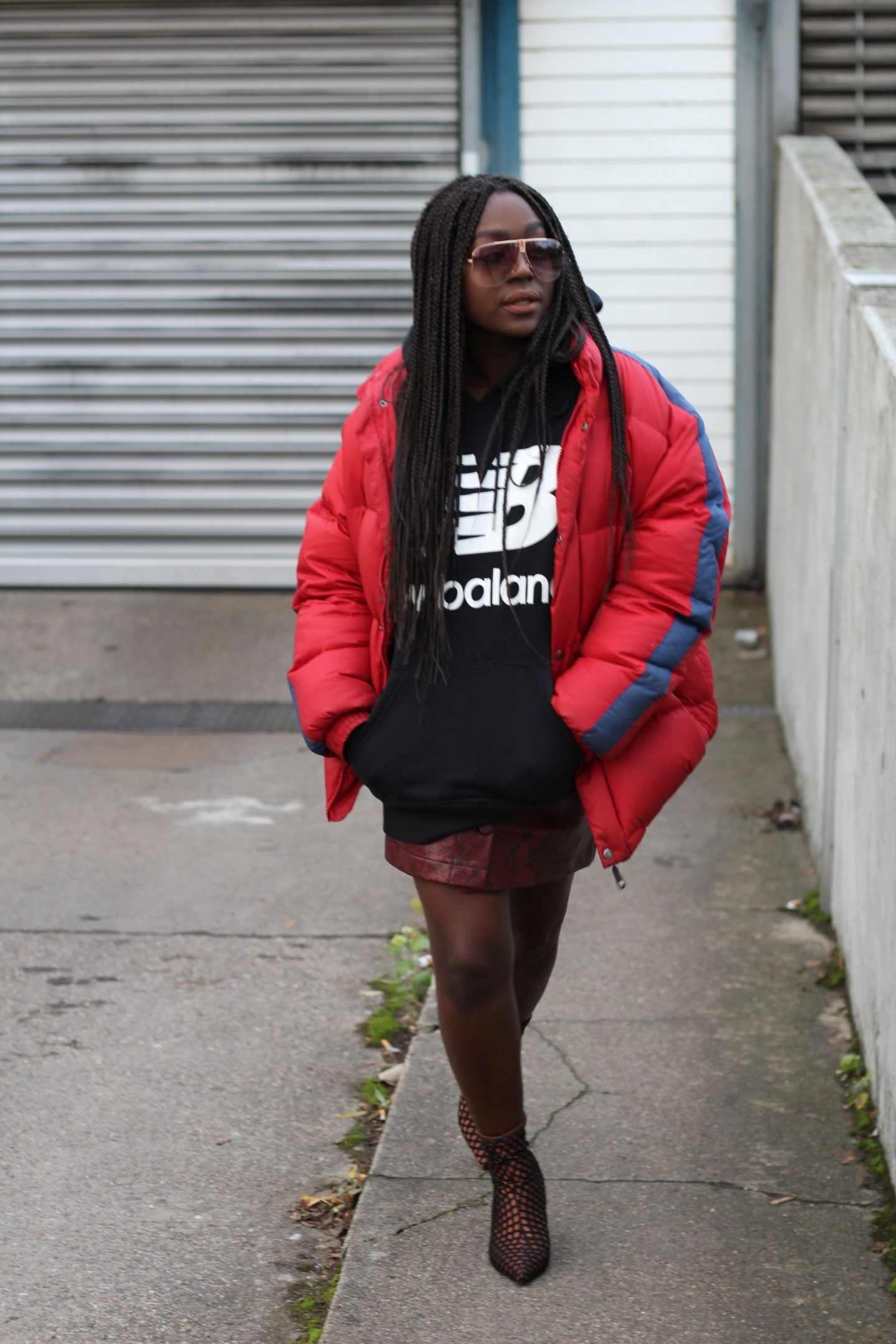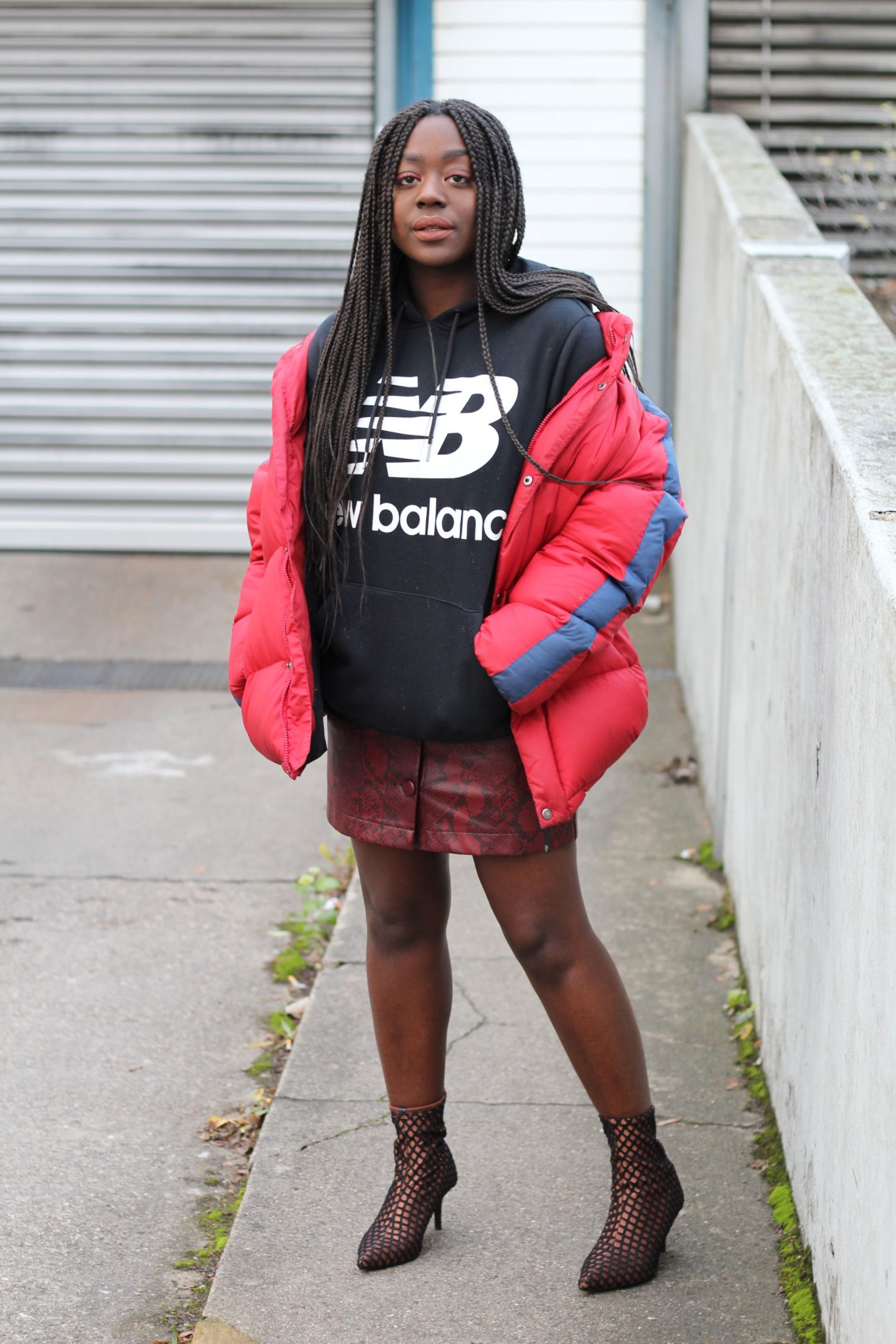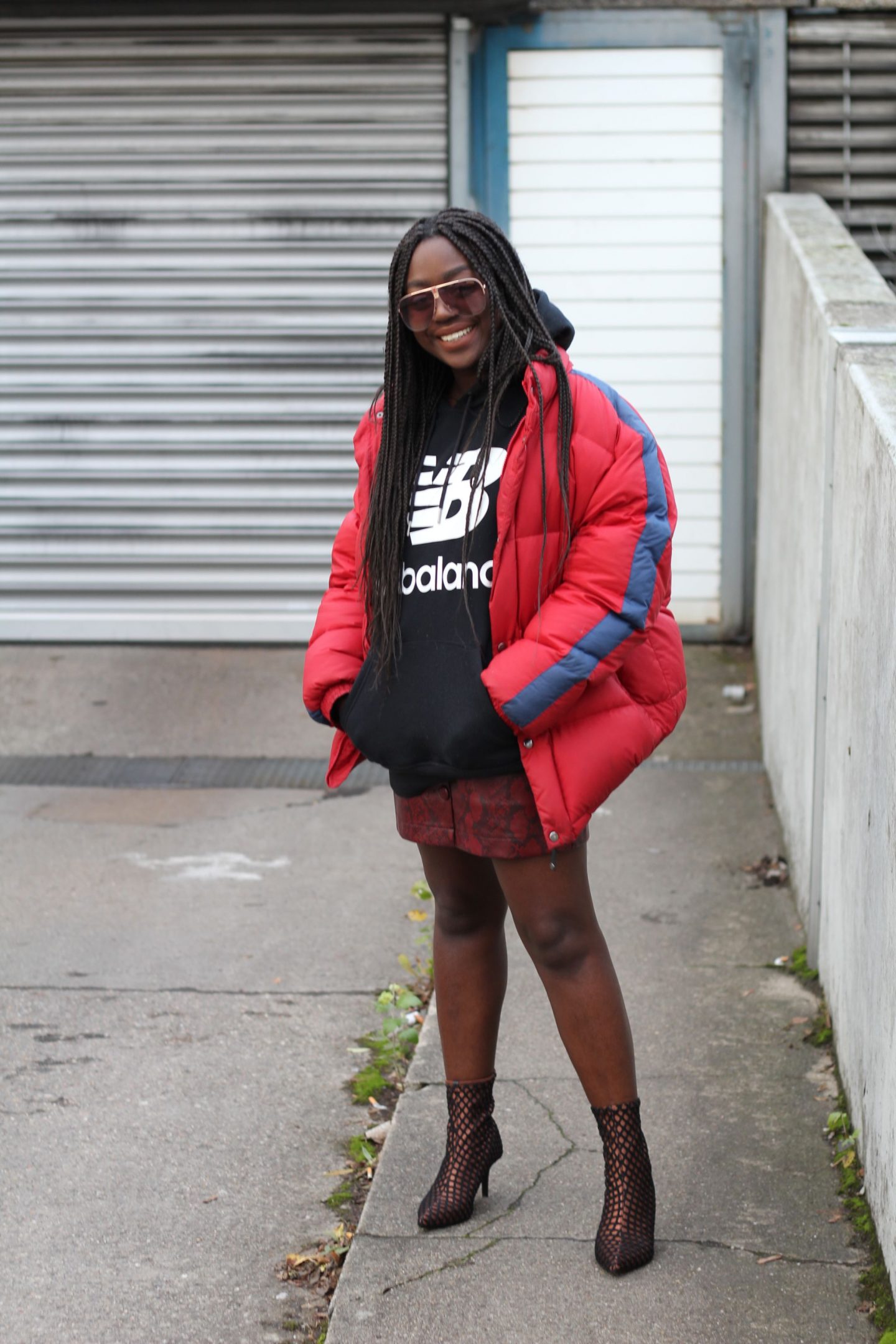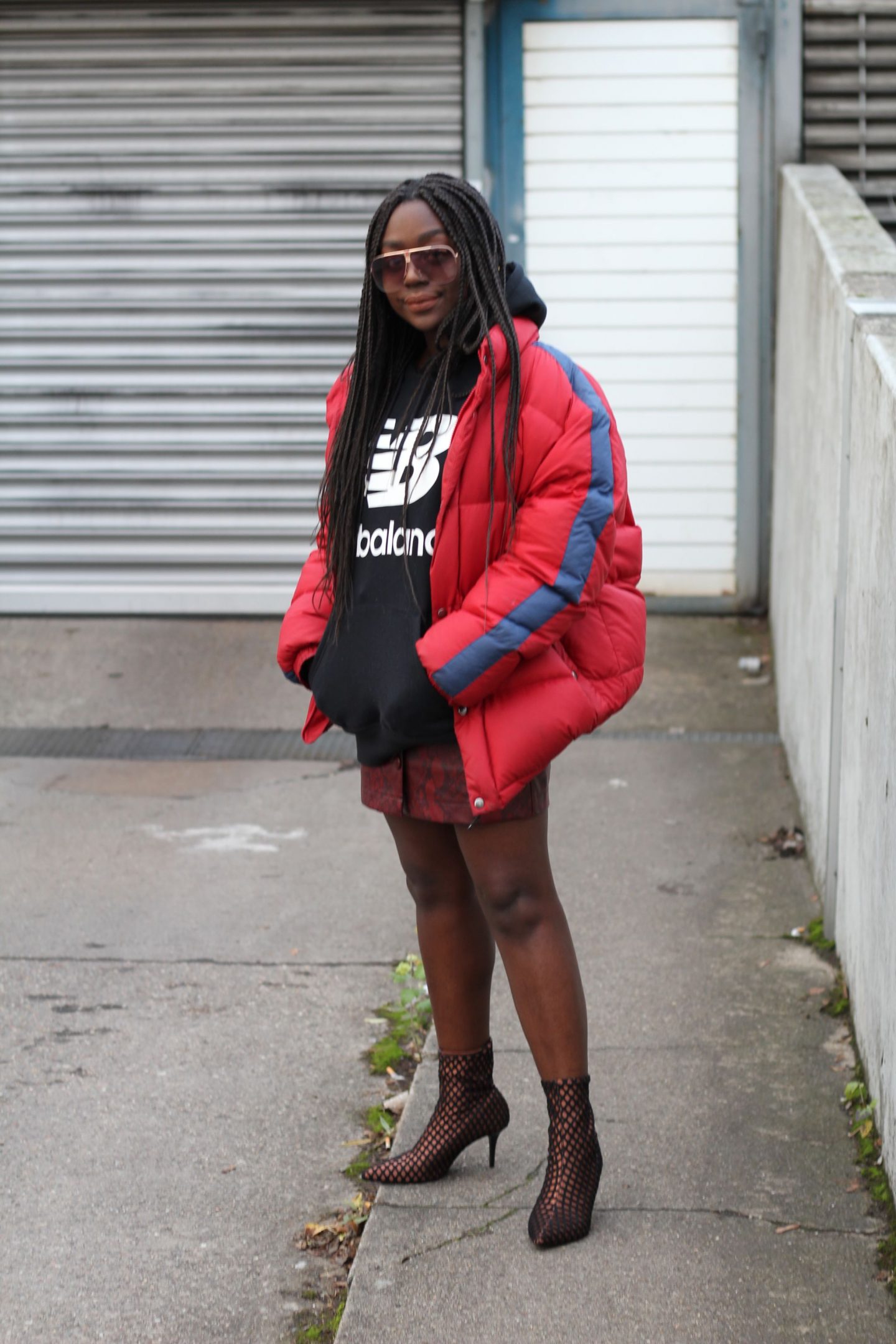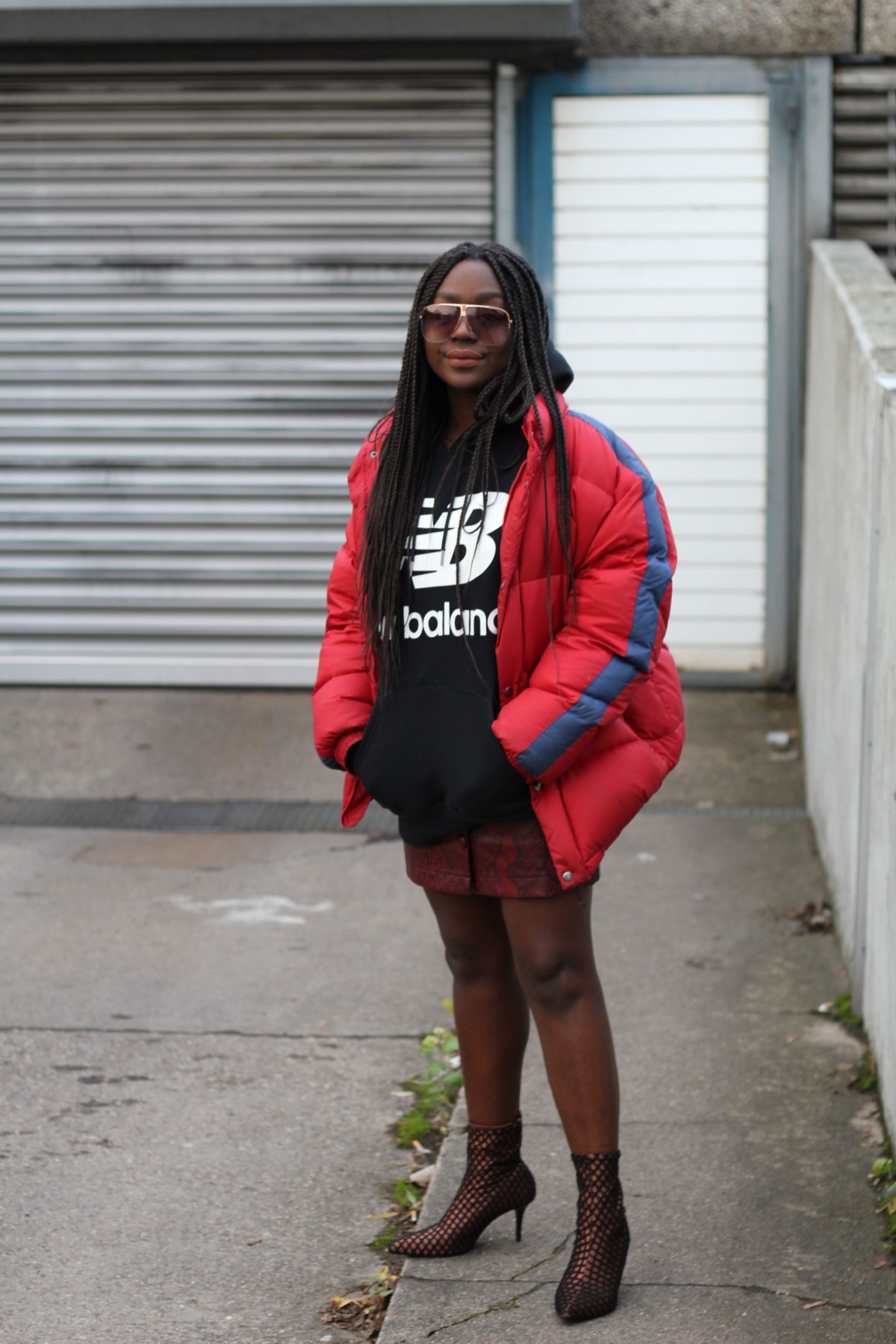 Ph.: Benny Opoku-Arthur


Sunglasses I Sonnenbrille: THANKS TO Carrera
Shoes I Schuhe: Zara
Jacket I Jacke: My dad's/ my little brother's
Hat I Mütze: Carhartt
Pullover: THANKS TO New Balance
Skirt I Rock: Zara
Love Lois xxx