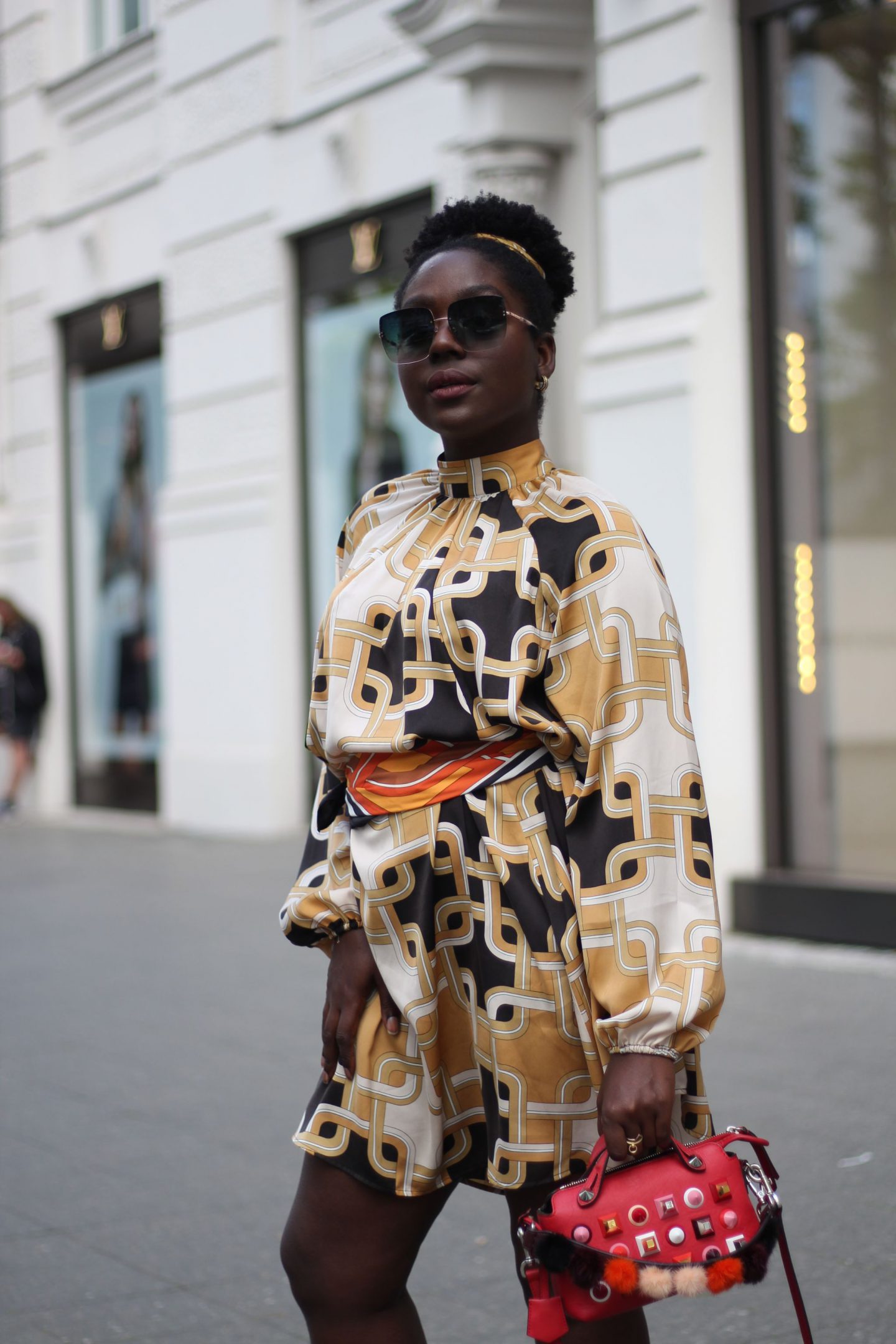 "H&M announces a collaboration with eclectic British brand Richard Allan, founded in 1962 and renowned for its innovative scarves in bold designs, abstract patterns and vibrant colours. The womenswear collection features iconic Richard Allan prints reimagined in fashionable designs by the H&M in-house team. Launching in selected stores worldwide, as well as online, from August 22." via HM

The collection is bold, the prints graphic, the pieces cute – and they all come in silk.
When I was asked by H&M to pick my favourite pieces from the Richard Allan x H&M collection my choice immediately fell on the yellow silk print mini dress. Scarfs can be worn so versatile – there a million ways to tie a head scarf just around your hair, but they can even function as a top. I was inspired to tie the scarf around my waist as an belt. I think the red design goes well as a print mix with the design of the dress and gives the whole look a cute detail and pop of color. The scarf in the same design as the dress is best worn to keep my afro in place.
Keep scrolling to discover the entire collection and how I interpreted my very own look.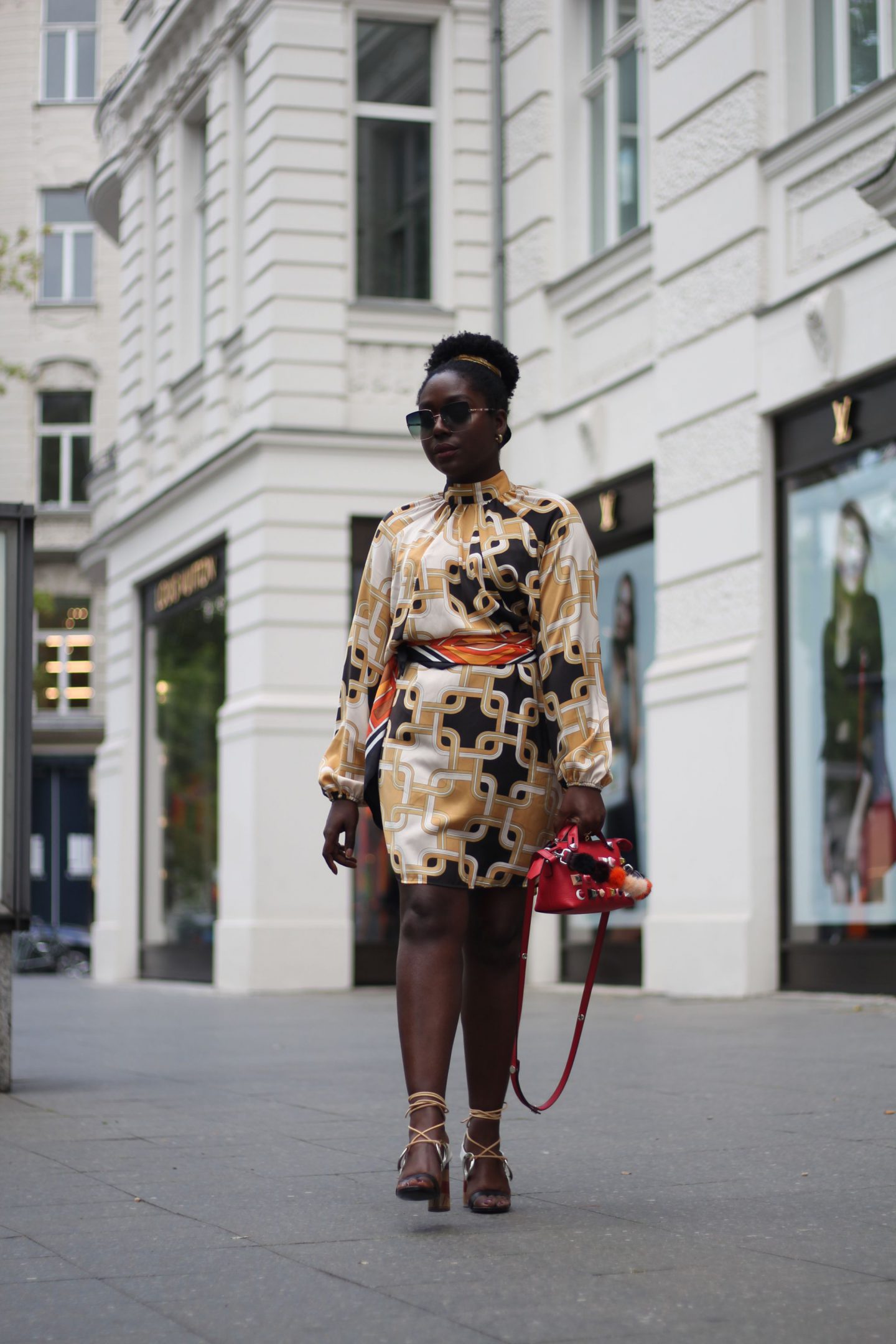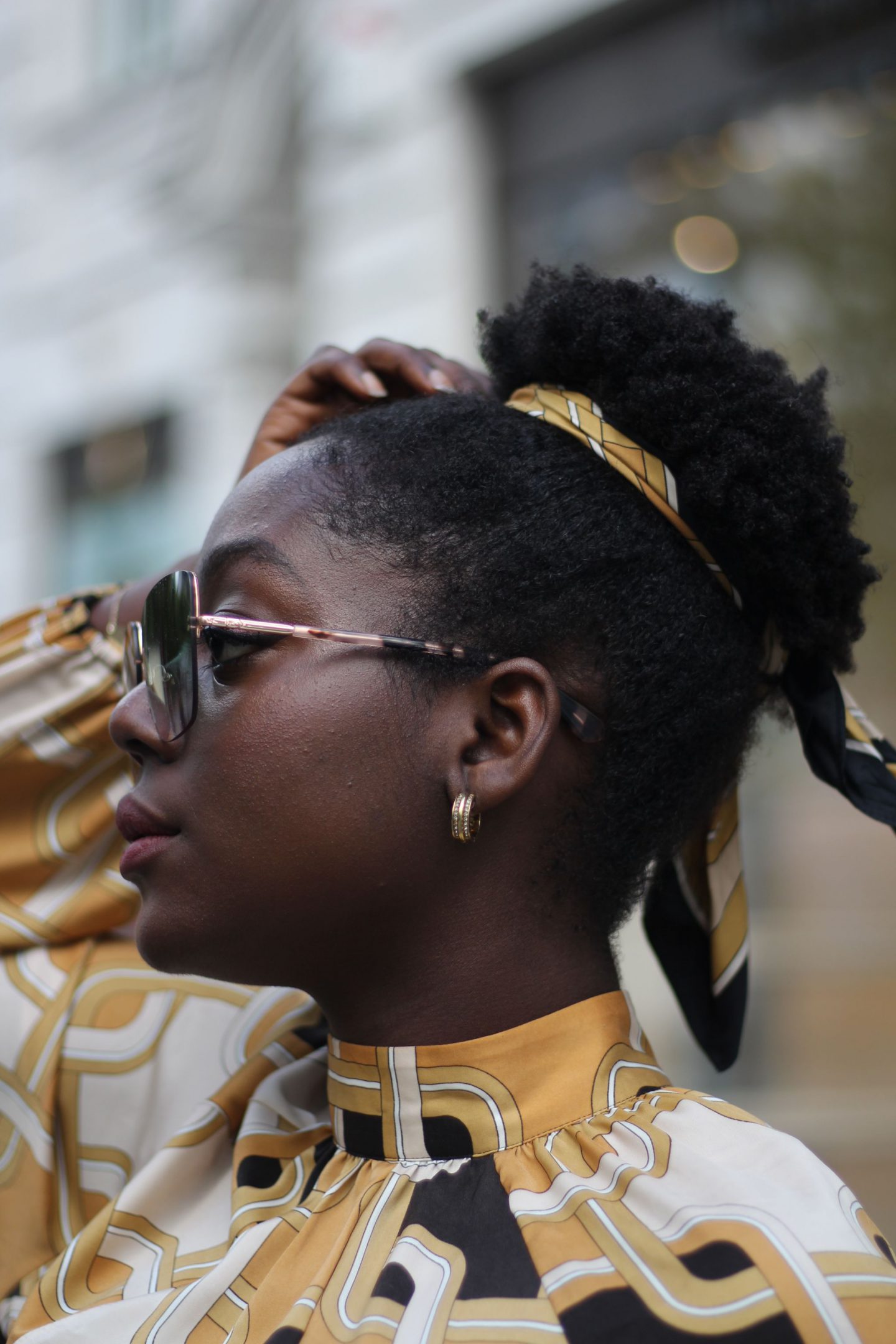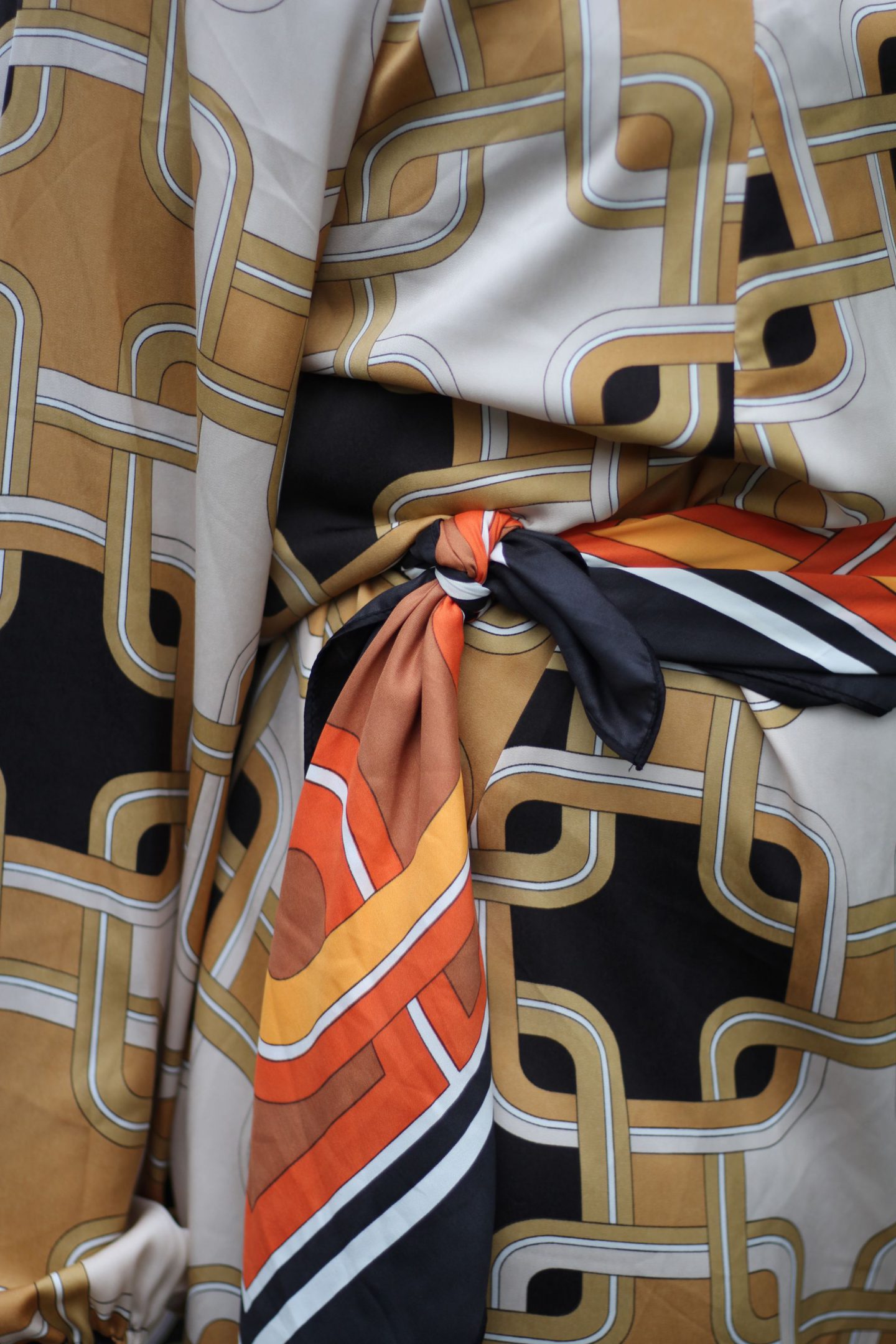 "It is wonderful to know that my father's prints will be worn by a whole new audience – he would have been thrilled, as I am. Many of his colourful designs are as relevant today as when first conceived from the 1960s to the 1980s and H&M's re-interpretation for the 21st century is an inspired creation. It will hopefully open the door to new generations in new places, showcasing the extraordinary talents of Richard Allan, whose prints became a by-word for colourful chic"

– Cate Allan, creative director of Richard Allan London

.

What do you guys think of this collection and what's your favourite piece? You can find the entire collection here.
Love Lois xxx