Yeah yeah I know it's still very early to be looking at bikinis or swimwear in general but I have been on the look out for them for a while now because I wanna pack a suitcase with cute bikinis for my Abifahrt (which is like a final class trip after the A levels have been completed except the whole year is going instead of a single class) and partly because looking good in a bikini has been my driving motivation for attending gym. Bikini browsing = finding cute bikinis = all the more reason to hit the gym.
To be honest Esprit hasn't been on my mind ever since the invitation to the store opening at Friedrichstraße that I unfortunately couldn't attend because I was out of town. And since then I never found time to visit the store. But being on the look out for good swimwear I like looking at different places. After a little incentive I directed my attention to Esprit. I must say I'm a little surprised I don't shop at Esprit more often, you know, at least for a few key pieces. I'm loving the entire swimwear collection by Esprit. Esprit's swim & beach 2013 collection has great pieces.
Although I'm personally not a big fan of swimsuits one of my favourite pieces from this collection is the black and white swimsuit. It looks so elegant. But I'm also loving the sixities inspired high waisted bikini set. I think the collection is mix of elegant and fun because of the polka dots, mixed with few print and floral pieces.
My top 3 pieces have to be: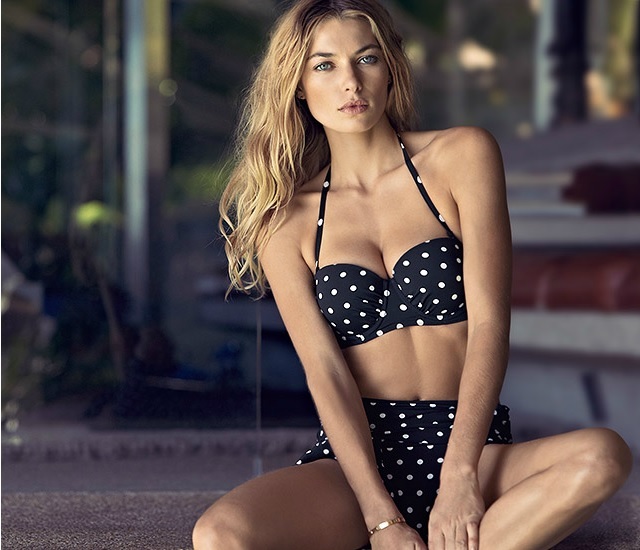 pictures via Esprit
I think I'm going to buy the white bikini with the pink wave print on it…kinda in love



Sponsored Post

Love Lois xxx