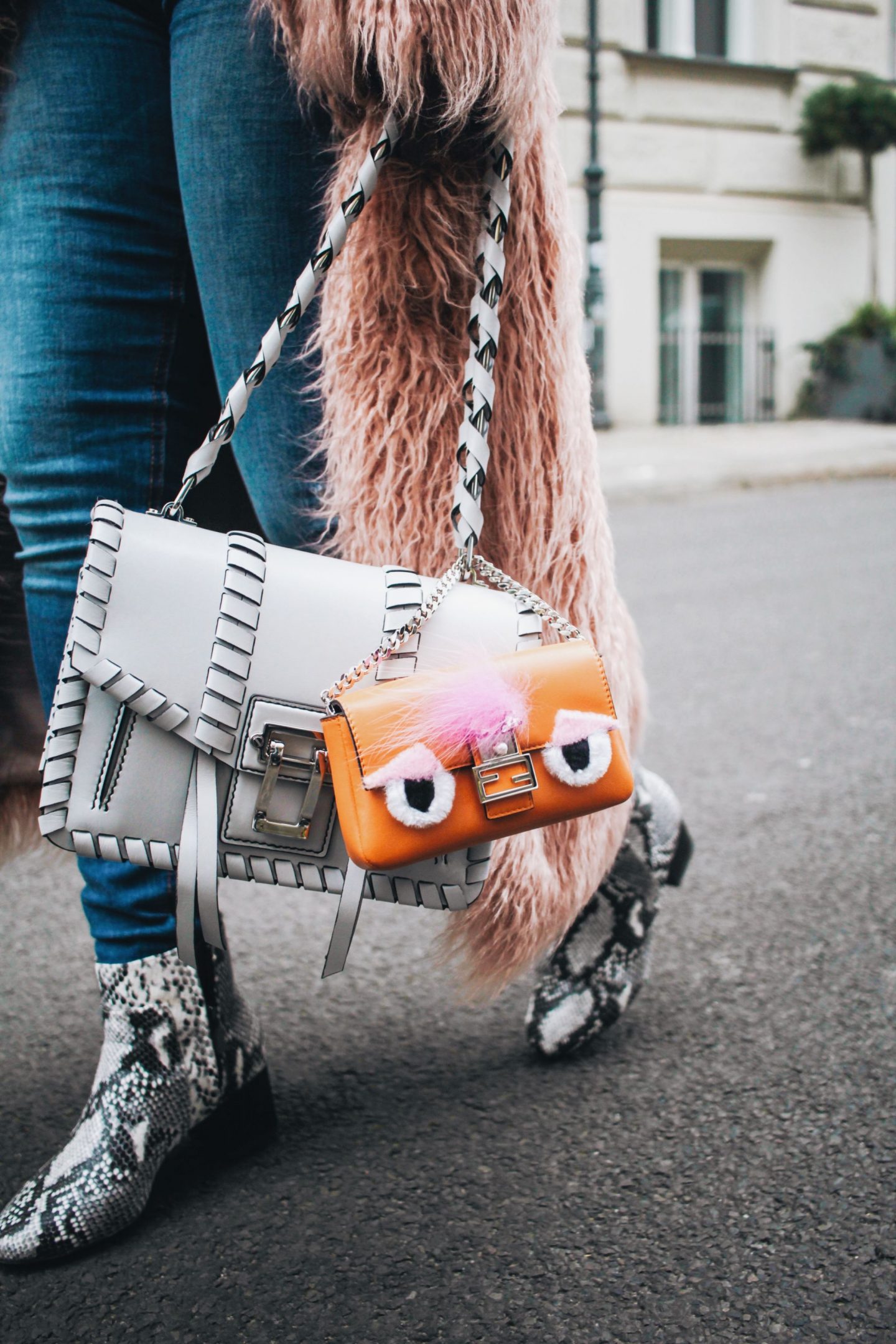 Micro Bag I Microtasche: Fendi Micro Baguette Bag
Handbag I Tasche: Proenza Schouler Hava Whipstitch Bag
Shoes I Schuhe: Mango (similiar)
Jacket I Jacke: Boohoo via ASOS
Obsessed.. obsessed
I just can't get enough of Fendi lately, although I must admit I got this little Fendi Micro Baguette bag on Fashionette about two years ago. However it's been too precious to wear out. I never found the right occasion and initially I wanted to use it as an accessory to my handbag as pictured above and I hadn't found the bag to style it with. As you guys know I am a huge fan of mini to micro bags but the Fendi Micro Baguette bag is almost like a bag charm, but still works perfectly fine as mini bag. My friend Merve calls them "Eis-Essen-Tasche" engl. Ice-Cream-Eating-bags because these bags are so tiny they're perfect for going out to eat ice cream when all you need is your keys, your coins and your phone.

PS.: Here is an early access to Fendi's Private Pre Sale. The link has only been sent out to members aka if you're registered with Fendi as of now, before the actual sale starts that's then available to everybody, but since I'm your sis and I got you, I'm sharing my link with you guys. Shop shop shop..
PPS.: My fav place to get designer pieces The Outnet has another 40% off extra weekend promotion if you want to check that out.
It's too hot outside I'm lying in bed shopping. What are you guys up to? 🙂
Love Lois xxx