Prada is kind of having a moment right now. The Prada Nylon bags are everywhere. I have been seeing the Prada Nylon bags on Instagram and Pinterest. There is no way around Prada at the moment, especially since the rise or lets say comeback of the bucket hat and tie-dye shirts. (Childhood but make it Fashion?!) The nylon however caught my attention. There are a few key pieces in Prada's collection right now made from Nylon. I was intrigued by this material, the simplicity meeting the Prada logo, so I decided to style it up and play with it. I found this neon clutch on Fashionettte.com (sold out but available here). Neon is still a big thing, plus you know me, I am always down for bright colours. And a power suit – or in this case suit dress has always been my thing. Paired the look with my Topshop shoes, a sale find from last year. This heels are so comfy! What do you think of my total pink look?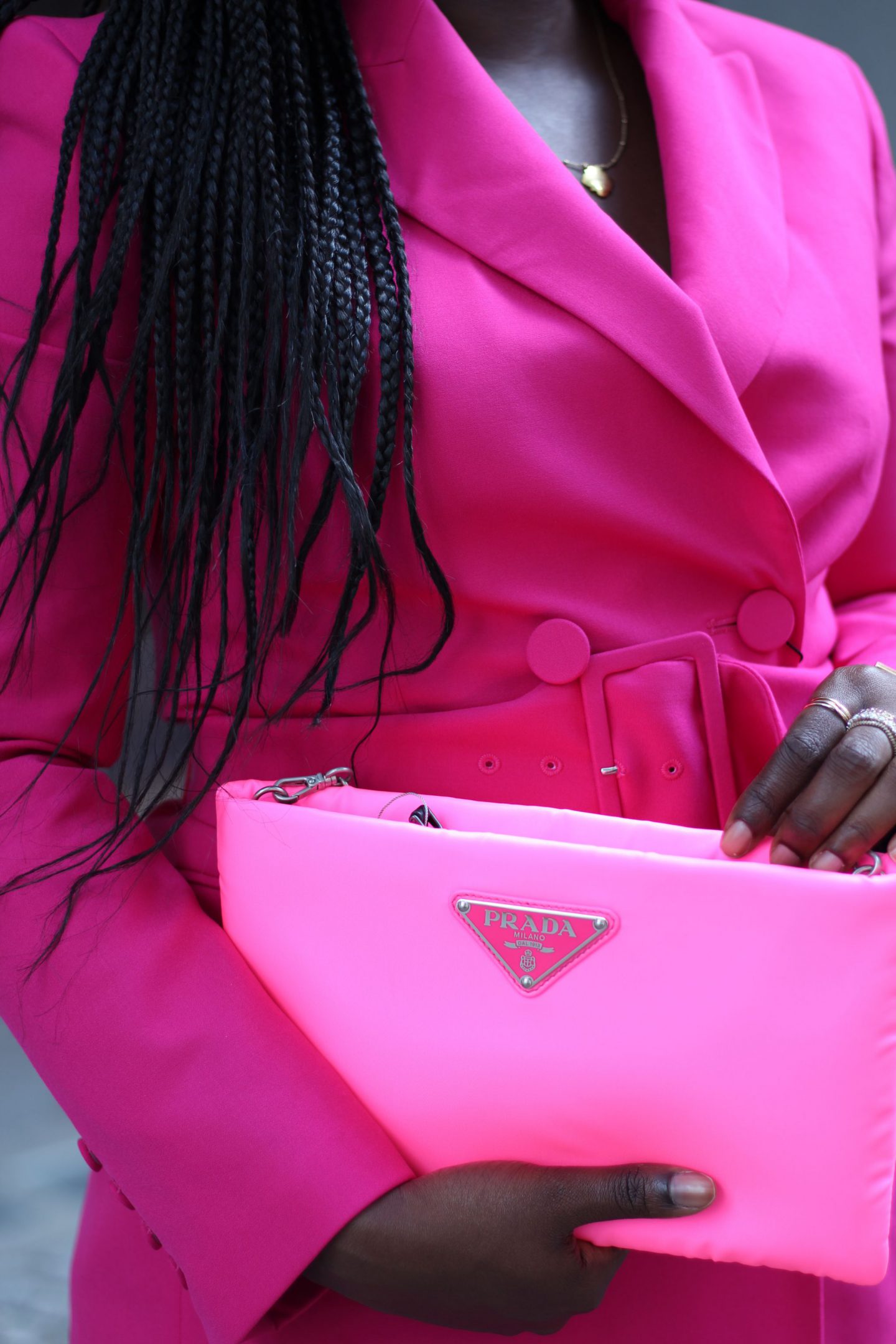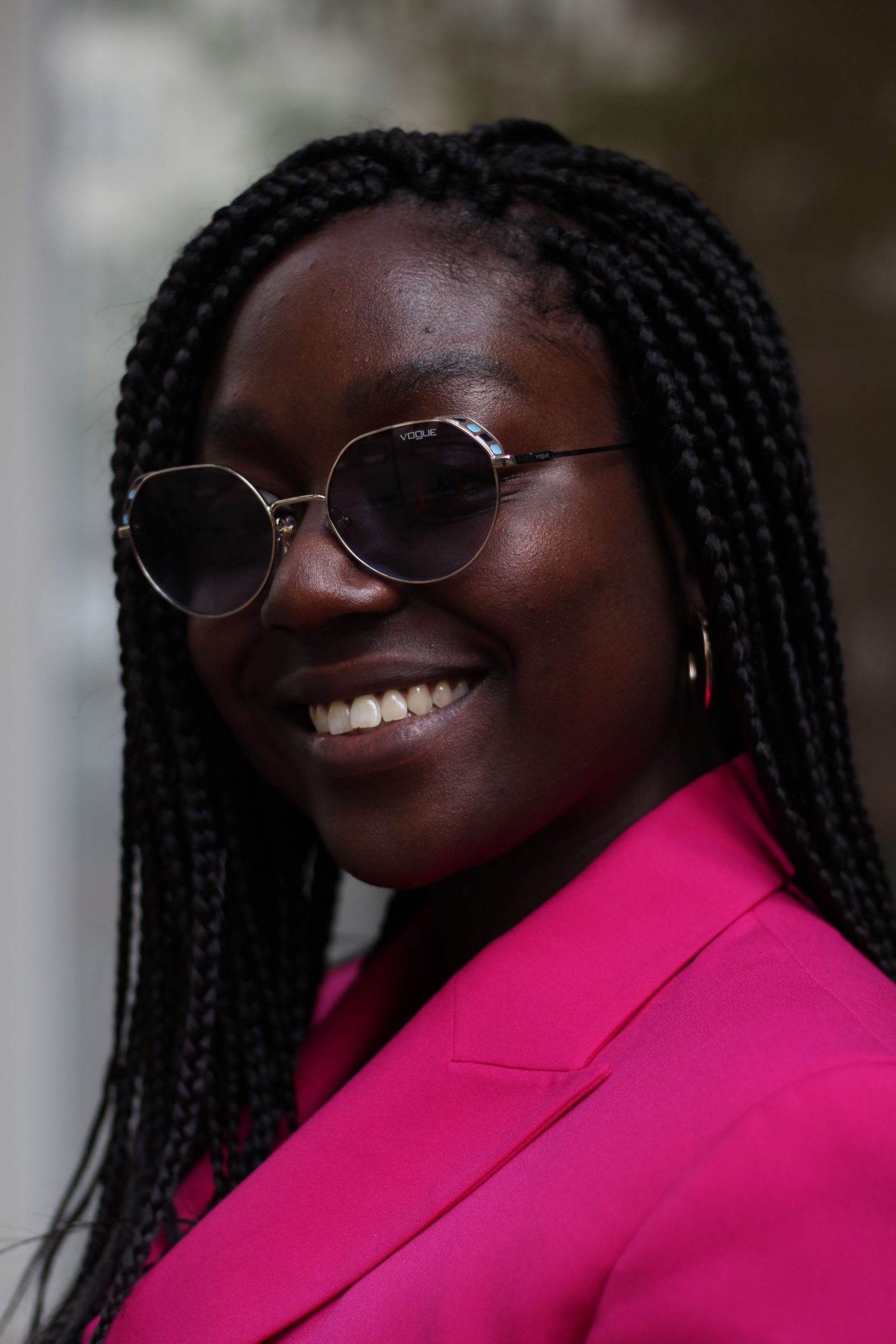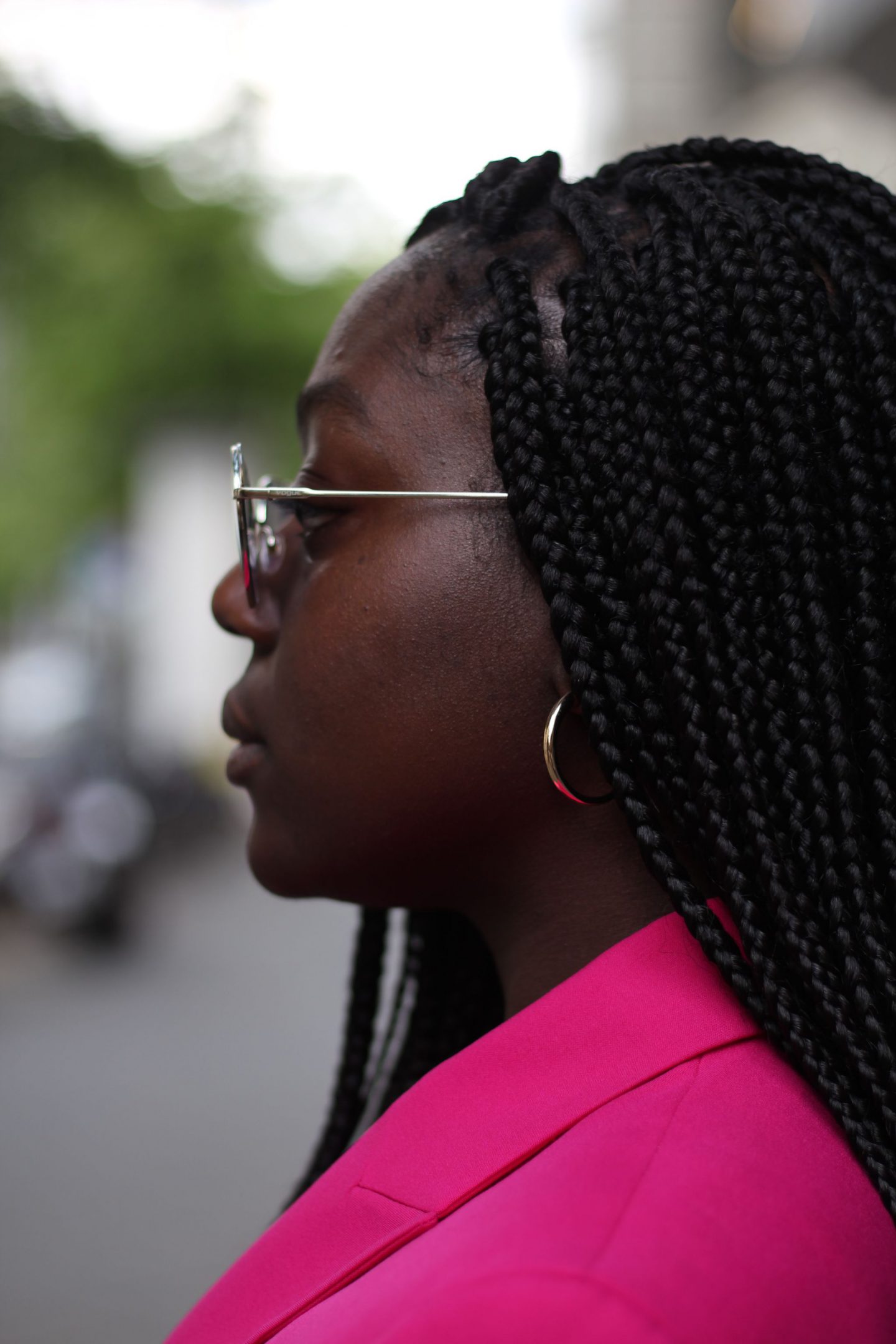 There are new shades in my closet! Say hello to …
My sunglasses were a gift from Vogue Eyewear. I love the attention to detail, the mix between turquoise and blue and gold. Colored lenses have been a thing since last season. I have to admit I've been going for the classics: red or yellow. But blue is a refreshing addition to my accessory closet.

Sunglasses Vogue Eyewear