MBFWB
-
BERLIN
FASHION
WEEK
-
UNO
Fashion Week lies a month back. I've got one more exam until I'm finally free for the summer. I've truly missed blogging, so much, that I just had to take a break from learning and just blog. Maybe I'm procrastinating.. who knows? 😉 But I finally got the pictures Jeremy shot during Fashion Week. This year I kept my schedule very empty, I still had uni. I only did one show, a few parties, dinner + event invites to meet up with my contacts, relationships I've grown over the years and new partnerships. I concentrated more on uni this season. I really enjoying going to Uni now. But I did have to squeeze a little fun and fashion duties into my day.

Day one: agency visits, Danny Reinke Fashion Show, Sunglasses Hut x Liketoknowit event.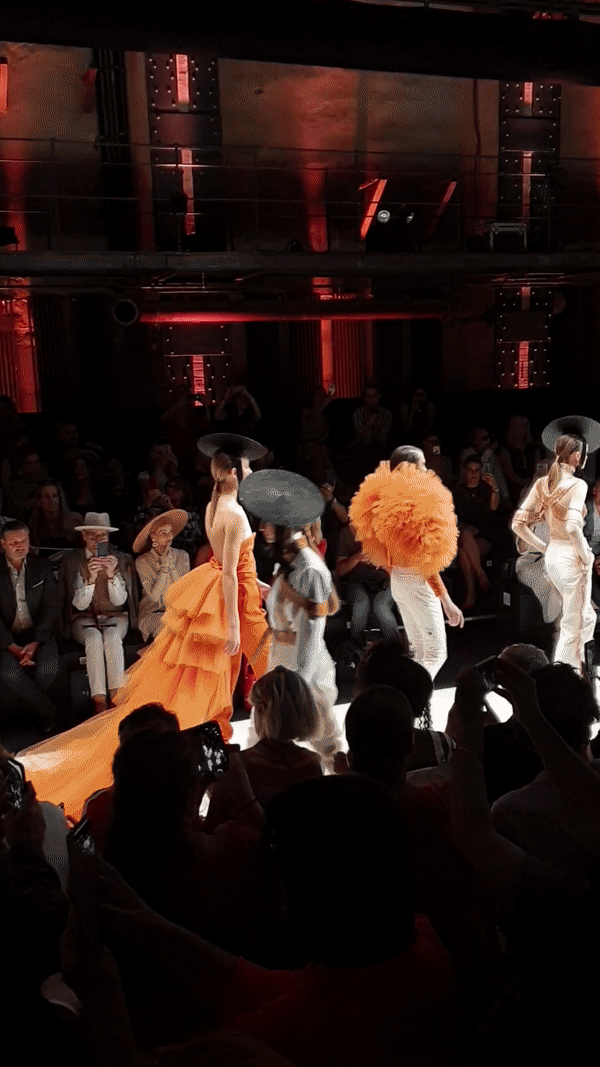 Here are few impressions from my camera roll. Danny Reinke was all about tulle, modern renaissance, bright vs nude colours and big statement head pieces. It was my first show that season and I ended up loving it – and so did the crowd. Despite all the critique surrounding social media, it is undeniably a powerful tool in discovering new brands, people, artists, inspiration but also connect. And as the story goes I first got to know Danny Reinke through Instagram, after a friend, Tonya Matyu, posted a behind the scenes of this extravagant, breathtakingly gorgeous tulle dress dipped in the ripest shade of wine red. That's when I clicked follow. It also this very platform that allowed me to be part of this show. Here is where I received the invitation and I want to thank Danny Reinke again for having me. Unfortunately there is not much going on the German fashion scene, so Danny brings a spark of excitement to a scene that seems to have become a little dusty, not reinventing itself and much in need of progress. Although Danny Reinke's runway pieces may at first seem unwearable – so cool, but unwearable- it's not actually the case. I've seen German personalities, such as Stefanie Giesinger or Lisa (Blogger Bazaar) actually wear his pieces. German designers do not get the support they deserve. I would wear Danny Reinke. Especially the nude color tulle shirt from an older season. It was a good show, I left with a little spark, inspired to do and be more. Fashion can be so mesmerising when it gets to be what it is.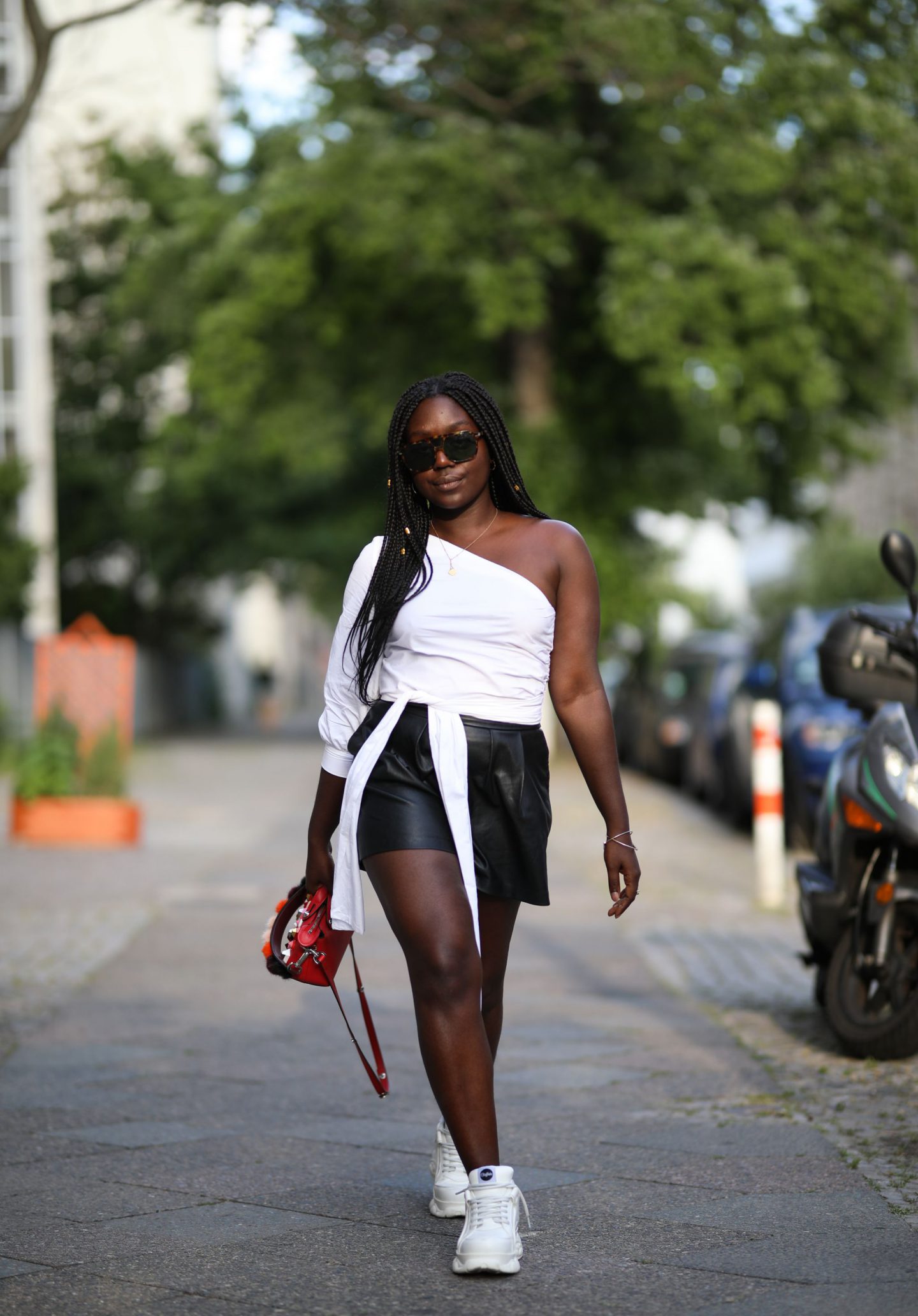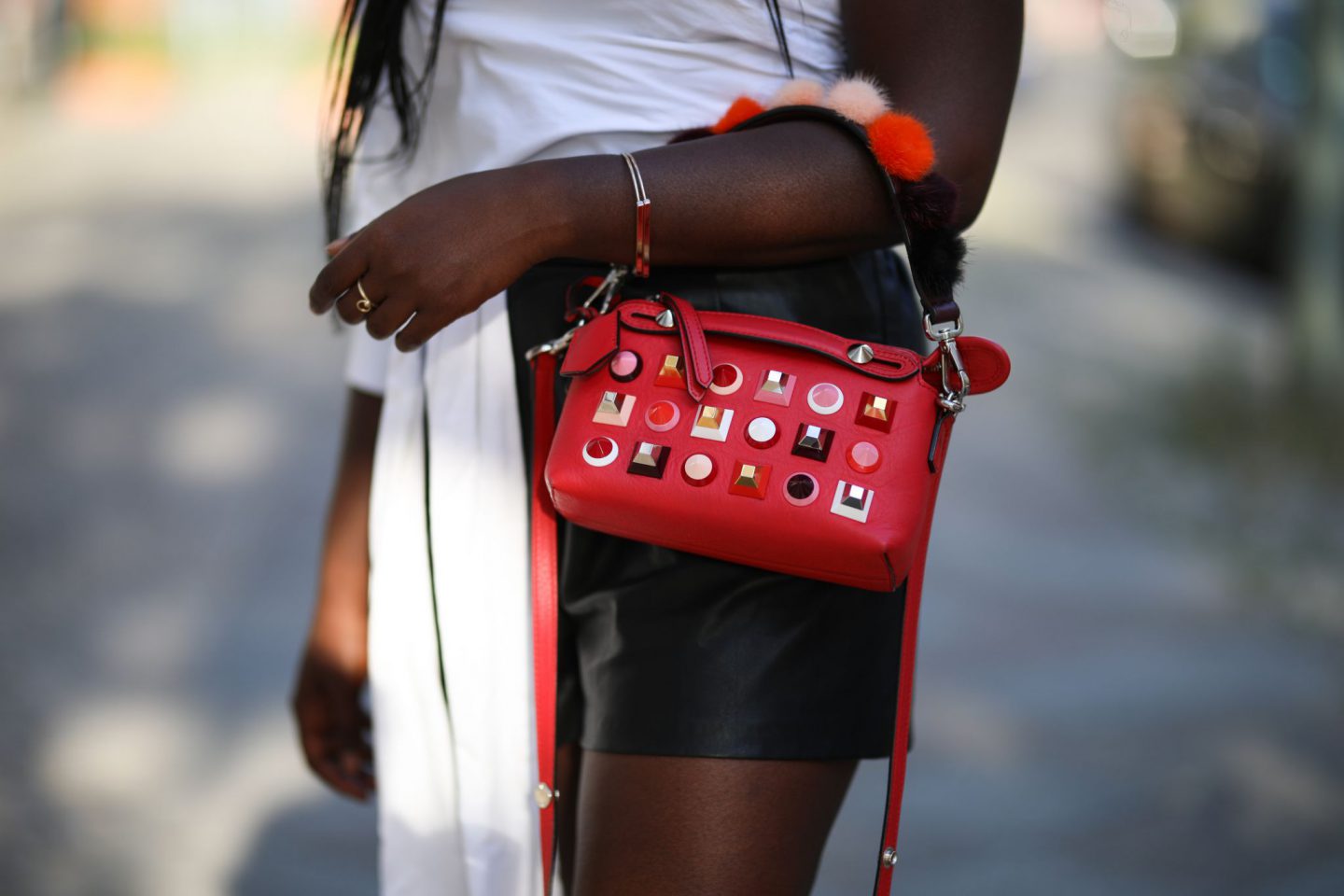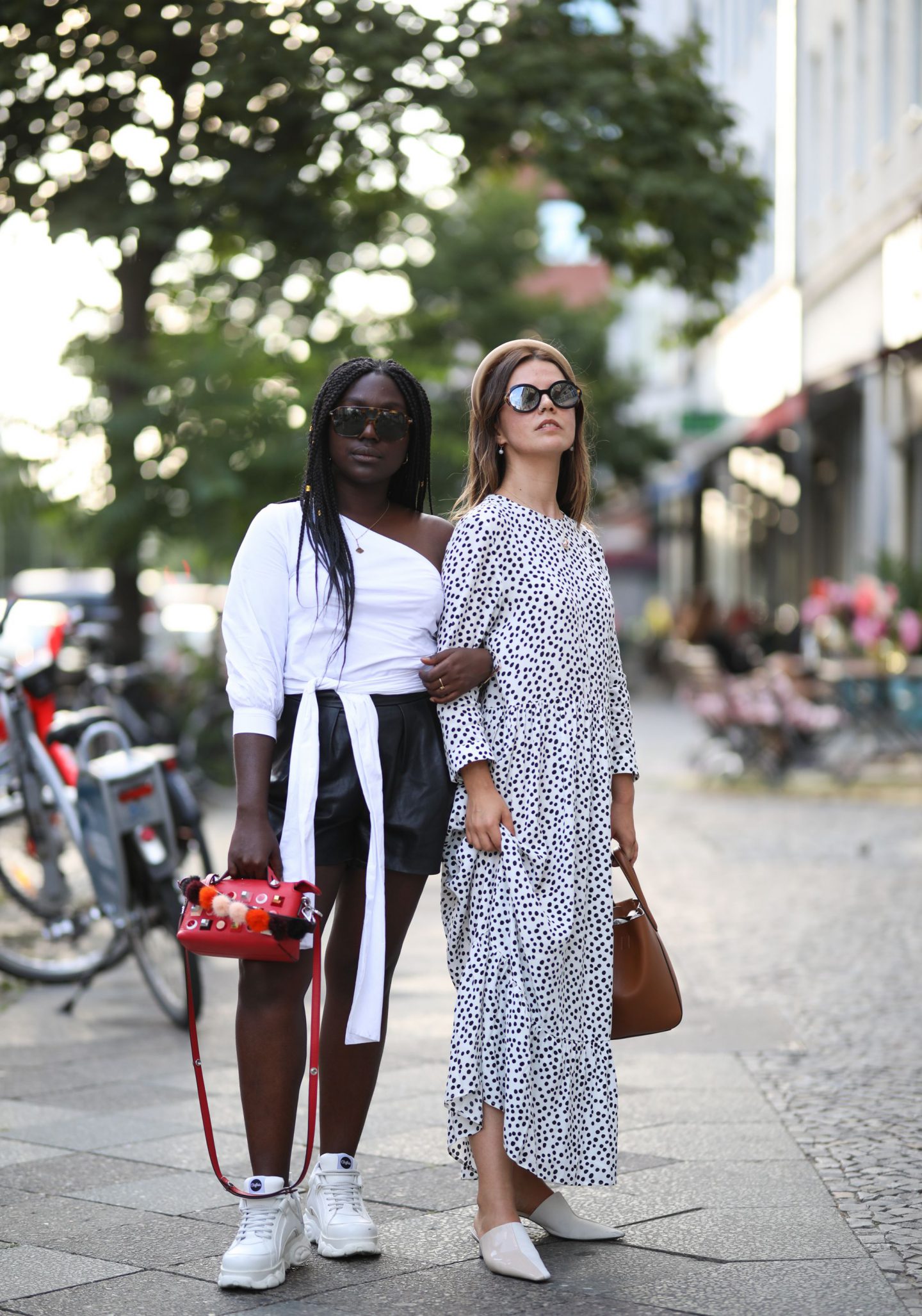 I also celebrated the arrival of Sunglasses Hut Germany on Liketoknowit. I have been using Rewardstyle since the beginning. It's a helpful tool to link all my outfit posts for you guys, so you can shop them with one click. Liketoknowit is the app which is basically an entirely shoppable Instagram. I got to pick my favourite pair: Ray-Ban RB4125 CATS 5000 Classic to shoot. The aviator style in havana fit perfectly.
Sunglasses Rayban (Sunglasses Hut)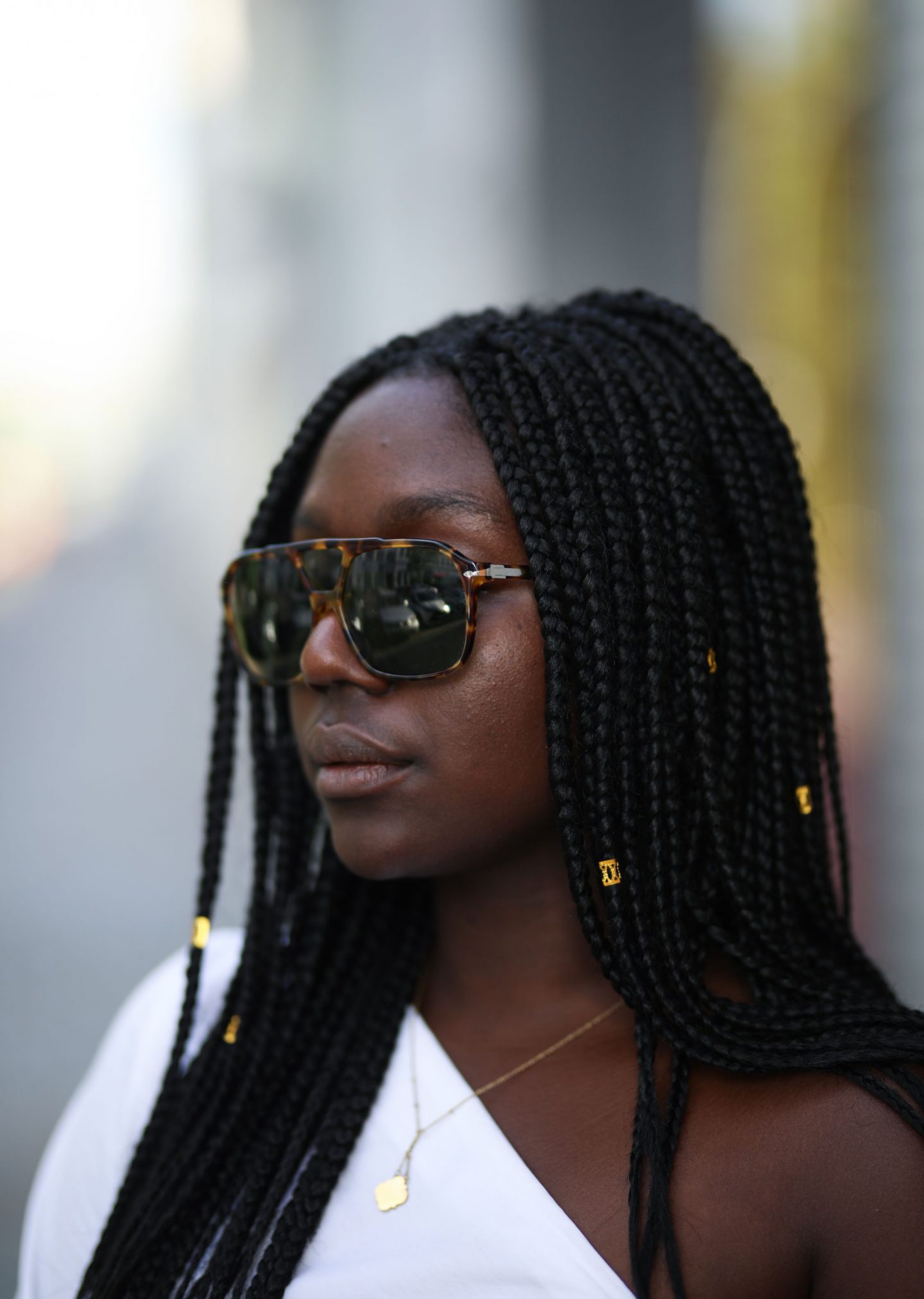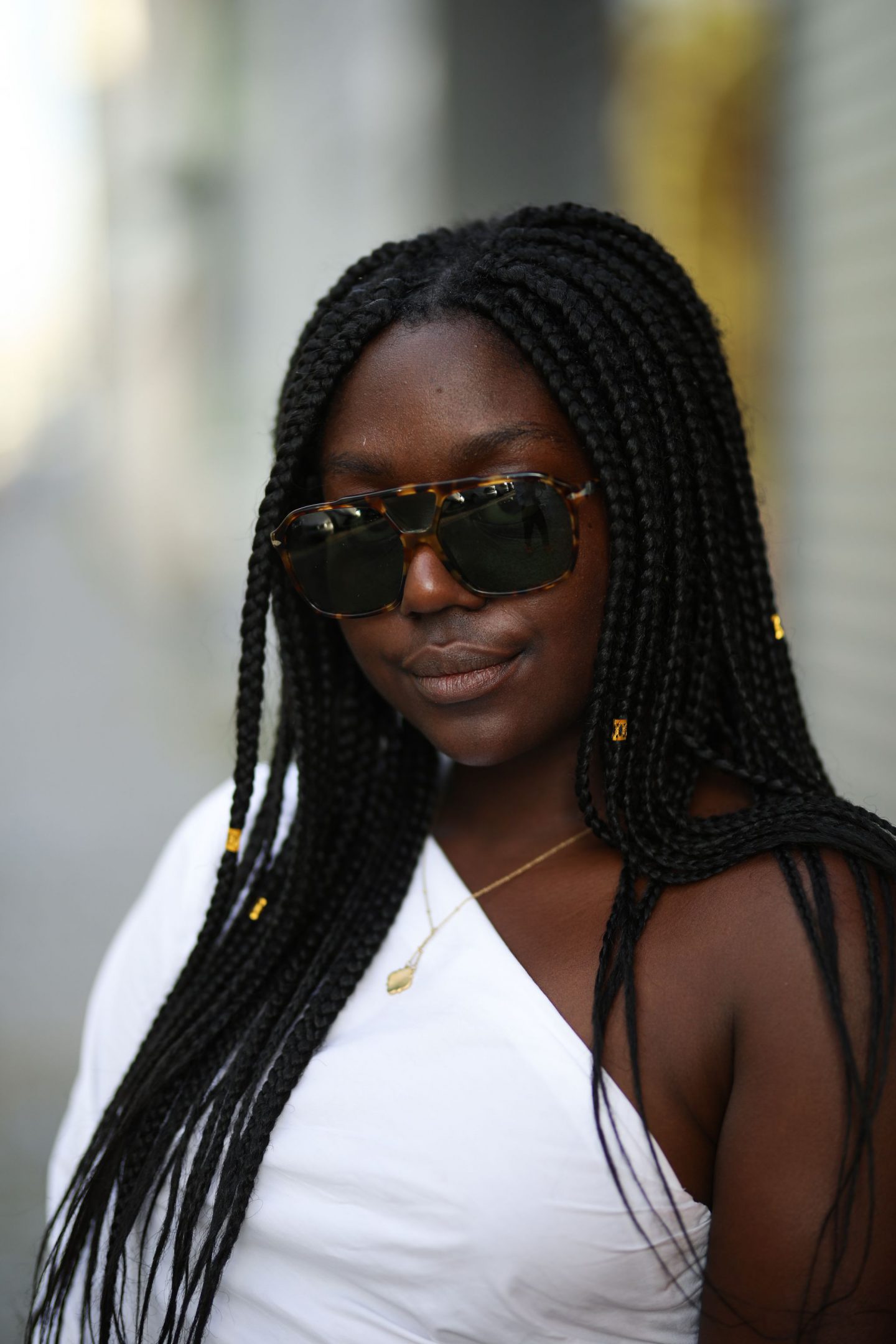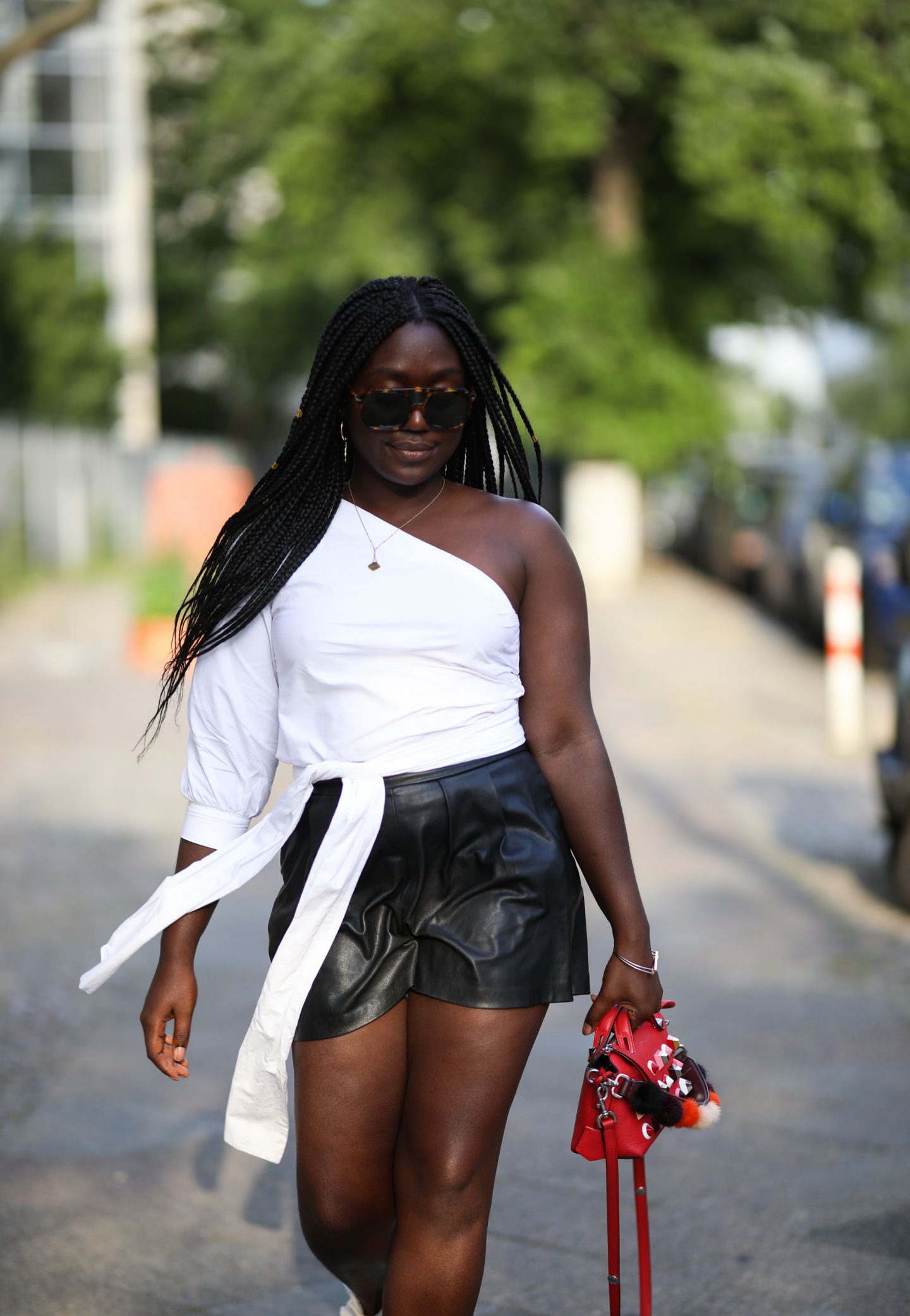 More off-shoulder pieces I am absolutely adoring: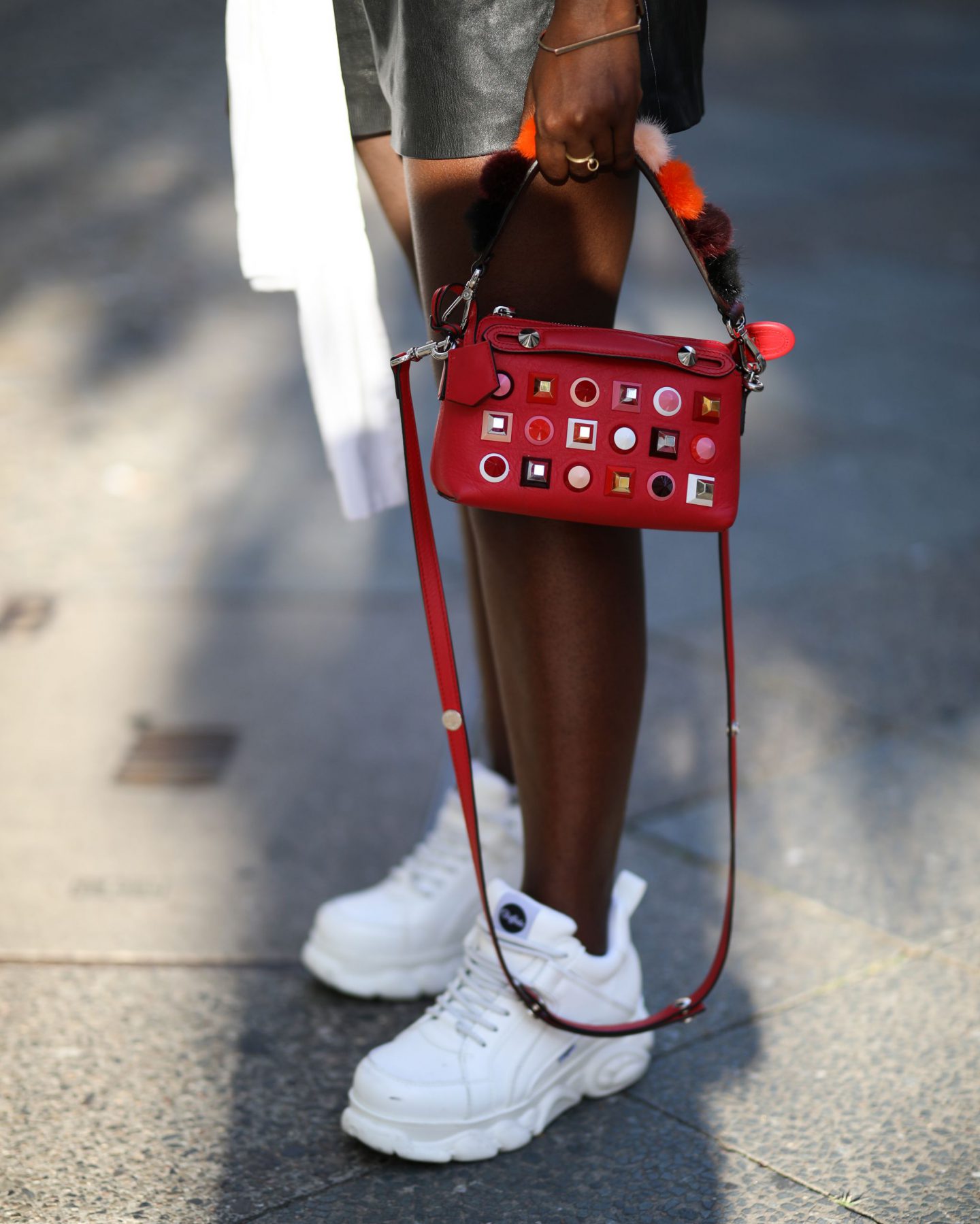 Do you guys remember the Buffalo boots from the 90s? Well they are back, well back in an updated version called Buffalo CLD Corin sneakers. I had a really fun collaboration with Foot Locker last November launching the Buffalo CLD at Foot Locker. I got to takeover the Foot Locker EU for Her account and snap live from the party. It was great as I had absolute creative freedom and it turned into a successful collaboration that left my client very happy. These kind of collabs make blogging what it is. Initially I was very intrigued by the sneakers, especially because I'm probably the only one who doesn't stan dad sneakers (on ladies). The Buffalo CLD bring 90's vibe back and for some reason I did like them from the get go. I really wanted to accept the challenge to style them. Fashion Week was the next perfect excuse. They are very chunky, an elevation to the dad sneakers we've been seeing everywhere, and seem to add quite some weight on your feet. Au contraire, the are quite light weight – probably why CLD stands for cloud. I still wear them on the daily.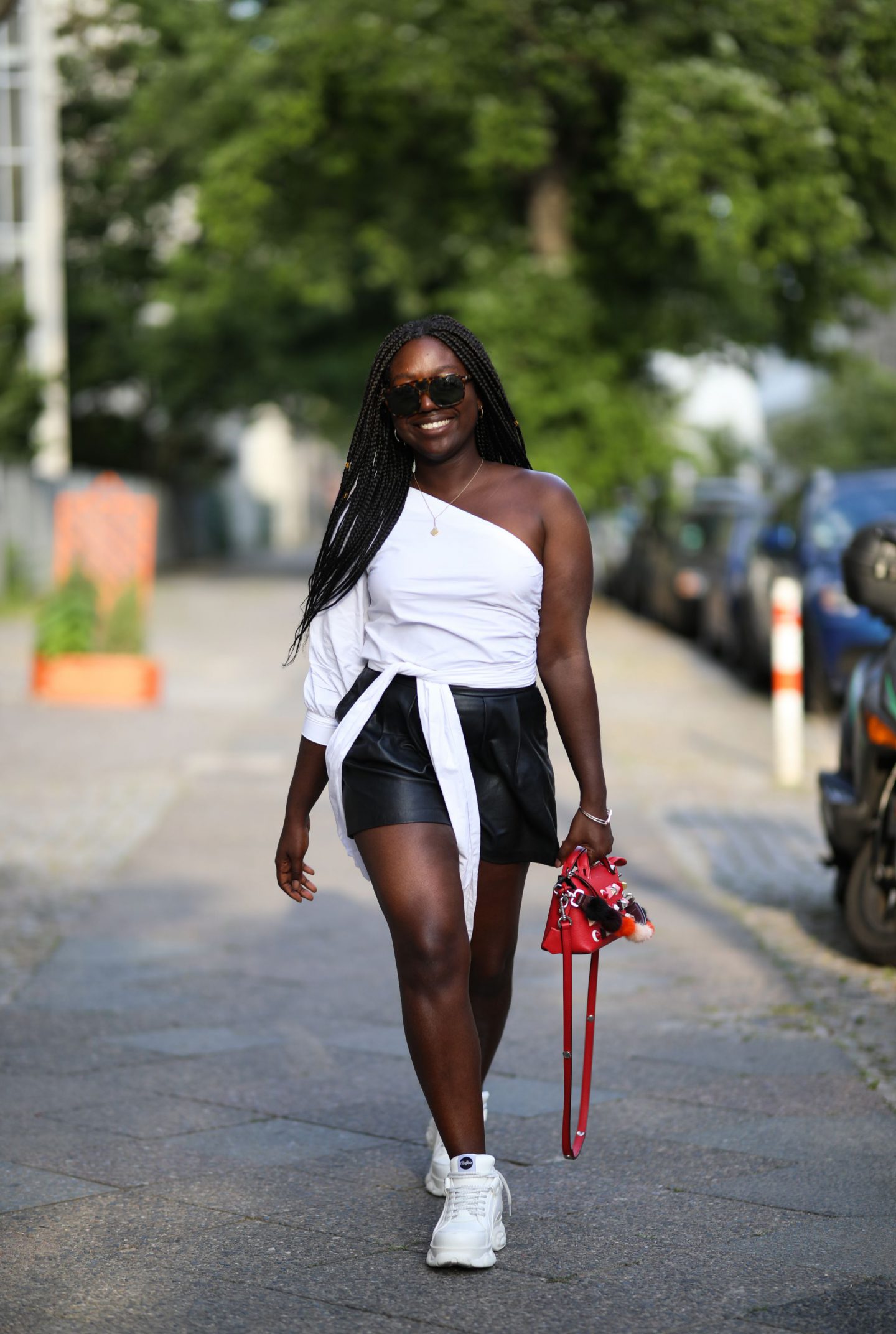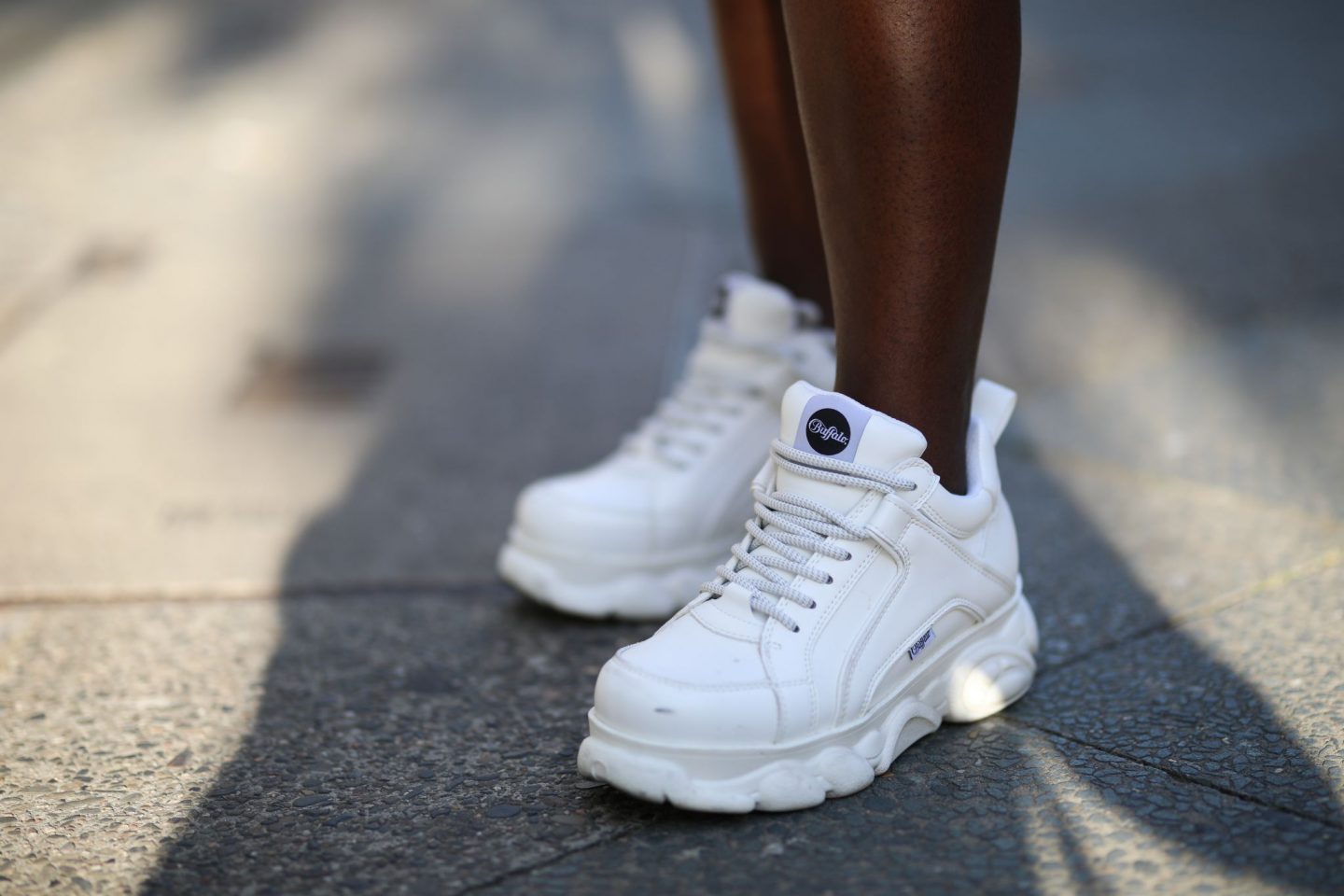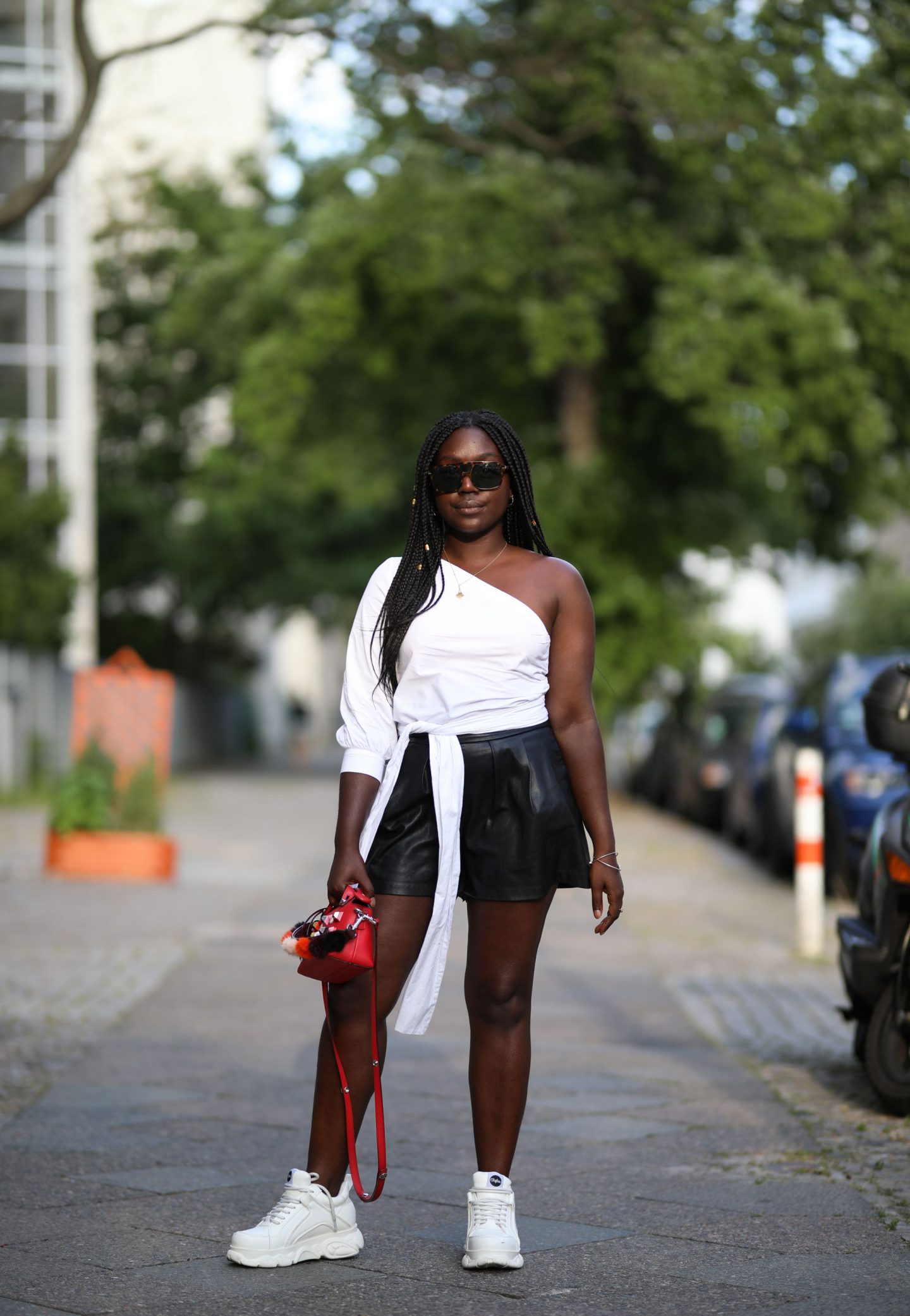 ph.: Jeremy Moeller, me

Bag I Tasche: Fendi
Top: Mango (similiar here)
Shorts: Zara (on sale, super budget version here)
Shoes I Schuhe: Buffalo London CLD THANKS TO Foot Locker
Sunglasses: Ray-Ban THANKS TO Sunglasses Hut