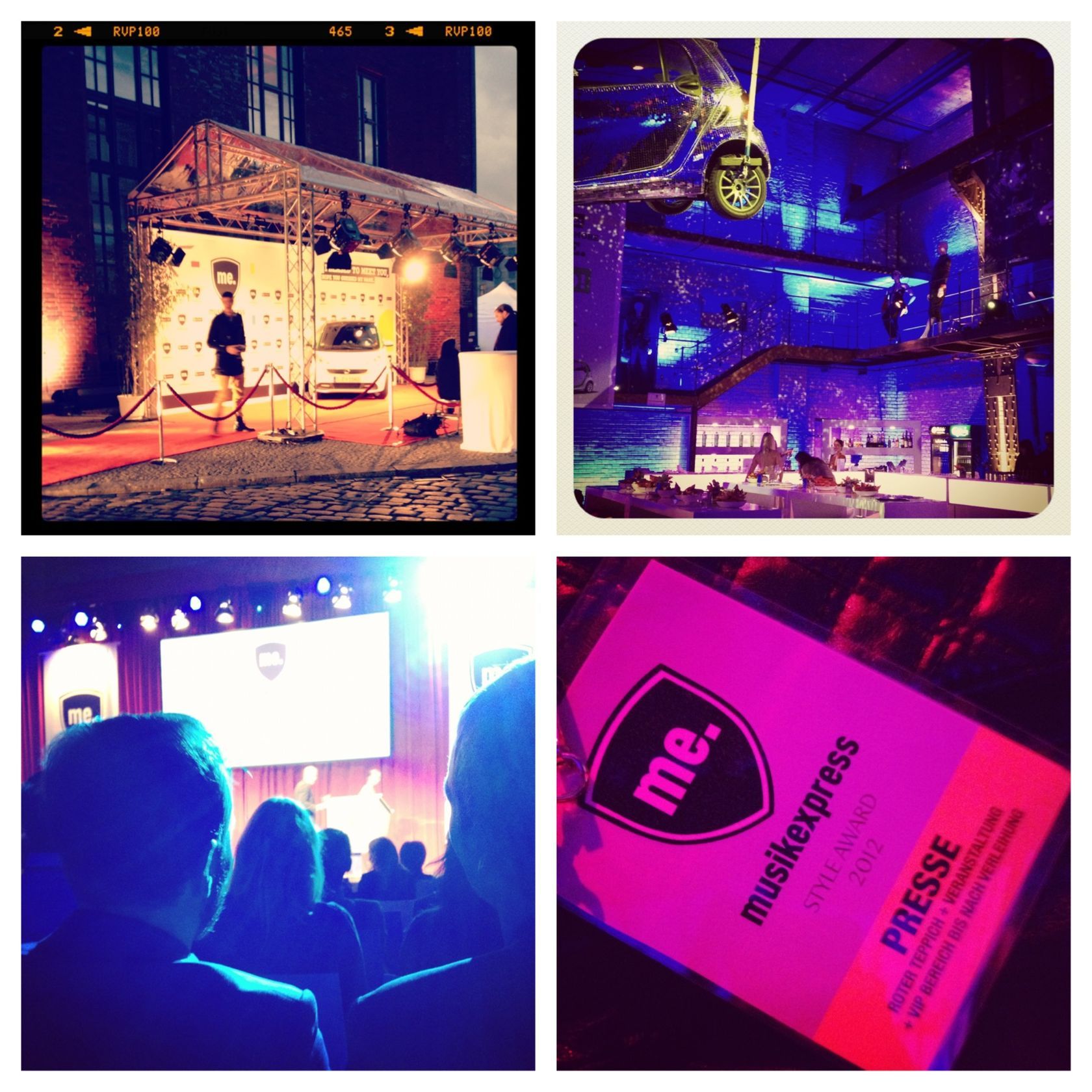 Last week after fairly recovering from being sick, I visited the Musikexpress Style Awards 2012 thanks to Eileen who took me along which took place in a funky ass location. Believe me, it was magic. A glitter sparkly Smart dressed as a disco ball hanging from the ceiling speaks for itself.
We enjoyed drinks in the VIP section, chilling with people like Klaas himself, Elyas M'Barek, who has just been named Gentleman of the Year (!) (more like hotness of the year!! Hello?! We started hyperventilating at his sight), ate appetizers until the Award began.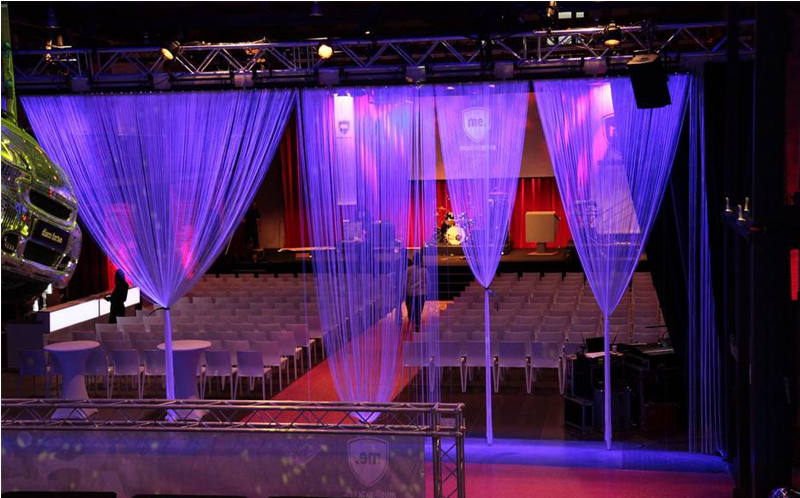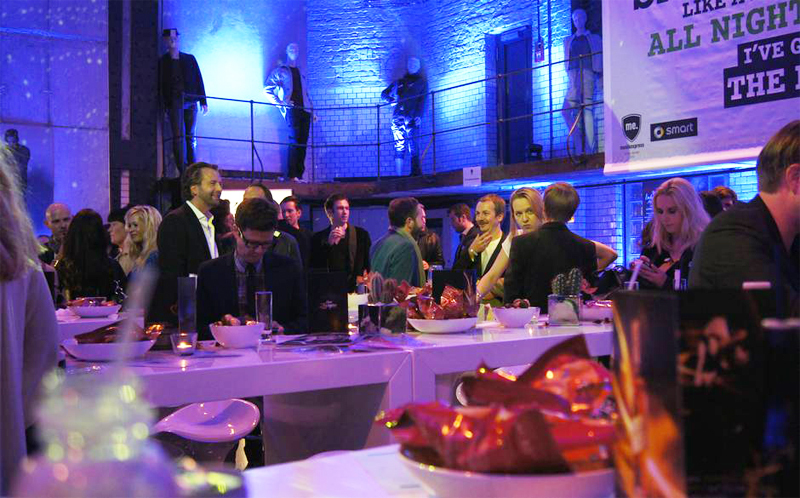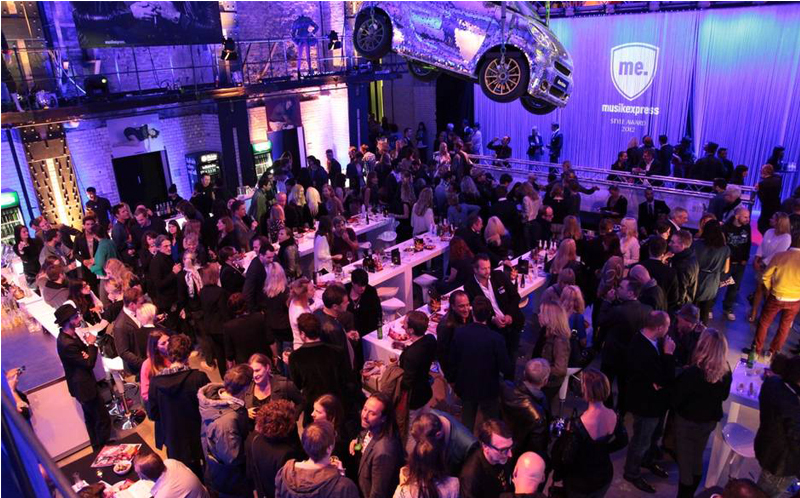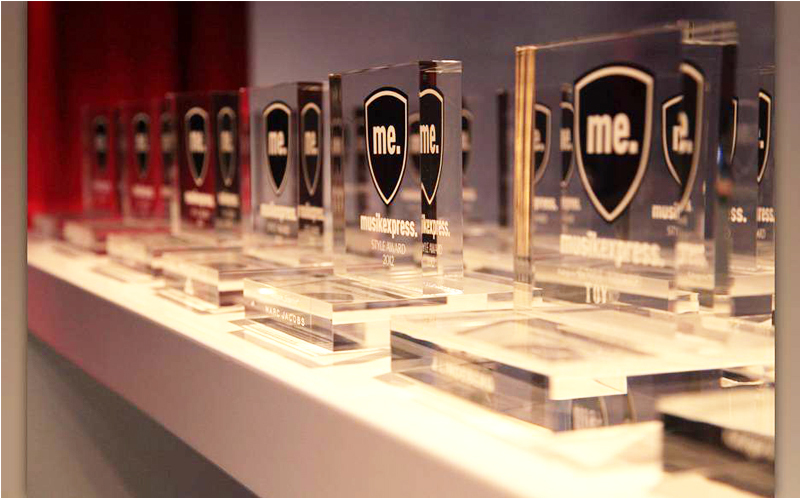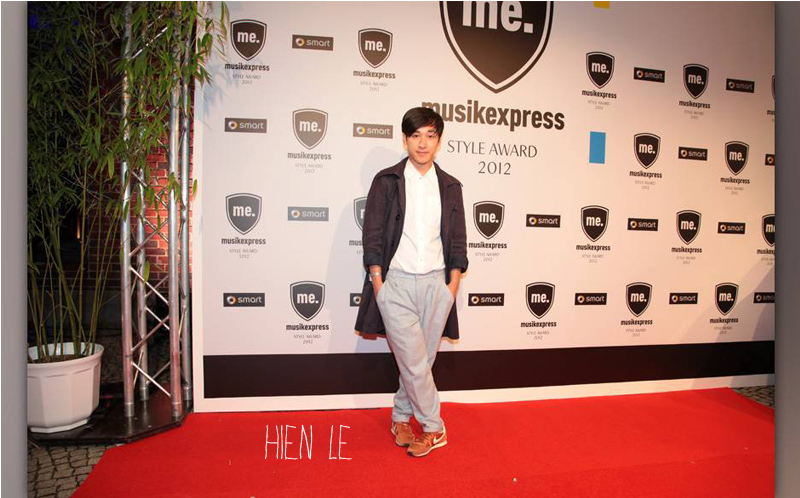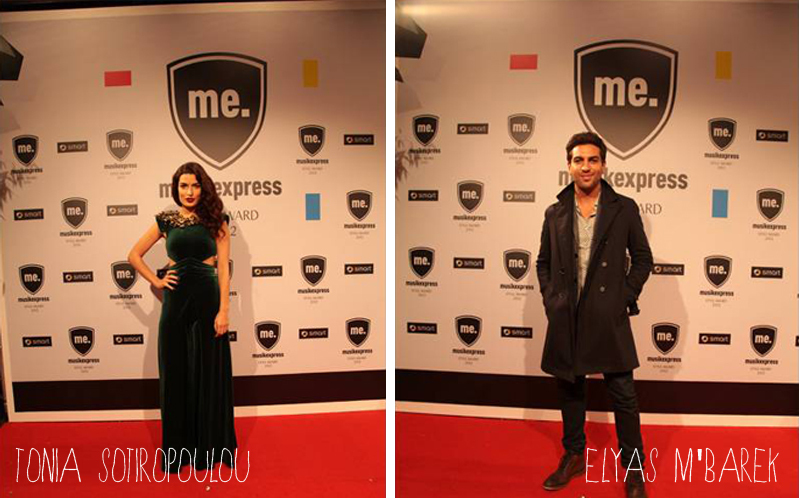 The award ceremony started around 8 o' clock and by ten all awards were given out and it was time to celebrate, which meant it was time to party. There was a live performance by Toy, who had just won an award as well.
If there was an award for best dressed of the night it would have gone to Palina without a second thought. Glitter blue football shirt as a dress? Hell yes!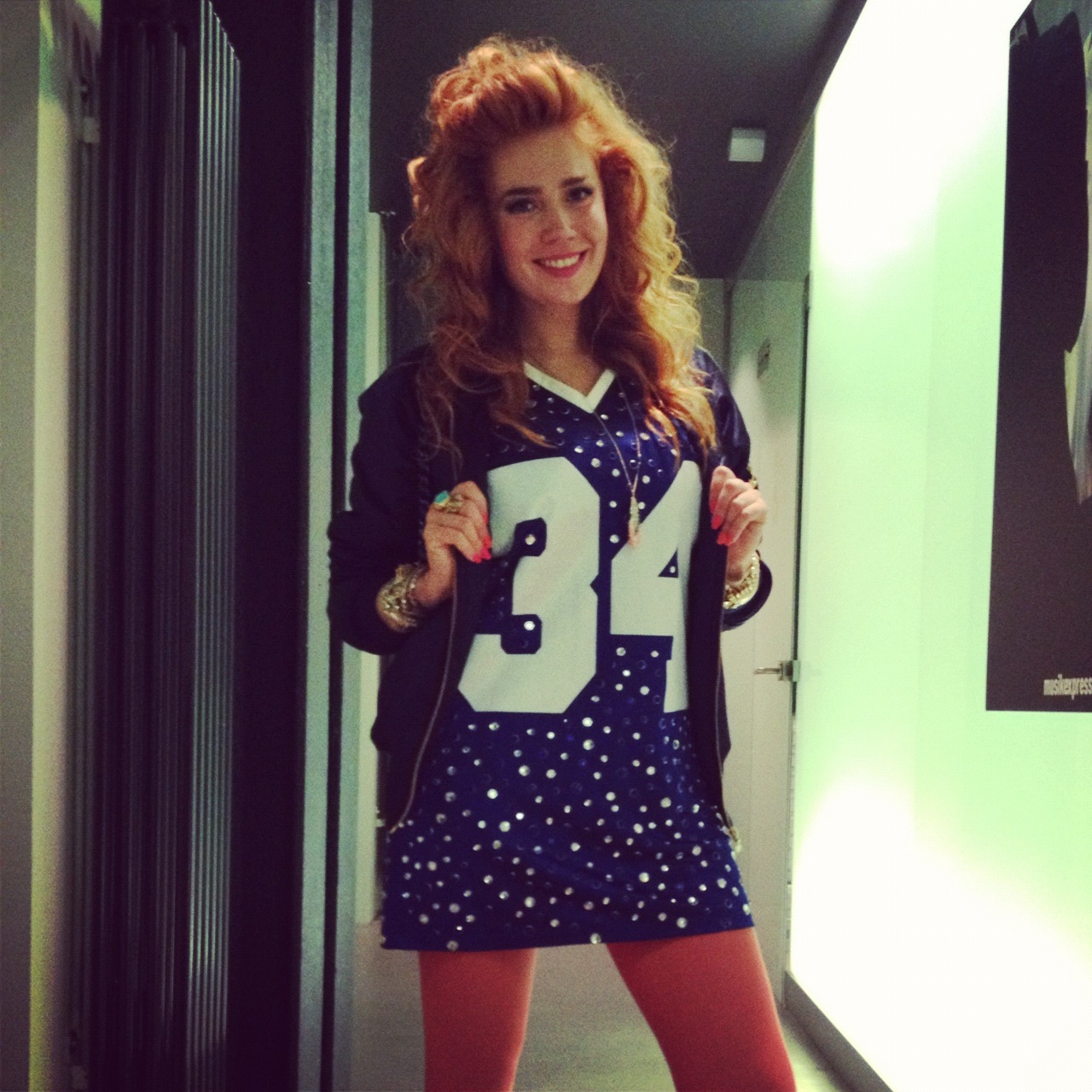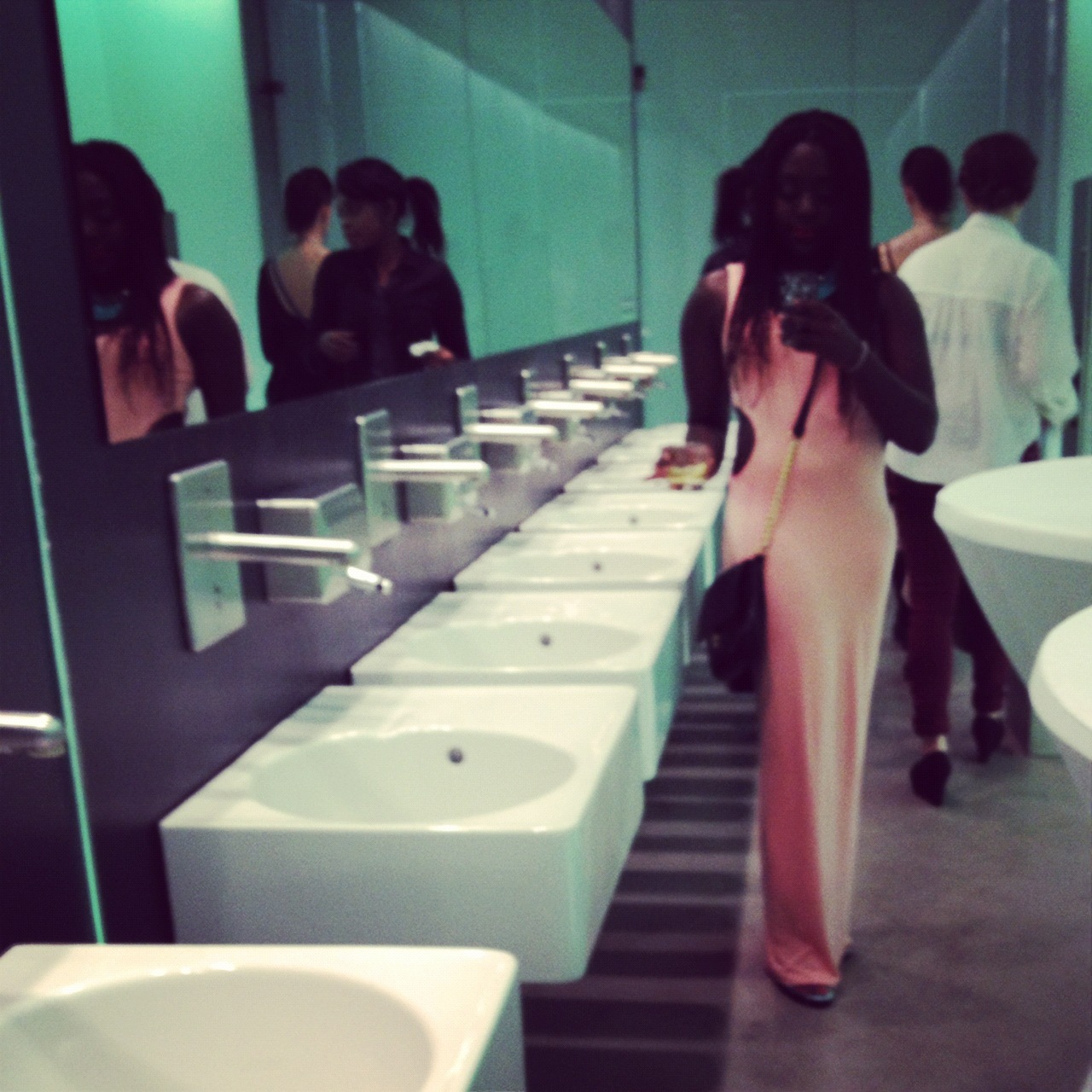 My dress is from Love Clothing, the one I originally wanted to wear to the Calvin Klein Encounter party. It has cut-out at the sides. I'm actually too fat for the dress. My fat quills at out from the cuts. But hey, #YOLO! hahahah! I'm kidding. But I wanted to wear the dress, so I did. Whatever makes you happy, right? 🙂 The minute I heard there was no dress code I made up my mind it was finally time to take this dress out. Shoes and necklace are both H&M.
I was sad to hear Onepiece did not win the award in their category, but have to admit Adidas Originals won well deserved. I was really happy to see Hien Le win! I remember during my very first fashion week Hien Le's collection wow'ed me the most and easily became my favourite show of that season.
Rest of the winners:
MUSIKEXPRESS-Redaktionsawards:
Best Perfomer International: TOY

Best Perfomer Domestic: Mathias Modica alias Munk

Gentleman Of The Year: Elyas M'Barek
MUSIKEXPRESS-Leserawards
Brand Of The Year, Street Couture: Drykorn

Brand Of The Year, Denim: Diesel
MUSIKEXPRESS-Juryawards
Sports & Street Couture: Lacoste L!ve

Denim: J. Lindenberg

Superior: Marc Jacobs

Sportswear: Adidas Performance

Shoes: Clarks

Items: Tom Ford Eyewear

Best Ad: Ray-Ban

Newcomer-Modelabel: Hien Le

Designer Fragrances: Voyage d'Hermés
Insta insta and more insta pics of the event 🙂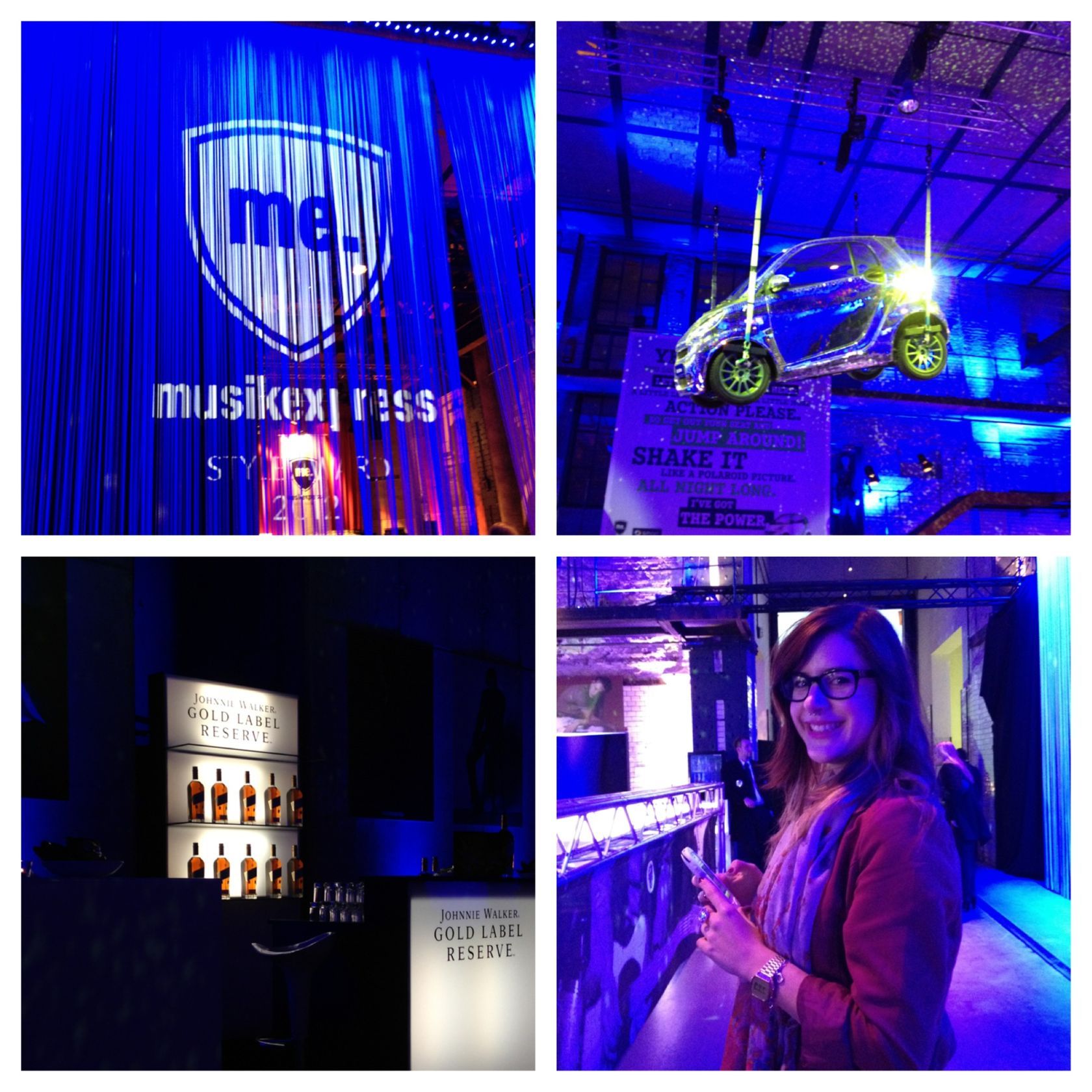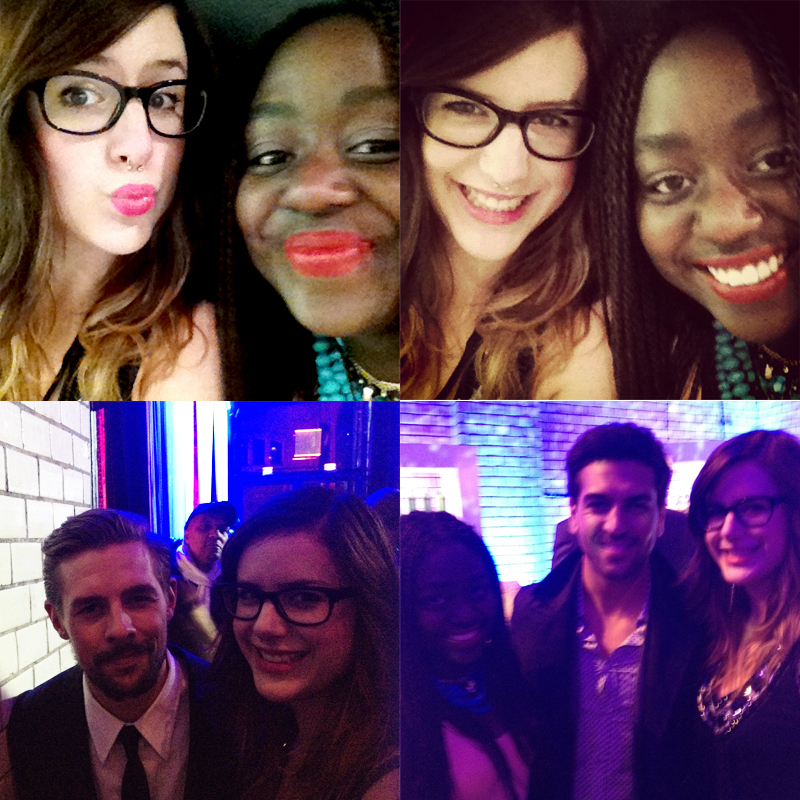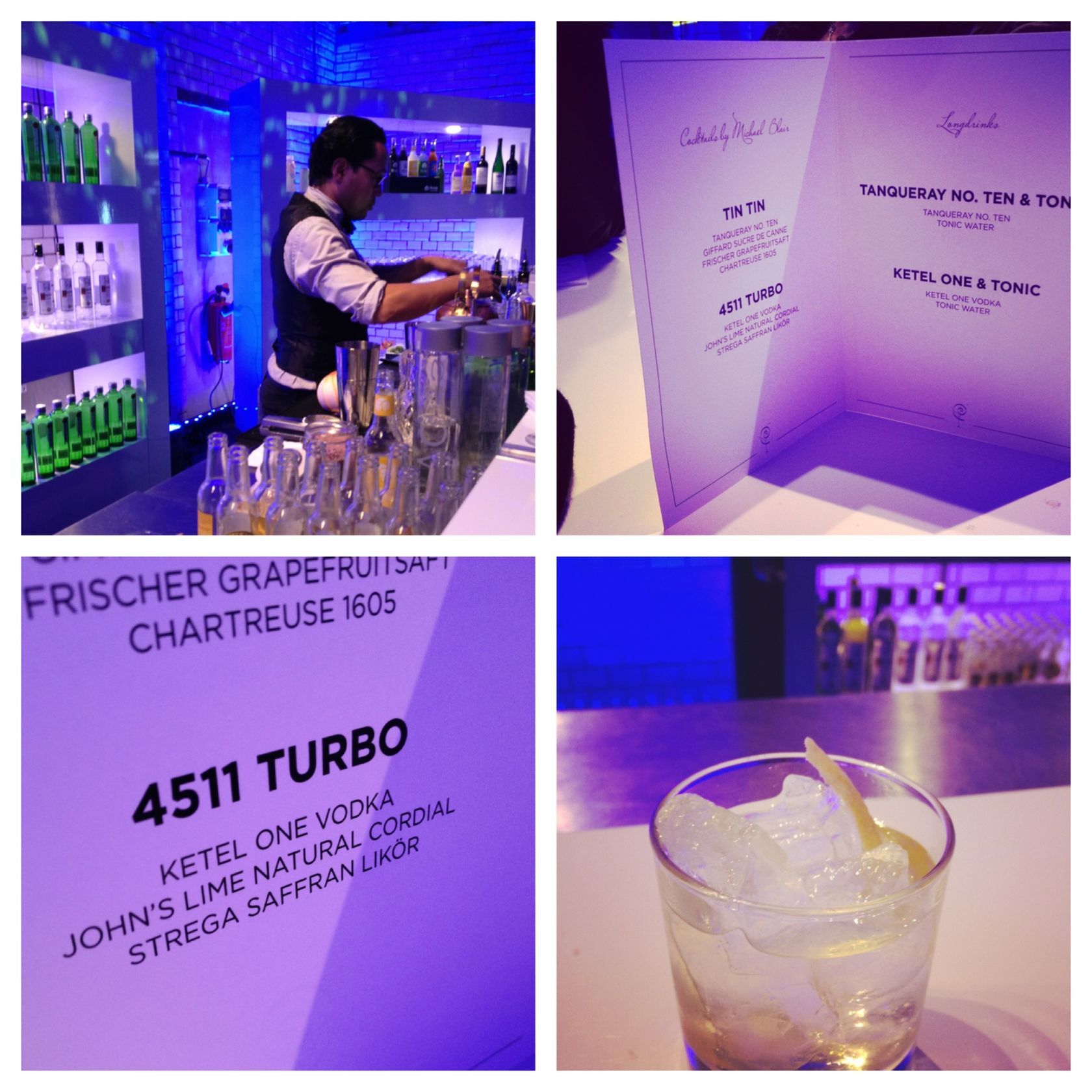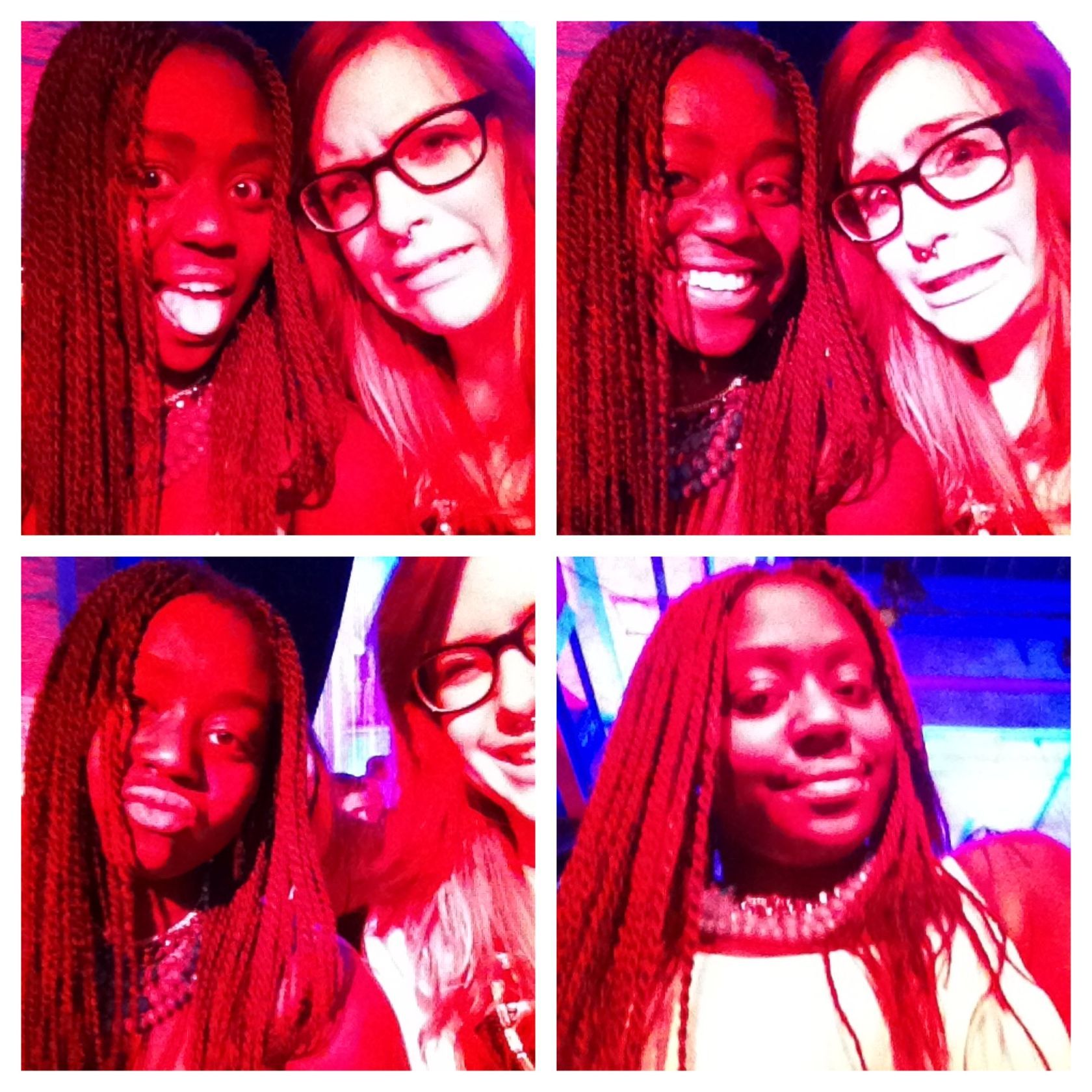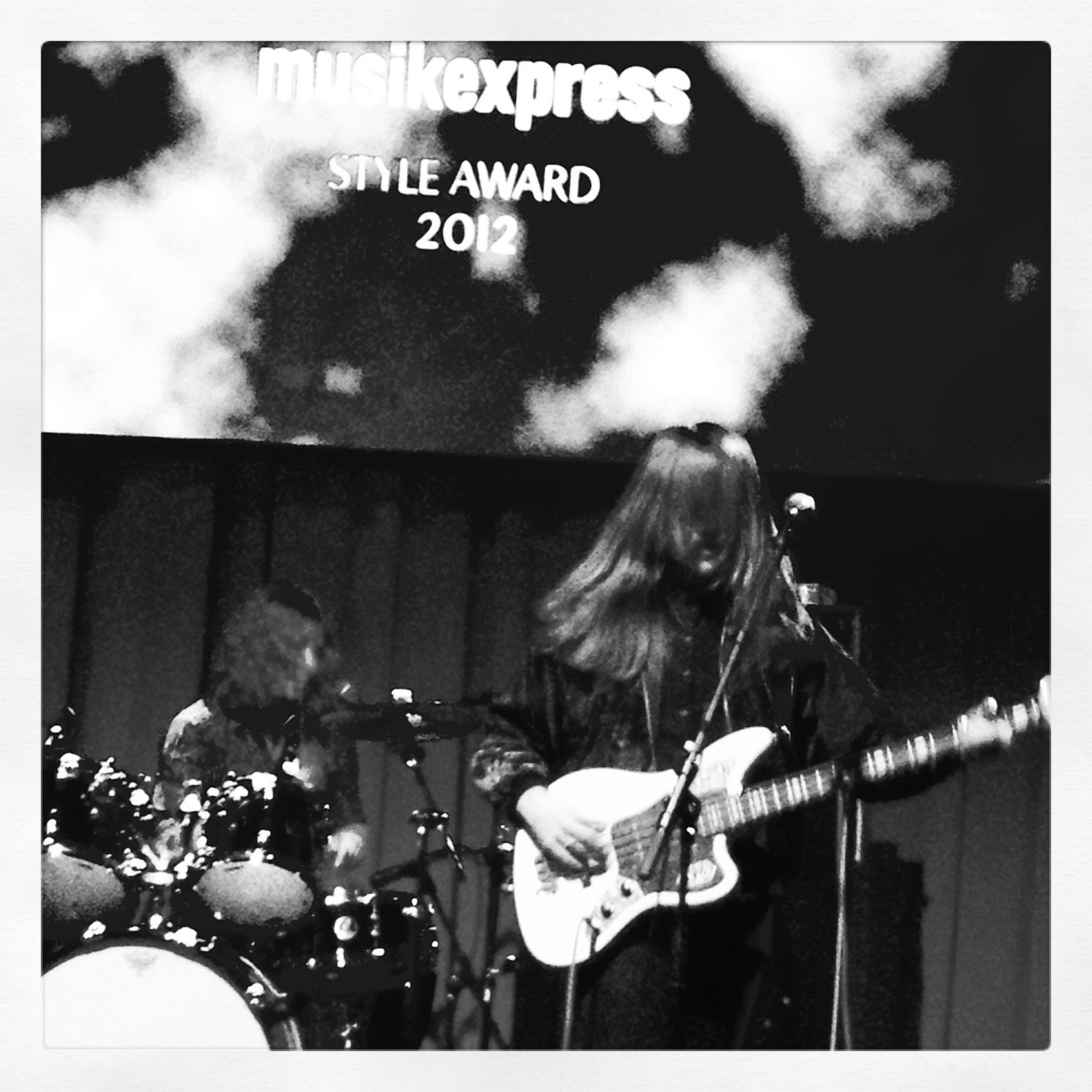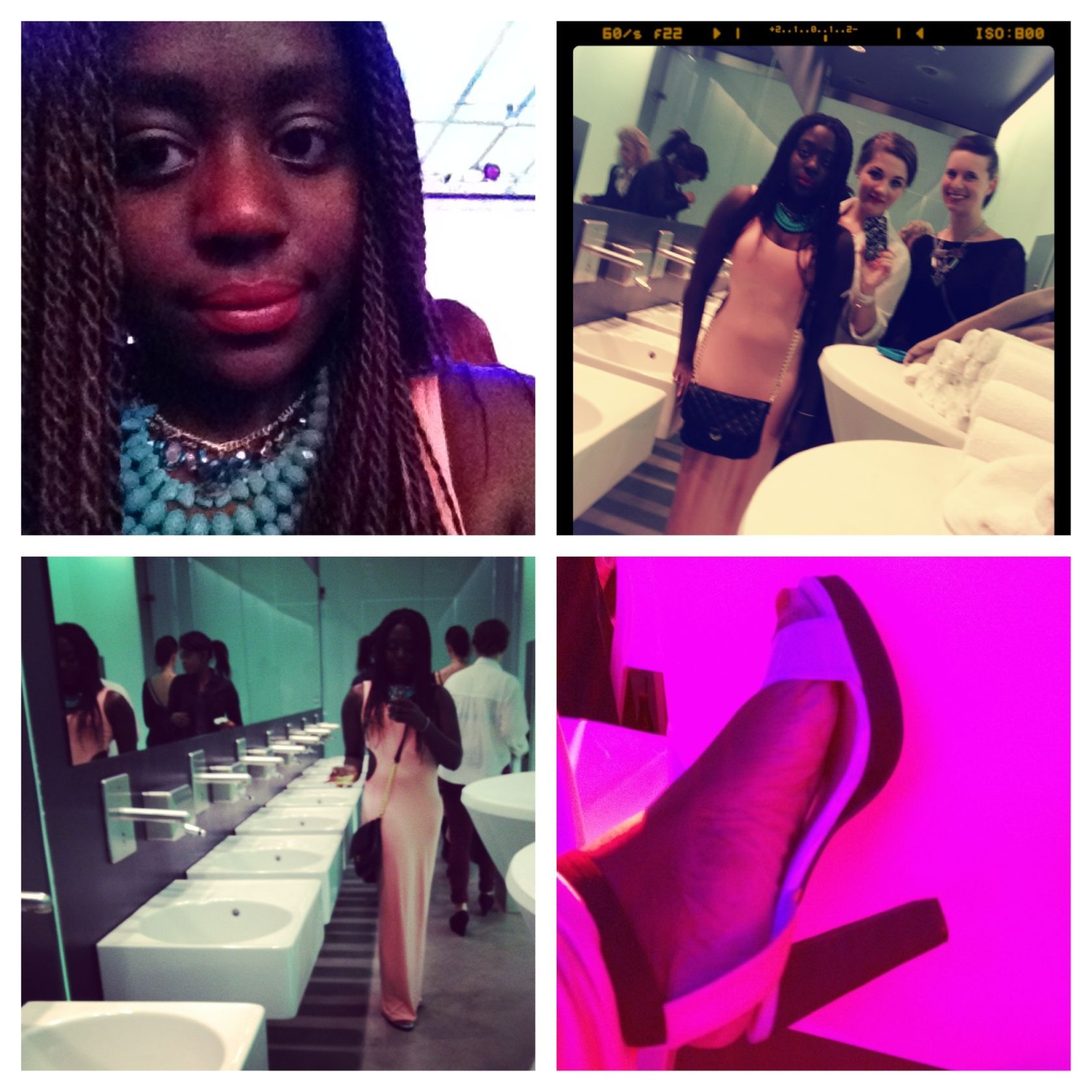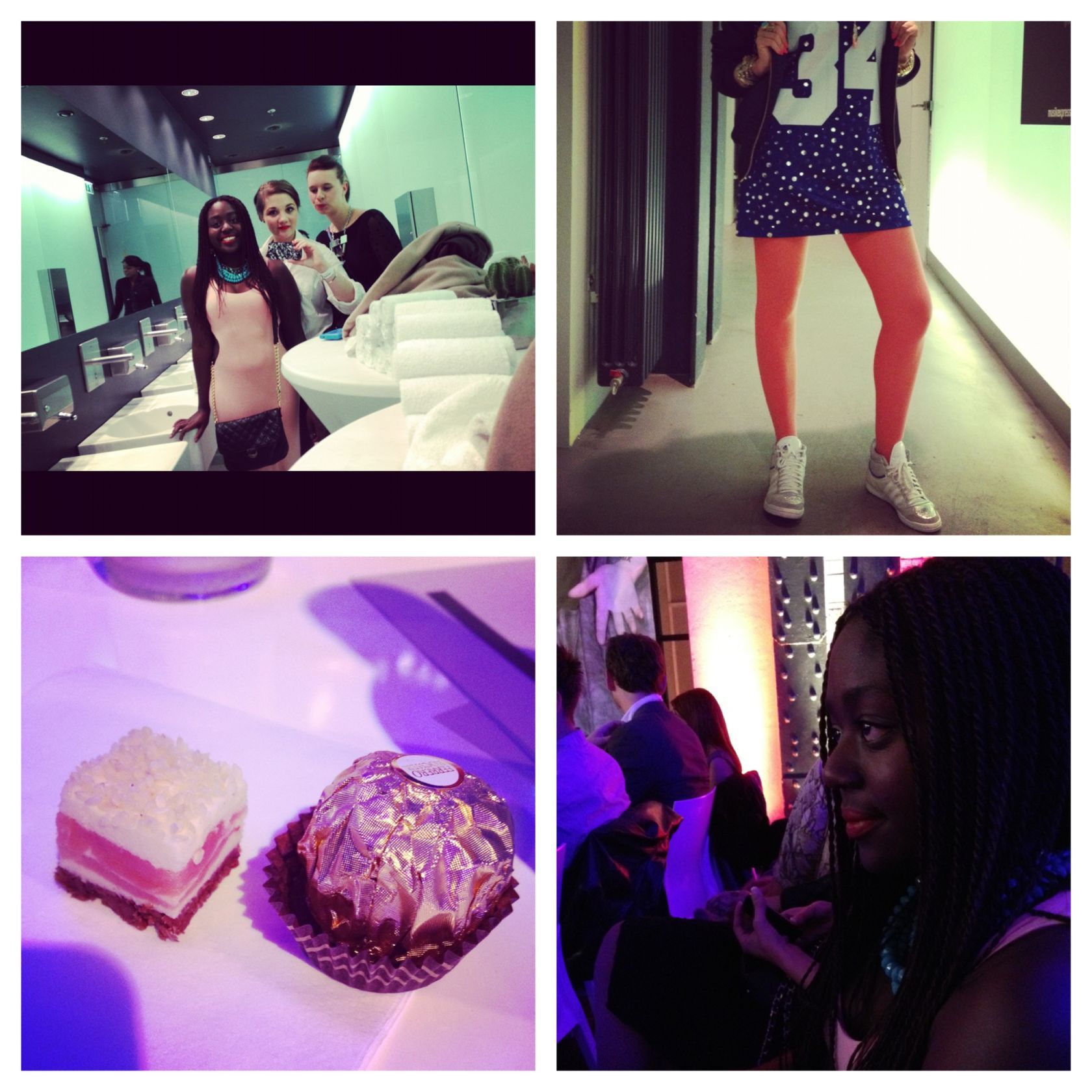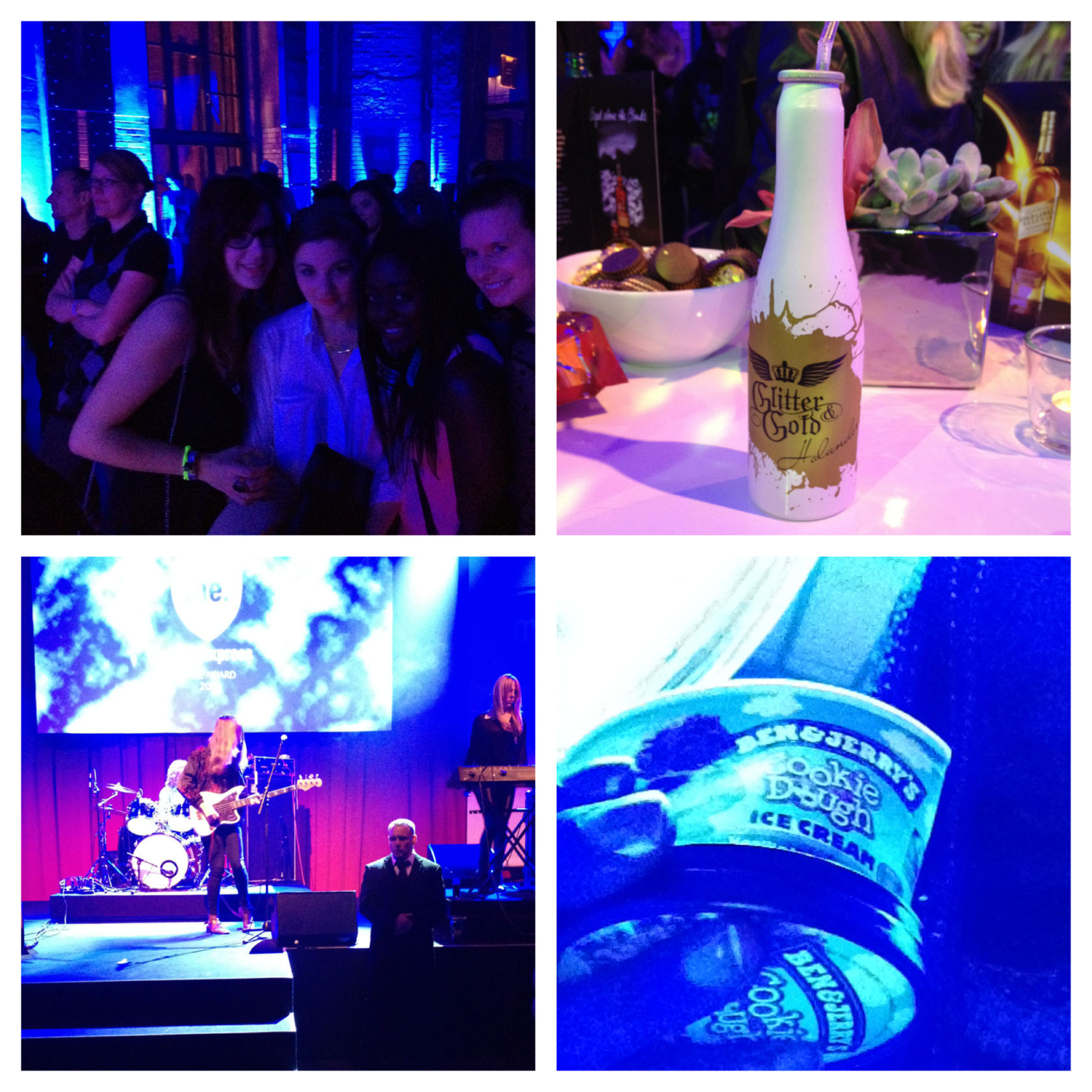 ph.: Boris Draschoff, edited by Eileen, Eileen's Instagram and my super cool ass instagramophone
Thanks again so much to Eileen for taking me. It was a lovely night! 😀

Love Lois xxx