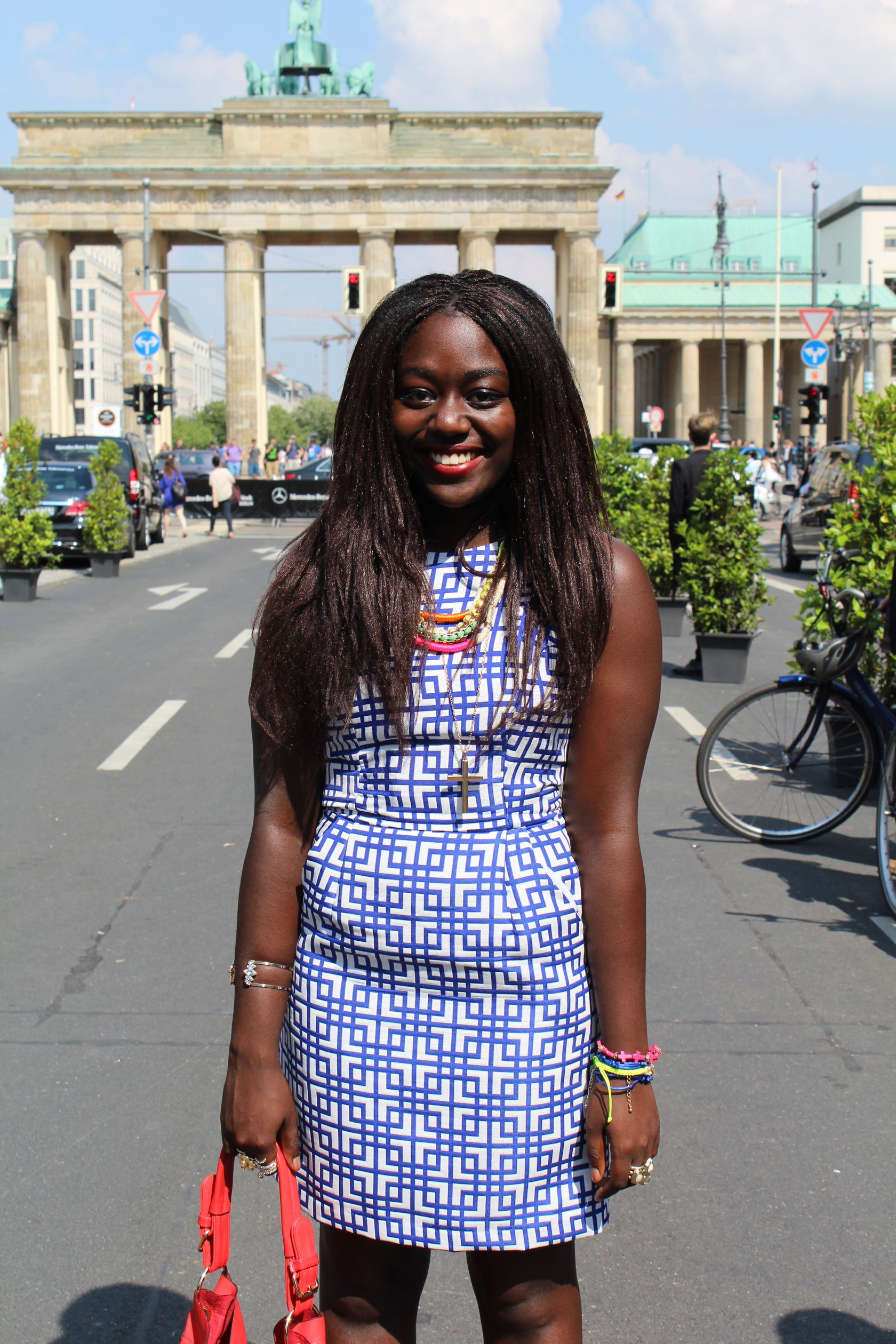 Twice a year there is this week that revolves solely around fashion. And it's called fashion week. 4 wonderful hectic days filled with nothing but shows, presentations, openings, cocktail receptions, launches and parties all in the name of fashion. This season was yet again pretty crazy for me.
Day 1. Here we go!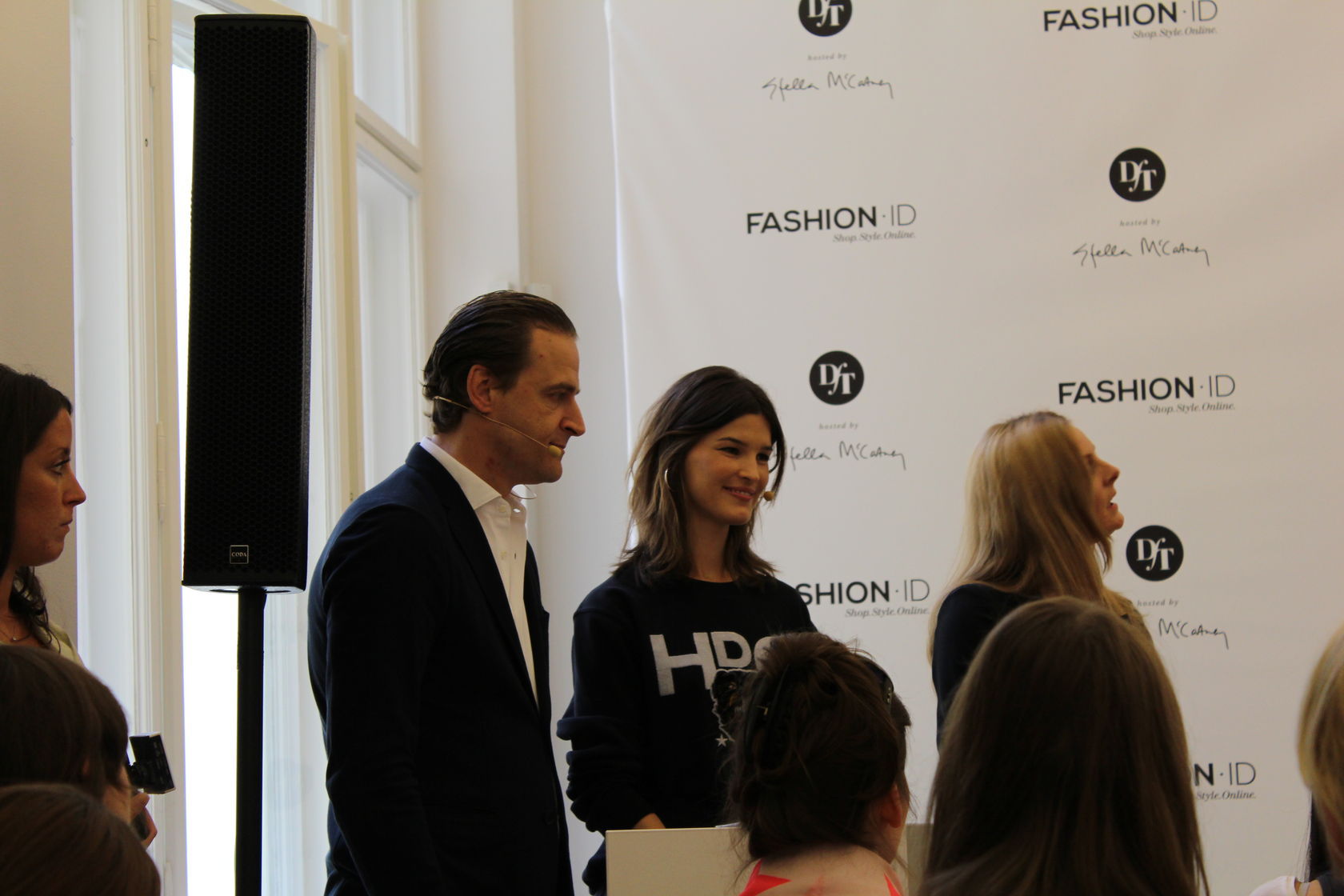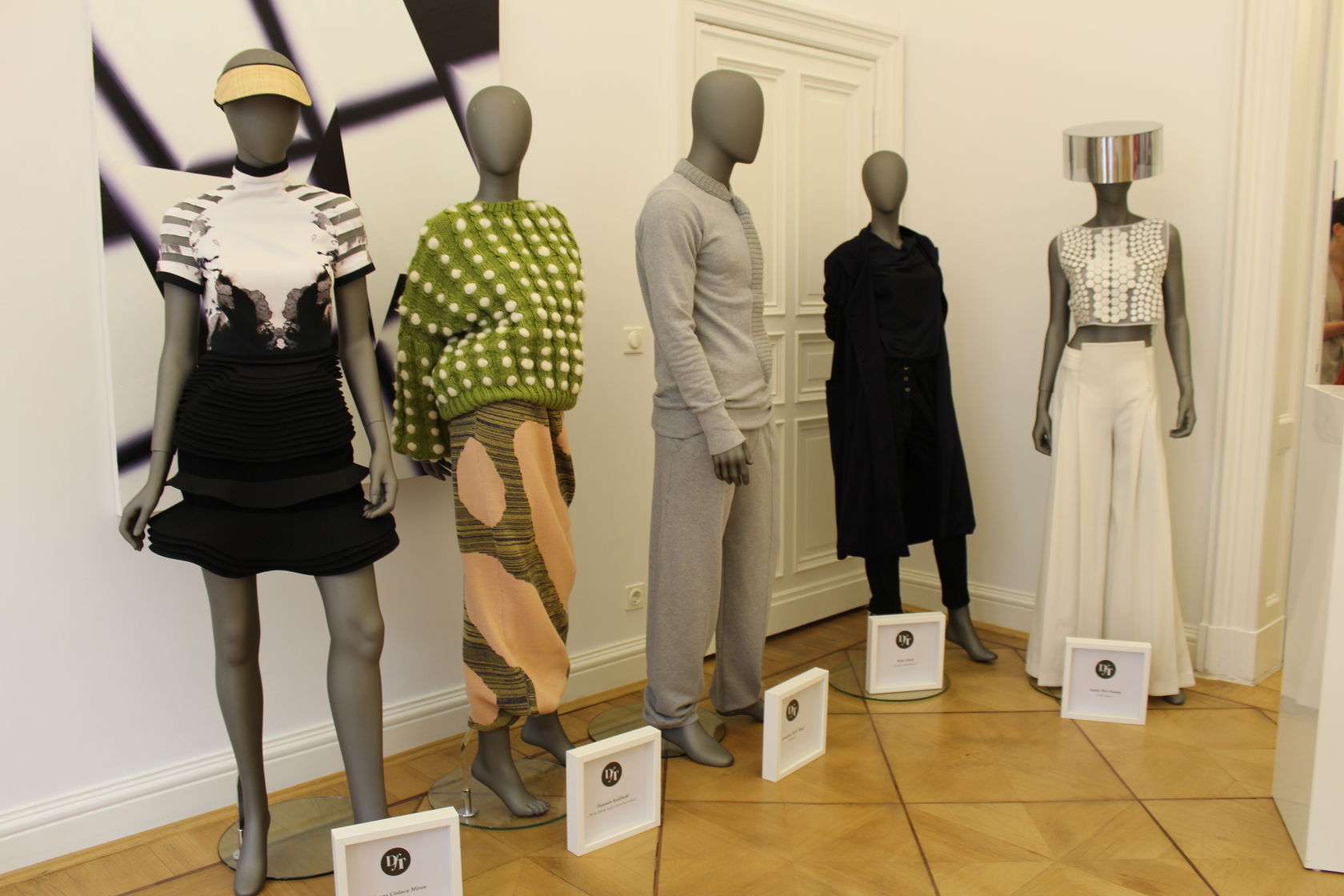 DFT media morning

My day started with the Designer for Tomorrow Media Morning with Hanneli Mustaparta and Stella McCartney, the contestants, a preview of their collections and a good breakfast in the heart of Berlin.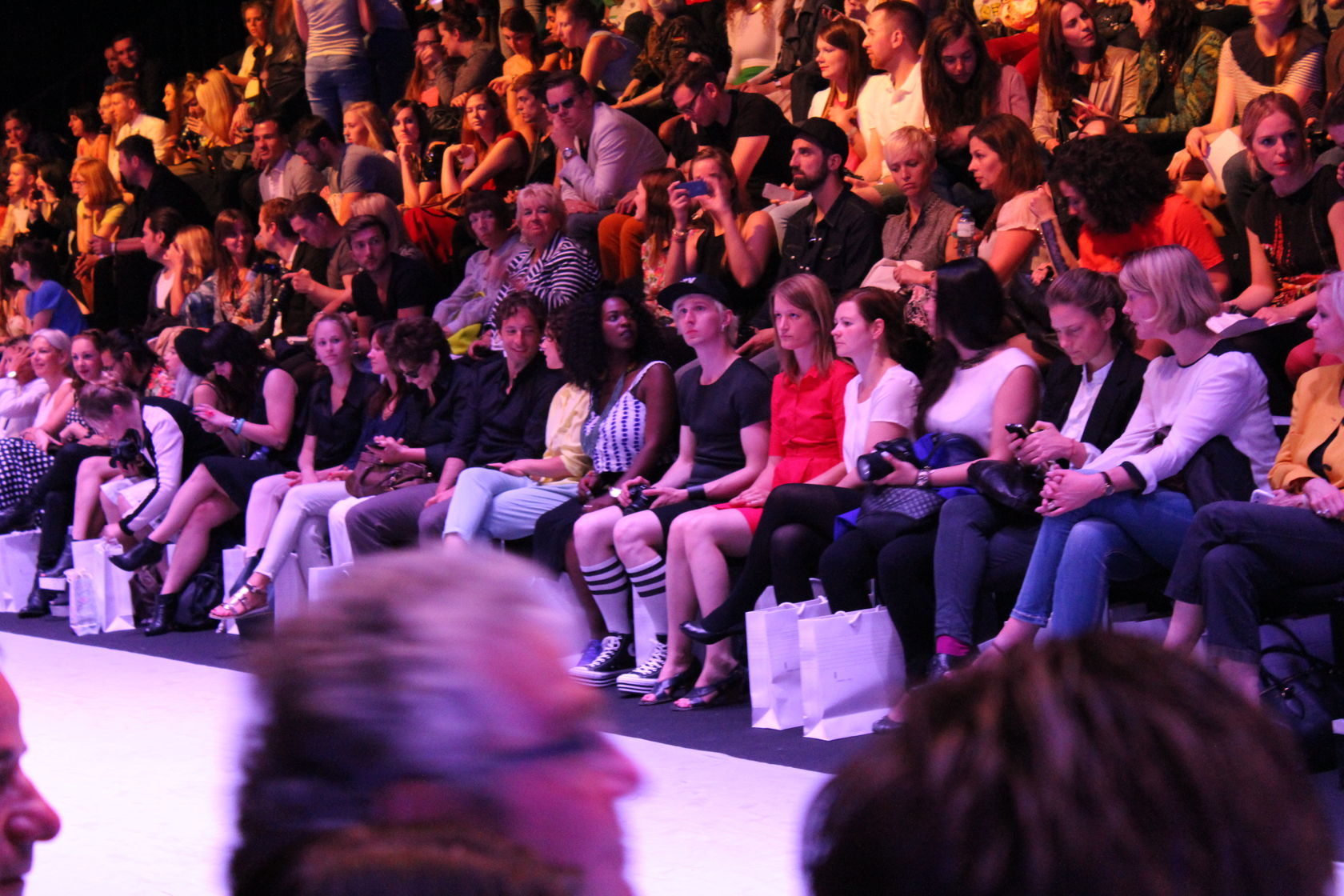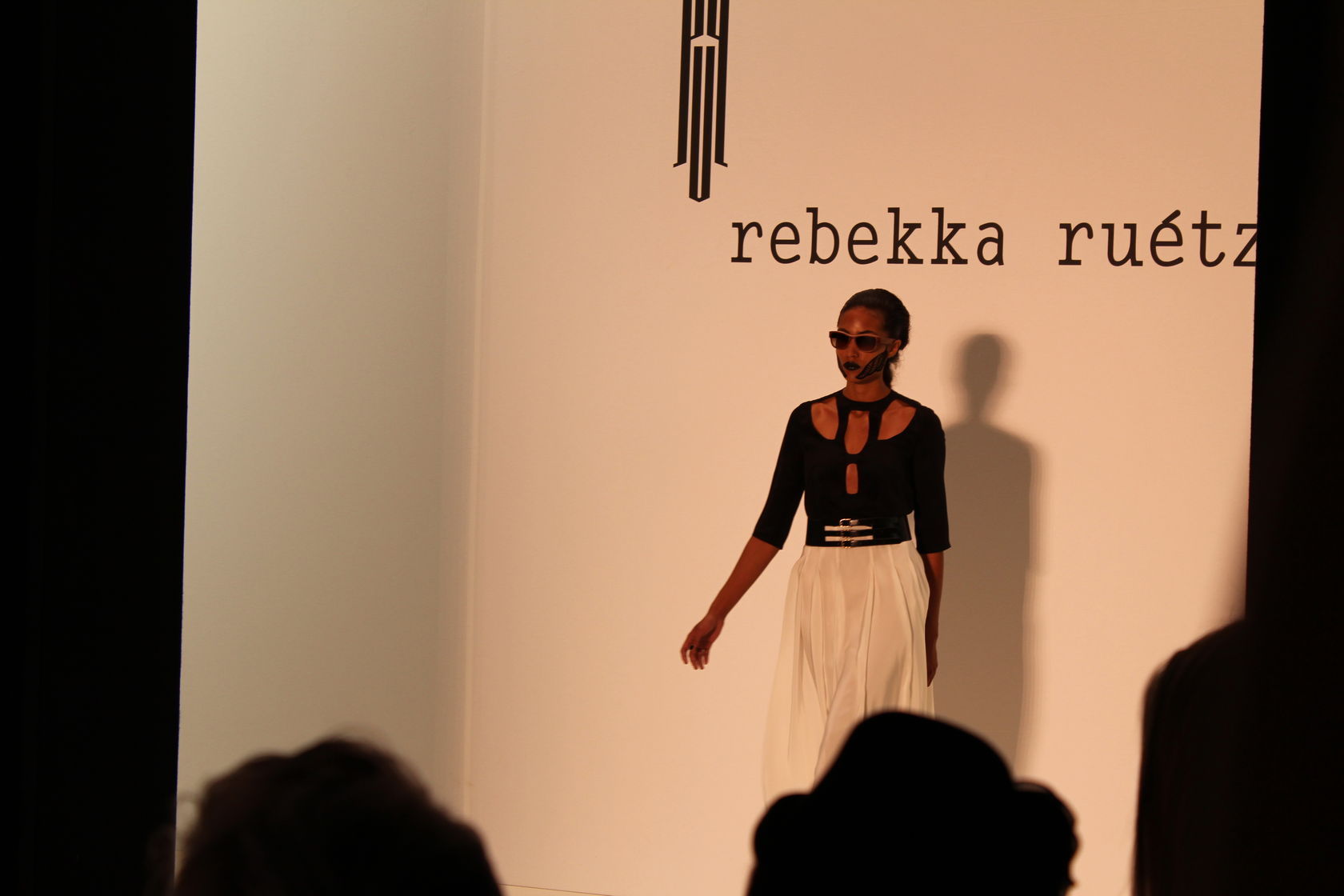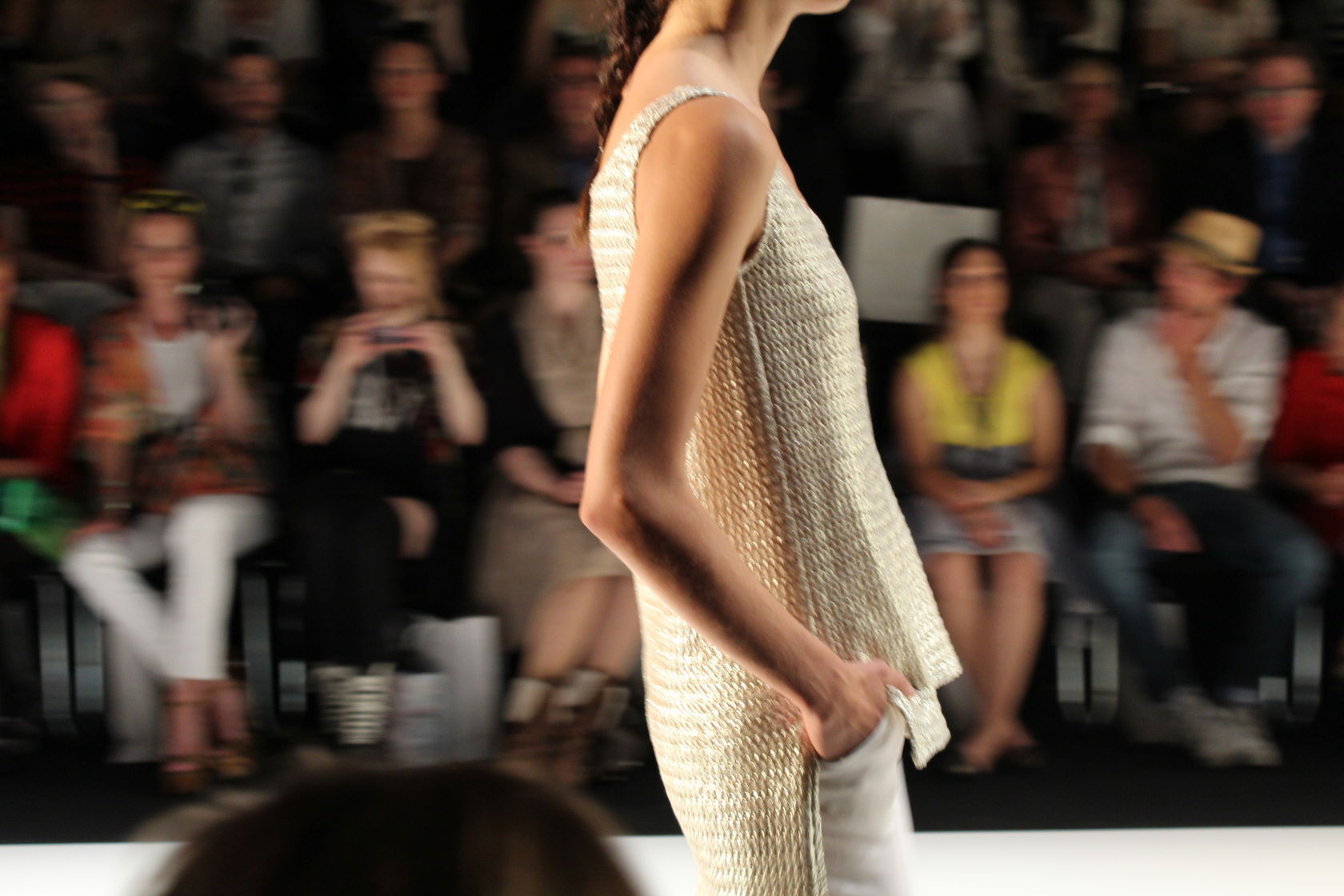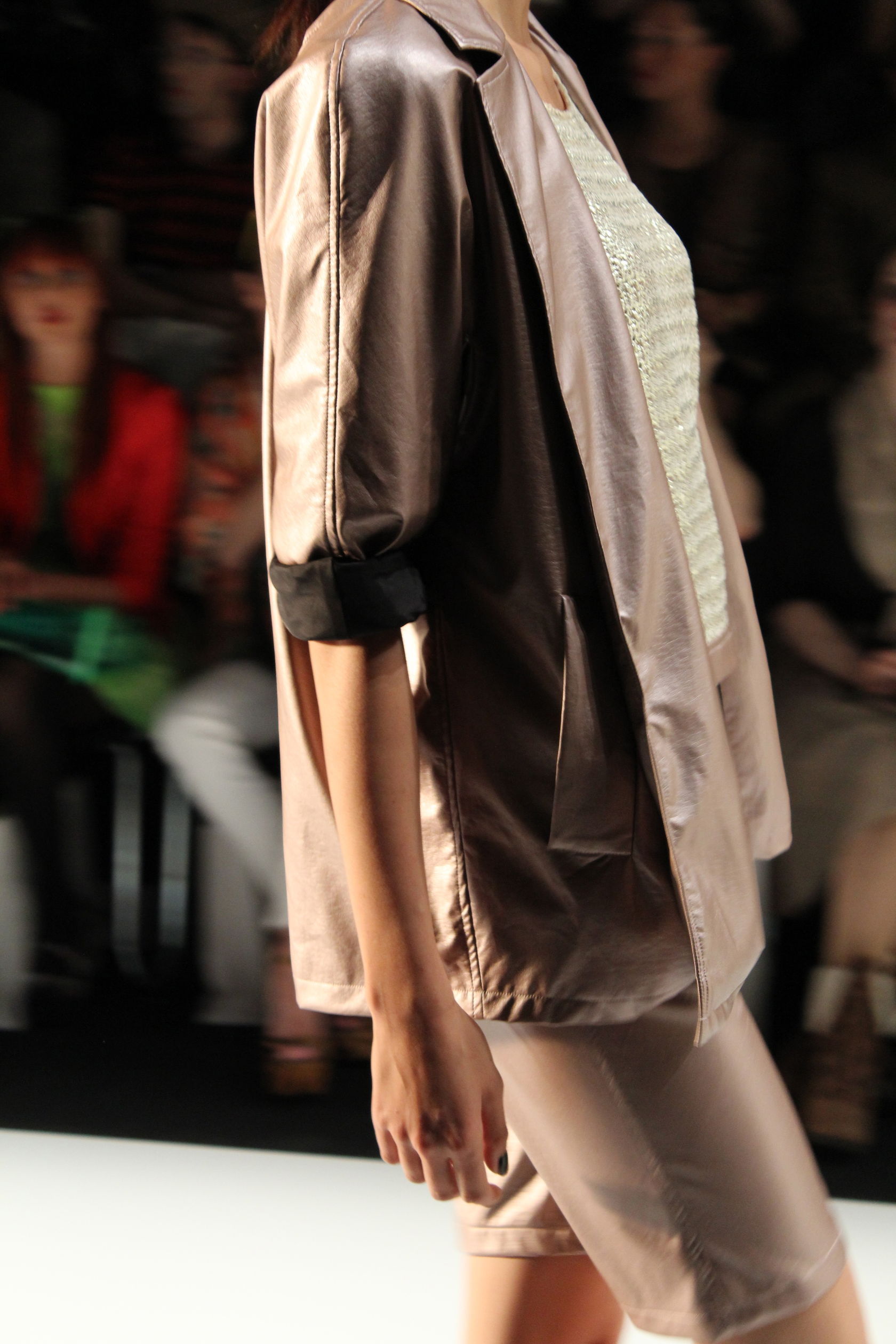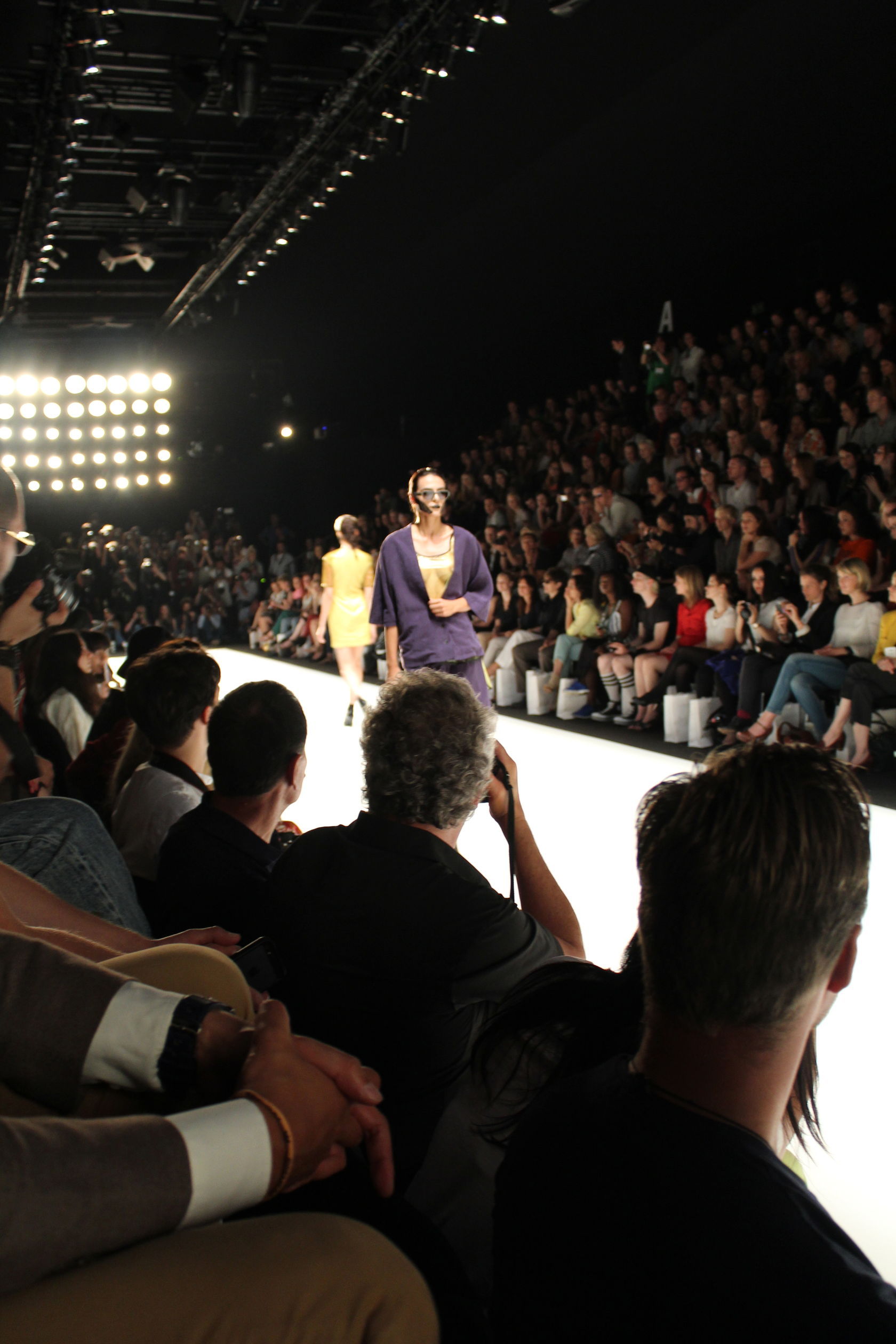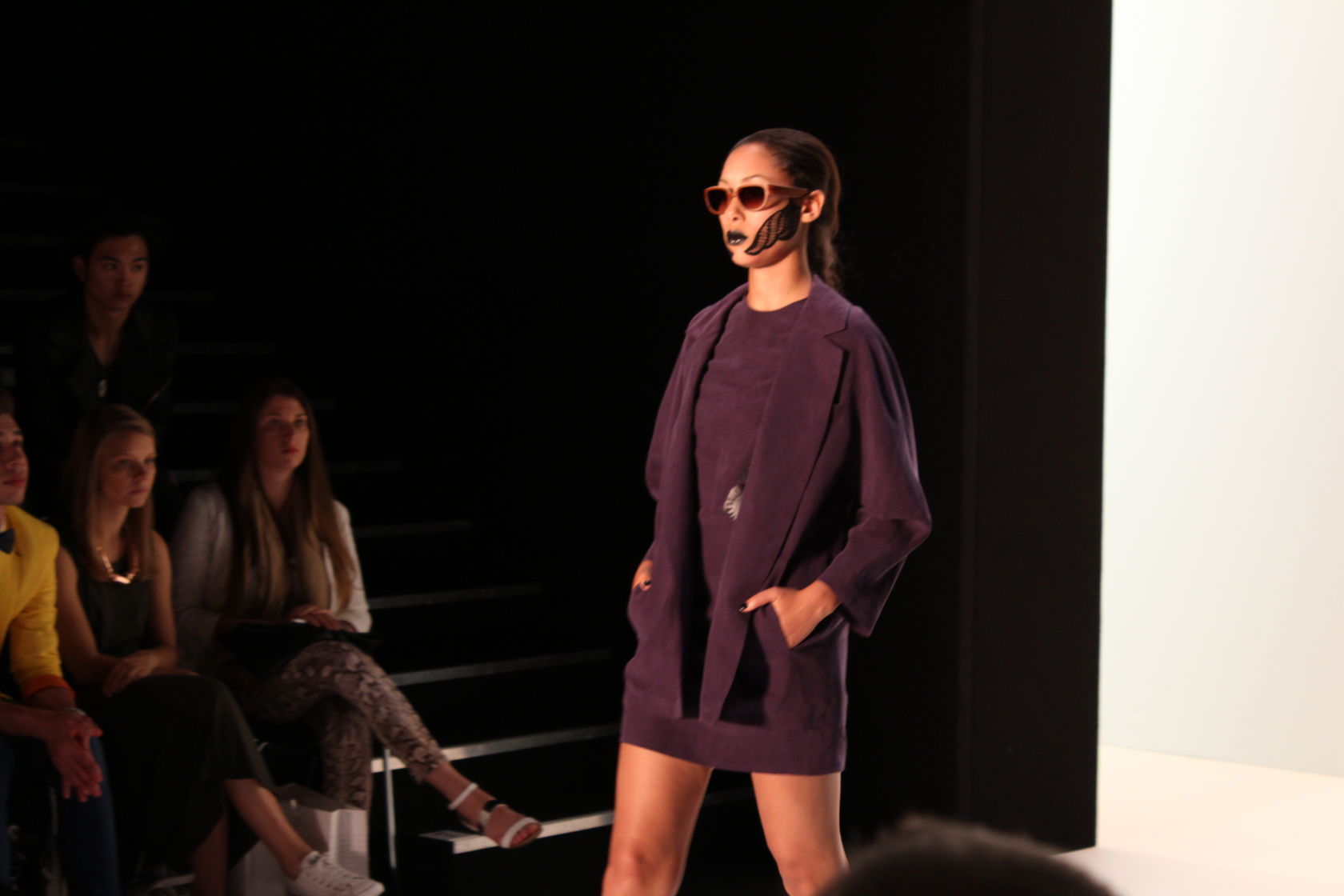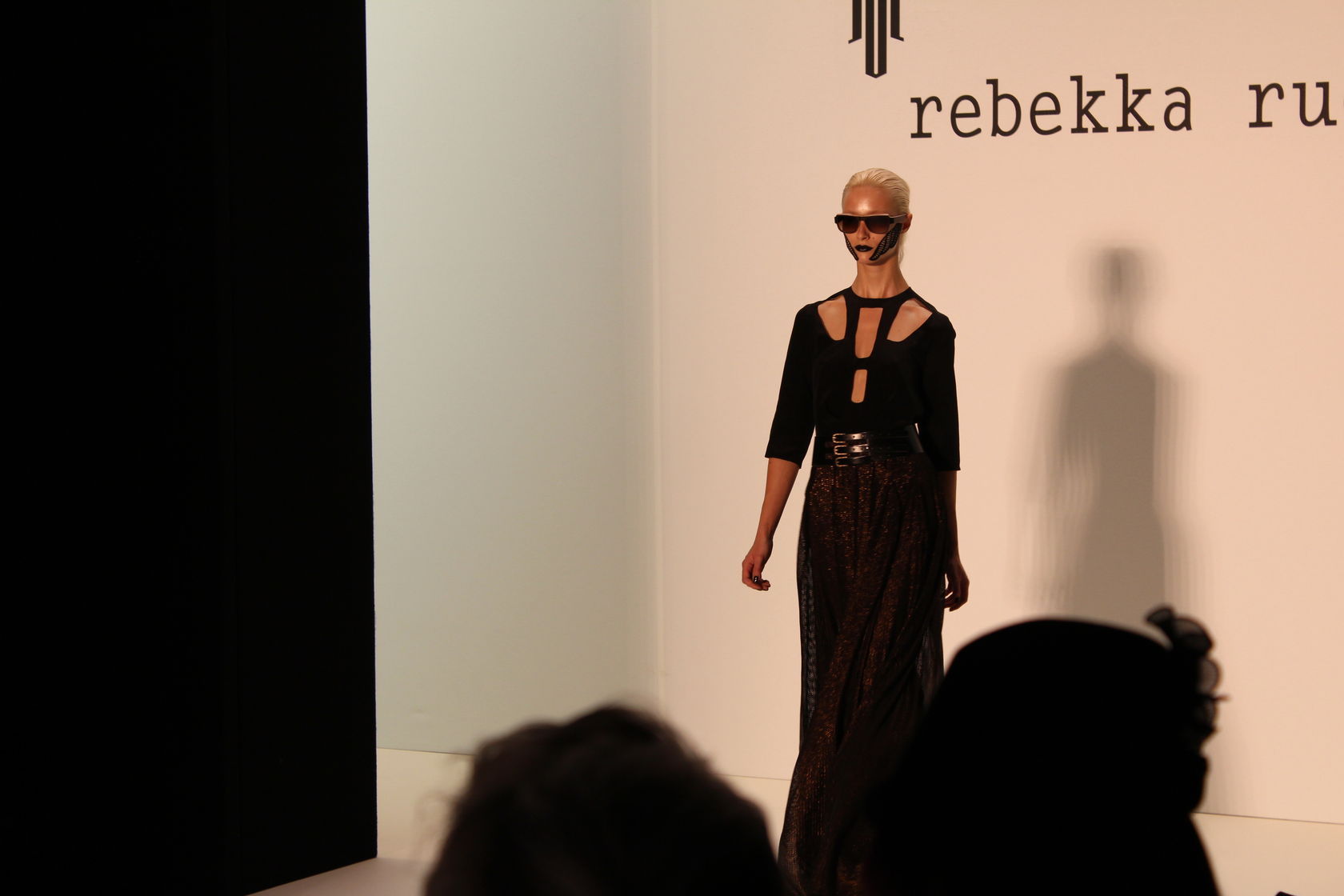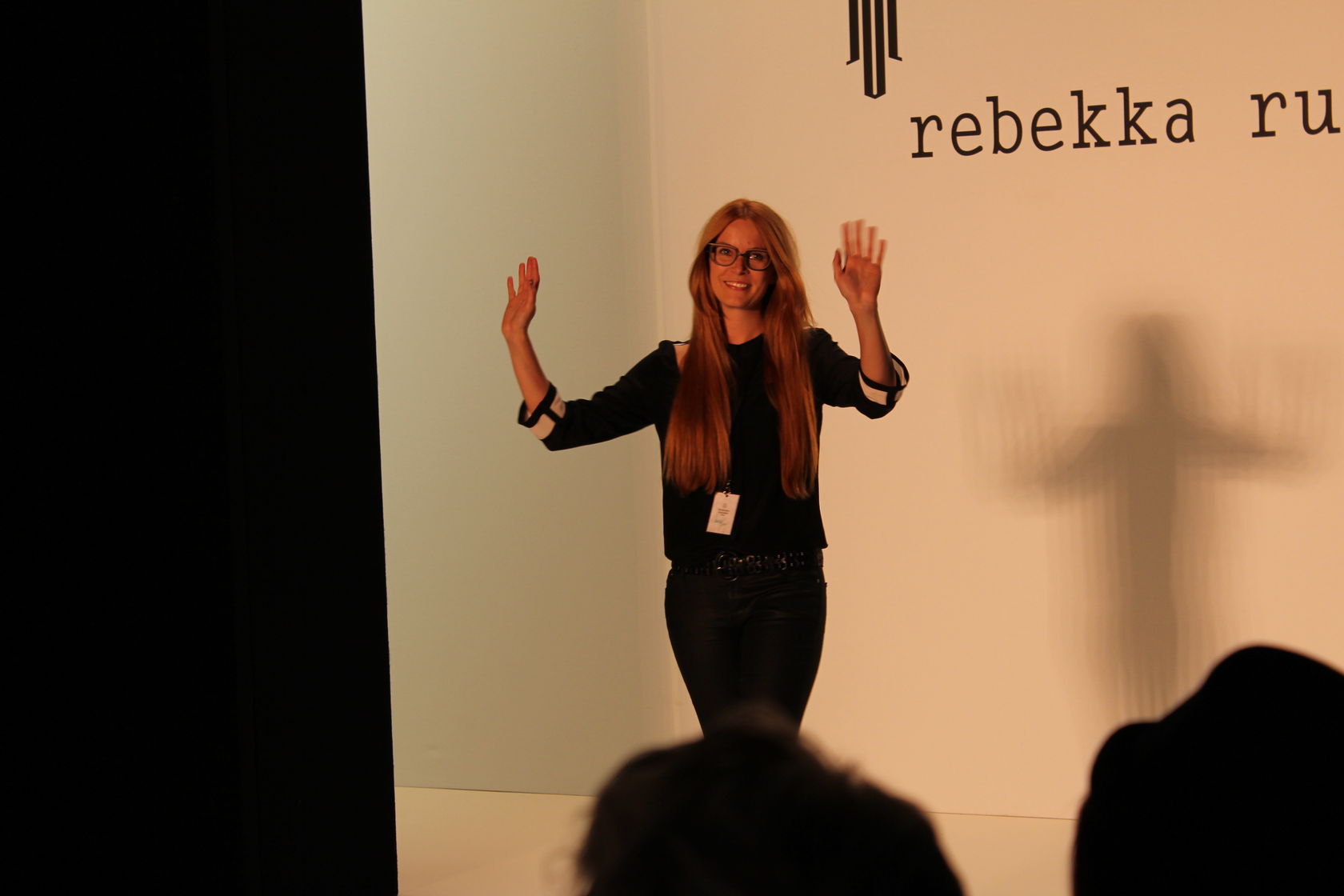 Rebekka Ruetz

After missing the Lena Hoschek show due to breakfast with Stella McCartney, I first entered the official fashion week tent for Rebekka Ruetz, my first runway show of the week as well. I took my best friend along and wanted to show a bit of what fashion week is like. Ivy Quainoo (Voice of Germany) had the honour to walk the catwalk for Rebekka Ruetz and even close the show. I loved the silver sleeveless jumper and the cut out details on the maxi dresses. All these seasons I've seen, I can say Rebekka Ruetz always has good collections.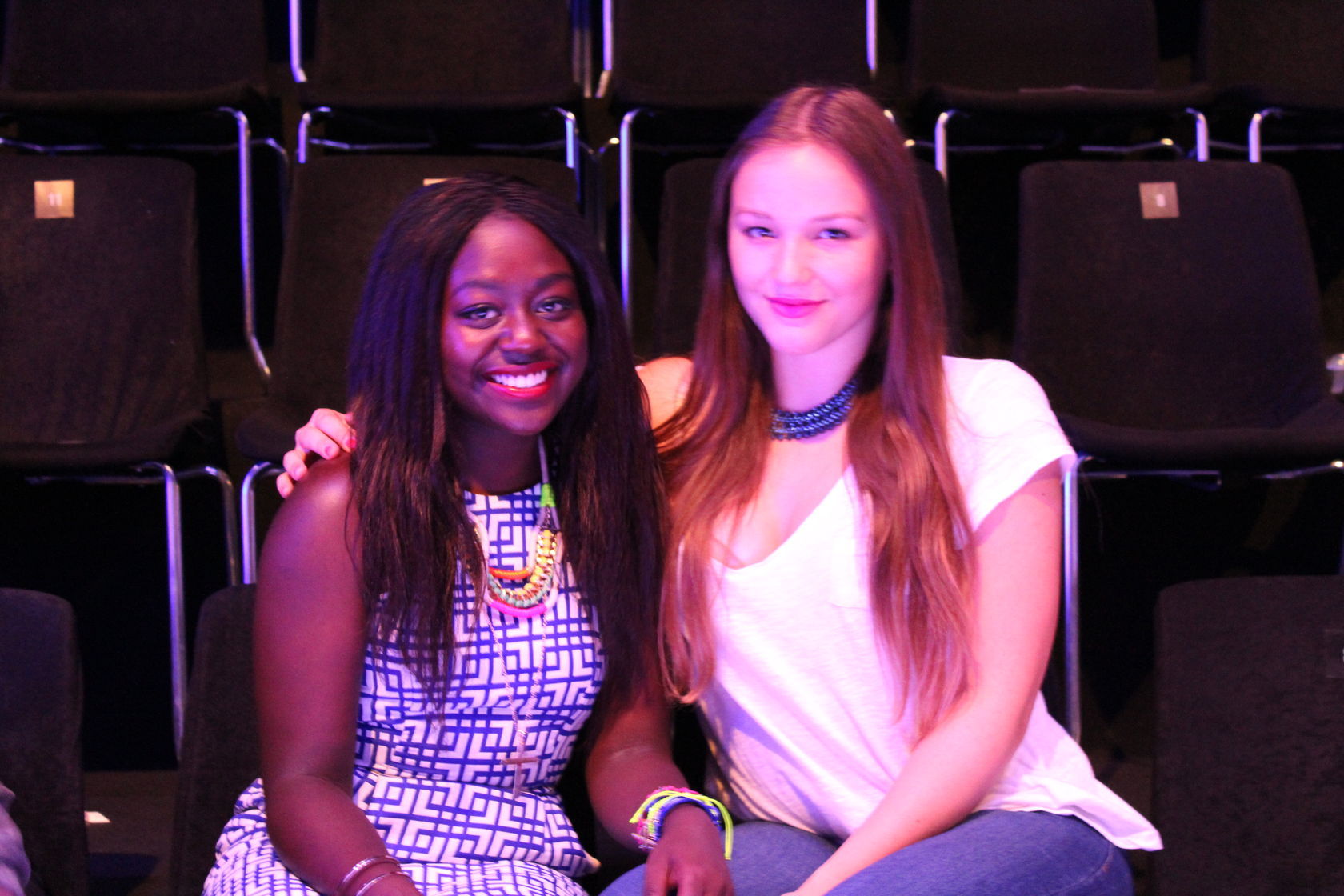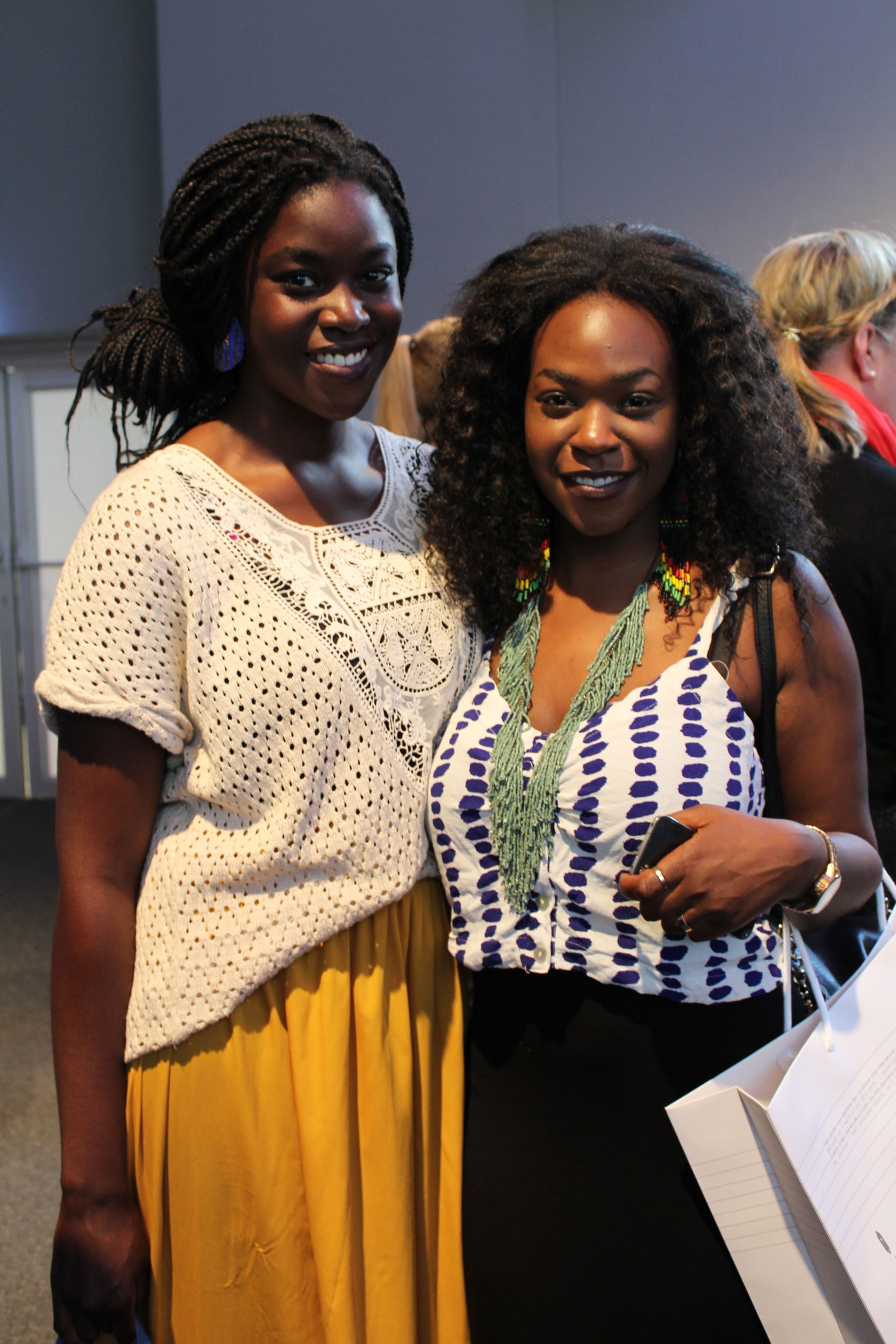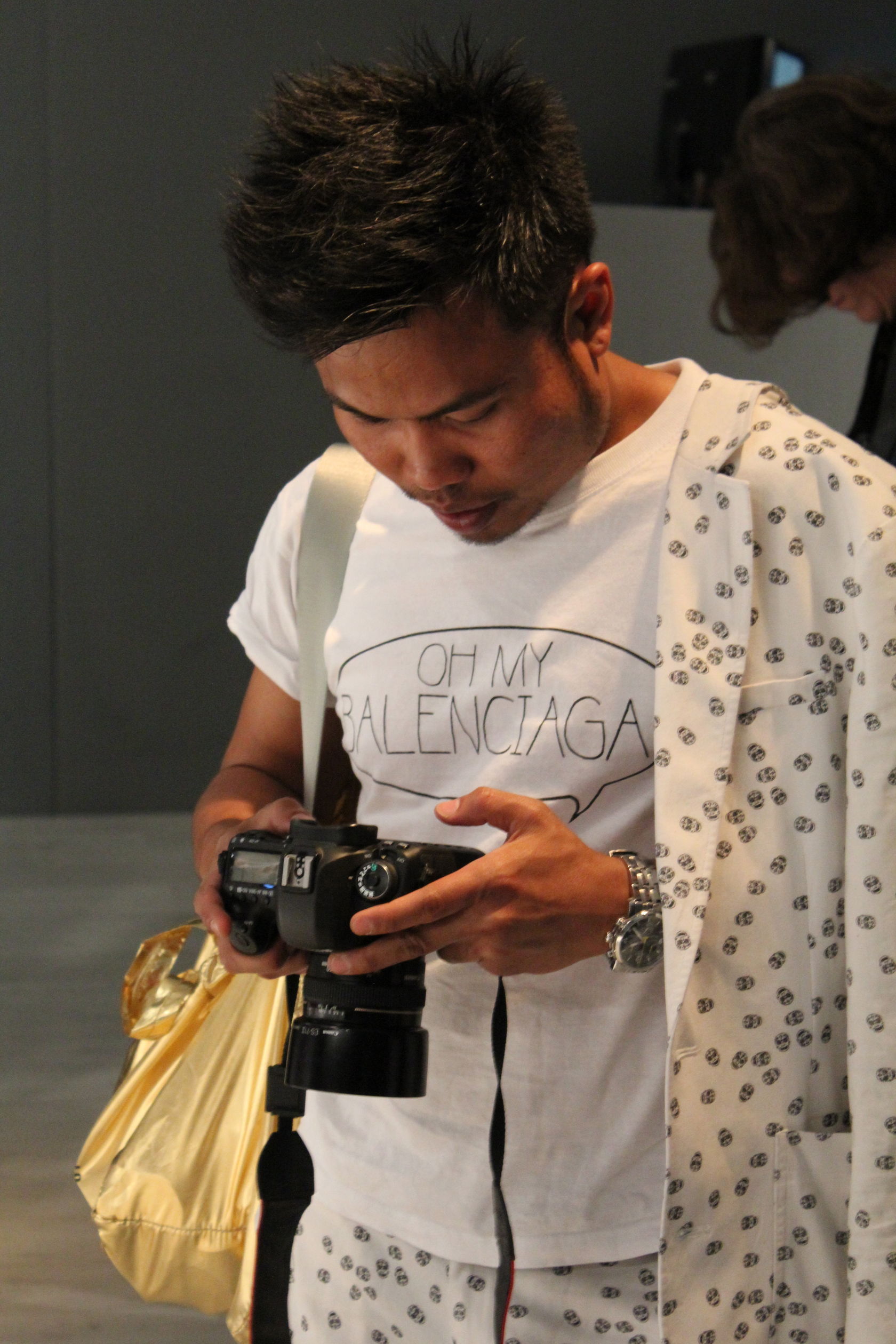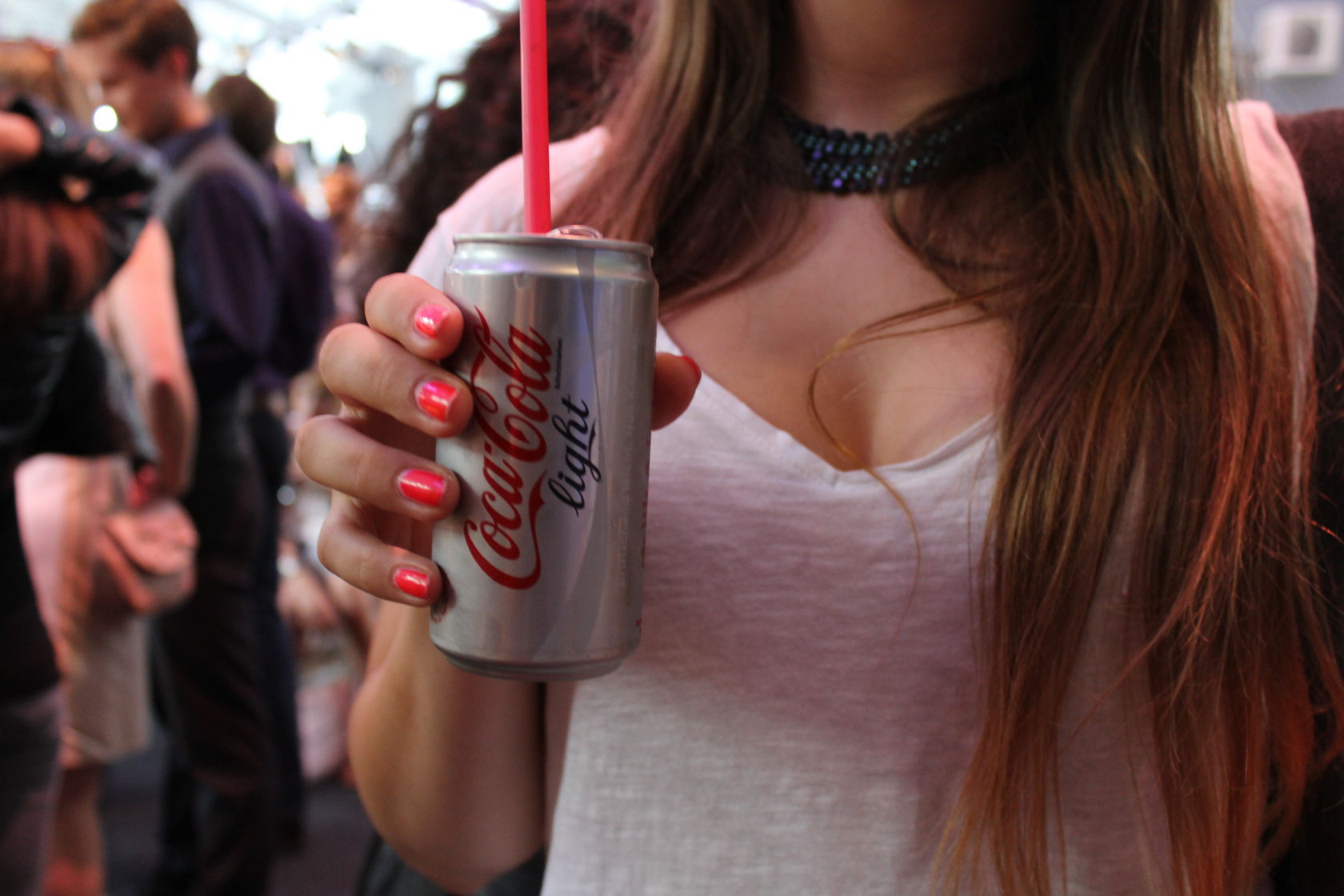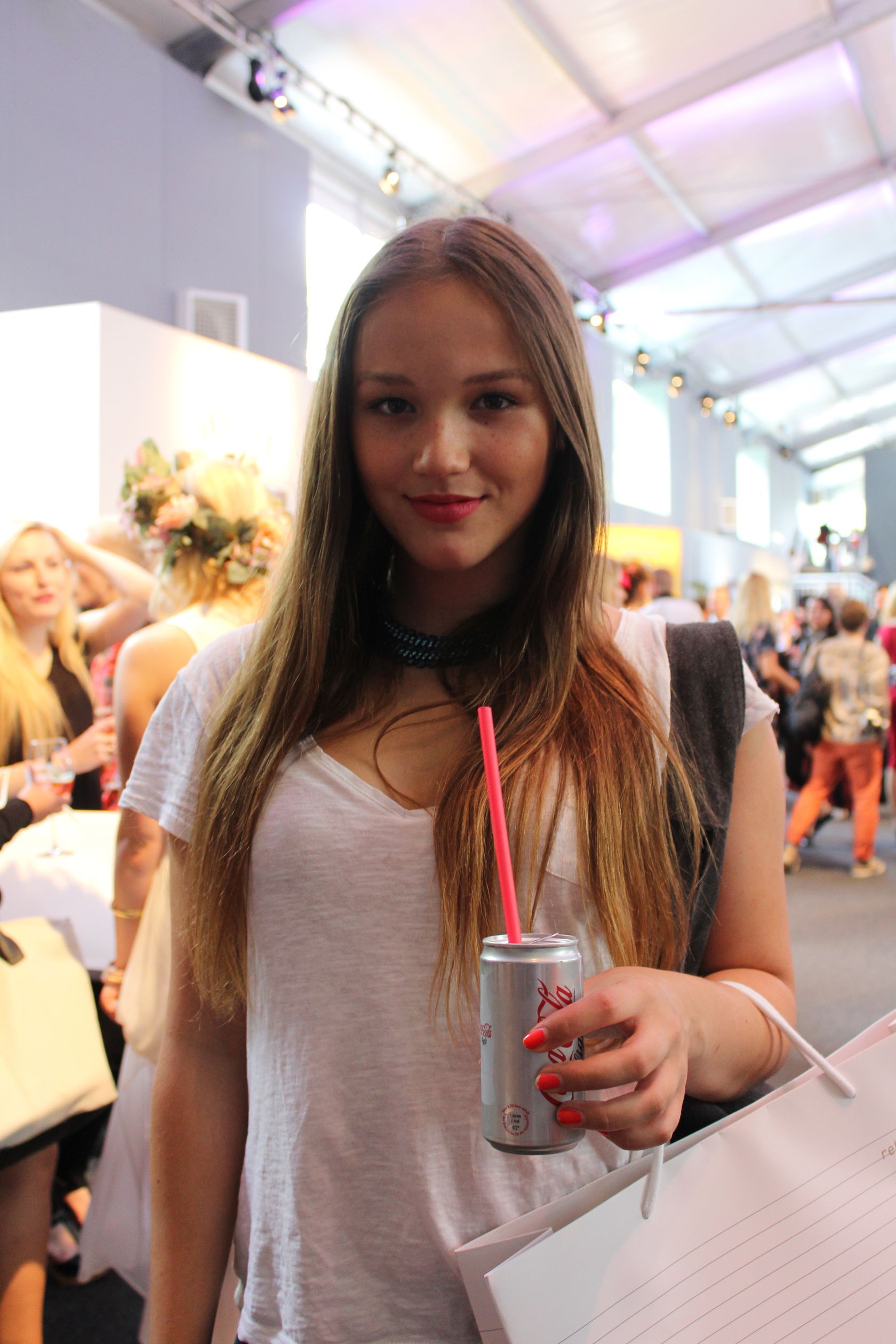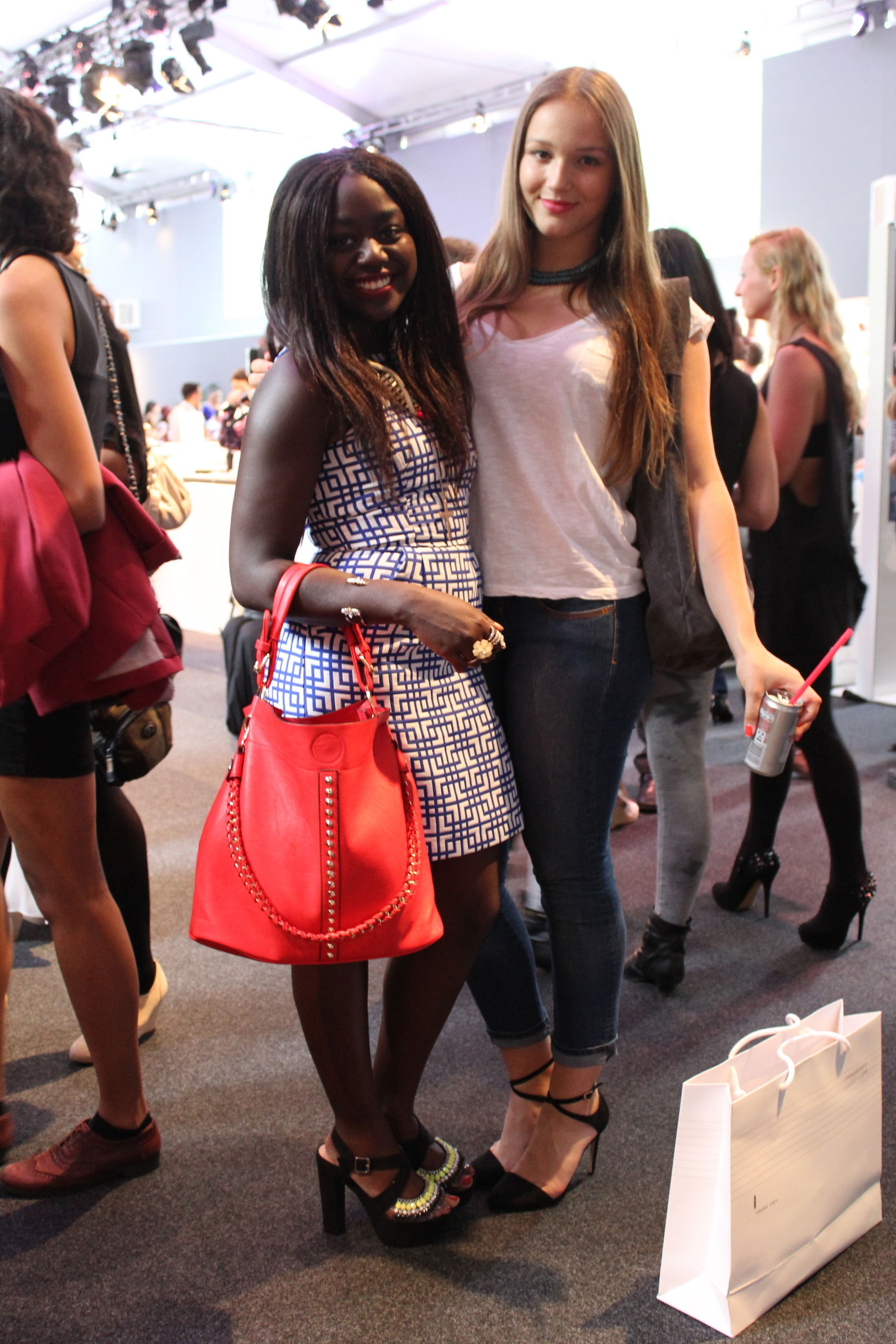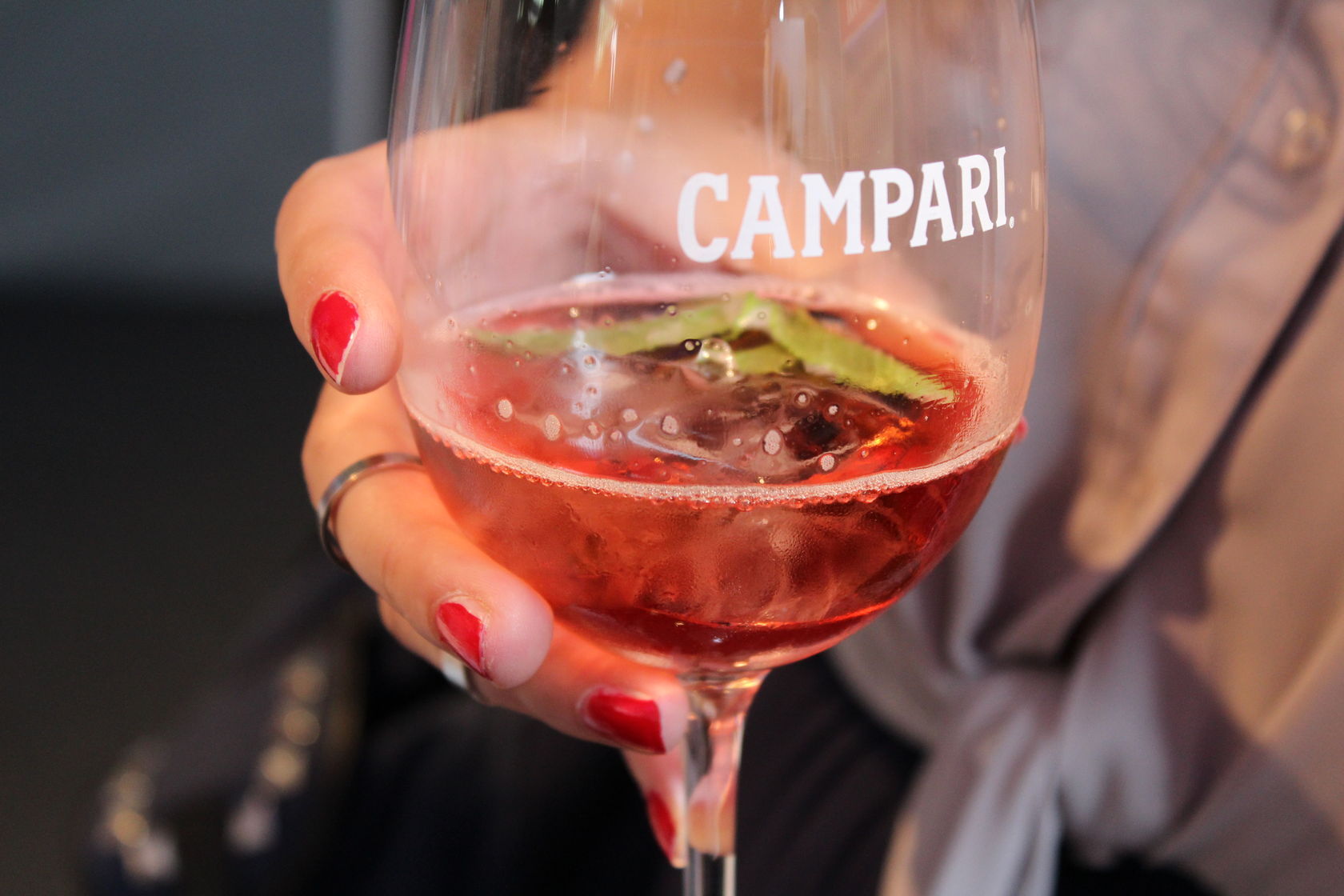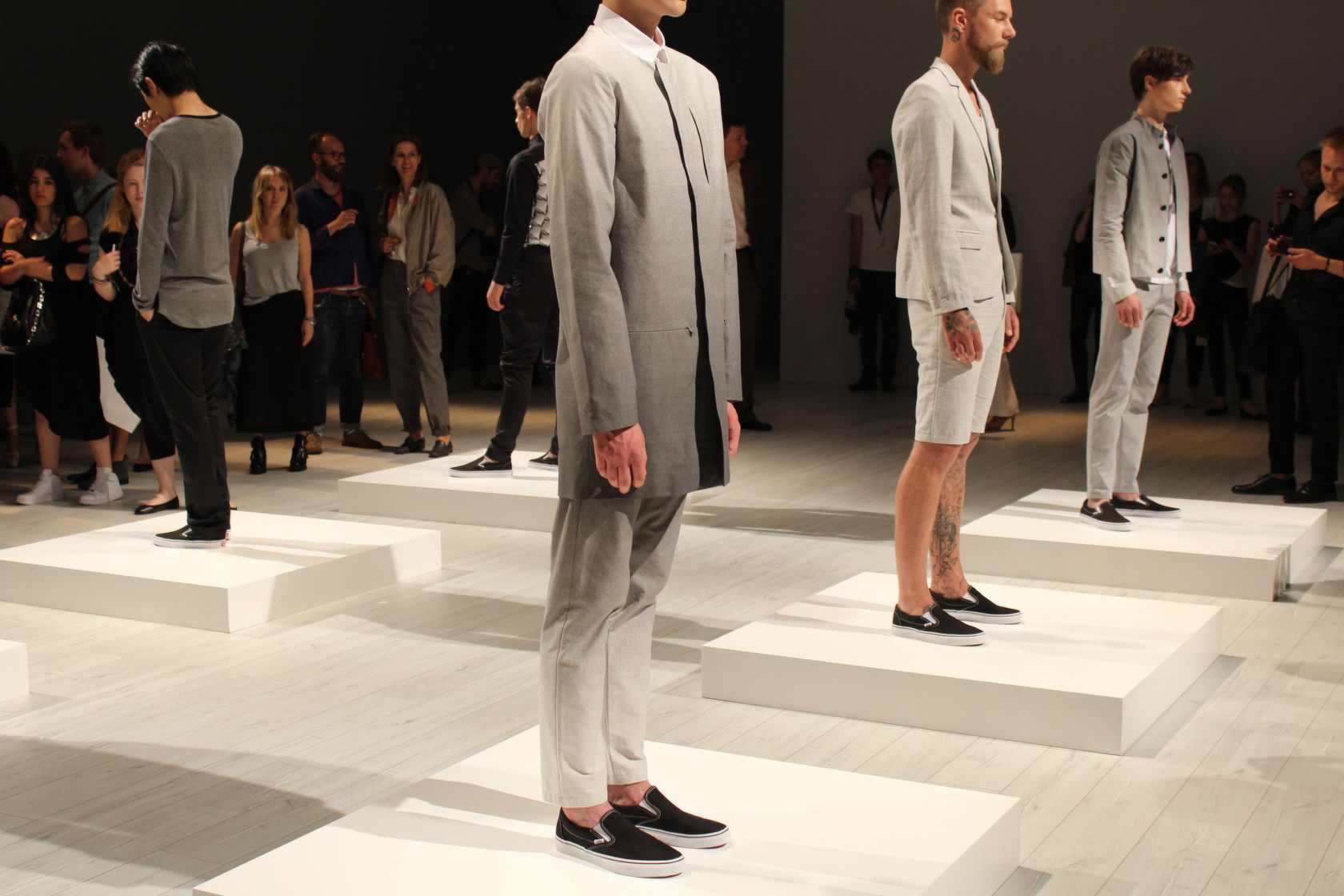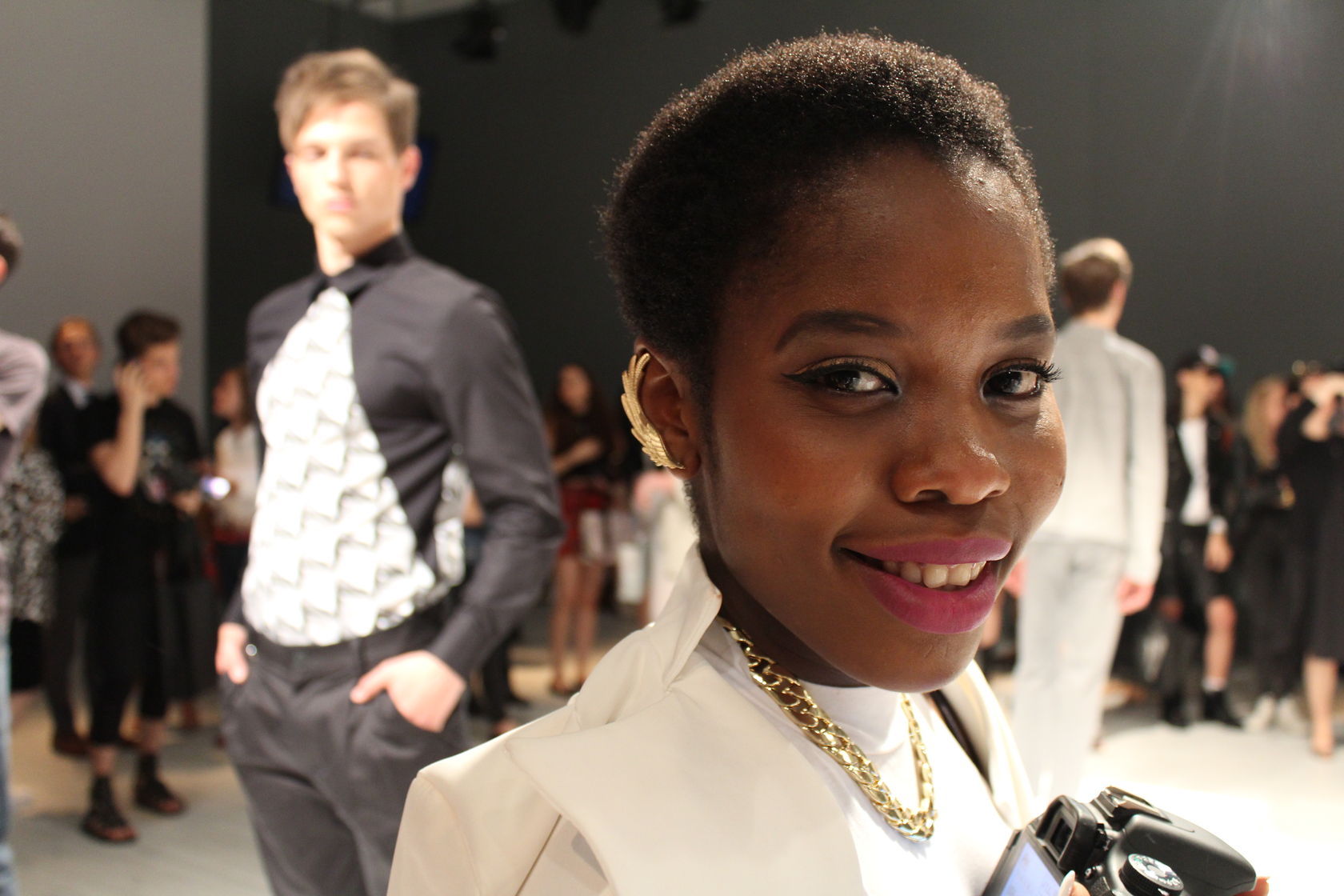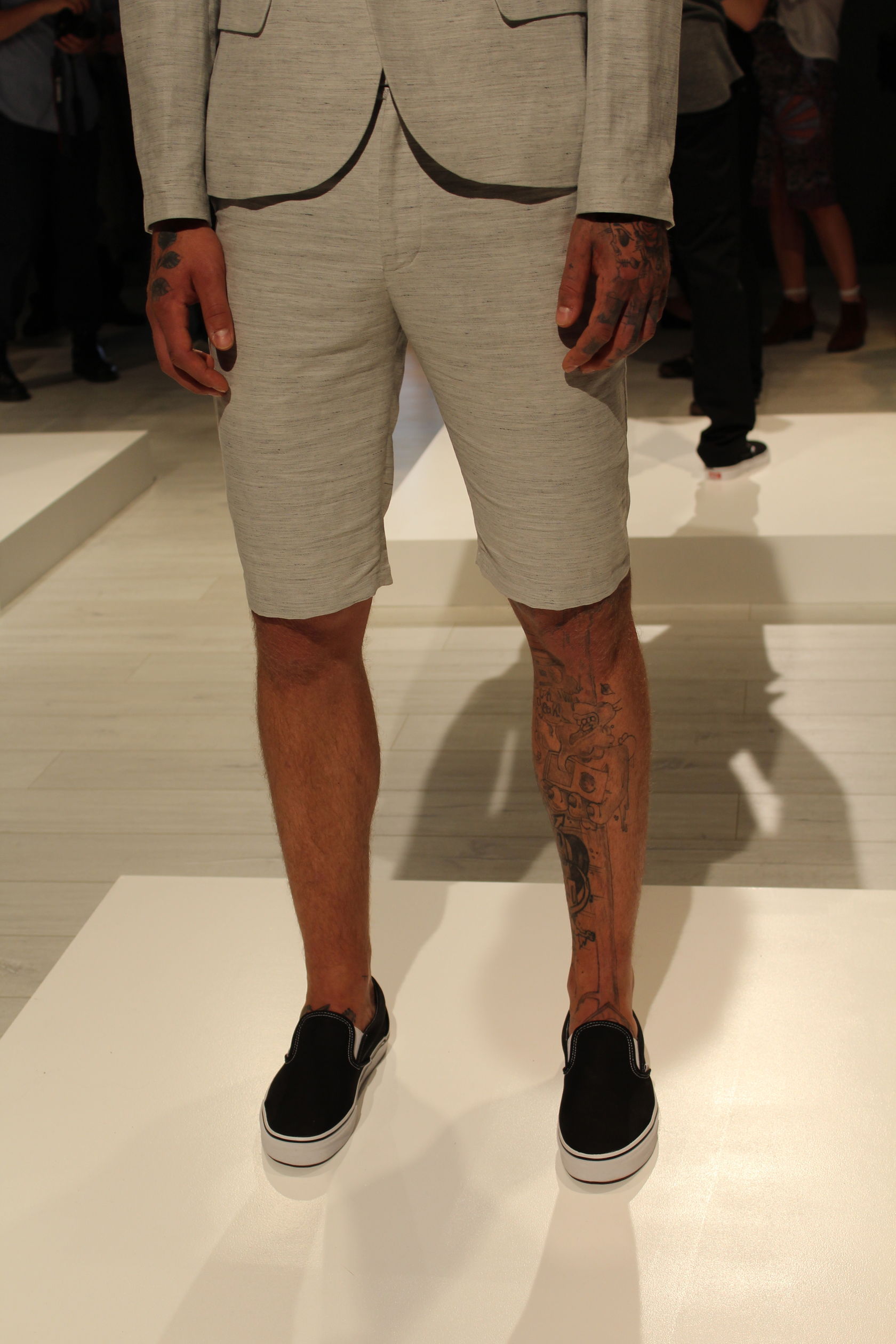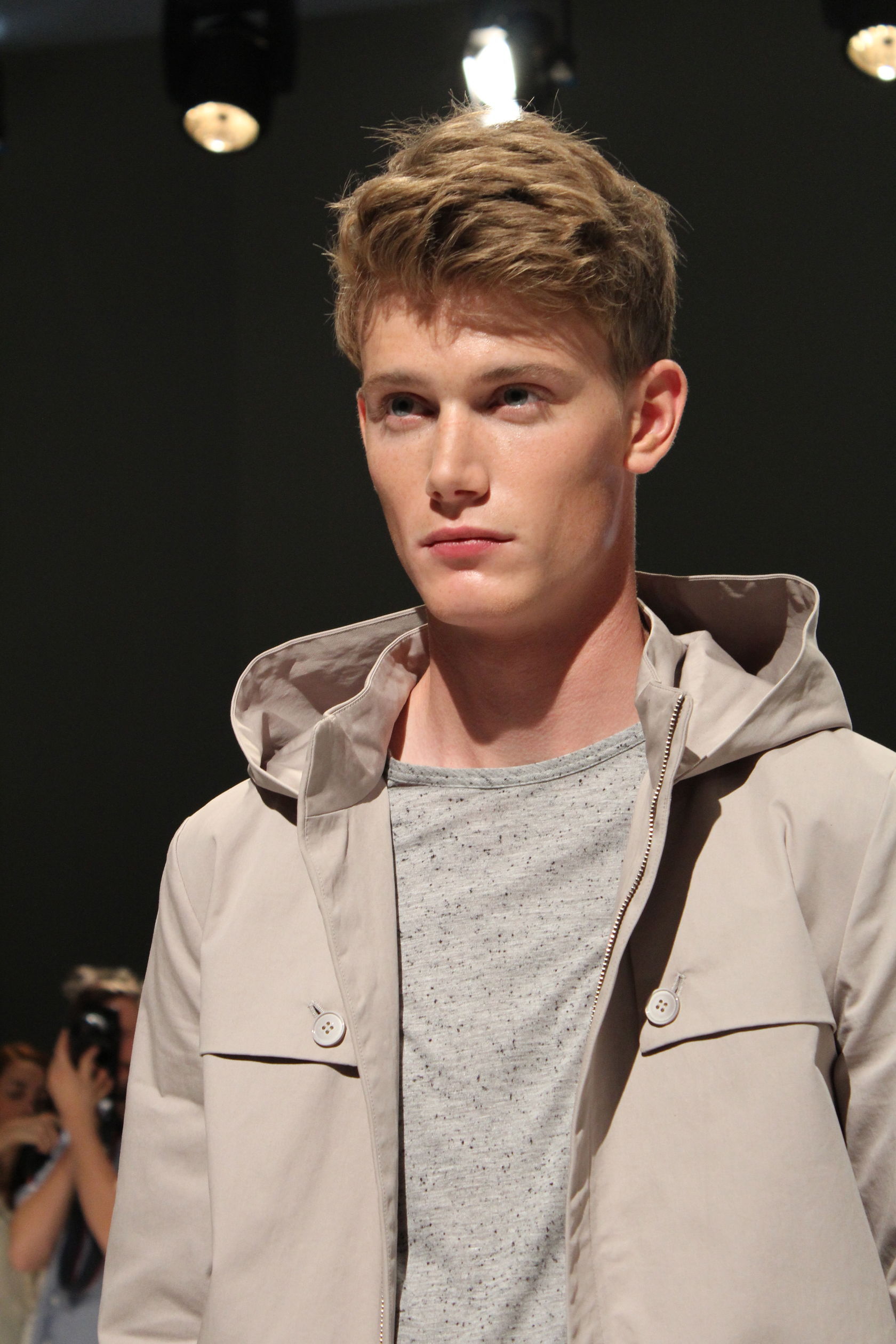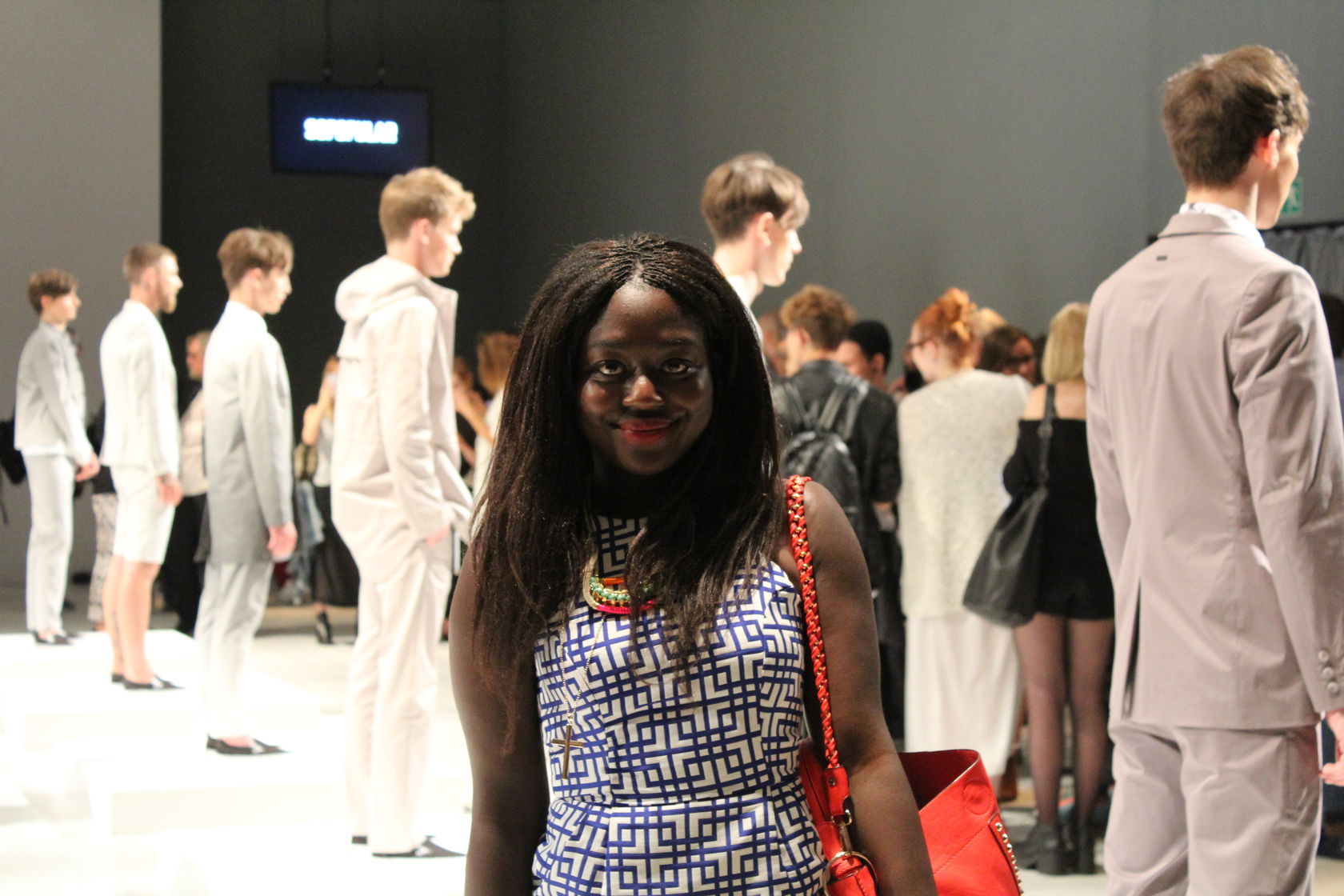 Sopopular

On going love story between Sopopular and me. I'd marry the Sopopular Man, for he is always stylishly dressed in fresh cuts and great clothing. Very edgy. Once again, Sopopular was the show with the best soundtrack. It all fits together perfectly; the music, the models, the tattoos, the fashion, the pieces.
One of my favourite shows despite it being a collection for the male gender.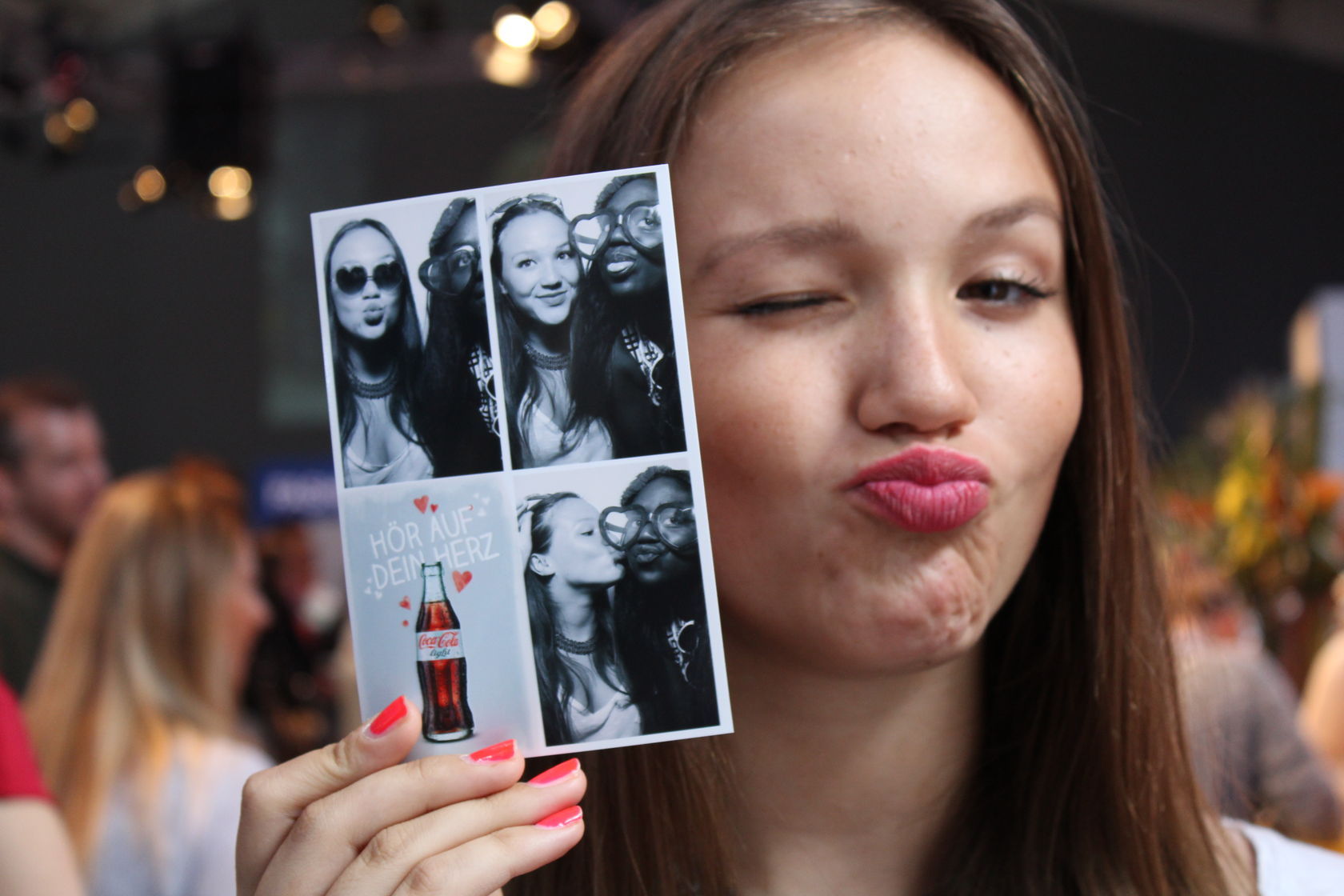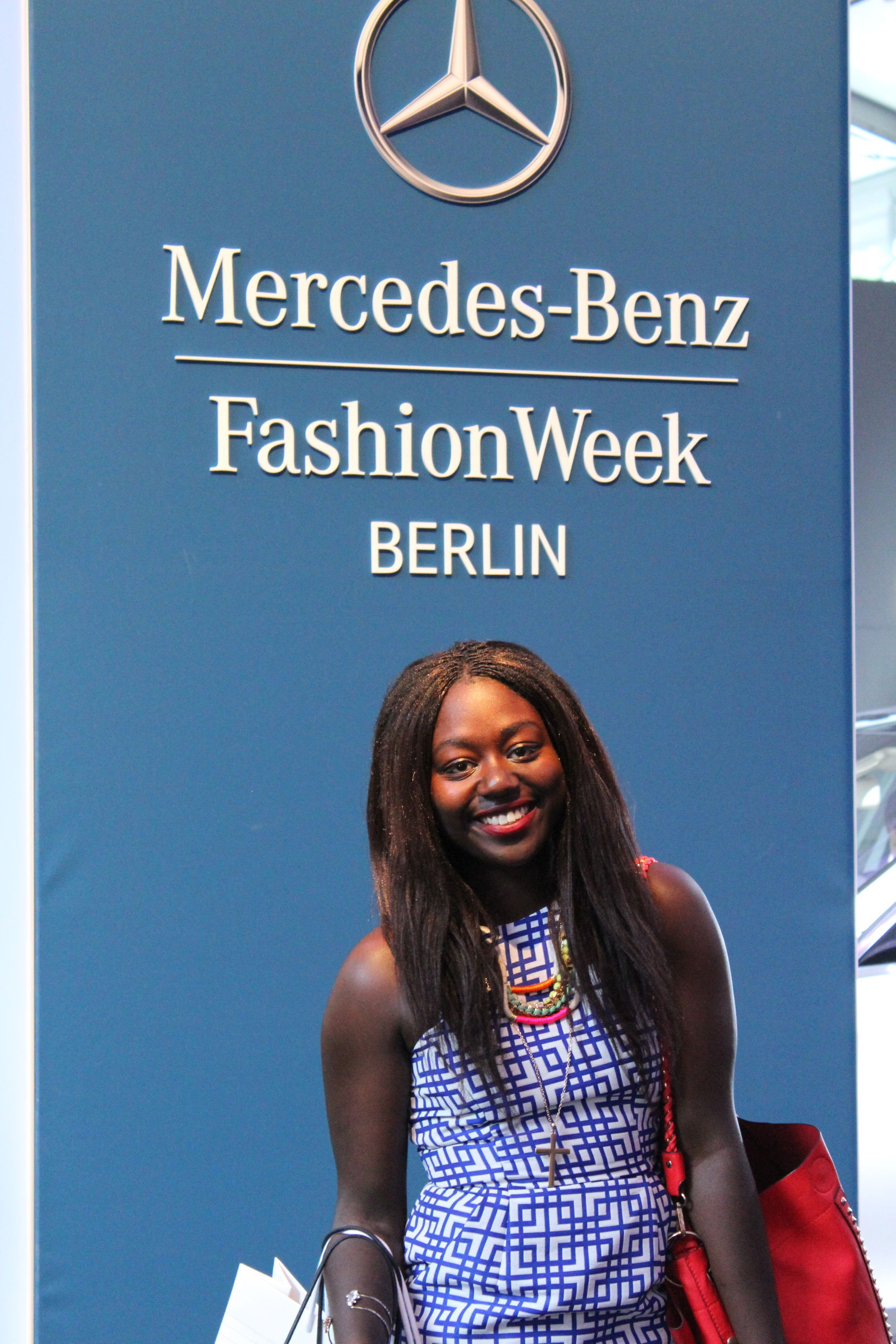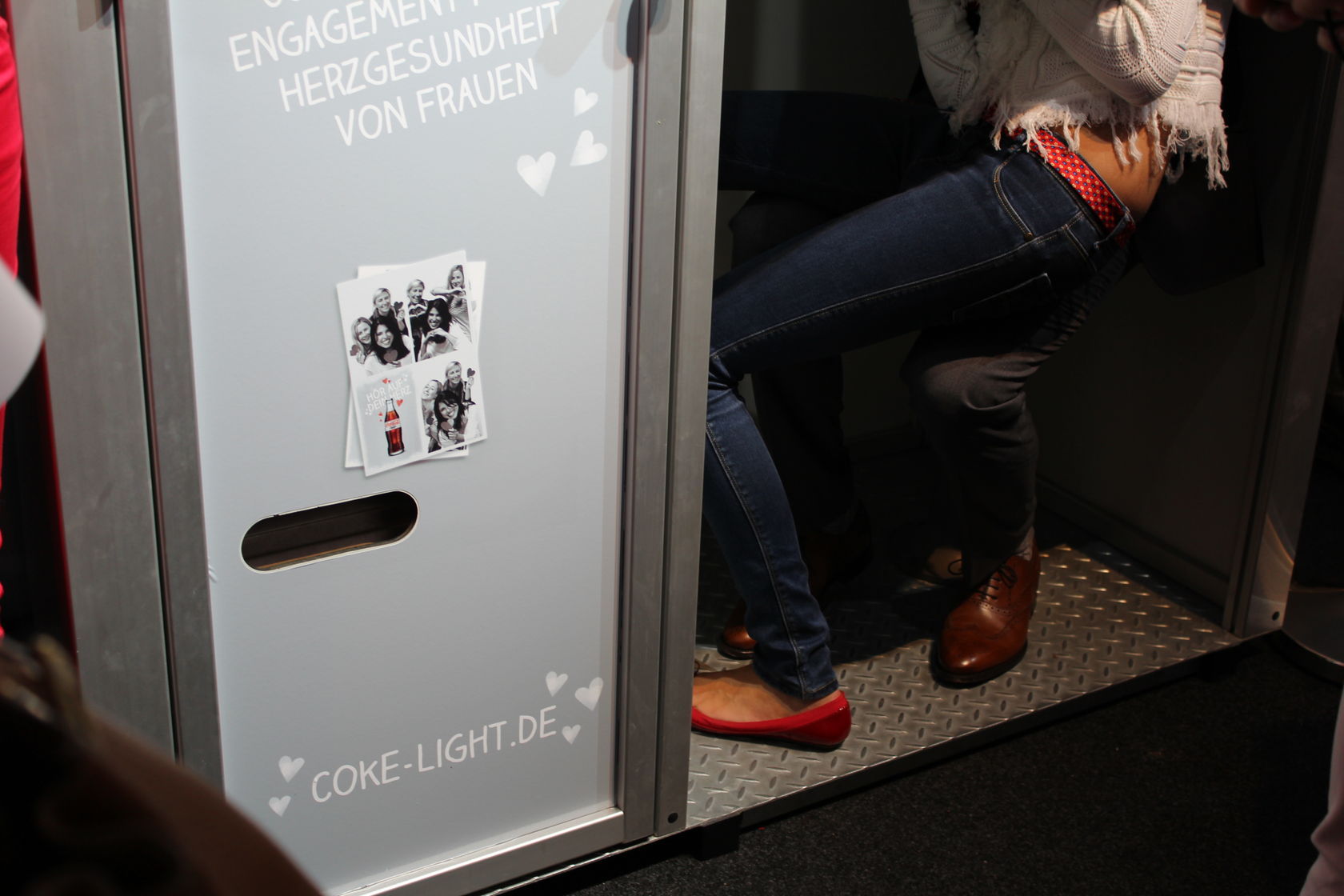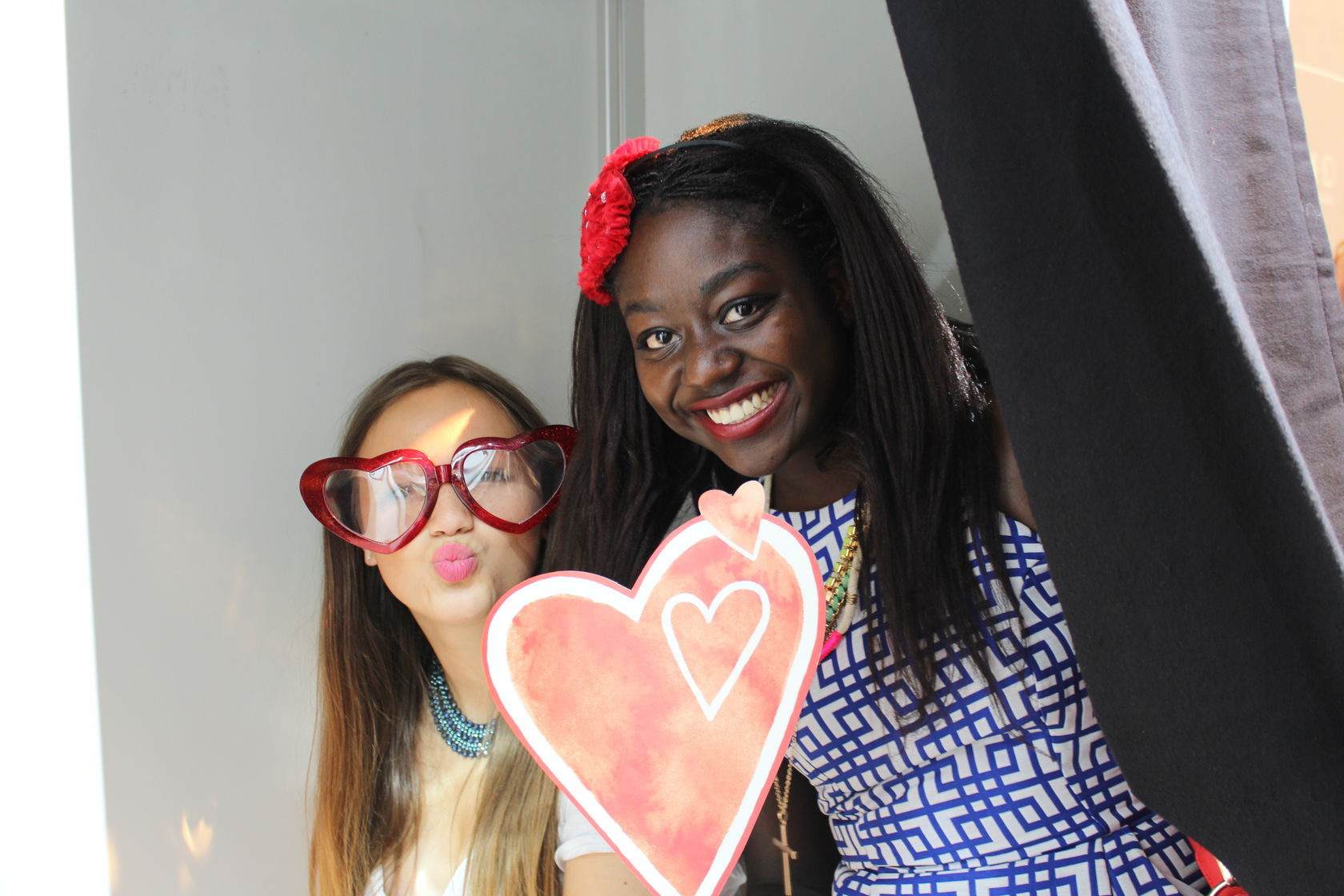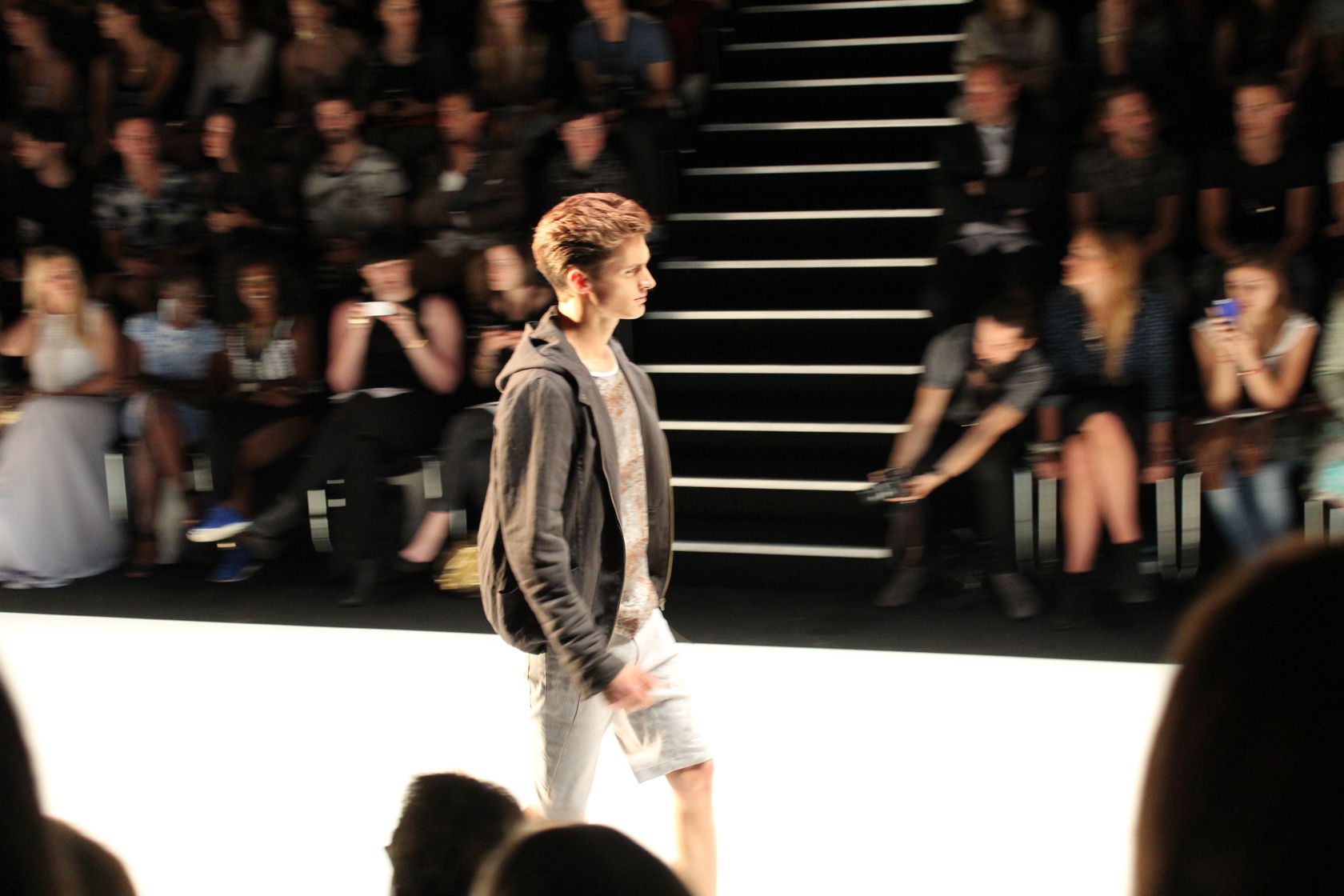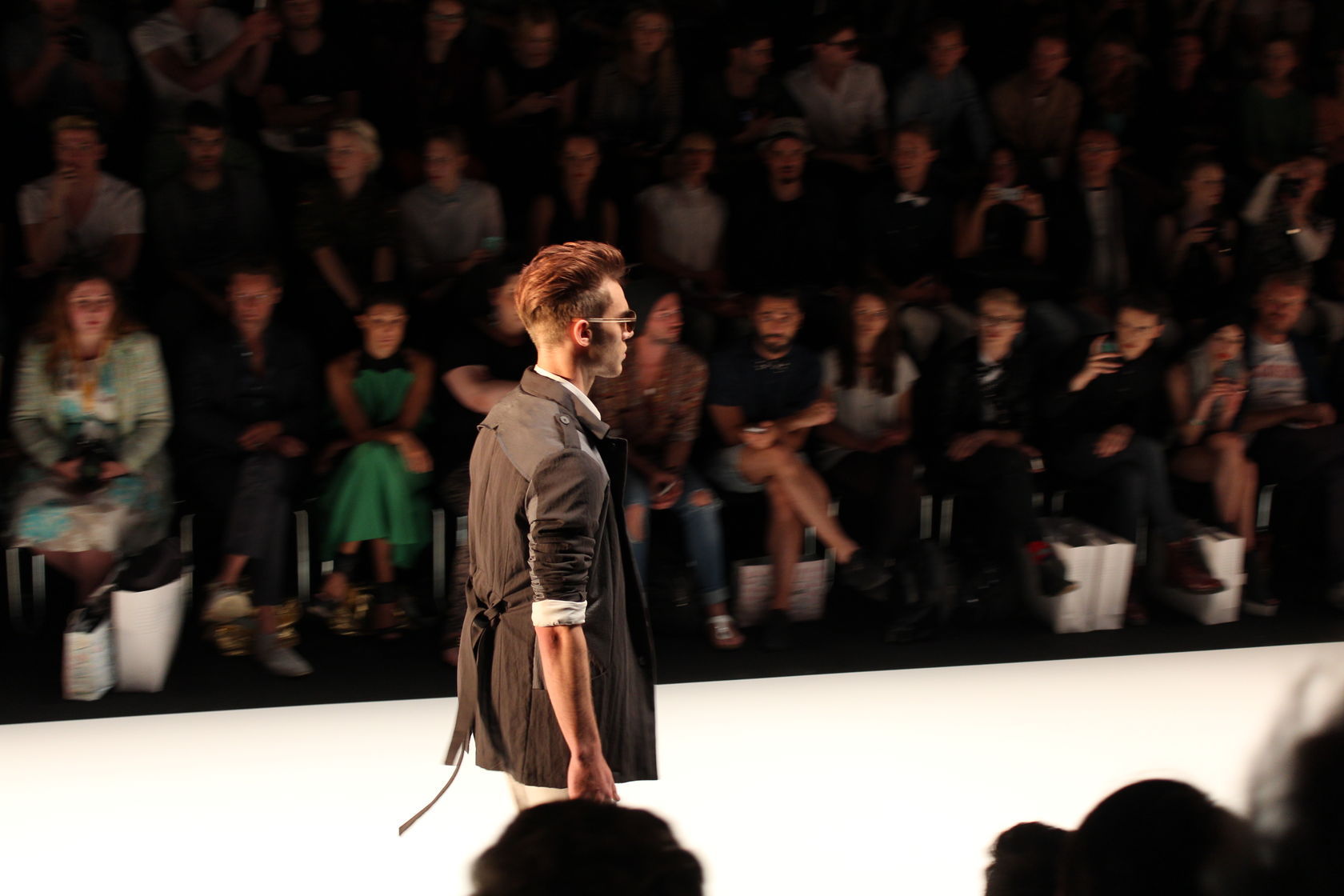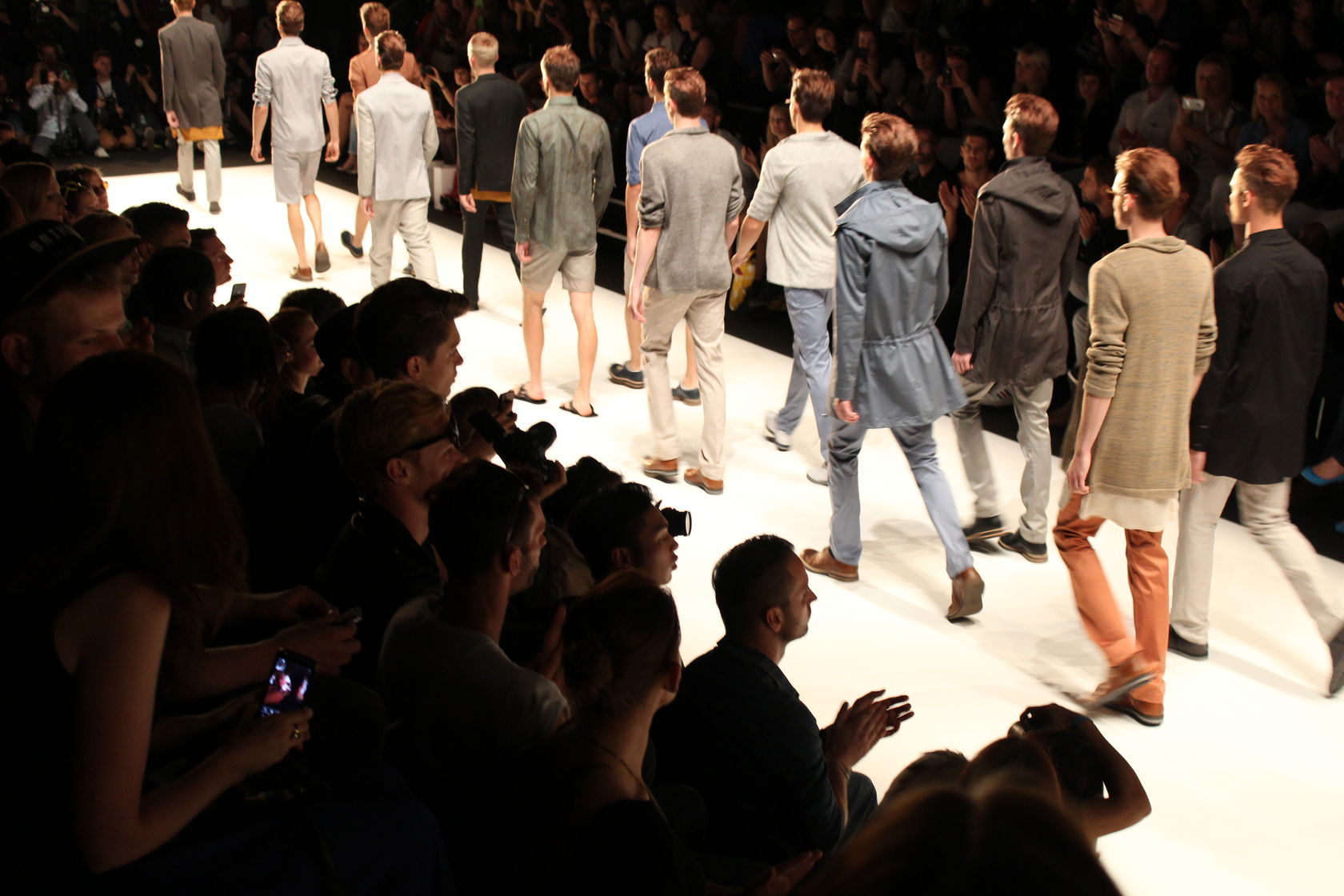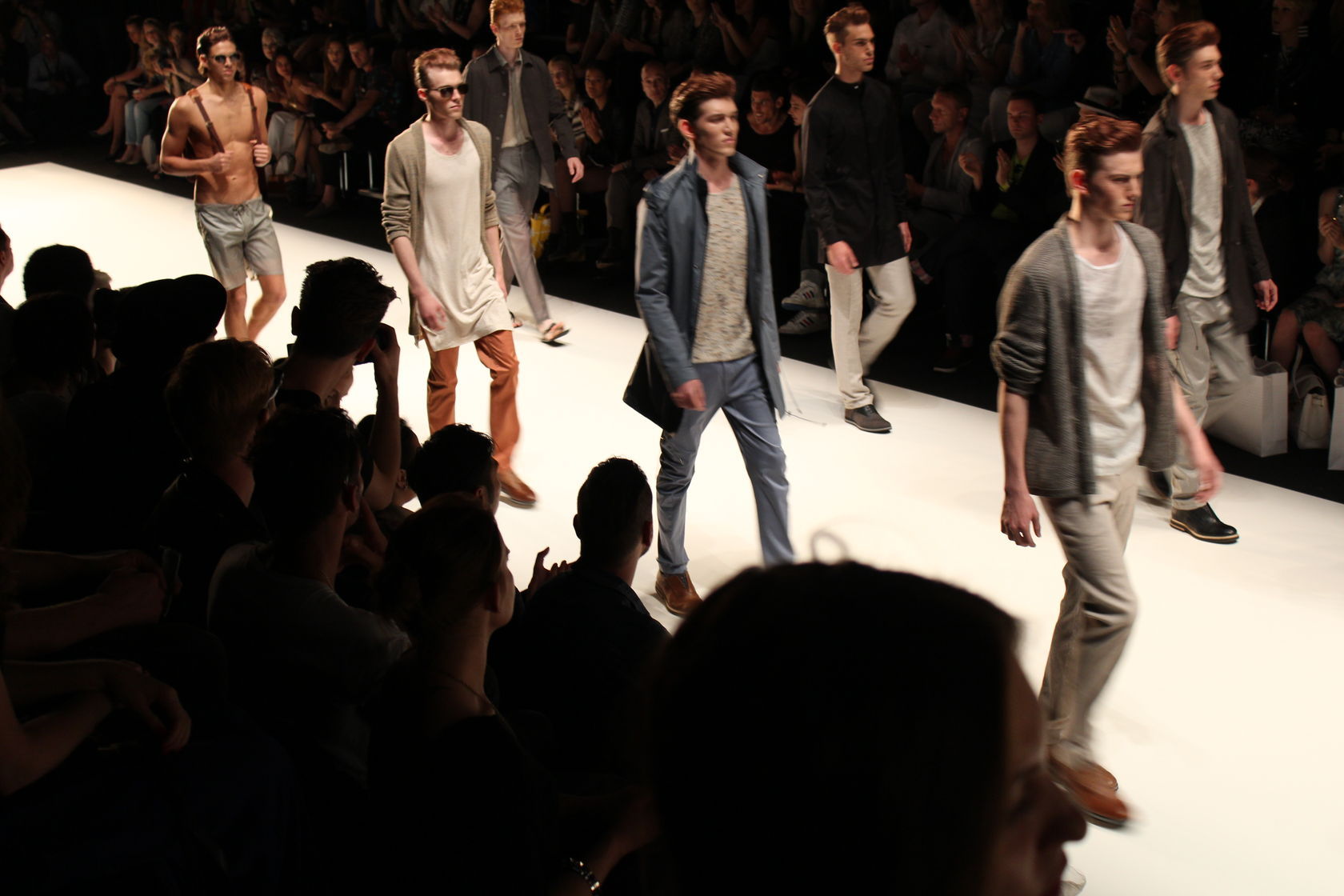 Marc Stone

Another male fashion show and. There is not much of male fashion represented at Berlin Fashion Week to be honest. So the fact that the little thats there is so good, is really great for Berlin Fashion Week. Marc Stone showed some great pieces for men.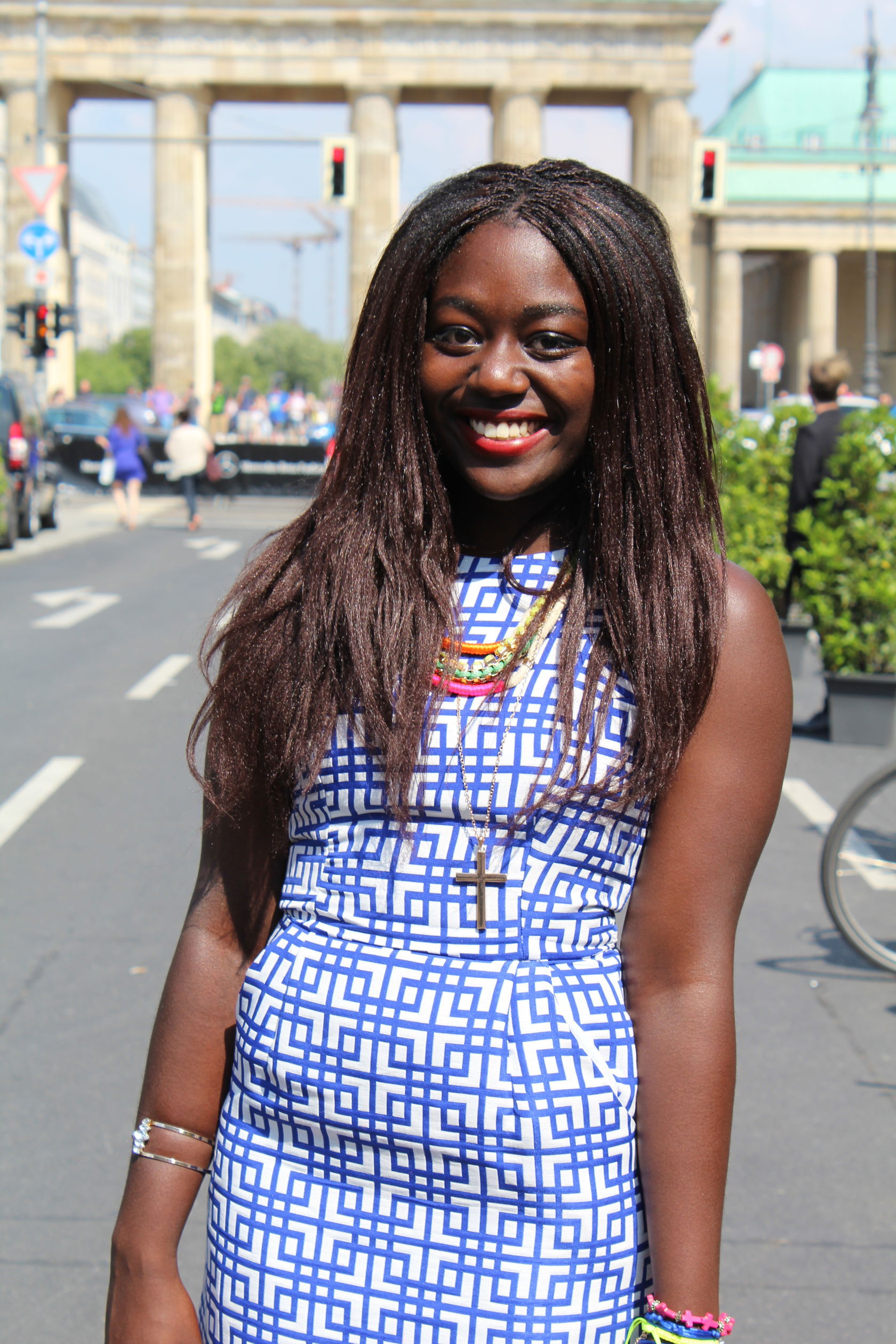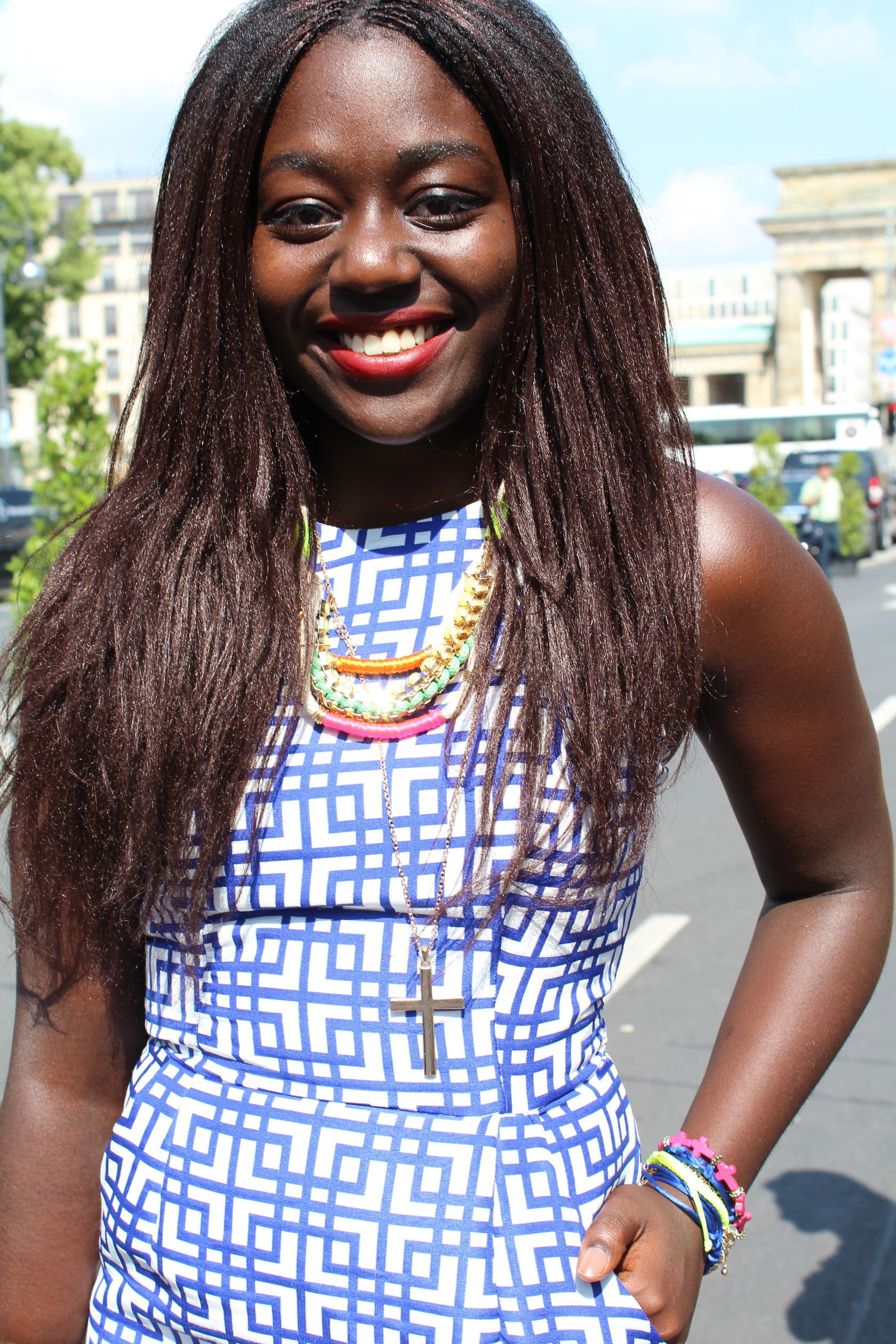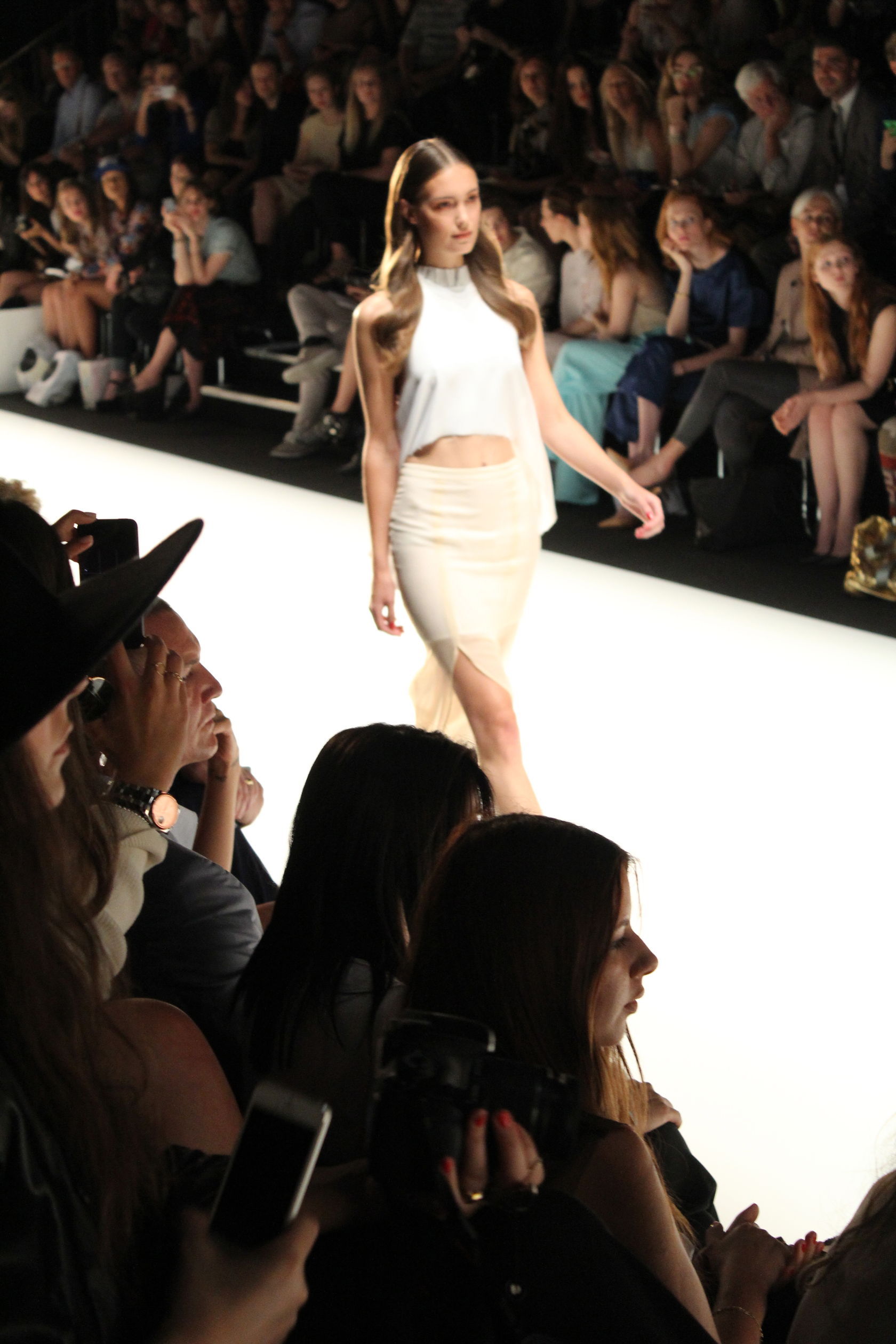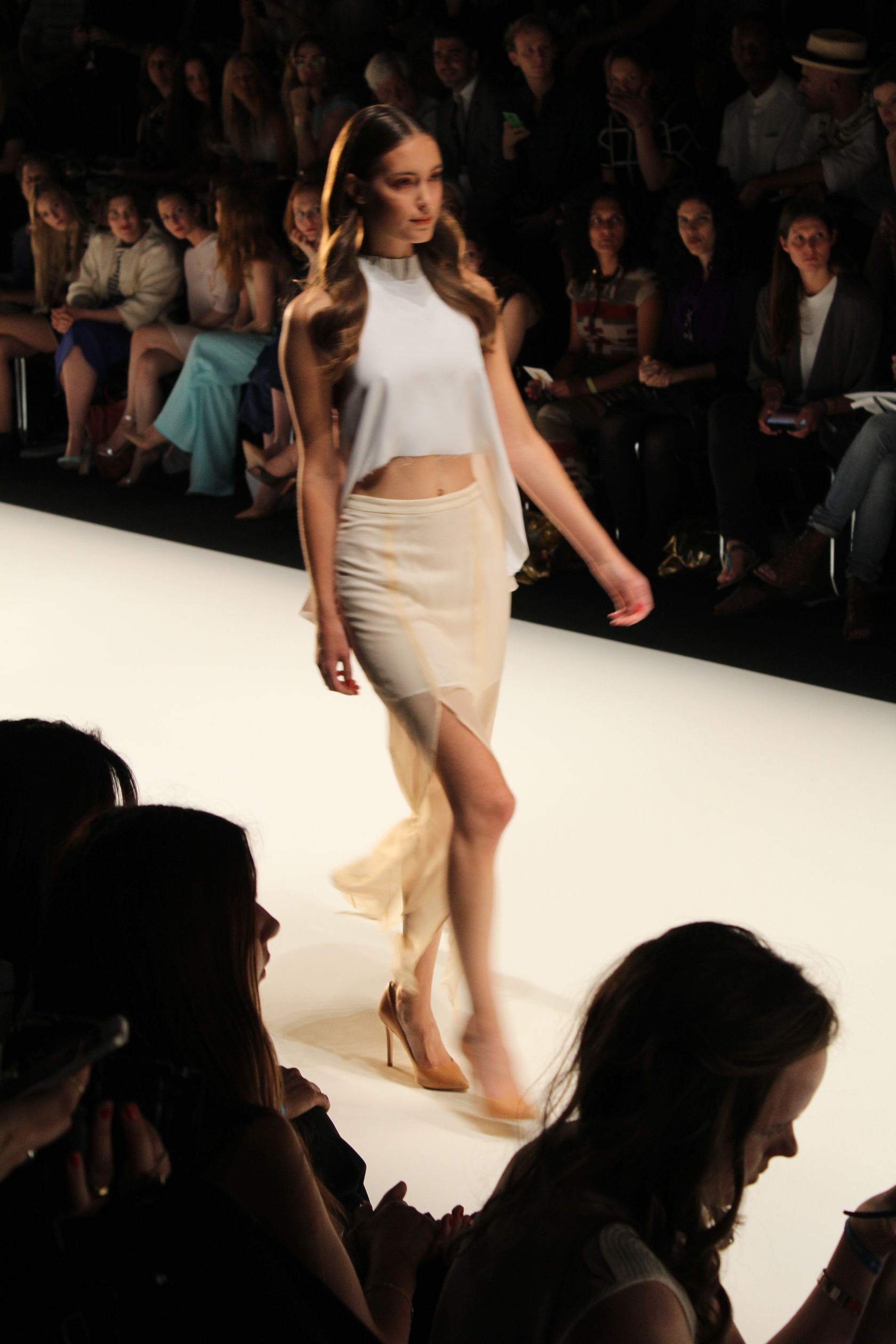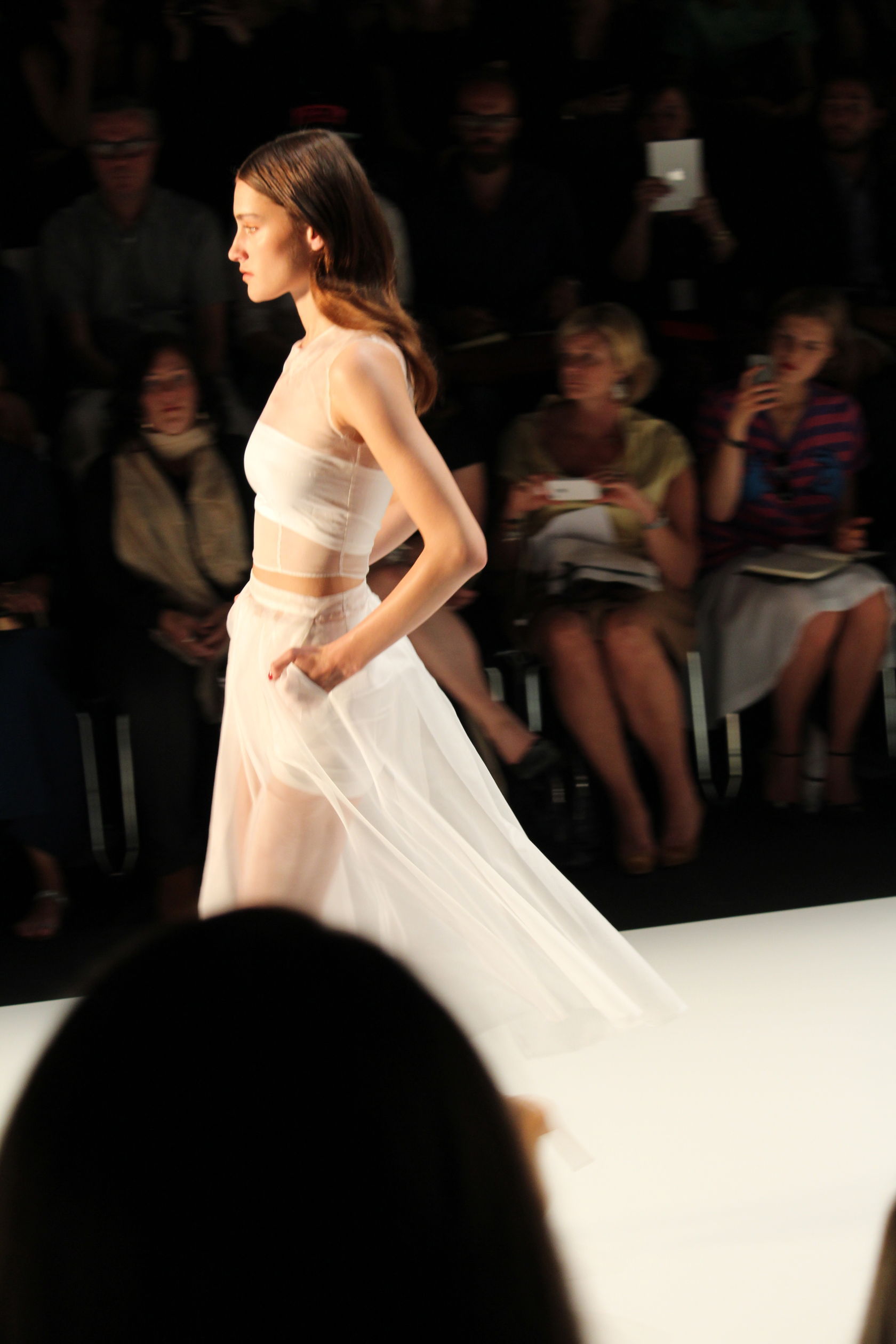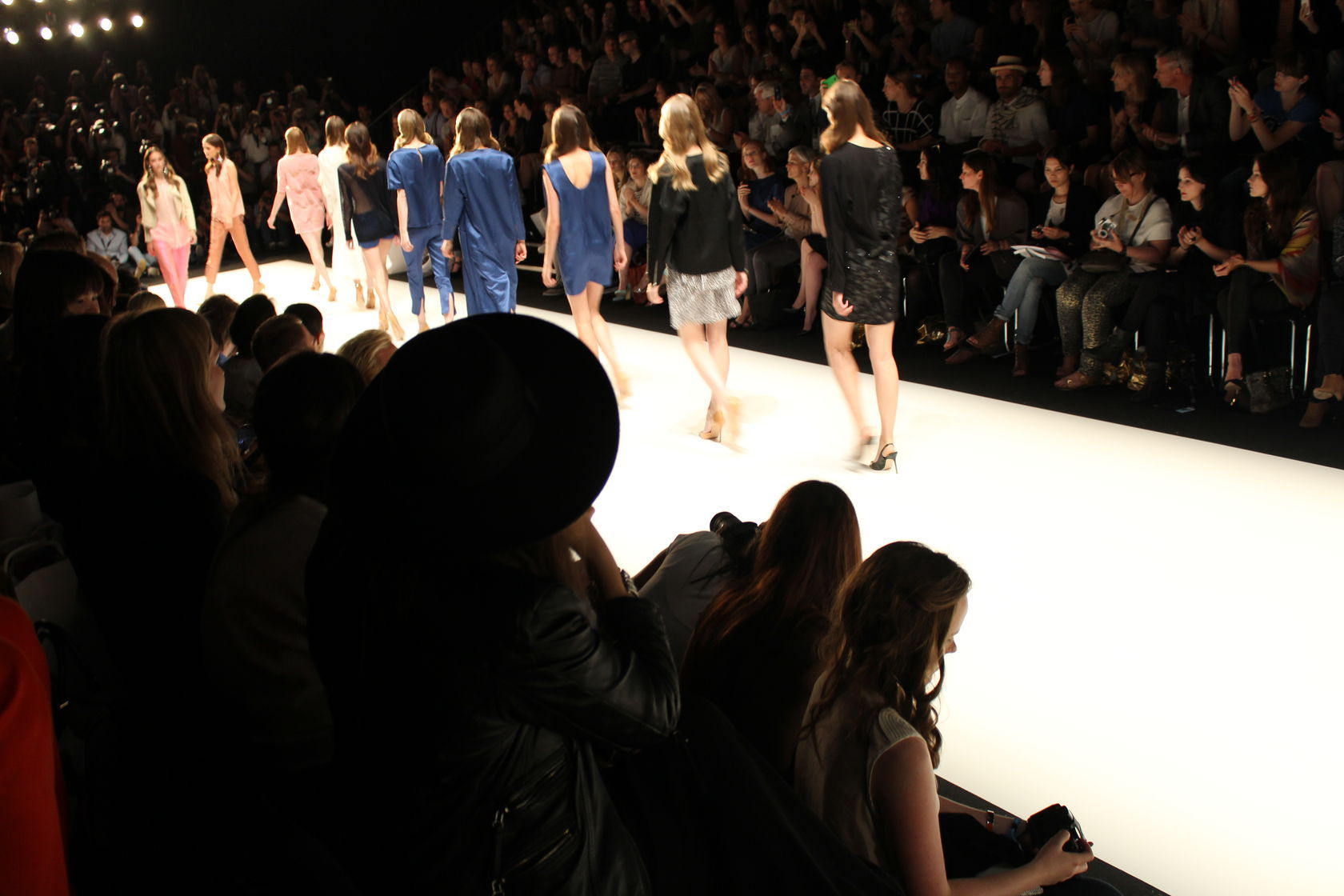 Malaika Raiss

Gorgeous silky materials, very flowy, and screamed of days lost in summer breeze. Definitely one of the most beautiful collections I saw during fashion week.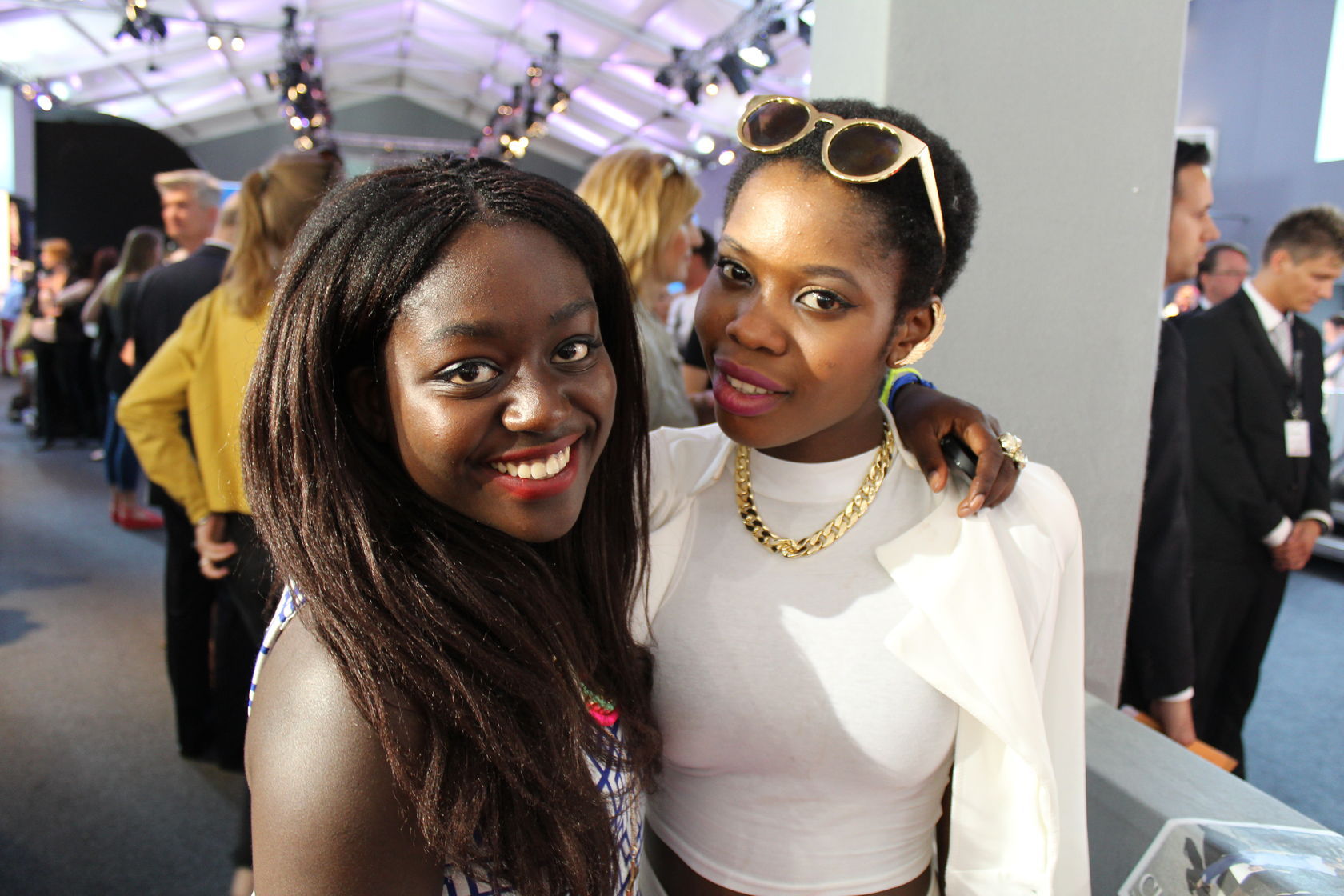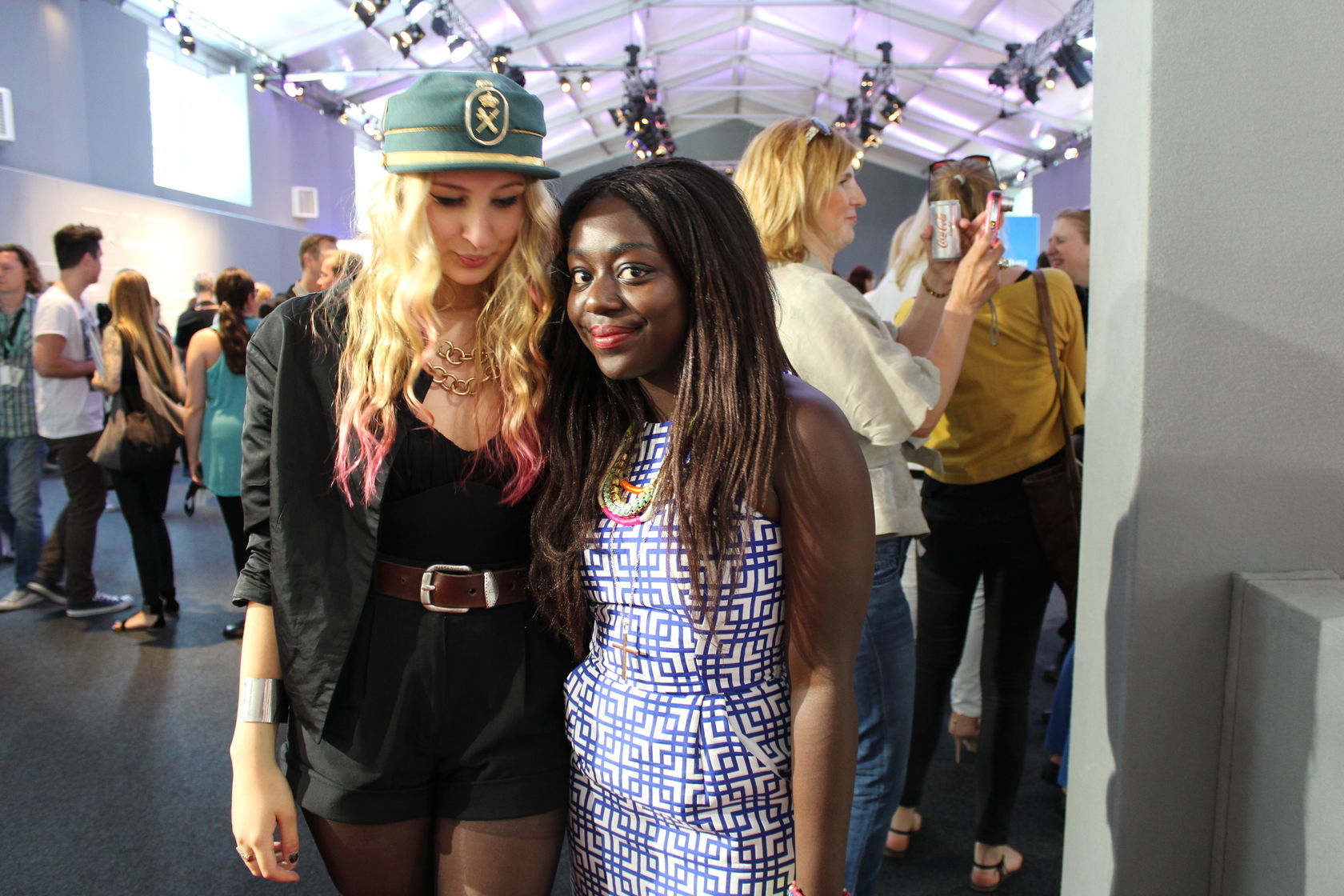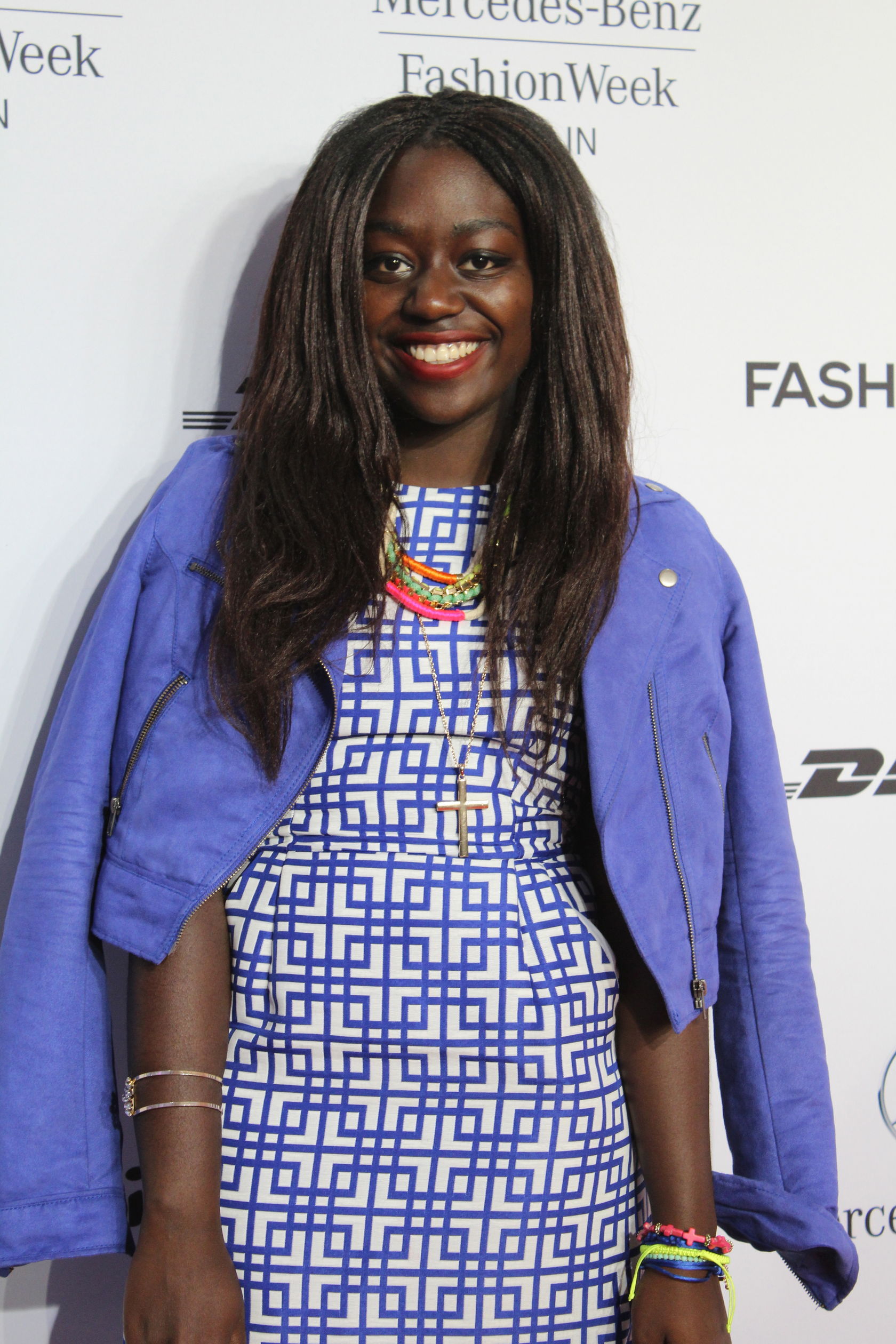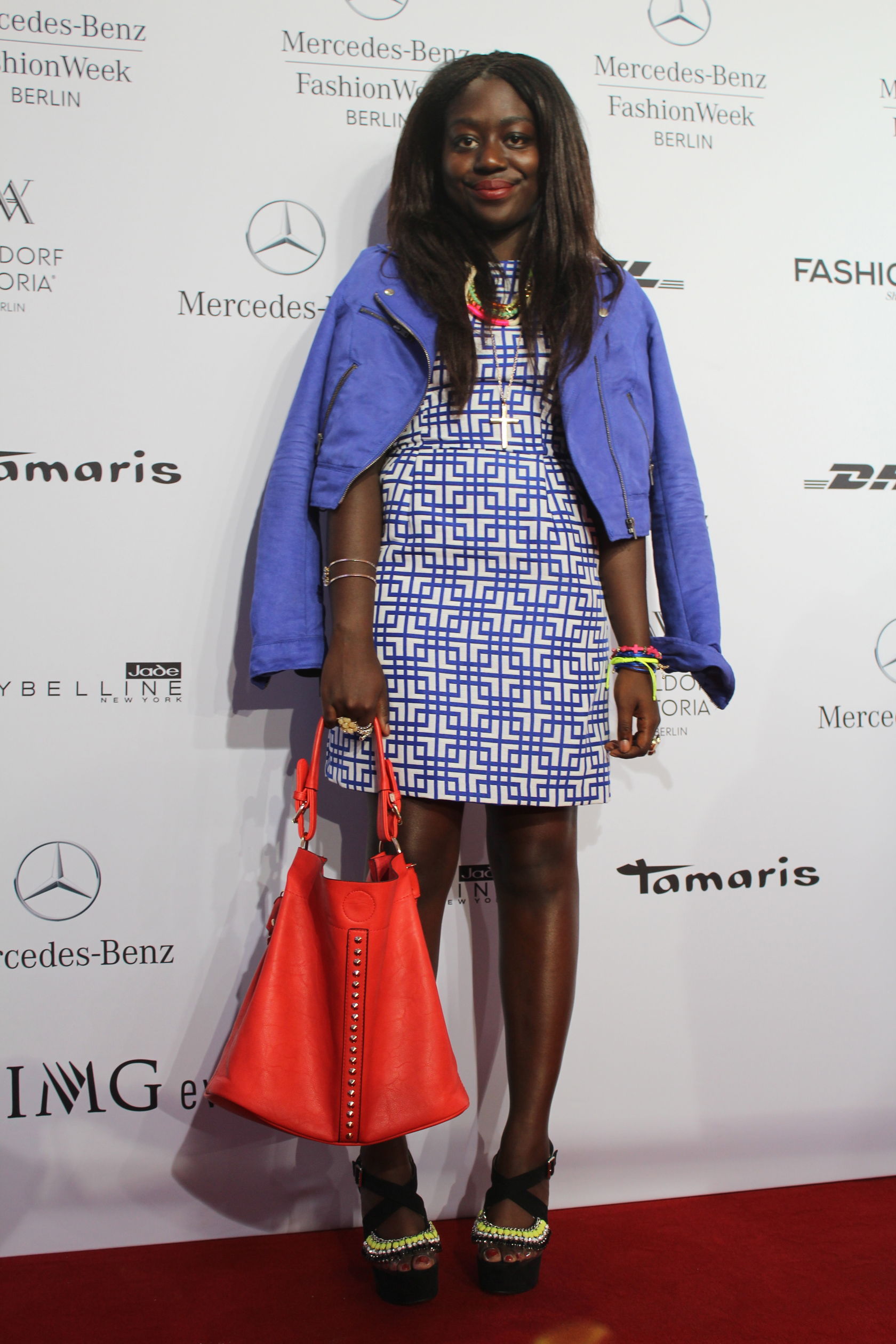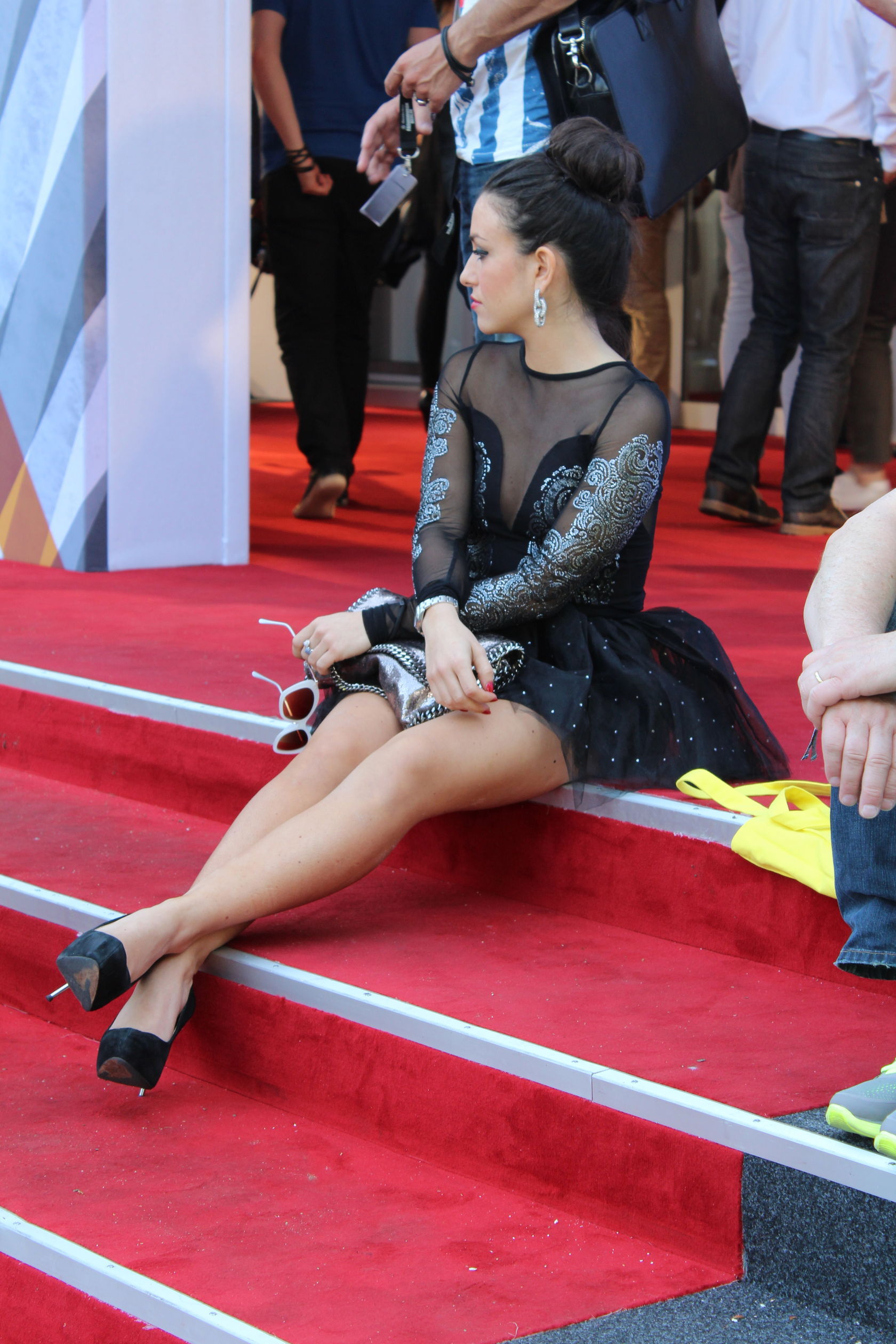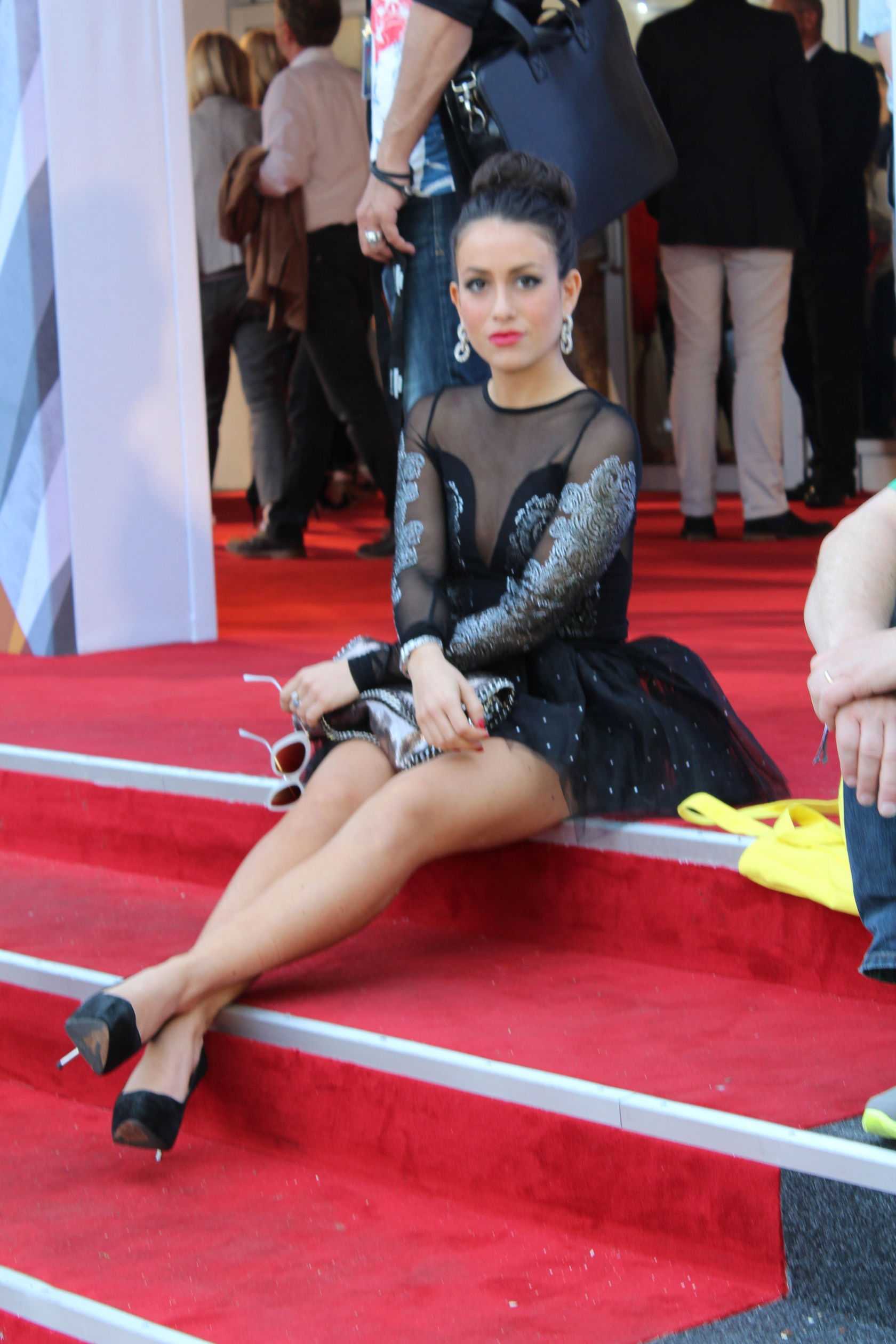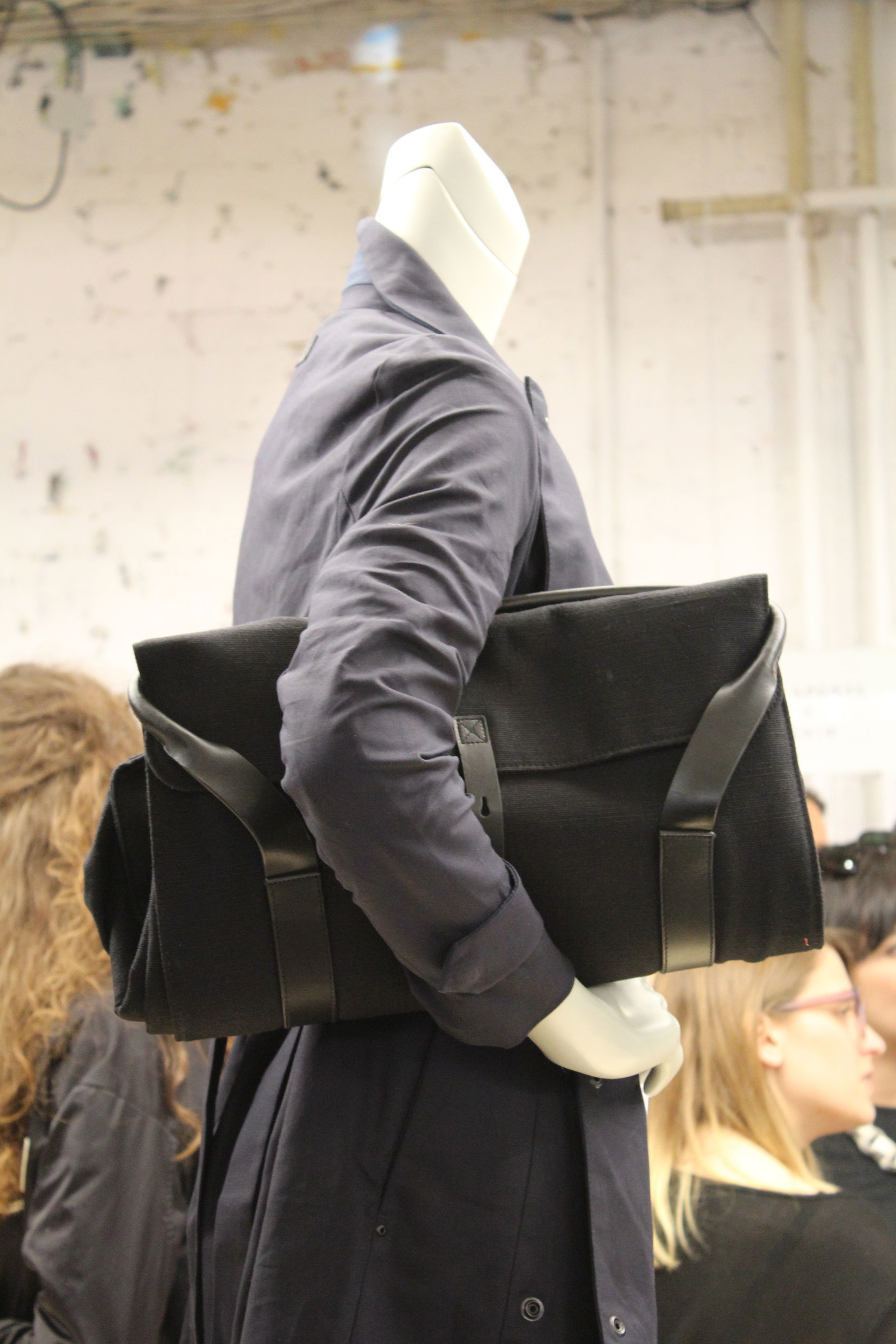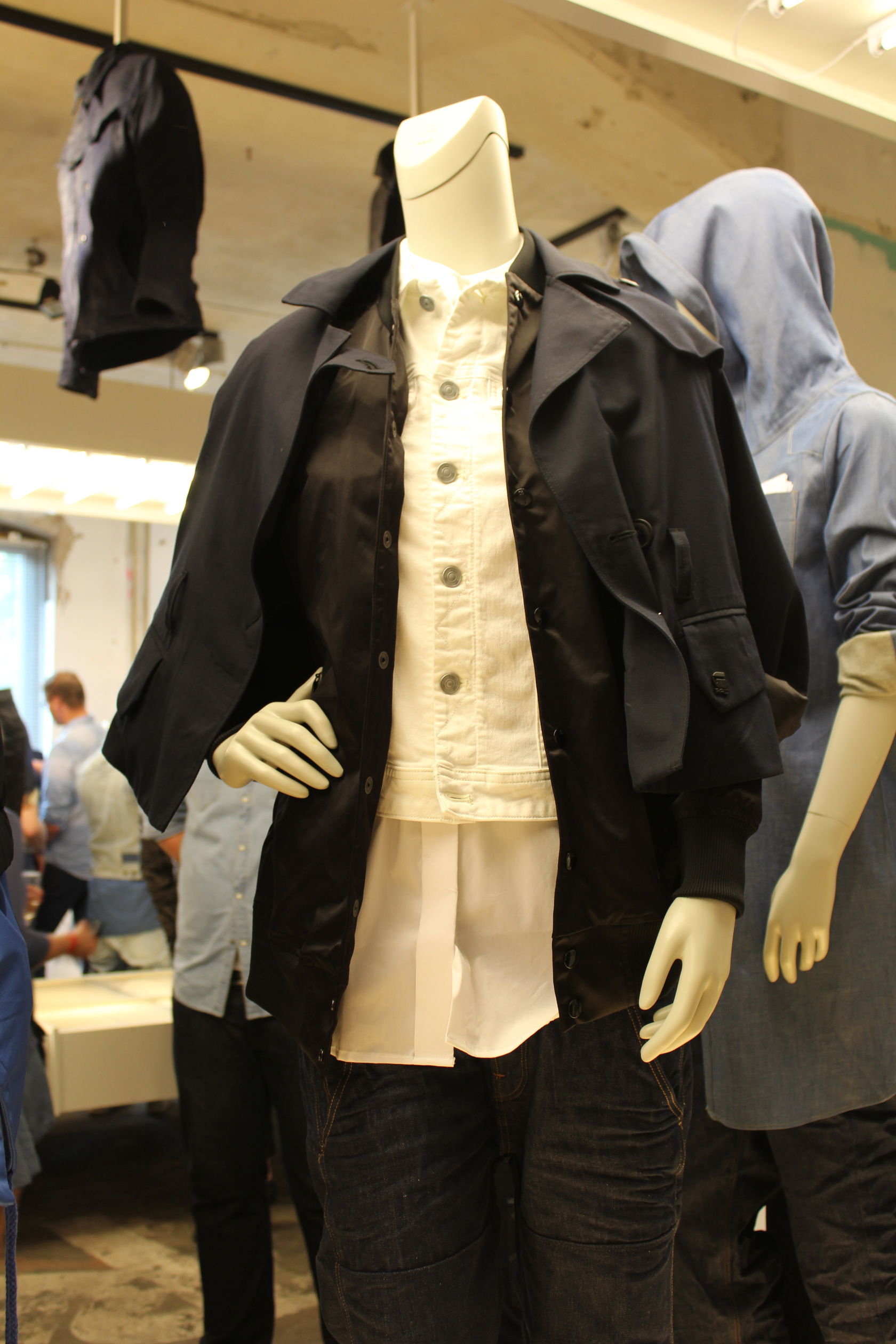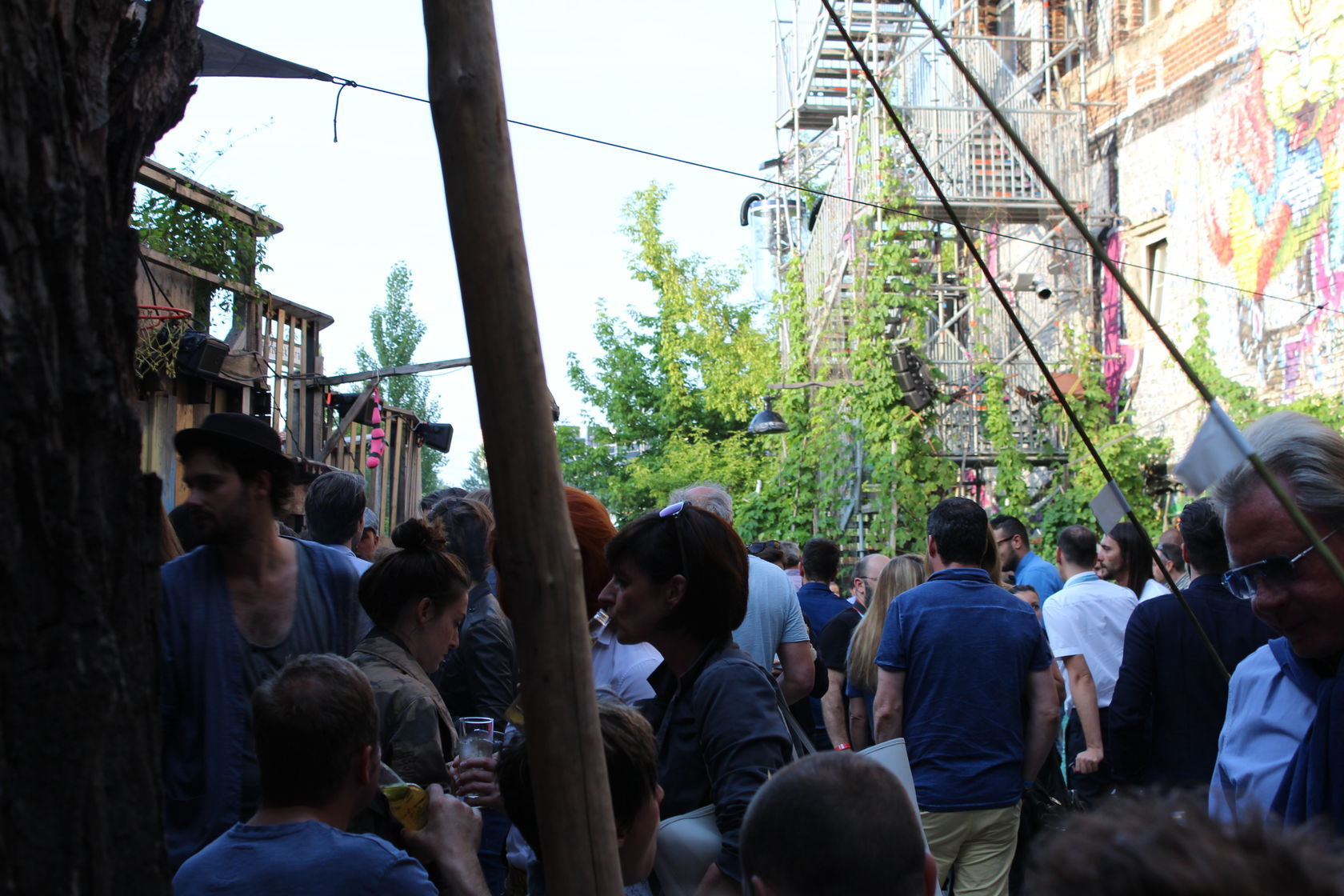 G-Star Party

As you know G-Star Shows are always my highlights during fashion week and this one did not fail me.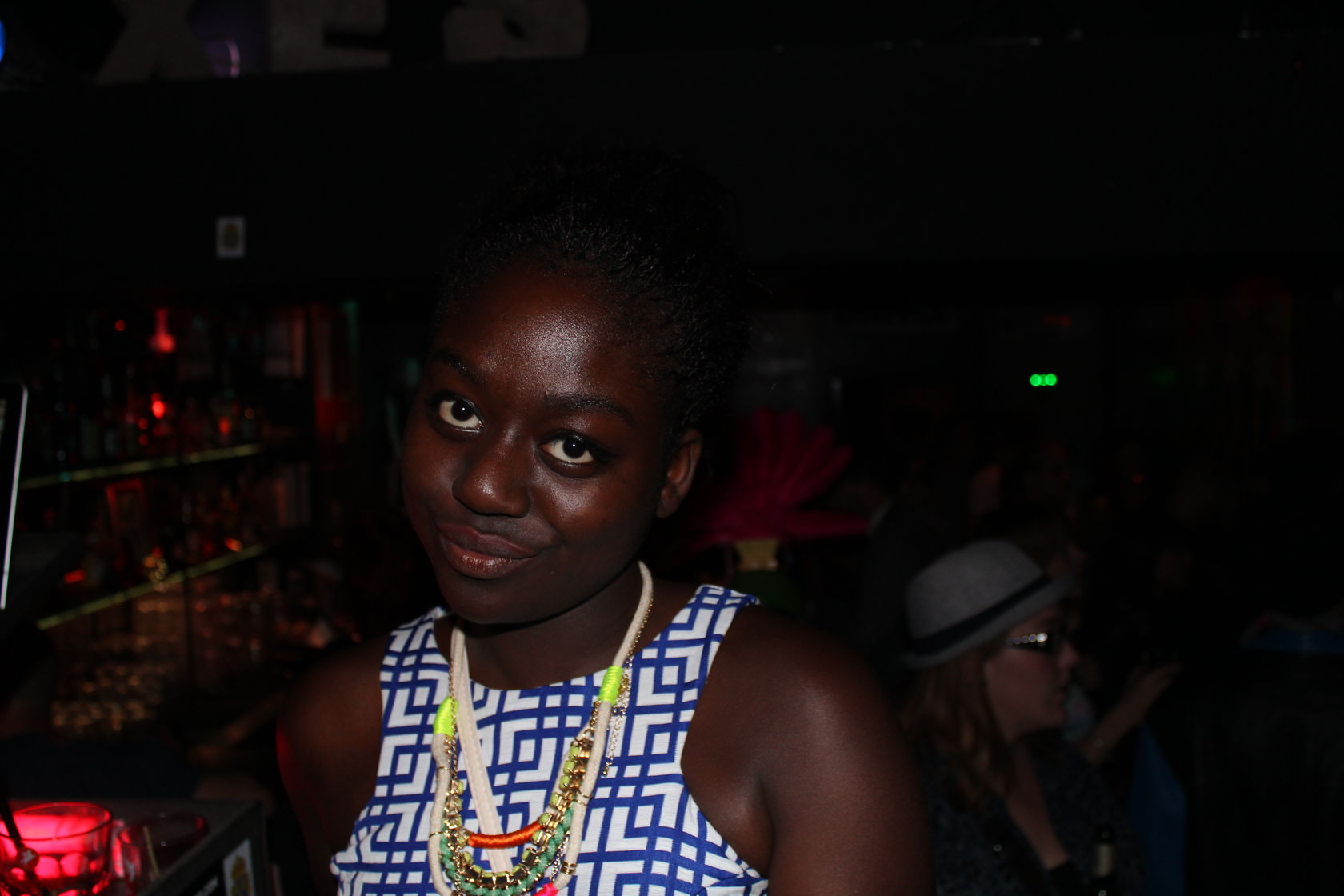 My Day ended with the Shit Shop runway show and party, which was pretty fun and didn't fail to be very Bonnie-like: Strange. I had my two giveaway winners with me and it was nice to get to know my readers personally for a change and truly hare an experience so fun like this in reality. Amongst having fun with the models from the runway and girls from past seasons of Germany's Next Topmodel, the Shit Shop crew, my giveaway winners, the music was great and so was the party. Was definitely a great fashion week beginning.
Below are my outfit details: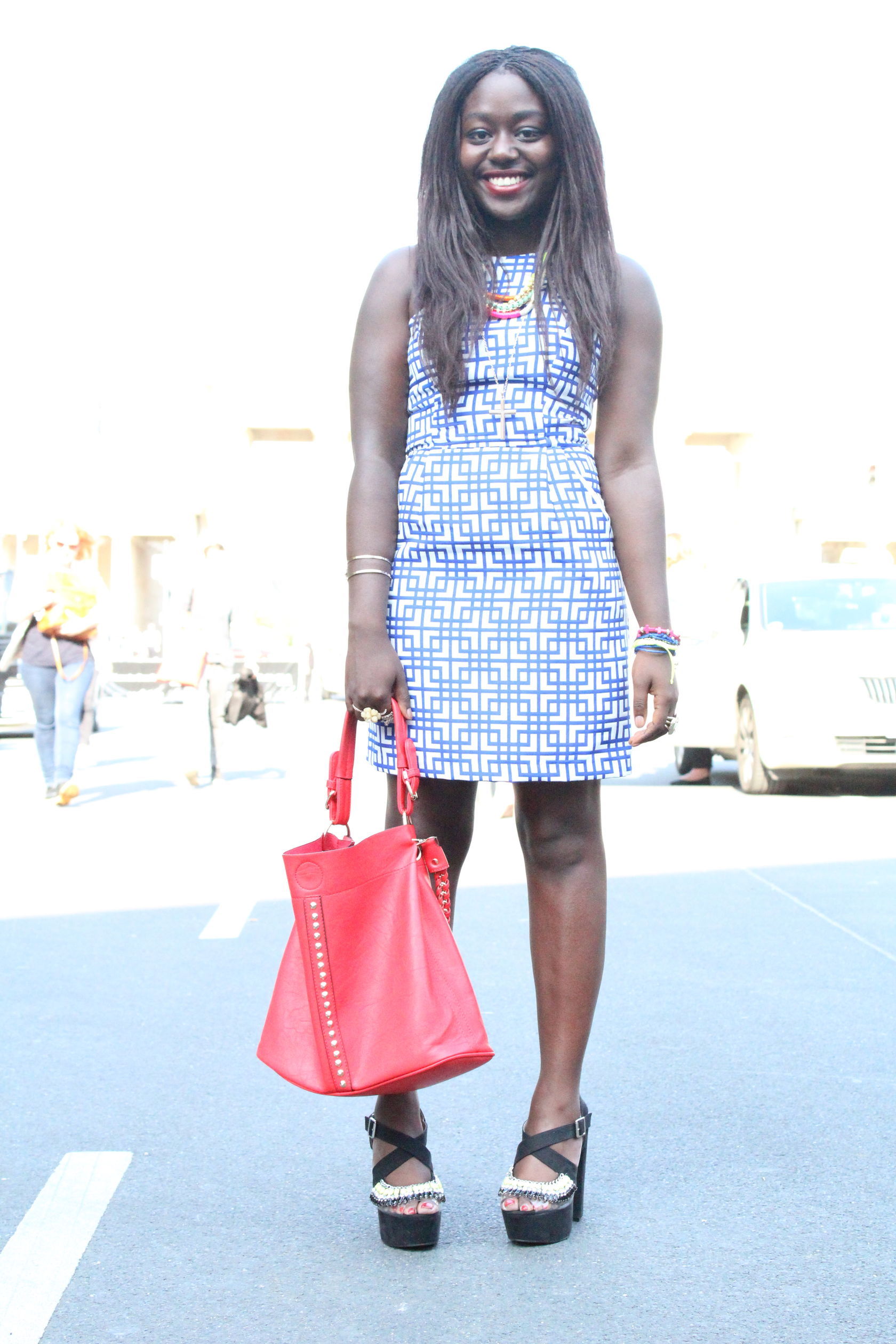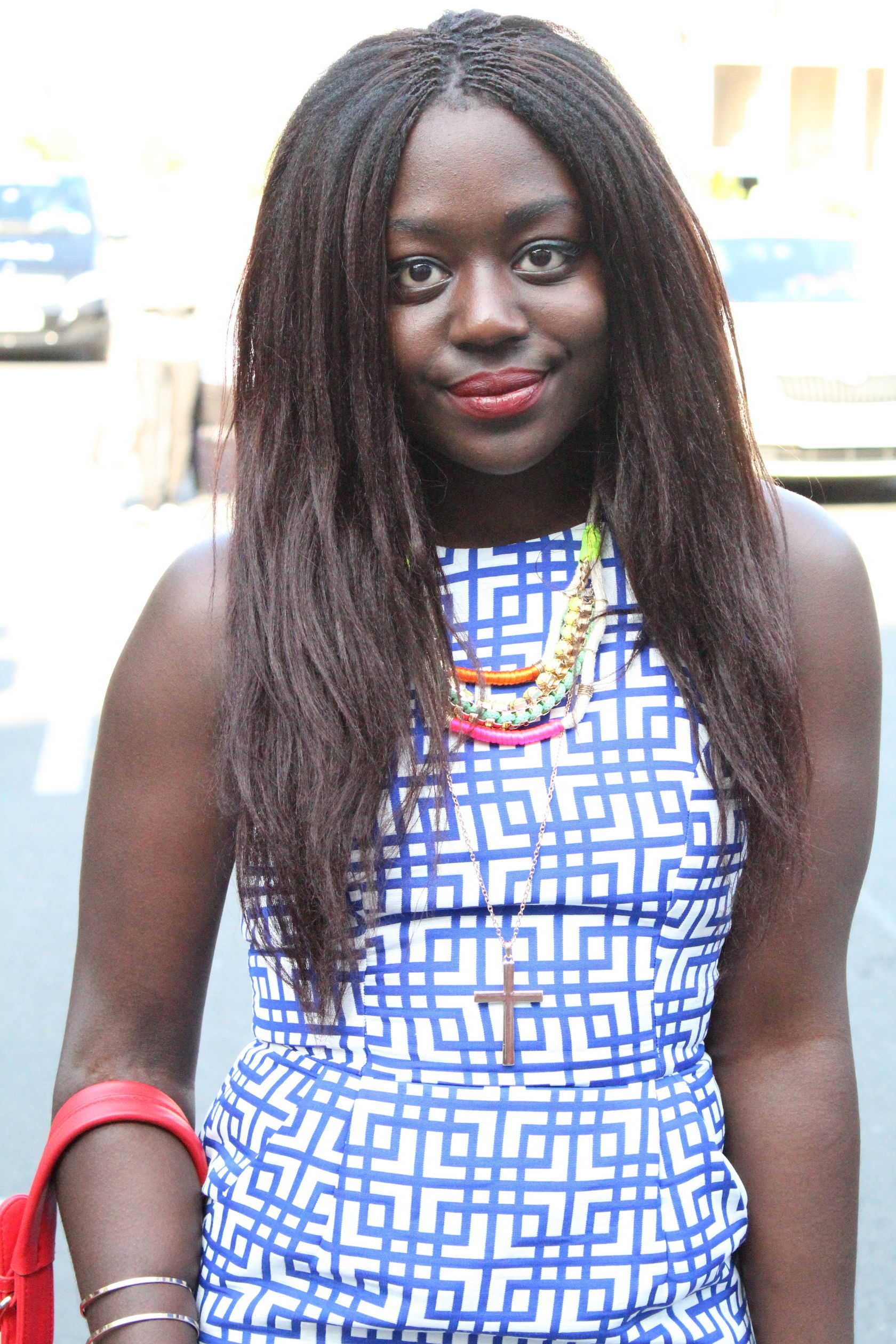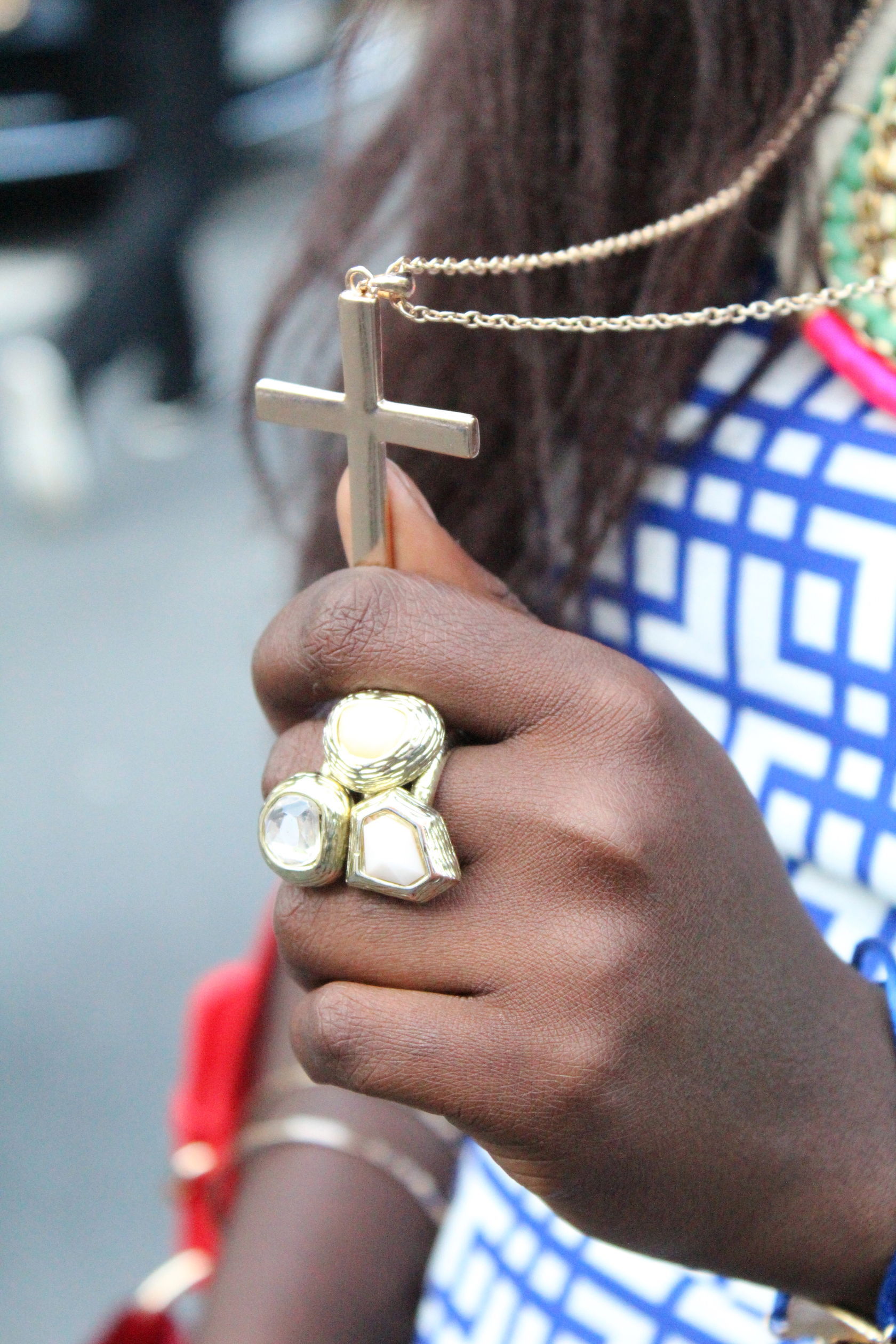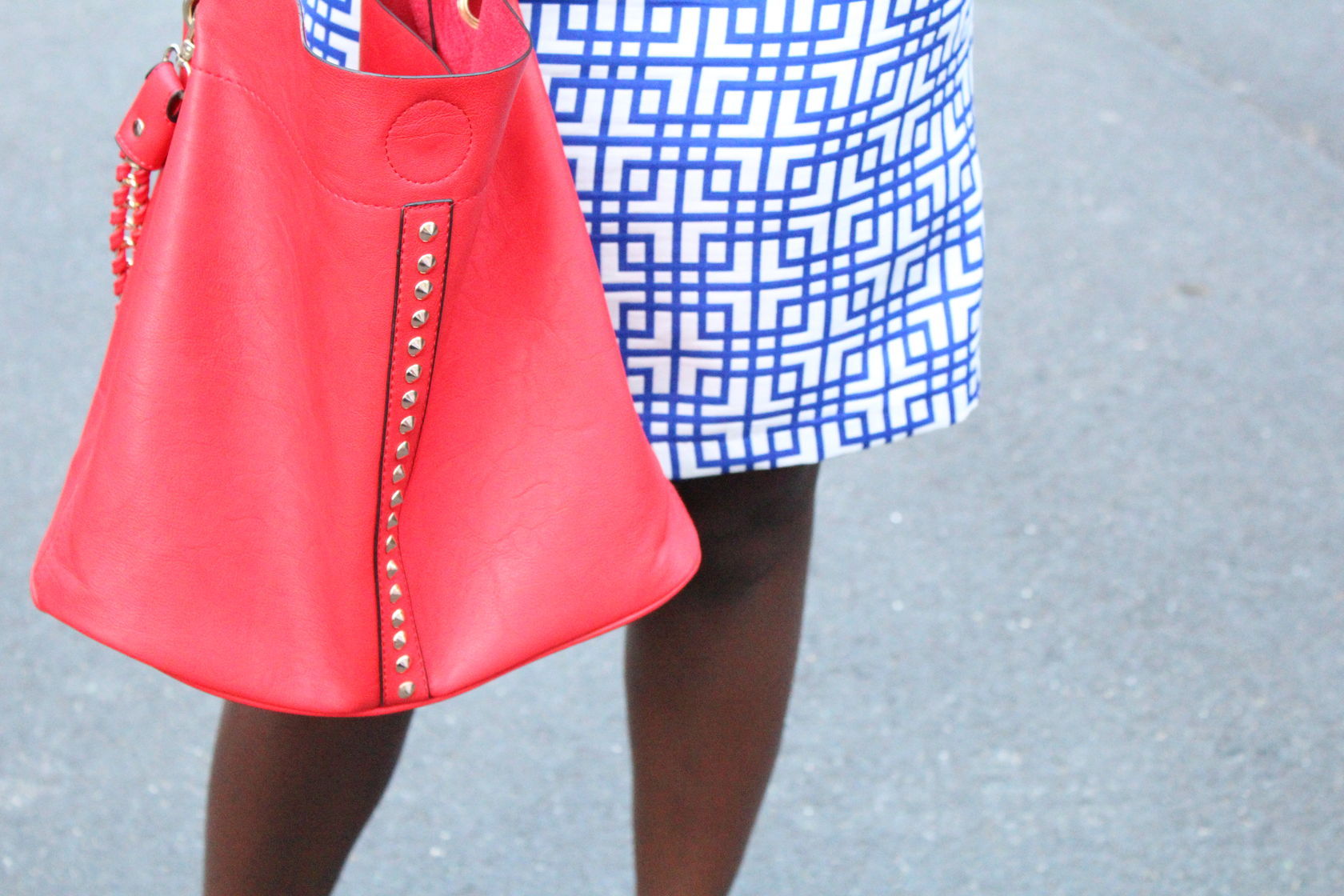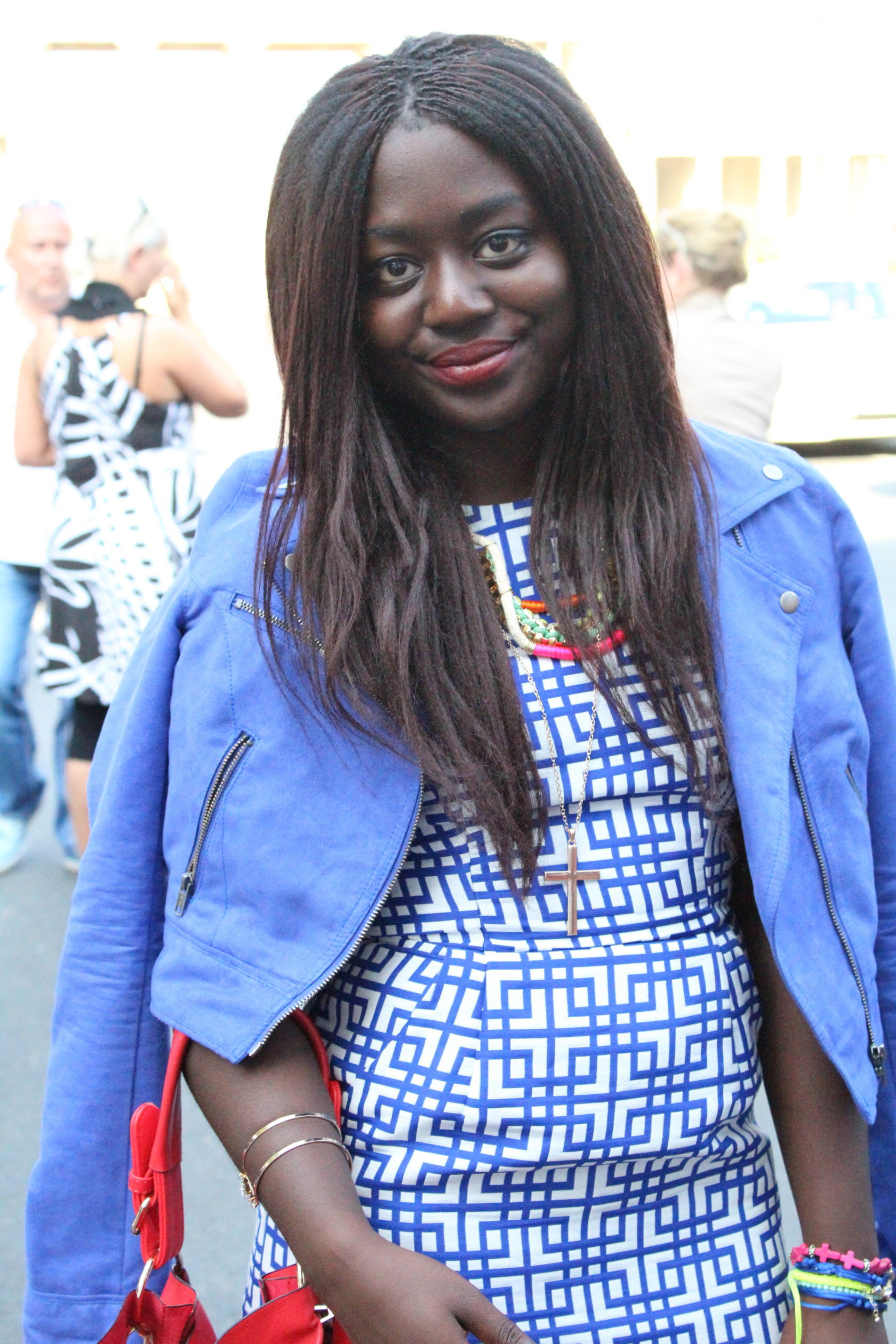 Dress I Kleid: Primark
Bag I Tasche: Lloret Shopping
Jacket I Jacke: H&M
Ring: H&M
Shoes I Schuhe: New Look
Necklace I Kette: H&M, Primark
Love Lois xxx