contains affiliate links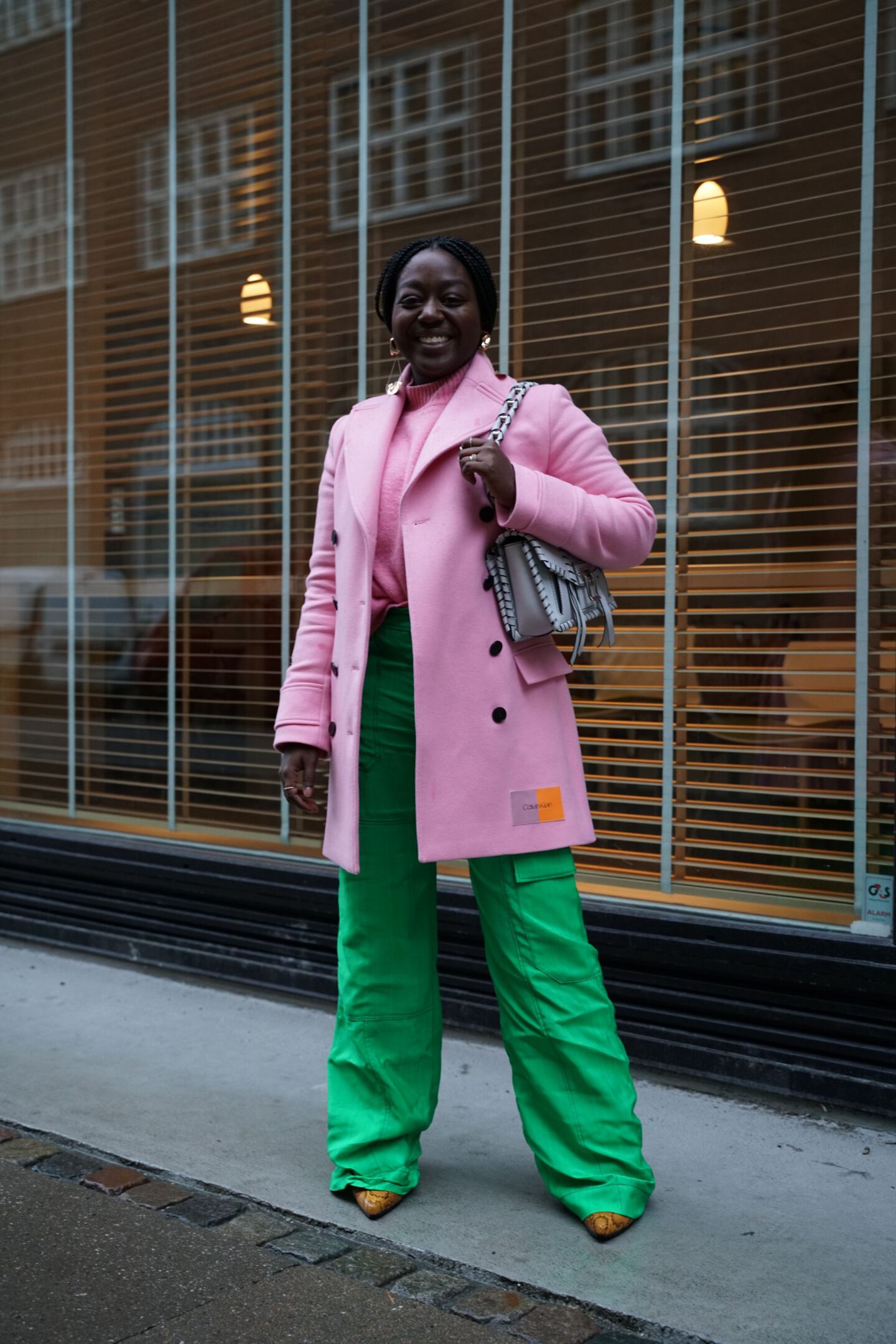 Second show of the day at Copenhagen Fashion Week: Blanche. I went home to Jacky's Airbnb, which was a walking distance from the venue where the Blanche Copenhagen show was held. I changed into these green pants that Hope Stockholm had let me pick for Fashion Week and felt like mixing it with a twist: my pink Calvin Klein coat. The mix of green and pink is so unexpected I loved it. I added my new yellow snakeskin print boots I got for 12€ (!!!) from Mango during my break at work. By the time Blanche was to commence, it started raining and Copenhagen become super gloomy. So my bright look was the antidote to Copenhagen blues. The Streetstyle game in Copenhagen is a whole new level. So many inspiring looks, so many interesting women and men from the fashion scene roaming around the streets of Copenhagen. It's an international melting pot and I saw women like Sandra from 5inch and Up, a blog I have been following since my teens. But the amount of Streetstyle photographers flocking in front of the venues just to get a shot blew my mind after having done only Berlin for years. Most of the guys have such an amazing style, it's hard to tell who the actual influencers – the trendsetters are. Turns out everyone enjoyed my color bomb. Would your pair pink with green? It's still super crazy to me how much this look got featured across international press. But now more off Blanche. Scroll to see some shots from the show.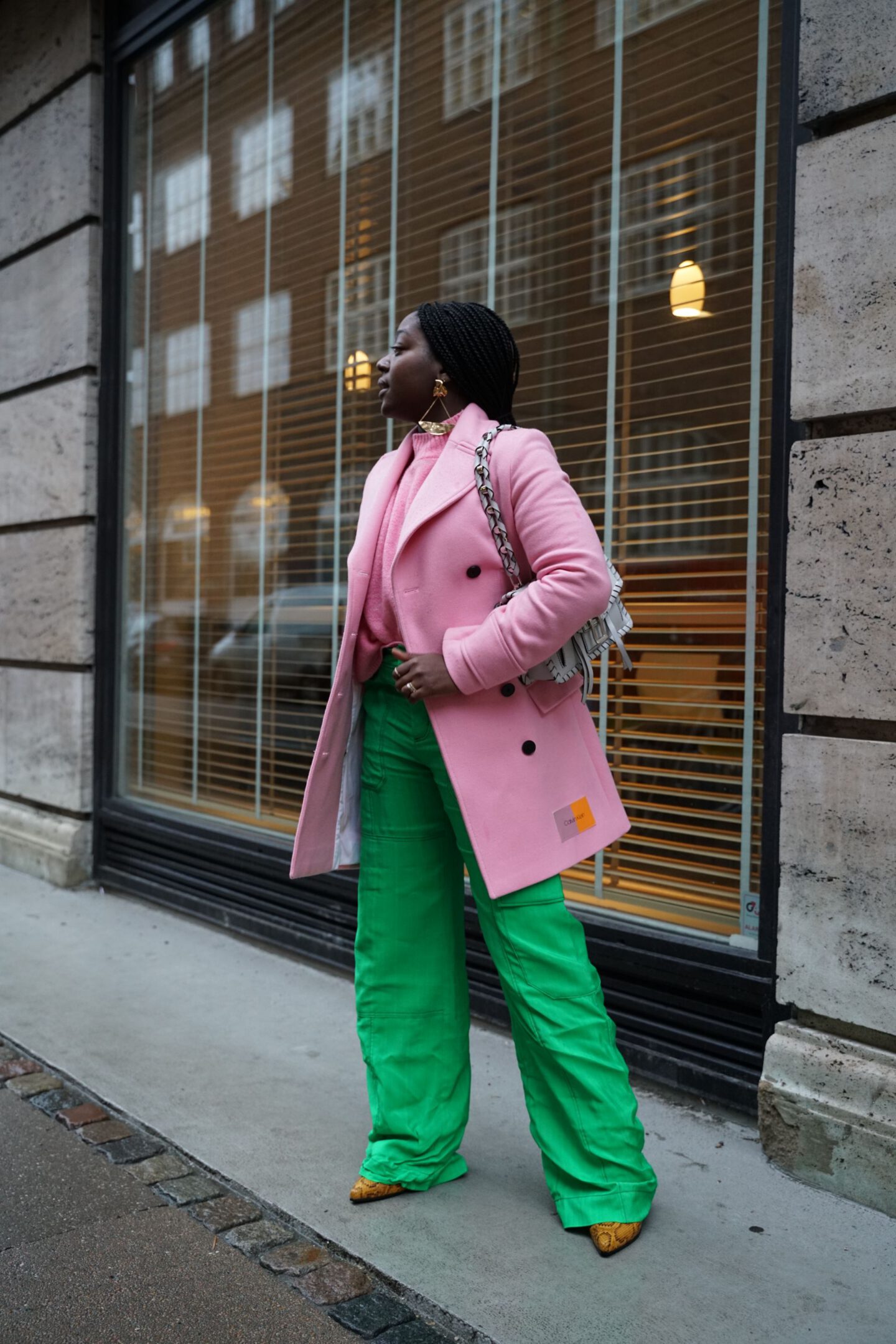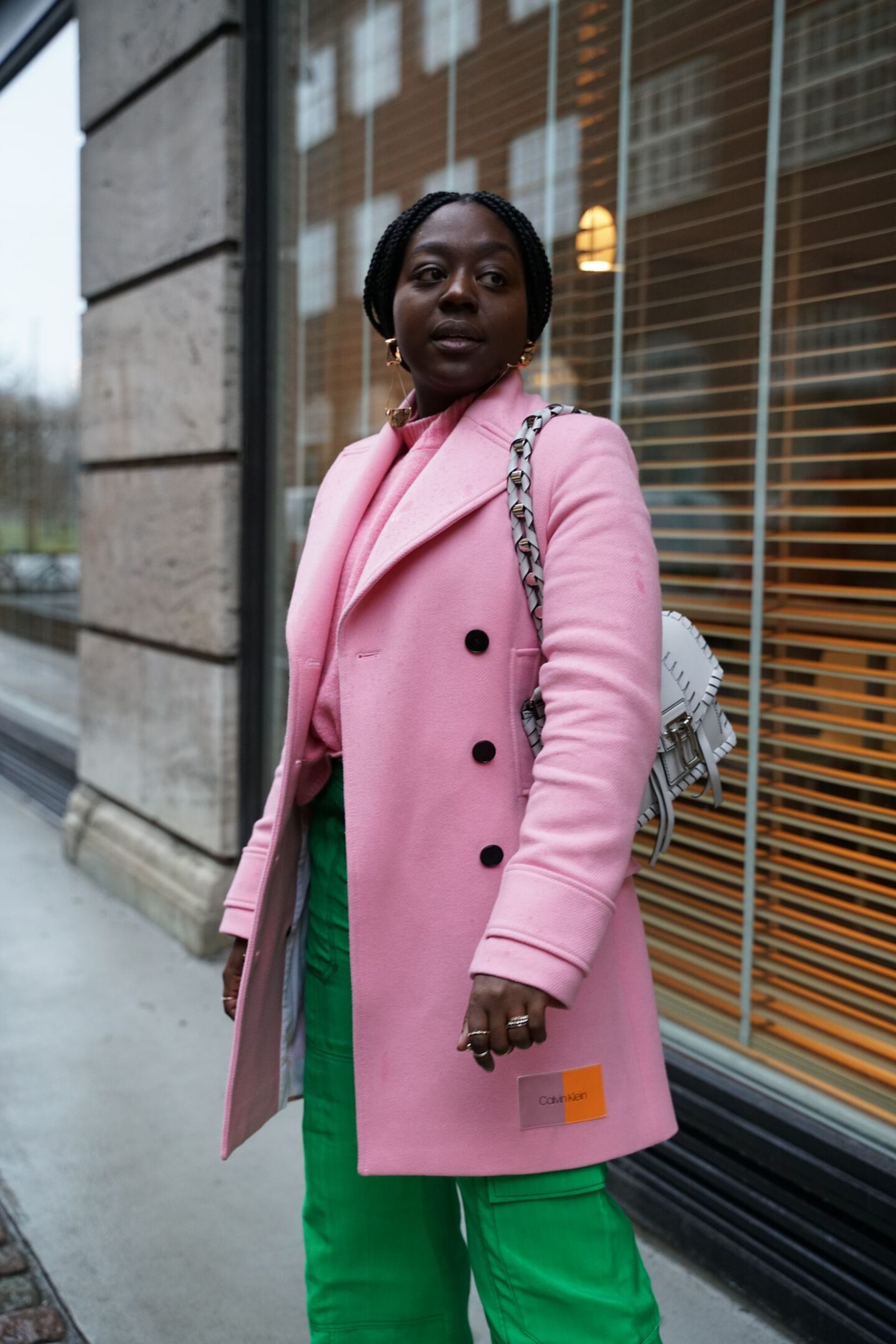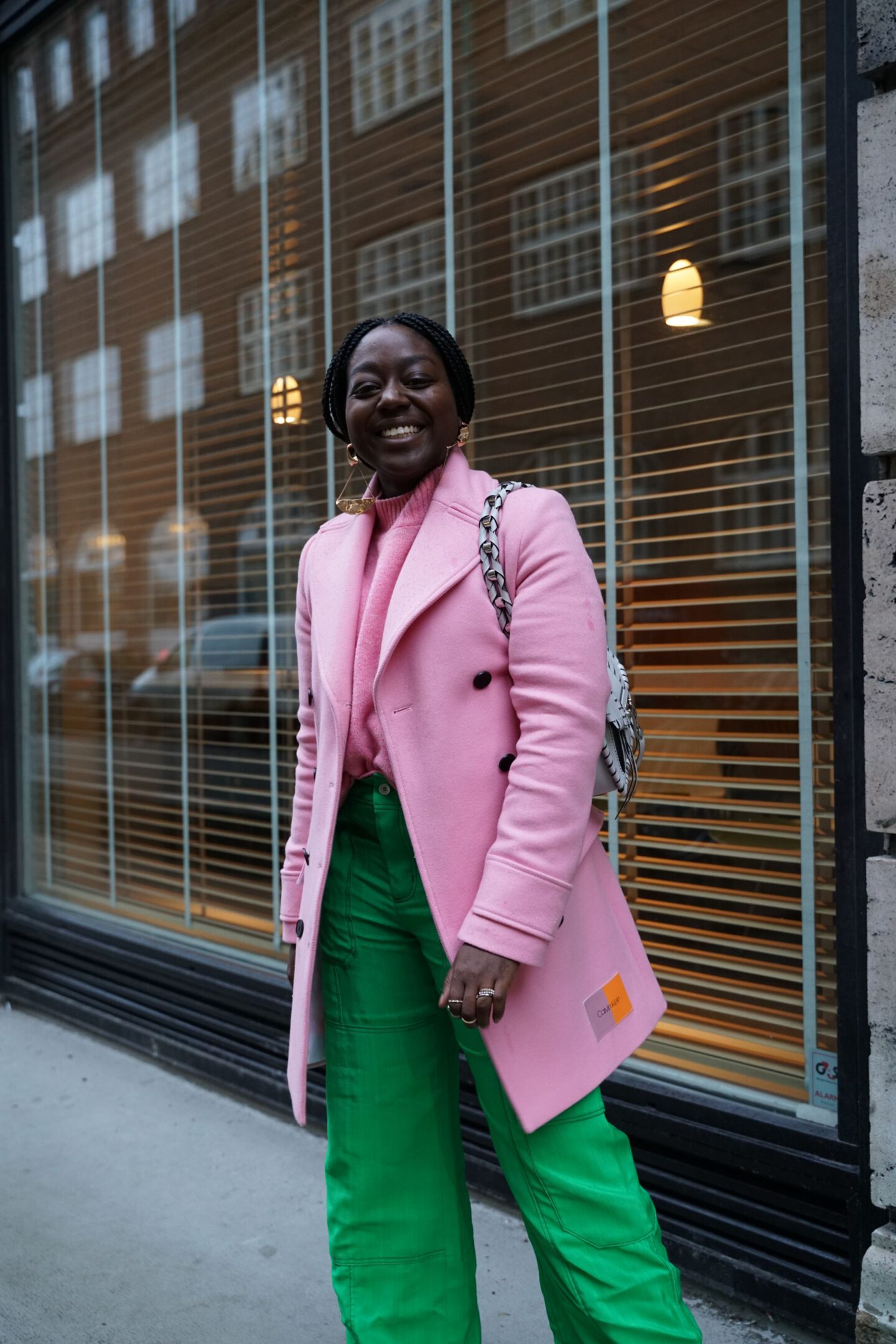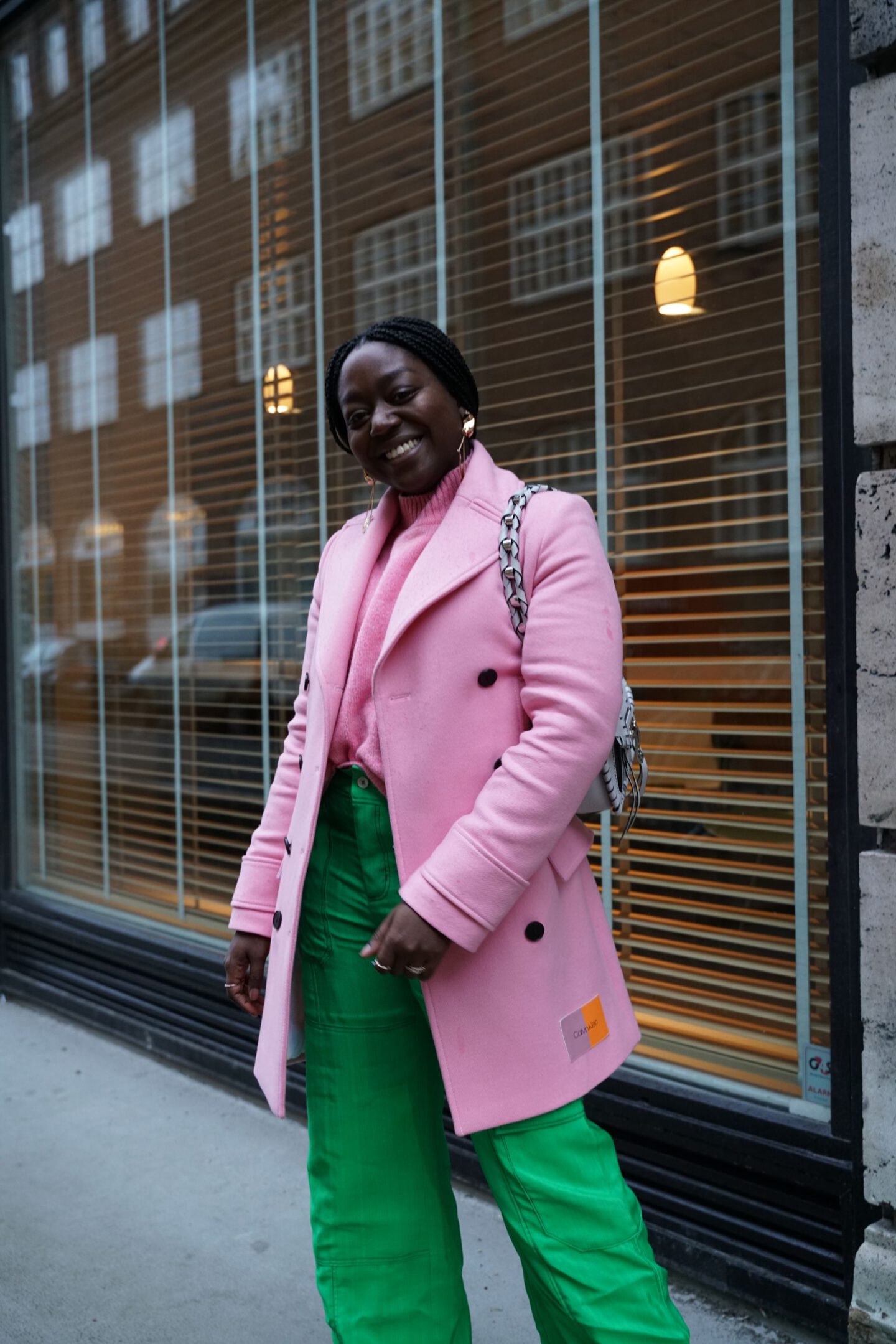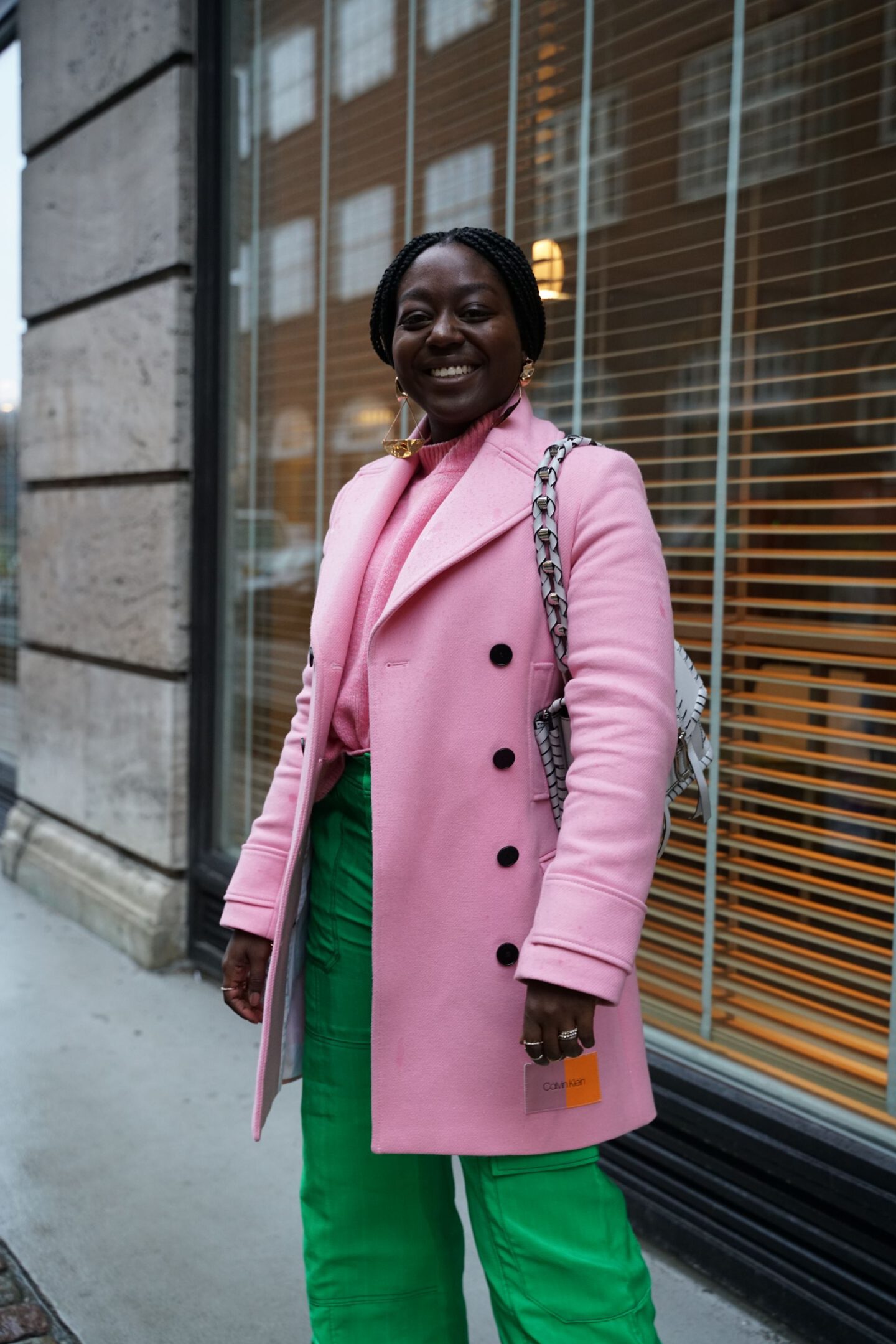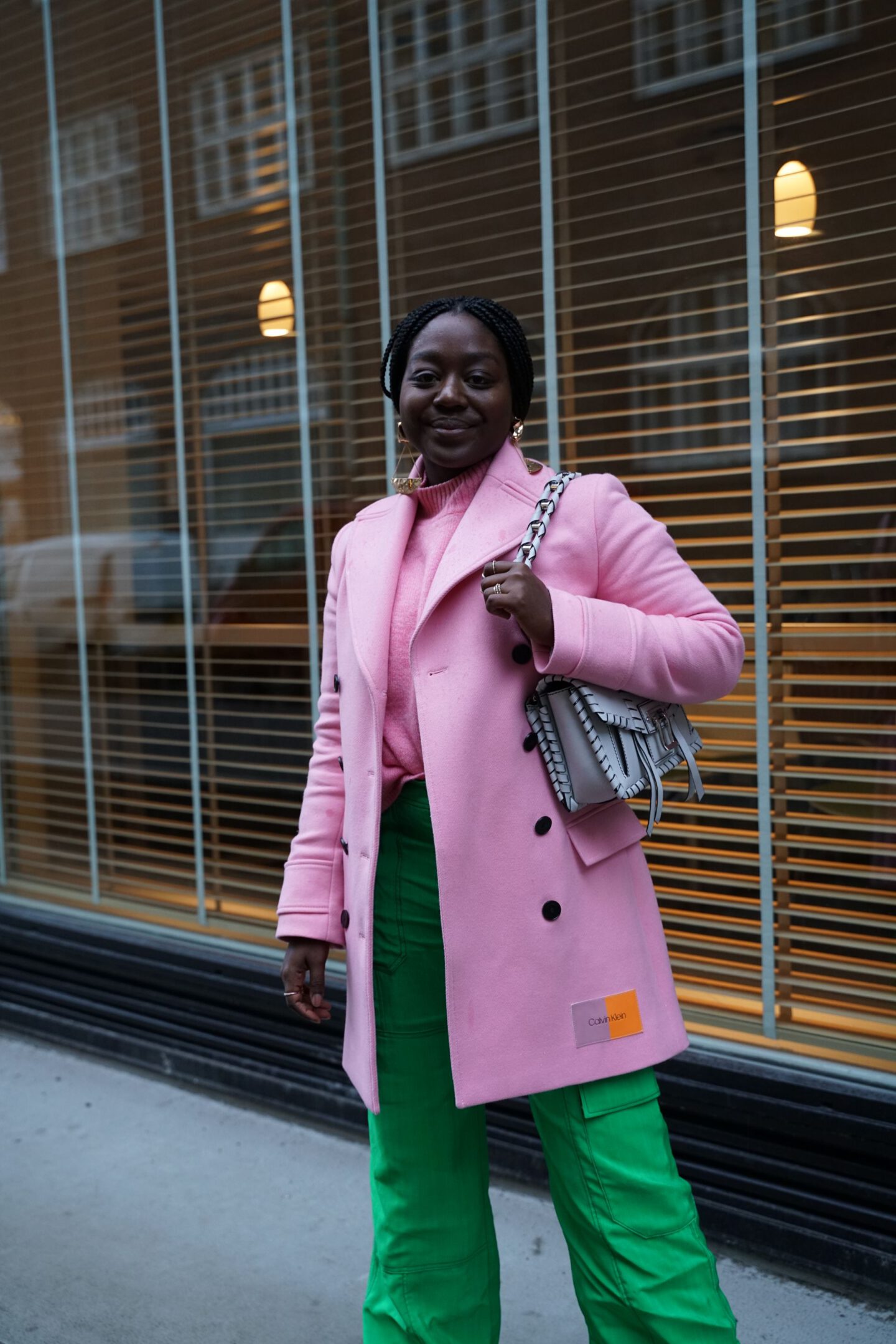 COPENHAGEN FASHION WEEK BLANCHE CPH
Blanche Copenhagen was a mix of bold prints and dark colors mixed with colorful accents. The palette: nude, mustard, orange, green and dark blue hues.

Interesting was the combination of nude with bright neon green or orange with mustard yellow. According to Blanche Copenhagen, bucket hats are not just a accessoires for summer, but also for fall. I spotted a few for their fall/ winter 2020 collection.
My favourite piece was the striped suit.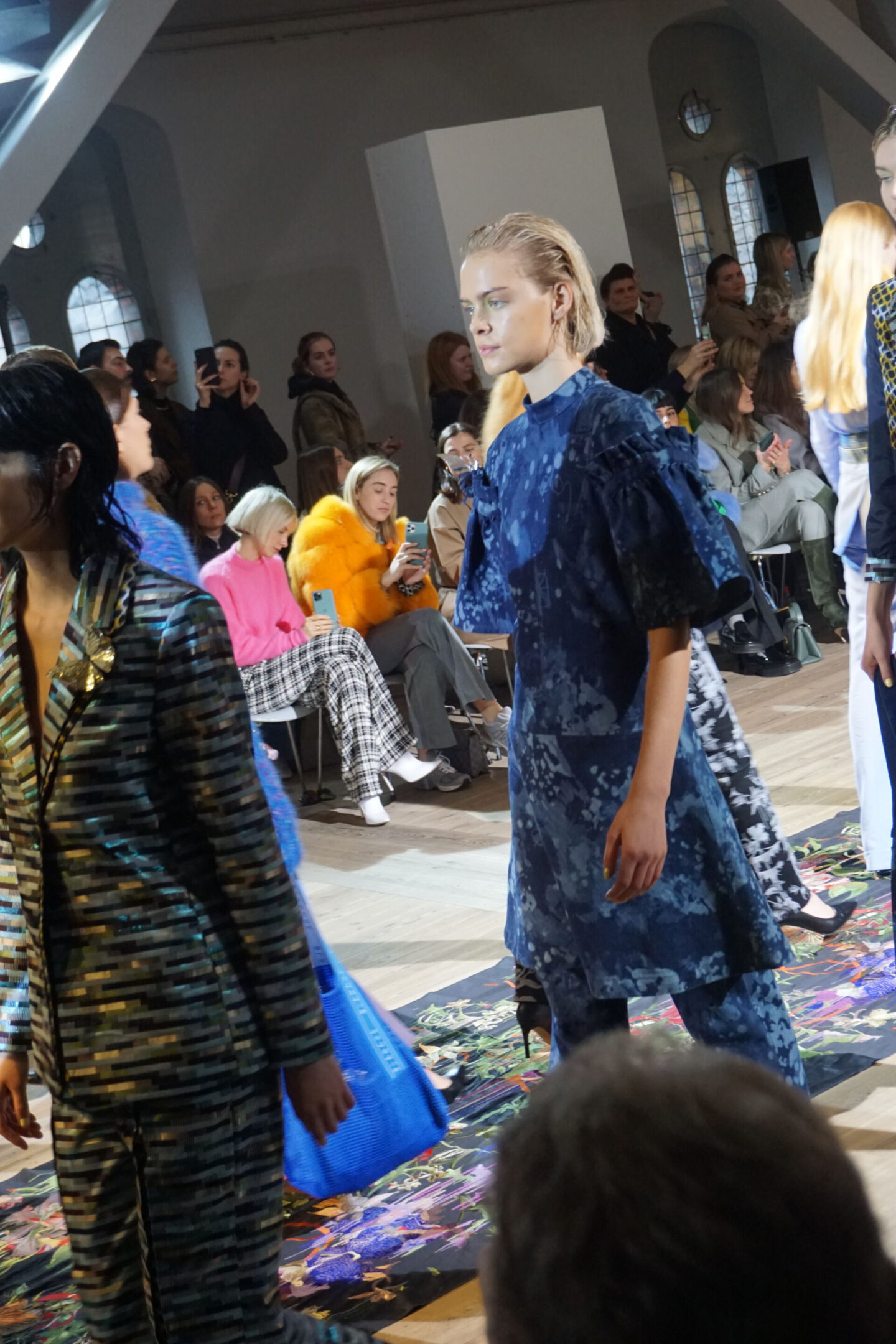 ph.: Jacky