contains affiliate links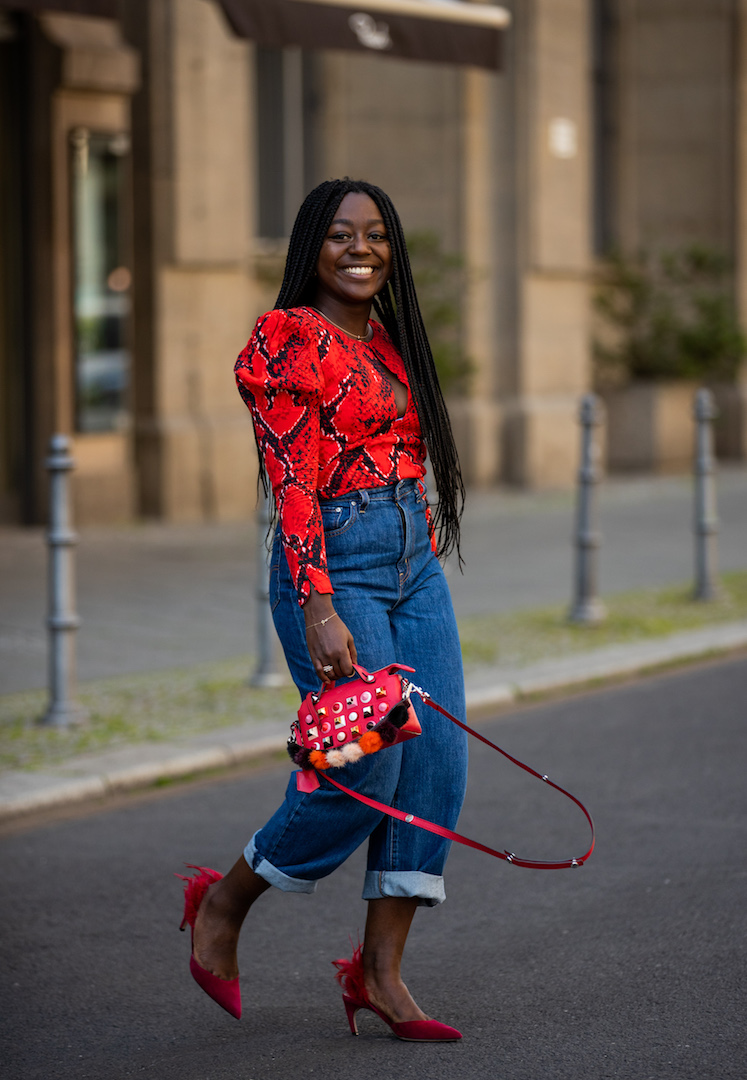 Hey guys, I hope you've been well and you are powering through these changing times. I wanted to show you how I style my new shoes. They are my new Dior Ethnie. (Found some on sale here). I pretty much styled this look around my Dior Ethnie and picked up the color throughout the whole outfit. How do you guys like the way I styled them? Give a girl a bit of Dior and watch her transform. Haha!
I remember growing up there was only one type of Jean's I could wear bc of the shape of my body and that was (low rise) skinny jeans. Those were the only ones that could fit kind off. Straight/mom/boyfriend Jean's were a big no-no bc there was just no Jean's that would fit my booty-hips ratio. The western body shape was the only one catered to, and then not even all Westerners have that standard body shape. I'm really happy with the Levis balloon fit. I'm sure it's meant to be balloonier, but it fits on me like a pair of straight cut/boyfriend jeans with a bit of volume. This cut is really fun.
I remember the Levi's Curve ID launch event a few years back. Initially I wasn't invited, but Jacky still just brought me along. (Talk about allyship 💗) First time coming in contact with a pair of Jean's that was actually specifically designed to fit me. I still have my Bold Curve Jean's at home. While the slight and Demi Curves went like hot cake, the Bold Curve pile was nearly untouched. Looking at it, it honestly just seemed that the demand for Bold Curve just didn't exist. Maybe perhaps there weren't many Bold Curves invited to being with?
It's a shame these fitting systems slight-bold curve are not common. With people migrating all over the planet (and not since yesterday) is there really still a European Woman in terms of physical shape and features? Hasn't the market changed so much, that to not cater to minorities would result in a big loss in revenue? What is the excuse?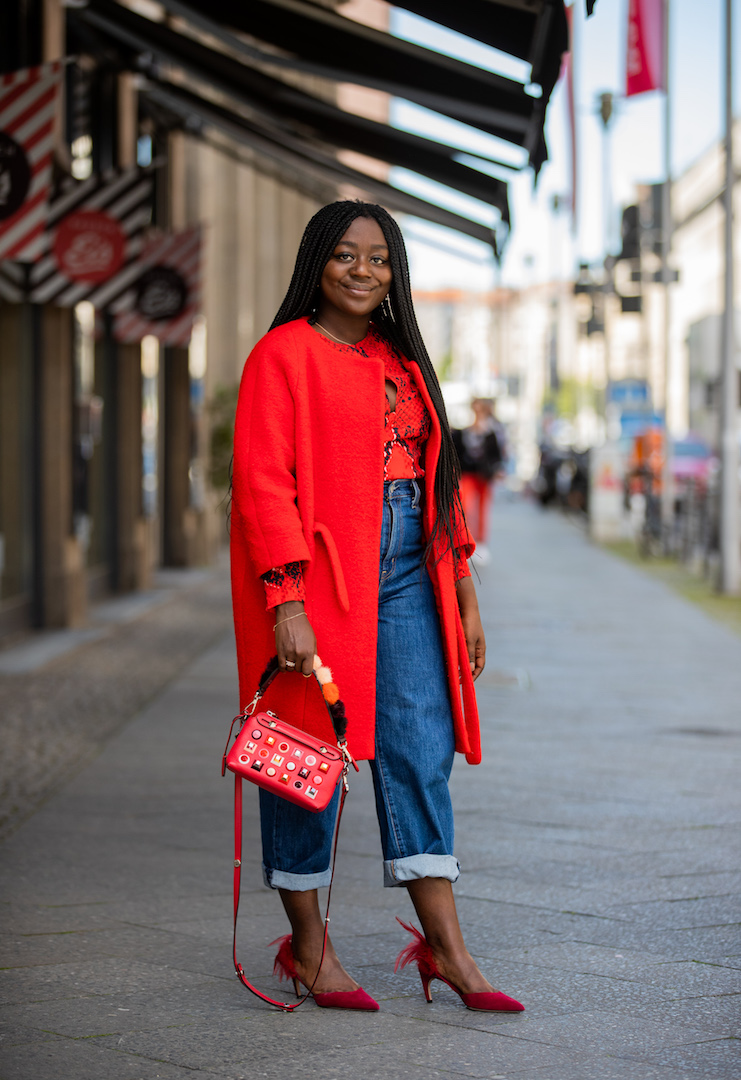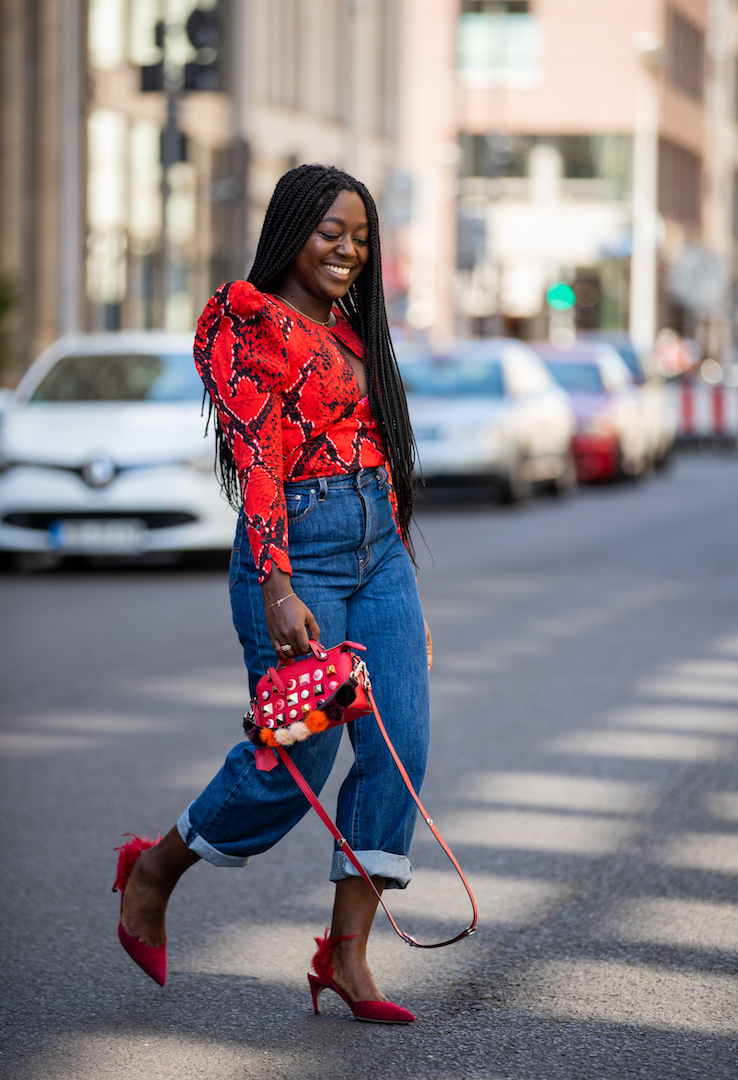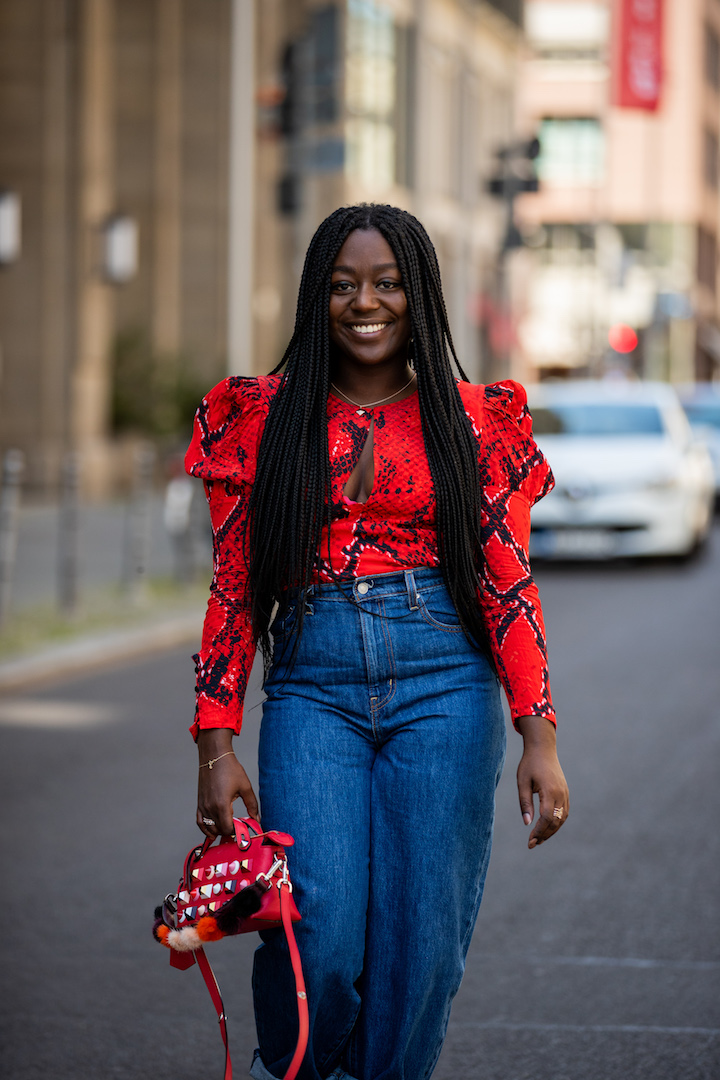 My python blouse is by favourite German brand Lala Berlin. It was a gift I got, which was part of the outfit for their Copenhagen Fashion Week show. Honestly I have been wearing it non-stop. I will show you my Copenhagen Lala Berlin outfit very soon. I just love the play of power shoulders paired with a cut that maintains a feminine silhouette. My bag is by Fendi. I'm sure you guys are sick of it, since I wear it almost daily. I've gotten so much wear out of it, it was definitely one of my best luxury purchase.
Pictures were shot by Christian from The Styleograph one of the earliest Streetstyle photographers next the Stockholm Streetstyle I followed.